No Comments
Best Craft Beer Options Near Coors Field for Opening Day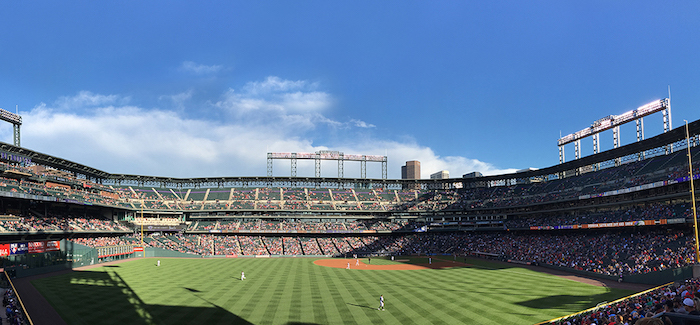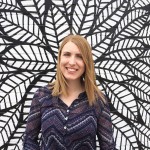 After a very exciting World Series wrapped up in November we couldn't help but wonder what the spring would bring for baseball! After many interesting trades during the off-season, Home Opening Day 2018 is finally upon us and we can't wait to cheer on the Rockies! To start your celebrations off right, we've rounded up some great craft options in Denver for the Colorado Rockies home opener on Friday, April 6. Whether you're want to pregame or are looking for a nice spot to settle in with a beverage and watch it on TV, we've got some great options for you!
Not only is Denver's Coors Field named after beer, it is also surrounded by the most densely packed neighborhood for craft breweries in the city. Ballpark and the River North district are home to a dozen different breweries — not to mention the all the craft beer bars both in the neighborhood and the neighboring district, LoDo. Throw a baseball in any direction and you're likely to hit a place to enjoy a tasty beverage! Since there are so many, we sadly have to narrow down our picks–there are some stellar options that we weren't able to mention if you'd like to explore on your own. Onward to our best bets for the day…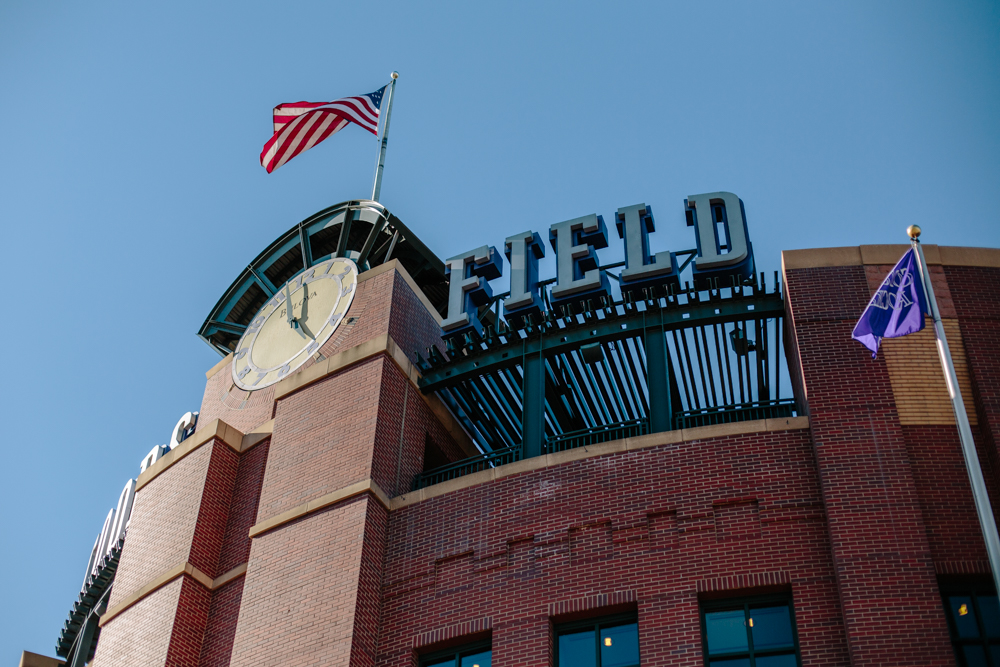 Not only is Great Divide one of Denver's oldest breweries, but they have two locations in the area you can visit. The OG location at 2201 Arapahoe Street is literally four blocks away from Coors Field, and their newer Barrel Bar facility at 1812 35th Street isn't too far away either! Great Divide is hosting an Opening Day Open House at the Arapahoe Street location this year, where they're offering $5 beers before the game begins, and attendees will also be able to sample their brand new Heyday IPA which has not yet been released. There will also be a cookie and beer pairing with cookies from Good Sugar Baking. Try the Colette Farmhouse or Titan IPA for your Opening Day picks.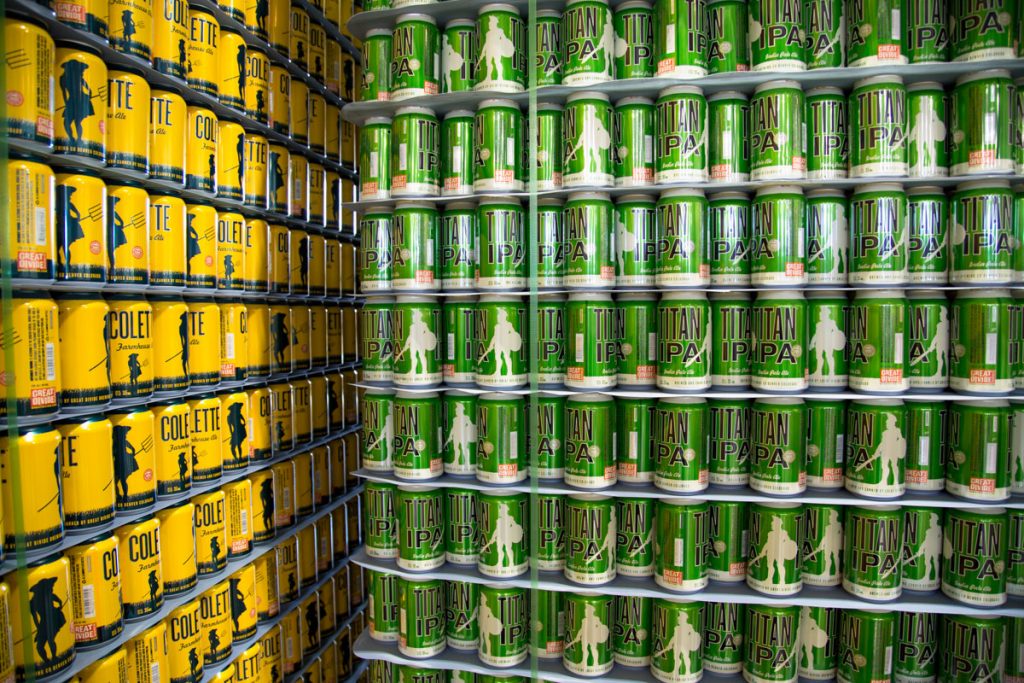 Just down Blake Street from Coors Field, you will find Bierstadt Lagerhaus. There is just something about baseball that screams classic German-style lagers, isn't there? At Bierstadt, you will find just that, classic lager styles done really, really well. Bierstadt shares space with Rackhouse Pub that will be sure to fill your needs for lunch before the game, and if you're not able to attend the game in person they will likely have it playing up on their big screen. For the non-beer drinkers in your group, they also have C Squared Ciders on location as well, so there's something for everyone! Be sure to try the Bierstadt Helles and get some Rackhouse Mac & Cheese to go with it.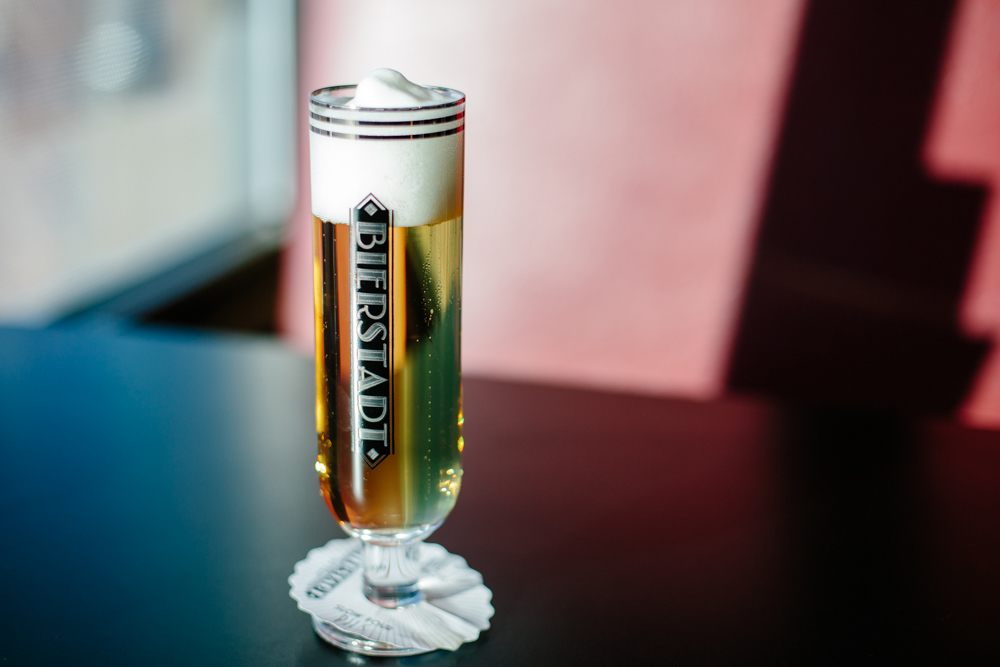 At 1919 Blake Street, a stone's throw away from Coors Field, you will find Falling Rock Tap House. With their motto of "No Crap On Tap" and their 75 different draft beers (not to mention a crazy-extensive bottle list) you'll be sure to find something you'll love. Falling Rock is a Denver staple, and while they're definitely known for their role as a central hub during a certain gigantic beer festival in the fall, their proximity to Coors Field means Falling Rock and Colorado Rockies pre-games go hand in hand. Their expansive front patio is usually packed on game days (and will be even more so on Opening Day), but there's usually a spot to squeeze into once the Game-goers have made their way to the ballpark. Be sure to try one of the Belgian options on tap, and don't forget to check out their rotating special tappings (and order by number!).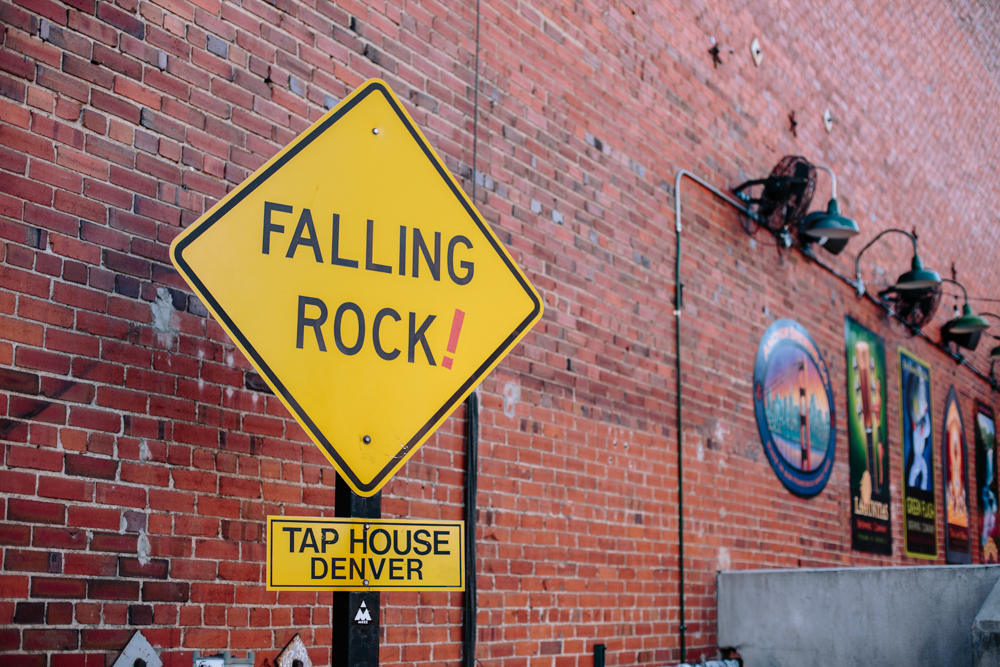 Great food and good beer in one place? You can't go wrong with that! If you're looking to tuck into a pizza on your way to cheer on the Rockies, Lucky Pie offers 27 craft beer options to choose from along with their very tasty menu. You really can't go wrong with anything on their menu, but make sure to take note of the fried cheese curds! Located at 1610 16th Street, Lucky Pie often hosts special tappings for Opening Day, check their social media accounts for updates as we get a little closer to game day! Did I mention the cheese curds?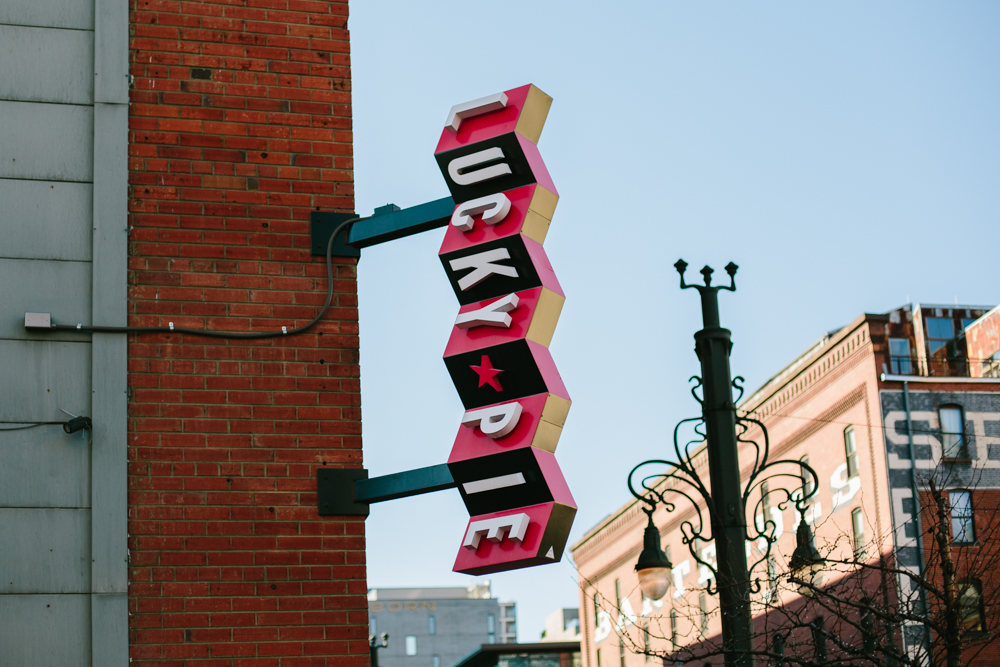 Jagged Mountain is the closest craft brewery to Coors Field, you'll find it just three blocks to the Southeast of the stadium at 1139 20th Street. Jagged Mountain offers a wide array of styles, everything from IPAs to funky barrel-aged picks, saisons, and even a Belgian-style quadrupel. While Jagged Mountain nails traditional styles, they're always playing with unique flavors as well. For example, their Uber Slayer Saison is brewed with kelp and shiitake mushrooms. They have a rotating food truck most days, and TVs to watch the game, as well, in case you can't be there in person. Be sure to try their Ninja Donkey, a juicy and hazy take on a very tasty double IPA!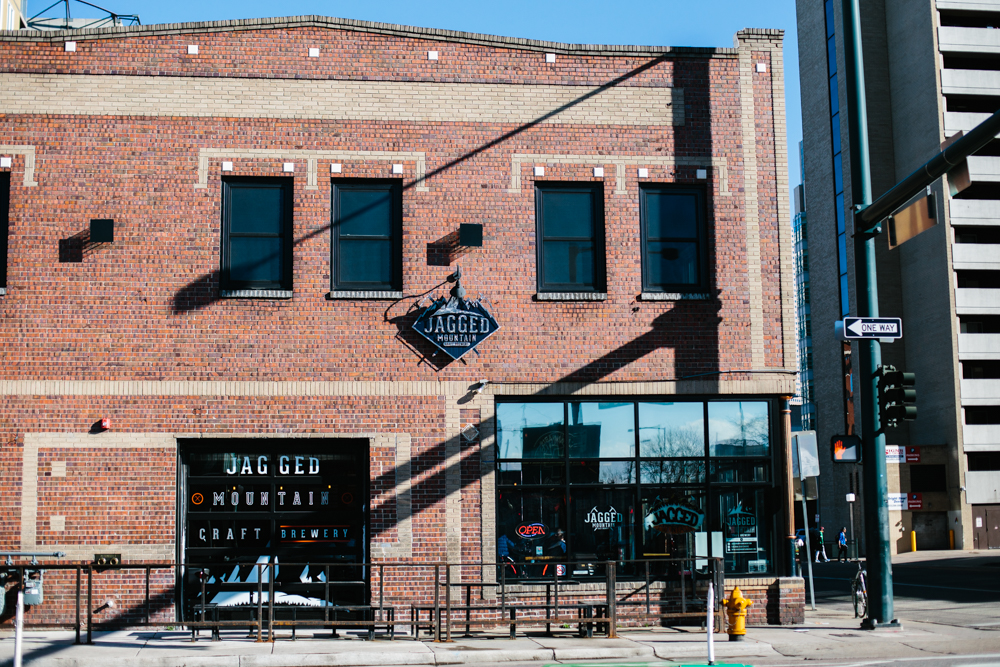 At 2137 Larimer Street, just around the corner from Coors Field, you will find the classic Denver dive turned craft bar, Star Bar. Famously hosting many tap takeovers and rarities from New Belgium (along with tons out of state breweries), Star Bar makes a great stop before or after a Rockies game if you want something less fussy. If you're overwhelmed by their beer choices, you could even order one of their many barrel-aged cocktails instead. These feature local spirits from Leopold Brothers and others. There is certain to be something tasty for everyone on game day!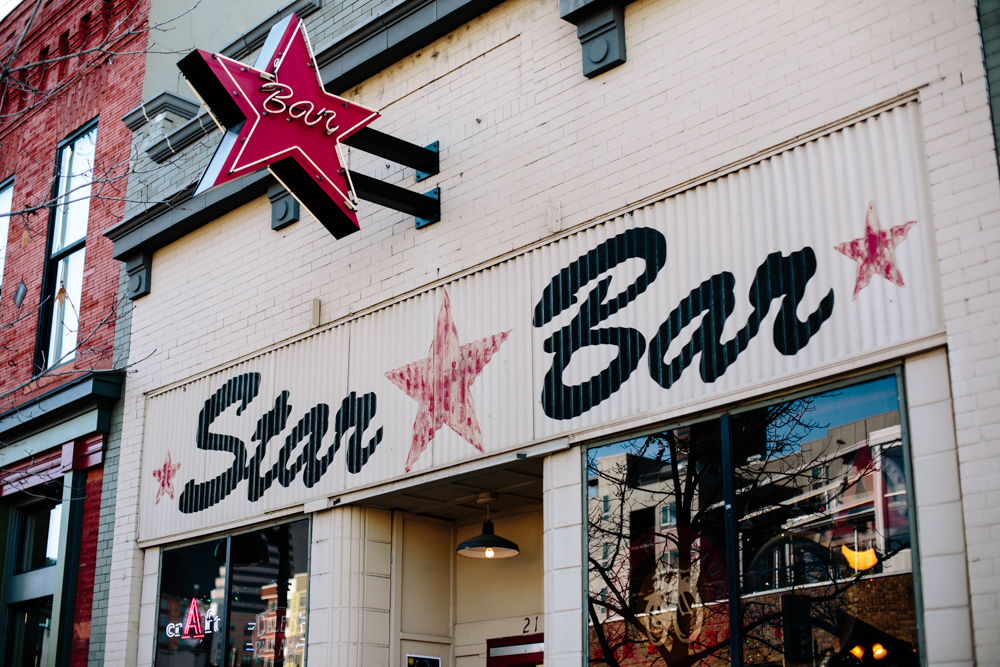 Other Honorable Mentions
If you are running late to the game and don't have a chance to stop by any of the places mentioned above, you still have several great options to choose from at the game itself. Stop by the Sandlot, a brewery inside of Coors Field where Blue Moon was famously developed originally or head to the Rooftop Tavern for choices from Left Hand, Great Divide, Oskar Blues and New Belgium. Or, if you aren't attending the game but would like to find a local spot to watch it on TV, be sure to stop by Wynkoop Brewing, First Draft or Park Burger RiNo, who are all sure to have the game on their TVs along with a great selection of beers and food! Happy baseball season, and go Rockies!
---