No Comments
Why Patio Season in the Midwest Means More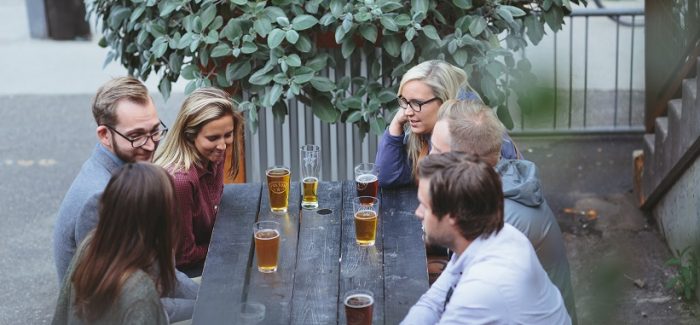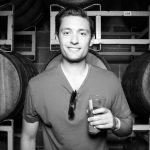 Oh, summer. As a native Minnesotan and current Chicagoan, I have a mixed relationship with the best season of the year. I'm used to rationalizing the cold, the rain, the snow, more cold…and even hail, endured during roughly nine months of the year, knowing that the sweet embrace of 70 degrees and sunny skies is right around the corner. Unfortunately, summer in the Midwest can be as fleeting as the last drip of Lager in your glass, which is why Midwesterners go so crazy for the nice days:  because there are so few of them. One of my favorite summer activities is patio drinking. It's a staple pastime that tans the skin and bloats the belly as you sit outside sopping up suds and some much-needed Vitamin D. Much like its inhabitants, the breweries of the Midwest also rejoice when the first summer forecast comes into the picture. Patio season can even start before Memorial Day – I've seen Chicago breweries unveil their patio chairs on an unseasonably sunny day in March. And guess what? That patio was filled. We asked several Midwestern brewers why patio season is so special for their brewery and for their patrons.
Added Breathing (and Drinking) Room
Opening up the doors to the patio for the first time is an exciting moment of the year for any Midwestern brewery who is blessed with the extra space. The added space, leg room, and air flow lead to more people and more sales. Great Lakes Brewing Co. in downtown Cleveland has one of the largest patios in the city, which means sunny temps are a welcome sign for the popular Ohio brewer.  GLBC's Communications Supervisor Marissa DeSantis said that the open patio adds about 25 percent to their overall seating capacity and is equipped to provide the full dining and taproom experience.
The added space is also vital for smaller breweries. NE Minneapolis favorite Fulton Brewing, which was Minnesota's first taproom, adds about 40 percent capacity when they open up the doors; Chicago's northside neighborhood destination DryHop adds 24 extra spots when they bring the tables out to their small sidewalk paradise. And though 20+ seats might seem like a small footprint, DryHop only has 74 seats in total nestled inside, which means an almost 33 percent increase in capacity.
While sidewalks and small outdoor areas adjacent to the main taproom are common, anything on the brewery's property can be made into outdoor sitting space with the right construction, creativity, and licenses. Milwaukee-based Good City Brewing Co-Founder David Dupee noted that they recently opened up a rooftop patio space with seating for up to 100 people and a fully dedicated bar. Chicago's Half Acre Beer Co. established a large, enclosed beer garden in the parking lot of their newer Balmoral facility: It comfortably seats 70 on a set of eight large picnic tables. Minnesota staple Surly Brewing went even farther, installing firepits, a full grass lawn, and lawn games that accommodate 200+ extra people. The addition of firepits is a shrewd move as people can huddle around them when the sun might be shining, but the bite of Minnesota winter remains.
Regardless of the size or space, everyone I asked was in agreement that the patio is an extension of their taproom experience and needs to be treated and planned for as such. Founders Brewing's Vice President of Retail Operations, Mark Dorich, noted that the additional 30 percent of seating space that their patio offers means a large increase in their seasonal staff, which is especially helpful knowing their college-aged employees have more availability in the summer months. The addition of extra staff, full-service bars, and extended hours are paramount to the success of any outdoor hangout. People sitting outside expect – and deserve – the same attention and experience that they'd get bellying up to the bar. It's good to see that the breweries I talked to are acutely aware of this. But it's not just setting up a pair of lawn chairs and a three-legged table: Patios are very much an extension of a brewery's brand, which means attention to detail is key. As Minneapolis-based Indeed Brewing's Taproom Manager, Emiel Gregor, said: "We see our patio as an extension of our taproom with regards to decor, cleanliness, and comfort."
Big Business
Crucial. Critical. Vital. These were just a few of the words breweries used when describing the impact the patio had on their overall business, and it's easy to see why. You don't have to be an economist to understand a huge influx in seasonal attendance can lead to a sharp uptick in sales. Summer in the Midwest is synonymous with patio drinking, which is why flocks of folks in large Midwestern cities clamor for the outdoor space.
"As soon as the weather flips in the Midwest, especially in Chicago, we all want to spend as much time as humanly possible outside," said Eileen Garrity, creative and communications director at DryHop Brewers and Corridor Brewery & Provisions. "People will go to great lengths to seek out patios in the city, and we do our best to make sure our patio is ready to go as soon as the weather is!"
The fervor for outdoor drinking has made the seasonal area a point of emphasis when expanding the initial taproom. Founders' Mark Dorich notes that since their outdoor space opened in 2013, complete with firepits and TVs, it quickly became a "crucial part of our operation." After one year in operation, Good City realized that their 24-seat sidewalk space wasn't enough, which led to the addition of a large rooftop patio in July, 2017. Half Acre's Balmoral beer garden was only initially open for a fleeting time last fall, but their Creative Manager Meredith Anderson noted that they've had a "powerful showing" during their first full summer months.
Patios at downtown breweries are also a popular spot pre and post-game for America's past time, which means an added influx of tourists and jolly sports fans alike. Marissa DeSantis from GLBC said that their patio benefits a lot from being on Market Avenue, which means heavier foot traffic to and from Cleveland Indians games and frequent pitstops from party trolleys exploring the historic West Side. Fulton's Marketing Director Tucker Gerrick said that Fulton's lower beer garden and upper patio see a "big boost to business in the summer… We're directly across the street from Target Field (where the MN Twins play), and during home games, it gets pretty bonkers." That sentiment was echoed by their NE Minneapolis neighbors, Indeed Brewing.
No matter if it's pregaming for a baseball game or heading to dinner down the road, all of the breweries I talked to said that their patios fill up quick during those idealistic summer nights, so you better get there fast. "We only get a few short months of great weather and everyone here takes full advantage of it," said Surly's Hospitality Operations Manager Dan DiNovis.
A Months-Long Celebration
Midwesterners are very protective of their patio time because it is so fleeting. People leave work early, ditch plans, and skimp on responsibilities just to pull up a seat on a nice summer's day. But drinking on a patio is only part of the experience. You need good beer, good aesthetics, and even some light form of entertainment to distract you from the sunburn. Brewers across the Midwest are more than happy to oblige.
https://www.instagram.com/p/Bi_Ewb_DkqN/?hl=en&taken-by=indeedbrewing
Surly Brewing's outdoor space hosts a myriad of community gatherings, bean bag games, and beer garden movies. Founders' consistent concert series gets the benefit of added outdoor acoustics during the summer period, which means larger crowds. Other patios offer a more tranquil environment. Half Acre's space is located in a somewhat secluded spot in a quiet neighborhood: "We hope that it transports people to a peaceful place," said Anderson. The folks from Great Lakes Brewing Co. echoed that sentiment: "There can be an element of hustle and bustle in Ohio City during summer, so we think visitors appreciate being able to unwind a bit and enjoy the charm and beauty of our neighborhood with a great beer under the cool shade."
Whether you're looking to jam out in the sun or sip a beer quietly in the shade, it's hard to deny that the palate of a seasoned patio drinker differs from what they drink holed up in their winter camp. This means a heavy influx of lighter seasonal beers like Wits, Kolschs, Goses, and Lagers. Surly decided to go a step further, launching a bevy of seasonal releases, dubbed their BC Small Batch Series, which are perfect summer sippers. Their current release, Zest Crazed, is a sessionable American Pale Ale bursting with grapefruit and lemon. The tartness of a Sour or Saison also resonates well with summer drinkers, which is why Half Acre serves a host of "wyld" ales for the season. That said, people seem to drink juicy haze bombs during any season. DryHop and Corridor consistently roll out new NE-style IPAs alongside their lighter Hefeweizens and Blonde Ales. And if you're looking to celebrate Christmas in July, you can do that too: GLBC brews a special batch of their famed Christmas Ale that releases every July and draws huge lines and Santa beards,
With a fleeting four-month period when patios typically come alive, it's easy to see why Midwesterners are fanatical about their suds and sunlight. While everyone agrees that enduring the cold makes the heart grow fond for summer, some of the breweries I spoke to had theories that went even deeper.
Indeed's Emiel Gregor called it Patio Fever: "It's basically cabin fever but expressed as patio fever. Midwesterners can't go to their cabins that first warm weekend because their cabins are not really open yet. Hence, Patio Fever."
GLBC's Marissa DeSantis had an even simpler answer: "Midwesterners experience the best (and worst) of all four seasons…there seems to be a collective fear of missing out when the sunshine finally arrives for a few short months."
That sense of a collective yearning for squeezing every last drop out of summer seems to be a sentiment held by both breweries and their soon-to-be-tan patrons. You only get so many chances to experience the sun before Mother Nature brings you back to the cold reality that is the often-frigid Midwest climate. It makes sense that many Midwesterners would opt to spend their short-lived summer moments in a t-shirt, beer in hand, soaking up the patio sun. Cheers!
Feature image courtesy of Fulton Brewing.
---