No Comments
PorchDrinking & Denver Media Share Their Picks for The WeldWerks Invitational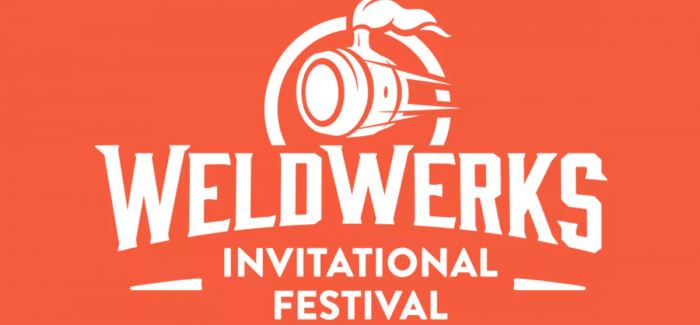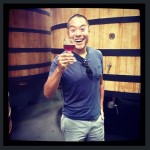 When it comes to a festival that boasts a tap list so completely stacked from top to bottom, it's important to arrive with a game plan. While most of tomorrow's attendees are seasoned experts and have likely already scouted their own routes, we thought we'd reach out to a few beer media folk, as well as our own staff, to get a sense of their game plan for tomorrow's fest.
Please note, these picks are based off of the most recent updated projected pour list provided by WeldWerks Brewing. Tickets are currently still available to the second session of tomorrow's WeldWerks Invitational Festival in Greeley, CO.
John Frank
: Political Reporter & Craft Beer Writer for The Denver Post
Beer you're most excited to try & why:
The Answer. The reason: FOMO. My brother Scott lives in Richmond and ever since The Answer opened in 2014 my text messages and Untappd feed are full of his bragging on this brewery from An Bui. This is my first chance to try them.
Beer that you'll be getting in line for first and why:
Monsters' Park Aged in Bourbon Barrels w/ Cinnamon, Coconut & Piloncillo. A couple months ago, I took a beer trip to San Diego for my birthday and tried a version of this beer. It was amazing, like most of Modern Times' beers. So I need more, lots more.
---
Ryan Hannigan
: Editor-in-Chief / Owner of Focus on the Beer

When it comes to beer festivals, I usually seek out the pilsners first and foremost, as those tend to prove who is a talented brewer, but this fest may be different in those terms. I'm splitting my picks up into two categories: Seek and Destroy. Seek are what I will Seek out, Destroy is what will fill me up.
Seek:
The Answer: All of it. While all the fanboys will be crowded around Weldwerks and The Veil, I'll be sipping some incredible brews at The Answer. Consider that my first stop.
Little Cottage Two Little Mice. Cinnamon and coffee might be my two favorite flavors, and with the 4% ABV on this one, it's definitely not going to be a cloyingly sweet sugar-bomb. This will be my wakeup beer in the first session.
Destroy:
I have to keep with tradition and crush all the great pilsners at the fest.
River North Pils: This beer will be what allows me to stay upright at the festival. By hitting it early and often, I know I'll have something that will be clean, crisp and totally not a pastry stout.
TRVE COLD: Again, with all the pastries and chewy IPAs, TRVE will have my back with their Keller Pils. Expect to see me in line for it early and often.
---
Alysia Shoemaker
: Beer Writer for 303 Magazine
Beers I am most excited to try and why:
There is no wrong way to drink your way thru this festival so it was hard to narrow this down.
First up Assasin from Toppling Goliath – I've seen the posts, I've seen what it takes to land a bottle so I have to see what this hype train is really all about. Next up, I am looking at Amalgam and that delightful sounding Balaton Reduction. Concentrated Balaton cherries aged Cabernet Sauvignon barrels by freezing AND then dumped in fresh Bourbon barrels? Oh yes, yes yes.
I also have my eyes on The Answer with their Double IPA, Mind Games. I've had a sip of this brewery before and it was not enough – I will quite honestly make my way thru each beer they have brought to the festival. I will then be wandering over to Casa Agria – as a sour girl who has a sweet spot for boysenberries, there's no way I am missing out on the Boysenberry Spread – give me all the funky berries.
Cerebral also has a special place in my heart for their barrel-aged goodness so there is no way I won't get in on that Ancient Ruins action but it's the Hazelnut Mocha that intrigues me. I am excited to see how the coffee, cacao nibs, caramel and hazelnut play together.
Beer I am getting in line first for:
I thought long and hard about this one – I want it all and I don't want to miss anything but with so much awesome being poured it's going to happen. With that in mind, I have decided to ease into the festival. With all those Medianoches (and other barrel-aged beers) calling my name I want to get started with something juicy. I will head over to Bearded Iris – I have never had any of their beers but they are high on my must-try list. Mood Ring – the fruited Imperial IPA with lactose along with strawberry, raspberry and blackberry feels like the right way to start my adventure.
---
Tristan Chan
: Founder of PorchDrinking.com
Beer you're most excited to try & why:
I've always heard great things about Kane Brewing's A Night to End All Dawns, and I'm a sucker for Barrel-Aged Stouts so this will be among the top of my list.
And to take my fascination with barrel-aged stouts a step further, Cerebral and WeldWerks are not just the two best in the state, but for my money the best in the country when it comes to these styles. So sign me up for all the Medianoches and Cerebral's Rocky Road and Hazelnut Mocha Ancient Ruins. And finally joining the BA Abraxas Hype Train, the base Abraxas is already one of my favorite beers so I can't pass the chance to try the barrel-aged version.
Beer that you'll be getting in line for first and why (if it's different than your first response):
It doesn't get more legit than when one of the best lambic producers in the world teams up with one of the best rising sour/wild producers in Colorado. This allocation is super limited so I'll be jumpin in the Bokkereyder line for their Amalgaam collaboration with Amalgam.
---
Scott Davidson
: Mountain Region Co-Editor of PorchDrinking.com
Beer you're most excited to try & why:
WeldWerks, Medianoche – WeldWerks may be famous for their Juicy Bits, but those that have tried Vanilla Medianoche, Mexican Medianoche, Malibu Medianoche, Coconut Medianoche, and all of the other double fudge barrel-aged imperial stouts dipped in a river of chocolate surrounded by Oompa Loompas, knows that the reason you line up for WeldWerks at the WeldWerks Invitational is that Willy Wonka himself, Neil Fisher, will probably have a surprise variant that is going to blow everyone's mind.
Primitive Beer, Anything they bring – It's no secret that I love sour beer, specifically spontaneous sour beer. That's why I will be making several stops by Primitive Beer during the festival. The flat, uncarbonated, Méthode Traditionnelle may not have a line this year, but once people understand what these guys are doing, I predict that the brewery will quickly pick up international recognition for their attention to nuance and simplicity, allowing their Lambic inspired beers to shine through.
Cerebral, Barrel Aged Ancient Ruins – Rocky Road – It's Cerebral, they know Barrel Aged Stouts. So take that and then add the fact that this is a freaking toasted marshmallow stout with almonds and cocoa nibs aged in Breckenridge barrels.
Cerebral, Unexpected Mutation – If you are Cerebral, the biggest problem that you have is that you make such incredible NEIPAs and Barrel Aged Stouts, that people don't really give you the respect you deserve for your mixed culture program, because of course, that is amazing too but it says "Saison" so no hype. Cerebral makes Dreamy Thing with OMF every year and it is by far my favorite brett beer. Then they age it in Chardonnay Barrels and I am suddenly broke with more bottles than I can drink and not a single regret. Adding this to the list of must-tries because it is a Chardonnay Barrel-aged mixed-culture conditioned on Meyer Lemons, Madagascar Bourbon Vanilla beans, and a touch of stone fruit.
Wiley Roots, Vanilla Pseudonym – I drink as much as I can when I can so that I don't have to keep trading for more. I originally bought a 12 pack when it came out, drank and gifted a few to friends, and then proceeded to trade for another 12 pack over the course of a few months. I currently have one in my fridge that I am saving, so if I can sneak a few pours of one of my favorite vanilla imperial stouts (which I said before I started working for Wiley) then I am going to do it as many times as Kyle will let me. 
More Brewing, Anything – Everything I have had from More Brewing has been solid. I want more, it's that simple.
Trve, Cold – I will need a good pilsner. Cold is the pilsner that I will wait in line for. I already know it will be refreshing and flavorful and perfect for recalibrating a wrecked pastry, hazy, sour head palate.
Beer that you'll be getting in line for first and why (if it's different than your first response):
Bokkereyder & Amalgam collaboration, you could hear the sound of beer nerd cry out in joy and then were suddenly silenced when they learned that Bokkereyder would be at WeldWerks Invitational. As one of the most sought-after breweries in the trading scene, everyone knew immediately how long the line would be and that there would be a running of the bulls toward their booth, similar to Hunahpu Day's now famous running of the pastry boys. If Florida can get grown men to stampede in the heat for pastry stouts, Bokkereyder & Amalgam can get Colorado sour heads to stretch before the doors open in anticipation of one of the longest lines at the festival and one that will quickly be gone as bottles are limited.  
Angry Chair, Barrel Aged French Toast – I have to. I have seen the Florida lines, I have read the reviews, I have seen the secondary cost. I need to know if the hype is legit so I can plan on posting an ad in Craigslist / Florida next year.
---
Kara Rowland
: Mountain Region Co-Editor of PorchDrinking.com
Beer you're most excited to try & why:
With a pour list like this, I'm hard-pressed to narrow it down to one, but I have yet to taste anything from Atom Brewing (I'm fairly new to Colorado; give me a break!) and their Forklifts are for Mitches barrel-aged golden sour sounds divine. While berry-infused sours abound, I don't see brewers using cranberries very often so that's intriguing to me. The story behind the beer is also fun — apparently, some dude named Mitch drove a forklift all the way from Colorado to Michigan?! Just kidding, we know all about Mitch Ermatinger and the wonders he's created at Speciation.
Hailing from Virginia, I'm pumped to see both the Answer and the Veil representing; I'm particularly eager to try The Veil's Black & Blue Tastee, a kettle sour with lactose and blueberry … yum! Beyond that, there are a lot of breweries I haven't yet had the chance to try that my hardest of hardcore beer buddies recommend, such as Casa Agria and Barrel Culture, so I'll be looking for those guys as well.
Beer that you'll be getting in line for first and why (if it's different than your first response):
That would have to be the Barrel-Aged Abraxas from Perennial Artisan Ales. I'm a big fan of just about any beer that incorporates chiles, but they're almost always on the lighter side. I'm excited to try an aged Imperial Stout brewed with ancho chilies and then aged for so long (17-26 months!) in whiskey barrels. I just hope they don't run out before I make it to the counter.
---
Jaclyn Menendez
: Northern Colorado Writer for PorchDrinking.com
So, full disclosure, I created an Excel spreadsheet to categorize every brewery, beer, and style at this festival. I assigned 1-3 ratings to prioritize which ones were imperative to try (1's) and which ones I could live without (3). The full list of beers at the festival clocks in at about 155, give or take. 67 of those 155 are in my "#1 priority" list. I am concerned for my health and safety.
Beer I'm most excited to try:
Lost Abbey, Duck Duck Gooze: Gueuzes are my all-time favorite style, and this beer has been eluding me for years. It's almost comical how many times a trade has fallen through, or I've gone to a festival and they've already been sold out. I can't wait to finally snag this whale and enjoy its funky elusive goodness.
WeldWerks, Invitational Medianoche: As if the event weren't special enough already, there's going to be a special Medianoche that was created based on a poll of attendee's favorite adjuncts and barreling style. They landed on making a single barrel batch, aged in 7 year Breckenridge Bourbon barrels for 16 months, and conditioning it on toasted marshmallows, coffee, and cacao nibs. I've had the good luck to try every style of Medianoche so far, and they've never let me down–so I'm eager to see how this one turns out.
Casa Agria, Guava Fresca: This'll be my first Casa Agria experience, and I am so ready to just hunker down by their booth all day long. The Guava Fresca in particular sounds like something I'll lose my mind over: a Saison aged on guava nectar (which, as a Cuban, is, of course, my favorite fruit). This plus their other offerings (like Boysenberry Spread) are definitely going to give me my sour fix in this sea of stouts.
Beer I'm getting in line for first:
Perennial, BA Abraxas: It's gotta be Abraxas, doesn't it? All I've ever heard is how rare this beer is; I can't pass up a chance to try it. I love stouts that can properly incorporate ancho chiles, and the bragging rights along will be worth the line. (Though, I swear, if I miss out on Duck Duck Gooze again then I'm retiring from beer forever.)
---
Justin Graziano
: @BeerBreathCo & Photographer for PorchDrinking.com
Beer you're most excited to try & why:
The Answer – The Answer has always been on my top list of breweries to try, although I wish they were bringing some of their Joose sours, this one sounds pretty awesome!
Toppling Goliath – Assassin – Who isn't going to be trying this beer? The length that people go out to get a beer like this is pretty crazy so if I can get a chance to try it why not!
Any Casa Agria! – Being from LA I have always heard these guys being notorious about their sours and hazy IPA's, and a lot of people compare them to LA's other notorious sour/hazy IPA makers Monkish saying they're just as good or better.
Amalgam – Lineage – Amalgam blew me away with their sours at Avery Invitational and I'm very excited to try a stout by them!
Voodoo Brewing – These guys have always been on my bucket list of breweries to try! They have a pretty killer line up of BA beers to try, so this is a great opportunity to check them off that list!
The Veil – Black & Blue Tastee – I've always have been a fan of the Veil IPAs. My VA friends all rave about the Veils, Tastee and Never series and how awesome they are, so this is probably gonna be my second stop at the event. I think this style is going be one of the next big crazes to sweep in next.
Great Notion – Double Stack – I am a lover of maple beers and this one is supposed to be one of the best! I can't wait to try it!
Cerebral – Ancient Ruins – I am a Cerebral fanboy so seeing this one on the list got me very excited! Their BA stouts have been some of my favorite and these variants sound so delicious!
WeldWerks – It's so hard to choose from the line up that they will be pouring, but very excited to try pretty much anything they'll be pouring.
Beer that you'll be getting in line for first and why (if it's different than your first response):
Perennial BA Abraxas – I can see this one having the longest line and being eliminated almost instantly! And this is probably another one of those, once in a lifetime chances to try a beer that is so sought out for.
---