One Comment
WeldWerks Invitational Releases Second Round of Pour List… Have Mercy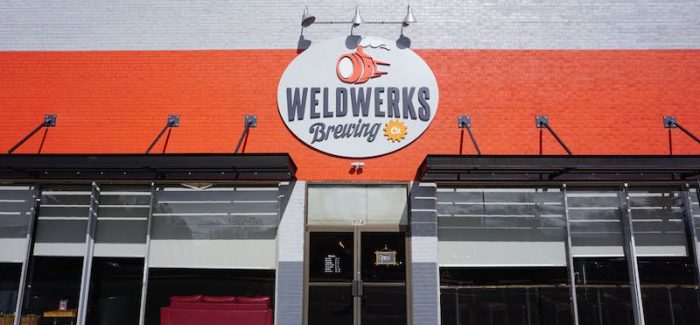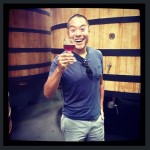 For anyone contemplating the perfect formula for throwing a successful beer fest and attracting elite level talent, we've figured it out. Start a well-respected brewery that produces phenomenal beer and then host an invitational. We've seen the pour list for this weekend's sold out Avery Invitational, and this weekend's attendees won't be disappointed. Now we've also gotten a preview of the absolute heat being unleashed in two and a half weeks at the WeldWerks Invitational, and in the words of the immortal Uncle Jesse, "Have Mercy!"
Last week a handful of shrewd Untappd stalkers spotted that the initial wave of beers had been added to the WeldWerks Invitational pour list. Today, we bring you a preview of the second wave of anticipated beers that will be available during the dual-session WeldWerks Invitational, taking place Saturday, June 23. Please note, that the beer list is subject to change, these are just the initial beers submitted by participating breweries.
While we'd typically break down the list to pick out notable standouts as must-tries, but frankly you could throw a dart and the draft board and land on something phenomenal.
Tickets for the WeldWerks Invitational, taking place Saturday, June 23, are currently available for $100 a piece. The event taking place in Greeley, CO, will feature two sessions, an Afternoon Session from 12-3pm, and an Evening Session from 4:30-7:30pm. Attendees can expect to sample the same beers at each session with over 100 beers and over 40 breweries anticipated to participate. 100% of the proceeds from the WeldWerks Invitation will go to benefit local Weld County nonprofit organizations, including (but not limited to) the Immigrant and Refugee Center of Northern Colorado.
So without further ado, here's what we know thus far that will be pouring at the WeldWerks Invitational:
Brewery Name
Beer Name
Beer Description
ABV
Mikerphone
Barrel-Aged Imperial Smells Like Bean Spirit
Imperial Breakfast Stout w/ Coffee and Maple Syrup aged in Heaven Hill barrels
13
Mikerphone
Breakfast At Tiffany's
Breakfast Berliner Weisse w/ Blueberries and Maple Syrup
5.25
Crooked Stave
Do You Even Zest?!
Citrus Double India Pale Ale - Elevated from our experimental hazy IPA series, Do You Even Zest?! is a limited release loaded with an immense amount of hops and freshly zested citrus. This Citrus Double IPA was born out of our playful nature as brewers looking to challenge the status quo. Our team meticulously zests fresh citrus for each and every batch, which begs the question, do you even zest?
7.5
Crooked Stave
L'Brett d'Apricot
Golden Sour Ale Aged in Oak Barrels with Colorado Apricots - We uphold the time-honored traditions used to make spontaneous Belgian lambic through embracing natural fermentation with the microflora native to our brewery. For our Harvest 2017 release, we've selected unique barrels to balance the heavy-handed addition of fresh apricots, expressing the Colorado western slope terroir from which our fruit is sourced, and a quality that reflects the skilled stewardship of our partner farmers.
5.70%
Crooked Stave
Petite Sour Peach
Wild Ale Aged in Oak with Colorado Peaches - Primary fermented with our mixed culture of wild yeast, each batch of Petite Sour undergoes a secondary fermentation in large oak foeders with a generous amount of whole fruit. With multiple releases throughout the seasons, we concentrate on sourcing fresh fruit from some of our favorite growing regions for this sessionable sour beer. Showcasing the fruit-derived characteristics, Petite Sour is the perfect sour beer for all seasons and occasions.
4.50%
Black Project
STARGATE: Peach Rye Nectarine Bourbon
Nectarine Sour Ale Aged in Bourbon Barrels
6.8%
Black Project
OXCART
3-Year Spontaneous Blend
6%
Jester King
Colour Five
Barrel-aged Sour Beer Refermented with Blueberries
6
Jester King
SPON 2017 Three Year Blend
Gueuze-style Blend of Spontaneously Fermented Beer
5.6
Jester King
Wytchmaker
Farmhouse Rye IPA
6.20%
Jester King
Queen's Order
Honey Grisette
4.8
TRVE Brewing
COLD
Keller pils
5
TRVE Brewing
Life's Trade
wood fermented mixed culture farmhouse
4.70%
The Rare Barrel
Cherry Home, Sour Home
A blend of golden sour beers aged in oak barrels with cherries, peaches, cinnamon and vanilla bean
5.80%
The Rare Barrel
Outlaw Bound
A golden sour beer aged in oak barrels with prickly pear and lime zest
6.10%
Kane Brewing
Sunday Brunch
Imperial milk porter with coffee, maple and cinnamon
9.20%
Kane Brewing
Mexican Brunch
Imperial milk porter with coffee, maple, cinnamon, cacao and chilies
9.20%
Kane Brewing
Picture in Reverse
Barrel aged old ale
13.40%
Kane Brewing
A Night To End All Dawns
Imperial dark ale aged in Bourbon barrels
12.20%
The Bruery
Cherry Chocolate Rain
Bourbon barrel-aged Imperial Stout with cacao nibs, vanilla beans and tart cherries
19%
The Bruery
Etain - 10th Anniversary Ale
Old Ale aged in Red Wine Barrels
14.20%
Firestone Walker
Krieky Bones (both sessions)
This beer begins its life as a Flanders Red inspired beer aged over a year in French oak foeders. Sour Montmorency cherries are added and allowed a secondary fermentation. The aroma is of cherry pie complete with flavors of pie crust, spice and an underlying funk. Vienna malt notes give way to an assertive acidity and a bright carbonation. A santé!
6.30%
Firestone Walker
Coconut Rye Parabola
The legendary immensity of Parabola meets the refinement of rye whiskey in this righteously spicy barrel-aged brew. The story of this beer begins when we racked a select lot of Parabola to premium rye whiskey barrels for extended aging. A year later, we toasted shaved coconut over coals of rum barrel wood, then comingled it with the rye-aged Parabola. The inclusion of the caramelized coconut amplifies the natural coconut qualities found in our regular bourbon barrel-aged Parabola, while the influence of the rye whiskey barrels adds a distinct peppery character. The result is a racy reinterpretation of a Firestone Walker classic.
12.20%
Firestone Walker
Dark & Stormy
From the jungles of Jamaica to the barrel room at Firestone Walker Brewing Company comes Dark & Stormy—an exotic mashup of Helldorado and Velvet Merkin aged in rum barrels with a touch of hand-zested lime and ginger. Like its namesake cocktail, Dark & Stormy combines a rich sunset color with spicy rum goodness. Helldorado (blonde barleywine, 80%) sets the tone with its signature honey-coconut character, while Velvet Merkin (oatmeal stout, 20%) rounds out the blend with a hint of rich roastiness. Both beers were aged in barrels sourced from a leading Jamaican rum producer, imbuing Dark & Stormy with delectable rum qualities unlike anything Firestone Walker has offered before
13.6
Firestone Walker
Pivo
Pivo Pils is a classically rendered pilsner with a West Coast dry-­‐hopping twist, showcasing stylistic influences from Germany, Italy and the Czech Republic. Lighter beer styles like pilsner have been hijacked by industrial lager beer in the United States, and it's time for craft brewers to take it back. Pivo Pils offers impeccable balance with floral aromatics, spicy herbal nuances, and bergamot zest and lemongrass notes from dry hopping with German Saphir hops.
5.30%
Casey Brewing and Blending
Blackberry Funky Blender
Ale aged in Oak Barrels with Blackberries
7%
Casey Brewing and Blending
East Bank
Ale aged in Oak Barrels
6.50%
Casey Brewing and Blending
Fruit Stand Apricot
Ale aged in Oak Barrels with Apricots
5.5%
The Answer
All the Action
Imperial IPA
8%
The Answer
Larceny
citra ipa
6.5
Modern Times
Like A Statue
This was brewed at the Dankness Dojo in Los Angeles. It is a Sach Troi fermented Double IPA with big juicy tropical flavors.
8%
Modern Times
Monsters' Park Aged in Bourbon Barrels w/ Cinnamon, Coconut, & Piloncillo
A glorious symphony of spices and Mexican dessert inspired ingredients. Whole cinnamon sticks, an excessive amount of decadent ccoa nibs, and truly staggering amounts of coconut add a rich, complex flavor. The addition of PIloncillo, with its ultra carmellized molasses notes, pushes it into the extreme.
14.20%
Modern Times
Monsters' Park Aged in Jamaican Rum Barrels: Turkish Coffee Edition
Aged in fragrant, fruity rum barrels and lovingly layered with cardamom, coffee, and vanilla, this delicious imperial stout boasts a captivating bouquet of oak, dark fruit, coffee, and spices that handily complements the massive, roast character of the underlying beer. It's a flavor experience of near-hedonistic proportions.
14.20%
Modern Times
The Fruitening w/ Blackcurrant & Zinfandel Must
A Collaboration with Mike Tonsmeire, aka "The Mad Fermentationist", this is a super fruited barrel aged sour made with whole cluster zinfandel grapes and blackcurrant. Huge wine notes, tannin from the blackcurrant, and a backbone of oak make this evocative of an aged Zin.
8.20%
Our Mutual Friend
Weirding Way
American Oak Foeder Aged Brett Saison
7.2
Our Mutual Friend
Neon Nail
IPA hopped with Vic Secret, Citra, Galaxy and Nugget
6.9
Our Mutual Friend
Future Imperfect
A Collaboration Blend between Jensen at Brewed Foods/Good Bugs Beer and John at Inland Island Yeast. This beer was hand blended from foeders, wine casks and stainless steel and represents a combination of selected yeast and bacteria and wild capture yeasts and bacteria.
6.5
Our Mutual Friend
Helles
100% Colorado Grown Malt and Hops Helles
4.9
Lost Abbey
Duck Duck Gooze
A blend of young and old barrel-aged beers, Duck Duck Gooze is an homage to the lambics of Belgium. Pouring golden in color with a thick pillowy head, initial flavors of acid come through with flavors of lemon, pear, and apples. Continuing with hints of freshly squeezed citrus and faint notes of Brett and oak, Duck Duck finishes with a smooth acidity.
7%
Lost Abbey
Bourbon Barrel-Aged Serpent's Stout
The bourbon barrel-aged iteration of our Serpent's Stout, taking an already decadent beer to another depth of flavor. Beginning with a robust nose of coffee and cocoa, Serpent's opens up with deep chocolate and oak with hints of vanilla tobacco, ending with slightly sweet figs and a bourbon kick on the finish.
13.5
Lost Abbey
Veritas 19
Veritas 019 is a Blonde American Sour aged on French Oak for over a year before being spiked with Raspberries. Pouring shockingly pink, Veritas 019 begins with sweet aromas of rich berries and notably peppery Brett. Intense, Vibrant Raspberry character leading to a refreshingly sour middle with notes of funk on the finish.
7%
Perennial Artisan Ales
BA Abraxas 2018 (one case only! Sorry!)
Imperial Stout brewed with ancho chilies, cacao nibs, cinnamon, and Madagascar vanilla beans aged 17-26 months in Rittenhouse Rye & Old Forrester
11.5
Perennial Artisan Ales
Distant Land
Belgian Saison brewed with Flaked Oats and fermented with our house saison strain, then package conditioned naturally with Brettanomyces claussenii 6.2% abv. A late hop addition of Mosaic lend to the tropical flavors produced by the B. claussenii. Distant Land is our ode to the melding of classic Belgian beers, with new American brewing techniques.
6.2
Perennial Artisan Ales
Pils
Pils is our dry-hopped, unfiltered lager created with 100% German malt and Tettnang and Saphir hops in the kettle and fermenter. Spicy noble hop character over sweet Pilsner malt. Pepper, lemon ice, black tea. 5% ABV, 30 IBUs
5
Destihl
85 IN A 55
New England -Style Double IPA brewed with Citra, Simcoe, El Dorado & Idaho 7
8%
Destihl
Dosvidanya w/Coconut
Heaven Hill Bourbon Barrel Aged Russian Imperial Stout with Coconut
12.50%
Destihl
Saint Dekkera Vuile Blonde w/Friut
Barrel Aged Sour Blonde Ale with Pineapple, peach, and tangerine/soursop puree
6.10%
Brew Gentlemen
Marshmallow Brukfust
Imperial Stout with Marshmallows
12
Brew Gentlemen
General Braddock's IPA
Soft, balanced, and elegant. Grapefruit, Orange, Pine, Resin
6.8
Brew Gentlemen
IV (Four)
Willet whiskey barrel aged Wee Heavy made in celebration of our 4th anniversary. Only available at Session #1
10
Toppling Goliath
Assassin
Barrel-aged Imperial Stout
Toppling Goliath
Pseudo Sue
This single hop pale ale showcases the Citra hop for a well balanced beer that is delicate in body with a mild bitterness in the finish. Ferocious hop aromas of citrus and mango give a refreshing taste that is bright with just enough bite!
6.8
Toppling Goliath
Pompeii
Influenced by the preserved mosaics buried under the ash of Mount Vesuvius, Pompeii is our single hop mosaic IPA. It houses mango and pineapple flavors with a medium-bodied feel and bright tones to tantalize the palate.
6.2
Toppling Goliath
Golden Nugget
Fall in love with the big hop aroma of our Golden Nugget as it mingles with fragrances of citrus and evergreen, followed by a floral sweetness. Tropical fruit flavors entice your taste buds before immediately captivating you with a bold, hop forward taste and a pleasant bitterness that lingers in the finish.
6.8
Scofflaw
Vanilla Absentium
Imperial Stout aged in bourbon barrels with vanilla beans
13.9
Scofflaw
Double Hooligan
Double IPA brewed with galaxy and mosaic
9
Fremont
Coconut B-Bomb (2017)
This release of B-Bomb is aged in 12-year-old American Oak bourbon barrels and is a blend of 9, 12, and 24-month old barrel strength Winter Ale. This special edition adds toasted coconut to complement the bourbon, oak, cacao, and leather notes achieved from B-Bomb's extended barrel aging and barrel blending. Each barrel contributes a different note, and combining each barrel to create a coherent tone is a distinct art and true pleasure.
13.00%
Fremont
Lush
We bring this tropical treat to you as a gift from the Pacific Northwest. Lush is brewed with a hand-selected blend of malts and lush, tropical hops reminiscent of lime, mango, and guava…Because Beer Matters! "For a moment, nothing happened. Then, after a second or so, nothing continued to happen." – Douglas Adams
7.00%
Fremont
The Rusty Nail (2017)
The Rusty Nail begins life as The First Nail, an oatmeal stout of epic proportions with brewer's licorice, smoked barley, and pale malt and is then aged on cinnamon bark. She becomes The Rusty Nail after spending 15 months in 12-year old bourbon barrels. The Rusty Nail pounds your palate, challenges your perception of all that you've known of beer, and leaves you wanting … another sip. "A fine beer may be judged by one sip, but it's better to be thoroughly sure." – VWP.
12.70%
Fremont
Bourbon Barrel Aged Dark Star (2017)
This release is a blend of 18, 12, and 8-month Bourbon Barrel-Aged Dark Star in 12-year old Kentucky bourbon barrels. The roasted and chocolate malts complement the smooth oats to bring you a stout delight wrapped in the gentle embrace of bourbon barrel-aged warmth. A touch of sweetness dances in balance with the hops to finish with a wave, and then she's gone.
14.00%
Atom Brewing
Forklift's are for Mitches
Barrel aged Golden Sour on cranberries fermented with a combination of yeast from Funk Factory Geuzeria (60%) and Atom Brewing Company (40%)
7.00%
Atom Brewing
Uit De Grond
Uit De Grond, translated from Dutch means "From the Soil". The inspiration for this series comes from the herbs we grow in our garden here at the brewery.

Brewed with locally grown barley and wheat, open fermented with our wild caught house cultures. Left to mature in oak barrels for eight months. Then refermented on Blood Oranges and whole Chamomile flowers. 100% bottle conditioned.
6.50%
Angry Chair
Barrel Aged French Toast
Imperial English style porter aged in bourbon barrels with cinnamon, vanilla beans, and maple.
11
Angry Chair
Yellow Puffs
Berliner Weisse with passion fruit, guava, soursop, and marshmallow
5
Bearded Iris
Moon Dust
Imperial Milk Stout brewed in collaboration with WeldWerks Brewing. Made with Moon Pies, Chocolate, Marshmallows, Graham Crackers and Lactose.
8.20%
Bearded Iris
Mood Ring
Mood Ring is our Fruited Imperial IPA made with lactose. This version is made with Raspberry, Strawberry and Blackberry.
8.50%
Bearded Iris
Trickster
Collaboration beer made with Jester King Brewing. This pale ale is hopped liberally with Motueka, Nelson Sauvin and Citra and is made with malt sourced from Blacklands Malting in Texas, as well as Appalachian Wheat from Riverbend Malting in North Carolina.
4.5
Bearded Iris
Money Trees
Collaboration Beer with Modern Times. This DIPA is made with Maiden Voyage Malt from Admiral Malting in California. Hopped intensely with Galaxy, Cashmere, Citra and Amarillo.
8%
Casa Agria
Stone Fruit in Harmony
Barrel aged and mixed culture blend of Saison and Golden Sour aged on a harmonious blend of peaches, plums, and nectarines.
6.20%
Casa Agria
Boysenberry Spread
Jammy foeder-aged golden sour re-fermented on Boysenberries. At packaging it is blended with additional foeder golden sour and our native cultured wild ale to add expression of funk to the big berry taste.
6.30%
Casa Agria
Guava Fresca, Batch 1
Guava Fresca is our foeder-aged saison conditioned with Guava Nectar. Inspired by the Aguas Frescas drinks of Mexico and Central America, this beer combines the fresh tropical fruit flavors and aromas of pink guava with the dry and refreshing acidity from the unblended Agria de la Casa.
6%
Amalgam
Balaton Reduction
Cherry Eisbier - Inspired by Eisbier production methods, we reduced and concentrated a Balaton Cherry Golden Sour beer aged in California Cabernet Sauvignon barrels by freezing it. We then transferred the concentrated liquid to a freshly dumped bourbon barrel for extended aging. Packaged and served still.
10
Amalgam
Lineage
BBA Imperial Stout w/ Vanilla Beans & Maple Syrup - Imperial Stout aged in a single Reservoir Bourbon barrel with Madagascar vanilla beans and Bourbon Barrel-aged maple syrup.
13
Amalgam
Secret Family Recipe
Peach Sour w/ Vanilla & Cinnamon - Bourbon Barrel-Aged Golden Sour Ale Refermented on 12 pounds per gallon of Colorado Grown Peaches, Madagascar Vanilla Beans & Cinnamon Sticks
6.2
Liquid Mechanics
Revolver
A beer mocktail inspired by the Revolver cocktail. Bourbon barrel aged Russian imperial stout with chestnut and 8 lbs per barrel of Cutie orange peel
13%
Liquid Mechanics
Pimms Yo!
A collaboration with Wiley Roots Brewing. A beer mocktail inspired by the Pimms Cup cocktail. Base beer is 30% Liquid Mechanics Kolsch, 15% Liquid Mechanics Belgian Double IPA, 50% Wiley Roots Gose, 5% Candied Syrup. Infused with Cucumber, Strawberry, Ginger, Lime, Key Lime, Juniper, and mint.
6%
Liquid Mechanics
Coconut Bourbon BA RIS
Russian Imperial Stout aged for 11 months in bourbon barrels and hit with just the right amount of toasted coconut.
13%
Liquid Mechanics
Imperial IPA
West Coast Double IPA with copious amounts of Mosaic and Citra.
8.90%
Voodoo Brewing
Grande Negro Voodoo Papi aged in Bourbon Barrels (4 Roses)
Russian Imperial Stout brewed with local maple syrup, organic cocoa nibs, cinnamon, peppers and Madagascar vanilla beans aged in Four Roses Bourbon.
12
Voodoo Brewing
Black Magick aged in Bourbon Barrels (Willett)
Russian Imperial Stout aged in Willett Bourbon Barrels for 28 months
13
Voodoo Brewing
Quadfather aged in Bourbon Barrels (Willett)
Belgian Quadruple aged in Willett Bourbon Barrels for 25 months
11.4
Voodoo Brewing
K13 aged in Rye Whiskey Barrels (Woodford)
American Barleywine aged in Woodford Reserve Rye Whiskey barrels for 18 months
13
Little Cottage
Burn All The Witches
English style Barleywine aged in Rye Whiskey Barrel
12
Little Cottage
Two Little Mice (Cinnamon and Coffee)
Our Little milk stout with cinnamon & coffee added
4
Boulevard
Rye on Rye on Rye on Rye
Pouring deep garnet, Rye on Rye on Rye on Rye pops with aromas of spicy, fruity rye malt and massive notes of rye whiskey, vanilla, toffee and charred oak. Certainly warming at 15.5% ABV, Rye on Rye on Rye on Rye is of medium body offering chewy caramel/toffee malt character balanced by earthy, herbal Styrian Golding and Citra hops that give way to sweet, spicy rye whiskey character in a slow sipper that blurs the line between beer and whiskey.
15
Boulevard
Foeder Project #2
"Foeder" is the Dutch name for a very large, upright oak barrel in which sizeable batches of beer may be aged, sometimes for long periods. In this particular case, the batch was originally intended to be a component of a Love Child release, but as it aged and brettanomyces and lactobacillus transformed the beer, so many lively, tart notes of lemon, strawberry, peach and apricot developed that we just had to let it out on its own.
7
The Veil
BA Circle of Wolves
Circle of Wolves is our beloved English Barleywine that we created with intentions of spending extended periods of time in barrels. Clocking in at 12.8%, this batch spent 20 months in a mix of Heaven Hill and Four Roses Bourbon barrels. It then spent another 1.5 months in the bottle. Full bodied with beautiful notes of raisins, dark fruits, honey, Bourbon, and maple syrup. We genuinely believe that bourbon barrel aged Circle of Wolves is one of the most elegant beers we've released and we are beyond pleased to share this one with you.
12.8
The Veil
Black & Blue Tastee
Tastees are kettle sour ales clocking in at 5.5%. We add a ton of lactose to these and brew them intentionally to be fuller bodied to try and replicate a fruit smoothie. We then select two different fruits and bomb them out in secondary fermentation at just shy of double fruited goses levels of fruit. For the third fruit blend in this series, we decided to use Blackberry and Blueberry. This one is literally like an adult fruit smoothie.Tastes like grandma's blueberry pie filling with some acidity to it.
5.5
The Veil
blueferrari
Double IPA with Amarillo and Galaxy
8
Bottle Logic
Fundamental Brewer's Reserve
We saved the very best barrels from last year's Fundamental Observation (2017) release for a full 18 months of aging before blending!
13.8
Bottle Logic
Stealth Mode
Tart Wheat Ale finished with hundreds of pounds of Blueberries.
5%
Bottle Logic
Paisley Cave Complex
Bourbon Barrel Aged Imperial Stout brewed with Marshmallows, Cacao nibs, and Blueberries. Collaboration with Portland's Great Notion Brewing.
13
Horus Aged Ales
Moriya
Pinot Noir Barrel Aged Belgian-Style Sour Ale aged on Hardy Kiwis and dry hopped with Sorachi Ace hops; one-off for Weldwerks Invitational 2018
7.8
Horus Aged Ales
Jason Latham
Syrah Barrel Aged Belgian-Style Sour Ale aged on Cloudberries and dry hopped with Citra hops; one-off for Weldwerks Invitational 2018
7.9
Horus Aged Ales
Greeley Feely
Tom Cat Gin Barrel Aged Belgian-Style Sour Ale Aged on Strawberries and Juniper; one-off for Weldwerks Invitational 2018
8.6
Odd13
Robot Librarian
Robot Librarian is a double IPA brewed with Cerebral Brewing, Fiction Beer Company, and Weldwerks Brewing. A soft, thick mouthfeel compliments ambitious hopping with Citra, el Dorado, Galaxy and Mosaic in this juice bomb
8.3
Odd13
Saint Newcole Bourbon Vanilla Coconut Imperial Stout
Bourbon barrel-aged Imperial Stout with toasted coconut and Madagascar vanilla beans
9.7
River North
Colorado IPA
West Coast-ish IPA
7.1
River North
Mountain Haze
New England-style IPA
6.5
River North
Pils
German-style lager
5.3
River North
Vicennial I: God Complex
Barrel-aged quadrupel intended to age up to twenty years
17.6
River North
Vicennial : Shadowman
Barrel Aged Imperial Stout
18%
River North
Vicennial: Father Time
Barrel Aged Old Ale
16%
Wiley Roots
Vanilla Pseudonym
16 month Laws Rye Whiskey barrel aged imperial stout with Papua New Guinea Vanilla Beans
12
Wiley Roots
Packed With Peaches
Barrel-Aged Golden Sour Ale with Peaches
8
Wiley Roots
TRYGonometry
Foeder Aged Farmhouse Ale with Tempranillo Grapes
7
More Brewing
Barrel-Aged Henna: Karma
Barrel-Aged Imperial Stout with toasted coconut, cinnamon and cocoa nibs
14.3
More Brewing
Barrel-Aged Henna: Swirl
Bourbon Barrel-Aged Imperial Stout with Cocoa Nibs and Vanilla
14.3
More Brewing
Barrel-Aged Henna: Vanilla Caviar
Bourbon Barrel-Aged Imperial Stout with Madagascar and Mexican Vanilla Beans
14.3
River North
Chai Mr Sandman
Imperial Stout
12.1%
More Brewing
Barrel-Aged Henna: Double Rainbow
Bourbon Barrel-Aged Neapolitan Style Imperial Stout
14.3
Great Notion
Double Stack
Double Stack is our Imperial Breakfast Stout fermented with an irresponsible amount of maple syrup & aged on whole bean Sumatra from our friends at Clutch Coffee
10.5
Great Notion
Sunroom
Sunroom is a tart and refreshing Sour Ale fermented in stainless with our house culture, and a Saison yeast for only 4 months. We're experimenting with packaging this beer at different ages, because older is not always better!
5.5
Cerebral Brewing
Retroflux
Brewed in collaboration with our friends at Almanac. Hopped in the WP with Galaxy, El Dorado, Citra and Motueka. Aged in oak on a blend of both house cultures for 6 months then conditioned on passionfruit, mango and Madagascar Bourbon vanilla beans.
8.5
Cerebral Brewing
Barrel Aged Ancient Ruins - Rocky Road
Chocolate Stout aged 19 months in Breckenridge Bourbon Barrels with toasted marshmallow, almond and cacao nibs.
14.4
Cerebral Brewing
Unexpected Mutation
Aged 12 months in Chardonnay Barrels on a mixed-culture, conditioned on Meyer Lemon, Madagascar Bourbon Vanilla and a touch of stone fruit.

7.5
Cerebral Brewing
Barrel Aged Ancient Ruins - Hazelnut Mocha
Chocolate Stout aged 19 months in Breckenridge Bourbon Barrels with hazelnut, coffee, cacao nibs and caramel.

14.4
WeldWerks Brewing
Juicy Bits
WeldWerks Brewing
Petrichor
WeldWerks Brewing
DDH Juicy Bits
WeldWerks Brewing
Spectral Class
WeldWerks Brewing
Confluence
WeldWerks Brewing
Extra Extra Juicy Bits
WeldWerks Brewing
Evil Haze Factory
WeldWerks Brewing
Tropical Milkshake
WeldWerks Brewing
Cereal Keller
WeldWerks Brewing
Coffee Maple Achromatic
WeldWerks Brewing
Chocolate Hazelnut Achromatic
WeldWerks Brewing
Chocolate Coconut Achromatic
WeldWerks Brewing
Mexican Achromatic
WeldWerks Brewing
Peanut Butter Cup Achromatic
WeldWerks Brewing
French Toast Achromatic
WeldWerks Brewing
Coffee Coconut Achromatic
WeldWerks Brewing
Peach Pie Berliner
WeldWerks Brewing
Tropical Punch Berliner
WeldWerks Brewing
Grandma J's
WeldWerks Brewing
Key Lime Pie Berliner
WeldWerks Brewing
Stone Fruit Berliner
WeldWerks Brewing
Single Barrel Coconut Coffee Medianoche
WeldWerks Brewing
Single Barrel 13 Month Medianoche
WeldWerks Brewing
Single Barrel 18 Month Medianoche
WeldWerks Brewing
Mexican Medianoche
WeldWerks Brewing
Single Barrel Mudslide Medianoche
WeldWerks Brewing
Single Barrel Neapolitan Medianoche
WeldWerks Brewing
Single Barrel Malibu Medianoche
WeldWerks Brewing
Marshmallow Medianoche
WeldWerks Brewing
Cherry Truffle Medianoche
WeldWerks Brewing
S'mores Medianoche
WeldWerks Brewing
Medianoche Reserve
WeldWerks Brewing
Single Barrel Coconut Medianoche
WeldWerks Brewing
Vanilla Medianoche
Avery Brewing
Triple Dry-Hopped Chowdah
New England IPA
Avery Brewing
Barrel-Aged Series 47: Amicitia
Sour Ale
Avery Brewing
Acan
Barrel-Aged Breakfast Stout
Barrel Culture
Carored Peach Barrel Punch
American Wild Ale
Barrel Culture
Passionfruit - Pineapple - Beets
Sour Ale
Barrel Culture
Ruby Prince Peach Barrel Punch
American Wild Ale
Barrel Culture
Strawberry Tangie Dream
Sour Ale
Barrel Culture
Black Currant Marshmallow - So Icyyy
Sour Ale
Bokkereyder
Amalgaam
American Wild Ale
6%
Bokkereyder
Pjassel (2017)
Fruited Lambic
6%
Funkwerks
Level 13
Belgian Strong Golden Ale
Funkwerks
Luminoso
Sour Ale
Hop Butcher for the World
Plasmaspheric Hiss
Imperial IPA
Hop Butcher for the World
Blazed Orange Milkshake
Imperial IPA
J. Wakefield Brewing
You're the Juice Box Guy
Sour Gose
J. Wakefield Brewing
Plum Surprised
Sour Ale with Plums
J. Wakefield Brewing
Rosé All Day
Imperial IPA
New Image
Two
Sour Ale
Primitive Beer
Excessively Business Casual
Kriek Lambic
Primitive Beer
Friends of Friends of Friends
Fruited Lambic
Primitive Beer
Unbroken Boulevard of Green Lights
Traditional Lambic
---