No Comments
Loyalty & Brewery Membership Programs Reward the Most Die-Hard Fans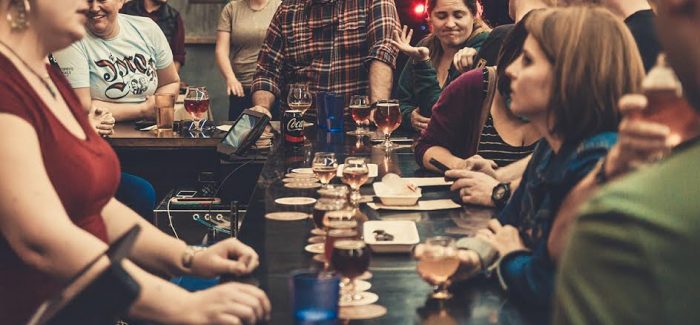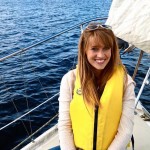 Electricity pulsed through the growing line outside of Fremont Brewing's Frēlard Production Facility in Seattle, Washington. Growing by the minute, fanatics of Fremont Brewing eagerly hopped up and down, greeted old friends and excitedly developing strategies around bottle purchases. Though it would be a safe assumption that the people in line weren't strangers to the concept of waiting for craft beer, this line was for a reward much greater than any special release. This line was for the crème de la crème of craft beer events in the city – the Heron Hunting Club's annual get-together.  
This event, put on in celebration of Fremont's Heron Hunting Club – a group comprised of and dedicated to the breweries' most loyal and ardent fans, is a prime example of a trend sweeping through craft beer: Programs and clubs, sponsored and created by breweries, that reward their most diehard patrons by offering exclusive, intimate experiences and benefits.
"The event takes weeks and weeks of prep with the entire brewery – but it's worth it," Matt Lincecum, co-founder of Fremont Brewing explains. "[The Heron Hunting Club] is low key and intimate – and that's the point. The real intent of the Heron Hunting Club was born out of a frustration with going to festivals – and though we're very fortunate to have folks that are interested, it was frustrating because we wanted more time to relate to people, and to have a conversation and to engage, and to have a human connection. [The Heron Hunting Club] is getting people together around a common love. It was our response to that – and we had to make it fabulous."
And fabulous it was – with the event sparing no expense on decoration, food, hospitality and – of course – beer. For a few precious hours that were carefully curated by Fremont Brewing staff, Heron Hunting Club members were treated to a buffet orchestrated by James Beard Award-winning Chef Edouardo Jordan of Salare and JuneBaby, presented with a handful of opportunities to taste-test the brewery's rarest beers, given a chance to take home bottles near-impossible to find outside of the event, and, finally, led through a barrel mixing course led by Fremont's finest brewers. And that's just the spark-noted version. All details of the event resulted in magic that can only be experienced – not described. 
Though it's an extraordinary amount of work that requires extreme attention to detail, Lincecum shows no sign of exhaustion at the event, nor at the Heron Hunting Club overall – instead exuding a genuine gratefulness for his brewery's loyal and passionate fans.
"We have an expectation and understanding that when you're with us, you've chosen that, even though you have other places to go – and that's a lot of trust," Lincecum says. "I have a desire to honor that trust and present the best at all times and treat them as honored guests – and that is Heron Hunting Club."
While Fremont's program sets the precedent for presenting members extraordinary experiences through events and opportunities to taste test, clubs around the country are offering their own unique advantages for patrons. And though loyalty programs are a growing trend in industries from retail to credit cards to airlines, it's apparent that craft breweries around the country are making an extra effort to put their unique spin on the idea, crafting programs that best serve their patrons. Some programs hone in on exclusive brews, while other focus on intimacy, and even convenience.
Joel Kennedy, Marketing Manager of The Bruery, helps run one of the most notable loyalty programs in the craft beer space. He explains that benefits of the three societies that the brewery sponsors are for all parties involved.
"We put on [our societies] for our fans. We are rewarding them with the experience and benefits for helping us and supporting us," Kennedy explains. "But we also have a direct-to-customer level. We feel like we are able to connect with a lot more customers this way and thank them for their business."
The Bruery's program has been steadily growing and expanding since its birth in 2009 and first gained notoriety for its direct access to cult favorites like their highly acclaimed Weekday Stouts (Black Tuesday, Mocha Wednesday, etc). These days, the brewery has distinguished three different societies – the Reserve Society, the Preservation Society and the hailed Hoarders Society. Perks, which vary on the societies, range from discounts off of beer to invitations to special events, to the ability to avoid beer release lines by ordering beer for pick-up at dedicated, fulfillment locations.
Six hours north, at Cleophus Quealy Beer Company, Jessica Clare, General Manager at the brewery, heads up a program dubbed The Menagerie of Distinguished Drinkers. It's a loyalty program that offers similar benefits to patrons – access to rare bottles, events – but thrives on opportunities it gives fans to rub shoulders with Cleophus Quealy brewers and staff in an intimate setting. Currently, the program has roughly 100 members.
"It's a way to create a group of people who are already starting to become regulars anyway," says Clare.  "They like us enough to hang out with us one on one, Through [the Menagerie] they get to know the brewery really well, and we get to know them really well. It makes things feel more intimate and connected."
Convenience and accessibility is key in the membership program run by Casey Brewing and Blending, out of Glenwood Springs, Colorado.
"We are still far away from any big metro area – we're three hours away from Denver. We know people can't always get up here if they wanted to," explains owner Troy Casey. "We know people can't be up here all the time but we want to give them access to our product. For us [the membership program] was wanting to connect to those core customers and making sure they have access to the beer."
These days, members of Casey Brewing and Blending's program enjoy the convenience of buying their beer online. Members receive a bottle of an exclusive members-only Saison aged on fruit each year, aptly named Supreme Clientele, but also have access to a private online store, where they can purchase any of the other blends produced by Casey. Once the beer is purchased, the brewery will store the bottles for up to three months. 
And despite the varying degrees of loyalty programs that are popping up around the country, there is an evident similarity: They are working, and both breweries and participants are grateful for it.
"We wouldn't be where we are today without our members, so we are thankful for them," says Casey, adding that reviews from members have been positive. "We've had great feedback on the program and what people get from it."
"We feel like we are able to connect with a lot more customers this way and thank them for their business," echoes Kennedy.
In some instances, including breweries like LA's Cellador Ales, Seattle's Floodland Brewing, and the Chicagoland's Transient Artisan Ales, early membership and CSA programs helped to get those breweries off the ground from the get-go.
Founder Chris Betts first opened Transient Artisan Ales as a small gypsy brewery without a taproom, only pouring beer at festivals and selling their beer to draft accounts around Chicago. It was through their CSA / Membership program that they were able to launch their barrel-aging operations. " We didn't have any money to start with, so each batch of barrel-aged beer we made, would pay for the next one," said Betts. "Filling barrels is much more delayed, where we were spending a lot of money to fill them. We didn't expect to see a return for 6-12 months, if ever (in the case we had to dump barrels). At that time without the membership, we wouldn't have had the funds to get much into barrels."
And back at the Heron Hunting Club, Lincecum's attitude toward the future of craft beer experiences, that are as spectacular as his, gives us a hopeful glimpse of what we can expect to see in the years ahead.
"If I've learned something good and fun I want to share it," Lincecum says of his annual event. "I would love to see these ideas push forward. I like to share – it's part of what brings me great joy, and that's what is great about the industry."
And as Heron Hunting Club guests exit with arms full of exclusive bottles, and stomachs stuffed with delectable bites and rare beer, we can't help but feel joy as well. Because you see, we really are a part of something special.
Want to take part yourself? Take a look at a handful of our favorite brewery loyalty programs you can check out in your area.
Notable Brewery Loyalty Programs
Two Brothers Brewing (Chicago & Scottsdale) | Cellar Club
Membership Perks:
First opportunity to purchase Special Projects Division beers including future beers that were purchased at Two Brothers' special Nail Pulling Party.
10% off dine-in bill Sun-Thurs (all five locations).
15% off dine-in bill on beer pick up day (Sun.-Thurs.) with free corkage (all five locations).
10% off beer, coffee-to-go and Two Brothers merchandise.
Discounts on tickets throughout the year to select Two Brothers events.
Special Beer Examples (Annually): "Two Brothers Cellar Club Members receive eight total beers (four pairs of 750 mls) throughout the year. These beers are brewed specifically for Members and are not sold to the public. The first beer was a Maple Whiskey Stout and the second is a Snakebite Ale," says Todd Rudolf, Two Brothers.
Joining: "We will be opening membership again next fall," noted Rudolf. "We currently have a wait list, but we plan to expand the membership so more members can join in year two. People who are interested in being put on the waiting list can email their name and contact information to [email protected]"
More Information can be found here.
The Bruery (Placentia & Washington D.C.) | Preservation Society, Reserve Society, Hoarders Society
Membership Perks:
Membership perks range and are dependent on program level, with Preservation Society being the lowest tier, the Reserve Society being the middle tier and the Hoarders Society being the top tier.
15% discount off beer.
Access to The Bruery merchandise.
Invites to special events, including members-only tastings in The Bruery's tasting rooms.
Option to purchase exclusive beers (limited to members only) throughout the year.
Access to members-only bottles of beer (included in membership).
Access to dedicated fulfillment centers, which store beers that members order through the program. Two fulfillment centers exist: One in California and one in Washington D.C.
Special Beer Examples: This year, examples of bottles given, not purchased, to members of the societies include Train to Beersel, Girl Grey, Black Tuesday – Red Wine Barrel-Aged, PB & Jelly Thursday, Orchard Project: Plumcot, Mounds of Coconuts, Black & Blue BBLs, Sundae Sunday and On Tuesdays, We Brunch.
Joining: Existing members have the option to renew, with some of those members receiving an exclusive invite to the Hoarders Society or Reserve Society. The gateway program, the Preservation Society, is open to the public and accepts new members as long as space is remaining. More information on joining the Preservation Society can be found here.
More information can be found here.
Cleophus Quealy Beer Company (San Leandro) | The Menagerie of Distinguished Drinkers
Membership Perks:
10% discount on all sales in the tasting room.
Merchandise, including pin, t-shirt and glasses with growler.
Access to invite-only events at the brewery.
First-to-know information regarding beer events, releases and misc. breaking news.
Special Beer Examples: Not provided
Joining: Fans of Cleophus Quealy Beer Company can join on their website.
More information can be found here.
Fremont Brewing (Seattle) | The Heron Hunting Club
Membership Perks:
Invitation to the Heron Hunting Club, a first-class and intimate event hosted by Fremont Brewing.
Access to a members-only bottle of beer given to Heron Hunting Club members in attendance

at the 

event.
Access to merchandise given to Heron Hunting Club members in attendance at the event.
Special Beer: Examples of beer given to Heron Hunting Club members over the past year include The Gauntlet, The Hidden Truth and The Ancient One.
Joining: Members of the Heron Hunting Club join through an initiation of sorts, the details of which is a secret to the members of the Heron Hunting Club. Information on the 'initiation', which is sponsored by Fremont Brewing, can be found by going to the brewery and searching for posters and sources, and also by emailing the address below.
More information can be found by emailing [email protected]
Casey Brewing & Blending
Membership Perks:
750ml Farmhouse Fruit Blend Bottle called Supreme Clientele

Access to a private online store where members can purchase most other blends which can be held for 90 days.
Special Beer Examples: 2017 Saison aged on apricots and then after a month transferred to whole peaches and nectarines, 2018 Funky Blender aged with whole Colorado raspberries, blackberries and sour cherries.
How to Join: Casey Brewing and Blending is not currently accepting new members for 2018. However, they will be opening up 2019 memberships in November.
Stem Ciders
Membership Inclusions:
4 bottle releases available for purchase

Members receive $1 off all bottles throughout the year

Access to special releases and exclusive member-only events.

One year membership, good for 4 releases (quarterly)
Past Cider Examples: Bramtot, Golden Russet,  Dabinett, Medaille D'Or
How to Join: People can sign up by emailing [email protected] It's important to note, Stem cannot ship cider, so it's really limited to the greater Denver/Boulder county areas currently, limit 100 participating members at a time.
Prairie Artisan Ales | Prairie Dawgs Membership
Membership Inclusions:
6-8 Prairie Dawg member only releases per year

16 bottles spread among the 6-8 releases included with membership fee

Opportunity to purchase a custom barrel-aged beer through Single Barrel program

Option to purchase any unclaimed bottles of Prairie Dawg releases

Option to purchase full allotment of publicly available brewery only releases

Option to purchase a select number of distributed barrel aged releases

Access to special member-only events throughout the year

Right to renew membership for 2019-2020, Special Prairie Dawg merchandise.
Special Beer Examples (Last Year)
Double Barrel Noir – Imperial stout aged in rum and bourbon barrels (not a blend)

Booyeah – Imperial stout aged in rum and bourbon barrels with vanilla, cocoa nibs, and coconut (not a blend).

Pecans in Paradise – Rum barrel aged imperial stout with pecans, vanilla, and coconut.

Rye Noir – Imperial stout aged in rye barrels.

Fred's Blend 2 – Apple brandy and bourbon barrel blended imperial stout with chilies, vanilla, coffee, and cocoa nibs.

Dawg Chronicles 1 – Bourbon barrel aged stout with peanut butter and coffee.

Undfadable – Foeder aged sour ale with raspberries. 2 bottles.
Merch: 2 custom Prairie Dawg glasses. 1 original Colin Healey art print, signed and numbered.
Events: Exclusive pre-opening party at Prairie OKC. 3 Barrel Tasting brunches. Year End Finale – release of final 3 beers and artwork. Members are invited to camp at the brewery with food and live entertainment.
Single Barrel Members – Were given the option to purchase barrels of Imperial Stout (rum or bourbon) for $3600 and create their own beer by selecting three adjuncts, their own name, and between three custom labels.
How to Join: Prarie will add 120 extra Prairie Dawg membership spots for 2019-2020. Those spots are granted based on nominations from current members.
Cigar City Brewing | El Catador Club
Membership Inclusions:
7 bottles (750 ml) of barrel-aged beer

A beer gift

This past edition was one (1) 4-pack of a Marshal Zhukov's Imperial Stout variant in cans to each El Catador Club member

2 Bottle Members will receive two club gifts per edition — A never before canned product!

Access to at least one El Catador Exclusive Events per club edition

Tickets may be limited and be offered on a first-come, first-served basis

Increased Tasting Room Benefits

El Catador Club members receive a 20% discount on purchases at the Cigar City Tasting Room or the Oskar Blues Taproom in Boulder, CO

Additional Pick-up Flexibility

Members now have the ability to pick-up or assign trustees to pick-up at the Cigar City Tasting Room in Tampa, FL or the Oskar Blues Taproom in Boulder, CO

Once a pick-up location is chosen, it cannot be altered throughout the course of the club
Past Beer Examples: Barrel-aged Moat Water, Bourbon Barrel-Aged Hunahpu's Imperial Stout, Decoherence, Rum Barrel-aged Caffe Americano
How to Join: While Cigar City is not currently enrolling new members, interested beer enthusiasts can sign-up for their e-blast which will provide notice for when registration begins for the club's 9th Edition: https://cigarcitybrewing.com/contact/join-the-ccb-email-list/
Transient Artisan Ales
Membership Inclusions:
6-8  Bottles per 6 month period.

2-4 exclusive members-only parties per year with complimentary bottle and draft pours

Option to reserve bottles of certain limited release beers *this will 

be done at brewery's discretion*

First right to refuse 2019 membership (renew between Dec 1st and Dec 31st)

First right to buy tickets for special events *this will be done at 

Brewery's discretion*

Ability to have a proxy pick up your allocated or reserved beer for 

you (though they will not get your other benefits)
Beer Examples:
Wake n Cake, Brimley- Bourbon Barrel Aged Barleywine, Oak aged sour beer, Member only sour beer
Cover photo courtesy of Cleophus Quealy Beer Co.
---