No Comments
BREAKING | 2018 Great American Beer Festival Brewery List Announced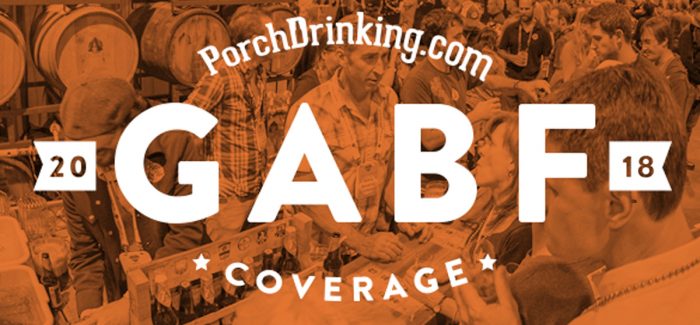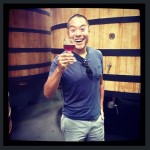 Over 800 Breweries. 4 Sessions. 3 Days. More than 4000 beers. 60,000 attendees. Spanning over 584,000 square feet (a 17% increase). This year's Great American Beer Festival is back and primed for its 37th Anniversary. The field has finally been set, and we now know which breweries will be part of the world's largest beer festival. It is time once again to begin planning your routes. Which breweries are your can't miss? And which are your must tries?
Be sure to check back often as we'll be bringing complete GABF coverage leading up to, during and after the festival.
As we do each year, we will also be breaking down the list breweries to showcase the newcomers who are joining the fest for the first time, as well as those breweries who are notably missing.
Below you can find a list of the current tentative list of breweries pouring on the festival floor at the 2018 Great American Beer Festival from The Brewers Association. Please note, this list is subject to change at any point.
2018 GABF Attending Breweries
| (512) Brewing Co* | Austin | TX |
| --- | --- | --- |
| 10 Barrel Brewing Co | Bend | OR |
| 10 Torr Distilling and Brewing* | Reno | NV |
| 12Degree Brewing* | Boulder | CO |
| 14 Cannons Brewing Company* | Westlake Village | CA |
| 14er Brewing Company* | Denver | CO |
| 1912 Brewing* | Tucson | AZ |
| 21st Amendment Brewery Cafe* | San Francisco | CA |
| 23rd Street Brewery* | Lawrence | KS |
| 2SP Brewing Company* | Aston | PA |
| 3 Iron Brewing Company* | Colton | CA |
| 3 Nations Brewing* | Farmers Branch | TX |
| 300 Suns Brewing Company* | Longmont | CO |
| 350 Brewing Co* | Tinley Park | IL |
| 4 Noses Brewing Company* | Broomfield | CO |
| 4204 Main Street Brewing Co* | Belleville | IL |
| 54-40 Brewing Company* | Washougal | WA |
| 8th Wonder Brewery* | Houston | TX |
| 903 Brewers* | Sherman | TX |
| Abita Brewing Co* | Abita Springs | LA |
| Abnormal Beer Company* | San Diego | CA |
| Accomplice Beer Company* | Cheyenne | WY |
| Against the Grain Brewery* | Louisville | KY |
| Alaro Craft Brewery* | Sacramento | CA |
| Alaskan Brewing Co.* | Juneau | AK |
| AleSmith Brewing Co* | San Diego | CA |
| Allagash Brewing Co* | Portland | ME |
| Alltech's Lexington Brewing* | Lexington | KY |
| Almanac Beer Company* | Alameda | CA |
| Alosta Brewing Co* | Covina | CA |
| Alpine Beer Company* | San Diego | CA |
| Alpine Dog Brewing Co* | Denver | CO |
| Alter Brewing Company* | Downers Grove | IL |
| Alternation Brewing Company* | Denver | CO |
| Altstadt Brewery* | Fredericksburg | TX |
| American Harvest Brewpub At Schoolcraft College* | Livonia | MI |
| American Icon Brewery* | Vero Beach | FL |
| Ancestry Brewery* | Tualatin | OR |
| Angry Fish Brewing Company* | Lexington | SC |
| Angry James Brewing Co* | Silverthorne | CO |
| Armadillo Ale Works* | Denton | TX |
| Arrowhead Ales Brewing Company* | New Lenox | IL |
| Arrowood Farms* | Accord | NY |
| Artifex Brewing Company* | San Clemente | CA |
| Arts District Brewing Company* | Los Angeles | CA |
| Aspen Brewing Company* | Aspen | CO |
| Asylum Brewing* | Anaheim | CA |
| Atlas Brew Works* | Washington | DC |
| Atrevida Beer Company* | Colorado Springs | CO |
| Atwater Brewing Co* | Detroit | MI |
| Auburn Alehouse* | Auburn | CA |
| Augustino Brewing* | Wichita | KS |
| Austin Beer Garden Brewing Co, The* | Austin | TX |
| Austin Beerworks* | Austin | TX |
| Avery Brewing Co | Boulder | CO |
| Backstep Brewing Company* | Crawfordsville | IN |
| Backyard Brewery* | Manchester | NH |
| Baere Brewing Company* | Denver | CO |
| Bagby Beer Company* | Oceanside | CA |
| BAKFISH Brewing Company* | Pearland | TX |
| Bale Breaker Brewing Company* | Yakima | WA |
| Ballast Point Brewing Company | San Diego | CA |
| Ballast Point Brewing Company - Little Italy | San Diego | CA |
| Band Of Bohemia* | Chicago | IL |
| Banded Oak Brewing Company* | Denver | CO |
| Bankhead Brewing Company* | Rowlett | TX |
| Barebottle Brewing Company* | San Francisco | CA |
| Barley Browns Brewpub* | Baker City | OR |
| Barnaby Brewing Company* | Douglas | AK |
| Barnett and Son Brewing Company* | Parker | CO |
| Barrage Brewing Co* | Merrick | NY |
| Barrel Theory Beer Company* | Saint Paul | MN |
| Bathtub Row Brewing Co-op* | Los Alamos | NM |
| Bayou Teche Brewing* | Arnaudville | LA |
| Beachwood BBQ & Brewing* | Long Beach | CA |
| Beachwood Blendery* | Long Beach | CA |
| Bear Republic Brewing Co* | Cloverdale | CA |
| Bearded Owl Brewing* | Peoria | IL |
| Beer Army* | New Bern | NC |
| Begyle Brewing* | Chicago | IL |
| Bell's Brewery, Inc* | Comstock | MI |
| Bend Brewing Co* | Bend | OR |
| Berryessa Brewing Co* | Winters | CA |
| Beyond The Mountain Brewing Company* | Boulder | CO |
| Bhramari Brewing Company* | Asheville | NC |
| Big Alice Brewing Company* | Long Island City | NY |
| Big Beach Brewing Company* | Gulf Shores | AL |
| Big Dog's Brewing Co* | Las Vegas | NV |
| Big River Brewery, LLC* | Edinburg | TX |
| Big Storm Brewing Co.* | Clearwater | FL |
| Big Stump Brewing Company* | Sacramento | CA |
| Big Timber Brewing* | Elkins | WV |
| Bismarck Brewing* | Bismarck | ND |
| Bitter Brothers Brewing Co.* | San Diego | CA |
| BJs Restaurant & Brewery - Chandler* | Chandler | AZ |
| Black Bottle Brewery* | Fort Collins | CO |
| Black Market Brewing Co* | Temecula | CA |
| Black Shirt Brewing Co* | Denver | CO |
| Black Sky Brewery* | Denver | CO |
| Black Star Co-op* | Austin | TX |
| Blackstone Brewing Co* | Nashville | TN |
| Blind Tiger Brewery & Restaurant* | Topeka | KS |
| Blue Corn Cafe* | Santa Fe | NM |
| Blue Owl Brewing* | Austin | TX |
| Blue Spruce Brewing* | Castle Rock | CO |
| Boggy Draw Brewery* | Sheridan | CO |
| Boise Brewing* | Boise | ID |
| Bold Missy Brewery* | Charlotte | NC |
| Bolton Landing Brewing Co.* | Bolton Landing | NY |
| Boneyard Beer Co* | Bend | OR |
| Bootstrap Brewing Co* | Niwot | CO |
| Border X Brewing* | San Diego | CA |
| Bosque Brewing Co - Bosque North* | Bernalillo | NM |
| Bosque Brewing Co* | Albuquerque | NM |
| Boston Beer Co* | Boston | MA |
| Bottle Logic Brewing* | Anaheim | CA |
| Boulder Beer Co / Squared Pizza and Beer* | Boulder | CO |
| Boulder Beer Co* | Boulder | CO |
| Boundary Bay Brewery & Bistro* | Bellingham | WA |
| Boxing Bear Brewing Company* | Albuquerque | NM |
| Braindead Brewing* | Dallas | TX |
| Brasserie Saint James - The Saint Barrelhouse* | Reno | NV |
| Brasserie Saint James* | Reno | NV |
| Breakside Brewery & Taproom* | Milwaukie | OR |
| Breakside Brewery* | Portland | OR |
| Breakwater Brewing Co* | Oceanside | CA |
| Brew Kettle - Production Works* | Strongsville | OH |
| Brew On Broadway (The BoB), The* | Englewood | CO |
| BrewDog Brewing Company, LLC* | Columbus | OH |
| Brewery At Simmzys Burbank* | Burbank | CA |
| Brewery Rickoli* | Wheat Ridge | CO |
| Brewing Projekt, The* | Eau Claire | WI |
| Brewtorium, The* | Austin | TX |
| BrickStone Brewery Brewpub* | Bourbonnais | IL |
| BrickStone Brewery* | Bourbonnais | IL |
| Brickway Brewery and Distillery* | Omaha | NE |
| Bridger Brewing Company* | Bozeman | MT |
| Brieux Carre Brewing Company* | New Orleans | LA |
| Bright Ideas Brewing* | North Adams | MA |
| Brink Brewing Company* | Cincinnati | OH |
| Bristol Brewing Co* | Colorado Springs | CO |
| Broken Compass Brewing* | Breckenridge | CO |
| Broken Plow Brewery* | Greeley | CO |
| Brooklyn Brewery* | Brooklyn | NY |
| Brouwerij West* | San Pedro | CA |
| Bruery Terreux* | Anaheim | CA |
| Bruery, The* | Placentia | CA |
| Brues Alehouse Brewing Company* | Pueblo | CO |
| Bruz Beers* | Denver | CO |
| Buffalo Bayou Brewing Co* | Houston | TX |
| Bull & Bush Brewery* | Denver | CO |
| Bull Island Brewing Company* | Hampton | VA |
| Burly Brewing Company, LLC* | Castle Rock | CO |
| Cabarrus Brewing Company* | Concord | NC |
| Caboose Brewing Co.* | Vienna | VA |
| Calicraft Brewing Co* | Walnut Creek | CA |
| Calusa Brewing Company* | Sarasota | FL |
| Camino Brewing Co LLC* | San Jose | CA |
| Cannonball Creek Brewing Co* | Golden | CO |
| Canteen Brewhouse* | Albuquerque | NM |
| Canyon Creek Brewing* | Billings | MT |
| Canyon Lakes Golf Course & Brewery* | San Ramon | CA |
| Cape May Brewing Company* | Cape May | NJ |
| Captain Lawrence Brewing Co* | Elmsford | NY |
| Carolina Brewery - Chapel Hill* | Pittsboro | NC |
| Carters Brewing* | Billings | MT |
| Castle Island Brewing Co.* | Norwood | MA |
| Central Coast Brewing Co - Monterey St.* | San Luis Obispo | CA |
| Central Waters Brewing Co* | Amherst | WI |
| Cerveceria Colorado* | Denver | CO |
| Chain Reaction Brewing Company* | Denver | CO |
| Channel Brewing Co.* | Stockton | CA |
| Chapman Crafted Beer* | Orange | CA |
| Chapman's Brewing Company* | Angola | IN |
| Chicago Brewing Co - NV* | Las Vegas | NV |
| Christian Moerlein Brewing Co* | Cincinnati | OH |
| Chuckanut Brewery - North Nut* | Bellingham | WA |
| Chula Vista Brewery* | Chula Vista | CA |
| Church Street Brewing Company* | Itasca | IL |
| Cigar City Brewing Co* | Tampa | FL |
| Circle Brewing Company* | Austin | TX |
| City Star Brewing* | Berthoud | CO |
| Claremont Craft Ales* | Claremont | CA |
| CO-Brew* | Denver | CO |
| Collective Brewing Project, The* | Roanoke | TX |
| College Street Brewhouse and Pub* | Lake Havasu City | AZ |
| Collision Bend Brewing Co* | Cleveland | OH |
| Colorado Boy Pizzeria* | Montrose | CO |
| Colorado Plus* | Wheat Ridge | CO |
| Columbus Brewing Co* | Columbus | OH |
| Common Space Brewery* | Hawthorne | CA |
| Commonhouse Aleworks* | North Charleston | SC |
| Commonwealth Brewing Co.* | Virginia Beach | VA |
| Community Beer Co* | Dallas | TX |
| Concord Craft Brewery* | Concord | NH |
| COOP Ale Works* | Oklahoma City | OK |
| CooperSmiths Pub and Brewing* | Fort Collins | CO |
| Copper Kettle Brewing Company* | Denver | CO |
| Coppertail Brewing* | Tampa | FL |
| Coronado Brewing Co* | Coronado | CA |
| Crabtree Brewing* | Greeley | CO |
| Crazy Mountain Brewing Co* | Denver | CO |
| Crooked Lane Brewing Co* | Auburn | CA |
| Crooked Stave Artisan Beer Project* | Denver | CO |
| Crooked Thumb Brewery* | Safety Harbor | FL |
| Crow Hop Brewing Co. Ltd.* | Loveland | CO |
| Cruz Blanca Brewery* | Chicago | IL |
| Culmination Brewing Co* | Portland | OR |
| Danny Boy Beer Works* | Carmel | IN |
| Danville Brewing Company* | Danville | CA |
| Daredevil Brewing Company* | Indianapolis | IN |
| Dark City Brewing Company* | Asbury Park | NJ |
| Dayton Beer Co Production Brewery & Bierhall* | Dayton | OH |
| Dead Hippie Brewing* | Littleton | CO |
| Declaration Brewing Company* | Denver | CO |
| Deep Ellum Brewing Co* | Dallas | TX |
| Deep River Brewing Company* | Wendell | NC |
| Denton County Brewing Company* | Denton | TX |
| Denver Beer Co* | Denver | CO |
| Deschutes Brewery & Public House* | Bend | OR |
| Deschutes Brewery & Public House* | Portland | OR |
| Deschutes Brewery* | Bend | OR |
| DESTIHL - Normal* | Normal | IL |
| DESTIHL Brewery* | Normal | IL |
| Devil Wind Brewing LLC* | Xenia | OH |
| Diamond Bear Brewing Co* | North Little Rock | AR |
| Diebolt Brewing* | Denver | CO |
| Dillon Dam Brewery* | Dillon | CO |
| Dionysus Brewing Co.* | Bakersfield | CA |
| Dissent Craft Brewing Company, LLC* | Saint Petersburg | FL |
| Dive Bar Brewing Company* | Greenwood Village | CO |
| Divine Barrel Brewing* | Charlotte | NC |
| Dogfish Head Craft Brewery* | Milton | DE |
| Dos Luces Brewery* | Denver | CO |
| Dostal Alley Brewing Co* | Central City | CO |
| Double Shift Brewing* | Kansas City | MO |
| Downhill Brewing* | Parker | CO |
| Drake's Brewing Co* | San Leandro | CA |
| Dry Dock Brewing Co- South Dock* | Aurora | CO |
| Durango Brewing Co* | Durango | CO |
| Dust Bowl Brewing Co* | Turlock | CA |
| Eagle Creek Brewing Company* | Statesboro | GA |
| Eastern Market Brewing Company* | Detroit | MI |
| Ecliptic Brewing* | Portland | OR |
| Eddyline Brewing LLC* | Buena Vista | CO |
| Eel River Brewing Co* | Fortuna | CA |
| El Rancho Brewing* | Evergreen | CO |
| Elk Avenue Brewing Company* | Crested Butte | CO |
| Elliott Bay Brewhouse & Pub - Burien* | Burien | WA |
| Empirical Brewery* | Chicago | IL |
| Epic Brewing Co., LLC* | Salt Lake City | UT |
| Epidemic Ales* | Concord | CA |
| Equinox Brewing* | Fort Collins | CO |
| Ever Grain Brewing Co* | Lemoyne | PA |
| Evil Genius Beer Co* | Philadelphia | PA |
| Excel Brewing Co* | Breese | IL |
| Faction Brewing Co* | Alameda | CA |
| Factotum Brewhouse* | Denver | CO |
| Family Business Beer Company* | Dripping Springs | TX |
| Fat Bottom Brewing* | Nashville | TN |
| Fat Head's Brewery* | Middleburg Heights | OH |
| FATE Brewing Company* | Boulder | CO |
| Fernson Brewing Company* | Sioux Falls | SD |
| Fiction Beer Company* | Denver | CO |
| Fifty West Brewing Co* | Cincinnati | OH |
| FiftyFifty Brewing Producion Facility* | Truckee | CA |
| Figueroa Mountain Brewing* | Buellton | CA |
| Finch Beer Company* | Chicago | IL |
| Firestone Walker Brewing Co* | Paso Robles | CA |
| Fish Brewing Co* | Olympia | WA |
| Flathead Lake Brewing Co * | Bigfork | MT |
| Flix Brewhouse - Carmel* | Carmel | IN |
| Flix Brewhouse - Madison* | Madison | WI |
| Florida Avenue Brewing Co* | Tampa | FL |
| Florida Brewery, The | Auburndale | FL |
| Florida Keys Brewing Co.* | Islamorada | FL |
| Flossmoor Station Brewing Co* | Flossmoor | IL |
| Foothills Brewing Co* | Winston Salem | NC |
| Forager Brewing Company* | Rochester | MN |
| Forbidden Root Restaurant & Brewery* | Chicago | IL |
| Fort Brewery and Pizza* | Fort Worth | TX |
| Fort George Brewery* | Astoria | OR |
| Four Sons Brewing Production* | Huntington Beach | CA |
| Four Sons Brewing* | Huntington Beach | CA |
| Freetail Brewing Co* | San Antonio | TX |
| Fremont Brewing Co* | Seattle | WA |
| Fretboard Brewing Company* | Blue Ash | OH |
| Friendship Brewing Company* | Wentzville | MO |
| Front Range Brewing Co.* | Lafayette | CO |
| Front Street Brewery - IA* | Davenport | IA |
| Full Circle Brewing Co* | Fresno | CA |
| Funkwerks* | Fort Collins | CO |
| Funky Buddha Brewery | Oakland Park | FL |
| Garr's Beer Co.* | Franklin | TN |
| Geist Beerworks* | Redmond | OR |
| Gella's Diner & Liquid Bread Brewing Co* | Hays | KS |
| Gemini Beer Company | Westminster | CO |
| Ghostfish Brewing Company* | Seattle | WA |
| Gigantic Brewing Co* | Portland | OR |
| Gilman Brewing Company* | Daly City | CA |
| Glenwood Canyon Brewing Co* | Glenwood Springs | CO |
| Golden City Brewery* | Golden | CO |
| Good City Brewing Company* | Milwaukee | WI |
| Good River Beer Company | Golden | CO |
| GoodLife Brewing Company* | Bend | OR |
| Gordon Biersch Brewery Restaurant - Broomfield* | Broomfield | CO |
| Grains of Wrath Brewing* | Camas | WA |
| Grand Armory Brewing Co* | Grand Haven | MI |
| Grand Canyon Brewing Company* | Williams | AZ |
| Grand Teton Brewing Co* | Victor | ID |
| Gravely Brewing Co.* | Louisville | KY |
| Gravity Brewing* | Louisville | CO |
| Gravity BrewWorks* | Big Flat | AR |
| Great American Restaurants, Sweetwater Tavern* | Centreville | VA |
| Great Basin Brewing Co - Reno* | Reno | NV |
| Great Central Brewing Company* | Chicago | IL |
| Great Divide Brewing Co* | Denver | CO |
| Great Flood Brewing* | Louisville | KY |
| Great Frontier Brewing Company* | Lakewood | CO |
| Great Lakes Brewing Co* | Cleveland | OH |
| Great Notion Brewing* | Portland | OR |
| Great South Bay Brewery* | Bay Shore | NY |
| Green Flash Brewing Co* | San Diego | CA |
| Green Man Brewing Co* | Asheville | NC |
| Green Mountain Beer Company* | Golden | CO |
| Greenstar Brewing At Uncommon Ground* | Chicago | IL |
| Grillin & Chillin Alehouse* | Hollister | CA |
| Grimm Brothers Brewhouse, LLC* | Loveland | CO |
| Grist Brewing Company* | Highlands Ranch | CO |
| Grossen Bart Brewery* | Longmont | CO |
| Ground Breaker Brewing* | Portland | OR |
| Groundswell Brewing Co* | Santee | CA |
| Guanella Pass Brewing Company, LLC* | Georgetown | CO |
| Guinness Open Gate Brewery and Barrel House | Halethorpe | MD |
| Gun Hill Brewing Co* | Bronx | NY |
| Gunbarrel Brewing Company* | Boulder | CO |
| HailStorm Brewing Company* | Tinley Park | IL |
| Hairless Hare Brewery* | Vandalia | OH |
| Halfpenny Brewing Company* | Centennial | CO |
| Happy Basset Brewing Company* | Topeka | KS |
| Haymarket Pub and Brewery* | Chicago | IL |
| Heretic Brewing Company* | Fairfield | CA |
| Hermitage Brewing Company* | San Jose | CA |
| Hi Sign Brewing* | Austin | TX |
| Hi-Wire Brewing South Slope Specialty Brewery* | Asheville | NC |
| Hidden Mother Brewery, The* | Liberty Lake | WA |
| High Alpine Brewing Company* | Gunnison | CO |
| High Water Brewing* | Stockton | CA |
| Highland Park Brewery Chinatown* | Los Angeles | CA |
| HighSide Brewery* | Frisco | CO |
| Highway 79 Brewery* | Hot Springs | SD |
| Hix Farm Brewery* | Cookeville | TN |
| Holidaily Brewing Co* | Golden | CO |
| Hop Butcher For the World* | Darien | IL |
| HopFly Brewing Company* | Rocky Mount | NC |
| Hops & Grain Brewing* | Austin | TX |
| Hopworks Urban Brewery* | Portland | OR |
| Horse & Dragon Brewing Company* | Fort Collins | CO |
| Huss Brewing* | Tempe | AZ |
| Icarus Brewing Company* | Lakewood | NJ |
| IMBIB Custom Brews* | Reno | NV |
| Immersion Brewing* | Bend | OR |
| Indeed Brewing Co* | Minneapolis | MN |
| Independence Brewing* | kyle | TX |
| Independent Brewing Company* | Bel Air | MD |
| Indian Springs Brewing Company* | Neosho | MO |
| Indiana City Brewing* | Indianapolis | IN |
| Infusion Brewing Company* | Omaha | NE |
| Innovation Brew Works* | Pomona | CA |
| Insight Brewing Company* | Minneapolis | MN |
| Intrepid Sojourner Beer Project, The* | Denver | CO |
| Iron Hill Brewery & Restaurant - Wilmington* | Wilmington | DE |
| Iron Springs Pub & Brewery* | Fairfax | CA |
| Ironfire Brewing Company* | Temecula | CA |
| Ironworks Brewery & Pub* | Lakewood | CO |
| Island Brewing Co* | Carpinteria | CA |
| Ivanhoe Park Brewing Company* | Orlando | FL |
| J Wakefield Brewing* | Miami | FL |
| Jack's Abby Brewing* | Framingham | MA |
| JAFB Brewery* | Wooster | Ohio |
| Jagged Mountain Brewery* | Denver | CO |
| Jailbreak Brewing Company* | Laurel | MD |
| Jessup Farm Barrel House* | Fort Collins | CO |
| Joseph James Brewing Co, Inc* | Henderson | NV |
| Joyride Brewing Co* | Edgewater | CO |
| K2 Brothers Brewing* | Rochester | NY |
| Kane Brewing* | Ocean | NJ |
| Karl Strauss Brewing Co* | San Diego | CA |
| Kells Brew Pub* | Portland | OR |
| Kern River Brewing Co* | Kernville | CA |
| Knee Deep Brewing Co.* | Auburn | CA |
| Kokopelli Beer Company* | Highlands Ranch | CO |
| Künstler Brewing* | San Antonio | TX |
| La Cumbre Brewing Co* | Albuquerque | NM |
| Lady Justice Brewing Company* | Mt View | CO |
| Ladyface Ale Companie* | Agoura Hills | CA |
| Lakefront Brewery Inc* | Milwaukee | WI |
| Lamplighter Brewing Co.* | Cambridge | MA |
| Landlocked Ales* | Lakewood | CO |
| Latchkey Brewing Company* | San Diego | CA |
| Latitude 33 Brewing Co* | Vista | CA |
| Latitude 42* | Portage | MI |
| LauderAle* | Fort Lauderdale | FL |
| Launch Pad Brewery* | Aurora | CO |
| Left Coast Brewing* | San Clemente | CA |
| Left Hand Brewing Company* | Longmont | CO |
| Legacy Brewing Company* | Oceanside | CA |
| Libertine Brewing Company* | San Luis Obispo | CA |
| Lickinghole Creek Craft Brewery* | Goochland | VA |
| Lion Brewery Inc, The* | Wilkes Barre | PA |
| Liquid Mechanics Brewing Company* | Lafayette | CO |
| Little Apple Brewing Co* | Manhattan | KS |
| Little Machine* | Denver | CO |
| Live Oak Brewing Co* | Austin | TX |
| Living the Dream Brewing Co.* | Littleton | CO |
| Locavore Beer Works* | Littleton | CO |
| Logsdon Farmhouse Ales* | Hood River | OR |
| Loma Brewing Company* | Los Gatos | CA |
| Lone Pine Brewing Company* | Portland | ME |
| Lone Tree Brewing Co* | Lone Tree | CO |
| Lord Hobo Brewing Co* | Woburn | MA |
| Lost Cabin Beer Co.* | Rapid City | SD |
| Lost Rhino Brewing Co* | Ashburn | VA |
| Lost Winds Brewing Company* | San Clemente | CA |
| Love City Brewing Company* | Philadelphia | PA |
| Loveland Aleworks* | Loveland | CO |
| Lupulin Brewing* | Big Lake | MN |
| M.I.A. Beer Co* | Miami | FL |
| MacLeod Ale Brewing Company, LLC* | Van Nuys | CA |
| Mad Fox Brewing Co* | Falls Church | VA |
| Mad Malts Brewery & Tap Room* | Huntsville | AL |
| MadTree Brewing 2.0* | Cincinnati | OH |
| Magnolia Dogpatch* | San Francisco | CA |
| Main Street Brewery* | Corona | CA |
| Maplewood Brewing Company* | Chicago | IL |
| Marble Brewery - Mav Lab* | Albuquerque | NM |
| Marble Brewery* | Albuquerque | NM |
| Maui Brewing Co - Production* | Kihei | HI |
| Maxline Brewing* | Fort Collins | CO |
| McClellan's Brewing Company* | Fort Collins | CO |
| McMenamins Breweries* | Portland | OR |
| Melvin Brewing* | Alpine | WY |
| Metazoa Brewing Co.* | Indianapolis | IN |
| Middle Brow Beer Company* | Chicago | IL |
| Middleton Brewing (MBTX)* | San Marcos | TX |
| Midnight Pig Beer Co.* | Plainfield | IL |
| Minneapolis Town Hall Brewery* | Minneapolis | MN |
| Mirror Twin Brewing* | Lexington | KY |
| Missouri Beer Company* | O Fallon | MO |
| MobCraft Beer* | Milwaukee | WI |
| Modern Times - The Dankness Dojo* | San Diego | CA |
| Modern Times Beer* | San Diego | CA |
| Modist Brewing Company* | Minneapolis | MN |
| Monday Night Brewing* | Atlanta | GA |
| Moody Tongue Brewing Company* | Chicago | IL |
| Moon River Brewing Co* | Savannah | GA |
| Moontown Brewing* | Whitestown | IN |
| More Brewing Co* | Villa Park | IL |
| Morgan Territory Brewing* | Tracy | CA |
| Mother Earth Brew Co * | Vista | CA |
| Mother Earth Brew Co - Nampa* | Nampa | ID |
| Mountain Cowboy Brewing Company* | Frederick | CO |
| Mountains Walking* | Bozeman | MT |
| Mt Lowe Brewing Company* | Arcadia | CA |
| Municipal Brew Works* | Hamilton | OH |
| Nantahala Brewing Co* | Bryson City | NC |
| Narragansett Brewing Co* | Pawtucket | RI |
| Nashville Brewing Company* | Nashville | TN |
| Nebraska Brewing Co - La Vista* | La Vista | NE |
| Nebraska Brewing Co - Papillion* | Papillion | NE |
| Neshaminy Creek Brewing Co* | Croydon | PA |
| Network Brewery* | Santa Ana | CA |
| New Belgium Brewing Co - Ft. Collins* | Fort Collins | CO |
| New Glarus Brewing Co* | New Glarus | WI |
| New Helvetia Brewing Company* | Sacramento | CA |
| New Holland Brewing Co* | Holland | MI |
| New Planet Beer Co | Boulder | CO |
| New Sarum Brewing* | Salisbury | NC |
| New Terrain Brewing Company* | Golden | CO |
| Night Shift Brewing, Inc* | Everett | MA |
| NightLife Brewing Co* | Miami | FL |
| Ninkasi Brewing Co* | Eugene | OR |
| No Clue Craft Brewery* | Rancho Cucamonga | CA |
| Noble Ale Works* | Anaheim | CA |
| Noble Rey Brewing Company* | Dallas | TX |
| NOBO Brewing Company* | Boynton Beach | FL |
| Noon Whistle Brewing Company* | Lombard | IL |
| North Channel Brewing Co.* | Manistee | MI |
| Northern Row Brewery & Distillery* | Cincinnati | OH |
| Novo Brazil Brewing Company* | Chula Vista | CA |
| Oak Highlands Brewery* | Dallas | TX |
| Oak Park Brewing Company* | Oak Park | IL |
| Oakshire Brewing* | Eugene | OR |
| Oasis Texas Brewing Company* | Austin | TX |
| Odd Side Ales* | Grand Haven | MI |
| Odd13 Brewing Inc* | Lafayette | CO |
| Odell Brewing Co* | Fort Collins | CO |
| Odyssey Beerwerks* | Arvada | CO |
| Off Square Brewing* | Crown Point | IN |
| Offshoot Beer Co.* | Placentia | CA |
| Oggi's Sports Brewhouse Pizza* | San Clemente | CA |
| Ohana Brewing Co* | los angeles | CA |
| Old Town Brewing* | Portland | OR |
| Olde Hickory Brewery - Production* | Hickory | NC |
| Ology Brewing Co* | Tallahassee | FL |
| On Tour Brewing Co.* | Chicago | IL |
| One Eyed Buffalo Brewing Company LLC* | Thermopolis | WY |
| Oozlefinch Craft Brewery, The* | Fort Monroe | VA |
| Ordnance Brewing* | Boardman | OR |
| Orf Brewing* | Austin | TX |
| Orpheus Brewing* | Atlanta | GA |
| Oskar Blues Brewery & Tasty Weasel Tap Room* | Longmont | CO |
| Oswego Brewing Company* | Oswego | IL |
| Our Mutual Friend Brewing* | Denver | CO |
| Pabst Milwaukee Brewery | Milwaukee | WI |
| Packinghouse Brewing Co, The* | Riverside | CA |
| Paducah Beer Werks* | Mayfield | KY |
| Pair O' Dice Brewing Company* | Clearwater | FL |
| Paradigm Shift Brewing* | Massillon | OH |
| Pariah Brewing Company* | San Diego | CA |
| Parkers Hilltop Brewery* | Clarkston | MI |
| Parleaux Beer Lab* | New Orleans | LA |
| Parts & Labor Brewing Company* | Sterling | CO |
| Payette Brewing Co* | Boise | ID |
| Peak To Peak Tap & Brew* | Aurora | CO |
| Pelican Brewing Company - Tillamook* | Tillamook | OR |
| Perfect Plain Brewing Co.* | Pensacola | FL |
| Periodic Brewing LLC* | Longmont | CO |
| Perrin Brewing Company* | Comstock Park | MI |
| Peticolas Brewing Co* | Dallas | TX |
| PFriem Family Brewers* | Hood River | OR |
| Phantom Canyon Brewing Co* | Colorado Springs | CO |
| Pig Minds Brewing Co* | Machesney Park | IL |
| Pikes Peak Brewing* | Monument | CO |
| Piney River Brewing Company* | Bucyrus | MO |
| Pinthouse Pizza North* | Encinitas | CA |
| Pinthouse Pizza South* | Austin | TX |
| Pizza Port - Bressi Ranch* | Carlsbad | CA |
| Pizza Port Carlsbad* | Carlsbad | CA |
| Pizza Port Ocean Beach* | San Diego | CA |
| Platt Park Brewing Co.* | Denver | CO |
| Pollyanna Brewing Company* | Lemont | IL |
| Port Brewing Co / The Lost Abbey* | San Marcos | CA |
| Port City Brewing Co.* | Alexandria | VA |
| Pretoria Fields Collective* | Albany | GA |
| Prost Brewing* | Denver | CO |
| Public Coast Brewing* | Cannon Beach | OR |
| Pumphouse Brewery and Restaurant* | Longmont | CO |
| Pure Project* | San Diego | CA |
| Quarter Celtic Brewpub* | Albuquerque | NM |
| Rahr and Sons Brewing Co* | Fort Worth | TX |
| Railroad Brewing Company* | Avon | OH |
| Rails End Beer Company* | Broomfield | CO |
| RAM Restaurant and Brewery - Lakewood* | Lakewood | WA |
| RAM Restaurant and Brewery - Seattle* | Seattle | WA |
| Rare Barrel, The* | Berkeley | CA |
| Ratio Beerworks* | Denver | CO |
| Real Ale Brewing Co* | Blanco | TX |
| Red Door Brewing Co* | Albuquerque | NM |
| Red Horn Brewing Co.* | Cedar Park | TX |
| Red Truck Beer Company Ltd.* | Fort Collins | CO |
| Redwood Curtain Brewing Co* | Arcata | CA |
| Referend Bier Blendery, The* | Pennington | NJ |
| Reuben's Brews* | Seattle | WA |
| Revelry Brewing Co.* | Charleston | SC |
| Revelry Brewing, The* | Charleston | SC |
| Revision Brewing Company* | Sparks | NV |
| Revolution Brewing - Brewpub* | Chicago | IL |
| Revolution Brewing* | Chicago | IL |
| Revolver Brewing | Granbury | TX |
| Rhinegeist Brewery* | Cincinnati | OH |
| Rick Tanner's Grille & Bar/Cherry Street Brewing Cooperative* | Cumming | GA |
| Rickety Cricket Brewing* | Kingman | AZ |
| Riff Raff Brewing* | Pagosa Springs | CO |
| Right Around The Corner* | Saint Petersburg | FL |
| Right Brain Brewery* | Traverse City | MI |
| Rip Current Brewery* | San Marcos | CA |
| River Dog Brewing Co* | Bluffton | SC |
| Riverwatch Brewery* | Augusta | GA |
| Roadhouse Brewing Company* | Jackson | WY |
| Roak Brewing Co.* | Royal Oak | MI |
| Rock Bottom Brewery - Denver* | Denver | CO |
| Rock Cut Brewing Company* | Estes Park | CO |
| Rocky Mountain Taphouse, LLC* | Greeley | CO |
| Rockyard Brewing Company* | Castle Rock | CO |
| Rogue Ales Brewery* | Newport | OR |
| Rough Draft Brewing* | San Diego | CA |
| RPM Brewery* | Salt Lake City | UT |
| Russian River Brewing Co* | Santa Rosa | CA |
| Rusty Rail Brewing* | Mifflinburg | PA |
| Saint Arnold Brewing Co* | Houston | TX |
| Salt City Brewing * | Hutchinson | KS |
| Sanitas Brewing Co* | Boulder | CO |
| Santa Fe Brewing Co* | Santa Fe | NM |
| SanTan Brewing Co* | Chandler | AZ |
| Saranac Brewery / Matt Brewing Co* | Utica | NY |
| Sasquatch Brewery* | Portland | OR |
| Saugatuck Brewing Co* | Douglas | MI |
| Second Chance Beer Company* | San Diego | CA |
| Second District Brewing Co.* | Philadelphia | PA |
| Second Street Brewery - Rufina* | Santa Fe | NM |
| Second Street Brewery* | Santa Fe | NM |
| Seismic Brewing Co* | Santa Rosa | CA |
| Seven Stills | San Francisco | CA |
| Shades of Pale Brewery* | Park City | UT |
| Shmaltz Brewing Co* | Clifton Park | NY |
| Shoreline Brewery* | Michigan City | IN |
| Short Fuse Brewing Company* | Schiller Park | IL |
| Short's Brewing Co* | Elk Rapids | MI |
| Sick N Twisted Brewing Co* | Hill City | SD |
| Sierra Blanca Brewing Co* | Moriarty | NM |
| Sierra Nevada Brewing Co* | Chico | CA |
| Silver Moon Brewing* | Bend | OR |
| Six Ten Brewing* | Tampa | FL |
| Sixpoint Brewery* | Brooklyn | NY |
| SKA Brewing* | Durango | CO |
| Skull Mechanix Brewing* | Austin | TX |
| SLO Brewing Co - The Rock* | San Luis Obispo | CA |
| SLO Brewing Co* | San Luis Obispo | CA |
| Sly Fox Brewing Co* | Pottstown | PA |
| Smoking Cannon Brewery* | Ramona | CA |
| Snake River Brewing Co* | Jackson | WY |
| Snowbank Brewing* | Fort Collins | CO |
| Snowy Mountain Brewery* | Saratoga | WY |
| Social Kitchen & Brewery* | San Francisco | CA |
| Societe Brewing Company* | San Diego | CA |
| Sockeye Brewing Co* | Boise | ID |
| Solvang Brewing Company - Lompoc* | Lompoc | CA |
| Soulcraft Brewing* | Salida | CO |
| South Park Brewing* | San Diego | CA |
| Southerleigh Brewing* | San Antonio | TX |
| Southern Heights Brewing Co LLC* | Austin | TX |
| Speakeasy Ales and Lagers* | San Francisco | CA |
| Speciation Artisan Ales* | Comstock Park | MI |
| Spice Trade Brewing* | Arvada | CO |
| Spider Bite Brewing Co* | Nesconset | NY |
| Spoetzl Brewery* | Shiner | TX |
| Sprecher Brewing Co / Chameleon Brewing* | Glendale | WI |
| Square Peg Brewerks* | Alamosa | CO |
| Squatters Craft Beer* | Salt Lake City | UT |
| St. Elmo Brewing Company* | Austin | TX |
| Standard Deviant Brewing* | San Francisco | CA |
| Starr Brothers Brewing Co.* | Albuquerque | NM |
| State 48 Brewery* | Surprise | AZ |
| Steady Habit Brewing Company* | Haddam | CT |
| Steamworks Brewing Co* | Durango | CO |
| Steel Bender Brewyard* | Albuquerque | NM |
| Stein Brewing Company* | Boulder | CO |
| Stillmank Brewing Company* | Green Bay | WI |
| Stitch House Brewery* | Wilmington | DE |
| Stone Brewing Co* | Escondido | CA |
| Stone Church Brewing* | Corona | CA |
| Strange Craft Beer Co* | Denver | CO |
| Strange Days Brewing Co* | Kansas City | MO |
| Summit Brewing Co* | Saint Paul | MN |
| Sun King Brewing Co* | Indianapolis | IN |
| Sunriver Brewing* | Sunriver | OR |
| Surly Brewing Company - Brooklyn Center* | Brooklyn Ctr | MN |
| Taft's Brewing Co* | Cincinnati | OH |
| Tailgate Brewery* | Nashville | TN |
| Take 16 Brewing Company* | Sioux Falls | SD |
| Tangled Roots Brewing Company* | Ottawa | IL |
| Taos Mesa Brewing Co* | El Prado | NM |
| Tap Brewery, The* | Bloomington | IN |
| TAPS Fish House and Brewery - Brea* | Brea | CA |
| Tattered Flag Brewery* | Middletown | PA |
| Taxman Brewing Co* | Bargersville | IN |
| Telegraph Brewing Co* | Santa Barbara | CA |
| Telluride Brewing Co* | Telluride | CO |
| Territorial Brewing Company Production Facility* | Springfield | MI |
| Texas Leaguer Brewing Company* | Missouri City | TX |
| The Post Brewing Co* | Lafayette | CO |
| The Tank Brewing Company* | Miami | FL |
| Third Street Aleworks* | Santa Rosa | CA |
| Thirsty Monk Pub Brewery* | Denver | CO |
| Thorn Brewing Co* | San Diego | CA |
| Three Floyds Brewing Co* | Munster | IN |
| Three Mile Brewing Co* | Davis | CA |
| Three Notch'd Brewing Company* | Charlottesville | VA |
| Three Weavers Brewing Company* | Inglewood | CA |
| Tighthead Brewing Co* | Mundelein | IL |
| Tivoli Brewing Company* | Denver | CO |
| Tommyknocker Brewery & Pub* | Idaho Springs | CO |
| Topa Topa Brewing Co* | Santa Barbara | CA |
| Torched Hop Brewing Company* | Atlanta | GA |
| Track 7 Brewing Co - Curtis Park* | Sacramento | CA |
| Transplants Brewing Company* | Palmdale | CA |
| Triple Rock Brewery and Alehouse* | Berkeley | CA |
| Triton Brewing Company* | Indianapolis | IN |
| Troegs Brewing Co* | Hershey | PA |
| Tumbleroot Brewery And Distillery* | Santa Fe | NM |
| Turning Point Beer, LLC* | Bedford | TX |
| Twin Peaks Brewery* | Irving | TX |
| Twisted Pine Brewing Co* | Boulder | CO |
| Two Roads Brewing Co* | Stratford | CT |
| Two Roots Brewing Company* | San Diego | CA |
| Two22 Brew* | Aurora | CO |
| Uinta Brewing Co* | Salt Lake City | UT |
| Ukiah Brewing Co* | Ukiah | CA |
| Uncommon Brewers* | Santa Cruz | CA |
| Une Annee Brewery* | Niles | IL |
| Union Craft Brewing* | Baltimore | MD |
| Unsung Brewing Company* | Tustin | CA |
| Upland Brewing Co* | Bloomington | IN |
| Upslope Brewing Company - Flatiron Park* | Boulder | CO |
| Uturn BBQ* | Lafayette | CO |
| Vail Brewing Company* | Vail | CO |
| Verboten Brewing* | Loveland | CO |
| Vernal Brewing Company* | Vernal | UT |
| Very Nice Brewing Co* | Nederland | CO |
| Veteran Brothers Brewing Company* | Johnstown | CO |
| Vine Street Pub & Brewery* | Denver | CO |
| Vision Quest Brewing Company* | Boulder | CO |
| Vista Brewing* | Driftwood | TX |
| Von Ebert Brewing* | Portland | OR |
| Von Trapp Brewing* | Stowe | VT |
| Wasatch Brewery* | Salt Lake City | UT |
| Wayfinder Beer* | Portland | OR |
| Weasel Boy Brewing Co LLC* | Zanesville | OH |
| WeldWerks Brewing Co.* | Greeley | CO |
| Werk Force Brewing Co* | Plainfield | IL |
| West Flanders Brewing Co* | Boulder | CO |
| Westbound & Down Brewing Company* | Idaho Springs | CO |
| WestFax Brewing Co.* | Lakewood | CO |
| White Bluffs Brewing* | Richland | WA |
| Whitestone Brewery* | Cedar Park | TX |
| Wibby Brewing* | Longmont | CO |
| Wicked Weed Brewing | Arden | NC |
| Wicked Weed Brewing | Candler | NC |
| Wild Barrel Brewing Company* | San Marcos | CA |
| Wild Leap Brewing Company* | LaGrange | GA |
| Wild Side Brewing Company* | Grand Rapids | OH |
| Wild Woods Brewery* | Boulder | CO |
| Wildlife Brewing* | Victor | ID |
| Willoughby Brewing Co* | Willoughby | OH |
| Wiseacre Brewing Co* | Memphis | TN |
| Wit's End Brewing Co* | Denver | CO |
| Wolf's Ridge Brewing* | Columbus | OH |
| Wooden Cask Brewing Company* | Newport | KY |
| Working Class Brewery* | Cleveland | OH |
| Wormtown Brewery* | Worcester | MA |
| Worthy Brewing Company* | Bend | OR |
| Wren House Brewing Company* | Phoenix | AZ |
| Wynkoop Brewing Co* | Denver | CO |
| Yachats Brewing* | Yachats | OR |
| Yakima Craft Brewing Co* | Yakima | WA |
| Yampa Valley Brewing Company* | Hayden | CO |
| Yards Brewing Co* | Philadelphia | PA |
| Zaftig Brewing Co.* | Columbus | OH |
| Zion Canyon Brewing Co* | Dammeron Valley | UT |
| ZwanzigZ Brewing* | Columbus | IN |
---