No Comments
The OGs of Craft Beer | Victory Brewing Company – Prima Pils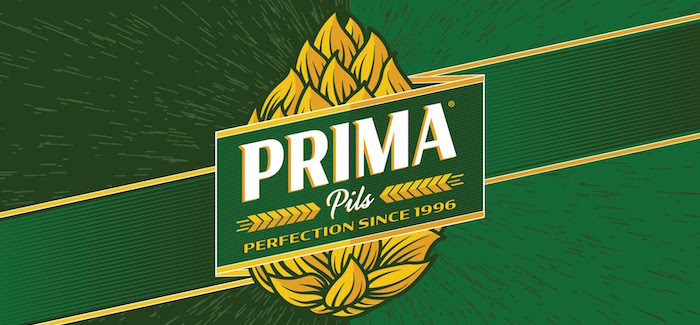 Germans don't throw the word "prima" around lightly. It's used to describe only the things that they believe to be truly outstanding. Often, this word is exclaimed in joy as someone enjoys a truly world class meal, beverage or experience. Believe me when I tell you that Victory Brewing Company's Prima Pils is worthy of the name and, at 22 years old, it is the definition of a craft beer OG.

Brewed with pilsner malt and boatloads of noble hops (Hallertau, Tettnang, Saaz and Spalt), Prima Pils was unlike any other Lager on the market when it hit the Philadelphia beer scene in 1996. The recipe for this German-style pilsner was inspired by the beers that Victory founders Bill Covaleski and Ron Barchet brewed and drank while training in Germany.
ABV: 5.3%
https://www.instagram.com/p/BmhS4baB2Vf/?taken-by=billcovaleski
Prima Pils' aroma is dominated by earthy and herbal hop aromas and malty notes. A sip is marked by hop bitterness from beginning to end, but it's the beautiful and subtly complex malt flavors lurking beneath that balance this beer and make it truly remarkable. In a beer like this, there aren't many places for off-flavors to hide, but clean, careful fermentation and lagering assures that there are none. Prima finishes crisp and dry, which makes you want to dive right back in for another refreshing sip.
Among beer drinkers in Victory's home state of Pennsylvania, Prima has long been a favorite. Ed Grohl, co-host of PA-based beer podcast It's Friday Somewhere, is known to enjoy one from time to time, and he had some lovely things to say about it:
"Victory's Prima Pils is an exceptional, if not perfect beer. It can be enjoyed year-round anytime, anyplace. Not only does it stay true to its German pilsner roots, but it adds just enough hop character to give it a personality all its own. Balanced, clean, beautiful."
https://www.instagram.com/p/BdWQ_J7nubd/?taken-by=victorybeer
Master Cicerone and trade brewer Brian Reed is another Pennsylvanian with a deep love for Prima Pils. So much, in fact, that he took time out of his family vacation to provide these loving words about one of his "desert island" beers:
"In the early 2000s, Prima was the first really aggressively-hopped Pils I ever tasted and I remember being blown away by it. It taught me that 'hoppy' could mean a lot of things—not just the citrus and pine resin characters I'd come to expect from American hops. All of a sudden, descriptors like fresh-picked wild flowers and oily, perfumey herbs seemed more exciting. Along with Pilsner Urquell, I'd credit Prima Pils with sparking my intense love affair with pilsner. My fridge is never without those two beers."
It is safe to say that the now-burgeoning Pennsylvania craft beer scene would not be what it is today without the influence of Victory Brewing Company, and modern classics like Prima Pils have a lot to do with that. It takes a lot of skill to master Old World style like pilsner. But by being able to keep true to the style while making it something all their own, the brewers at Victory have done something downright artistic. Prima's longevity is evidence enough for its quality.
It's almost the weekend, so you better crack one or ten of these open next to the grill. It'll have you shouting, "Prima!"
We at PorchDrinking.com thoroughly enjoy covering craft beer trends and showcasing the newest and beers. But, before terms like Brut, Milkshake, New England and even BBA entered the brewing-industry lexicon, beer fans were thrilled to taste Ambers, Pale Ales and some mysterious beer that may or may not have arrived from India. So, for one month, we are going to take time to remember some of those OGs of Craft Beer — the brews that made it all possible. While we can't cover all the OGs of Craft Beer, we want to take this time in August to pay homage to several of them. If your favorite "classic" isn't on the list; don't fret. Let us know what you loved back in the day (or still do), and bring attention in the comments section below or via our social media channels.
Featured image courtesy of Victory Brewing Company
---