No Comments
Paws & Pours | The Story of Empirical Brewery's Feline Employees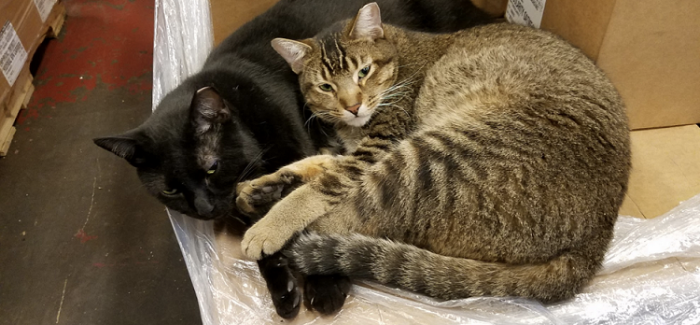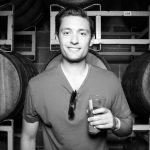 Located in the heart of Ravenswood's Malt Row, Empirical Brewery has drawn a significant following thanks its scientific approach to brewing and great sour beers. Oh, and the cats are a huge draw too. You won't find them roaming around the taproom or on much of their branding, but there's no doubt that their three Ghostbuster-themed cats, Venkman, Egon and Raymond have had a significant impact on the staff at Empirical and on their business as a whole. On a given Saturday brewery tour, it's common for patrons to be more interested in finding the cats hidden amongst pallets or perched in their cat castle than getting a close look at Empirical impressive experimental brewing system. We asked Head Brewer and COO Jacob Huston about his feline employees and how they've become a vital part of the brewery's family – and business.
The story starts back in 2015. If you live in Chicago, you're probably well aware that our city has a rodent problem. That same problem is amplified in a brewery where malted barley – perfect rat food – is prevalent. So, Empirical's Head Brewer Jacob Huston adopted four cats to take care of their pest problem. "It took about a month for them to warm up to the space and a while longer to warm up to living with humans," said Huston.
In homage to their geeky upbringings, Huston and team decided to name the cats after Ghostbuster characters, which pairs well with their fermenters which are named after Star Wars planets. Each cat has their unique name that pairs well with their unique personality.
Venkman, who has his own Twitter handle, is the star of the group. Huston notes that he's taken up a leadership role and tends to be the most active and friendly on tours. Along with being a big tour draw, Venkman also acts as the primary hunter and feline QA inspector: "He MUST inspect everything that we do and receive, even if we just move one pallet from A to B." Unfortunately, Venkman has taken his traditional summer holiday when I visited on a past Saturday. The likely spot? A neighbor's backyard. And while the crew doesn't know the exact whereabouts of Venkman as of yet, they're confident he'll saunter in the next few weeks ready for some extra food and love.
https://www.instagram.com/p/Bl4FEKdggw6/?hl=en&taken-by=empiricalbrew
As I toured Empirical's brew facility, I got the lucky chance to see Venkman's very shy Tabby brother: Egon, hiding in the midst of a forest of palettes (below). Egon is the most feral of the group and often runs away from people when spotted, so I was excited to see him staring back to me – albeit, with less curiosity than I had.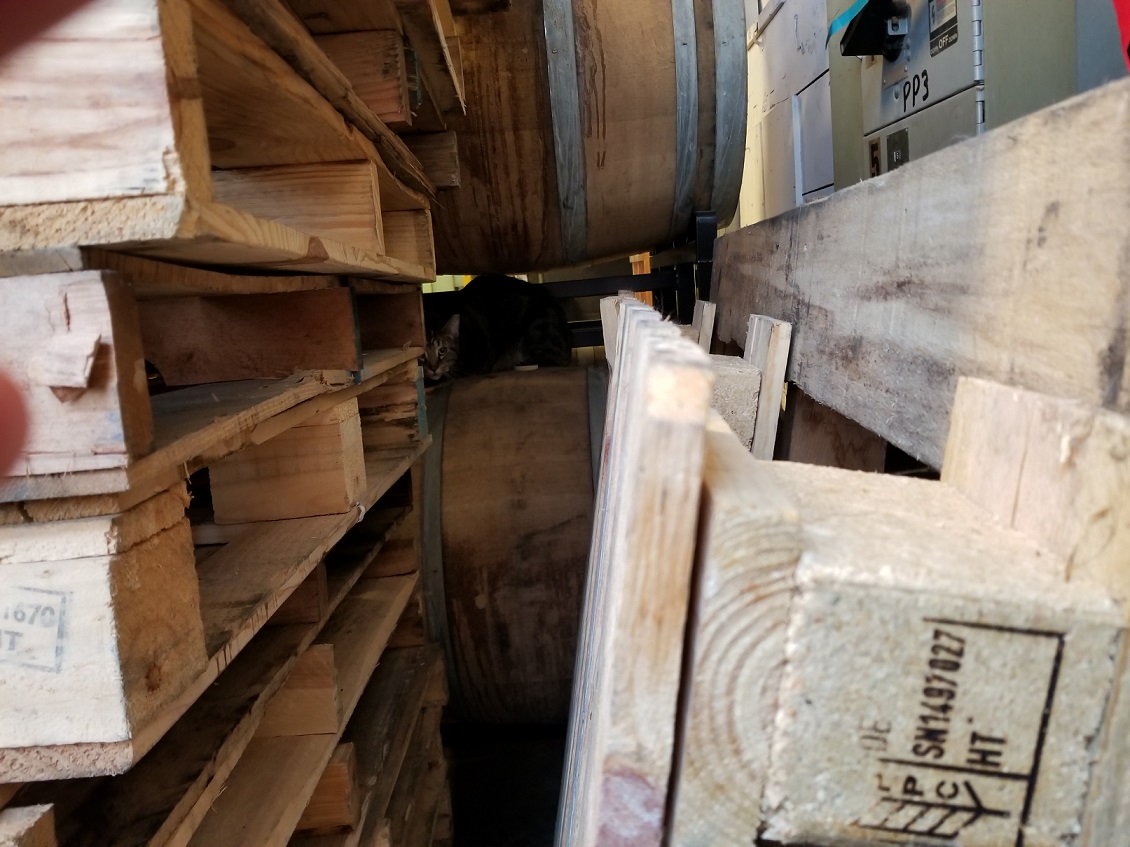 The other Empirical cat often seen on tours is Raymond, who is a big black cat that Huston affectionately calls a bundle of love. Some of his best traits: he allows humans to pick him up (the only one of the group) and he's the loudest – often screaming for attention. He also yells for his food, as Huston notes that he's the hungriest, but also the laziest of the three.
https://www.instagram.com/p/Bl5oNGTnJKh/?hl=en&taken-by=empiricalbrew
Sadly, there was a fourth cat named Gozer who unfortunately died of feline leukemia back in 2016. In honor of their feline loved one, the staff brews an anniversary beer which is released on her birthday in late October. "For her, we brew a BarleyWine in honor of the destructor of palates," said Huston.
Through his loving description of all four cats, it's clear that Huston and the larger Empirical crew has a special relationship with their feline employees. Patrons also seem to resonate with the cats, as Huston notes that over 25% of their attendance during Saturday tours is from people coming solely for the cats – the hops come second. And while the cats have definitely helped with attendance, Huston is quick to mention that their impact goes much deeper.
"Their presence has definitely impacted us. They are members of our family and we love and spoil them often. They also have 100% done their job. Their scent alone has kept all the rodents away. I think we have only had one or two stray rodents run in since and they didn't last long." Here's hoping their reign is a long one. Cheers!
Feature image courtesy of Empirical Brewery
---