No Comments
Horse Thief Hollow | Buffalo Trace Barrel-Aged Cinnamon Girl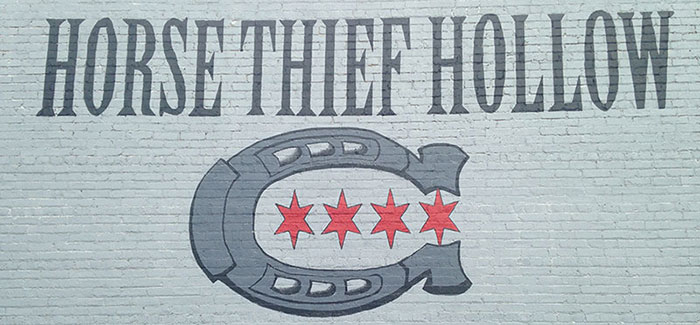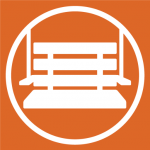 Image Courtesy Horse Thief Hollow Brewing Co.
ABV 9.8%
People love eating breakfast. Hell, they love it so much it actually co-opted another meal of the day (lunch) to make the super popular brunch. While some have the time to make a hearty breakfast meal, others must run out the door with little time to eat cereal. With a few exceptions (Raisin Bran and Cheerios for example), you're going to sound like a 5-year-old when you tell someone what you had for breakfast, though. How do you avoid that social situation?
Drink your breakfast. Breweries are hearing your cry for help and are making breakfast stouts (and imperial breakfast stouts) so you can get your day started off the right, the adult way.
Horse Thief Hollow Brewing Co.'s got your adult breakfast back. Located in the Beverly neighborhood on Chicago's South Side, they sporadically release bottles for sale only at the brewpub. One such recent release was a barrel-aged version of their Cinnamon Girl imperial breakfast stout. Made from an imperial stout base with some chocolate, Cinnamon Girl was aged in Buffalo Trace bourbon barrels for approximately 7 months with some cinnamon, vanilla, and lactose added.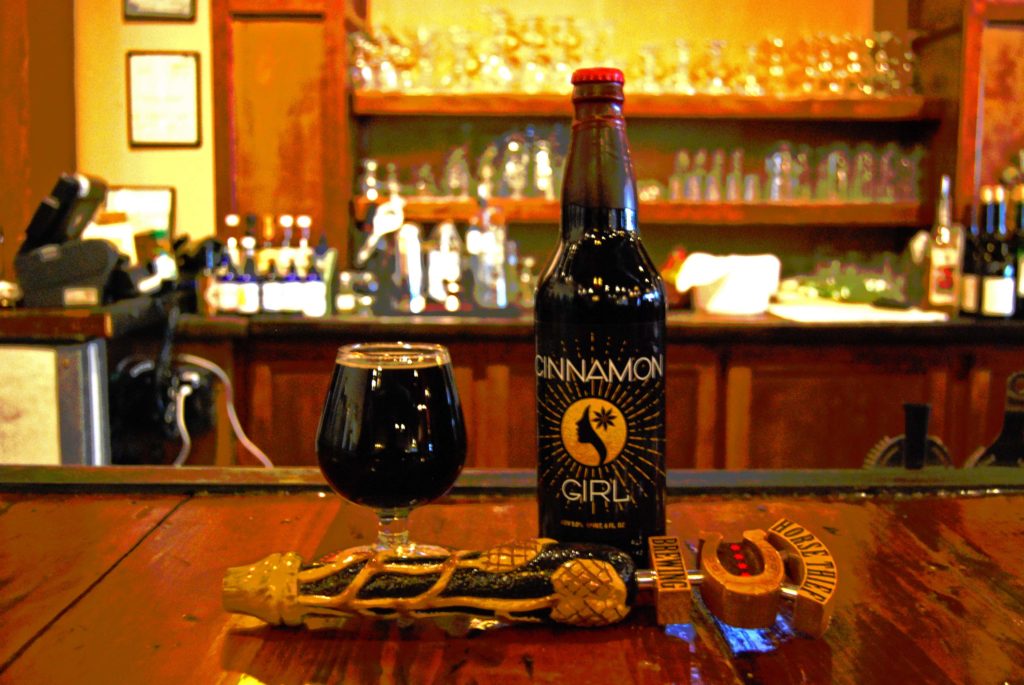 If you like Cinnamon Toast Crunch, you'll love this beer. It reeks of cinnamon and grain, with some vanilla and chocolate to back it up. The lactose addition really adds to the whole breakfast stout quality, as it's almost like there's some milk present, and there's really no trace of bourbon. As one would expect, it pours a pitch black with very little head.
But that bourbon shows up on the tongue. Present throughout, the slight bourbon burn gives way to a ton of cinnamon, ending with some vanilla and chocolate sweetness. This is seriously like drinking a 9.8% ABV bowl of Cinnamon Toast Crunch, as that bourbon burn fades and you're left with just the right amount of cinnamon and creamy lactose mouthfeel to keep drinking it again and again until the bomber is finished. The alcohol is well-hidden, and the body is sufficient for a milk stout, coating your tongue with those cinnamon memories of yore.
If you're so inclined, you could easily pair this with some french toast or pancakes and be right at home. They even had a version with coffee added that, while taking away some of the cinnamon kick, made it feel all the more like an adult breakfast. Even the red wax on the bottle smelled like Big Red gum, courtesy of the cinnamon sticks added to the wax. If you haven't heard of or tried anything from Horse Thief Hollow, now is the time to do so. Just let me finish off all the Cinnamon Girl first.
Craig Gonciarczyk is a middle school teacher and currently co-hosts the ABV Chicago craft beer podcast.
---