No Comments
The Weekly Buzz | September 7 – 13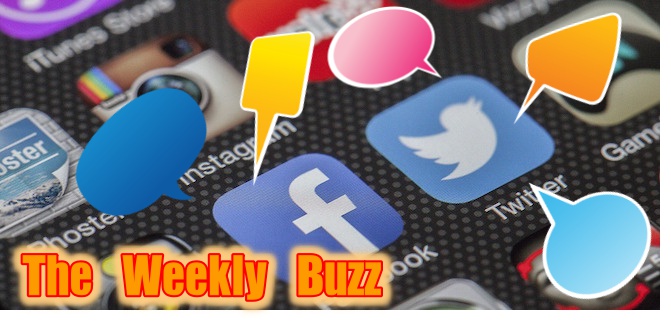 Have you ever had to move? It's pretty brutal. I'm to the point where I can't even bribe people with pizza and beer anymore. No one will help. Well, the joke's on them. There's more beer for me, and all horrible chores are better when you're drunk. So, raise a beer in one hand, and pivot that couch around the corner with the other. This is The Weekly Buzz.

This one's for all the lovers out there.
---
Happy Birthday!
---
Roll that beautiful hop footage!
Some team members enjoyed visiting #chimneybluffshoppery in Wolcott Saturday. CBH is one of our Brew York Pale Ale suppliers contributing to 100% NYS-grown #hops. #brewyork #NYproud #thinkNYdrinkNY #twithaca #hugafarmer pic.twitter.com/re06PPpIic

— Ithaca Beer Co. (@ithacabeer) September 10, 2018
---
Harvest season means Wet Hop season!
---
Drink a beer, feed someone in need.
Come down to #YARDS for some beers & a bite on Wed 9/12 in support of #HungerActionMonth. A portion of proceeds will benefit @Philabundance, helping to feed our neighbors in need. #BrewUntoOthers pic.twitter.com/Cw0ZBM9JHU

— Yards Brewing Co. (@yardsbrew) September 10, 2018
---
Ride your bike. Drink a beer. Help a good cause.
Our commitment to better the world around us took a huge leap forward in 2008 with the founding of Team Left Hand, a group of employees and friends that are dedicated to solve the riddle that is Multiple Sclerosis. Through biking and fundraising in rides around the country . . . pic.twitter.com/bWqbNZDejp

— Left Hand Brewing Company (@LeftHandBrewing) September 11, 2018
. . . this team of over 600 riders and volunteers has raised more than 3.4 million dollars for the National MS Society. Team Left Hand is committed to raising awareness and funding research for those who fight this disease every day. . . pic.twitter.com/FS1JFW9o5n

— Left Hand Brewing Company (@LeftHandBrewing) September 11, 2018
For more information about a Team Left Hand ride near you or how you can get involved 👉 https://t.co/DmkeqmM2eu#LeftHandBrewing #25 #Anniversary #TeamLeftHand #CrushMS #DontJustRide #BikeMS @MSsociety pic.twitter.com/R4moKqok7x

— Left Hand Brewing Company (@LeftHandBrewing) September 11, 2018
---
Every course is pretzels!
Try something new – hang out with us while eating a 5-course meal tastefully paired with 5 Boulder Beer brews! Click the link below for the full menu!https://t.co/MacgiRNbQG pic.twitter.com/AzguTraF49

— Boulder Beer Company (@BoulderBeerCo) September 10, 2018
---
Strange bedfellows, indeed…
The @greatamericanbeerfestival is right around the corner and we can't wait to meet up with @Jameson_US and the rest of the 'drinking buddies' to enjoy some #Caskmates together! 🍻 pic.twitter.com/Z5j5G15ZMk

— Cigar City Brewing (@CigarCityBeer) September 10, 2018
---
This should be the subject of a complicated heist movie.
---
It's still got that new brewery smell!
---
Why, yes. It "wood" be nice.
---
Wanna party?
Join us on October 13 for our 2018 Harvest Party from 11am-close! Live music + Harvest Ale and other beers + delicious food. Admission is $10 for the General Public, $8 for 2018 Mug Club Members. More details here: https://t.co/arp4RUtsnS pic.twitter.com/kkEG18v0P0

— Founders Brewing Co. (@foundersbrewing) September 14, 2018
---