No Comments
81Bay Brewing | Coffee Porter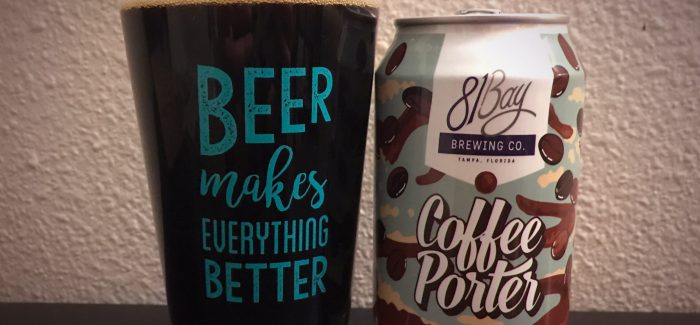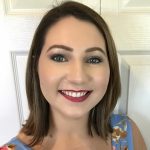 There are some breweries that capture the essence of the laid-back Florida Gulf Coast lifestyle, and many are named as such. Their brands sport designs featuring sails, pelicans, and palm trees. Others boast more of the so called "Florida Native" style, straying from the touristy tropical ideals and more toward the warmth of the sun and friendly spirits of the locals.

81Bay Brewing Company (pronounced eight-one, not eighty-one) is the quintessential no-frills, Florida Native brewery with many patrons who were looking for good brews and good Florida company. They boast beers with names like Lightning Lager after the Tampa Bay Lightning hockey team, and Fort Brooke Blonde, reminiscent of the old military post. 81Bay didn't slack on their local flair with their name: it is a combination of 813, the Tampa area code, and "Bay" from Tampa Bay – the outer curves of the "B" forming the number "3" in a subtle effect of design. They opened in 2016 and just celebrated their two-year anniversary in August.
It's no surprise that with their recent distribution to bars and liquor stores they would send out three of their most solid offerings: their Sun Viking IPA, Reel Slo Irish Red Ale, and Coffee Porter. Each has had its prized place in my beer fridge, whether it was through growlers, crowlers or pre-packaged cans. For the equal-opportunity imbiber that I am, it would just depend on the day as to which one goes into my glass. Today, it was the Coffee Porter.
https://www.instagram.com/p/Blbk1A4B27Q/?utm_source=ig_web_button_share_sheet
The Porter-versus-Stout debate is very real to the craft beer world, with sources like the Oxford Companion to Beer, BJCP and Brewers Association style guidelines showing almost identical characteristics between both styles. In reality, we usually put our trust in whatever the brewers name it and go from there. "Is it a stout or porter," you ask? The answer is probably a resounding "yes."
The 81Bay Coffee Porter is a great summer beer, almost surprisingly. It's that beer you want when you're looking for something with more body and mouthfeel than your run-of-the-mill Pilsner or Lager, but not so heavy that you feel like you can't eat another hot dog at the cookout. It keeps some moderate carbonation and pours dark, but simultaneously bubbly and aromatic. It smells nutty and roasty, with scant hints of chocolate. The lightly colored head stays around for at least the first few sips before it fades into a clean surface.
There's a lot of body to the taste without being too heavy, which is very desirable in my book. With an ABV of 6%, it tastes like an alcoholic version of a cold, black iced coffee. The coffee, by the way, was made by Lucky Goat Coffee from Tallahassee – another nod to the Florida offerings. A gentle roast flavor on the tongue, but a clean palate by the time it finishes. It didn't take long before two were gone from the fridge.
All in all, 81Bay knows what they're doing, and they're doing really well. If you ever have a chance to stop by their south Tampa brewery, make sure you say hello to Mittens, the brewery cat. Don't be alarmed by the trippy decor, and make sure to grab a pint of the Coffee Porter.
https://www.instagram.com/p/BhRmKGyBJFa/?utm_source=ig_web_button_share_sheet
---