No Comments
2018 Great American Beer Festival Pour List Preview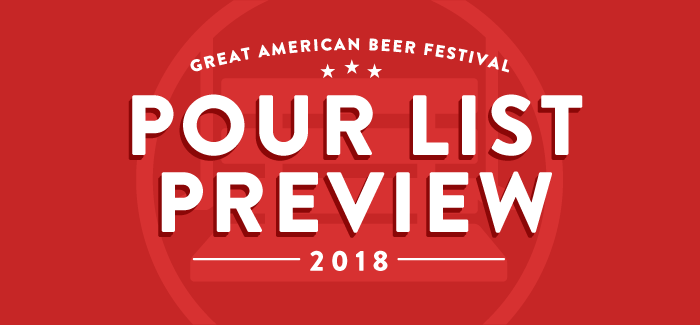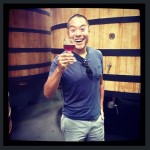 As the 2018 Great American Beer Festival approaches, I bet you're wondering what kind of delights you can expect to sample on the festival. A hazy IPA from that Vermont brewery that doesn't distribute in your state? A rare whale stout aged in the most fantastic of barrels? A wild, enamel-stripping sour ale full of hand-picked snozzberries? PorchDrinking has you covered!
2018 GABF Routes
Check back each day as we preview themed routes to use at GABF.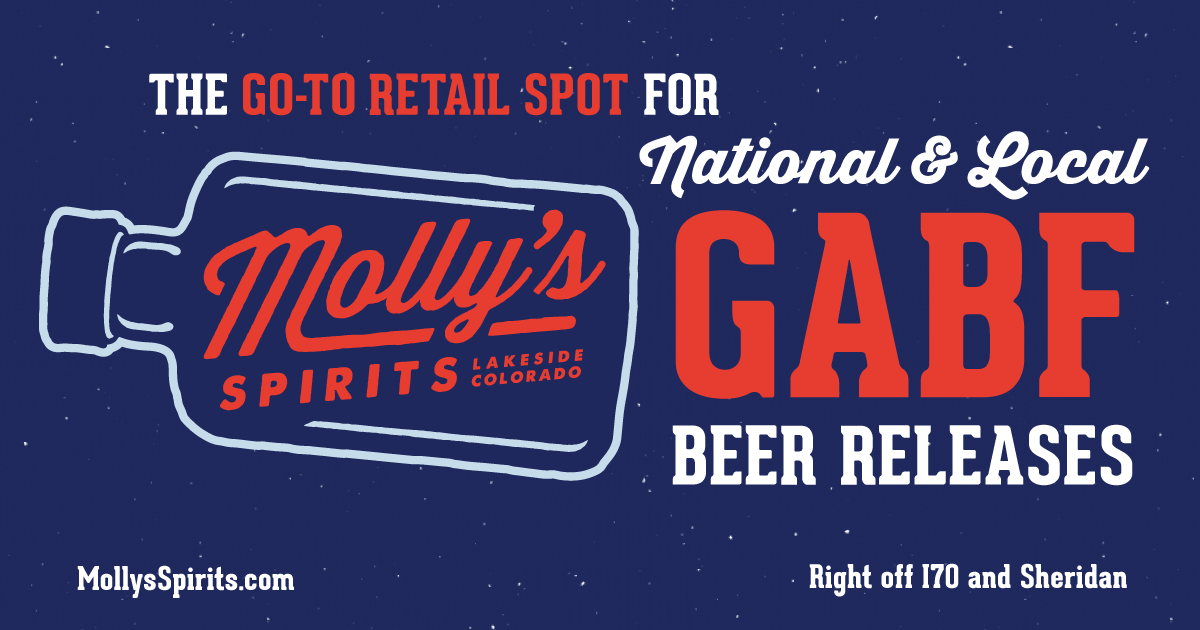 This year's PorchDrinking.com Pour List Preview was brought to you by Molly's Spirits. They've got one of Denver's best selections of local and national rare and specialty beers available to-go. So if you're looking to bring some Denver beers back home after GABF, be sure to stop into Molly's Spirits to complete your haul. Located at 5809 W 44th Ave, Denver, CO right off I70 and Sheridan.
As in prior years, we reached out to the nearly 800 breweries attending GABF and asked them to share their beer lists with us. Thanks to their generous contributions, we offer our pour list preview as a tool to help you build a plan of attack for your evening at the fest. Submissions are still rolling in as I type this, so if your favorite brewery isn't listed, check back soon. We'll be updating the list hourly until the fest.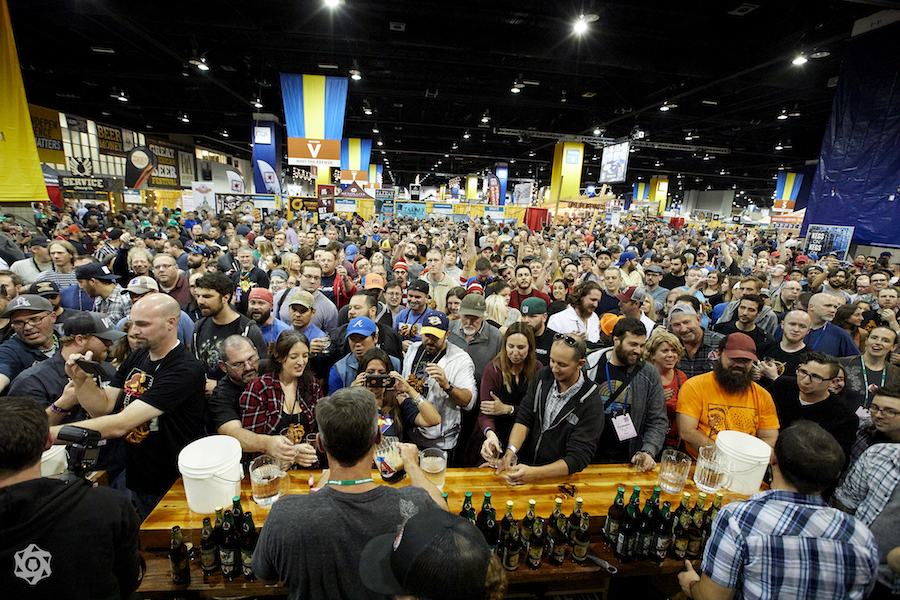 If you represent a brewery pouring at the fest and didn't receive an invitation to participate in our pour list project, please contact us so we can correct the oversight.
Please note:
These beers do not reflect the beers being judged as part of the GABF Competition portion. In some cases there may be a crossover, however our list focuses solely on what is being poured on the festival floor.
2018 GABF Pourlist
| Brewery | Beer | Style | Description | ABV | IBU |
| --- | --- | --- | --- | --- | --- |
| (512) Brewing Co | 512 Pale | 59: American-Style Pale Ale | Pale is a copper colored American Pale Ale that balances earthy hop bitterness and bright hop flavor with a rich malty body. Made with Organic 2-row malt like all (512) ales, this beer is satisfying any time of year. | 30 | 6 |
| (512) Brewing Co | Juicy IPA | 63: Juicy or Hazy India Pale Ale | Bravo, Galaxy, Citra, Mosaic and a couple of organic New Zealand hops to form a citrus juice and fruit explosion like nothing we\\u2019ve ever done! | 6 | 50 |
| (512) Brewing Co | Pecan Porter | 92: Brown Porter | Nearly black in color, it's made with Organic US 2-row & copious amounts of Crystal malt, along with Baird\\u2019s Chocolate and Black malts. Its full body and malty sweetness are balanced with subtle pecan aroma and flavor from locally grown pecan | 6.8 | 30 |
| (512) Brewing Co | Whiskey Barrel Aged Double Pecan Porter | 27b: Wood- and Barrel-Aged Dark Beer | A robust porter accented by organic Texas grown roasted pecans and subtly enhanced by aging in recently emptied oak whiskey barrels for two months. Notes of chocolate, coffee and pecan marry with the subtle flavors of vanilla and whiskey and vanilla | 9.5 | 30 |
| 10 Barrel Brewing Co | Baywindow Berliner | 77a: Berliner-Style Weisse | This traditional sour German wheat beer with a soft wheat malt body, clean tartness and crisp finish. It's a true sessionable sour ale. | 5 | 5 |
| 10 Barrel Brewing Co | Brett Ruby IPA | 25: Brett Beer | Ruby red grapefruit and Brettanomyces yeast provides aromatic tropical fruit esters and a mild funk that blends perfectly with the juicy, complex fruity notes from El Dorado, Mosaic, and Vic Secret hops and the grapefruit | 5.5 | 0 |
| 10 Barrel Brewing Co | Gintuition | 24: Fruited American-Style Sour Ale | Pomegranate sour aged with gin botanicals from Ransom Distillery. The aroma is juniper berries and cardamom. Tart pomegranate dominates the flavor with a spicy gin finish | 6.2 | 10 |
| 10 Barrel Brewing Co | Passionate Envy Pale Wheat Ale | 4: Fruit Wheat Beer | Winner of the silver medal at the 2018 World Beer Cup. | 5.8 | 19 |
| 10 Barrel Brewing Co | Power to the People Stout (P2P) | 96: American-Style Stout | Not your typical stout; P2P is a hop bomb followed by loads of roasted malt. | 7 | 65 |
| 10 Torr Distilling and Brewing | Fight Milk White Stout | 11: Coffee Beer | The perfect "hair of the dog" remedy, made with cold brew coffee, white chocolate, and oats. This mind-altering white stout with added lactose is light and hazy to the eye but milky smooth to the tongue with a dry finish. | 7 | 36 |
| 10 Torr Distilling and Brewing | Hazemania Devil Double IPA | 65: Juicy or Hazy Imperial or Double India Pale Ale | This is a single hopped hazy NE style DIPA that uses only late addition Vic Secret hops for a whirlwind of juicy, tropical hop aroma and flavor. | 8.4 | 60 |
| 10 Torr Distilling and Brewing | Honey Blonde | 15: Honey Beer | A crisp, easy drinking ale made with local Nevada honey. | 4.2 | 24 |
| 10 Torr Distilling and Brewing | Old Razorback Pilsner | 35b: Contemporary American-Style Pilsener | This pilsner has a traditional German malt profile, but uses citrusy Motueka hops from New Zealand. | 5 | 35 |
| 10 Torr Distilling and Brewing | Secret Cove Cerveza | 36b: Australasian, Latin American or Tropical-Style Light Lager | A mexican-style lager made with whole unmalted corn. We like to drink this naked...without a lime that is. | 5.9 | 17 |
| 12Degree Brewing | Bike Ride | 85: Specialty Saison | Saison brewed with Nelson Sauvin and Citra hops. Light and refreshing with wine-like hop character. | 6.6 | 20 |
| 12Degree Brewing | Blood Orange Express | 62: American-Style India Pale Ale | IPA - brewed with Citra, Galaxy, El Dorado, and Blood Orange | 5.4 | 40 |
| 12Degree Brewing | Cactus Juice | 23: American-Style Sour Ale | Sour Blond ale aged on cactus flower and lime. Bright, tart, and totally unique. | 6.5 | 12 |
| 12Degree Brewing | Cherry Fog | 88b: Belgian-Style Quadrupel | Notes of caramel, plum, and moderate fruity esters combine with tart Montmorency cherries in this complex amber strong ale. | 9.8 | 28 |
| 12Degree Brewing | Treachery | 90a: Belgian-Style Pale Strong Ale | Golden Strong Ale - Pale in color yet devilishly strong, our golden strong ale is crisp and fruity with a light mouthfeel and a clean finish. | 8 | 25 |
| 12Degree Brewing | Walter's White | 83: Belgian-Style Witbier | | 5.7 | 18 |
| 14 Cannons Brewing Company | Kristal Scroll | 81a: South German-Style Kristal Weizen | Part of the Scroll Hefeweizen series - Kristal is a filtered version of the classic Hefeweizen | 4.5 | 10 |
| 14 Cannons Brewing Company | Marooner Marzen | 44b: German-Style Oktoberfest/Wiesn | Oktoberfest - German Amber Lager | 5.3 | 25 |
| 14 Cannons Brewing Company | Patient Pilsner | 42: Bohemian-Style Pilsener | Czech Style w/Kazbeck Hops | 4.8 | 23 |
| 14 Cannons Brewing Company | Tyrannicide | 62: American-Style India Pale Ale | Floral with Simcoe, Mosaic, & Ekuanot | 7.5 | 53 |
| 14er Brewing Company | *Special Tapping Honey Hatch Green Chili Whiskey Barrel Aged Rocky Mtn Saison | 27a: Wood- and Barrel-Aged Pale to Amber Beer | We've taken our 2016 GABF Gold Medal Winning Rocky Mtn Saison brewed with jalapeno, cilantro, and lime and aged it for 7 months in Blank and Booth Distilling's Honey Hatch Green Chili Whisky barrel. This collaboration with Molly's Spirits blend | 6.9 | 35 |
| 14er Brewing Company | Double Mt Massive IPA | 64: Imperial India Pale Ale | A extra juicy double IPA bursting with more tropical fruit, mango, citrus, grapefruit and peach flavors. Incredibly dry for a double IPA with little malt backbone setting the stage for the hops. | 8.3 | 73 |
| 14er Brewing Company | Mt Massive IPA | 62: American-Style India Pale Ale | a hop forward IPA bursting with tropical fruit, grapefruit, and juicy hops on the nose. The taste is hoppy with bright drinkable citrus, grapefruit, rounded by a solid but not overwhelming bitterness. | 6.5 | 65 |
| 14er Brewing Company | Pale Ale with Salt | 59: American-Style Pale Ale | A citrusy forward easy drinking summer pale ale brewed with pink himalayan salt Centennial, Mosaic, El Dorado, and Azacca Hops. | 5 | 30 |
| 14er Brewing Company | Rocky Mtn Saison | 8: Chili Beer | 2016 GABF Gold Medal winner, this chili beer bursts with peppers, citrus, spice, and yeast on the nose. The taste is subtle heat moving to a dry complex saison finish. | 5.25 | 35 |
| 14er Brewing Company | Wheat Whiskey Barrel Aged Dbl IPA with Grapefruit | 27a: Wood- and Barrel-Aged Pale to Amber Beer | A big huge grapefruit double IPA aged in a Bear Creek Wheat Whiskey Barrel for 9 months. Huge oak whiskey and citrus note dominate the nose, the taste moves to big whiskey moving to a subtle grapefruit and oak vanilla finish. | 9 | 73 |
| 1912 Brewing | Baya Gose | 78b: Contemporary Gose | A mixed fermentation beer made with blackberries, blueberries, raspberries, coriander, and sea salt. The berries smack you in the face followed by a pleasant tart and salty finish. | 6.1 | 14 |
| 1912 Brewing | Naughty Naranja | 24: Fruited American-Style Sour Ale | Imperial blood orange sour based on the gose style with citrus tartness, sea salt, and toasted coriander. It's like a mimosa in beer form. | 8.5 | 19 |
| 1912 Brewing | Weapons Check Irish Red | 73: Irish-Style Red Ale | A traditional Irish red ale. Notes of malt, biscut, and English hop earthiness with a dry finish. | 4.7 | 18 |
| 21st Amendment Brewery Cafe | A Terrible Idea | 63: Juicy or Hazy India Pale Ale | Our latest collaboration beer with Fieldwork Brewing Co out of the Bay Area. Pours a hazy gold color with craggy bubbles. Aroma is big with mango, citrus, pineapple and dank notes. Juicy hop flavors of pine, and citrus dominate. Malt character is sweet mel | 6.8 | 55 |
| 21st Amendment Brewery Cafe | Blood Orange Brew Free! Or Die IPA | 3: American-Style Fruit Beer | Pours a light orange/gold color with white bubbles. Aroma is dominated by real blood orange juice, backed by some serious citrus hop aroma. Malt flavors support the balanced bitterness with hop and blood orange juice citrus notes. Finishes clean with a sli | 7 | 70 |
| 21st Amendment Brewery Cafe | El Sully | 39: American-Style Cream Ale | Pours a bright straw color with tight white bubbles. Light sweet malt and soft corn aroma with a spicy yeast character. Malt flavor is mild with a light sweetness and delicate herbal note. Finishes crisp and clean.\\u201cWhat Modelo dreams of when it | 4.8 | 19 |
| 21st Amendment Brewery Cafe | Hell or High Watermelon | 4: Fruit Wheat Beer | Pours a light hazy straw color with pillowy bubbles. Aroma is a meld of biscuit wheat notes with a fresh watermelon rind-like character. Soft wheat malt flavors compliment the fruity watermelon taste. Summer in a can/glass. | 4.8 | 17 |
| 21st Amendment Brewery Cafe | Hop Scud | 62: American-Style India Pale Ale | A special from our San Francisco Pub! Brewed specially for Jeremy Affeldt\\u2019s charity Generation Alive. This gluten-reduced Brut IPA features Citra, Mosaic and H\\u00fcll Melon hops. | 6.7 | 20 |
| 23rd Street Brewery | Bartertown Brown | 75: American-Style Brown Ale | A full-bodied brew with hazelnuts and a malty rich finish. | 6 | 24 |
| 23rd Street Brewery | Big Leaf Porter | 92: Brown Porter | Rich and chocolaty porter with a smooth finish. | 6.8 | 32 |
| 23rd Street Brewery | Bitter Professor IPA | 62: American-Style India Pale Ale | Traditional American IPA. Hopped with Amarillo, Cascade,and Simcoe hops. Subtle grapefruit and tangerine flavors. | 7.25 | 80 |
| 23rd Street Brewery | Rock Chalk Raspberry Wheat | 4: Fruit Wheat Beer | Our light, refreshing wheat ale, brewed with raspberry for a clean fruity finish | 5.2 | 14 |
| 2SP Brewing Company | Antonym Farmhouse Ale | 86b: Other Belgian- and French-Style Ale | Bronze, GABF 2016. Super refreshing and crisp Grisette that's dry, grassy, slightly hoppy and slightly funky. | 4 | 30 |
| 2SP Brewing Company | Bourbon The Russian (BBA) | 29: Wood- and Barrel-Aged Strong Stout | A GABF Gold Medal Winning RIS that's aged in Bourbon Barrels | 9.5 | 50 |
| 2SP Brewing Company | Strawberry Switchblade | 85: Specialty Saison | Saison fermented in a Foeder withsweet & thai basil, strawberry pur\\u00e9e, and hibiscus. | 7 | 0 |
| 2SP Brewing Company | The Russian | 99a: American-Style Imperial Stout | GABF Gold Winner 2016, 2017. A ton of espresso in the nose and pallet. Heavy chocolate and heavy roast. | 9 | 50 |
| 300 Suns Brewing Company | Marzen Lager | 44b: German-Style Oktoberfest/Wiesn | Oktoberfest style beer | 4.8 | 25 |
| 300 Suns Brewing Company | Old Burlington Stout | 96: American-Style Stout | Light roasty aroma enhances flavors of coffee and dark chocolate in this well-balanced, smooth stout. | 5.6 | 39 |
| 300 Suns Brewing Company | Salted Toffee Imperial Brown Ale | 18a: Other Strong Beer | A welcome assault of sweet and salty goodness. Brewed with roasted malts and vanilla - with just a touch of sea-salt - to evoke the flavors of salted toffee. Finishes clean and dry. | 9 | 37 |
| 300 Suns Brewing Company | West Coast Style IPA | 62: American-Style India Pale Ale | Hop-forward IPA has a tropical fruit and citrus punch, accented by a hint of pine on the finish. | 5.8 | 79 |
| 350 Brewing Co | Head Honcho | 59: American-Style Pale Ale | American pale ale with Centennial, Amarillo and Simcoe hops. | 4.8 | 30 |
| 350 Brewing Co | Howdy Neignbor | 3: American-Style Fruit Beer | Strawberry and lemon Kolsch. | 5.5 | 15 |
| 350 Brewing Co | I Hate Mondays | 12: Coffee Stout or Porter | Imperial espresso porter brewed with 350's exclusive White Knuckle Roast from Dark Matter Coffee in Chicago. | 8.5 | 22 |
| 350 Brewing Co | Shake City: Strawberry | 13: Specialty Beer | Strawberry milkshake IPA with Galaxy and Idaho 7 hops. | 6.5 | 50 |
| 4 Noses Brewing Company | Berry Passion Berliner | 77b: Specialty Berliner-Style Weisse | Berliner Weisse with an abundant amount of Blackberries and Passion Fruit | 4 | 6 |
| 4 Noses Brewing Company | Perfect Drift Pilsner | 42: Bohemian-Style Pilsener | Traditional style Pilsner hopped with Cascade for a more floral flavor. | 4.5 | 25 |
| 4 Noses Brewing Company | Pump Action Imperial Pumpkin Ale | 6b: Pumpkin Spice Beer | Imperial Pumpkin ale brewed with real pumpkin, clove, all spice, nutmeg and cinnamon. | 7.7 | 22 |
| 4 Noses Brewing Company | Serrano Pale Ale | 8: Chili Beer | American Pale Ale with loads of fresh Serrano peppers for a great pepper flavor and touch of heat. | 5.8 | 58 |
| 4204 Main Street Brewing Co | 1042 Off Duty | 37a: American-Style Light Lager | Very clean dry light lager. Drinks like the beer from the big boys yet $1 per case goes to 1st responder charities benefiting families of those who lost their life serving. | 4.2 | 5 |
| 4204 Main Street Brewing Co | Pecan Brown Ale | 74: English-Style Brown Ale | Real pecans are used in the mash to create a smooth, drinkable brown ale. | 5 | 12 |
| 4204 Main Street Brewing Co | Tickle | 62: American-Style India Pale Ale | This style is new to the beer world. What makes ours different is we use Gewurztraminer grapes for almost half of the fermentable sugars. It finishes very dry, it's slightly tart, and dry hopped to high heaven. | 7.9 | 25 |
| 4204 Main Street Brewing Co | Wicked Nectar | 60: Juicy or Hazy Pale Ale | Juicy IPA featuring mango and passion fruit. Plenty of oats and wheat with a touch of lactose create a pillowy body for the fruit and tropical hops to ride on. | 5.5 | 20 |
| Abita Brewing Co | Andygator® | 49b: German-Style Heller Bock/Maibock | Don't let his toothy grin, slightly sweet flavor and subtle fruit aroma fool you: this cold-blooded creature is a Helles Doppelbock that can sneak up on you. This unique, high-gravity brew is made with pale malt, German lager yeast and German Perle hops. | 8 | 25 |
| Abita Brewing Co | Hop-On | 60: Juicy or Hazy Pale Ale | Abita Hop-On is a full-bodied \\u201cjuicy pale,\\u201d packed with Cascade, Citra, and Ekuanot hops to deliver refreshing tropical and citrus notes. It pours a vibrant gold while the unique brewing process produces a distinctive haze. | 6 | 45 |
| Abita Brewing Co | Purple Haze® | 3: American-Style Fruit Beer | Clouds of real raspberries swirl in this tart and tantalizing lager inspired by the good spirits and dark mysteries of New Orleans. Brewed with pilsner and wheat malts along with Vanguard hops. | 4.2 | 13 |
| Abita Brewing Co | The Boot | 52: Golden or Blonde Ale | The Boot is a crisp, refreshing brew made proudly and sold only within our home state. It's brewed with white wheats, oats and barley, and fermented with German Kolsch yeast. | 4.8 | 14 |
| Abita Brewing Co | Turbodog® | 75: American-Style Brown Ale | This brown ale has a rich, dark color and body with a sweet chocolate, toffee-like flavor. Turbodog® is powered by pale, caramel and chocolate malts and Willamette hops for runaway good times. | 5.6 | 28 |
| Abnormal Beer Company | Barrel-Aged All of the Lights | 28: Wood- and Barrel-Aged Strong Beer | Coffee Nutella Imperial Milk Porter made in collaboration with J. Wakefield Brewing and Mostra Coffee (Barrel Aged) | 13.6 | 0 |
| Abnormal Beer Company | Hazy Dreams | 63: Juicy or Hazy India Pale Ale | Hazy IPA | 6.9 | 0 |
| Abnormal Beer Company | No Adjuncts | 43: Munich-Style Helles | This classic unfiltered Helles lager is crisp, clean, and light. Its the perfect pint for session drinking with friends. Classic lager aroma and flavor with a hint of citrusy white wine character. Bready malt helps to balance the dry finish. | 4.4 | 0 |
| Abnormal Beer Company | Quadular Thinking | 28: Wood- and Barrel-Aged Strong Beer | This Belgian Quad sat in Templeton Rye Whiskey barrels for over a year and what came out was closer to a bramble than a whiskey barrel-aged beer. So we decided to accent those flavors and add blackberries with some golden raisins. | 14 | 35 |
| Abnormal Beer Company | Tiki Life for Me | 3: American-Style Fruit Beer | Inspired by classic tiki cocktails we used some classic components like pineapple, coconut, and for this particular gem, almonds. We then added a little guava to add some tropical flair, and finished it off with a splash of blood orange. | 5.8 | 10 |
| Against the Grain Brewery | 35K | 97: Sweet Stout or Cream Stout | Dark roasted malt and bittersweet cocoa and coffee flavor and aroma burst from this pitch black milk stout. The full body and sweetness are derived from the addition of lactose (aka milk sugar) which is not fermentable by beer yeast. | 7 | 26 |
| Against the Grain Brewery | 70K: Amburana Wood Barrel Aged | 29: Wood- and Barrel-Aged Strong Stout | 70K aged in Amburana Wood Barrels. | 13 | 0 |
| Against the Grain Brewery | Citra Ass Down | 62: American-Style India Pale Ale | American style IPA brewed with Pale, Vienna, Munich and wheat malt for a solid base for all American hops, focusing mainly on the variety \\u201cCitra.\\u201d | 8.2 | 68 |
| Against the Grain Brewery | Johann Paycheque | 23: American-Style Sour Ale | Wine barrel aged sour with brettanomyces. | 6.5 | 0 |
| Against the Grain Brewery | Retitled Pils | 41: German-Style Pilsener | German-style pilsner | 5 | 0 |
| Alaro Craft Brewery | Bennett Cali Pale Ale | 59: American-Style Pale Ale | Made using \\u201cMaiden Voyage\\u201d an organic California grown Pale Malt from Admiral Maltings, this ale boasts a clean, floral malt bill with a robust earthy and sweet aroma, and subtle biscuity flavor. Hopped for bold tropical flavors. | 5.4 | 30 |
| Alaro Craft Brewery | Castillo IPA | 56: English-Style India Pale Ale | A classic IPA showcases the nuances and balance that put the IPA on the map. Made using English Pale Malt for a solid malt-backbone with fruity esters and finely balanced with flowery, earthy & herbal hop characteristics. In our castle, | 6.8 | 65 |
| Alaro Craft Brewery | La Boheme Czech-Style Pilsner | 42: Bohemian-Style Pilsener | An authentic Bohemian Pilsner made using high quality ingredients all sourced from the Czech Republic such as the quintessential noble hop, Saaz, a true Czech Budejovice Lager Yeast and Bohemian Pilsner Malt. | 5.3 | 26 |
| Alaro Craft Brewery | Potrero Cali Common | 40b: California Common Beer | Our elegant amber ale is made using a special yeast strain that creates wonderful fruity yeast esters that balance the unique malt characteristics contributed from our freshly kilned, Sacramento grown, organic malt. Finished with Northern Brewer hops. | 4.3 | 32 |
| Alaskan Brewing Co. | Alaskan Amber | 79: German-Style Altbier | Alaskan Amber is based on a recipe from a Gold Rush era brewery in the Juneau area. Richly malted and long on the palate, it is well-balanced and smooth. | 5.3 | 18 |
| Alaskan Brewing Co. | Alaskan Coffee Brown | 75: American-Style Brown Ale | Brewed with locally roasted cold brew coffee from Juneau\\u2019s Heritage Coffee as well as coffee-roasted malt, Alaskan Heritage Coffee Brown Ale has big cocoa aroma with light, earthy roasted and gourmet coffee notes. | 7 | 19 |
| Alaskan Brewing Co. | Alaskan Cranberry Tart | 24: Fruited American-Style Sour Ale | Exhibiting cranberry fruitiness in harmony with malt, wheat, hops, and spruce tips, Alaskan Cranberry Tart is a celebration of berry delicious fall flavors, inspired by Alaska\\u2019s autumn traditions of harvesting, foraging, and picking wild berries. | 5.8 | 15 |
| Alaskan Brewing Co. | Alaskan Husky IPA | 62: American-Style India Pale Ale | Alaskan Husky IPA takes inspiration from the hardest working athlete of the North, the Alaskan Husky. This American IPA hauls a sled-load of tropical and stone fruit flavors with aromas of tangerine and papaya. | 7 | 50 |
| Alaskan Brewing Co. | Alaskan Smoked Porter | 34e: Smoke Porter | Made with Alaskan\\u2019s signature smoked malt, which is smoked in a repurposed fish smoker using local alder wood, Smoked Porter features a dark, robust body and pronounced smoke flavor. | 6.5 | 45 |
| Alaskan Brewing Co. | Alaskan Spruce IPA | 62: American-Style India Pale Ale | Brewed with Sitka spruce tips, Alaskan Spruce IPA offers big citrus and pine up front, ending with a light malt sweetness and surprisingly berry-like spruce tip character. | 7 | 55 |
| Alaskan Brewing Co. | Barrel Aged Coffee Brown (Pints for Prostates) | 75: American-Style Brown Ale | Barrel-Aged Coffee Brown is the product of our award-winning Coffee Brown aged in bourbon whiskey barrels for 8 months. The flavor and aroma of this beer are malt-dominated, with prominent cocoa and roasted coffee notes. | 9.2 | 19 |
| Alaskan Brewing Co. | Spruce Pale (ProAM) | 59: American-Style Pale Ale | This Spruce Pale Ale was developed by Glenn Martin of Dillingham, Alaska, the winner of the 2017 Alaskan Homebrew Competition's challenge ingredient category. His winning beer's aroma and flavor have a light grain character. | 5.3 | 45 |
| Allagash Brewing Co | Allagash White | 83: Belgian-Style Witbier | Our interpretation of a Belgian-style wheat beer is brewed with oats, malted wheat, and unmalted raw wheat for a hazy, \\u201cwhite\\u201d appearance. Spiced with our own special blend of coriander and Cura\\u00e7ao orange peel, White upholds the Belgian trad | 5.2 | 0 |
| Allagash Brewing Co | Curieux | 28: Wood- and Barrel-Aged Strong Beer | To make Curieux, we take our Tripel and let it age in bourbon barrels for seven weeks. Once that time is up, we take the beer out of our cold cellars and blend it back with a portion of fresh Tripel | 11 | 0 |
| Allagash Brewing Co | Farm to Face | 24: Fruited American-Style Sour Ale | Farm to Face is brewed as a pale ale and then fermented for ten months in stainless tanks with house yeast. After primary fermentation, Pediococcus, Lactobacillus, and a whole lot of peaches are added | 6.1 | 0 |
| Allagash Brewing Co | FV13 | 91c: Other Belgian-Style Strong Specialty Ale | FV13 originates as a Belgian-style golden ale. After fermentation in stainless steel with our house yeast, it is transferred to a 2,700 gallon French oak foudre where it is aged for four years on a blend of wild yeast and lactic acid bacteria. | 8.8 | 0 |
| Allagash Brewing Co | Hoppy Table Beer | 91d: Belgian-Style Table Beer | Brewed with our 2-row malt blend, Maris Otter malt, and oats, the beer is then spiced with a subtle addition of coriander. We ferment it with our house yeast for classic Belgian citrus aromas | 4.8 | 0 |
| Allagash Brewing Co | Pilsner with Brett | 91b: Other Belgian-Style Specialty Ale | After brewing and hopping with Strisselspalt and Czech Saaz, we dual ferment it with a lager yeast and Brettanomyces\\u2014a type of wild yeast. The two yeast strains work together to create a flavorful and balanced profile | 5.6 | 0 |
| Allagash Brewing Co | Tripel | 89: Belgian-Style Tripel | This strong golden ale carries herbal notes and passion fruit in the aroma. Suggestions of honey and biscuit are found in Tripel\\u2019s complex, varied palate. Brewed with our 2-row barley blend, hopped with Nugget and Hallertau, then fermented on our hous | 9 | 0 |
| Allagash Brewing Co | Two Lights | 13: Specialty Beer | Two Lights is an ode to two of the more refreshing drinks of summer: cold beer and sparkling wine. While brewing this beer, we add sauvignon blanc must\\u2014the freshly pressed juice of the grapes. Then we ferment it with both lager and champagne yeast | 6.7 | 0 |
| Alltech's Lexington Brewing | Kentucky Ale | 73: Irish-Style Red Ale | Irish Red Ale | 6 | 19 |
| Alltech's Lexington Brewing | Kentucky Bourbon Barrel Ale | 28: Wood- and Barrel-Aged Strong Beer | Barrel Aged Strong Ale | 8.2 | 19 |
| Alltech's Lexington Brewing | Kentucky Bourbon Barrel Stout | 29: Wood- and Barrel-Aged Strong Stout | Barrel Aged Stout | 8 | 18 |
| Alltech's Lexington Brewing | Kentucky IPA | 60: Juicy or Hazy Pale Ale | Hazy IPA | 6.5 | 70 |
| Alltech's Lexington Brewing | Kentucky Vanilla Barrel Cream Ale | 39: American-Style Cream Ale | Barrel-Aged Cream Ale | 5.5 | 18 |
| Almanac Beer Company | Love Hazy IPA | 63: Juicy or Hazy India Pale Ale | Hazy India Pale Ale dry-hopped with Mosaic, Simcoe & Citra | 6.6 | 0 |
| Almanac Beer Company | Low Hanging Fruit | 24: Fruited American-Style Sour Ale | Berliner Weisse Aged in Oak with Peaches, in Collaboration with Dunloe Brewing. | 0 | 0 |
| Almanac Beer Company | Raspberry Sunshine | 24: Fruited American-Style Sour Ale | Sour blonde ale aged in wine barrels with raspberries and spices. | 0 | 0 |
| Almanac Beer Company | Strawberry & Basil Sour | 24: Fruited American-Style Sour Ale | | 0 | 0 |
| Almanac Beer Company | Vibes Pilsner | 35b: Contemporary American-Style Pilsener | Craft pilsner dry-hopped with H\\u00fcll Melon, Citra & Motueka | 5.2 | 0 |
| Alpine Dog Brewing Co | Colfax Gold | 82b: Belgian-Style Blonde Ale | Crisp Belgian Golden Ale | 6.9 | 28 |
| Alpine Dog Brewing Co | Hop Immersion | 62: American-Style India Pale Ale | West Coast style IPA | 6.5 | 60 |
| Alpine Dog Brewing Co | Sunshine Apparition | 84: Classic Saison | Wild Saison | 6.6 | 25 |
| Alpine Dog Brewing Co | Wolf's Blood | 66: American-Style Amber/Red Ale | | 5.8 | 40 |
| Alter Brewing Company | Alterior Motive | 62: American-Style India Pale Ale | Our flagship IPA epitomizes the balance of a Midwest IPA. Dry-hopping with Citra and Simcoe creates intense tropical and citrus aromas, while the strong malt bill produces an excellent balance with the hops for a smooth and minimally bitter finish. | 7 | 68 |
| Alter Brewing Company | Festbier | 44b: German-Style Oktoberfest/Wiesn | Our seasonal dark golden hued lager, notably malt forward with a subtle toasted character and hints of sweetness. | 6 | 35 |
| Alter Brewing Company | Hopular Kid | 61: American-Style Strong Pale Ale | Light golden in color with light to medium body and bright white foam. Flavor starts with some juicy tropical fruits such as mango and pineapple, along with some lemon-like citrus. | 6.5 | 55 |
| Alternation Brewing Company | APOLLOMAX | 80: South German-Style Hefeweizen | Traditional German Hefeweizen. Heavier on clove than banana, but very balanced. | 4.8 | 0 |
| Alternation Brewing Company | FOR THE ANIMALS: OREO | 97: Sweet Stout or Cream Stout | Our revolutionary almond milk stout (dairy free) aged on 100 lbs. of Oreos. | 5.4 | 0 |
| Alternation Brewing Company | PARK BENCH MUTATION 1.0 | 25: Brett Beer | Blended solera brett beer aged on 100 lbs of fresh Western Colorado cherries. The blend is a 50/50 blend of a base beer, each aged on several different strains of Brett. | 6.6 | 0 |
| Alternation Brewing Company | QUILT STAR GOWN | 84: Classic Saison | Farmhouse saison. Dry and full of hay, strawberry, and yeast driven esters. | 6.5 | 0 |
| Alternation Brewing Company | WATTS TOWER DREAM | 27b: Wood- and Barrel-Aged Dark Beer | A malty Vienna lager aged for 3 months in freshly dumped, oak tequila barrels. The resulting beer is extremely pleasant. Full of vanilla, oak, and fruit flavors. | 5.2 | 0 |
| Altstadt Brewery | Altstadt Alt | 79: German-Style Altbier | Our Alt boasts a brilliant amber color with a slight toasty caramel flavor from 100% German malts. Hallertau hops balance out this full-flavored brew made in the tradition of Dusseldorf's finest! | 4.8 | 17 |
| Altstadt Brewery | Altstadt Kolsch | 53: German-Style Koelsch | A crisp, well-balanced and refreshing brew with just slight hop flavor in the style of the finest brews from Cologne! Brewed with German malt, hops and yeast. | 4.8 | 17 |
| Altstadt Brewery | Altstadt Lager | 43: Munich-Style Helles | A traditional Munich-style Helles, this bright, clean, malt-driven brew is made with the finest German malts and noble hops and fermented cold. | 4.8 | 9 |
| Altstadt Brewery | Altstadt Oktoberfest | 46: German-Style Maerzen | A maerzen-style lager with a beautiful light copper color from a blend of Pilsner, Mucich, and Vienna malts. This brew smooth and clean, with a coplex malty flavor to match the original Oktoberfest beers. | 5.9 | 16 |
| Ancestry Brewery | Aussie Hazy IPA | 60: Juicy or Hazy Pale Ale | Vic Secret, Cashmere and Enigma hops bring rich stone fruit and tropical fruit character to a smooth, wheat-driven malt base. | 6.7 | 62 |
| Ancestry Brewery | Best Coast IPA | 62: American-Style India Pale Ale | Powerful citrus hop aromas that fade to pine. Chocked full of Mosaic, Citra and Cascade hops to add a juicy, west coast hop burst. | 7 | 77 |
| Ancestry Brewery | Bourbon Barrel Aged Belgian Quad | 27b: Wood- and Barrel-Aged Dark Beer | A classic, full-bodied Belgian Quad aged in Bourbon barrels for 9 months, rested in the cellar for 1 year. Toffee, dark honey, mulling spices dominate flavor and aroma. | 12.1 | 15 |
| Ancestry Brewery | German Pilsner | 41: German-Style Pilsener | Refreshing with subtle malt complexities. Cereal and bread flavors give way to bright, citrus finish. | 5.5 | 30 |
| Ancestry Brewery | Irish Red | 73: Irish-Style Red Ale | Full of caramel, toast and toffee flavor with a medium body and dry finish. Best paired with shepherd's pie. | 5.4 | 21 |
| Angry Fish Brewing Company | Cloudy Daze 2.0 | 63: Juicy or Hazy India Pale Ale | A hazy IPA with a lot of late addition hops. This beer is triple dry hopped and unfiltered. | 7.8 | 80 |
| Angry Fish Brewing Company | Sunny Daze | 62: American-Style India Pale Ale | Citrus flavor abounds with a hint of zest that has enough sweetness to tame those hops and leave you with pure sunshine in a glass. | 7 | 85 |
| Angry James Brewing Co | 4th Street Brown | 75: American-Style Brown Ale | American style Brown Ale brewed with dark chocolate and roasted malts accompanied by balanced hop character from American Cascade and Amarillo hops. | 5.7 | 29 |
| Angry James Brewing Co | Alpen Weisse | 80: South German-Style Hefeweizen | German style wheat beer fermented slightly cooler to balance out the banana, vanilla, and clove characteristics. | 5.3 | 14 |
| Angry James Brewing Co | Norwegian Farmhouse | 85: Specialty Saison | Belgian style farmhouse fermented with Voss Norwegian yeast giving it a nice sweet, tart, and funky characteristics. | 7.6 | 28 |
| Angry James Brewing Co | Tricentric IPA | 62: American-Style India Pale Ale | West coast style IPA fermented with eccentric ale yeast which leaves a nice malt backbone. Dry hopped with Citra, Cascade, and Centennial hops. | 7.2 | 62 |
| Angry James Brewing Co | Two Tone Footer Stout | 12: Coffee Stout or Porter | American Stout style, dry hopped with Jazzy Java coffee beans. Has a nice chocolate back-bone with very forward coffee flavor and aroma. | 6.4 | 28 |
| Arrowood Farms | Danko | 14a: Rye Beer | N.Y farmhouse lager brewed with grain from the Hudson valley and hops from the finger lakes. | 5.1 | 25 |
| Arrowood Farms | Farmhouse Table Beer | 85: Specialty Saison | Mixed culture saison aged in chardonnay barrels. Brewed with Arrowood Farms grown Cascade hops. | 6.3 | 20 |
| Arrowood Farms | Junebug | 20e: Finnish-Style Sahti | Finnish inspired farmhouse ale, with farm foraged juniper boughs, and fermented with house grown sourdough culture. | 5.9 | 6 |
| Arrowood Farms | Porch Beer | 7: Field Beer | Bright, wild sour ale brewed with Arrowood Farms Cascade hops, fermented with house grown mixed culture. | 4.5 | 5 |
| Arrowood Farms | Starling | 25: Brett Beer | Farmhouse ale with brettanomyces dry hopped with Sterling hops. | 5.4 | 29 |
| Artifex Brewing Company | Artifexican | 39: American-Style Cream Ale | Crisp, clean, bready | 4.7 | 9 |
| Artifex Brewing Company | Big Trotter | 73: Irish-Style Red Ale | Malty, caramel, balanced | 6 | 18 |
| Artifex Brewing Company | No Name | 62: American-Style India Pale Ale | Piney, Bitter, Stone Fruit | 7.5 | 80 |
| Artifex Brewing Company | Orange You Different | 63: Juicy or Hazy India Pale Ale | Soft, orange, ripe fruit | 7.6 | 32 |
| Artifex Brewing Company | Trigger Finger | 62: American-Style India Pale Ale | Tropical, balanced, peach | 6.7 | 69 |
| Arts District Brewing Company | Aurora Persica | 31: Fruited Wood- and Barrel-Aged Sour Beer | Stunning soft peach aromas bring to mind freshly harvested fruit, with a nectar-like mouthfeel and layers of earthen must. These barrels were aged 18 months as Brettanomyces Bruxellensis var. Drei takes extensive time to produce its unique aromatics, with | 5.5 | 0 |
| Arts District Brewing Company | Botanical Gardener | 55: Classic English-Style Pale Ale | Juniper, pepper and notes of gingerbread up front, followed by an oaty and floral pale ale maltiness. Made with spent gin botanicals from our downtown LA neighbors at THE SPIRIT GUILD. | 4.9 | 0 |
| Arts District Brewing Company | Cowboy Curtis | 34e: Smoke Porter | Campfire smoke, candy bar chocolate aromas with a matching chewy mouthfeel. Brewed with 20% Weyermann Beechwood smoked malt. Satisfying, pensive, rich. | 7.1 | 0 |
| Arts District Brewing Company | Flores Solis | 26: Mixed-Culture Brett Beer | This saison was foeder-aged for 3 months with Brettanomyces, creating an elegant blend of creamy malt, vanilla wood, and leathery funk. Herbal notes of chamomile are dominant, with high carbonation creating a silky and uplifting body. | 6.9 | 0 |
| Arts District Brewing Company | Honeycut | 17: Session India Pale Ale | Citra dances on a bone-dry malt bill to create notes of pineapple and orange pulp. Wheat and honey malt give a sweet, supporting nudge to create a snappy and crushable experience. | 4.2 | 0 |
| Aspen Brewing Company | Ajax Pilsner | 41: German-Style Pilsener | light german pilsner lager | 4.7 | 0 |
| Aspen Brewing Company | Cloud 9 Saison | 84: Classic Saison | traditional Belgian farmhouse saison | 6.8 | 0 |
| Aspen Brewing Company | Independence Pass Ale IPA | 56: English-Style India Pale Ale | high altitude American IPA | 7 | 64 |
| Aspen Brewing Company | This Season's Blonde Ale | 52: Golden or Blonde Ale | | 5.6 | 24 |
| Atrevida Beer Company | Boriqua | 82b: Belgian-Style Blonde Ale | A medium-bodied, fruity, Belgian blond ale made with pineapple, lemon and orange for a bright, tart and citrus forward taste. | 7.2 | 27 |
| Atrevida Beer Company | Drunken Churro | 83: Belgian-Style Witbier | A smooth Witbier made with cinnamon, spices and agave which offers up a crisp "bite" on the back end of the mouthfeel. | 5.3 | 20 |
| Atrevida Beer Company | E-Legal | 14a: Rye Beer | A medium bodied Rye IPA that is hop forward at the beginning of the mouth feel and rounded out smoothly by the rye for a dry, crisp finish. | 7.6 | 83 |
| Atrevida Beer Company | El Dorado | 53: German-Style Koelsch | A well balanced, light bodied, bright, herbal and citrus forward Kolsch with notes of refreshing lime and lemongrass on the mouthfeel and the nose. | 5.7 | 30 |
| Atrevida Beer Company | Fresas Con Crema (Nitro) | 39: American-Style Cream Ale | A velvety, light-bodied ale that embodies the taste of pure strawberries! | 5.9 | 20 |
| Atwater Brewing Co | Atwater's Lager | 38a: American-Style Lager | | 4.5 | 11 |
| Atwater Brewing Co | British Raj | 56: English-Style India Pale Ale | English style IPA | 0 | 0 |
| Atwater Brewing Co | Decadent Dark Chocolate Ale | 10: Chocolate Beer | Chocolate beer | 5.2 | 11 |
| Atwater Brewing Co | Imperial Vanilla Java Porter | 11: Coffee Beer | Imperial coffee beer | 0 | 0 |
| Atwater Brewing Co | Purple Gang Pilsner | 41: German-Style Pilsener | Northern German style Pilsner | 4.8 | 32 |
| Augustino Brewing | Dark Side of the Bock | 49a: Traditional German-Style Bock | This easy-drinking and malty German Bock beer may appear dark in color, but don't be afraid, it's filled with malt character and sweetness. Light bready and toasty malt flavors release the colors of this beer like white light passing through a pris | 5.25 | 25 |
| Augustino Brewing | Ordinary World | 70a: Ordinary Bitter | A lighter version of our ESB. This beer is a traditional English (ordinary) bitter, but don't let the "bitter" scare you. Expect a nice balanced, slightly lower carbonated, cask-like ale. | 3.4 | 20 |
| Austin Beer Garden Brewing Co- The | Hell Yes | 43: Munich-Style Helles | Bavarian-style lager. Simple and elegant. 2016 GABF Bronze. | 4.5 | 18 |
| Austin Beer Garden Brewing Co- The | Industry | 41: German-Style Pilsener | Crisp, assertive and extra dry. 2016 GABF Gold | 4.9 | 40 |
| Austin Beer Garden Brewing Co- The | Luxury Liner | 64: Imperial India Pale Ale | Treat yourself to Lupulin Luxury via Simcoe & Citra Hops! | 7.8 | 80 |
| Austin Beer Garden Brewing Co- The | Rocket 100 | 42: Bohemian-Style Pilsener | Longing for the beer of their homeland, German immigrants brewed with new, indigenous ingredients, and with all their passion and skill. This is our interpretation. | 5.1 | 27 |
| Austin Beer Garden Brewing Co- The | Velvet Revolution | 42: Bohemian-Style Pilsener | Classic Bohemian Pilsner - Soft water, Budvar malt, Saaz Hops. This pils is a very blond, brilliantly clear, moderately effervescent lager, modeled largely after a beer style invented in 1842 in the Czech city of Pilsen. | 5 | 40 |
| Avery Brewing Co | Fimbulvvinter, Rum Barrel-Aged Belgian-Style Quintuple | 28: Wood- and Barrel-Aged Strong Beer | \\u200bFind warmth in this rum barrel-aged odyssey, a legend of our steadfast brew warriors in their quest to take a traditional Belgian yeast to new heights of glory. | 16.9 | 0 |
| Avery Brewing Co | Plank'd, Imperial Rum Barrel-Aged Coconut Porter | 28: Wood- and Barrel-Aged Strong Beer | | 16.2 | 0 |
| Avery Brewing Co | Rumpkin, Imperial Rum Barrel-Aged Pumpkin Ale | 28: Wood- and Barrel-Aged Strong Beer | We wondered what would happen if a monstrous pumpkin ale, plump full of spicy gourdiness, were aged in fine fresh rum barrels to add suggestions of delicate oak and candied molasses. Rumpkin is what happens! | 16.3 | 0 |
| Avery Brewing Co | Scarlata Cucumis, Oak Barrel-Aged Ale Cucumber and Hibiscus Ale | 30: Wood- and Barrel-Aged Sour Beer | \\u200bWhat do you get when you blend a cucumber, oak barrels and tropical flowers? Other than a night you soon won't forget you'll get this vibrant sour ale that tickles your senses and puckers your flavor hole with a tart and crisp finish. | 5.4 | 0 |
| Avery Brewing Co | Tweak, Imperial Bourbon Barrel-Aged Coffee Stout | 29: Wood- and Barrel-Aged Strong Stout | Our very own Parker, of the cartoon and cat loving variety, created this cult classic character back in our 17th season by Bourbon barrel-aging a high-octane coffee stout. Tweak out! | 16 | 0 |
| Backstep Brewing Company | Lost Season | 84: Classic Saison | This pale, dry, higher alcohol take on a Saison is refreshing, but with the same complex characteristics that you expect to find in a Saison, such as: Fruitiness, spiciness, and earthiness. | 7.3 | 30 |
| Backstep Brewing Company | Quinn | 94: Classic Irish-Style Dry Stout | A Classic Irish Dry Stout with notes of chocolate, coffee and roasted malt. Named for Lt. William Quinn (Owner Jim's Uncle) of the Chicago Fire Department, who was killed in the line of duty on February 13th, 1971. | 5.3 | 30 |
| Backstep Brewing Company | Watchroom | 83: Belgian-Style Witbier | Watchroom Wit is a Belgian Witbier with coriander seeds and notes of citrus! Named for the Watchrooms still found in modern firehouses that hold communications equipment and radios, but used to be actual watchrooms where Firefighters would watch a town for | 5.5 | 15 |
| Backstep Brewing Company | Well Involved | 2a: Light American Wheat Beer with Yeast | A hoppy American Wheat beer with El Dorado and Simcoe Hops. | 5.3 | 25 |
| Backyard Brewery | Barrel Aged Sauvin Blonde | 27a: Wood- and Barrel-Aged Pale to Amber Beer | Blonde Ale brewed with Nelson Sauvin hops and aged for 5 months in Chardonnay barrels. | 5.5 | 34 |
| Backyard Brewery | Haystack Hefeweizen | 80: South German-Style Hefeweizen | Traditional German Hefeweizen, noble hopped and clean with a full mouthfeel. | 5.3 | 15 |
| Backyard Brewery | Kafija | 12: Coffee Stout or Porter | Baltic porter with Locally roasted coffee | 8.1 | 41 |
| Backyard Brewery | Penny Farthing | 40a: American-Style Amber Lager | Traditional American Amber Lager, hopped with locally grown hops from our friends at The Hop Yard. | 5.3 | 37 |
| Backyard Brewery | Swipe Right IPA | 63: Juicy or Hazy India Pale Ale | Copiously hopped and hazy. Smooth bitterness with huge, tropical hop aroma. | 7.3 | 55 |
| Baere Brewing Company | Baere-liner Weisse | 77a: Berliner-Style Weisse | Our flagship sour ale. Quick soured and mixed-culture fermented in stainless. | 4 | 0 |
| Baere Brewing Company | Bring the Greenback | 77b: Specialty Berliner-Style Weisse | Baere-liner Weisse w/ foraged spruce tips | 4.8 | 0 |
| Baere Brewing Company | C3(i)PA | 62: American-Style India Pale Ale | A classic style American IPA w/ Cascade, Chinook and Centennial hops. | 6.9 | 0 |
| Baere Brewing Company | Saison w/ Brett | 84: Classic Saison | Our house Saison conditioned in the keg w/ Brett. 2016 GABF medal winner! | 5.3 | 0 |
| Baere Brewing Company | Stout | 96: American-Style Stout | Our house stout w/ cocoa shells from Dead Dog Chocolate | 6.4 | 0 |
| Bale Breaker Brewing Company | The Ossifier Red Rye IPA | 28: Wood- and Barrel-Aged Strong Beer | After the January 2018 release of The Ossifier, our first collaboration with Jameson, they sent us more Irish whiskey barrels all the way from Middleton to play around with. Our next experiment: a red rye the color of a Yakima wildfire sunset. | 9.1 | 82 |
| Bale Breaker Brewing Company | The Ossifier Series: Red Rye IPA Edition | 14a: Rye Beer | A red rye the color of a Yakima wildfire sunset. Aged in Jameson barrels for 1 month. Hoppy creme br\\u00fbl\\u00e9e. Vanilla, citrus, pine. | 8.8 | 55 |
| Bale Breaker Brewing Company | The Ossifier Series: Stout Edition | 29: Wood- and Barrel-Aged Strong Stout | A complex version of Domancy barrel-aged for 2 months. Decadent German chocolate cake with whiskey frosting. Chocolate, vanilla, coconut, smoke, almond, whiskey. | 9.3 | 41 |
| Bale Breaker Brewing Company | The Ossifier Stout | 29: Wood- and Barrel-Aged Strong Stout | After the January 2018 release of The Ossifier, our first collaboration with Jameson, they sent us more Irish whiskey barrels all the way from Middleton to play around with. Our next experiment: a complex version of Dormancy barrel-aged for 2 months. | 9.3 | 41 |
| Band Of Bohemia | Indian Pale Ale | 9: Herb and Spice Beer | A true Indian Pale Ale, featuring lime leaves, cardamom, coriander, cloves, star anise and roasted grapes | 6.1 | 0 |
| Band Of Bohemia | Jasmine | 7: Field Beer | Vienna malt, green tea and jasmine rice join together to create an ethereal lace complexity that is both simple and thought provoking. | 5.5 | 0 |
| Band Of Bohemia | The Noble Raven | 79: German-Style Altbier | A German/Belgian hybrid featuring hallertauer hops and a german hefeweizen ale yeast. | 5.6 | 0 |
| Banded Oak Brewing Company | Atomga Imperial Stout | 99a: American-Style Imperial Stout | Dark strong stout with complex malt flavor. Roasted marshmallow, sweet tobacco, cacao and coffee are just a few flavors detected in the first sips. | 9.5 | 77 |
| Banded Oak Brewing Company | Belgian Blonde | 82b: Belgian-Style Blonde Ale | A low hopped, moderate-strength golden ale with slight honey like sweetness while maintaining a light body and an easy, mildly dry and spicy finish. | 7.3 | 18 |
| Banded Oak Brewing Company | Drunkard's Cloak | 101a: Old Ale | | 9.7 | 0 |
| Banded Oak Brewing Company | Porter | 92: Brown Porter | A classic American Porter with big malt aromas that are dark and roasty with vibrant chocolate notes shining through. Light bodied with a slighty creamy mouthfeel. | 5.2 | 32 |
| Barnett and Son Brewing Company | CH-47 IPA | 62: American-Style India Pale Ale | West-Coasty from 100% Chinook hops. | 6.5 | 65 |
| Barnett and Son Brewing Company | Nevermore Pumpkin Ale | 6b: Pumpkin Spice Beer | Spiced amber ale, clean and malty with just enough hop bitterness to balance the spices - nutmeg, cinnamon, and ginger - and of course, real pumpkin! | 5.5 | 33 |
| Barnett and Son Brewing Company | Oktoberfest | 40c: American-Style Maerzen/Oktoberfest | Rich and malty lager with a balance of clean Hersbrucker hop bitterness. | 5.6 | 25 |
| Barnett and Son Brewing Company | Twenty Mile Rye Pale Ale | 14a: Rye Beer | Spicy rye character, clean and crisp. A blend of American pale malt, English Crystal malt German rye, Willamette and Warrior hops. | 6.5 | 45 |
| Barrel Theory Beer Company | Draco | 77b: Specialty Berliner-Style Weisse | | 4 | 0 |
| Barrel Theory Beer Company | Rage Quit | 41: German-Style Pilsener | | 4.7 | 0 |
| Barrel Theory Beer Company | Rain Drops | 63: Juicy or Hazy India Pale Ale | | 7.5 | 0 |
| Barrel Theory Beer Company | Shooter McGavin | 64: Imperial India Pale Ale | | 8.2 | 0 |
| Bayou Teche Brewing | Fried Green Tomato | 24: Fruited American-Style Sour Ale | Sour Ale Brewed with tons of fresh green tomatoes. | 5 | 10 |
| Bayou Teche Brewing | LA 31 Acadie | 84: Classic Saison | Acadie is an amber colored, light- bodied farmhouse ale with tangerine-like hop aroma and a soft sweet malt flavor and mellow bitternes | 5.7 | 20 |
| Bayou Teche Brewing | LA 31 Swamp Thing | 63: Juicy or Hazy India Pale Ale | Our Swamp Thing is a hoppy, citrusy and hazy IPA made with only the finest Pilsner malt and a blend of hops that include Mosaic, Citra, and Chinook. It's fermented with an ale yeast that allows these flavors to shine. | 6.3 | 60 |
| Bayou Teche Brewing | Ragin' Cajuns | 53: German-Style Koelsch | Ragin' CajunsTM Genuine Louisiana Ale embraces locally grown grain in its recipe for a flavorful lighter-bodied, dry, crisp, and snappy craft ale. | 5.5 | 12 |
| Beachwood Blendery | Chaos is a Friend of Mine | 30: Wood- and Barrel-Aged Sour Beer | Belgian-style sour ale fermented and aged in oak barrels | 6.5 | 0 |
| Beachwood Blendery | Dia de los Mangos | 31: Fruited Wood- and Barrel-Aged Sour Beer | Belgian-style sour ale fermented and aged in oak barrels w/ Mango, Tamarind and Chili | 6.9 | 0 |
| Beachwood Blendery | Funk Yeah | 87b: Belgian-Style Gueuze Lambic | Gueuze-inspired Sour Ale | 6.4 | 0 |
| Beachwood Blendery | Kriek | 87c: Belgian-Style Fruit Lambic | Belgian-Style Sour Ale Fermented and Aged in Oak Barrels with Tart Cherries | 6.4 | 0 |
| Beachwood Blendery | Little Secrets | 31: Fruited Wood- and Barrel-Aged Sour Beer | Belgian-style sour ale aged in oak barrels with raspberries and dry hopped with Mosaic hops | 6.5 | 0 |
| Beachwood Brewing | Amalgamator | 62: American-Style India Pale Ale | West Coast-Style India Pale Ale | 7.1 | 70 |
| Beachwood Brewing | Brandy Barrel Aged System of a Stout | 12: Coffee Stout or Porter | Imperial Coffee Stout | 13 | 0 |
| Beachwood Brewing | Coconudder | 97: Sweet Stout or Cream Stout | Milk Stout with Coconut | 5.9 | 30 |
| Beachwood Brewing | Double Dry-Hopped Melrose | 62: American-Style India Pale Ale | West Coast-Style India Pale Ale | 7.1 | 99 |
| Beachwood Brewing | Hoppa Emeritus | 76: American-Style Black Ale | West Coast-Style Black IPA | 7.1 | 99 |
| Beachwood Brewing | Mocha Machine | 12: Coffee Stout or Porter | Imperial Chocolate Coffee Porter | 9.2 | 36 |
| Beachwood Brewing | Opaque and Bake | 63: Juicy or Hazy India Pale Ale | New England-style India Pale Ale | 6.8 | 30 |
| Beachwood Brewing | Vanilla Fudge | 96: American-Style Stout | Imperial Chocolate/Vanilla Stout | 9 | 27 |
| Bear Republic Brewing Co | A Beer Down Under | 57b: Australian-Style Pale Ale | After a long ride down the hoppy trail in a fried out kombi, our brewers came home inspired to brew this dry, quaffable pale ale that features a fruity, tropical hop punch of flavor from the use of Galaxy and Ella hops from down under. Cheers mate! | 6.4 | 45 |
| Bear Republic Brewing Co | Brut Squad | 19a: Experimental Beer | A new style of beer that is sweeping through the Bay Area craft beer community and beyond. Ours is deftly hopped with Galaxy and Hallertau Blanc for a fruit forward tropical nose and low bitterness. Like the bubbly French wine this beer is, bone dry and ex | 6.5 | 15 |
| Bear Republic Brewing Co | El Oso | 40a: American-Style Amber Lager | Crafted in the spirit of thirst quenching Mexican lagers, this well balanced amber lager is crisp with just a suggestion of caramel. | 4.9 | 18 |
| Bear Republic Brewing Co | Hop Shovel | 62: American-Style India Pale Ale | Hop Shovel is dry, but with a soft and rounded mouthfeel achieved by using a high proportion of wheat and rye. Hop varieties Mosaic, Meridian, and Denali provide an abundance of flavor and aroma. | 7.5 | 100 |
| Bear Republic Brewing Co | Old Baba Yaga | 29: Wood- and Barrel-Aged Strong Stout | Named for the witch who guarded the fountain of life and death in Russian folklore, the black depths of this Russian Imperial Stout hold coffee, licorice, and bittersweet chocolate flavors. | 13 | 115 |
| Bear Republic Brewing Co | Pace Car Racer | 17: Session India Pale Ale | Hoppy aromas of pine and citrus, with a smooth malt flavor that empties your glass at a speedy pace. This session IPA is the newest addition to the Racer\\u2122 family. | 4 | 55 |
| Bear Republic Brewing Co | Peter Brown Tribute Ale | 92: Brown Porter | Peter Brown Tribute Ale is malty American Brown Ale, brewed with molasses, brown sugar, and hopped with Cascade and Centennial. It\\u2019s just the way Pete would have wanted it. | 6.3 | 21 |
| Bear Republic Brewing Co | Racer 5 IPA | 61: American-Style Strong Pale Ale | This hoppy IPA is a full bodied beer brewed with malted barley, wheat, and crystal malts. The malt base is designed to highlight the unique floral qualities Columbus and Cascade hops from the Pacific Northwest | 7.5 | 75 |
| Bear Republic Brewing Co | Racer 500 | 59: American-Style Pale Ale | Brewed to celebrate the greatest auto race, this American IPA takes the victory lap on a chassis of Amarillo, Citra and Galaxy for a tropical citrus hop boost with a dry malt finish. There\\u2019s a trophy in every glass! | 6 | 60 |
| Bear Republic Brewing Co | Red Rocket Ale | 67: Double Hoppy Red Ale | Red Rocket Ale\\u00ae Red Rocket Ale is a bastardized Scottish style red ale that traces its origins to our homebrew roots. This full bodied and hoppy brew finishes on the palate with sweet, caramel malt flavors. | 6.8 | 67 |
| Bear Republic Brewing Co | Sonoma Tart Blackberry Peach | 24: Fruited American-Style Sour Ale | A golden ale kettle soured with the addition of Tartare and fruited with blackberries and peaches. Delicious fruit flavors with a slightly tart finish. | 5.7 | 17 |
| Bear Republic Brewing Co | Thru the Haze | 60: Juicy or Hazy Pale Ale | This deliciously crushable IPA emphasizes all the awesomeness of Vic Secret, Citra and Hallertau Blanc hops, paired with a dry malt profile. Grapefruit and tropical fruit aromas set the stage for a huge citrus explosion of flavor on your taste buds, withou | 6.4 | 30 |
| Bearded Owl Brewing | Einer Honning Ol | 85: Specialty Saison | | 10.5 | 5 |
| Bearded Owl Brewing | Mike Tyson's Voice | 96: American-Style Stout | | 5.5 | 45 |
| Bearded Owl Brewing | Strath a'Leann | 20a: Historical Beer | | 7.3 | 15 |
| Bearded Owl Brewing | Tropix Fruited Sour | 87e: Other Belgian-Style Sour Ale | | 4.6 | 0 |
| Bell's Brewery- Inc | Amber Ale | 66: American-Style Amber/Red Ale | | 5.8 | 0 |
| Bell's Brewery- Inc | Black Note | 29: Wood- and Barrel-Aged Strong Stout | | 11.2 | 0 |
| Bell's Brewery- Inc | Double Two Hearted | 64: Imperial India Pale Ale | | 11 | 0 |
| Bell's Brewery- Inc | Mild Ale | 69a: English-Style Pale Mild Ale | | 3.8 | 0 |
| Bell's Brewery- Inc | Octoberfest Beer | 37b: American-Style Amber Light Lager | | 5.5 | 0 |
| Bell's Brewery- Inc | Roundhouse | 68: Imperial Red Ale | | 7.5 | 0 |
| Bell's Brewery- Inc | The Wild One | 30: Wood- and Barrel-Aged Sour Beer | | 6.1 | 0 |
| Bell's Brewery- Inc | Two Hearted | 62: American-Style India Pale Ale | | 7 | 0 |
| Beyond The Mountain Brewing Company | Basil Saison | 85: Specialty Saison | A sweet and peppery saison complimented with mint flavors from a pound of basil per barrel. | 4.8 | 31 |
| Beyond The Mountain Brewing Company | BTM IPA | 62: American-Style India Pale Ale | A well rounded IPA with the perfect blend of citrus, pine, and bitterness. | 6.7 | 65 |
| Beyond The Mountain Brewing Company | Daddy's Water | 38a: American-Style Lager | | 3.8 | 10 |
| Beyond The Mountain Brewing Company | Headspin | 64: Imperial India Pale Ale | A double IPA with orange and mango flavors. | 8.1 | 85 |
| Bhramari Brewing Company | Hop & Lock | 65: Juicy or Hazy Imperial or Double India Pale Ale | NE DIPA w/ Mosaic, Vic Secret, El Dorado. | 8.1 | 45 |
| Bhramari Brewing Company | Lorelai | 62: American-Style India Pale Ale | American IPA w/ Citra, Huell Melon, & Mandarina Bavaria | 6.9 | 41 |
| Bhramari Brewing Company | Molly's Lips | 19a: Experimental Beer | Black Gose w/ Orange Blossom. | 4 | 0 |
| Bhramari Brewing Company | Rhymes w/ Purple | 77b: Specialty Berliner-Style Weisse | Berliner Weisse Style Ale w/ Boysenberry, Elderberry, Black Currant, Raspberry, Blackberry, & Blueberry | 5.4 | 0 |
| Big Alice Brewing Company | Jalapeno Rye | 8: Chili Beer | A drinkable chili beer made with fresh jalapeno peppers. Dominated by jalapeno flavors without the kick, the thick head contains much of the aroma while the velvety mouthfeel lends itself to a subtle sweetness followed by a lingering hint of spice. | 7.3 | 37 |
| Big Alice Brewing Company | Mojito Sour | 31: Fruited Wood- and Barrel-Aged Sour Beer | Sour Ale with Mint and Lime aged in Rum Barrels | 6.5 | 2 |
| Big Alice Brewing Company | NYS Pils | 35b: Contemporary American-Style Pilsener | Pilsner Brewed with 100% New York State Hops and Malt | 5.6 | 32 |
| Big Dog's Brewing Co | Brut-ylicious | 13: Specialty Beer | | 6.8 | 40 |
| Big Dog's Brewing Co | Dog Pound Pils | 41: German-Style Pilsener | | 5.5 | 35 |
| Big Dog's Brewing Co | Knotty Dog - Son of a Gun | 28: Wood- and Barrel-Aged Strong Beer | | 9.8 | 15 |
| Big Dog's Brewing Co | Tripel Dog Dare | 89: Belgian-Style Tripel | | 9.1 | 20 |
| Big Storm Brewing Co. | 6 Year Storm | 14a: Rye Beer | To commemorate 6 years, Big Storm brewed an Imperial Rye Ale aged in rye whiskey barrels. The flavor and aroma is a rich m\\u00e9lange of oak, toffee and vanilla with a perceptible but smooth alcohol warmth and subtle sweet caramel finish and spicy rye note | 8.8 | 0 |
| Big Storm Brewing Co. | Belgian Category 5 Quintupel | 90b: Belgian-Style Dark Strong Ale | Fermented w/ Belgian yeast, racked, re-fermented w/ honey in French white oak Chardonnay barrels w/ champagne yeast. Complex intermingling of sweet malt & honey, layers of fruity esters & spicy yeast phenols, w/ sweet tropical fruit & hints of | 16 | 0 |
| Big Storm Brewing Co. | Key Lime Shandy | 4: Fruit Wheat Beer | This shandy style beer is a true sip of Florida sunshine. Key Lime puree straight from the Florida Keys adds a smooth taste and sweet key lime aroma. Subtle malt characters paired with the citrus flavors of the key limes make this beer burst with flavor. | 4.5 | 0 |
| Big Storm Brewing Co. | Tropic Pressure | 52: Golden or Blonde Ale | Highly drinkable Florida Ale steeped w/ hibiscus flowers. The color of the beer has been kissed by the sun. The nose smells of village lost is paradise: blossoming flowers, honeysuckle & freshly baked island bread cooling on the windowsill. | 4.4 | 17 |
| Big Stump Brewing Company | Capulet's Orchard | 19c: Wild Beer | Raspberry. Wild Honey. Rose Hipps | 6.4 | 0 |
| Big Stump Brewing Company | Devils in the details BGS | 91b: Other Belgian-Style Specialty Ale | Belgian Golden Strong Ale | 0 | 0 |
| Big Stump Brewing Company | P&Q Pilsner | 41: German-Style Pilsener | German Continental Pilz. Saaz. | 4.8 | 0 |
| Big Stump Brewing Company | Salted Thicket Raspberry Gose | 78b: Contemporary Gose | Salted Thicket Raspberry Gose | 0 | 0 |
| Big Timber Brewing | Bourbon Barrel Frost Notch | 28: Wood- and Barrel-Aged Strong Beer | Rich Smooth Bourbon | 8.5 | 30 |
| Big Timber Brewing | Double Bit IPA | 62: American-Style India Pale Ale | Bold Juicy Deceptive | 8 | 77 |
| Big Timber Brewing | Jalapeno Pale Ale | 8: Chili Beer | Clean Floral Refreshing with Fresh Jalapenos | 5.2 | 37 |
| Big Timber Brewing | Logger Lager | 41: German-Style Pilsener | Noble Crisp Dry | 5.2 | 35 |
| Big Timber Brewing | Porter | 93: Robust Porter | Chocolate Coffee Balanced | 6.5 | 32 |
| Bismarck Brewing | Lo-Fire Pils | 42: Bohemian-Style Pilsener | | 5.7 | 40 |
| Bismarck Brewing | Brady's Belgian Wit | 83: Belgian-Style Witbier | | 5.2 | 13 |
| Bismarck Brewing | Dazy | 62: American-Style India Pale Ale | | 7.1 | 67 |
| Bismarck Brewing | Liquid Lunch | 100a: Traditional Scotch Ale | | 7.1 | 21 |
| Bismarck Brewing | Nochmal | 49b: German-Style Heller Bock/Maibock | | 7.9 | 25 |
| BJs Restaurant & Brewery - Chandler | BJ's Prickly Pear Honey Wheat | 3: American-Style Fruit Beer | Prickly pear cactus fruit, orange blossom honey, lemon zest | 0 | 0 |
| BJs Restaurant & Brewery - Chandler | BJ's Quad | 88b: Belgian-Style Quadrupel | Quad | 0 | 0 |
| BJs Restaurant & Brewery - Chandler | Piranha Pale Ale | 59: American-Style Pale Ale | This hoppy ale is dry-hopped with the snappy flavor and bite of Cascade hops. | 57 | 0 |
| BJs Restaurant & Brewery - Chandler | Razz Jerry Tart | 31: Fruited Wood- and Barrel-Aged Sour Beer | Raspberry infused Belgian-style Oud Bruin aged in oak wine barrels | 0 | 0 |
| Black Bottle Brewery | Bad Baby | 91d: Belgian-Style Table Beer | Our 2018 Pro-AM entry brewed with Phil D. from Windsor, CO. Belgian-style Single Ale, gold in color with spicy floral noble hops. | 4.7 | 20 |
| Black Bottle Brewery | Cold Beer | 37b: American-Style Amber Light Lager | An American Amber lager that is lightly hopped and balanced. | 5.2 | 13 |
| Black Bottle Brewery | Friar Chuck | 53: German-Style Koelsch | Straight up easy drinking smooth German-style K\\u00f6lsch. 2015 GABF medal winner. | 5.3 | 30 |
| Black Bottle Brewery | Static Age | 12: Coffee Stout or Porter | Oatmeal stout brewed with hazelnut coffee. | 6.3 | 33 |
| Black Bottle Brewery | Tripel | 89: Belgian-Style Tripel | Belgian Tripel made traditionally with Belgian candi sugar. High alcohol but easy drinking. 2016 GABF medal winner! | 9.2 | 15 |
| Black Shirt Brewing Co | Blood Orange Overdrive | 64: Imperial India Pale Ale | Double IPA conditioned atop fresh blood oranges & double dry-hopped with Mosaic & Amarillo hops | 8 | 0 |
| Black Shirt Brewing Co | BONZO! Pistachio and Lavender Rye Pale Ale | 13: Specialty Beer | A limited release rye pale ale conditioned with pistachio and lavender | 6 | 42 |
| Black Shirt Brewing Co | Colorado Public Red Ale | 66: American-Style Amber/Red Ale | Our flagship beer - hoppy, dry, and complex with aromas of juniper, lemon and fresh cut wildflowers. | 7 | 47 |
| Black Shirt Brewing Co | Red Evelyn Imperial Red Rye IPA | 68: Imperial Red Ale | Made with copious amounts of rye and wildflower honey, and hopped with Citra and Simcoe at five points in the brewing process. Released once a year. | 9.5 | 0 |
| Black Shirt Brewing Co | Timekeeper Rye Pale Ale | 14a: Rye Beer | A precise, balanced and crisp Rye Pale Ale. | 6 | 42 |
| Black Sky Brewery | Angel of Death Imperial Stout | 29: Wood- and Barrel-Aged Strong Stout | Heavy and dark. Aged in bourbon barrels that impart hints of vanilla. | 10.7 | 9 |
| Black Sky Brewery | Black Currant Belgian Strong | 9: Herb and Spice Beer | Like no beer you have ever tasted. Strong black currant finish. | 8.7 | 24 |
| Black Sky Brewery | Lila's Belgian Golden Ale | 28: Wood- and Barrel-Aged Strong Beer | | 9.1 | 9 |
| Black Sky Brewery | Watermelon Petal to the Metal | 9: Herb and Spice Beer | Light session ale with rose, hibiscus, and watermelon. | 4.7 | 16 |
| Blind Tiger Brewery & Restaurant | Blind Tiger Bock | 49a: Traditional German-Style Bock | big malt, low hops, smooth. | 7 | 16 |
| Blind Tiger Brewery & Restaurant | Capital City Kolsch | 53: German-Style Koelsch | German Style Kolsch, light, clean, refreshing. | 4.6 | 16 |
| Blind Tiger Brewery & Restaurant | Henry's Bitter | 70b: Special Bitter or Best Bitter | A delightful ESB done bloodly well right. | 5.6 | 25 |
| Blind Tiger Brewery & Restaurant | Maibock | 49b: German-Style Heller Bock/Maibock | German Style Maibock. Our most award winning beer. | 6.8 | 16 |
| Blind Tiger Brewery & Restaurant | TOP GUN IPA | 62: American-Style India Pale Ale | San Diego style IPA brewed with Amarillo and Simcoe hops. | 7 | 60 |
| Blue Owl Brewing | Dapper Devil | 24: Fruited American-Style Sour Ale | A dry, fruity and effervescent Belgian Strong ale with raspberry sweetness. | 8.9 | 26 |
| Blue Owl Brewing | Hop Totem Sour IPA | 23: American-Style Sour Ale | Hop Totem is a juicy, tropical IPA with a bold balance of bitterness, sweetness, and sourness. It's heavily hopped with Simcoe, Motueka and Falconer\\u2019s Flight hops. | 6.2 | 56 |
| Blue Owl Brewing | Spirit Animal | 23: American-Style Sour Ale | The marriage of sour-mashing and dry-hopping creates a truly rare animal. Spirit Animal is a classic pale with balanced malt, hop and sour characteristics. | 5.1 | 35 |
| Blue Owl Brewing | Van Dayum! | 23: American-Style Sour Ale | Our dry-hopped red ale showcases how rich malt balances piney American hop flavors. | 5.7 | 32 |
| Blue Owl Brewing | Wee Beastie | 23: American-Style Sour Ale | Our take on a Scotch Ale features big malt and peat notes balanced by sourness. | 9.3 | 22 |
| Blue Spruce Brewing | Poncha Pass Pecan Pie Brown | 75: American-Style Brown Ale | Big, sweet, nutty and boozy; let this beer warm to taste chocolate, vanilla, brown sugar and molasses. | 8 | 21 |
| Blue Spruce Brewing | Serrano Sunrise Chili Beer | 8: Chili Beer | Clean malt and neutral hop profile allow for our chilies to shine through providing a crisp and spicy beer | 5.1 | 28 |
| Blue Spruce Brewing | Split Pine Pale Ale | 59: American-Style Pale Ale | Light pine, floral, crisp. The perfect balance of malt and hops provides a caramel backbone. | 7.5 | 80 |
| Boggy Draw Brewery | Es Bueno | 71b: English-Style Extra Special Bitter | English style ESB. Great drinking beer that will make you feel like you\\u2019re in England ready to meet the queen! | 6.8 | 33 |
| Boggy Draw Brewery | Lovey Dovey | 94: Classic Irish-Style Dry Stout | Easy dark roast flavor, refreshing on a cool fall evening, or any time at all! | 5.2 | 43 |
| Boggy Draw Brewery | Sgt. Sinkhole | 80: South German-Style Hefeweizen | Smooth light refreshing Hefeweizen with slight banana and clove. | 6 | 28 |
| Bold Missy Brewery | Conquer the Route | 97: Sweet Stout or Cream Stout | A delicious stout made with pure organic liquid cacao responsibly sourced from Peru and Ecuador. Brewed with six malts, oats, lactose and Aurora hops. Inspired by Alison Levine. | 7.2 | 20 |
| Bold Missy Brewery | Find a Way | 83: Belgian-Style Witbier | Unfiltered Belgian Wheat beer brewed with all natural tangerine peels for a sweet citrus flavor to balance out the spicy esters from the Belgian yeast. Inspired by Diana Nyad. | 4.9 | 24 |
| Bold Missy Brewery | Nine to Five | 52: Golden or Blonde Ale | Nine to Five is a medium-bodied deep golden honey blonde. Local NC honey from Greeneman Farms was added to the fermentation process and in the finished product for a rich honey flavor. Inspired by Dolly Parton. | 9 | 24 |
| Bold Missy Brewery | Solo Flight | 74: English-Style Brown Ale | A variety of English roasted malts create a chocolate, nutty, and oat balanced malty body with mellow hop additions to balance out the sweetness. Inspired by Amelia Earhart. | 5.5 | 24 |
| Bold Missy Brewery | Trapper Keeper (AKA The Glitter Beer) | 85: Specialty Saison | Floral and spicy pink peppercorns are balanced with the tartness of lemon peels and perfectly displayed in this Belgian saison. Spicy and fruity notes are created from the warm fermentation temperatures, and (edible) glitter adds that lovely shimmer. | 6.9 | 65 |
| Boneyard Beer Co | Barrel Aged Suge Knite | 29: Wood- and Barrel-Aged Strong Stout | Rum Barrel-Aged Imperial Stout for 6 months in 80% St. Croix Barrels and 20% Bourbon Barrels | 13.5 | 80 |
| Boneyard Beer Co | Fuego Rojo | 8: Chili Beer | American Red Ale racked ontop of a habenero tincture | 5.5 | 30 |
| Boneyard Beer Co | Hop Venom IIPA | 64: Imperial India Pale Ale | Will strike your nervous system with venom-like intensity and leave you wanting more. | 9 | 60 |
| Boneyard Beer Co | PABO Pils | 41: German-Style Pilsener | Traditional German-style Pilsner brewed using age old lagering techniques. | 5 | 27 |
| Boneyard Beer Co | RPM IPA | 61: American-Style Strong Pale Ale | Slightly sweet maltiness balanced with a unique composition of 5 NW Hops. | 6.5 | 50 |
| Bootstrap Brewing Co | BMF | 67: Double Hoppy Red Ale | A juicy, bad mo-fo of a beer | 6.6 | 61 |
| Bootstrap Brewing Co | Lush Puppy | 63: Juicy or Hazy India Pale Ale | Juicy, Hazy, Citrusy IPA | 6.5 | 60 |
| Bootstrap Brewing Co | NutStrap | 12: Coffee Stout or Porter | Our delicious full bodied Imperial Coffee Stout made with OZO Coffee Company\\u2019s Mocha Java blend which combines African and Indonesian coffee beans. | 8 | 60 |
| Bootstrap Brewing Co | Stick's | 59: American-Style Pale Ale | | 5.5 | 36 |
| Bootstrap Brewing Co | Wreak Havoc | 68: Imperial Red Ale | Massively hopped Imperial Red Ale | 8.5 | 88 |
| Borderlands Brewing Company | Noche Dulce | 93: Robust Porter | | 7.2 | 16 |
| Bosque Brewing Co | Down in The Hollow | 74: English-Style Brown Ale | | 5.3 | 25 |
| Bosque Brewing Co | Elephants on Parade | 4: Fruit Wheat Beer | | 5.5 | 12 |
| Bosque Brewing Co | Fresh Start Breakfast Ale | 13: Specialty Beer | | 6.5 | 15 |
| Bosque Brewing Co | Jetty Jack | 66: American-Style Amber/Red Ale | | 5.8 | 30 |
| Bosque Brewing Co | Open Space Haze | 63: Juicy or Hazy India Pale Ale | | 6.2 | 70 |
| Bosque Brewing Co | Pistol Pete's 1888 Ale | 52: Golden or Blonde Ale | | 4.8 | 20 |
| Bosque Brewing Co | Scale Tipper | 62: American-Style India Pale Ale | | 6.5 | 95 |
| Boston Beer Co | Boysenberry Kosmic Mother Funk | 78b: Contemporary Gose | Our boysenberry variant of Kosmic Mother Funk. | 5.3 | 0 |
| Boston Beer Co | Mole Milk Baltic Porter | 51: Baltic-Style Porter | Combines decadent dark crystals & chocolate malts, lactose for a full & creamy body & our house lager yeast. Aged on vanilla beans, cinnamon, cacao nibs & ancho chile peppers to give it the complex flavor of one of Mexico's most popular & enduring dish | 7 | 0 |
| Boston Beer Co | Sam '76 | 37a: American-Style Light Lager | Cascade, Citra, Mosaic, Simcoe and Galaxy hops impart a tropical citrus aroma that gives way to a bright, juicy citrus hop flavor but without the hop bitterness. | 4.7 | 12 |
| Boston Beer Co | Samuel Adams American Kriek | 24: Fruited American-Style Sour Ale | The intense black cherry character in this beer comes from Balaton®* cherries, discovered in Hungary & are now grown in Michigan. The tartness from the cherries is balanced by a rich, malty character with toasted oak notes added from the barrel aging. | 7 | 0 |
| Boston Beer Co | Samuel Adams Boston Lager | 45: Vienna-Style Lager | The finest of ingredients including two row barley & German Noble aroma hops. The exclusive use of two row barley not only imparts a full, smooth body but also gives a wide spectrum of malt flavor ranging from slightly sweet to caramel to slightly roasted. | 5 | 30 |
| Boston Beer Co | Samuel Adams Double Bock 2013 Vintage | 50a: German-Style Doppelbock | We use an enormous amount of malt, half a pound per bottle, to brew this intensely rich lager. Its deep brown-ruby color is all made in the kettle - no black malt is used, resulting in a rich sweetness that is free of the rough taste of burnt malt. | 9.5 | 0 |
| Boston Beer Co | Samuel Adams Honey Queen | 15: Honey Beer | Showcases the balance of the honey and malt while still having a hop bitterness that is not overpowered by the sweetness of the honey. | 7.5 | 10 |
| Boston Beer Co | Samuel Adams New England IPA | 63: Juicy or Hazy India Pale Ale | Medium-bodied, hazy brew featuring a big punch of citrus juiciness. The slight sweetness is perfectly balanced by the pineapple and grapefruit hop character, without being overly bitter. | 6.8 | 35 |
| Boston Beer Co | Samuel Adams OctoberFest | 40c: American-Style Maerzen/Oktoberfest | Our version of this classic style blends rich malts for a hearty, smooth flavor with notes of caramel creating a brew that's perfect for the season, or whatever you're celebrating. | 5.3 | 16 |
| Boston Beer Co | Utopias Aged On Cherries | 28: Wood- and Barrel-Aged Strong Beer | Aged on fresh cherries. The news is decadent with right dark cherry in hints of marzipan what the flavor has Rich notes of vanilla dark fruits in layers of complexity. Finish is sweet and tangy with the pleasant lingering cherry note. | 29 | 25 |
| Bottle Logic Brewing | Fundamental Observation | 29: Wood- and Barrel-Aged Strong Stout | Bourbon Barrel Aged Imperial Vanilla Stout: Our chart-topping ''liquid brownie batter'' was aged in a medley of Buffalo Trace, WL Weller, Heaven Hill, and Four Roses bourbon barrels with multiple additions of Madagascar vanilla beans. | 13.2 | 40 |
| Bottle Logic Brewing | HazeShift | 63: Juicy or Hazy India Pale Ale | Vermont style "juicy" IPA. | 6.5 | 0 |
| Bottle Logic Brewing | Number Crunch | 29: Wood- and Barrel-Aged Strong Stout | Imperial stout aged in Bourbon Barrels, finished with a Variety of Cacao nibs & Vanilla. | 13.6 | 0 |
| Bottle Logic Brewing | Stealth Mode | 77b: Specialty Berliner-Style Weisse | Tart Wheat ale finished with hundreds of pounds of blueberries. | 5 | 0 |
| Bottle Logic Brewing | The Lost Colony | 28: Wood- and Barrel-Aged Strong Beer | Imperial Porter brewed with pecans and walnuts, aged in (80%) rum and (20%) bourbon barrels with Madagascar vanilla beans, then finished with cacao nibs and toasted pecans. | 13.2 | 0 |
| Boulder Beer Co | Due East New England-Style IPA | 63: Juicy or Hazy India Pale Ale | A blend of 3 fruity, juicy hops cut through the subdued bitterness with hints of lemon, peach and pineapple. | 6.9 | 0 |
| Boulder Beer Co | Festbier Helles Style Lager | 43: Munich-Style Helles | Golden colored crisp lager is low in hops, smooth in flavor and high in celebration! | 5.4 | 21 |
| Boulder Beer Co | Irish Blessing Oak-Aged Coffee Stout | 12: Coffee Stout or Porter | Coffee stout aged on Tullamore D.E.W. Irish Whiskey soaked oak chips. | 6.2 | 40 |
| Boulder Beer Co | My Favorite Strawberry-Lemon Radler | 4: Fruit Wheat Beer | Light, refreshing & fruity mouthfeel | 3.6 | 12 |
| Boulder Beer Co | Shake Chocolate Porter | 10: Chocolate Beer | Shake blends five different grains, including Chocolate wheat, that along with cacao nibs create a devilishly delicious chocolate finish. | 5.9 | 39 |
| Boulder Beer Co / Squared Pizza and Beer | Baby Hosen Vienna Lager | 45: Vienna-Style Lager | Rich and malty, bready and caramel flavors, subtle hints of dark fruit. | 5.5 | 20 |
| Boulder Beer Co / Squared Pizza and Beer | Buffalo Gold Golden Ale | 52: Golden or Blonde Ale | Mild maltiness gives way to a unique floral character generated by a perfect balance of Cascade hops. | 4.8 | 20 |
| Boulder Beer Co / Squared Pizza and Beer | Indian Peak Pale Ale | 60: Juicy or Hazy Pale Ale | Crisp fruity pale ale with back-end citrus hops. | 5 | 38 |
| Boulder Beer Co / Squared Pizza and Beer | Mango Verde Green Chili Mango Blonde | 8: Chili Beer | Sweet and just the right amount of spice blonde that carries a refreshing balance between both the mango and green chili. | 5.2 | 15 |
| Boulder Beer Co / Squared Pizza and Beer | Spaceman Double IPA | 64: Imperial India Pale Ale | Citrus-y double IPA with hints of pine and earthy hops | 9 | 85 |
| Boundary Bay Brewery & Bistro | Cedar Dust IPA | 62: American-Style India Pale Ale | | 6.5 | 66 |
| Boundary Bay Brewery & Bistro | Currantly Hip Sour | 24: Fruited American-Style Sour Ale | | 4.9 | 7 |
| Boundary Bay Brewery & Bistro | Ekstatik Nostratik | 30: Wood- and Barrel-Aged Sour Beer | | 7 | 0 |
| Boundary Bay Brewery & Bistro | The Don Double IPA | 65: Juicy or Hazy Imperial or Double India Pale Ale | | 9.5 | 100 |
| Brasserie Saint James | Daily Wages | 84: Classic Saison | | 6.7 | 24 |
| Brasserie Saint James | New Knew | 63: Juicy or Hazy India Pale Ale | | 0 | 0 |
| Brasserie Saint James | Red Headed Stranger | 84: Classic Saison | | 7.4 | 17 |
| Brasserie Saint James | Third Man | 89: Belgian-Style Tripel | | 8.4 | 24 |
| Breakside Brewery | Fresh Hop Bazooka Face | 62: American-Style India Pale Ale | apricot, hop candy, pineapple, tropical | 5 | 65 |
| Breakside Brewery | Gose | 78a: Leipzig-Style Gose | tart and salty with a dash of coriander. exotic coriander, Squirt, sea breeze, lemon curd scone | 4.9 | 6 |
| Breakside Brewery | Lucky as Helles | 43: Munich-Style Helles | Classic Bavarian lager - light, doughy malt, Noble | 5.1 | 16 |
| Breakside Brewery | Old World IPA | 56: English-Style India Pale Ale | floral, lemongrass, perfumey, rich malt | 6.7 | 65 |
| Breakside Brewery | Rye Curious | 55: Classic English-Style Pale Ale | apple blossom, orange, pepper, light caramel | 5.1 | 15 |
| Breakside Brewery & Taproom | Breakside IPA | 62: American-Style India Pale Ale | Classic craft beer of the Pacific Northwest. Notes of evergreen, citrus and tropical fruit | 6.3 | 74 |
| Breakside Brewery & Taproom | Lunch Break ISA | 16: Session Beer | Our hop forward session beer. Hops--Simcoe, Cascade and Centennial--Orange marmalade, grapefruit, and resin. | 5.2 | 30 |
| Breakside Brewery & Taproom | Passionfruit Sour Ale | 24: Fruited American-Style Sour Ale | 100% sour fermented wheat ale, inspired by German Berliner weisse and conditioned on passionfruit. a tart, tropical, passionfruit, wheat, acid | 5 | 3 |
| Breakside Brewery & Taproom | Wanderlust IPA | 62: American-Style India Pale Ale | golden IPA made with five different hops. grapefruit and dank notes with a crisp finish. | 6.2 | 63 |
| Breakside Brewery & Taproom | Yamber Sweet Potato Lager | 7: Field Beer | an amber-brown lager brewed with sweet potatoes and a little bit of rye. sweet potato pie, caramel, dark rye bread | 6.2 | 26 |
| Brewing Projekt- The | 715 Farmhouse Lager | 37b: American-Style Amber Light Lager | | 5.4 | 0 |
| Brewing Projekt- The | Dare Mighty Things | 60: Juicy or Hazy Pale Ale | | 6.4 | 0 |
| Brewing Projekt- The | Hustle | 59: American-Style Pale Ale | | 0 | 0 |
| Brewing Projekt- The | Things of that Nature | 64: Imperial India Pale Ale | | 0 | 0 |
| Brewtorium- The | Electric Lederhosen | 45: Vienna-Style Lager | Amber lager with toasty malt notes. Clean, satisfying & refreshing. | 5 | 15 |
| Brewtorium- The | Knights Tippler | 69b: English-Style Dark Mild Ale | Light bodied English ale with nutty, toffee & plum notes. | 3.9 | 7 |
| Brewtorium- The | Lightning Wizard | 83: Belgian-Style Witbier | Aromatic Belgian wheat beer brewed with chamomile, coriander & sweet orange peel. | 4.7 | 9 |
| Brewtorium- The | Pants on Fire | 8: Chili Beer | Our Electric Lederhosen Vienna Lager infused with roasted hatch chiles. It has great earthy pepper flavor with just a hint of heat. | 5 | 15 |
| Brewtorium- The | Swish & Flick | 7: Field Beer | Our fragrant & effervescent Lightning Wizard Witbier infused with fresh cucumber. It does not get more refreshing than this. | 4.7 | 9 |
| Brickway Brewery and Distillery | Coffee Vanilla Stout | 11: Coffee Beer | The coffee and vanilla balance this beer perfectly for the most crushable stout ever. | 5.2 | 25 |
| Brickway Brewery and Distillery | Epic Blackout Stout | 99a: American-Style Imperial Stout | A huge stout brewed with raison juice puree, malt and dextrose to hit the massive 17% abv. It comes oddly smooth and drinkable. | 17 | 65 |
| Brickway Brewery and Distillery | Tenth Sanctum Barley Wine Ale | 102a: American-Style Barley Wine Ale | Somewhere between an American and English barley wine that balances the hops with the sweetness of the molasses. | 10.2 | 60 |
| Brickway Brewery and Distillery | Wild Olivia Sour Ale | 26: Mixed-Culture Brett Beer | A 50/50 blend of Belgian Tripel and Hefeweizen, blended in used American oak, and matured for a year with a mixed Brett culture. It's worth the wait in the barrel. | 7.5 | 25 |
| Brieux Carre Brewing Company | Big Beautiful Malt | 96: American-Style Stout | This beer has the softest roast imaginable with loads of chocolate, toffee, and a subtle note of cherry. | 6.5 | 21 |
| Brieux Carre Brewing Company | It's Pronounced Gose | 78a: Leipzig-Style Gose | | 4.8 | 10 |
| Brieux Carre Brewing Company | Not the Helicopter, Ya Dummy | 63: Juicy or Hazy India Pale Ale | Made with Chinook and Cashmere hops, this beer is piney, with notes of melon, herbs, and grapefruit. All of this flavor with a mildly sweet, soft, and medium-bodied malt bill? Yup | 6.2 | 18 |
| Brieux Carre Brewing Company | Pomeranian Fight Club | 85: Specialty Saison | A truly unique Imperial Sour French Saison made with lavender, rose hips, and hibiscus. This sweet and tart beer is like potpourri in a glass. | 7.6 | 23 |
| Brieux Carre Brewing Company | Wookiee Sounds | 85: Specialty Saison | A Double-Dry-Hopped Saison with Amarillo, Simcoe, Super Cascade, and El Dorado hops that bring a pine, grapefruit and tropical flavor. This is balanced by strong saison yeast characteristics of clove, pepper, and barnyard. Rrrrrrrrrr-ghghghghghgh | 7 | 37 |
| Bright Ideas Brewing | Afterbrite | 64: Imperial India Pale Ale | A tribute to Northern California Double IPAs. Simcoe, Amarillo, and Columbus hops radiate in flavors of pine, resin, and papaya. | 8.5 | 0 |
| Bright Ideas Brewing | Brux Capacitor | 63: Juicy or Hazy India Pale Ale | The Brux yeast strain imbues notes of mango, peach and pineapple in this super juicy Tropical IPA. | 6.8 | 0 |
| Bright Ideas Brewing | Dairy Bar Porter | 10: Chocolate Beer | Infused with cocoa nibs and lactose, it's a grownup soft-serve cone. | 6 | 0 |
| Bright Ideas Brewing | Guava Mangose | 78b: Contemporary Gose | Mango, pink guava, and sea salt bring a tropical twist to a classic-style gose. | 4.5 | 0 |
| Bright Ideas Brewing | Sump Thing Mosaic | 59: American-Style Pale Ale | Brewed exclusively with mosaic hops, this New England-style pale ale is bright, soft, hazy, and refreshing. | 5.8 | 0 |
| Brink Brewing Company | Hold the Reins | 69b: English-Style Dark Mild Ale | | 4.6 | 18 |
| Brink Brewing Company | La Guatavita | 63: Juicy or Hazy India Pale Ale | | 7.6 | 17 |
| Brink Brewing Company | Milkshake IPA | 62: American-Style India Pale Ale | | 7.2 | 0 |
| Brink Brewing Company | Moozie | 97: Sweet Stout or Cream Stout | | 6.2 | 20 |
| Bristol Brewing Co | Beehive | 2a: Light American Wheat Beer with Yeast | In this classic American Wheat, Munich malt adds depth, while a goodly amount of wheat lightens the color and body of this tasty favorite. Local Black Forest honey adds character without sweetness. Unfiltered. | 4.4 | 16 |
| Bristol Brewing Co | Coffee Dunkelweizen | 11: Coffee Beer | This delicious, medium-bodied wheat beer is a masterpiece of nuance, with banana/clove notes from the hefe yeast, fruity notes from Ethiopian coffee, and hints of cherry and tobacco from an addition of Cascara after the brew. | 5.4 | 14 |
| Bristol Brewing Co | Laughing Lab | 72c: Scottish-Style Export Ale | Laughing Lab is our most popular brew among beer drinkers and beer judges alike, and here's why: the Lab has a complex maltiness and a nutty, roasted flavor that\\u2019s mildly sweet, but not too rich. Smooth and luscious! | 5.4 | 19 |
| Bristol Brewing Co | Red Baron Octoberfest | 45: Vienna-Style Lager | Our Octoberfest is a dark lager brewed in the traditional Vienna style. Vienna and Munich malts give this hearty beer a toasty, dry flavor and ruddy brown color. | 5.4 | 26 |
| Bristol Brewing Co | World Peace Death Ray | 64: Imperial India Pale Ale | WPDR is citrusy, pungent, and robust, with a goodly abundance of hops and a malt bill that provides a little backbone. A treat for the hop loyal that won\\u2019t obliterate your palate like many imperial IPAs out there. | 8 | 89 |
| Broken Compass Brewing | Coconut Porter | 7: Field Beer | A Robust Porter loaded with so much toasted Organic Coconut, it transports you to a tropical island. A beer so good, it's not just for breakfast anymore! | 5.9 | 28 |
| Broken Compass Brewing | Erin go Brau Irish Red | 73: Irish-Style Red Ale | A traditional Irish Red. | 6 | 20 |
| Broken Compass Brewing | Ginger Pale Ale | 9: Herb and Spice Beer | Fresh ginger and ginger tea in a light pale ale. | 5.9 | 20 |
| Brooklyn Brewery | Bel Air | 23: American-Style Sour Ale | Bel Air starts up with bright tropical notes and finished crisp and tart. Its laid back, breezy and completely refreshing. | 5.8 | 0 |
| Brooklyn Brewery | Better Angels | 87d: Belgian-Style Flanders Oud Bruin or Oud Red Ale | Tart, funky and inviting, Better Angels pays homage to the revered Belgian style that inspired it. | 9.5 | 0 |
| Brooklyn Brewery | Brooklyn Lager | 40a: American-Style Amber Lager | Brooklyn Lager is a direct descendant of the pre-Prohibition Vienna-style lager. Amber-gold in color, it has a firm malt center supported by refreshing bitterness and a floral dry-hopped aroma that gives way to smooth caramel malts in the finish. | 5.2 | 0 |
| Brooklyn Brewery | Defender | 62: American-Style India Pale Ale | A heroically hopped golden IPA featuring strong notes of tropical fruit, well-muscled hop bitterness, and an incredibly dry finish. | 5.5 | 0 |
| Brooklyn Brewery | Rosé De Ville | 24: Fruited American-Style Sour Ale | | 4.8 | 0 |
| Bruery Terreux | Frucht | 77b: Specialty Berliner-Style Weisse | This small batch installment in our oak foeder-aged series of fruited Berliner Weisse-style beers | 4.3 | 0 |
| Bruery Terreux | Imperial Cabinet | 19c: Wild Beer | We began with some of the cocktail's signature ingredients - lemon, lime and orange citrus fruits, botanicals and sweeteners (sorry, no egg whites) - and then let our collaborative brewing process run wild. | 8.3 | 0 |
| Bruery Terreux | Ngongo | 27a: Wood- and Barrel-Aged Pale to Amber Beer | We teamed with our friends at New Zealand-based Garage Project for this refreshing oak foeder-aged saison as part of our Foeders with Friends series. Called Ngongo, this saison features lemon balm, chamomile and New Zealand wildflower honey | 7.2 | 0 |
| Bruery Terreux | Saison Ardennes | 19c: Wild Beer | Saison Ardennes is a tart saison, hand-crafted to embody the dependable, spirited nature of a classic Belgian-style farmhouse ale. This includes a crisp malt profile, rustic floral and spice notes and lively carbonation. | 6.3 | 0 |
| Bruery Terreux | Tart of Darkness | 30: Wood- and Barrel-Aged Sour Beer | Tart of Darkness is a traditional stout that we aged in used oak barrels from The Bruery that had previously housed beers such as Cuivre or Black Tuesday. We then brought them over to Bruery Terreux, added our special blend of souring bacterias and wild ye | 6.6 | 0 |
| Bruery- The | American Anthem | 28: Wood- and Barrel-Aged Strong Beer | This ale was inspired by peach cobbler. Aged in bourbon barrels with peach, apricot, cinnamon and vanilla added | 13.6 | 0 |
| Bruery- The | Bakery | 29: Wood- and Barrel-Aged Strong Stout | Barrel aged imperial stout blended with a pastry imperial stout with coconut and vanilla added. | 13 | 0 |
| Bruery- The | Black Tuesday | 29: Wood- and Barrel-Aged Strong Stout | Our bourbon barrel-aged imperial stout (19.5% ABV) brings a seemingly roaring combination of flavors - vanilla, caramel, dark chocolate and singed oak, to name a few - into a decadent, sophisticated fusion | 19.5 | 0 |
| Bruery- The | Mischief | 90a: Belgian-Style Pale Strong Ale | Mischief is a hoppy Belgian-style golden strong ale. This wickedly good golden ale is fiendishly dry-hopped with American hops to add a layer of complexity and mystery to its fruity, dry Belgian-style character. | 8.5 | 35 |
| Bruery- The | OR XATA | 52: Golden or Blonde Ale | Blonde Ale with rice, cinnamon, vanilla bean. Our take on the traditional agua fresca incorporates rice and lactose along with spices for that sweet, creamy character that we've come to love. | 7.1 | 12 |
| Bruz Beers | Dame Blanche Witbier | 83: Belgian-Style Witbier | A white beer that is pale, straw-colored and hazy, it is brewed with honey, orange peel and coriander. | 5.8 | 0 |
| Bruz Beers | Gargoyle Dubbel | 88a: Belgian-Style Dubbel | The spices on the nose have a distinctive Belgian character that carries into the flavors of light plum, grape and dried fruit esters. It finishes with a smooth mouthfeel. | 7.3 | 0 |
| Bruz Beers | Gnomeboy | 91b: Other Belgian-Style Specialty Ale | Gnomeboy is a peppery beer with a touch of sweetness, fruit notes and a dry finish. Clean, refreshing and flavorful, it's a perfect summer seasonal. | 8 | 0 |
| Bruz Beers | Sidewinder Saison | 84: Classic Saison | Our 2018 ProAm beer that is a complex and flavorful saison with a distinctive Sauvignon Blanc character. | 7.4 | 0 |
| Bruz Beers | Talus Tripel | 89: Belgian-Style Tripel | Talus Tripel is a classic abbey style Tripel made with barley, wheat, oats, coriander and orange peel. Deep gold with a dense white head, Talus delivers a bready maltiness, a light spiciness with a touch of citrus, and fragrant honey notes. | 10.2 | 0 |
| Bull & Bush Brewery | Allgood Amber Ale | 66: American-Style Amber/Red Ale | | 6 | 28 |
| Bull & Bush Brewery | Big Ben Brown Ale | 74: English-Style Brown Ale | | 6.5 | 20 |
| Bull & Bush Brewery | Cuvee de Notch | 88a: Belgian-Style Dubbel | | 7.5 | 33 |
| Bull & Bush Brewery | Island Parfait I.P.A. | 63: Juicy or Hazy India Pale Ale | | 8 | 89 |
| Bull & Bush Brewery | Jeff | 17: Session India Pale Ale | | 4.9 | 56 |
| Bull & Bush Brewery | MAN BEER | 56: English-Style India Pale Ale | | 7.7 | 77 |
| Bull & Bush Brewery | Our 47th Anniversary Ale - Pineapple, Pineapple, Pineapple! | 86b: Other Belgian- and French-Style Ale | | 7.3 | 44 |
| Bull & Bush Brewery | Royal Arms I.P.A. | 62: American-Style India Pale Ale | | 7 | 83 |
| Bull & Bush Brewery | Stonehenge Stout | 96: American-Style Stout | | 5.5 | 19 |
| Bull & Bush Brewery | The Tower E.S.B. | 71b: English-Style Extra Special Bitter | | 6.5 | 40 |
| Bull Island Brewing Company | King Street Kolsch | 53: German-Style Koelsch | | 4.8 | 20 |
| Bull Island Brewing Company | Laura's Favorite Tripel | 89: Belgian-Style Tripel | | 9.2 | 32 |
| Cabarrus Brewing Company | Boll Weevil Brown Ale | 74: English-Style Brown Ale | A classic English brown ale. Medium bodied and moderate with caramel sweetness. Low hop additions allow the caramel and roasted malts to dominate this old style beer. | 5 | 33 |
| Cabarrus Brewing Company | Cascade of Berries | 77b: Specialty Berliner-Style Weisse | Our Base Berliner aged on local strawberries from Dover Farms, raspberries, and blueberries and then dry hopped with Cascade hops. | 3.66 | 3 |
| Cabarrus Brewing Company | Red Hill Amber Ale | 66: American-Style Amber/Red Ale | A medium bodied red ale. Malty sweetness and caramel flavors supported by medium hop bitterness round out this balanced ale. | 5 | 33 |
| Cabarrus Brewing Company | Sew Juicy IPA | 63: Juicy or Hazy India Pale Ale | A hazy, unfiltered New England style IPA brewed with pale ale malt, wheat, and flaked oats, with late additions of Citra and Amarillo hops and is aggressively dry hopped. | 7.2 | 33 |
| Caboose Brewing Co. | Cucumber Saison | 7: Field Beer | Saison w/ Cucumbers | 7 | 0 |
| Caboose Brewing Co. | In The Red | 8: Chili Beer | DIPA w/ Habanero | 9.5 | 100 |
| Caboose Brewing Co. | The Fog | 63: Juicy or Hazy India Pale Ale | NEIPA w/ Falconers and Mosaic | 7 | 1 |
| Caboose Brewing Co. | Vienna (VA) Lager | 45: Vienna-Style Lager | Vienna Lager | 5.25 | 0 |
| Calicraft Brewing Co | Barrel Project: 2018 Cherry Sour | 24: Fruited American-Style Sour Ale | Sweet & tart cherries and Malbec grape juice | 8.5 | 0 |
| Calicraft Brewing Co | Barrel Project: Sour Hibiscus & Chamomile Rose Ale | 23: American-Style Sour Ale | Tea sours combine the intensity of sours with the calm of tea. The base beer is our sour sparkling ale - fermented with a blend of wild wine yeast, brettanomyces, and lactobacillus. Next we add a blend of hibiscus and chamomile teas - creating a refreshing | 8.5 | 0 |
| Calicraft Brewing Co | Guava Trees | 3: American-Style Fruit Beer | Sparkling Wheat ale made with guava puree, Pinot Gris juice and fermented with wine yeast. Bright and aromatic nose with soft and sprity mouth feel. | 6.2 | 10 |
| Calusa Brewing Company | Focus | 63: Juicy or Hazy India Pale Ale | A juicy, unfiltered, American IPA combines the huge aroma and flavor of Mosaic and Citra with classic Cascade and Centennial hops. | 7.5 | 0 |
| Calusa Brewing Company | Foederhead | 85: Specialty Saison | Tart Saison, with light funk and oak. Foeder fermented beer takes time, planning and scheming... Foeder Goblin approves! | 6.5 | 0 |
| Calusa Brewing Company | Stormrage | 65: Juicy or Hazy Imperial or Double India Pale Ale | Super drinkable, refreshing and powerful. An iridescent haze preludes a crashing citrus aroma and flavors of Citra, Galaxy, and Centennial hops. | 8.4 | 0 |
| Camino Brewing Co LLC | La Rioja | 32: Aged Beer | Belgian dark strong ale aged for eight months in Tempranillo wine barrels. Slightly tart with dark fruit notes. | 10.2 | 10 |
| Camino Brewing Co LLC | W.E.P. Schwarz | 48b: German-Style Schwarzbier | German black lager with the perfect balance of roast and refreshing. | 4.9 | 10 |
| Cannonball Creek Brewing Co | Black 28 | 76: American-Style Black Ale | Aromas of grapefruit, orange, and resinous pine give way to subtle notes of caramel and chocolate, and an assertive hop bitterness. The finish is dry. GABF Gold and Silver medals for American Black Ale | 8 | 0 |
| Cannonball Creek Brewing Co | Dark Side of the Dunkel | 47a: Munich-Style Dunkel | Pro AM Entry. This dark German lager features notes of toasty bread, mild toffee, and chocolate. The subtle malt sweetness is balanced by a hint of roasted malt and a moderately dry finish. | 5.1 | 0 |
| Cannonball Creek Brewing Co | Felix Da Stout | 96: American-Style Stout | Aromas of rich dark chocolate and coffee give way to a mild caramel sweetness and citrusy American hops. This stout is full bodied and balanced with a moderately dry finish. | 7.9 | 0 |
| Cannonball Creek Brewing Co | Trump Hands IPA | 17: Session India Pale Ale | GABF and World Beer Cup gold medal winning session IPA | 4.6 | 0 |
| Canyon Lakes Golf Course & Brewery | Ace Amber Ale | 66: American-Style Amber/Red Ale | Rich caramel toast malt flavor with medium body and hop profile. | 5.3 | 28 |
| Canyon Lakes Golf Course & Brewery | Fairway Gold | 39: American-Style Cream Ale | Crisp, clean, refreshing golden ale brewed with corn | 4.9 | 10 |
| Canyon Lakes Golf Course & Brewery | Green Jacket IPA | 62: American-Style India Pale Ale | Balanced drinkable ipa with notes of citrus and fruit, backed with a nice malt backbone. | 0 | 70 |
| Canyon Lakes Golf Course & Brewery | OB Brown Ale | 75: American-Style Brown Ale | Medium body brown ale with notes of chocolate, toffee and toast | 5.8 | 27 |
| Canyon Lakes Golf Course & Brewery | Thaitleist 1 | 9: Herb and Spice Beer | American style IPA brewed with Thai basil. | 6.5 | 70 |
| Cape May Brewing Company | Always Ready | 60: Juicy or Hazy Pale Ale | Cape May is home to the Coast Guard, so we salute those who are Always Ready with a juicy, Northeast Pale Ale. | 4.8 | 23 |
| Cape May Brewing Company | Bourbon Barrel-Aged Concrete Ship | 29: Wood- and Barrel-Aged Strong Stout | Full-bodied Russian Imperial Stout with notes of cocoa and coffee, laid to rest in 7-year Woodford Reserve Bourbon barrels. Extended aging in the vessels amplifies the chocolate-y undertones, with the oak and vanillin pulling out a rich, velvety texture. | 10.1 | 80 |
| Cape May Brewing Company | Crushin' It | 13: Specialty Beer | | 8 | 15 |
| Cape May Brewing Company | Oktoberfest | 40c: American-Style Maerzen/Oktoberfest | Rich and complex, this amber-colored lager is smooth and clean. Well-balanced with a hint of hops presence, Oktoberfest is focused on the grain bill of Vienna, Munich, Caramunich, Pilsen, and Melanoidin malts | 5.8 | 25 |
| Cape May Brewing Company | Temporarily Permanent | 24: Fruited American-Style Sour Ale | Tart, funky, and fruity, Temporarily Permanent is a Golden Sour Ale aged on fresh mango and apricot pur\\u00e9e. Mellowed in the barrel for more than twenty months before being conditioned on the fruit for a year, leaving behind a hint of sweetness. | 9.2 | 70 |
| Carters Brewing | Derailed IPA | 61: American-Style Strong Pale Ale | Balanced but swayed toward American hop flavors, our best selling beer boasts aromas of pine, citrus and tropical fruit with imminent drinkability. | 6.5 | 75 |
| Carters Brewing | Farmhouse Saison Locale | 84: Classic Saison | Our Montana Style Farmhouse Ale features locally grown malts and a historic and very expressive Saison yeast Strain. Notes of white pepper, bubblegum and spice highlight this dry refreshing classic. | 6.5 | 22 |
| Carters Brewing | Rob Moore Abbey Ale | 88a: Belgian-Style Dubbel | Trappist Style Dubbel with flavors of raisin and figs with rich banana like aromatics from our special yeast strain. | 7 | 27 |
| Carters Brewing | Shades of Grisette | 85: Specialty Saison | Equal amounts of pilsner and wheat malt provide the backbone for a rustic restorative light farmhouse ale. | 3.8 | 15 |
| Castle Island Brewing Co. | American Lager | 38a: American-Style Lager | Brewed distinctively for the everyday, this classic American Lager is light and crisp, and will have you reaching for another sip. So kick your feet up, breathe easy, and crack into a can of this liquid bliss. | 5.2 | 18 |
| Castle Island Brewing Co. | Greetings From Skibb | 27b: Wood- and Barrel-Aged Dark Beer | Export stout aged in West Cork Distillers barrels to infuse flavors of charred oak, rich vanilla, and hints of dark fruit into a smooth and splendid base beer. | 8.4 | 0 |
| Castle Island Brewing Co. | Hawaiian Train Wreck | 23: American-Style Sour Ale | A sour ale brewed with heaps of pineapple. | 6.5 | 0 |
| Castle Island Brewing Co. | Keeper | 62: American-Style India Pale Ale | This flagship India Pale Ale is smooth but punchy; balanced but intense. Despite the colossal amount of hops we cram into this beer, it\\u2019s still remarkably approachable-for pros and rookies alike-so grab a Keeper and save the day. | 6.5 | 70 |
| Castle Island Brewing Co. | Social Studies: Citra | 63: Juicy or Hazy India Pale Ale | Hazy IPA featuring Citra hops. | 7.8 | 45 |
| Central Waters Brewing Co | Cassian Sunset | 29: Wood- and Barrel-Aged Strong Stout | A bourbon barrel aged imperial stout with local Emy J's coffee, whole vanilla beans, and cinnamon. | 11.7 | 27 |
| Central Waters Brewing Co | Peruvian Morning | 29: Wood- and Barrel-Aged Strong Stout | A Bourbon Barrel aged Imperial Stout made with freshly roasted Emy J's Coffee | 11.7 | 27 |
| Central Waters Brewing Co | Twenty | 29: Wood- and Barrel-Aged Strong Stout | A careful blend of several barrel-aged stouts each aged a minimum of two years. | 13.5 | 0 |
| Central Waters Brewing Co | Unsettled IPA | 63: Juicy or Hazy India Pale Ale | Expect this Hazy IPA to have a soft mouthfeel with citrus and fruit forward hops reminiscent of orange and guava. | 6.2 | 50 |
| Cerveceria Colorado | Barrica Reserva | 26: Mixed-Culture Brett Beer | This Slow Beer is a gose that was kettle soured and fermented with mangoes for a nice tropical fruity complement. Salt from Salineras Milenarias in Puebla, Mexico was used. This special salt is a part of Slow Food Mexico\\u2019s ark of taste. | 7.2 | 0 |
| Cerveceria Colorado | Churro Stout | 96: American-Style Stout | This sweet stout highlights everything that is amazing about churros! We use fresh churros in the mash and age the beer with cinnamon and vanilla beans. That combination with chocolate malt, roast barley, oats, and lactose sugar creates a cerveza that em | 6 | 0 |
| Cerveceria Colorado | Horchata Blonde | 52: Golden or Blonde Ale | A collaboration with Cerveceria San Pascual Baylon in Cholula, this sweet beer is a blend of creamy deliciousness! Brewed with rice, lactose sugar, flaked wheat, cinnamon, and vanilla, it mimics the traditional drink that it\\u2019s inspired by. Creamy, s | 5.2 | 0 |
| Cerveceria Colorado | Mangolito | 78b: Contemporary Gose | This Slow Beer is a gose that was kettle soured and fermented with mangoes for a nice tropical fruity complement. Salt from Salineras Milenarias in Puebla, Mexico was used. This special salt is a part of Slow Food Mexico\\u2019s ark of taste. | 4.5 | 0 |
| Cerveceria Colorado | Poblano Pils | 8: Chili Beer | This Mexican Lager was aged on smoked fresh poblano peppers. Poblanos were selected for their fantastic flavor and low spiciness. Smoking them gives a subtle extra layer of flavor to complement the fresh chile flavors. | 4.9 | 0 |
| Chain Reaction Brewing Company | Edinburgh Ale | 100a: Traditional Scotch Ale | Malty yet still crisp and easy drinking. Notes of biscuit and caramel with dry red fruit finish | 7.8 | 30 |
| Chain Reaction Brewing Company | Hatch Chile Amber | 8: Chili Beer | Classic American amber ale with a crisp malty backbone that really let's the true flavor of hatch Chile's shine. | 6 | 35 |
| Chain Reaction Brewing Company | Pink peppercorn saison | 85: Specialty Saison | Classic saison with pink peppercorn added. Crisp and dry with a white pepper and lite red fruit note with soft honey finish | 6.9 | 21 |
| Chain Reaction Brewing Company | Pollie Ollie Pale ale | 59: American-Style Pale Ale | American style pale with a big hit of eureka hops. Bready caramel notes from the malt and ripe pink grapefruit on the hops | 6.8 | 65 |
| Chapman Crafted Beer | Chapman Crafted Pils | 41: German-Style Pilsener | Crisp-Quenching-Classic | 5.2 | 10 |
| Chapman Crafted Beer | Happy Dance | 78b: Contemporary Gose | Gose beer with plums | 5.8 | 8 |
| Chapman Crafted Beer | I Feel Pretty | 50a: German-Style Doppelbock | Malty - Bready - Bold | 8.1 | 14 |
| Chapman Crafted Beer | My Happy Place | 62: American-Style India Pale Ale | Hops: Citra, Simcoe, Mosaic & Amarillo. Citrusy - Zippy - Home | 7.4 | 66 |
| Chapman Crafted Beer | New Normal | 63: Juicy or Hazy India Pale Ale | Hops: Galaxy, Loral, Citra & Amarillo. Tropical - Juicy - Ubiquitous | 6.9 | 18 |
| Chapman Crafted Beer | No Modifications | 94: Classic Irish-Style Dry Stout | Roasty - Dry - Unchanging | 4.3 | 8 |
| Chapman Crafted Beer | Old Towne Fest | 46: German-Style Maerzen | Floral - Biscuity - Prost! | 6.2 | 18 |
| Chapman Crafted Beer | Old Towne Funk: Vol. 2 (wine barrel-aged) | 27a: Wood- and Barrel-Aged Pale to Amber Beer | Brett beer aged nearly 2 years in wine barrels | 7 | 0 |
| Chapman Crafted Beer | Selfish Reasons | 64: Imperial India Pale Ale | Hops: Loral, Amarillo, Mosaic | 9.5 | 40 |
| Chapman Crafted Beer | Slow Riser | 11: Coffee Beer | Nitro Red Ale with Bangarang Coffee Roasters - Washed Guatemala Coffee Beans | 5.6 | 10 |
| Chapman's Brewing Company | Englishman | 74: English-Style Brown Ale | | 4.5 | 0 |
| Chapman's Brewing Company | Enlighten | 53: German-Style Koelsch | | 5.2 | 21 |
| Chapman's Brewing Company | Undaunted | 62: American-Style India Pale Ale | | 7.5 | 69 |
| Chapman's Brewing Company | Valiant | 96: American-Style Stout | | 6.5 | 59 |
| Chuckanut Brewery - North Nut | Chuckanut Alt Bier | 79: German-Style Altbier | Chuckanut Alt Bier (Old beer) is a German ale cold fermented, cold conditioned and clean tasting with a snappy hop presence. Alt's firm creamy head and dry hoppy finish brings visions of ancient brewpubs and ritzy bars! | 5.5 | 35 |
| Chuckanut Brewery - North Nut | Chuckanut Dunkel | 81d: South German-Style Dunkel Weizen | Chuckanut Dunkel is a classic malty, deep mahogany, Munchener lager with balanced smooth toffee & chocolate notes from the use of Munich malts. This full-flavored dark lager is a favorite with our taproom guests and competition judges and will soon be | 5 | 22 |
| Chuckanut Brewery - North Nut | Chuckanut Kolsch | 53: German-Style Koelsch | Chuckanut Kolsch has a light body with a soft malt flavor giving way to a crisp finish. This award winning ale has undergone cold conditioning resulting in a slightly fruity aroma, effervescent quality and quenches your thirst year round. | 4.5 | 22 |
| Chuckanut Brewery - North Nut | Chuckanut Pilsner | 41: German-Style Pilsener | Chuckanut Pilsner is a traditional European-style Pilsner lager with a Noble hop aroma, bright golden color and white pillowy head. It's a mouthwatering, award winning, deeply statisying and refreshing brew. | 5 | 39 |
| Chuckanut Brewery - North Nut | Helles Lager | 43: Munich-Style Helles | Chuckanut Helles Lager has a well developed bready flavor that rewards the drinker with sublime balance and a subtle elegant maltiness. This batch of Helles includes US Hopteiner's new experimental #04190 hop that adds some of the typical herbal and s | 5 | 20 |
| Church Street Brewing Company | Devil's Advocate | 90a: Belgian-Style Pale Strong Ale | | 9 | 27 |
| Church Street Brewing Company | Heavenly Helles | 43: Munich-Style Helles | | 5.4 | 20 |
| Church Street Brewing Company | Itascafest | 46: German-Style Maerzen | | 5.1 | 24 |
| Cigar City Brewing Co | After Sesh Lager | 38a: American-Style Lager | Session Lager | 4.5 | 35 |
| Cigar City Brewing Co | Barrel Aged Moat Water Imperial Stout With Coffee and Vanilla | 29: Wood- and Barrel-Aged Strong Stout | Barrel-Aged Imperial Stout With Coffee and Vanilla | 10 | 56 |
| Cigar City Brewing Co | Bourbon Barrel Aged Common Fate Imperial Oatmeal Stout | 29: Wood- and Barrel-Aged Strong Stout | Bourbon Barrel-Aged Oatmeal Stout | 13.5 | 41 |
| Cigar City Brewing Co | Coconut Marshal Zhukov Russian Imperial Stout | 99a: American-Style Imperial Stout | Coconut Imperial Stout | 11.2 | 70 |
| Cigar City Brewing Co | Cucumber Saison | 85: Specialty Saison | Cucumber Saison | 4.3 | 10 |
| Cigar City Brewing Co | David Humphrey's Barleywine | 102a: American-Style Barley Wine Ale | | 13.1 | 38 |
| Cigar City Brewing Co | Guayabera Pale Ale | 58: International-Style Pale Ale | Pale Ale | 5.5 | 50 |
| Cigar City Brewing Co | Hunahpu's Imperial Stout | 8: Chili Beer | | 10 | 80 |
| Cigar City Brewing Co | Jai Alai IPA | 62: American-Style India Pale Ale | IPA | 7.5 | 70 |
| Cigar City Brewing Co | Maduro Brown Ale | 92: Brown Porter | Brown Ale | 5.5 | 25 |
| City Star Brewing | Cowboy's Golden | 33b: Unfiltered German-Style Lager | | 5 | 23 |
| City Star Brewing | Happy Mango IPA | 3: American-Style Fruit Beer | IPA fermented with pureed mango (12lbs per barrel) and dry hopped with Citra hops. | 6.5 | 79 |
| City Star Brewing | Sim's Red | 66: American-Style Amber/Red Ale | | 7 | 45 |
| City Star Brewing | Wild Bill | 30: Wood- and Barrel-Aged Sour Beer | Sour strong ale aged 20 months in oak barrels. Soured with a blend of lactobacillus and pediococcus bacteria creating a remarkably tart beer with a hint of honey and a lingering trace of the bouquet of spices from the barrels\\u2019 prior inhabitant (Hellbi | 12.2 | 0 |
| CO-Brew | Chili Red Ale | 8: Chili Beer | 2018 Colorado State Fair Silver Medal winning American Red Style Ale with Thai, Serrano and Jalapeno Peppers. | 5.9 | 38 |
| CO-Brew | Farmhouse Saison | 85: Specialty Saison | 2017 Great American Beer Festival Bronze Medal winning Brett Saison | 8.1 | 26 |
| CO-Brew | Hurricane Haze Collaboration with Jagged Mountain Craft Brewery | 63: Juicy or Hazy India Pale Ale | New England Style IPA brewed with Coconut, Mango and Pineapple. | 7 | 60 |
| CO-Brew | Imperial Coffee Cream Ale | 11: Coffee Beer | Imperial Cream ale with Coffee and Madagascar Vanilla. | 8.4 | 24 |
| CO-Brew | Meyer Lemon Gose | 78b: Contemporary Gose | Gose Style Ale with Meyer Lemon. | 4.2 | 12 |
| Collective Brewing Project- The | Cup O Beer | 78b: Contemporary Gose | Ramen beer with lime, ginger, lemongrass & seaweed cured sea salt. | 4.4 | 16 |
| Collective Brewing Project- The | German Spa Day | 77b: Specialty Berliner-Style Weisse | Cucumber Lime Berliner Weisse | 4.5 | 0 |
| Collective Brewing Project- The | S.L.O.W | 24: Fruited American-Style Sour Ale | Wood Folk with Smoked Salt, Lime, and Blood Orange. S.L.O.W. (Salt, Lime, Orange, Wood). | 5.7 | 0 |
| Collective Brewing Project- The | Tropsicle | 62: American-Style India Pale Ale | A tart IPA with guava, grapefruit and Cascade hops. | 5.3 | 28 |
| Columbus Brewing Co | Bodhi | 64: Imperial India Pale Ale | Citra driven Double IPA | 8.3 | 80 |
| Columbus Brewing Co | Crocodile Tongue | 26: Mixed-Culture Brett Beer | Sour blonde ale aged on fresh peaches | 6.65 | 0 |
| Columbus Brewing Co | Festbier | 46: German-Style Maerzen | Oktoberfest style lager | 5.3 | 10 |
| Columbus Brewing Co | Pallet Island | 29: Wood- and Barrel-Aged Strong Stout | Bourbon barrel aged Imperial Stout with toasted coconut and cacao nibs | 12 | 0 |
| Columbus Brewing Co | Steel Dawn w Ethiopian Yirgacheffe Coffee | 29: Wood- and Barrel-Aged Strong Stout | Bourbon barrel aged Imperial Stout with Ethiopian coffee | 12.2 | 0 |
| Commonhouse Aleworks | Broad Path Brown Ale | 74: English-Style Brown Ale | Broad Path Brown is brewed using American base malt and hops and English specialty malts which lend a rich and toasty flavor. In Charleston, many believe the Broad Path leads to prosperity. | 5 | 30 |
| Commonhouse Aleworks | Harvest Hook IPA | 63: Juicy or Hazy India Pale Ale | Harvest Hook is a wheated IPA that uses Hallertau Blanc and Huell Melon hops to produce flavors that remind you of American wine country, yet somehow bring you back to the threshing of the grain fields of Virginia and the Carolinas. | 7.6 | 0 |
| Commonhouse Aleworks | Looking East | 62: American-Style India Pale Ale | Looking East is our thoroughly bitter and lushly hop forward core India Pale Ale. The beauty of the sunrise is captured in every last drop. | 6.2 | 75 |
| Commonhouse Aleworks | Park Circle Pale Ale | 59: American-Style Pale Ale | Park Circle Pale Ale is our year-round, hop-forward pale offering. Expect strong tropical aromas, a soft body, subtle bitterness, and the desire to have another. | 5.5 | 40 |
| Commonhouse Aleworks | Wise One | 80: South German-Style Hefeweizen | Wise One is an American interpretation of the classic South German-Style Hefeweizen. This golden wheat beer was hazy before hazy was in. | 5 | 15 |
| Commonwealth Brewing Co. | 1.752B Sojourn | 64: Imperial India Pale Ale | Galaxy and Hallertau Blanc Double IPA | 8.5 | 0 |
| Commonwealth Brewing Co. | Amaranthine | 28: Wood- and Barrel-Aged Strong Beer | 18m red wine barrel aged Belgian Dark Strong Sour Ale Foeder refermented on Black Currant and Blackberries! At 9.3% ABV, this strong beer is red wine in color with incredible jammy notes, brett complexity, and a delicious tartness. | 9.3 | 0 |
| Commonwealth Brewing Co. | Divine Proportion | 64: Imperial India Pale Ale | Nelson and Vic Secret Double IPA! Balance and proportion are central tenets of our approach to all aspects of our craft. | 8.8 | 0 |
| Commonwealth Brewing Co. | Floriography | 63: Juicy or Hazy India Pale Ale | Floriography, a beautifully hopped Ekuanot and Mosaic IPA bursting with floral and tropical notes! | 7.2 | 0 |
| Commonwealth Brewing Co. | Villuminati | 78b: Contemporary Gose | Yuzu and Bangkok Green Tea Gose inspired by the bangin Villuminati cocktail created by our friends at Saison RVA! Made with zest, juice and purée for big yuzu flavors while the tea weaves in layers of lemongrass, vanilla, coconut and ginger! | 5.3 | 0 |
| Community Beer Co | Public Ale | 71b: English-Style Extra Special Bitter | Back-to-back GABF gold winning English-style ESB using highest quality, all-English ingredients. | 5.5 | 35 |
| Community Beer Co | Silly Gose | 78a: Leipzig-Style Gose | Slightly tart German-style wheat beer with additions of sea salt, tangerine, and apricot. | 5 | 12 |
| Community Beer Co | Texas Lager | 36b: Australasian, Latin American or Tropical-Style Light Lager | Crisp, clean & refreshing this beer was brewed for all Texans to enjoy! | 4 | 12 |
| Community Beer Co | Witbier | 83: Belgian-Style Witbier | Authentic Belgian White with additions of coriander & orange peel brewed in honor of the late & great Pierre Celis. | 5.2 | 18 |
| Community Beer Co | Yessir! Pale Ale | 58: International-Style Pale Ale | Citrus-forward Pale Ale featuring Lemon Drop & Eureka hops. | 5.2 | 32 |
| Concord Craft Brewery | Kapitöl Kölsch | 53: German-Style Koelsch | A German style golden ale with rich golden color, smooth almost sweet malt character that is lightly hopped. An easy drinker, great for those new to craft beer. | 5.3 | 24 |
| Concord Craft Brewery | Safe Space | 63: Juicy or Hazy India Pale Ale | A New England IPA with a soft citrusy aroma, a light body, hazy yellow hue and a full mouth feel bursting with tropical fruit flavors. | 6 | 52 |
| Concord Craft Brewery | The Gov'nah | 64: Imperial India Pale Ale | A "hop forward" double IPA with complex and aromatic hops, a full body and mouth feel. It can be a little hazy in first pours and at the can bottom. | 8.6 | 80 |
| COOP Ale Works | 2017 DNR Cask-It: Tequila Barrel Aged | 28: Wood- and Barrel-Aged Strong Beer | Belgian strong ale aged in tequila barrels. | 12.1 | 0 |
| COOP Ale Works | 2017 Territorial Reserve Bourbon Barrel Aged Imperial Stout | 29: Wood- and Barrel-Aged Strong Stout | Aged exclusively in bourbon barrels for several months, creating a spirit-forward experience. | 13 | 0 |
| COOP Ale Works | 2018 DNR Cask-It: Brandy Barrel with Cherries | 28: Wood- and Barrel-Aged Strong Beer | Belgian strong ale aged in brandy barrels with cherries. | 13.1 | 0 |
| COOP Ale Works | 2018 Territorial Reserve Barrel Aged Wild Wheat Wine Honey Ale | 18c: American-Style Wheat Wine Ale | Aged in red wine and bourbon barrels for nine months. Distinctive honey ale with an earthy backdrop, notes of sweet tropical fruit and rich tartness. | 11.2 | 0 |
| COOP Ale Works | 2018 Territorial Reserve Bourbon Barrel Aged Rye Wine Ale | 28: Wood- and Barrel-Aged Strong Beer | Aged in bourbon barrels for nearly a year. Malt-forward beer with oak and caramel on the nose and warming notes of toffee and toasted coconut. | 12.4 | 0 |
| COOP Ale Works | F5 IPA | 62: American-Style India Pale Ale | Distinctive bouquet of Columbus and Falconer's Flight. West Coast-style IPA with citrus, grapefruit and pine notes. | 7.1 | 85 |
| COOP Ale Works | Horny Toad Blonde | 52: Golden or Blonde Ale | Premium blonde ale with a hint of Noble hop bitterness to balance the two-row and pilsner malt body. Good introduction to craft beer and COOP Ale Works. | 5.3 | 25 |
| COOP Ale Works | Oktoberfest | 46: German-Style Maerzen | Traditional Marzen lager combining Munich malt, Bavarian hops and a traditional German yeast. | 5.6 | 20 |
| COOP Ale Works | Saturday Siren Dry-Hopped Pilsner | 35b: Contemporary American-Style Pilsener | Crisp and refreshing pilsner dry-hopped with Idaho 007 and Comet. | 5.4 | 40 |
| COOP Ale Works | Sour Blonde | 23: American-Style Sour Ale | Sour blonde ale | 0 | 0 |
| CooperSmiths Pub and Brewing | Another Amalgamation | 22a: Pale American-Belgo-Style Ale | We teamed up with Equinox and C.B. & Potts to brew this collaborative beer for GABF! Belgian yeast adds a bit of fruity and spicy character, while the tropical fruit notes from whirlpool hop additions shine through. | 6.6 | 72 |
| CooperSmiths Pub and Brewing | Poudre Pale Ale | 54: English-Style Summer Ale | Brewed in the English style with a touch of Crystal and Amber malt and a healthy amount of Golding Hops in the finish. | 6.1 | 24 |
| CooperSmiths Pub and Brewing | Punjabi Pale Ale | 56: English-Style India Pale Ale | This English IPA has a big malty body and a huge Cascade hop flavor and aroma. In addition to Cascade hops, Centennial hops give this beer an American flare. | 6.6 | 65 |
| CooperSmiths Pub and Brewing | Steamship Ale | 40b: California Common Beer | Steamship is a nice copper ale that is fermented at a cooler temperature to give a clean flavor profile. Steamship has a smooth maltiness with a pleasant Cascade hop dryness in the finish. | 6.1 | 30 |
| Copper Kettle Brewing Company | 2017 Snowed In: Mocha | 29: Wood- and Barrel-Aged Strong Stout | A velvety sweet imperial oatmeal stout aged in Breckenridge bourbon barrels with coffee and chocolate. This is the same \\u201cSnowed In\\u201d released in previous holiday seasons but renamed with Mocha to distinguish it from the new Coconut (Fall) and Mapl | 12.7 | 38 |
| Copper Kettle Brewing Company | Citrus Paradisi NE IPA | 63: Juicy or Hazy India Pale Ale | An East Coast style, unfiltered IPA brewed with juicy citrus like Citra and Mosaic hops. Less bitter than West Coast IPAs | 6.3 | 38 |
| Copper Kettle Brewing Company | Menage A Quatre with Raspberry | 30: Wood- and Barrel-Aged Sour Beer | A golden sour fermented and aged with 4 different microorganisms in oak wine barrels including 2 types of yeast and 2 types of bacteria and re-fermented with raspberry puree. | 5.8 | 0 |
| Copper Kettle Brewing Company | Mexican Chocolate Stout | 8: Chili Beer | Dynamic stout with cinnamon, local organic chocolate, and chili peppers. | 7 | 50 |
| Copper Kettle Brewing Company | Moral Support Double IPA | 64: Imperial India Pale Ale | Smooth and balanced Double IPA brewed with Galaxy, Citra, Mosaic, and Simcoe hops. Just the right amount of bitterness with a dry finish | 8.5 | 110 |
| Coppertail Brewing | Dock Beer | 37a: American-Style Light Lager | Craft Light Lager | 3.8 | 0 |
| Coppertail Brewing | Dunkel | 47a: Munich-Style Dunkel | Traditional Dark German beer | 5.2 | 0 |
| Coppertail Brewing | Independent Pilsner | 41: German-Style Pilsener | Traditional German-Style Pilsner | 5.5 | 0 |
| Coppertail Brewing | Raspberry Lychee Foeder Beer | 31: Fruited Wood- and Barrel-Aged Sour Beer | Sour beer aged in a foeder with raspberry and lychee fruit | 5 | 0 |
| Coronado Brewing Co | Morag Monster | 72c: Scottish-Style Export Ale | This true-to-style Scottish Ale features a variety of specialty malt that imparts a complex, sweet malt flavor and boasts notes of rich caramel. This crisp ale is balanced by slight hop presence. | 5.1 | 15 |
| Coronado Brewing Co | Orange Ave Wit | 15: Honey Beer | Bolstered by orange zest, coriander and orange blossom honey, it\\u2019s Belgium by way of Coronado. Expect a refreshing, light-bodied brew rife with citrus zing and a hint of earthy spice. | 5.2 | 15 |
| Coronado Brewing Co | Seacoast (unfiltered) | 33b: Unfiltered German-Style Lager | Crisp, refreshing and highly drinkable with hop aroma and flavor from Czech Saaz, Cluster and German Hallertauhops. | 4.9 | 18 |
| Coronado Brewing Co | Shuck It | 20a: Historical Beer | Brewed with Nugget hops, crushed oyster shells, and a bounty of malt varieties, this oyster stout delivers a beautiful balance of roasted maltiness and coastal brininess. When life gives you an oyster, Shuck It! | 5.5 | 30 |
| Coronado Brewing Co | Weekend Vibes | 62: American-Style India Pale Ale | Bursting with tropical dankness, this beer is everything you want from a San Diego Style IPA. It's jam-packed with hop fruitiness, and refreshingly dry. Crack one open and get ready to feel those Weekend Vibes. | 6.8 | 60 |
| Crazy Mountain Brewing Co | Cara de Luna Black Ale | 13: Specialty Beer | This mutt of an ale is truly unique. We take German hops, Belgian malt, and American yeast to make this black German-style pale ale. A light mouthfeel lends itself to a soft maltiness and a distinctive smooth hop character. This brew paves its own path. | 5 | 25 |
| Crazy Mountain Brewing Co | Crazy Mountain Amber Ale | 66: American-Style Amber/Red Ale | This delightfully floral Amber Ale displays a wonderful balance while still maintaining a profound hoppy goodness. We load this ale with a ridiculous amount of west coast hops that are added late in the boil resulting in a hoppy brew without any bitterness | 5.25 | 25 |
| Crazy Mountain Brewing Co | Creedence Pilsner | 36a: International-Style Pilsener | This Pilsner is modeled after the classic Bohemian-style Pilsners of Europe. This delicately-malted, easy drinking beer is enjoyable all year long. | 4.9 | 35 |
| Crazy Mountain Brewing Co | Hookiebobb IPA | 62: American-Style India Pale Ale | A Colorado approach to an American take on an English classic. Four hop varietals team together to make a bright and citrusy IPA. A deep caramel malt helps to balance out the beer and let the complex hop bill shine. | 6.7 | 87 |
| Crazy Mountain Brewing Co | Lava Lake Wit | 83: Belgian-Style Witbier | To make this Wit unique, we add unmalted wheat, rolled oats, two varieties of classic European hops, chamomile, Curacao orange peel, coriander, grains of paradise, and a rare yeast strain from the Old Country. Enjoyable on both the slopes and the beach. | 5.2 | 15 |
| Crazy Mountain Brewing Co | Mountain Livin' Pale Ale | 59: American-Style Pale Ale | | 5.7 | 40 |
| Crooked Stave Artisan Beer Project | Colorado Wild Sage | 26: Mixed-Culture Brett Beer | Brett Saison brewed with Sage and Lemongrass | 7.2 | 0 |
| Crooked Stave Artisan Beer Project | Crooked Stave IPA | 63: Juicy or Hazy India Pale Ale | Unfiltered American IPA | 6 | 0 |
| Crooked Stave Artisan Beer Project | L'Brett d'Or | 87e: Other Belgian-Style Sour Ale | | 5 | 0 |
| Crooked Stave Artisan Beer Project | Nightmare on Brett | 30: Wood- and Barrel-Aged Sour Beer | Dark Sour Ale Aged in Leopold Bros Whiskey Barrels | 9.666 | 0 |
| Crooked Stave Artisan Beer Project | Origins | 30: Wood- and Barrel-Aged Sour Beer | Burgundy Sour Ale Aged in Oak Barrels | 6.5 | 0 |
| Crooked Stave Artisan Beer Project | Sour Rosé | 24: Fruited American-Style Sour Ale | | 4.5 | 0 |
| Crooked Stave Artisan Beer Project | St. Bretta | 26: Mixed-Culture Brett Beer | Citrus Saison Brewed with Citrus, Lemongrass, and Coriander | 5.2 | 0 |
| Crooked Stave Artisan Beer Project | Trellis Buster | 65: Juicy or Hazy Imperial or Double India Pale Ale | Double IPA | 8 | 0 |
| Crooked Stave Artisan Beer Project | Von Pilsner | 33b: Unfiltered German-Style Lager | Keller Pilsner | 5 | 0 |
| Cruz Blanca Brewery | Agent Piña | 31: Fruited Wood- and Barrel-Aged Sour Beer | Saison refermented on fresh pineapples for 14 months in Chardonnay barrels. Bright acidity, light bodied, and incredibly pineapple forward. | 7 | 0 |
| Cruz Blanca Brewery | Das Bueno Doppelbock | 50a: German-Style Doppelbock | Strong dark German lager. Full bodied and rich. Deep with toffee, caramel, dried fruit, and a touch of chocolate. | 8 | 0 |
| Cruz Blanca Brewery | Gringo Honeymoon Passionfruit and Hibiscus Lager | 3: American-Style Fruit Beer | Powerfully pink, fruity, and tart lager. Crisp, energetic, and endlessly sessionable personality. | 4.6 | 0 |
| Cruz Blanca Brewery | Mexico Calling Lager Especial | 43: Munich-Style Helles | An endlessly refreshing Mexican-style lager. | 4.7 | 0 |
| Cruz Blanca Brewery | Palm Shade IPA with Guava and White Tea | 63: Juicy or Hazy India Pale Ale | Powerful hazy pale ale dry hopped with Laurel and Ekuanot and finished with guava purée and white tea. | 7.5 | 0 |
| Dark City Brewing Company | Placemaker | 1a: Light American Wheat Beer without Yeast | | 5.3 | 0 |
| Dark City Brewing Company | Social Mosaic | 77b: Specialty Berliner-Style Weisse | | 4.3 | 0 |
| Dead Hippie Brewing | Austin "420" | 62: American-Style India Pale Ale | | 6.56 | 74 |
| Dead Hippie Brewing | B.A.B. | 101b: Strong Ale | Enticing floral esters followed by rich malt backbone all balanced with a crisp bitter finish with a bite. | 6.72 | 67 |
| Dead Hippie Brewing | DitHirA | 73: Irish-Style Red Ale | An Irish red that starts off light then fills the palate with traditional sweet toffee and caramel notes distinct to this style. | 4.72 | 23 |
| Dead Hippie Brewing | Natalia | 82b: Belgian-Style Blonde Ale | Belgian style blonde ale with a subtle fruity complexity, a mild sweet malty flavor, with a dry finish. | 7.47 | 24 |
| Deep Ellum Brewing Co | Barrel Crusher | 64: Imperial India Pale Ale | Double IPA aged in whiskey barrels | 13 | 100 |
| Deep Ellum Brewing Co | Brett Pale Ale | 25: Brett Beer | Brett Pale Ale | 6.8 | 36 |
| Deep Ellum Brewing Co | Dallas Blonde | 52: Golden or Blonde Ale | Blonde Ale | 5.2 | 23 |
| Deep Ellum Brewing Co | Darkest Hour | 29: Wood- and Barrel-Aged Strong Stout | Imperial Stout aged in port barrels | 11 | 60 |
| Deep Ellum Brewing Co | Deep Ellum IPA | 62: American-Style India Pale Ale | IPA | 7 | 70 |
| Deep Ellum Brewing Co | Deep Ellum Lager | 38a: American-Style Lager | Lager | 4.8 | 20 |
| Deep Ellum Brewing Co | Easy Peasy IPA | 62: American-Style India Pale Ale | IPA | 5.2 | 40 |
| Deep Ellum Brewing Co | Freak Flag | 30: Wood- and Barrel-Aged Sour Beer | American Sour Red | 7.8 | 14 |
| Deep Ellum Brewing Co | Local Legend | 97: Sweet Stout or Cream Stout | Sweet Milk StoutSweet Milk Stout | 5.8 | 23 |
| Deep Ellum Brewing Co | Play Date | 23: American-Style Sour Ale | Sour Blonde Ale | 5.4 | 8 |
| Denver Beer Co | Badmotorfinger | 12: Coffee Stout or Porter | Badmotorfinger is an Oak Aged Espresso Imperial Porter brewed in collaboration with Koala San Brewing from Nova Lima, Brazil. Espresso made with Coda Coffee is infused in the brew creating a rich, complex beer balanced with notes of chocolate, vanilla, and | 9 | 0 |
| Denver Beer Co | Incredible Pedal | 62: American-Style India Pale Ale | This West Coast style IPA hits hard with strong aromas of grapefruit, orange, and tropical fruits. Full flavored with citrusy American hops, it is balanced by a light malt backbone and finishes crisp. | 7 | 0 |
| Denver Beer Co | Japance Off Saison | 85: Specialty Saison | A refreshing and delicate Saison inspired by flavors of France and Japan. Fermentation is achieved through the use of french ale yeast as well as sake yeast to create a light apple flavor and a subtle fruit spiciness. French hops add unique floral notes | 5.7 | 0 |
| Denver Beer Co | Maui Express Coconut IPA | 62: American-Style India Pale Ale | This IPA was made with Mosaic and Citra hops for a big tropical fruit aroma and flavor. Aged on real shredded coconut for an additional layer of complexity with a coconut aroma to complement the hops. | 6.6 | 0 |
| Denver Beer Co | Princess Yum Yum Raspberry Kolsch | 53: German-Style Koelsch | We take a traditional Kolsch and ferment it with real raspberries. The result is a ruby red fruity summer ale that finishes tart and dry, perfectly thirst quenching on a hot day. | 4.8 | 0 |
| Deschutes Brewery | American Wheat | 2a: Light American Wheat Beer with Yeast | American style ale with citrus aroma and light wheat character. | 5 | 25 |
| Deschutes Brewery | Black Butte Porter | 92: Brown Porter | Notes of rich chocolate and coffee with a roasted finish. | 5.2 | 30 |
| Deschutes Brewery | Black Butte ^3 (cubed) | 28: Wood- and Barrel-Aged Strong Beer | Aged in Black Butte Whiskey barrels, notes of vanilla, coconut and chocolate with a creamy finish. | 14.1 | 44 |
| Deschutes Brewery | Cultural Diversity | 19c: Wild Beer | American wild sour ale with complex aromatics driven by multiple fermentations using several yeast strains. 100% oak aged. | 7 | 20 |
| Deschutes Brewery | Fresh Haze IPA | 63: Juicy or Hazy India Pale Ale | Juice bomb with medium body carrying citrus and tropical fruit from Mandarina, Amarillo and Simcoe hops. | 6.5 | 45 |
| Deschutes Brewery | Fresh Squeezed IPA | 62: American-Style India Pale Ale | A juicy citrus and grapefruit flavor profile with Citra and Mosaic hops. | 6.4 | 60 |
| Deschutes Brewery | Mirror Pond Pale Ale | 59: American-Style Pale Ale | A crisp, single-hop pale ale with floral and citrus notes from 100% Cascade hops and a smooth caramel malt character. | 5 | 40 |
| Deschutes Brewery | Obsidian Stout | 96: American-Style Stout | Deep, robust and richly rewarding, this is beer to linger over. Obsidian has distinct notes of espresso, chocolate, roasted malt and black barley, with just enough hop bite to cut the sweetness. | 6.4 | 55 |
| Deschutes Brewery | Pacific Wonderland Lager | 38a: American-Style Lager | Citrus, floral and herbal hop flavors with delicate malt body and crisp clean lager finish. | 5.5 | 40 |
| Deschutes Brewery | The Abyss 2014 | 27b: Wood- and Barrel-Aged Dark Beer | A deep, dark Imperial Stout with hints of molasses, licorice and other alluring flavors. | 11.4 | 80 |
| Deschutes Brewery & Public House | Black Barleywine | 102a: American-Style Barley Wine Ale | | 11.9 | 45 |
| Deschutes Brewery & Public House | Cascade Golden Ale | 52: Golden or Blonde Ale | | 4.4 | 32 |
| Deschutes Brewery & Public House | Dill Pickle Sour | 23: American-Style Sour Ale | | 3.5 | 17 |
| Deschutes Brewery & Public House | Gingerbread Imperial Porter | 18b: American-Style Imperial Porter | | 11.2 | 48 |
| Deschutes Brewery & Public House | Liquid Pie Sour | 19a: Experimental Beer | | 4 | 0 |
| Deschutes Brewery & Public House | Meanstick in the Rye | 14a: Rye Beer | | 9.9 | 22 |
| Deschutes Brewery & Public House | Take it to the House IPA | 62: American-Style India Pale Ale | | 6.3 | 0 |
| Deschutes Brewery & Public House | Trees of Doom Dunkel | 47a: Munich-Style Dunkel | | 5.3 | 24 |
| Deschutes Brewery & Public House | Valley of the Shadow Schwarzbier | 48b: German-Style Schwarzbier | | 4.8 | 25 |
| DESTIHL - Normal | 85 in a 55 - Collaboration with WeldWerks Brewing | 65: Juicy or Hazy Imperial or Double India Pale Ale | '85 in a 55' is a collaboration beer between DESTIHL Brewery, of Normal IL, and Weldwerks Brewing Co., of Greeley, CO. It is named after the two interstate highways near each brewery. The beer is a New England-style Double IPA brewed with Citra, | 8 | 92 |
| DESTIHL - Normal | Ain't Nothin' Normal - Boysenberry - Collaboration with Night Shift Brewing | 60: Juicy or Hazy Pale Ale | | 5.1 | 22 |
| DESTIHL - Normal | Amra Mango IPA | 62: American-Style India Pale Ale | 'Amra' (Sanskrit for Mango) intertwines the citrusy hop characters of a west coast-style IPA with the fruitiness of juicy mangos, resulting in an elaborate and psychedelic tapestry of flavors that were absolutely destined for each other in this b | 6.9 | 55 |
| DESTIHL - Normal | Deadhead IPA Series - Touch of Haze | 63: Juicy or Hazy India Pale Ale | Our Deadhead IPA Series melds the strong vibe of our favorite music with the beer we love to drink, elevating both into a higher state of consciousness. Our Touch of Haze IPA resonates with big additions of Mosaic and Cascade hops harmonized with the smoot | 7.3 | 57 |
| DESTIHL - Normal | Dosvidanya Russian Imperial Stout | 29: Wood- and Barrel-Aged Strong Stout | Russian Imperial Stout aged in Heaven Hill Bourbon Barrels Like a Russian Matryoshka or 'nesting' doll, the secret of Dosvidanya Russian Imperial Stout lies locked deep within her mysterious & elaborate wooden layers. The hidden soul of this | 12.5 | 84 |
| DESTIHL - Normal | Moonjumper Milk Stout | 97: Sweet Stout or Cream Stout | Fasten your space helmet because this stout will quickly have you orbiting the moon. Notes of roasted and chocolate malts round out our milk stout's sweet side, creating a well-balanced beer with a smooth mouthfeel and creamy tan head. One sip of this | 6.1 | 30 |
| DESTIHL - Normal | Saint Dekkera Reserve Sour Ale - Fructueux | 31: Fruited Wood- and Barrel-Aged Sour Beer | White wine oak foudre-aged sour blonde ale with pineapple, peach, tangerine & soursop. Our Saint Dekkera Reserve Sour Ale series are naturally soured by spontaneous/wild secondary fermentation and aging in oak barrels with microflora wonderfully unique | 6.2 | 0 |
| DESTIHL - Normal | Weissenheimer Hefeweizen | 80: South German-Style Hefeweizen | Need a break from all the smart alecks in your life? You'll get the last laugh as you kick back and relax with this seriously refreshing classic German-Style Hefeweizen. This wheat ale has a hazy, straw-colored hue, banana and clove-like aromas and f | 5.2 | 16 |
| DESTIHL - Normal | WiLD Sour Series - Cranberry Criek | 24: Fruited American-Style Sour Ale | Our non-traditional Cranberry Criek evolved by merging tart cranberries with sweet cherries, normally associated with a traditional Kriek, but in a kettle sour beer that is wonderfully intricate, balanced, fruity and tart. We then dry-hopped this crimson-c | 5 | 17 |
| DESTIHL - Normal | WiLD Sour Series - Flanders Red | 87d: Belgian-Style Flanders Oud Bruin or Oud Red Ale | Flanders red is a sour ale offering an initial impression of tart cherry candy, dissipating into a complex palate of bright acidity with a backbone of caramel and biscuit malt and minimal hop character. The dry, wine-like finish accentuates the complex mal | 5.9 | 18 |
| DESTIHL - Normal | WiLD Sour Series - Here Gose Nothin' | 78b: Contemporary Gose | | 5.2 | 12 |
| DESTIHL - Normal | WiLD Sour Series - Lynnbrook Raspberry Berliner Weisse | 77b: Specialty Berliner-Style Weisse | Lynnbrook, named after our founder's family farm, is a wild Berliner-style Weisse with raspberries added. The result is a refreshing, fuchsia-colored beer with an aroma of raspberry-lemon giving way to hints of brie with subtle lemon and yogurt-like f | 4.2 | 4 |
| DESTIHL - Normal | WiLD Sour Series - Pina Colada Gose | 78b: Contemporary Gose | Our Leipzig-style Gose combines with pineapple and coconut for our tropical take on this classic style. The combination adds another layer of fruity complexity to this sour ale already know for its tart, citrusy qualities while still balanced by the spicy | 5.2 | 12 |
| Dissent Craft Brewing Company- LLC | Breakfast Porter | 12: Coffee Stout or Porter | A porter with coffee, maple syrup and cinnamon. | 5.3 | 0 |
| Dissent Craft Brewing Company- LLC | Cucumber Jalapeno Berliner Weisse | 77b: Specialty Berliner-Style Weisse | Crisp refreshing cucumber with a hint of jalape\\u00f1o at the end. Great summer brew. | 4.9 | 0 |
| Dissent Craft Brewing Company- LLC | Hazy Mangover | 62: American-Style India Pale Ale | Mango / Habanero IPA | 6.7 | 60 |
| Divine Barrel Brewing | Brettrospective | 25: Brett Beer | Brett Saison \\u2013 A traditional Belgian Saison fermented for 3 months in one of our foeders and then rested in red wine barrels for 4 additional months. Look for lots of overripe pineapple, notes of black peppercorn, a noticeable Brett funkiness | 7.5 | 50 |
| Divine Barrel Brewing | Dark In The Daytime | 74: English-Style Brown Ale | London Brown - a sessionable brown ale we rested on whole coffee beans. Sweet and biscuity malt up front with notes of toffee, caramel, chocolate and a hint of stone fruit. The coffee ties it all together with a subtle but fresh & roasty aroma. | 3.9 | 20 |
| Divine Barrel Brewing | The Big Lubelski | 20c: Grodziskie | Polish style Gratzer - Brewed with 100%oak-smoked wheat malt and Polish Lubelski hops. Mildly sweet & bready with a restrained bitterness and a clean oak smoke finish | 3.9 | 17 |
| Divine Barrel Brewing | Zest Intentions | 24: Fruited American-Style Sour Ale | Sour Belgian Wit - A kettle-soured witbier that we added the juice and zest from 160 lbs of lemons, limes, oranges and grapefruit to. Expect a classic Witbier base with a clean and balanced tartness and the melded flavors and aromas of copious amounts of c | 5.5 | 15 |
| Dogfish Head Craft Brewery | 75 Minute IPA | 62: American-Style India Pale Ale | The original 75 Minute IPA began as a blend of two of our most beloved beers\\u2014a precise 50-50 blend of 60 and 90 Minute IPA\\u2014and later evolved into a special cask-conditioned ale. This year\\u2019s release begins as a classic IPA brewed with maple s | 7.5 | 0 |
| Dogfish Head Craft Brewery | Bourbon Barrel-Aged 120 Minute IPA | 27a: Wood- and Barrel-Aged Pale to Amber Beer | Full-bodied and complex, this beer takes the Dogfish Head fan-favorite 120 Minute IPA to the next level, aging it in bourbon barrels for seven months and then dry-hopping it with a boatload of high-alpha American hops. Clocking in at 17% ABV, it\\u2019s jam | 17 | 0 |
| Dogfish Head Craft Brewery | Bourbon Barrel-Aged Fruit-Full Fort | 28: Wood- and Barrel-Aged Strong Beer | First, we took our beloved Fort and added a boatload of more berries, including raspberries, blackberries, boysenberries and elderberries to create Fruit-Full Fort - a 17% ABV ale reminiscent of a jammy red wine. Then we took our newly released Fruit-Full | 17 | 0 |
| Dogfish Head Craft Brewery | Feral Bines | 26: Mixed-Culture Brett Beer | This unconventional, dry hopped Brettt Saison was aged in chardonnay barrels for more than a year, and co-fermented with a Belgian farmhouse yeast and Brettanomyces lambicus. Its complex flavor profile of citrus, peach, tropical fruit, jasmine and honey is | 7.5 | 30 |
| Dogfish Head Craft Brewery | Grisette About It! | 30: Wood- and Barrel-Aged Sour Beer | Brewed with heirloom oats and raw organic einkorn \\u2013 one of the earliest known varieties of cultivated wheat \\u2013 Grisette About It! gets its subtle nuttiness and soft spiciness from a blend of noble Czech Saaz and fruity German Hallertau Blanc hops. | 3.5 | 10 |
| Dogfish Head Craft Brewery | Liquid Truth Serum | 62: American-Style India Pale Ale | An unfiltered IPA that's bursting with ALL the hops, Liquid Truth Serum is brewed using a unique process that incorporates four different states of hops \\u2013 whole leaf, liquefied, pelletized and powdered \\u2013 and all of them are added post boil. | 7 | 65 |
| Dogfish Head Craft Brewery | Namaste | 83: Belgian-Style Witbier | On a quest to brew a witbier chock full of flavor, Namaste White digs deep into our culinary roots using ingredients including dried organic orange slices, fresh-cut lemongrass, peppercorns and a bit of coriander for a refreshing and sessionable experience | 4.7 | 20 |
| Dogfish Head Craft Brewery | SeaQuench Ale | 78b: Contemporary Gose | SeaQuench Ale is a session sour mash-up of a crisp Kolsch, a salty Gose, and a tart Berliner Weiss brewed in sequence with black limes, sour lime juice and sea salt to make this the most thirst-quenching beer Dogfish Head has ever brewed. | 4.9 | 10 |
| Dogfish Head Craft Brewery | Sorted and Sifted | 51: Baltic-Style Porter | A lusciously robust treat, Sorted And Sifted is a Baltic Porter brewed with three, hand-tended specialty ingredients sourced from a myriad of small suppliers ... Timpson raisins from our pals out in California, Tanzanian cocoa nibs and shells from Askinosi | 8 | 0 |
| Dogfish Head Craft Brewery | The Best Ever Dark Munich Beer Out of Milton | 47a: Munich-Style Dunkel | The Best Ever Dark Munich Beer Out Of Milton is full of round, toasty malt flavors. Brewed from the finest German Munich malt, huskless black malt from Chile, Red Rye Crystal malt, Abruzzi Rye and slow roasted corn grits for deep, nutty sensations rich in | 4.5 | 0 |
| Dos Luces Brewery | Chicha Inti | 20a: Historical Beer | Chicha brewed with 100% malted blue corn, cinnamon, and clove. | 5 | 0 |
| Dos Luces Brewery | Coffee Chocolate Pulque | 19a: Experimental Beer | Pulque beer made with maguey sap, malted blue corn, cinnamon, clove, Corvus coffee, and Cultura cacao nibs. Perfectly contrasting flavor combination. | 6.5 | 0 |
| Dos Luces Brewery | Mango Arbol Chile Chicha | 21: Gluten-Free Beer | Chicha brewed with malted blue corn, cinnamon, clove, mango, and a kiss of arbol chiles. | 4.5 | 0 |
| Dos Luces Brewery | Pulque Metztli | 19a: Experimental Beer | Pulque beer made with maguey sap, malted blue corn, cinnamon and clove. Unlike anything you've ever had before | 7 | 0 |
| Double Shift Brewing | Power Moves IPA | 63: Juicy or Hazy India Pale Ale | Hazy IPA with Vic Secret, Citra and Idaho 7 | 6.5 | 40 |
| Double Shift Brewing | Tessellation | 62: American-Style India Pale Ale | Wheat IPA with Mosaic | 6.7 | 40 |
| Double Shift Brewing | Tin Foil Hat | 84: Classic Saison | Farmhouse with Rye and Oat | 5.7 | 20 |
| Downhill Brewing | Case of the Mondays | 12: Coffee Stout or Porter | Coffee stout with lactose and Denver's own Corvus Coffee's Dead Reckoning espresso blend. | 5.3 | 25 |
| Downhill Brewing | Collision Kölsch | 53: German-Style Koelsch | | 4.5 | 14 |
| Downhill Brewing | Fraggle Rock | 5: Belgian-Style Fruit Beer | Belgian saison with passionfruit, coriander, and lemon peel. | 5.6 | 20 |
| Downhill Brewing | Saturday Nut Fever | 7: Field Beer | Creamy mouthfeel with hints of chocolate and plenty of peanut butter flavor and aroma. Get down with the boogie! | 5.3 | 25 |
| Dry Dock Brewing Co- South Dock | Dry Dock Helles | 43: Munich-Style Helles | The classic Bavarian staple is straw-colored, light to medium bodied, more malty and soft than a pilsner with a hint of noble character and a flavor that is unmistakably German. So easy to drink and so delicious that it makes perfect sense this is the most | 5.2 | 22 |
| Dry Dock Brewing Co- South Dock | Dry Dock Pilsner | 35b: Contemporary American-Style Pilsener | This beer style is the ultimate showcase for noble hop character and to that end we tried to pack as much hop flavor in as we could without compromising old world German brewing ethics and tradition. Bronze medal winner, GABF 2015. Silver medal winner, Wor | 5.3 | 40 |
| Dry Dock Brewing Co- South Dock | Grapefruit Double IPA | 64: Imperial India Pale Ale | It's a tall order to brighten our Double IPA\\u2014 a gentle beast brewed with seven different American "C" hops\\u2014 but we think the infusion of grapefruit is a perfect complement. Expect hoppy characteristics of citrus and pine intertwine | 9 | 90 |
| Eagle Creek Brewing Company | D^3 (Double, Dank, Delicious) | 64: Imperial India Pale Ale | | 9 | 90 |
| Eagle Creek Brewing Company | Georgia Tea Party Amber Ale | 66: American-Style Amber/Red Ale | | 6.3 | 22 |
| Eagle Creek Brewing Company | Grassroots Lemon-Lime Hefeweizen | 80: South German-Style Hefeweizen | | 6 | 20 |
| Eagle Creek Brewing Company | Spot Tail Blonde | 52: Golden or Blonde Ale | | 4.2 | 20 |
| Eagle Creek Brewing Company | The Nature Boy | 34f: Other Smoke Beer | | 6 | 22 |
| Eastern Market Brewing Company | Elephant Juice NEIPA | 63: Juicy or Hazy India Pale Ale | | 6.8 | 60 |
| Eastern Market Brewing Company | Horton's Haze | 60: Juicy or Hazy Pale Ale | | 6 | 60 |
| Eastern Market Brewing Company | Night Market Stout | 96: American-Style Stout | | 7.3 | 44 |
| Eastern Market Brewing Company | Potential Poetry | 53: German-Style Koelsch | | 5.4 | 25 |
| Eastern Market Brewing Company | White Coffee Stout | 11: Coffee Beer | | 7.1 | 30 |
| Eddyline Brewing LLC | Crank Yanker IPA | 62: American-Style India Pale Ale | | 7 | 70 |
| Eddyline Brewing LLC | Epic Day | 64: Imperial India Pale Ale | | 10 | 100 |
| Eddyline Brewing LLC | Grapefruit Yanker IPA | 62: American-Style India Pale Ale | | 6.9 | 70 |
| Eddyline Brewing LLC | Raspberry Wheat | 4: Fruit Wheat Beer | | 4.6 | 15 |
| Eddyline Brewing LLC | Summer in the Citra | 62: American-Style India Pale Ale | | 6.1 | 60 |
| Empirical Brewery | Cold Fusion Cream Ale | 39: American-Style Cream Ale | Cream ale with rye and flake corn -- a collision of ale and lager delicately balanced together | 5.2 | 18 |
| Empirical Brewery | Proton IPA | 62: American-Style India Pale Ale | No Coast style by combining various brewing techniques found in American, East, West and English IPA's. The result is packed full of juicy hop aroma, tropical, herbal and fruity flavors with a smooth bitter finish. | 6 | 40 |
| Empirical Brewery | Relativity Red Sour Ale | 23: American-Style Sour Ale | Red sour ale | 7 | 11 |
| Empirical Brewery | Symbiotic Kettle Sour | 23: American-Style Sour Ale | Lactobacillus Bacteria and Saccharomyces Yeast working together for a refreshing sour beer. | 4.8 | 7 |
| Epic Brewing Co.- LLC | Big Bad Baptist | 29: Wood- and Barrel-Aged Strong Stout | This luxuriously rich imperial stout is aged in used whiskey / Bourbon barrels and then infused with real coffee and coca nibs. A coffee-lover\\u2019s dream! | 11 | 0 |
| Epic Brewing Co.- LLC | Big Bad Baptista | 29: Wood- and Barrel-Aged Strong Stout | Inspired by the spicy and bold flavors of a Caf\\u00e9 de Olla we've added Vanilla and Cinnamon along with Mexican Coffee beans and cacao nibs to our 100% Barrel-aged Big Bad Baptist. | 11 | 0 |
| Epic Brewing Co.- LLC | Brainless Passion | 91b: Other Belgian-Style Specialty Ale | Belgian-style Ale brewed with Passion Fruit | 8 | 0 |
| Epic Brewing Co.- LLC | New England Style IPA - Lupulin Burst | 63: Juicy or Hazy India Pale Ale | This hazy New-England Style IPA is packed with JUICY flavors of honeydew, guava, passion fruit and pineapple without the typical bitterness of an IPA | 7 | 0 |
| Epic Brewing Co.- LLC | Oak and Orchard Strawberry Rhubarb | 24: Fruited American-Style Sour Ale | Aromas of ripe berries fade into faint notes of earthy funk. The first sip is sharply sour with bright fruity flavors of strawberries, and lemon zest. The effervescent carbon- ation lifts of the palate leaving hints of pie crust, oak and rhubarb. | 6.9 | 0 |
| Epic Brewing Co.- LLC | RiNo APA | 59: American-Style Pale Ale | Our home in the River North District of Denver is covered with vibrant and creative murals. It's home to artists, musicians, brewers, and innovators. This beer captures the RiNo's creative spirit with its bright, juicy hops and laid back attitude | 5.8 | 0 |
| Epic Brewing Co.- LLC | Son of a Baptist | 12: Coffee Stout or Porter | Hops are not just hops and coffee isn't just coffee. We've sought out creative and passionate coffee roasters from around the country to explore the innovative flavors of the coffee they roast. | 8 | 0 |
| Epic Brewing Co.- LLC | Sour Brainless on Pink Guava | 31: Fruited Wood- and Barrel-Aged Sour Beer | aroma is bright with citrus notes, tropical sweetness, and ripe stone fruit. The first sip has a pleasant funkiness that fades to an in-your-face guava that rolls across the tongue to finish crisp and dry. | 7 | 0 |
| Epic Brewing Co.- LLC | Tart N Juicy Sour IPA | 23: American-Style Sour Ale | We've combined the clean, puck- ering tartness of kettle souring with an abundance of juicy, citrus-driven hops to create a beer that\\u2019s the best of both worlds - Tart n' Juicy Sour IPA. | 4.5 | 0 |
| Epic Brewing Co.- LLC | Triple Barrel Big Bad Baptist | 29: Wood- and Barrel-Aged Strong Stout | Three\\u2019s not a crowd in this limited edition Triple Barrel Big Bad Baptist. We aged coconut and Blue Copper\\u2019s Colombian coffee beans in fresh whiskey barrels, while our imperial stout aged in both rum and whiskey barrels. | 11 | 0 |
| Ever Grain Brewing Co | Blue Detour | 63: Juicy or Hazy India Pale Ale | Bright and juicy with aromas of grapefruit, orange and tangerine that give way to a soft resinous finish; a very approachable IPA. | 6.5 | 0 |
| Ever Grain Brewing Co | Bourbon Barrel Aged Stout | 29: Wood- and Barrel-Aged Strong Stout | This barrel aged Stout boasts bourbon and vanilla with hints of roasted malt, chocolate and raisins. | 11 | 0 |
| Ever Grain Brewing Co | HellYes | 43: Munich-Style Helles | A light bodied German Helles Lager. Soft malty sweetness accented by delicate German hops. | 5.2 | 0 |
| Ever Grain Brewing Co | Joose Juicy | 63: Juicy or Hazy India Pale Ale | Mid-Atlantic take on a New England style IPA. A strong malty back bone supporting a hop character of dank resinous hops; very piney and citrusy. | 6 | 0 |
| Evil Genius Beer Co | #adulting | 3: American-Style Fruit Beer | Our Guava-infused IPA! Pale and crystal malts marry perfectly with Citra & Cascade hops, creating an easy drinking, medium-bodied, clean, smooth IPA. It is infused with all-natural guava with big, bold hop notes of tropical fruit, watermelon, and lemon | 6.8 | 45 |
| Evil Genius Beer Co | #icanteven | 4: Fruit Wheat Beer | Our Watermelon Blonde Ale brewed with equal parts 2-row barley and malted winter wheat, hopped ever-so-gently with Warrior, and infused with all-natural watermelon, #ICANTEVEN is the most refreshing and crushable ale in our line-up. | 5.6 | 0 |
| Evil Genius Beer Co | Fly Like an Eagle | 63: Juicy or Hazy India Pale Ale | Our lemon water ice inspired NEIPA with lactose, natural lemon, vanilla and aggressively dry hopped with Azacca and Mosaic hops. Water (say "wooder") ice is a staple in Philadelphia and we've crafted a hazy, dank, fuzzed-out beer in its hono | 6.2 | 0 |
| Evil Genius Beer Co | Purple Monkey Dishwasher | 13: Specialty Beer | Our Chocolate and Peanut Butter Porter! We start with a world-class American-style porter recipe laden with notes of chocolate, sweet malts, caramel, and molasses, and then take it to the NEXT LEVEL by infusing it with natural chocolate and peanut butter! | 6.7 | 35 |
| Evil Genius Beer Co | These Pretzels are Making Me Thirsty | 19a: Experimental Beer | Our Pretzel Rye lager inspired by one Philly's favorite snacks. Brewed with a variety of German and American specialty malts, mustard seeds, salt, and 50 pounds of soft pretzels, then fermented with our house lager yeast. | 5.6 | 0 |
| Excel Brewing Co | Eastside IPA | 62: American-Style India Pale Ale | Intensely hoppy with notes of tropical fruit, lemon zest, and pine. Amarillo Citra, Dr. Rudy, Falconer\\u2019s Flight hops combine in this West Coast Style IPA brewed on the East Side. | 7 | 60 |
| Excel Brewing Co | Flash Bang | 1a: Light American Wheat Beer without Yeast | Hoppy and refreshing, this unfiltered American wheat beer is brewed and dry hopped with copious amounts of Amarillo hops, giving it distinct grapefruit and tropical notes. | 4.6 | 16 |
| Excel Brewing Co | Oktoberfest | 46: German-Style Maerzen | Malty and smooth, our traditional German style Marzen lager is brewed with Vienna, Munich, and Melanoidin malts with Dr. Rudy and Crystal hops. | 5.5 | 25 |
| Factotum Brewhouse | Alternate Child French Saison | 86b: Other Belgian- and French-Style Ale | This is a blend of saison and biere de garde: the darker, richer malt bill of a biere de garde with the spicy, fruity yeast of a saison. | 8.4 | 20 |
| Factotum Brewhouse | Glorieta Colorado-Style IPA | 62: American-Style India Pale Ale | A Colorado-style IPA is a little bit West Coast, a little bit New England. It's got clarity and a little hop bite but is mostly loaded up with fruity, tropical hops in the post-boil. All hops used share a name with a town or county in Colorado. | 6 | 37 |
| Factotum Brewhouse | Imperial Kentucky Common | 20a: Historical Beer | A favorite from the Louisville area of the late 1800s, this amber ale was brewed with 6-row, corn, dark German malts, and cluster and tettnang hops. Traditionally low in alcohol, we had some fun and bumped up the ABV. | 7.6 | 21 |
| Factotum Brewhouse | Märzen | 46: German-Style Maerzen | | 6 | 27 |
| Factotum Brewhouse | Soldier's Reward Classic American Pilsner | 35a: Pre-Prohibition American-Style Pilsener | | 6.2 | 29 |
| Family Business Beer Company | Americanas | 43: Munich-Style Helles | Strikingly elegant and refreshing, our rendition of a Bavarian classic leaves nothing to be desired but another pour. Soft, bready, and bright, this golden lager is the perfect elixir for the Texas heat. | 4.6 | 0 |
| Family Business Beer Company | Cosmic Cowboy | 62: American-Style India Pale Ale | Ripe pineapple and grapefruit notes floating on a layer of pine. Satisfying, but entices you back for more. A true American IPA: Inspired by the classics, but forward-thinking. | 7 | 0 |
| Family Business Beer Company | Ghost | 22a: Pale American-Belgo-Style Ale | Hazy and pale, with light berry and citrus notes from the combination of estery Belgian yeast and fruity American hops. A perfect hybrid of two very different styles. | 4.9 | 0 |
| Family Business Beer Company | The Grackle | 99a: American-Style Imperial Stout | Rich, robust, pitch-black and ominous. Notes of coffee, prunes, baker's chocolate, and heavily roasted malts are complimented by a lingering alcohol warmth. | 8.9 | 0 |
| Fat Bottom Brewing | It's Pronounced Gose | 78a: Leipzig-Style Gose | | 4.5 | 35 |
| Fat Bottom Brewing | Sonnet | 24: Fruited American-Style Sour Ale | Sour Belgian ale fruited with cherries, prickly pear, and passion fruit. | 6.9 | 25 |
| Fat Bottom Brewing | The Admiral | 89: Belgian-Style Tripel | Traditional Belgian style Tripel ale. | 9.7 | 36 |
| Fat Bottom Brewing | The Baroness | 29: Wood- and Barrel-Aged Strong Stout | Oatmeal stout aged in bourbon barrels | 10 | 45 |
| Fat Bottom Brewing | W.A.C. | 59: American-Style Pale Ale | American style pale ale with Warrior, Azacca, and Citra hops | 5.6 | 31 |
| Fat Head's Brewery | Alpenglow | 81e: South German-Style Weizenbock | | 8.7 | 17 |
| Fat Head's Brewery | Battle Axe | 51: Baltic-Style Porter | | 8.6 | 33 |
| Fat Head's Brewery | Black Knight | 48b: German-Style Schwarzbier | | 5.4 | 22 |
| Fat Head's Brewery | Black Muddy River | 18a: Other Strong Beer | | 9.2 | 95 |
| Fat Head's Brewery | Bone Head | 68: Imperial Red Ale | | 9.4 | 90 |
| Fat Head's Brewery | Head Hunter | 62: American-Style India Pale Ale | | 7.5 | 87 |
| Fat Head's Brewery | Hop Juju | 64: Imperial India Pale Ale | | 9 | 100 |
| Fat Head's Brewery | Midnight Moonlight | 76: American-Style Black Ale | | 8 | 79 |
| Fat Head's Brewery | Sunshine Daydream | 17: Session India Pale Ale | | 4.9 | 60 |
| Fat Head's Brewery | Up In Smoke | 34f: Other Smoke Beer | | 9 | 35 |
| Fat Head's Brewery | Wake the Dead (Jameson Caskmates) | 29: Wood- and Barrel-Aged Strong Stout | | 0 | 0 |
| FATE Brewing Company | DECIMA Sour Quad | 28: Wood- and Barrel-Aged Strong Beer | Belgian sour quad aged in Leopold's peach whiskey barrels. | 10.6 | 26 |
| FATE Brewing Company | LIAMAS Coffee Kolsch | 11: Coffee Beer | The Organic coffee highlights the malt profile with a soft roast finish. It is crisp, refreshing, dry and delicately balanced. | 5 | 20 |
| FATE Brewing Company | MIDAS Hybrid Quad IPA | 18a: Other Strong Beer | We brewed a Triple IPA and prior to fermentation added Chardonnay grape must to the batch. Making it our version of a "Hybrid Quad." | 10.2 | 104 |
| FATE Brewing Company | MOIRAI Coffee | 11: Coffee Beer | FATE Brewing Company and local coffee roaster, Ozo set out to brew a collaborative beer that would push the traditional style boundaries. The pronounced hop bitterness flavor is complimented by the addition of Organic Coffee creating a beautiful balance. | 7 | 70 |
| FATE Brewing Company | New American Pilsner | 35a: Pre-Prohibition American-Style Pilsener | New American Pilsner brewed with American hops and malts. | 6.2 | 20 |
| FATE Brewing Company | Pinot Noir UROR Gose | 78b: Contemporary Gose | Our traditional UROR Gose, brewed with Pinot Noir grape must. | 4.8 | 10 |
| FATE Brewing Company | SUDICE American Stout | 96: American-Style Stout | Sudice American Stout is an Americanized version of a Foreign Extra Stout. It is jet-black with strong roastiness, high bitterness and a brightness that resonates from the lively American citrus hops. | 7 | 58 |
| FATE Brewing Company | Tequila Barrel Aged UROR Gose | 78b: Contemporary Gose | This historic sour German wheat beer is spiced with salt, coriander and aged in ARTA Reposado tequila barrels. It has a refreshing, tart and lactic character, with a crisp and slightly dry finish. | 4.8 | 10 |
| FATE Brewing Company | VINUM Viognier Saison | 85: Specialty Saison | Farmhouse ale brewed with Nelson Sauvin hops and Viognier grape must | 6.2 | 20 |
| FATE Brewing Company | Watermelon Kolsch Style Ale | 13: Specialty Beer | Watermelon K\\u00f6lsch Style Ale is a summer seasonal beer that adds a unique twist on the authentic German style. It has subtle sweetness from the fruit that compliments the malt and hop character to create an incredibly sessionable ale. | 5 | 20 |
| Fernson Brewing Company | Fernson Curio | 77a: Berliner-Style Weisse | A tart ale full of intense citrus flavors that gives way to a lemonade and grapefruit finish. | 4 | 4 |
| Fernson Brewing Company | Fernson Farmhouse Ale | 16: Session Beer | A french-style petite saison with notes of citrus and spice that is bright, crisp, and refreshing in every way. 2018 World Beer Cup\\u00ae Session Beer Gold Medal Winner. | 4.5 | 24 |
| Fernson Brewing Company | Fernson Lion's Paw Lager | 45: Vienna-Style Lager | | 4.6 | 24 |
| Fernson Brewing Company | Fernson Shy Giant IPA | 62: American-Style India Pale Ale | A Mosaic dry-hopped IPA with stone fruit notes and balanced, malty backbone. | 7 | 70 |
| Fernson Brewing Company | Seed Series #021 | 63: Juicy or Hazy India Pale Ale | Double dry-hopped with Citra & El Dorado. This New England-style IPA is slightly sweet and filled with stone fruit and citric aroma & flavors | 7.3 | 0 |
| Fiction Beer Company | Alternate Present | 48b: German-Style Schwarzbier | Black Lager | 6 | 24 |
| Fiction Beer Company | HAL | 62: American-Style India Pale Ale | Hazy India Pale Ale with Galaxy, Medusa and Lemondrop Hops | 6.5 | 45 |
| Fiction Beer Company | Laws Whiskey Bourbon Barrel Aged Coconut Vanilla Malice and Darkness Russian Imperial Stout | 29: Wood- and Barrel-Aged Strong Stout | Aged 9 months in freshly emptied Law's Whiskey Bourbon Barrels. Toasted coconut and Madagascar Bourbon Vanilla beans were added and allowed to soak until the flavor was perfect. | 14 | 99 |
| Fiction Beer Company | Madame Psychosis | 60: Juicy or Hazy Pale Ale | Hazy Pale Ale with Idaho #7, Mandarina, Mosaic and Citra Hops | 5.5 | 37 |
| Fiction Beer Company | Palisade Peach Sour Blonde Ale | 23: American-Style Sour Ale | American Sour Blonde aged on fresh Palisade peaches | 6.5 | 2 |
| FiftyFifty Brewing Producion Facility | Bananenhangematte | 81e: South German-Style Weizenbock | | 0 | 0 |
| FiftyFifty Brewing Producion Facility | Darkslide | 76: American-Style Black Ale | | 6.7 | 65 |
| FiftyFifty Brewing Producion Facility | Eclipse | 29: Wood- and Barrel-Aged Strong Stout | | 11 | 0 |
| FiftyFifty Brewing Producion Facility | Spring Fever | 15: Honey Beer | | 5.4 | 39 |
| FiftyFifty Brewing Producion Facility | West Coast Haze | 63: Juicy or Hazy India Pale Ale | | 6 | 40 |
| Finch Beer Company | Big Pond Blonde Ale | 52: Golden or Blonde Ale | A light blonde ale dry-hopped with Mandarina to give it a slightly fruity finish. | 5 | 20 |
| Finch Beer Company | Galactic Coyote | 24: Fruited American-Style Sour Ale | Cosmic Kettle Series 2nd edition, This beer is packed with a healthy dose of real watermelon juice and Thai basil. | 4.1 | 15 |
| Finch Beer Company | Plumage IPA | 62: American-Style India Pale Ale | Approachable IPA that isn't too bitter, it's our version of a (high octane) session IPA! | 6.5 | 55 |
| Finch Beer Company | Skull Hammer IIPA | 64: Imperial India Pale Ale | Deceptively light-bodied for an Imperial IPA. | 8 | 99 |
| Finch Beer Company | Tacocat | 23: American-Style Sour Ale | Tastiest Palindrome on the market. Slightly tart with a clean finish makes Tacocat very refreshing. | 5 | 10 |
| Firestone Walker Brewing Co | Anniversary XXI Ale | 102a: American-Style Barley Wine Ale | This year\\u2019s Anniversary beer is a magical blend of five components: Velvet Merkin 42%; Parabola 18%; Stickee Monkee 17%; Bravo 14%; Helldorado aged in Rum Barrels 9% | 11.8 | 0 |
| Firestone Walker Brewing Co | C-Hops | 59: American-Style Pale Ale | Whether it's a coincidence or conspiracy, numerous "old school" American hops begin with the third letter of the alphabet. C-Hops pays tribute to these classics, resulting in a modern throwback that balances assertive hoppiness with a full m | 5.5 | 59 |
| Firestone Walker Brewing Co | Coconut Parabola | 29: Wood- and Barrel-Aged Strong Stout | We racked a select lot of Parabola to premium rye whiskey barrels for extended aging. A year later, we toasted shaved coconut over coals of rum barrel wood, then comingled it with the rye-aged Parabola for a period of one month. | 12.2 | 0 |
| Firestone Walker Brewing Co | Feral  One, Batch #5 | 30: Wood- and Barrel-Aged Sour Beer | | 7.1 | 0 |
| Firestone Walker Brewing Co | Firestone Lager | 43: Munich-Style Helles | A flavorful craft beer that\\u2019s uniquely easy to drink. It\\u2019s true\\u2014welcome to Firestone Lager. Pilsner malt establishes a crisp mouthfeel, while noble German hops provide a whisper of bitterness. The result is an impossibly smooth and immensely | 4.5 | 17 |
| Firestone Walker Brewing Co | Luponic Distortion #10 | 62: American-Style India Pale Ale | Our Luponic Distortion IPA Series is all about exploring \\u201cFlavors Through Hops.\\u201d No fruits. No flavorings. No shortcuts. Just the magic of 100 percent natural hops, expertly blended to offer mindbending flavors with each numbered release. | 5.9 | 59 |
| Firestone Walker Brewing Co | Patrick  Hayze | 63: Juicy or Hazy India Pale Ale | | 6.7 | 35 |
| Firestone Walker Brewing Co | Pixie Dusted | 31: Fruited Wood- and Barrel-Aged Sour Beer | We by chance landed in the arms of Friend\\u2019s Ranches of Ojai, who offered us the beautifully grown Pixie Tangerine. By adding the juice and zest from the tangerines to the Publican\\u2019s proprietary barrel blend, we have created a liquid expression of | 5.9 | 0 |
| Firestone Walker Brewing Co | Schwarzbier | 48b: German-Style Schwarzbier | From German origins, this Black Lager is true to style with complex malty flavors & the color of rich, dark mahogany. | 4.3 | 21 |
| Firestone Walker Brewing Co | SLOambic, Batch #4 | 31: Fruited Wood- and Barrel-Aged Sour Beer | Fresh Marionberries & Boysenberries from Oregon were added to our Sour Opal base along with our proprietary blend of microflora & fermented for an additional four months. The result is bursting with ripe berries, hints of jam with a rustic funk &am | 5.9 | 0 |
| Firestone Walker Brewing Co | UnderCurrants | 31: Fruited Wood- and Barrel-Aged Sour Beer | UnderCurrants is a cross-continental wild beer made with whole Polish black currants that were co-fermented with our signature Agrestic ale, resulting in a uniquely flavorful brew that is bursting with rich currant goodness. | 5.9 | 0 |
| Florida Avenue Brewing Co | Festbier | 40c: American-Style Maerzen/Oktoberfest | Brewed w/ Pilsner, Vienna, Noble Hops and Munich malts. | 5.9 | 25 |
| Florida Avenue Brewing Co | Lager | 43: Munich-Style Helles | Classic German style lager brewed with Pilsner malt and Noble hops. | 4.7 | 20 |
| Florida Avenue Brewing Co | Neapolitan Berliner Weisse | 77b: Specialty Berliner-Style Weisse | Strawberries, cacao nibs, vanilla, and lactose. | 4 | 1 |
| Florida Avenue Brewing Co | Passion of the Heights | 1a: Light American Wheat Beer without Yeast | An American Wheat Ale with hibiscus, rose hips, citrus zest, lemon grass and a hint of cinnamon. | 4.7 | 11 |
| Florida Avenue Brewing Co | Raspberry Berliner Weisse | 77b: Specialty Berliner-Style Weisse | Kettle soured wheat beer fermented with over 700 lbs of raspberries. | 4 | 1 |
| Florida Brewery- The | Gator Lager | 38a: American-Style Lager | American Style Lager with medium body created with warm climates in mind. | 5 | 30 |
| Florida Brewery- The | The Florida Brewery Amber Lager | 37b: American-Style Amber Light Lager | American Amber Lager with a light body, made with two types of barley and bitter hops. | 5.2 | 24 |
| Florida Brewery- The | The Florida Brewery Grapefruit Shandy | 3: American-Style Fruit Beer | Our Grapefruit shandy was made with Florida summers in mind. It is a perfect balance of beer and grapefruit to make it highly drinkable for summer and social occasions. | 4.5 | 18 |
| Florida Keys Brewing Co. | Bayside | 52: Golden or Blonde Ale | Named after our favorite blonde, Amanda at Bayside Gourmet, who inspires & feeds our coffee addiction, and brought to life with help from the coffee creative guru, Ela. Smooth, easy to drink & downright delightful. | 5.8 | 26 |
| Florida Keys Brewing Co. | Iguana Bait | 53: German-Style Koelsch | A honey hibiscus kolsch made with local Keys honey and hibiscus. A light, refreshing, keezy breezy beer with sweetness from the honey and a slight tart fruitiness from the hibiscus. | 5.3 | 20 |
| Florida Keys Brewing Co. | Pucker Power | 77b: Specialty Berliner-Style Weisse | Originally brewed with the wonderful Casey from Coppertail Brewing, this sour is a vibrant hot pink and bursting with fresh Key Lime tartness. We zested over 785 locally sourced key limes for the perfect amount of Pucker Power! | 3.8 | 1 |
| Florida Keys Brewing Co. | Run Aground | 75: American-Style Brown Ale | A medium bodied, malt-forward brown ale brewed with oatmeal. It features a silky mouthfeel and hints of chocolate and vanilla. | 5.4 | 24 |
| Florida Keys Brewing Co. | Spearfish | 66: American-Style Amber/Red Ale | A well-balanced American amber, with a sneaky hop backbone. Spearfishing is a popular sport amongst locals, and a favorite target would be the delicious hogfish. Remember, kiss my wrasse! | 5.4 | 26 |
| Flossmoor Station Brewing Co | 2018 BBA Wooden Hell English Barleywine | 102b: British-Style Barley Wine Ale | British Barleywine aged for 9 months in Woodford Reserve barrels. Bourbon, Toffee and Caramel malt flavors. | 10 | 0 |
| Flossmoor Station Brewing Co | Barrel Aged Kratos | 29: Wood- and Barrel-Aged Strong Stout | Aged for 9 months in Old Forester barrels. Bourbon, Chocolate and Molasses flavors | 13.6 | 0 |
| Flossmoor Station Brewing Co | Foamer's Delight DIPA | 64: Imperial India Pale Ale | | 9 | 90 |
| Flossmoor Station Brewing Co | Kratos Imperial Stout | 99a: American-Style Imperial Stout | Brewed with Molasses. Large flavors of Chocolate, Molasses and Roasted Malt | 11.5 | 88 |
| Foothills Brewing Co | Craft Happiness Project: Nurture IPA | 62: American-Style India Pale Ale | Our Craft Happiness Project brings much-needed awareness and resources to needs in our community. Nurture IPA was brewed with Cashmere and Simcoe hops, and is helping organizations that provide assistance to families of sick kids. | 5.7 | 58 |
| Foothills Brewing Co | Malt Shaker Amber Ale | 66: American-Style Amber/Red Ale | Voted top amber in North Carolina at NC Brewer's Cup. Mellow and refreshing with plenty of caramel notes and a nutty finish. | 5.7 | 19 |
| Foothills Brewing Co | Oktoberfest | 40c: American-Style Maerzen/Oktoberfest | True to the classic Munich style, with notes of toasted bread and roasted almonds. | 5.8 | 29 |
| Foothills Brewing Co | Pumpkin Ale | 6a: Pumpkin/Squash Beer | This crisp, dry ale uses pumpkin pie spices brewed with real pumpkin and a blend of malts to give Mom\\u2019s pumpkin pie some serious competition. A fall favorite. | 5.7 | 5 |
| Foothills Brewing Co | Torch Pilsner | 42: Bohemian-Style Pilsener | 2-time GABF medal winner! Traditonal Bohemian Pilsner with an ideal blend of pale malts and earthy Saaz hops. | 5.3 | 35 |
| Forager Brewing Company | Gummies Make Us LIkeable | 77b: Specialty Berliner-Style Weisse | | 8 | 4 |
| Forager Brewing Company | Humble Hops | 65: Juicy or Hazy Imperial or Double India Pale Ale | | 8.5 | 35 |
| Forager Brewing Company | Pudding Goggles | 93: Robust Porter | | 10.3 | 24 |
| Forbidden Root Restaurant & Brewery | Ghost Tropic | 65: Juicy or Hazy Imperial or Double India Pale Ale | | 8 | 45 |
| Forbidden Root Restaurant & Brewery | King Hell | 3: American-Style Fruit Beer | | 9.8 | 25 |
| Forbidden Root Restaurant & Brewery | Strawberry Basil Hefeweizen | 80: South German-Style Hefeweizen | | 5.1 | 14 |
| Forbidden Root Restaurant & Brewery | TORO! | 65: Juicy or Hazy Imperial or Double India Pale Ale | | 10 | 40 |
| Forbidden Root Restaurant & Brewery | Treasure Hunt | 83: Belgian-Style Witbier | | 4.7 | 0 |
| Fort George Brewery | 3-Way IPA | 63: Juicy or Hazy India Pale Ale | Yearly collaboration IPA with us and two other breweries. This year was a collaboration with Modern Times and Holy Mountain to create a citrusy and piney hazy IPA. | 7.2 | 0 |
| Fort George Brewery | Hammock District | 26: Mixed-Culture Brett Beer | Collaboration with Coopers Hall winery in Portland, OR. This is a hybrid of riesling and saison, cofermented with a mixed culture to create a tart, lightly funky, and fruity beer. | 8.4 | 0 |
| Fort George Brewery | Matryoshka with Vanilla Beans | 99a: American-Style Imperial Stout | A vanilla variant of our annual release. This massive bourbon barrel aged Russian Imperial Stout is full of vanilla, chocolate, roasted nuts, and fudge. | 12.75 | 0 |
| Fort George Brewery | Winner Winner, Hoppy Dinner | 62: American-Style India Pale Ale | Classic American IPA with chinook, citra, mosaic, and simcoe hops. | 7.2 | 0 |
| Four Sons Brewing | 4th Anniversary | 24: Fruited American-Style Sour Ale | Imperial Dry-Hopped Sour with Guava, Tangerine, Apricot, and Blackberry | 11.4 | 0 |
| Four Sons Brewing | CocoNutorious | 7: Field Beer | Amber Ale with Toasted Coconut | 5.2 | 0 |
| Four Sons Brewing | Double Stuf | 95: Export Stout | Russian Imperial Stout with Mint Oreos | 10.7 | 0 |
| Four Sons Brewing | Grape PB&K | 24: Fruited American-Style Sour Ale | | 7.9 | 0 |
| Four Sons Brewing | Vacation | 3: American-Style Fruit Beer | Session Ale brewed with pineapples | 5 | 0 |
| Freetail Brewing Co | 2016 Raspberry La Muerta | 99a: American-Style Imperial Stout | Smoked Imperial Stout with Raspberries. | 9.5 | 50 |
| Freetail Brewing Co | Bat Outta Helles | 43: Munich-Style Helles | German-style Helles lager. | 4.2 | 20 |
| Freetail Brewing Co | Guided by Abstraction | 31: Fruited Wood- and Barrel-Aged Sour Beer | Barrel Aged Wild Ale re-fermented with Cherries. | 5.6 | 5 |
| Freetail Brewing Co | Vader Saber | 68: Imperial Red Ale | Brewed with English pale malt and a range of different crystal malts such as CaraRed, Caramunich, and Melanoidin malts. Hopped heavily with Falconers Flight, Columbus and Citra, and dry hopped with Simcoe, Citra and Columbus. | 8.1 | 75 |
| Freetail Brewing Co | Watermelon Bexarliner | 77b: Specialty Berliner-Style Weisse | Imperial Berlinerweisse made with Texas Watermelons. | 6.1 | 1 |
| Fremont Brewing Co | Bourbon Barrel Aged Dark Star: Coffee Edition | 12: Coffee Stout or Porter | Imperial oatmeal stout with coffee aged in bourbon barrels. The roasted and chocolate malts complement the smooth oats to bring you a stout delight wrapped in the gentle embrace of bourbon barrel-aged warmth. | 13.1 | 50 |
| Fremont Brewing Co | Field to Ferment - Centennial | 59: American-Style Pale Ale | Field to Ferment Centennial is the first of three different fresh hop varieties in this series and represents a colossal collaboration between the brewery and hop farmers. | 6 | 50 |
| Fremont Brewing Co | Head Full of Dynomite | 63: Juicy or Hazy India Pale Ale | Head Full of Dynomite (HFOD) is an ongoing series of hazy IPAs, each one different from the one before. This version is brewed with El Dorado, Mosaic, Sorachi Ace, Citra hops, and a touch of lactose. | 6.8 | 0 |
| Fremont Brewing Co | Lush | 62: American-Style India Pale Ale | We bring this tropical treat to you as a gift from the Pacific Northwest. Lush is brewed with a hand-selected blend of malts and lush, tropical hops reminiscent of lime, mango, and guava\\u2026Because Beer Matters! | 7 | 80 |
| Fremont Brewing Co | The Rusty Nail | 99a: American-Style Imperial Stout | The Rusty Nail begins life as The First Nail, an oatmeal stout of epic proportions with brewer\\u2019s licorice, smoked barley, and pale malt and is then aged on cinnamon bark. She becomes The Rusty Nail after spending 15 months in 12-year old bourbon barre | 14.5 | 40 |
| Friendship Brewing Company | Märzen Boogie! | 14b: German-Style Rye Ale | | 5.8 | 23 |
| Friendship Brewing Company | Pearce Porter | 92: Brown Porter | A robust porter with a healthy dose of cocoa added to the boil, making a deliciously roasty brew! | 8 | 30 |
| Friendship Brewing Company | Rasmanian Devil | 66: American-Style Amber/Red Ale | Red Ale made with generous helpings of Raspberry & Jalepenos | 0 | 27 |
| Friendship Brewing Company | Wentzville Brown | 75: American-Style Brown Ale | A slightly hopped up version of a classic brown ale named for Wentzville's historic Village Center Downtown. | 6.5 | 0 |
| Funkwerks | Raspberry Provincial | 5: Belgian-Style Fruit Beer | This delightfully tart fruit beer is refreshing, with a citrusy raspberry aroma which transitions to a subtlety sweet and tart finish. Notes of lemon zest and tart raspberries. | 4.2 | 0 |
| Funkwerks | Saison | 84: Classic Saison | Our flagship Saison was born from a series of test batches begun in Gordon Schuck\\u2019s backyard, the French Saison yeast strain used in test batch #6 was utilized to become the Great American Beer Festival gold medal-winning Saison that sits before you. | 6.8 | 0 |
| Funkwerks | Saison d'Brett | 26: Mixed-Culture Brett Beer | | 7 | 0 |
| Funkwerks | Tropic King | 85: Specialty Saison | Originally designed to be a hoppier version of our flagship Saison, the accidental (but fortuitous) addition of two extra bags of Munich malt balanced the hop bitterness leaving us this very unique Imperial Saison. Tropical fruit flavors coming from the un | 8 | 0 |
| Funkwerks | White | 83: Belgian-Style Witbier | Rooted in Belgian tradition, this refreshing wheat ale, or witbier, is our interpretation of a classic style. Notes of orange zest and lemon with hints of spice. | 4.8 | 0 |
| Funky Buddha Brewery | Apple Brandy Barrel-Aged Muy Bonita | 75: American-Style Brown Ale | This special release beer is an imperial version of our Bonita Applebum Apple Pie Brown Ale that's been aged in Apple Brandy barrels. We use real cinnamon, vanilla, and apples to give it an insane apple pie flavor, and soft oak flavors from the barrel | 9 | 30 |
| Funky Buddha Brewery | Barrel-Aged Pina Colada | 39: American-Style Cream Ale | This Imperial version of our Pi\\u00f1a Colada Ale is aged in Jamaican rum barrels for months and then blended with pineapple and coconut, just like the tropical drink. | 12 | 20 |
| Funky Buddha Brewery | El Camino Haze | 63: Juicy or Hazy India Pale Ale | El Camino Haze is a New England Style IPA brewed with tons of flaked oats for extra body and a stunning, cloudy complexion. Loads of late-addition Mosaic, Citra, and El dorado hops contribute to a highly aromatic and juicy punch of tropical flavors. | 7.3 | 30 |
| Funky Buddha Brewery | Last Snow | 11: Coffee Beer | This rich, creamy porter is layered with coconut and freshly-roasted coffee for a taste that recalls a winter wonderland. | 6.4 | 35 |
| Garr's Beer Co. | Citrus Pepper | 9: Herb and Spice Beer | | 6 | 32 |
| Garr's Beer Co. | Garr's Tripel | 89: Belgian-Style Tripel | | 9 | 26 |
| Garr's Beer Co. | Juicy Trip | 22a: Pale American-Belgo-Style Ale | | 8 | 40 |
| Garr's Beer Co. | Red Jam | 19a: Experimental Beer | | 6 | 29 |
| Gella's Diner & Liquid Bread Brewing Co | Amber Ale | 66: American-Style Amber/Red Ale | | 5.8 | 19 |
| Gella's Diner & Liquid Bread Brewing Co | American Hefeweizen | 2a: Light American Wheat Beer with Yeast | | 4.6 | 14 |
| Gella's Diner & Liquid Bread Brewing Co | Fort Fletcher American IPA | 62: American-Style India Pale Ale | | 7.1 | 61 |
| Gella's Diner & Liquid Bread Brewing Co | Oatmeal Stout | 98: Oatmeal Stout | | 6 | 32 |
| Gemini Beer Company | Chardonnay Sanctuary | 28: Wood- and Barrel-Aged Strong Beer | Belgian Golden Strong aged in Chardonnay barrels and hopped with juicy American hops | 9 | 25 |
| Gemini Beer Company | Erebus | 99b: British-Style Imperial Stout | Imperial stout brewed with spelt, buckwheat, honey and maple syrup | 13 | 70 |
| Gemini Beer Company | Eurynome | 86b: Other Belgian- and French-Style Ale | Cross between a Belgian blonde and Belgian pale ale brewed with American hops and honey. | 4.7 | 20 |
| Gemini Beer Company | Magnetar | 60: Juicy or Hazy Pale Ale | New England Style IPA | 6.5 | 65 |
| Ghostfish Brewing Company | Geisterfisch | 49b: German-Style Heller Bock/Maibock | 2018 Pro-Am competition entry. Brewed with malted millet and buckwheat and brown rice syrup. Hopped with Hallertau and Nelson Sauvin hops. | 8 | 26 |
| Ghostfish Brewing Company | Ghost Pepper Saison | 8: Chili Beer | Belgian-style farmhouse ale fermented with the world\\u2019s hottest pepper; ghost peppers along with habaneros and Anaheim peppers. Nice and spicy, but paradoxically thirst-quenching. | 6.5 | 15 |
| Ghostfish Brewing Company | Gosefish Hibiscus-Cranberry Gose | 78b: Contemporary Gose | This unique brew gets its vivid pink hue from cranberries and hibiscus, while a sour fermentation and a dash of sea salt and coriander make it the perfect thirst quencher. One sip is all it takes to get \\u201chooked\\u201d! | 5 | 8 |
| Ghostfish Brewing Company | Grapefruit IPA | 61: American-Style Strong Pale Ale | A powerfully bitter yet exceptionally complex beer featuring experimental hop code-named \\u201cexperimental grapefruit\\u201d, balanced with Cascade and Horizon hops and brewed with grapefruit puree to enhance the refreshing citrus notes. | 5.5 | 85 |
| Ghostfish Brewing Company | Meteor Shower Blonde Ale | 39: American-Style Cream Ale | Sparking, crisp, and highly refreshing, this beer is brewed with the finest malted millet and California-grown brown rice, then kissed by noble German Perle hops for a light bitterness and classic floral aroma. | 4.5 | 15 |
| Ghostfish Brewing Company | Shrouded Summit Belgian White Ale | 83: Belgian-Style Witbier | Light, tart, and refreshing with a fruity aroma. Spiced with juniper berries, coriander seed and sweet orange peel and hopped with Mt. Hood and Crystal hops. | 4.5 | 18 |
| Good River Beer Company | American - Authentic Pilsner | 41: German-Style Pilsener | amed after the American River and its pre-prohibition recipe, this clean, crisp, brilliantly clear lager packs much more flavor than you might expect. Soft malt and slight sweetness in the aroma mingle with subtle, floral hops. This is a substantial Pilsne | 6 | 30 |
| Good River Beer Company | Class V | 62: American-Style India Pale Ale | Colorado IPA Class V (5) is named after the whitewater rapid classification. This is a very big, bold, but balanced double IPA with a dry finish and a huge but not completely over the top hop flavor and aroma. Citrus and pine dominate, and the clean bitter | 8.5 | 100 |
| Good River Beer Company | Creamsicle Saison | 85: Specialty Saison | The Aroma and flavor start with orange citrus, spicy notes, and esters, eventually giving way at the end to a gentle sweet cream flavor. The mouthfeel is fuller and smoother than that of a typical Saison, but still finishes dry and easy drinking. | 5 | 28 |
| Good River Beer Company | Fu Brett | 26: Mixed-Culture Brett Beer | Our Fu-Fighter brewed with Brett in this limited edition beer. The result is a unique, complex Belgian that remains approachable to those new to mixed fermentation Brett beers. Fu Brett is extremely dry and effervescent, with the lively fruit notes of Fu- | 9.8 | 25 |
| Good River Beer Company | Fu Fighter | 82b: Belgian-Style Blonde Ale | Named after the Futaleufu River in Chile and our efforts to protect the other brewery uses in combination produce unique and complex fruit flavors and aromas. | 8.9 | 25 |
| Good River Beer Company | River Right | 4: Fruit Wheat Beer | This Unfiltered Wheat Ale is sessionable, silky-smooth, and full of bright tropical fruit. Mild tartness accentuates the coconut and passion fruit, which are a perfect combination. It's a day at the beach in a can. | 5 | 10 |
| GoodLife Brewing Company | Brett Lager - GoodLife Brewing x The Ale Apothecary Collaboration | 26: Mixed-Culture Brett Beer | This beer was made with The Ale Apothecary\\u2019s finely tuned aging process and GoodLife\\u2019s adventurous style to create a truly wild beer experience! | 8.5 | 30 |
| GoodLife Brewing Company | G. Love's Special Sauce IPA | 62: American-Style India Pale Ale | | 7 | 70 |
| GoodLife Brewing Company | Helles Lager | 43: Munich-Style Helles | NW take on a traditional Munich Helles Lager | 5 | 3 |
| GoodLife Brewing Company | Sweet As Pacific Ale! | 1a: Light American Wheat Beer without Yeast | Sweet As! is a bright beer in appearance as well as flavor. Checking in at 6%, this beer has a bright golden color complimented by a bright white head. Pineapple, cream, and other soft tropical aromas dominate your nose creating a perfect transition! | 6 | 18 |
| Grains of Wrath Brewing | Brewhouse Bully Belgian Strong Dark | 90b: Belgian-Style Dark Strong Ale | Complex, rich dark fruit, fig, candied plum, dark cherry, clove, belgian candi sugar | 9.5 | 0 |
| Grains of Wrath Brewing | Overkill IPA | 62: American-Style India Pale Ale | Stonefruit, diesel, passionfruit, citrus, piney, dank. | 6.5 | 0 |
| Grains of Wrath Brewing | TIcklish Warrior | 58: International-Style Pale Ale | Soft, approachable, tropical fruit and resinous | 5.1 | 0 |
| Grains of Wrath Brewing | Vienna Lager | 45: Vienna-Style Lager | Crisp, toasty, toffee, caramel, balanced with a clean finish. | 5 | 0 |
| Gravely Brewing Co. | Butcher Holler | 44a: Dortmunder/European-Style Export | Provst! Our brewer\\u2019s fav beer & multi-medal, award-winning recipe pays homage to Dortmund, where this style originated. Medium-bodied lager is dry, crisp & brewed w/ German malt, yeast & just enough hops to make this even more interesting. | 5 | 24 |
| Gravely Brewing Co. | Champagne Papi | 62: American-Style India Pale Ale | We brewed this celebratory Brut IPA in honor of our one year anniversary and it's so dry it'll make your tastebuds question reality. Our Brut IPA delivers a delicious hop nose & taste with a crisp finish, aided by the same enzyme found in act | 7 | 30 |
| Gravely Brewing Co. | Doc's Hefe | 80: South German-Style Hefeweizen | | 5.1 | 15 |
| Gravely Brewing Co. | Power Chord | 62: American-Style India Pale Ale | With a powerful hop aroma demanding to be inhaled instead of smelled, this three-hop IPA finishes dry and demands a one-more-pint encore. | 6.8 | 65 |
| Gravely Brewing Co. | Sprockets | 41: German-Style Pilsener | Und now ve dance! Brewed as a traditional North German Pils, this hoppy lager is packed full of German noble hops but finishes unbelievably dry. | 5.6 | 44 |
| Gravity BrewWorks | BelHop | 62: American-Style India Pale Ale | A Belgian-influenced IPA with a nice hop aroma and a bit of funk. | 6.3 | 0 |
| Gravity BrewWorks | Rock-A-Billy | 64: Imperial India Pale Ale | A hoppy aromatic red DIPA. | 8 | 0 |
| Great Divide Brewing Co | Barrel Aged Yeti Imperial Stout | 29: Wood- and Barrel-Aged Strong Stout | This unique version of our monstrous Yeti Imperial Stout is aged for at least 12 months in whiskey barrels. | 12.5 | 0 |
| Great Divide Brewing Co | Galaxy SMaSH Beer/Golden Galactic Goddess | 62: American-Style India Pale Ale | Employing Golden Promise adds a depth of malty flavor that is bright and bready. However, the Galaxy hops are the real star of the show, providing for a tropical blast of passionfruit and guava with a hint of raspberries. | 5 | 0 |
| Great Divide Brewing Co | Gosadera | 19c: Wild Beer | Kettle-soured and salted like a traditional gose, the flavor is that of a tart salted truffle in beer form. | 4.4 | 0 |
| Great Divide Brewing Co | Hazy IPA | 63: Juicy or Hazy India Pale Ale | HAZY IPA is a juicy and balanced mix of citrus hops that bring out the aromatic characteristics of papaya and mango and finishes with a hint of ripe strawberries. | 6.2 | 0 |
| Great Divide Brewing Co | Heyday Modern IPA | 61: American-Style Strong Pale Ale | Abundantly hopped, light in body, and low on bitterness, Heyday shines with notes of tropical fruit, berry, and melon. The complex hop profile is complemented by a crisp malt character. | 58 | 0 |
| Great Divide Brewing Co | Mexican Chocolate Yeti | 99a: American-Style Imperial Stout | Another variation on the classic Yeti Imperial stout, we added a variety of spices, vanilla and coffee to invoke the flavors of a Mexican hot chocolate. | 9.5 | 0 |
| Great Divide Brewing Co | Roadie Grapefruit Radler | 3: American-Style Fruit Beer | Brewed with natural grapefruit puree, this easy-drinking ale pours a hazy sunrise gold and is bursting with citrus aroma. | 4.2 | 0 |
| Great Divide Brewing Co | Sonic Weapon | 5: Belgian-Style Fruit Beer | A unique drinking experience in replicating an Old-Fashioned cocktail in beer form. After aging in grape brandy barrels for over five months, we de-barreled and added cherry puree and bitter orange peel. | 9.8 | 0 |
| Great Divide Brewing Co | Strawberry Rhubarb Sour | 24: Fruited American-Style Sour Ale | This beautiful partnership creates a beer that glows ruby in the glass, bursts with strawberry aroma, and bites with every sip. Bright and effervescent, this sour is a fun and refreshing, lip-puckering treat perfect for every occasion, any time of the yea | 6.2 | 0 |
| Great Divide Brewing Co | Workers Fate | 70b: Special Bitter or Best Bitter | The classic biscuity depth of the style is accompanied with a large nuttiness component. | 4.6 | 0 |
| Great Lakes Brewing Co | Barrel Aged Alberta Clipper® Porter | 28: Wood- and Barrel-Aged Strong Beer | | 7.5 | 40 |
| Great Lakes Brewing Co | Christmas Ale™ | 9: Herb and Spice Beer | | 7.5 | 30 |
| Great Lakes Brewing Co | Cleveliner® Weisse | 77a: Berliner-Style Weisse | | 4.1 | 8 |
| Great Lakes Brewing Co | Conway's Irish Ale® | 66: American-Style Amber/Red Ale | | 6.3 | 25 |
| Great Lakes Brewing Co | Dortmunder | 38a: American-Style Lager | A smooth, award-winning balance of sweet malt and dry hop flavors. | 5.8 | 30 |
| Great Lakes Brewing Co | Edmund Fitzgerald® Porter | 93: Robust Porter | | 6 | 37 |
| Great Lakes Brewing Co | Holy Moses White Ale | 83: Belgian-Style Witbier | An intrepid crew of spices and orange peel blaze a trail to a refreshing, light-bodied landing. | 5.4 | 20 |
| Great Lakes Brewing Co | Oktoberfest | 40c: American-Style Maerzen/Oktoberfest | \\u00dcber smooth with vibrant malt flavors and a festive flourish of noble hops. | 6.5 | 20 |
| Great Lakes Brewing Co | Sa Da Tay Passionfruit Saison | 85: Specialty Saison | Fruity aromas and flavors with a balanced spiced kick | 6.9 | 15 |
| Great Lakes Brewing Co | Turntable Pils | 42: Bohemian-Style Pilsener | The A-side? Earthy, fresh hop aromas. The B-side? A smooth, balanced malt groove. | 5.4 | 35 |
| Great Notion Brewing | Blueberry Muffin | 24: Fruited American-Style Sour Ale | This tart and whimsical blueberry treat will remind you of your family's freshly baked blueberry muffins! | 5.5 | 0 |
| Great Notion Brewing | Double Stack | 12: Coffee Stout or Porter | Double Stack is our Imperial Breakfast Stout fermented with an irresponsible amount of maple syrup & aged on whole bean Sumatra from our friends at Clutch Coffee. | 11 | 0 |
| Great Notion Brewing | Guava Mochi | 63: Juicy or Hazy India Pale Ale | Guava Mochi is a thick and juicy fruited IPA brewed with toasted rice and fermented with milk sugar, guava, and vanilla bean. This trocpial delight was massively dry hopped with El Dorado, Vic Secret, and Motueka hops. | 7.2 | 0 |
| Great Notion Brewing | Ripe IPA | 63: Juicy or Hazy India Pale Ale | Paste Magazine's 2018 #1 IPA in the country. All Citra hops, all haze. | 7 | 0 |
| Green Flash Brewing Co | Le Freak | 89: Belgian-Style Tripel | Le Freak\\u00ae is the first-ever hybrid ale of its kind: the convergence of a Belgian-Style Trippel with an American Imperial IPA. This zesty Amarillo dry-hopped, bottle-conditioned marvel entices with fruity Belgian yeast aromatics and a firm, dry finish. | 9.2 | 101 |
| Green Flash Brewing Co | Passion Fruit Kicker | 4: Fruit Wheat Beer | Get amped on Passion Fruit Kicker\\u2014a jaw-dropping, mouth-watering, smooth brew with sweet, tart, fruity flavor. We layer passion fruit tea and passion fruit juice with wheat malt and 2-row malted barley to bring you this exhilarating crowd pleaser. You | 5.5 | 5 |
| Green Flash Brewing Co | Sea to Sea Lager | 33b: Unfiltered German-Style Lager | Sea to Sea is an unfiltered Zwickel lager layered with German Pilsner malts, Hallertau Mittelfr\\u00fch and Czech Saaz hops, 2-row barley, and traditional Pilsner yeast. This sessionable brew has a light body with subtle sweet malt and fruity hop flavors, n | 4 | 23 |
| Green Flash Brewing Co | Soul Style IPA | 58: International-Style Pale Ale | Citra, Simcoe, and Cascade hops are layered, allowing bright tropical waves of flavorful citrus and floral notes to break gently on the palate. Get stoked on a laid back single and ride a wave to soothe your soul. | 6.5 | 75 |
| Green Flash Brewing Co | Tropical DNA | 63: Juicy or Hazy India Pale Ale | This seasonal brew is brimming with flavors of ripe citrus and tropical fruit that intertwine in each succulent sip. The DNA sequencing of this unique yeast strain offers complex fruitiness and a mild tart and tangy finish. Tropical DNA finishes light and | 7 | 15 |
| Green Flash Brewing Co | West Coast IPA | 64: Imperial India Pale Ale | Simcoe for tropical and grapefruit zest, Columbus for hop pungency, Centennial for pine notes, Citra for citrus zest and Cascade for floral aroma are layered throughout the brewing process. West Coast IPA\\u00ae exemplifies the Green Flash spirit of adventu | 8.1 | 95 |
| Green Man Brewing Co | Green Man ESB | 71b: English-Style Extra Special Bitter | A malty amber ale boasting rich toasted and caramel flavors, Green Man ESB is one of our award-winning signature brews. Our blend of authentic British malts and hops creates a nutty aroma, full body, and a sweet finish. | 5.5 | 32 |
| Green Man Brewing Co | Green Man Lager | 37a: American-Style Light Lager | Green Man\\u2019s answer is this crisp, all natural, light Lager. We salute all the great breweries around the world that continue to perfect the classic style. | 4.2 | 13 |
| Green Man Brewing Co | Green Man Porter | 93: Robust Porter | Dark, full-bodied, and rich in flavor, Green Man Porter is wonderfully easy to drink. It offers a creamy, smooth mouthfeel and finishes with distinctive chocolate notes. | 6 | 40 |
| Green Man Brewing Co | Green Man Trickster IPA | 63: Juicy or Hazy India Pale Ale | This unfiltered tropical fruit forward IPA gives off notes of pineapple, peach, and watermelon. Brewed with pale malt and dry hopped with 2lbs. per barrel of El Dorado, Mosaic, and Simcoe. | 7 | 76 |
| Greenstar Brewing At Uncommon Ground | Organic Curse Lifter | 52: Golden or Blonde Ale | An English-style summer blonde ale, named after the lifting of the curse of the Chicago Cubs. | 4.6 | 20 |
| Greenstar Brewing At Uncommon Ground | Organic Greenstar Mild | 69b: English-Style Dark Mild Ale | English-style mild ale. | 3.9 | 16 |
| Greenstar Brewing At Uncommon Ground | Organic Skyrocket Nirvana | 64: Imperial India Pale Ale | A drinkable double IPA with .27mg Cannabidiol (CBD) per ounce. | 8.6 | 70 |
| Grimm Brothers Brewhouse- LLC | Farmer's Daughter | 46: German-Style Maerzen | | 6.1 | 23 |
| Grimm Brothers Brewhouse- LLC | Fearless Youth | 47a: Munich-Style Dunkel | Easy drinking brown lager | 5.2 | 22 |
| Grimm Brothers Brewhouse- LLC | Little Red Cap | 79: German-Style Altbier | Won 4 out of the the last 6 years in the Altbier category | 5.4 | 29 |
| Grimm Brothers Brewhouse- LLC | Maiden's Kiss | 3: American-Style Fruit Beer | | 5.5 | 10 |
| Grist Brewing Company | For Grist's Sake | 19b: Ginjo Beer or Sake-Yeast Beer | Sake beer | 16 | 0 |
| Grist Brewing Company | Prodigal Daughter | 7: Field Beer | We used 2-row base wort with very little additional flavor malts added and hopped it with German Perle a couple times during the boil. At flame out we added jamaica, tamarindo, cinnamon, apple, pear, strawberry and piloncillo and steeped for an hour or so. | 5.4 | 26 |
| Grist Brewing Company | Skiing in Jeans | 49a: Traditional German-Style Bock | This is a traditional German bock using all German malt and hops with the addition of Colorado wildflower honey and Texas pecans. The nutty flavor and residual sweetness from the honey shine through on this perfect-for-spring beer. | 7 | 18 |
| Grist Brewing Company | Tartanium Berliner Weisse | 77a: Berliner-Style Weisse | Naturally soured, this beer has grapefruit like tartness with a wheat flavor. | 5.5 | 25 |
| Grossen Bart Brewery | Anker Beard Amber Ale | 66: American-Style Amber/Red Ale | Caramel and toasted malt provide a bright amber color to this deliciously hand crafted hop forward ale. Provided by citrus Cascade hops, this smooth, silky Amber will leave you smiling. | 5.4 | 35 |
| Grossen Bart Brewery | St. Brigid Irish Red Ale | 73: Irish-Style Red Ale | This Irish Red is lightly hopped and has an even dextrinous body, well-rounded blanced flavors, and a pleasant toasted malt character. | 5.3 | 25 |
| Grossen Bart Brewery | Strip Teaser Pale Ale | 55: Classic English-Style Pale Ale | Malty backbone with a kiss of rye. Bold and dry. Generously hopped with ample amounts of Fuggles and Cascade. Smooth with a slightly sweet finish. | 6.1 | 42 |
| Grossen Bart Brewery | Stubble Kolsch | 53: German-Style Koelsch | This German style K\\u00f6lsch is light and effervescent. It provides a subtle, fruity aroma. A smooth mouth feel with a crisp and dry finish. | 4.83 | 25 |
| Guanella Pass Brewing Company- LLC | Alpine Peak Black American Ale | 76: American-Style Black Ale | Carafa III and a bit of Crystal 60 malts provide the chocolate, toffee and coffee notes up front, while CTZ and Nugget hops provide the bitterness to give a little punch at the finish. | 7.4 | 72 |
| Guanella Pass Brewing Company- LLC | Aoraki Rye IPA | 62: American-Style India Pale Ale | A Kiwi friend\\u2019s recipe and named after New Zealand\\u2019s tallest peak, we use generous amounts of rye, a touch of wheat, and lots of Chinook hops that make for an amazing Rye IPA. | 6.4 | 75 |
| Guanella Pass Brewing Company- LLC | Bernese Mountain Brown Ale | 75: American-Style Brown Ale | Chocolate, wheat and a little Crystal 40 malts give a nice, subtle, malty, roasted, chocolate flavor while the Northern Brewer and Cascade hops provide a spicy, piney character. | 6.4 | 57 |
| Guanella Pass Brewing Company- LLC | Grey Wolf Mountain Rye Saison | 85: Specialty Saison | Pilsner, Rye and a touch of Munich malt make up the grain bill, but the Belgian yeast does most of the work on this easy drinking Belgian style beer hopped with Northern Brewer and Hallertauer hops. | 7.1 | 27 |
| Guinness Open Gate Brewery and Barrel House | Barrel Aged Cascara Tripel | 27a: Wood- and Barrel-Aged Pale to Amber Beer | Brewed with cascara, the fruit of a coffee bean, then barrel aged, this Belgian-style Tripel offers aromas of coffee, wood, tobacco and citrus. Bright and complex stone fruit, tangerine and coffee flavors abound. Not to be missed! | 10.7 | 0 |
| Guinness Open Gate Brewery and Barrel House | Guinness Blonde | 52: Golden or Blonde Ale | This is a crisp, golden beer, with lively, evanescent bubbles. It has a noticeable but gentle hop aroma of citrus and tropical fruits, clean cracker-bread malt flavor and a pleasantly bitter refreshing finish. | 5 | 0 |
| Guinness Open Gate Brewery and Barrel House | Guinness Coffee Stout | 12: Coffee Stout or Porter | Using locally roasted coffee from our friends at Vent Coffee in both the kettle and fermenter, and fermented with our classic Guinness stout yeast, the beer lends itself to chocolate and vanilla aromas, prominent toffee, dark chocolate and coffee flavors. | 5 | 0 |
| Guinness Open Gate Brewery and Barrel House | Guinness IPA | 62: American-Style India Pale Ale | A happy marriage of East and West Coast IPAs, our beer has a beautiful golden amber color and the hops - Centennial, Mosaic, Simcoe and El Dorado - give it loads of citrus, papaya, pineapple, peach and pine aromas. | 6.5 | 0 |
| Guinness Open Gate Brewery and Barrel House | Guinness Milk Stout | 97: Sweet Stout or Cream Stout | This beer's deep mahogany color comes from a bevy of speciality malts: C120, chocolate, BlackPrinz and Guinness Roast Barley. The aroma and flavor boasts of coffee and chocolate. Mt. Hood is added to the whirlpool for a balanced woody, earthy flavor. | 5.3 | 0 |
| Gun Hill Brewing Co | Divided Sky | 62: American-Style India Pale Ale | 2 different dry hop additions billow tropical fruit, succulent citrus & herbal aromas. Juicy mango, pineapple, zesty grapefruit & herbaceous pine rain on the tongue. A delicately sweet malt character culminates with fruity yeast esters to intensify hops. | 7 | 0 |
| Gun Hill Brewing Co | Friend Zone | 52: Golden or Blonde Ale | Our tiramisu inspired bottle blonde brew is silky smooth and sweet. Lady fingers and bronzed muffin top malt flavors complement deep seams of espresso roast. Dry beaned with espresso roasted coffee from Cafe Buunni. | 8 | 0 |
| Gun Hill Brewing Co | Rise up Rye | 85: Specialty Saison | Brewed with NY grown rye malts, and single hopped with NZ Wai-Iti hops. Soft fruity aroma with notes of clove & stone fruit flavors such as peach & apricot. Brewed in collaboration with the cast of the Broadway musical, Hamilton & the Happy Hour guys. | 4.8 | 0 |
| Gun Hill Brewing Co | Side Squeeze | 36a: International-Style Pilsener | Aged 180 days in French Oak (Sauvignon Blanc), a crisp French Pilsner & raw wheat based brew that flashes mellowed pepper & faintly fruity yeast character. Floral, herbal & spicy noble hops meld w/ aromas of asian pear, kaffir lime leaves & vanilla. | 5.1 | 0 |
| Gun Hill Brewing Co | Void of Light | 95: Export Stout | The pitch-black color and cocoa-espresso aroma & flavor are derived from roasted barley while the complexity is enhanced by the strength of this foreign-style. All light vanishes here. 2014 GABF Gold medal. | 8 | 30 |
| HailStorm Brewing Company | Boat Socks New England DIPA | 65: Juicy or Hazy Imperial or Double India Pale Ale | Collaboration with Transient Artisan Ales. Double Dry-hopped Northeast Double IPA loaded with Citra, Galaxy and Vic Secret hops | 8 | 0 |
| HailStorm Brewing Company | Hotel Life American Lager | 38a: American-Style Lager | Very mild on the hop and malt character. A straw to gold, very clean and crisp, highly carbonated lager. | 4.7 | 12 |
| HailStorm Brewing Company | Prairie Madness IPA | 62: American-Style India Pale Ale | 2018 Gold Medal. A Midwestern take on the IPA with plenty of hops and three malts -- German, English and American. | 7 | 100 |
| HailStorm Brewing Company | Rock Out With Maibock Out - Maibock, | 49b: German-Style Heller Bock/Maibock | Silver Medal '15 & '17. Helles-style bock | 7.7 | 0 |
| HailStorm Brewing Company | Son of Lupulone Pale Ale | 59: American-Style Pale Ale | We brewed this beer with Kyle Nordquist for the Great American Beer Festival Pro-Am category. It's a session West Coast pale ale, crisp and dry. Loaded with Amarillo, Apollo, and Citra Hops. | 4.8 | 0 |
| HailStorm Brewing Company | Stratus New England DIPA | 65: Juicy or Hazy Imperial or Double India Pale Ale | New England Double IPA with Mosaic, Simcoe, Citra, Centennial and Cascade hops. | 8 | 90 |
| Halfpenny Brewing Company | Finsternis Schwarzbier | 48b: German-Style Schwarzbier | Light in body and bitterness, but rich in flavor and dark roasted malts. A dark beer for those who don't think they like dark beer (and for those who know that they do)! | 5.7 | 30 |
| Halfpenny Brewing Company | Limon Gose | 78b: Contemporary Gose | A clean, crisp gose brewed with pureed lemon and lime, sea salt and coriander. | 4 | 6 |
| Halfpenny Brewing Company | Oktoberfest | 46: German-Style Maerzen | A golden color with a rich, white head give our Oktoberfest the perfect appearance, and the noble German hops and a clean, smooth, rich malt backbone then combine to make this the quintessential fall beer. | 5.4 | 26 |
| Halfpenny Brewing Company | Pingin Irish Red | 73: Irish-Style Red Ale | A delicious take on a beer for every day occasions, ours is more in the style of an Irish Pub red—a solid backbone with plenty of shortbread and caramel flavors, plus lots of fruity esters from the Irish Ale yeast and a little bit of residual sweetness. | 6.6 | 38 |
| Happy Basset Brewing Company | Hoppy Basset IPA | 62: American-Style India Pale Ale | Well balanced hoppy beer. Dry hopped with chinnok, nugget, and summit | 6.8 | 65 |
| Happy Basset Brewing Company | Purebred Porter | 93: Robust Porter | Strong coffee aroma, mellow sweetness, dark chocolate | 5.8 | 35 |
| Happy Basset Brewing Company | Rarebreed Wheat | 1a: Light American Wheat Beer without Yeast | Birght, crisp wheat flavor, finishes smooth with a hint of honey | 5.1 | 17 |
| Happy Basset Brewing Company | Slowrise Saison | 84: Classic Saison | Fruity, spicy and a little hoppy, hints of clove | 7.1 | 27 |
| Happy Basset Brewing Company | Yellowbrick Blonde | 39: American-Style Cream Ale | Clean, Crisp and refreshing light malty beer | 5.4 | 18 |
| Heretic Brewing Company | Agony | 31: Fruited Wood- and Barrel-Aged Sour Beer | Black Currant & Raspberry mixed culture sour aged in Napa wine barrels for 2 years. Fruit forward, complex sour. | 6 | 5 |
| Heretic Brewing Company | Goo | 13: Specialty Beer | Imperial Milk Stout with vanilla, chocolate, and toasted coconut. | 12 | 40 |
| Heretic Brewing Company | Juicier Than Thou | 3: American-Style Fruit Beer | Juicy NE style IPA with Mango. You can't handle the juice! | 6.5 | 50 |
| Heretic Brewing Company | Lager | 43: Munich-Style Helles | Classic German-style Munich Helles. Easy drinking malty lager. | 5.4 | 18 |
| Heretic Brewing Company | Make America Juicy Again | 63: Juicy or Hazy India Pale Ale | Juicy NE style IPA. | 6.5 | 50 |
| Hermitage Brewing Company | 3Tun | 29: Wood- and Barrel-Aged Strong Stout | Bourbon Barrel 3Tun is an even bigger version of our Imperial Stout that has been living in a beautiful Buffalo Trace Bourbon barrel since November of last year. It is smooth and balanced featuring notes of dark chocolate, espresso, and vanilla along with | 10 | 0 |
| Hermitage Brewing Company | Custom Crush | 24: Fruited American-Style Sour Ale | Fruited American-Style Sour Ale | 6.5 | 0 |
| Hermitage Brewing Company | Flower Sour | 23: American-Style Sour Ale | BREWERS NOTES: Our Flower Sour is a funky blonde ale, aged for 18-24 months in our French oak barrels and flavored with an assortment of flowers including rose, hibiscus, lavender and chamomile. | 6.5 | 0 |
| Hermitage Brewing Company | Ophion | 19c: Wild Beer | This golden, strong, farmhouse sour packs a punch. We dry hopped and fermented it in our virgin oak foeder for 6 months. Our house wild yeast layers in fresh notes of juicy pineapple, grapefruit and tropical fruit with a slightly tart and sour finish. | 11.6 | 0 |
| Hermitage Brewing Company | Sour Cherry Sour | 31: Fruited Wood- and Barrel-Aged Sour Beer | Sour Cherry Sour is blended from more than 30 American wine barrels that lived in the cellar from six months to two and a half years. | 6.5 | 0 |
| Hi-Wire Brewing South Slope Specialty Brewery | Blueberry Sour | 31: Fruited Wood- and Barrel-Aged Sour Beer | Hi-Wire Brewing\\u2019s award-winning Sour Blonde takes an extended rest in oak barrels on blueberries, 14.5 months to be exact, to create this Blueberry Sour. Bright notes of pomegranate, blueberry tea, & brett build a well-balanced sourness. | 0 | 0 |
| Hi-Wire Brewing South Slope Specialty Brewery | Dark Berry Sour | 24: Fruited American-Style Sour Ale | This decadent foeder-aged sour ale displays aromas of raw blackberry and currants with tasting notes of grape jelly and purple fruit leather balanced by a subtle roast. | 0 | 0 |
| Hi-Wire Brewing South Slope Specialty Brewery | Hi-Wire Lager | 43: Munich-Style Helles | This true American Lager is as approachable as it is delicious, a perfect balance of light pilsen malt and German hops. | 0 | 0 |
| Hi-Wire Brewing South Slope Specialty Brewery | Oude Brett Saison | 25: Brett Beer | Our Oude Saison was blended down from a handful of red and white wine barrels to create this rustic mixed culture Saison with aromatic notes of barnyard hay and red hard candy. | 0 | 0 |
| Hi-Wire Brewing South Slope Specialty Brewery | Zirkusfest Oktoberfest Lager | 46: German-Style Maerzen | Gold Medal Winner at the 2016 Great American Beer Festival in the German-style Maerzen category; use of Munich in this full-flavored beer provides upfront biscuity and honey flavors that fade into a light, dry finish. | 0 | 0 |
| Hidden Mother Brewery, The | Morel mushroom smoked red | 19a: Experimental Beer | This is a lightly smoked red ale infused with morel mushrooms freshly picked in the sister mountain ranges of Oregon. Perfect balance and flavor profile. | 6 | 44 |
| Hidden Mother Brewery, The | Pine tree pink Peppercorn saison | 19a: Experimental Beer | This Beer wash looped through a fresh cut (the morning of the brew) ponderosa pine tree for 45 mins. Awesome! | 6.6 | 14 |
| High Alpine Brewing Company | Gunny Gold Kölsch | 53: German-Style Koelsch | | 5.1 | 21 |
| High Alpine Brewing Company | Italian Mountain Basil Ale | 52: Golden or Blonde Ale | Delicious blonde ale infused with organic basil. | 5.5 | 21 |
| High Alpine Brewing Company | Slash Turn Hazy IPA | 63: Juicy or Hazy India Pale Ale | This hazy IPA will slash your palate with big flavors of tropical fruit, including mango guava pinneaple and more. Just enough bitterness to remind you your drinking an IPA | 6.5 | 50 |
| High Alpine Brewing Company | Sol's Espresso Stout | 12: Coffee Stout or Porter | Espresso Stout | 6 | 35 |
| High Water Brewing | Aphotic Imperial Porter | 18b: American-Style Imperial Porter | Big Dark Porter with hints of demerara sugar and star anise | 9.3 | 20 |
| High Water Brewing | Campfire Stout | 13: Specialty Beer | S'mores in a glass | 6.5 | 15 |
| High Water Brewing | Sugaree Maple Bourbon Pecan Pie | 7: Field Beer | Tastes like grandma's pecan pie. If grandma likes bourbon | 9.3 | 20 |
| High Water Brewing | Violets are Blue | 24: Fruited American-Style Sour Ale | Boysenberries, Orris Root and Violet Flowers in a sour barrel aged for 18 months | 6 | 15 |
| Highland Park Brewery Chinatown | Hello, LA | 62: American-Style India Pale Ale | West Coast IPA with Citra & Mosaic hops | 6.8 | 0 |
| Highland Park Brewery Chinatown | Lingua Franca | 23: American-Style Sour Ale | Barrel aged blended sour ale | 7.1 | 0 |
| Highland Park Brewery Chinatown | Pleasant Piils | 36a: International-Style Pilsener | Italian style pilsner with traditional European ingredients and a dry hopping of Saaphir, Hersbrucker, Triskel | 5.3 | 0 |
| Highland Park Brewery Chinatown | Timbo Pils | 35b: Contemporary American-Style Pilsener | Hoppy "West Coast" Pilsner with Mosaic & Motueka hops | 5.8 | 0 |
| Highland Park Brewery Chinatown | Yo Coco | 63: Juicy or Hazy India Pale Ale | Hazy Coconut IPA with Ekuanot, Citra, & Mosaic hops. | 7 | 0 |
| Hix Farm Brewery | Beerocracy | 71a: American-Style Extra Special Bitter | | 6.1 | 0 |
| Hix Farm Brewery | Drunk Monk | 89: Belgian-Style Tripel | | 9.5 | 0 |
| Hix Farm Brewery | Hoppycock! | 62: American-Style India Pale Ale | | 7.5 | 75 |
| Hix Farm Brewery | Papa's Peculiar Percolation | 99a: American-Style Imperial Stout | | 10.1 | 0 |
| Holidaily Brewing Co | Fat Randy's IPA | 21: Gluten-Free Beer | | 7 | 65 |
| Holidaily Brewing Co | Favorite Blonde Ale | 21: Gluten-Free Beer | A blonde ale with a subtle hop character and mellow malt flavor | 5 | 20 |
| Holidaily Brewing Co | Golden Grouse English Amber Ale | 21: Gluten-Free Beer | A richly malted English Amber Ale with fruit undertones | 5.5 | 30 |
| Holidaily Brewing Co | Patchy Waters Pumpkin Ale | 21: Gluten-Free Beer | A red pumpkin style ale brewed with organic pumpkins and fall spices | 6 | 15 |
| Holidaily Brewing Co | Riva Stout | 21: Gluten-Free Beer | Rich flavors of coffee and dark chocolate with a smooth finish | 6.5 | 40 |
| Hop Butcher For the World | Blazed Orange Milkshake | 19a: Experimental Beer | Citra & Strata Hopped Milkshake Double India Pale Ale Brewed with Oranges and Vanilla | 7.5 | 0 |
| Hop Butcher For the World | Destination Moon | 64: Imperial India Pale Ale | Chinook, Mosaic & Simcoe Hopped Double India Pale Ale | 8 | 0 |
| Hop Butcher For the World | Double Grid | 65: Juicy or Hazy Imperial or Double India Pale Ale | Citra & Mosaic Hopped Double India Pale Ale | 7.5 | 0 |
| Hop Butcher For the World | Galaxy Bowl | 65: Juicy or Hazy Imperial or Double India Pale Ale | Galaxy Hopped Double India Pale Ale | 8 | 0 |
| Hop Butcher For the World | Paris on the Prairie | 84: Classic Saison | Hallertau Blanc Hopped Saison Brewed with Lavender and Honey | 6.5 | 0 |
| HopFly Brewing Company | Beach Beer | 17: Session India Pale Ale | All the flavor of a New England IPA with a beach-appropriate ABV. Citra and galaxy lead the way. | 4.9 | 0 |
| HopFly Brewing Company | First Priority | 62: American-Style India Pale Ale | Approachable West Coast IPA. Cascade, Simcoe & Amarillo. | 5.9 | 0 |
| HopFly Brewing Company | Summer Crush | 63: Juicy or Hazy India Pale Ale | Fruit bomb with a smooth finish. Citra, Galaxy and El Dorado. | 7.1 | 0 |
| HopFly Brewing Company | The Jalapeño | 85: Specialty Saison | | 6.5 | 0 |
| Hops & Grain Brewing | Haze County | 65: Juicy or Hazy Imperial or Double India Pale Ale | A mix of multiple Yakima Valley hops delivers a complex blend of tropical fruit, stone fruit and just a hint of earthy dankness. This delivers an experience that can only be found in the deliberate and expressive usage of hops. | 8.2 | 65 |
| Hops & Grain Brewing | Lupulin Rodeo IPA | 62: American-Style India Pale Ale | Lupulin Rodeo is part of our commitment to excessive usage of hops! Blending 6 varieties together, including hops in both pellet and LupuLN2 powder form, creates a beer with a rich grapefruit pithy dankness and a juicy, tropical finish. | 6.32 | 45 |
| Hops & Grain Brewing | Pellets & Powder IPA | 62: American-Style India Pale Ale | Our deeper exploration of hops and hop processing, showcasing the advancement of hops by utilizing pelletized hops, along side Cryo hops, aka Lupulin powder. The end result is soft, rounded juiciness w/ hints of stone fruit, orange juice & a touch of dank. | 6 | 45 |
| Hops & Grain Brewing | River Beer | 37a: American-Style Light Lager | Premium American lager w/ high quality German malt, fresh hops & the finest lager yeast. The beer is crystal clear, crystal clean. Light bready malt character blends w/ a slight noble hop aroma that leads into a delightfully crisp & clean finish. | 5.2 | 20 |
| Horse & Dragon Brewing Company | Bourbon Barrel Aged Dragonfire | 29: Wood- and Barrel-Aged Strong Stout | | 10.1 | 0 |
| Horse & Dragon Brewing Company | Chateau Racquette | 28: Wood- and Barrel-Aged Strong Beer | | 9.7 | 0 |
| Horse & Dragon Brewing Company | Disfrute! | 3: American-Style Fruit Beer | | 5.4 | 0 |
| Horse & Dragon Brewing Company | Double Recessive Double Red | 68: Imperial Red Ale | | 8 | 0 |
| Horse & Dragon Brewing Company | Dragonfire | 99a: American-Style Imperial Stout | | 9.5 | 0 |
| Horse & Dragon Brewing Company | FoCo SOWN | 59: American-Style Pale Ale | | 5.3 | 0 |
| Horse & Dragon Brewing Company | Olwyn | 62: American-Style India Pale Ale | | 7.9 | 0 |
| Horse & Dragon Brewing Company | Picnic Rock | 59: American-Style Pale Ale | | 6.6 | 0 |
| Horse & Dragon Brewing Company | Sad Panda Coffee Stout | 12: Coffee Stout or Porter | | 6.8 | 0 |
| Horse & Dragon Brewing Company | Tropical Surge | 3: American-Style Fruit Beer | | 8.6 | 0 |
| Huss Brewing | Copper State IPA (ARIZONA) | 62: American-Style India Pale Ale | Our flagship IPA. Copper State IPA is a celebration of Arizona! Citra, Amarillo and Simcoe hops provide a juicy yet dry tropical fruit flavor with great bitterness for a truly balanced and enjoyable IPA! | 6.5 | 69 |
| Huss Brewing | Koffee Kolsch | 11: Coffee Beer | An amazingly unique brew that drinks as light a any lager, yet packs a delicious coffee punch! | 4.7 | 16 |
| Huss Brewing | The Husstler - American Lager | 38a: American-Style Lager | Our take on the classic American Lager, Brilliantly complex and fully flavored with a light clean crisp finish | 4.7 | 23 |
| IMBIB Custom Brews | Abiogenesis #7 | 26: Mixed-Culture Brett Beer | This experimental beer is a blend of several beers that were aged for 18-30 months in neutral barrels on a mixed culture. We added multiple additions of muscat grapes throughout the aging process and the beer is bottle conditioned. | 7 | 15 |
| IMBIB Custom Brews | Foeder de Lees | 31: Fruited Wood- and Barrel-Aged Sour Beer | This dark saison was aged in our foeder on a mixed culture for 14 months and secondarily aged on second use wild huckleberry for 4 months before being bottle conditioned. | 6.8 | 15 |
| IMBIB Custom Brews | Nevada Weisse | 77a: Berliner-Style Weisse | Traditional Berliner wiesse soured through fermentation. | 3.8 | 0 |
| IMBIB Custom Brews | This Brett is Making Me Thirsty | 25: Brett Beer | Belgian golden strong ale fermented with brettanomyces and aged in neutral barrels for 4 months. Bottle conditioned. | 6.8 | 15 |
| IMBIB Custom Brews | Triad | 87b: Belgian-Style Gueuze Lambic | Blend of 1,2, and 3 year old lambic-style beers using similar techniques to traditional lambic brewers. | 6.8 | 15 |
| Indeed Brewing Co | Day Tripper | 59: American-Style Pale Ale | Four pounds of hops per barrel give this West Coast-Style pale ale a heady, dank, and citrus-laced aroma supported by complex and subtly sweet malt backbone. | 0 | 45 |
| Indeed Brewing Co | Flavorwave | 62: American-Style India Pale Ale | Bright and golden lit with a gentle haze, Flavorwave IPA delivers with pineapple, citrus, and stone fruit aromas and a rush of fruity, tropical hop flavor. | 6.2 | 73 |
| Indeed Brewing Co | Mexican Honey | 15: Honey Beer | Humming with a citrus and floral fiesta for the senses, Mexican Honey Imperial Lager is brewed with Mexican orange blossom honey and Amarillo hops. | 8 | 17 |
| Indeed Brewing Co | Wooden Soul: Cherry Dust | 24: Fruited American-Style Sour Ale | Tart cherries mingle with wild yeasts and bacteria present in our Wood-Aged Red Ale. Notes of tart cherry, carob and amaretto. | 5.4 | 0 |
| Indeed Brewing Co | Wooden Soul: Patchwork | 24: Fruited American-Style Sour Ale | A melange of fruity perfumes wafts your way, intoxicating with aromas of blackberry, raspberry leaf and dusty lemon. Deep red and slight hazy with a perky tartness and handfuls of berry flavor. | 7 | 0 |
| Indian Springs Brewing Company | India Pale Ale | 62: American-Style India Pale Ale | This experiemental IPA was brewed with seven different types of American Hops, sourced from the Pacific northwest area of Oregon and Washington | 6.8 | 60 |
| Indian Springs Brewing Company | One-Lane Wheat Ale | 13: Specialty Beer | German-style wheat ale brewed with a wheat malt base and hopped with German Hallertau-Hersbrucker hops. | 5.7 | 20 |
| Indian Springs Brewing Company | Planters House Porter | 93: Robust Porter | Robust porter style brewed with English base and dark crystal and roasted malts, this beer is hopped with English Hops. | 6.5 | 42 |
| Indian Springs Brewing Company | South Brown & Down | 13: Specialty Beer | | 4.1 | 17 |
| Indiana City Brewing | Dock 7 | 62: American-Style India Pale Ale | | 7.5 | 75 |
| Indiana City Brewing | KITT | 77b: Specialty Berliner-Style Weisse | | 3.5 | 4 |
| Indiana City Brewing | Shadow Boxer | 98: Oatmeal Stout | | 5.7 | 32 |
| Indiana City Brewing | Short Sleeves | 84: Classic Saison | | 6.5 | 22 |
| Indiana City Brewing | Sumo Mermaids DDH | 63: Juicy or Hazy India Pale Ale | | 7.5 | 0 |
| Infusion Brewing Company | Barrel Aged Dominican Brown Ale | 27b: Wood- and Barrel-Aged Dark Beer | We took our Dominican Brown Ale and aged it over six months in Templeton Rye Whiskey barrels. Add in the classic tastes of Dominican coffee, vanilla, and chocolate and this smooth, slightly oaky beer is a must have. | 9.3 | 30 |
| Infusion Brewing Company | Mango Habanero Wit | 4: Fruit Wheat Beer | This Belgian Wheat beer is packed with over 15 pounds of mangoes and a healthy dose of pureed habanero peppers. A little sweet, a little spicy and a whole lot of flavor. | 5.4 | 0 |
| Infusion Brewing Company | Metz Jubilee Lager | 43: Munich-Style Helles | A true German style lager pays homage to the Metz family heritage. Every batch is lagered for 4 weeks before filtering and packaging to ensure a clean, crisp lager taste with a smooth finish. | 5.5 | 20 |
| Infusion Brewing Company | Vanilla Bean Blonde Ale | 9: Herb and Spice Beer | A classic American take on a traditional blonde ale, our Vanilla Bean Blonde combines a simple two-grain malt bill, mild hops and a generous addition of Madagascar Vanilla for a tasty treat. | 4.8 | 16 |
| Infusion Brewing Company | Wilderer Dunkel Lager | 47a: Munich-Style Dunkel | Brewed with our friend Gerd Schoenberger from Braurei Eck in Bobrach Germany,This dark lager is made as traditionally as we could. Special German malts and hops and yeast were used to create this unique bier. | 5.5 | 20 |
| Intrepid Sojourner Beer Project- The | Bacon Grätzer | 19a: Experimental Beer | | 4.6 | 0 |
| Intrepid Sojourner Beer Project- The | Basil IPA | 9: Herb and Spice Beer | Italian basil sweetness from the leaves balances the bitterness\\u2014some of which is from the rest of the plant. | 7.4 | 64 |
| Intrepid Sojourner Beer Project- The | Chamomile HefeWit | 9: Herb and Spice Beer | Citrus & floral, our hybrid wheat beer w/ chamomile is a Hef & a witbier\\u2019s coriander & orange peel. | 5.6 | 0 |
| Intrepid Sojourner Beer Project- The | Grätzer | 20a: Historical Beer | | 4.6 | 0 |
| Intrepid Sojourner Beer Project- The | Hickory Peach Wee Heavy | 19a: Experimental Beer | Fusing the caramel & marshmallow notes of roasted hickory bark w/ the sweet & smoky flavor of roasted & smoked peaches, partially caramelized by hot stones, we roasted them all together & blended them into the strong, malty Wee Heavy. | 9.6 | 0 |
| Intrepid Sojourner Beer Project- The | Pear Saison | 5: Belgian-Style Fruit Beer | Dry, tart, & refreshing, honey malt sweetness & flaked rye spiciness balance fruit-forward flavor. | 5.5 | 0 |
| Intrepid Sojourner Beer Project- The | Strong Scotch Ale | 100b: Peated Scotch Ale | A malt-forward brew reminiscent of Islay Scotch from peat-smoked malt & time on American oak. Available at the PAIRED Craft Beer + Food table. | 9.7 | 0 |
| Intrepid Sojourner Beer Project- The | Turkish Coffee Stout | 12: Coffee Stout or Porter | Robust yet smooth, cardamom counters bold, complex coffee notes; orange peel creates a smooth finish. | 7 | 0 |
| Iron Hill Brewery & Restaurant - Wilmington | 5C IPA | 62: American-Style India Pale Ale | West coast-style IPA brewed with only "C hops" featuring intense citrus, tropical fruit and pine flavor and aroma. | 7.2 | 50 |
| Iron Hill Brewery & Restaurant - Wilmington | Bedotter | 89: Belgian-Style Tripel | Traditional Belgian-style golden ale with complex aroma and notes of plum, spice and banana with refreshing balanced bitterness. | 9.5 | 38 |
| Iron Hill Brewery & Restaurant - Wilmington | Das Boot! | 41: German-Style Pilsener | Traditional German-style Pilsner, light straw in color, delicately balanced with a firm hop bitterness, subtle hop flavor and a clean, dry finish. | 4.9 | 35 |
| Iron Hill Brewery & Restaurant - Wilmington | Hungry Dog IPA | 62: American-Style India Pale Ale | An underdog is a hungry dog. A hungry dog is a fast dog and hungry dogs... run faster! An IPA for them hungry dogs out there who want fast paced hop aggressiveness. No one likes us and we don't care! | 6.3 | 70 |
| Iron Hill Brewery & Restaurant - Wilmington | Overload Stout | 99a: American-Style Imperial Stout | An Imperial Stout aged on rich chocolate nibs and locally roasted coffee. Awards: 2016 World Beer Cup Silver Medal | 8.5 | 40 |
| Iron Hill Brewery & Restaurant - Wilmington | Philly Special | 62: American-Style India Pale Ale | Philadelphia IPA brewed with flaked oats and wheat. Intense flavors and aromas of tropical fruit and resinous pine dominate. | 6.7 | 16 |
| Iron Hill Brewery & Restaurant - Wilmington | Russian Imperial Stout | 99a: American-Style Imperial Stout | Full-bodied stout that starts with a complex, malty sweet and high-roasted character that is wonderfully balanced with the use of citrusy American hops. | 9.8 | 75 |
| Iron Hill Brewery & Restaurant - Wilmington | Sunsets & Rubies | 31: Fruited Wood- and Barrel-Aged Sour Beer | A traditional, unfiltered Belgian-style lambic made with wild yeast and bacteria. Aged in oak barrels for two years on peaches and cranberries giving the beer a light ruby color, peach aroma and intense cranberry tartness. | 6 | 20 |
| Iron Hill Brewery & Restaurant - Wilmington | The Grand Inquisitor | 29: Wood- and Barrel-Aged Strong Stout | Our Russian Imperial Stout aged in bourbon barrels with whole vanilla beans. The complex malt character is balanced with distinct bourbon and vanilla flavors | 9.6 | 70 |
| Iron Hill Brewery & Restaurant - Wilmington | Vienna Red Lager | 45: Vienna-Style Lager | A European amber lager, medium-bodied with a delicate malt aroma, slight sweetness and a clean, crisp finish. 1999, 2011 GABF Bronze, 2008 GABF Gold, 2008 WBC Silver. | 4.4 | 22 |
| Ironworks Brewery & Pub | Bayern Wald Dampfbier | 20a: Historical Beer | A German Steam Beer, which originate from Bavarian/Czech forest border region; the style is nearly extinct.Brewed with all barley and Weihenstephan weizen yeast, noble hops. Relatively light, malty, rich and aromatic.One of our GABF 2018 entries. | 5.4 | 20 |
| Ironworks Brewery & Pub | Bear Creek Lemon Shandy | 4: Fruit Wheat Beer | An unfiltered American Wheat Ale brewed with Lemondrop hops, Lemon peel and Lemongrass, then infused with fresh Lemonade. The anti-dote to your IPA overdose! | 5 | 23 |
| Ironworks Brewery & Pub | EldoRillo Session Pale Ale | 16: Session Beer | A light easy drinking Session American Pale Ale. All the Eldorado and Amarillo hops put in at the end of the boil, For a low bitterness, but high in taste and aromatics of citrus, tropical fruits and melon. One of our GABF 2018 entries. | 4 | 29 |
| Ironworks Brewery & Pub | Hilltopper's Pride Kentucky Common Ale | 20a: Historical Beer | One of only a few truly original American Styles of beer; this Pre-Prohibition brew is a Cream Ale's southern darker cousin: light-flavored, malt accented beer with a dry finish.Brewed with Corn, Rye,Molasses and Cluster hops.Our GABF '17 medal winner | 5.5 | 23 |
| Ironworks Brewery & Pub | Ironwood Oak Aged Scotch Strong Ale | 28: Wood- and Barrel-Aged Strong Beer | A deep rich caramelly concotion thanks to liberal kettle caramelization. Then lovingly ignored on American oak for six months to contribute rich tannins and vanilla tones. | 8 | 26 |
| Ironworks Brewery & Pub | Root 66 Carrot Ginger Saison | 85: Specialty Saison | Roasted Carrots in the boil, and in the primary, and shredded Carrots into the secondary along with Ginger root, Allspice and Black Pepper.Subtle earthy carroty-ness, with tones of ginger, and hints of spice. A full day's worth of Vitamin A in every glass! | 6 | 26 |
| Island Brewing Co | 17th Anniversary Ale | 27a: Wood- and Barrel-Aged Pale to Amber Beer | Imperial Amber beer aged for four months in freshly emptied American Oak cooperage. Aroma of bourbon and oak with vanilla and coconut flavors and a dry malt backbone. | 8.5 | 21 |
| Island Brewing Co | Avocvado Honey Ale | 15: Honey Beer | No avocados were harmed brewing this beer. Avocado Honey is added to the boil for the taste of sunlight in every sip. | 5.3 | 15 |
| Island Brewing Co | Hopliner IPA | 62: American-Style India Pale Ale | Powered by twin engines of El Dorado and Azacca hops. Smooth tropical tones with deep citrus flavors and dazzling color. | 6 | 50 |
| Island Brewing Co | Jubilee Ale | 72b: Scottish-Style Heavy Ale | Ruby hues and sweet aromoas beckon. Caramel and malt sweetness, with subtle flavors of dark plum, and a hint of chocolate. Equally suitable for a summer picnic or winter gale. | 6.8 | 28 |
| Island Brewing Co | Starry Night Stout | 95: Export Stout | World Beer Cup and GABF medalist features rich and robust dark specialty chocolate and caramel malts. Roasted complexity with a creamy head. Add some stars, some friends, some snow, some waves for an extraordinary beer for extraordinary times. | 7 | 42 |
| Ivanhoe Park Brewing Company | Bungalow Belgian Witbier | 83: Belgian-Style Witbier | Witbier | 4.8 | 0 |
| Ivanhoe Park Brewing Company | Suck It Trebek | 62: American-Style India Pale Ale | Sour IPA | 7 | 0 |
| Ivanhoe Park Brewing Company | Toboggan Blonde Ale | 52: Golden or Blonde Ale | Blonde Ale | 5 | 0 |
| J Wakefield Brewing | BA Bout It Bout It | 29: Wood- and Barrel-Aged Strong Stout | Barrel aged version of our Imperial Stout brewed in collaboration with 3 Chiefs Brewery and features house toasted Cocoa Nibs, Tahitian Vanilla Bean, and Maple Syrup. | 18 | 40 |
| J Wakefield Brewing | Big poppa | 99a: American-Style Imperial Stout | Big Poppa is a big, creamy, and luscious Imperial Stout brewed with Coconut, Vanilla, and Mostra Coffee. | 16 | 40 |
| J Wakefield Brewing | Chains | 63: Juicy or Hazy India Pale Ale | Our New England style IPA brewed with a trio of Amarillo, Citra, and Galaxy hops. | 6.5 | 70 |
| J Wakefield Brewing | Haterade | 77b: Specialty Berliner-Style Weisse | Here's a little something to quench your thirst... Our fruit punch inspired Florida Weisse infused with a variety of fruits. | 6 | 4 |
| J Wakefield Brewing | Mount Stoutmore | 99a: American-Style Imperial Stout | An Imperial Stout brewed with Hacienda La Esmeralda Coffee and Reunion Island Bourbon Vanilla Beans. | 12 | 40 |
| J Wakefield Brewing | Troll So Hard | 77b: Specialty Berliner-Style Weisse | An ode to all the online trolls who flex their keyboard muscles in the safety of their parents house, this Florida Weisse sour ale is infused with fresh lemon and key limes. | 6 | 4 |
| Jack's Abby Brewing | Das Weizen | 80: South German-Style Hefeweizen | | 5.2 | 10 |
| Jack's Abby Brewing | Hoponius Union | 38a: American-Style Lager | | 6.7 | 65 |
| Jack's Abby Brewing | House Lager | 43: Munich-Style Helles | | 5.2 | 18 |
| Jack's Abby Brewing | Post Shift Pilsner | 35b: Contemporary American-Style Pilsener | | 4.7 | 30 |
| Jagged Mountain Brewery | Four Pass Pilsner | 41: German-Style Pilsener | Traditional German Pilsner showcasing Barke malt. Crisp, clean and incredibly refreshing. | 5 | 18 |
| Jagged Mountain Brewery | Grizzly Peak English Porter | 69b: English-Style Dark Mild Ale | Nutty, roasty, and crushable English Porter! | 3.8 | 18 |
| Jagged Mountain Brewery | Grouse Mountain Blood Orange Gose | 78b: Contemporary Gose | Gose with Himalayan Pink Sea Salt, Coriander and Blood Oranges. | 4.3 | 18 |
| Jagged Mountain Brewery | Hurricane Haze Southeast Coast IPA | 63: Juicy or Hazy India Pale Ale | New England Style IPA brewed with Toasted Coconut, Mango and Pineapple Juice. Collaboration with CO-Brew, poured at Collab Booth! | 7 | 50 |
| Jagged Mountain Brewery | Imperial Oaked Brut IPA | 19a: Experimental Beer | Imperial Brut Style IPA fermented on French Oak and Pinot Grigio Juice. Collaboration with UberBrew, pouring at Collab Booth! | 9.6 | 40 |
| Jagged Mountain Brewery | Saison #B Kiwi Saison | 85: Specialty Saison | Saison with Kiwi. Pro-Am entry, poured at Pro-Am Booth Thursday session only! | 7.6 | 20 |
| Jagged Mountain Brewery | Uber Slayer Japanese Saison | 19a: Experimental Beer | Saison with Yuzu, Kabosu, Ginger, Green Tea, Kelp, Seaweed, Shiitake Mushrooms, Black Sesame Seeds, and Sansho Pepper. | 6.4 | 20 |
| Jailbreak Brewing Company | Café in Brussels | 11: Coffee Beer | | 8 | 27 |
| Jailbreak Brewing Company | Dusk till Dusk 2017 | 29: Wood- and Barrel-Aged Strong Stout | The 2017 installment is a 10-barrel blend of two imperial stouts and a barleywine, aged gracefully for up to 40 months in bourbon, rum, and rye barrels. A complex m\\u00e9lange of flavor from toasted marshmallow to burnt caramel to Tootsie Roll and beyond. | 14.4 | 26 |
| Jailbreak Brewing Company | Funk Sway | 77b: Specialty Berliner-Style Weisse | Funk Sway begins as a traditional kettle-soured Berliner Weisse, but transforms into a fruit-forward delight with intensely pleasant key lime aromatics, punctuated by firm tartness, with a large supporting role from hefty proportions of malted wheat. | 4 | 8 |
| Jailbreak Brewing Company | Poor Righteous | 62: American-Style India Pale Ale | Poor Righteous displays a leaner malt profile and pays homage to the generous portions of hop goodness. Prominent notes of lemon curd, lime zest, and grapefruit dominate the palate while remaining poundable and palate cleansing. | 6.5 | 55 |
| Jessup Farm Barrel House | Fancy Pants | 25: Brett Beer | Dry-hopped, oak barrel-aged Brett IPA | 7.75 | 0 |
| Jessup Farm Barrel House | Hurry Up & Wait - Cherry/Boysenberry | 26: Mixed-Culture Brett Beer | | 6.2 | 0 |
| Jessup Farm Barrel House | Hurry Up & Wait - Dry-hopped | 26: Mixed-Culture Brett Beer | | 6.2 | 0 |
| Jessup Farm Barrel House | Nonlinear Dynamics | 19a: Experimental Beer | A blend of oak barrel-aged Witbier and dry-hopped mixed fermentation quick sour ale, conditioned on white peach, white tea, and white peppercorns | 6 | 0 |
| Jessup Farm Barrel House | Unicorn Bubbles | 30: Wood- and Barrel-Aged Sour Beer | Red wine barrel-aged Golden Sour ale conditioned on hibiscus and lemon peel | 6.5 | 0 |
| Joseph James Brewing Co- Inc | Citra Rye | 14a: Rye Beer | Our Flagship Pale Ale is brewed with Rye Malt, Citra hops and Unicorn Tears. Originally made as a house beer which we had no intentions of sharing, this pale ale is loaded with enticing tropical fruit aromas from the unique Citra hop, a bready malt backbon | 5.4 | 55 |
| Joseph James Brewing Co- Inc | Fatalisk Barnd | 31: Fruited Wood- and Barrel-Aged Sour Beer | Tart and funky wild ale aged for over two years in a mix of chardonnay and merlot barrels | 5.5 | 0 |
| Joseph James Brewing Co- Inc | Hop Raider | 62: American-Style India Pale Ale | This light, easy-drinking ale is packed with Ekuanot, Mosaic, and Cryo Simcoe hops for a distinct tropical character with heady resinous notes throughout. Malted wheat and a touch of caramel malt provide a light body and balanced backbone. | 6.4 | 65 |
| Joseph James Brewing Co- Inc | Tenth Anniversary | 29: Wood- and Barrel-Aged Strong Stout | For our Tenth Anniversary, we blended our favorite Bourbon Barrel-aged beers together and further aged them on house-toasted cacao nibs and coconut to create a rich, decadent brew. | 10 | 0 |
| Joyride Brewing Co | Bear Paw Oatmeal Milk Stout | 98: Oatmeal Stout | The Bear Paw is a deliciously decadent Sweet Stout that is robust and silky smooth. Seven different malts create chocolate, roast, caramel and coffee flavors, while five pounds of lactose sugar per barrel balance it out with a velvety sweetness. | 6.9 | 45 |
| Joyride Brewing Co | Black Razz Blonde | 3: American-Style Fruit Beer | Black Razz is in your face with fruit flavor and aroma. We used roughly 300 lbs of fruit puree with the mix being about 57% blackberry. This "blonde" pours a beautiful purple/pink color and has a faint fruit tartness on the back end. | 5.6 | 19 |
| Joyride Brewing Co | Fresh Nugz Wet Hop IPA | 62: American-Style India Pale Ale | Fresh Nugz's hop flavor has fantastic piney, woodsy, herbal and citrus notes. We sent our brewers to Paonia, Colorado, to hand pick Nugget, Chinook, and Cascade hops straight off the bine. | 6.3 | 70 |
| Joyride Brewing Co | Ice Cutter Kölsch | 53: German-Style Koelsch | Our Kölsch is a classic interpretation of the style, very smooth & drinkable like a lager with a light fruit flavor from ale fermentation. It has moderate levels of bitterness and noble hop flavor & a crisp, dry finish. | 5.6 | 25 |
| Joyride Brewing Co | Joyride Double IPA | 64: Imperial India Pale Ale | We used 4 different types of American and German malts, but the hops are definitely the star here. We did 7 different additions of Simcoe and Citra hops to layer piney, citrus, tropical fruit and melon flavors into this dangerously drinkable ale. | 9 | 100 |
| K2 Brothers Brewing | DDH Double IPA | 65: Juicy or Hazy Imperial or Double India Pale Ale | Our Double Dry-Hopped NE-Style IPA is fruit forward yet maintains the lingering bitterness you'd expect from a Double IPA. Hops: Citra, Mosaic, Amarillo, El Dorado, Simcoe | 8 | 63 |
| K2 Brothers Brewing | Jalapeño Cream Ale | 39: American-Style Cream Ale | An Imperial Cream Ale that was brewed to capture the essence of a jalapeño while being very smooth and drinkable. Hops: Chinook | 7.5 | 19 |
| K2 Brothers Brewing | Raspberry Milkshake IPA | 63: Juicy or Hazy India Pale Ale | This Double Dry-Hopped NE-Style IPA was brewed with oats, lactose, and raspberry puree. Hops: Citra, El Dorado | 6.5 | 46 |
| K2 Brothers Brewing | Vanilla Porter | 12: Coffee Stout or Porter | Our Porter was brewed with Madagascar Vanilla Beans and offers chocolate and roasted notes up front with a smooth vanilla finish. Hops: Fuggles | 7.2 | 25 |
| Kane Brewing | A Night to End All Dawns | 28: Wood- and Barrel-Aged Strong Beer | | 12.4 | 0 |
| Kane Brewing | Mexican Brunch | 8: Chili Beer | | 9.2 | 0 |
| Kane Brewing | Picture in Reverse | 28: Wood- and Barrel-Aged Strong Beer | | 13.2 | 0 |
| Kane Brewing | Sneakbox | 59: American-Style Pale Ale | | 5.4 | 0 |
| Kane Brewing | Sunday Brunch | 12: Coffee Stout or Porter | | 9.2 | 0 |
| Kern River Brewing Co | 12th Anniversary Golden Stout with Coffee | 99a: American-Style Imperial Stout | This golden beverage drinks like a full-bodied stout. The coffee notes add to the complexity of flavors. | 8 | 0 |
| Kern River Brewing Co | Brown Claw American Brown Ale | 75: American-Style Brown Ale | A small batch brew made up of roasted specialty malts and toasted grain to give a nutty, balanced chocolate taste. | 4.8 | 0 |
| Kern River Brewing Co | Chuuurch! West Coast IPA | 62: American-Style India Pale Ale | This wonderfully balanced IPA with Mosaic, Citra and Amarillo hops probably won't absolve you of all your sins but we still think you'll enjoy it. | 7.6 | 0 |
| Kern River Brewing Co | Just Outstanding IPA | 62: American-Style India Pale Ale | This IPA balances just enough malt with an abundance of Simcoe and Amarillo hops. Dry hopped for plenty of pine, earth and floral aromas. If you like your IPAs hoppy and clean, you'll find this one Just Outstanding! | 6.8 | 0 |
| Kern River Brewing Co | Paddle Left Hefeweizen | 80: South German-Style Hefeweizen | Quench your thirst after a long day of paddling with this traditional South German style wheat beer. Made with Hefeweizen Ale yeast to give a hint of clove and banana esters complimented by a bready finish. | 5.5 | 0 |
| Kokopelli Beer Company | Mister Rebel | 53: German-Style Koelsch | | 4.5 | 22 |
| Kokopelli Beer Company | Edelweiss | 41: German-Style Pilsener | Nice crisp clean pilsner with a semi sweet and malty mouthfeel. | 4.5 | 31 |
| La Cumbre Brewing Co | A Slice of Hefen | 80: South German-Style Hefeweizen | A traditional take on a Bavarian classic. We intend this beer is served mit hefe with a voluminous white head. The aroma is everything we love in the style; clove, banana and vanilla. The body is rich and creamy, yet finishes fairly dry and is as refreshin | 5.4 | 15 |
| La Cumbre Brewing Co | BEER | 38a: American-Style Lager | Too snobby for a good ol' beer? Looks like beer, smells like beer, tastes like beer... it's BEER. Our aptly named lager is light in body but substantial enough in flavor to let you know that yes, you are drinking beer. Yeah BEER! | 4.7 | 23 |
| La Cumbre Brewing Co | Elevated IPA | 62: American-Style India Pale Ale | It's pretty good. You should try it. Get Elevated! | 7.2 | 100 |
| La Cumbre Brewing Co | Fievre d'Abricot | 85: Specialty Saison | Hard to say, easy to love. 2.000 lbs. of apricots were added to a ridiculously dry and spicy Saison to create this truly divine fruit-centered offering. | 7.5 | 25 |
| La Cumbre Brewing Co | Malpais Stout | 95: Export Stout | Brewed with 7 different malts & served cask-conditioned, you should be ready for a full onslaught of creamy stout intensity. Broadly in the style of a Foreign Extra Stout, this is our heaviest & most intense year-round offering. | 7.5 | 60 |
| La Cumbre Brewing Co | Oktoberfest | 44b: German-Style Oktoberfest/Wiesn | Rich toast, light spicy hops, pillowy soft mouthfeel, and a crisp but lasting finish. | 6.2 | 35 |
| La Cumbre Brewing Co | Pina Quercus | 31: Fruited Wood- and Barrel-Aged Sour Beer | Rustic, sour, pineapple, tequila and light oak. Together, they are greater than the sum of their parts, creating a strong, yet light, bone-dry, quenching ale to ponder during summer. | 7.2 | 21 |
| La Cumbre Brewing Co | Project Dank | 62: American-Style India Pale Ale | Project Dank is just that; a project. An ever-changing expression of our hoppiest endeavors, each recipe is different, featuring different hops and hopping techniques. One thing remains common... HOP INSANITY. | 7.5 | 100 |
| La Cumbre Brewing Co | Sun Fade | 63: Juicy or Hazy India Pale Ale | Lush with bright fruit from the interplay of our house yeast and irresponsible levels of dry-hopping, Sun Fade quenches the dryness of the Southwestern desert like no other beer can. | 6.5 | 40 |
| La Cumbre Brewing Co | Thunderbolts and Lightning | 35b: Contemporary American-Style Pilsener | In 1842, Joseph Groll brewed the very first crystal clear golden lager in the city of Pilzen. This homage to that classic uses only the very best Bohemian floor malted barley and Saaz hops. Chewier than a classic German pilsner but still epically drinkable | 5.3 | 35 |
| Lady Justice Brewing Company | Endless Horizon | 95: Export Stout | An export stout, brewed with tamarind and fermented with black currants. Young barrel age in a Colorado whiskey barrel. | 7 | 11 |
| Lady Justice Brewing Company | Endurance Insurance | 59: American-Style Pale Ale | A sour, light pale ale. | 6 | 35 |
| Lady Justice Brewing Company | Here Comes the BI-PA | 62: American-Style India Pale Ale | American IPA brewed with love, for love. | 5 | 59 |
| Landlocked Ales | Grenade Jumper | 60: Juicy or Hazy Pale Ale | | 6.3 | 50 |
| Landlocked Ales | Paddle Whaecker Koelsch | 53: German-Style Koelsch | | 4.2 | 29 |
| Landlocked Ales | Peeled Cucumber Sour | 77b: Specialty Berliner-Style Weisse | | 4 | 6 |
| Landlocked Ales | Ghost Porter | 92: Brown Porter | Dark, chocolaty, roasty, and robust | 4.7 | 30 |
| Launch Pad Brewery | Cape canaveral | 5: Belgian-Style Fruit Beer | Key lime pie saison with fresh key lime, vanilla and lactose. | 5.9 | 27 |
| Launch Pad Brewery | Peacekeeper | 16: Session Beer | Cherrywood smoked session porter | 4.5 | 28 |
| Launch Pad Brewery | Piggyback rides | 63: Juicy or Hazy India Pale Ale | Hazy IPA with citra, el dorado, mosaic and enigma hops | 6.3 | 44 |
| Launch Pad Brewery | Watermelon zombies from outer space | 78b: Contemporary Gose | Watermelon lime gose with fresh watermelon and key lime salt added. | 4.5 | 10 |
| Left Coast Brewing | Del Mar St. | 44a: Dortmunder/European-Style Export | A Dortmunder Export Lager. Pale gold in color with a medium white head and great lacing. Flavor is malt dominant with moderate bitterness from noble hops. A Clean rounded lager character and, a well attenuated body makes for a good session beer. | 5 | 18 |
| Left Coast Brewing | Galaxy Supernova IPA | 62: American-Style India Pale Ale | Galaxy single hop IPA brewed up to four times per year. | 6.5 | 54 |
| Left Coast Brewing | Hop Juice Triple IPA | 64: Imperial India Pale Ale | This hop monster uses Premium American 2\\u2013 Row and a touch of light crystal malt to create a solid malt foundation. Five different hop varieties are used in the Hop Juice. Now dry hopped with Mosaic for great aroma. | 10 | 100 |
| Left Coast Brewing | Simply Citra | 60: Juicy or Hazy Pale Ale | New England style pale ale made with only Citra hops. The second beer of the four beer Simply Hazy Pale series. | 5.5 | 25 |
| Left Coast Brewing | Una Mas | 40a: American-Style Amber Lager | This dark copper lager is light in body and bursting with flavor. Styled after the popular amber lagers south of the border. Small amounts of dark roasted malts add rich color without making it thick or chewy. Munich malt adds a rich, toasty finish. | 5.8 | 25 |
| Left Hand Brewing Company | 25th Anniversary | 99a: American-Style Imperial Stout | Notes of dark chocolate, cherries and roasted coffee beans. | 12.1 | 41 |
| Left Hand Brewing Company | Beer Name – Sawtooth Ale | 40a: American-Style Amber Lager | | 5.3 | 27 |
| Left Hand Brewing Company | Death Before Disco | 12: Coffee Stout or Porter | Roasted malts create a full-bodied classic with rich chocolate malt and dark berry notes. | 6 | 24 |
| Left Hand Brewing Company | Fade to Black | 95: Export Stout | Pours black with licorice, espresso bean, molasses and black cardamom notes. | 8.5 | 30 |
| Left Hand Brewing Company | Juicy Goodness | 52: Golden or Blonde Ale | Hazy golden ale with tropical and citrus flavors from fruity hops. | 5.5 | 29 |
| Left Hand Brewing Company | Left Hand IPA | 62: American-Style India Pale Ale | Hop profile of orange, passionfruit, peach and lemon | 6.6 | 70 |
| Left Hand Brewing Company | Milk Stout Nitro | 97: Sweet Stout or Cream Stout | Super smooth with soft roastiness and mocha flavors. | 6 | 25 |
| Left Hand Brewing Company | Travelin Light | 53: German-Style Koelsch | Golden, crisp, dry and refreshing with herbal hops. | 4.8 | 22 |
| Left Hand Brewing Company | Wake Up Dead Nitro | 95: Export Stout | Super smooth with notes of cocoa and dried fruit | 10.2 | 45 |
| Left Hand Brewing Company | Wheels Gose 'Round | 78b: Contemporary Gose | | 4.4 | 14 |
| Legacy Brewing Company | American Pilsner | 35b: Contemporary American-Style Pilsener | Brewed to be light, crisp, tasty and extremely crushable. This beer is an American style pilsner best enjoyed while doing basically anything you like to do while having a beer. | 4 | 20 |
| Legacy Brewing Company | Clan Ross Scotch Ale | 100a: Traditional Scotch Ale | This ale is dominated by big caramel malt flavors, nutty/toffee flavors and finishes with notes of spiciness. This Scotch ale has a wonderful warming effect and is best served in a bowled snifter to appreciate the intense malt flavors and aroma. | 8 | 35 |
| Legacy Brewing Company | MOAB Unfiltered IPA | 62: American-Style India Pale Ale | A citrusy unfiltered IPA with notes of grapefruit rind, tropical fruit and a fruity floral nose with a soft mouthfeel. Hopped souly with Mosaic hops. | 6.7 | 70 |
| Legacy Brewing Company | That Guava Beer | 3: American-Style Fruit Beer | This is a great summer fruit ale, not cloying, just great malt flavors accented by fresh white guavas. Huge flavors up front with a fantastic aroma then finishes smooth, dry and refreshing. | 4.9 | 0 |
| Liquid Mechanics Brewing Company | Barrel Aged Awesomeness (2018) | 29: Wood- and Barrel-Aged Strong Stout | The beer will be kept a secret until the first GABF session. | 13 | 0 |
| Liquid Mechanics Brewing Company | Haze Shop | 63: Juicy or Hazy India Pale Ale | New England style IPA featuring Galaxy and Vic Secret hops | 6.7 | 35 |
| Liquid Mechanics Brewing Company | Peanut Butter Porter | 19a: Experimental Beer | Imperial Porter infused with organic peanut | 8.6 | 40 |
| Liquid Mechanics Brewing Company | Pilsner | 41: German-Style Pilsener | South German Style Pilsner | 4.7 | 35 |
| Liquid Mechanics Brewing Company | Piña Colada Kolsch | 19a: Experimental Beer | | 5.3 | 32 |
| Little Apple Brewing Co | Fruit Salad Shorts | 23: American-Style Sour Ale | Sour Golden Wheat Ale with Pink Guava and Pineapple. Tart. Juicy. Crushable. | 5.3 | 3 |
| Little Apple Brewing Co | Prairie Pale Ale | 59: American-Style Pale Ale | This highly hopped, high alcohol brew is based on the classic India Pale Ale style. We use the finest domestic and European hops. | 6.6 | 62 |
| Little Apple Brewing Co | Riley's Red Ale | 66: American-Style Amber/Red Ale | Fort Riley's namesake! This red has just the right balance of malt and hops, making it a full flavored, amber-colored ale. | 5.2 | 27 |
| Little Machine | LimeAle Richie | 21: Gluten-Free Beer | Brewed from millet and buckwheat and three types of real limes. | 5.1 | 10 |
| Little Machine | Märzen Attacks | 46: German-Style Maerzen | | 5.4 | 21 |
| Little Machine | Racerback | 55: Classic English-Style Pale Ale | Light honey-like malt and mellow herbal/floral hop aroma. Crisp and clean. | 5.5 | 18 |
| Little Machine | Razz Against the Machine | 3: American-Style Fruit Beer | Tart, fruit-forward start and a crisp finish, with just enough zing in between. Gold - GABF\\u00ae 2017. Silver - World Beer Cup 2016 & 2018. | 5.3 | 12 |
| Little Machine | YAFI | 62: American-Style India Pale Ale | Big. Beautiful. American. Major tropical papaya nose, rounded out by a hint of earthy spice. | 7.4 | 88 |
| Live Oak Brewing Co | Grodziskie | 20c: Grodziskie | Grodziskie is a resurrection of the last indigenous Polish beer style to go extinct in the twentieth century. Production ceased in Poland in the 1990's. It is brewed using only wheat malt smoked with oak, the aroma of which is both intense and distinct | 3 | 20 |
| Live Oak Brewing Co | HefeWeizen | 80: South German-Style Hefeweizen | Modeled after the classic wheat beers of Bavaria, Hefeweizen is cloudy and straw-colored with a meringue-like head that lingers to the bottom of the glass. Brewed with an ample volume of wheat malt and few hops, this beer features a unique yeast strain | 5.2 | 12 |
| Live Oak Brewing Co | Oaktoberfest | 44b: German-Style Oktoberfest/Wiesn | Our fall classic, Oaktoberfest is carefully brewed in observation of Bavarian style and tradition.Emphasizing rich flavor produced by the finest German malts, Oaktoberfest balances malty fullness with the subtle clean bitterness of noble hops. | 5.8 | 20 |
| Live Oak Brewing Co | Pilz | 42: Bohemian-Style Pilsener | Styled after the Bohemian classic, Pilz is a golden lager with a moderate hop bitterness and soft malt flavor. We employ an intensive decoction mash that contributes to the beer's full body and rich color. Cold fermentation and lengthy secondary conditioni | 4.7 | 30 |
| Living the Dream Brewing Co. | Barrel Aged Belgian Cherry | 28: Wood- and Barrel-Aged Strong Beer | Belgian Strong Golden Ale with cherries aged in Bourbon barrels. | 9.2 | 21 |
| Living the Dream Brewing Co. | Du Miel Reserve | 28: Wood- and Barrel-Aged Strong Beer | This special imperial edition of our Saison du Miel was brewed big with lots of Colorado Wildflower Honey and aged for 7 months in Chardonnay casks. | 9.5 | 84 |
| Living the Dream Brewing Co. | Guava Mountain Gose | 78b: Contemporary Gose | A contemporary, Gose brewed with Coriander Seed, Red Hawaiian Sea Salt and finished with Pink Guava to complement the sourness in the beer. | 4.3 | 12 |
| Living the Dream Brewing Co. | Mt. Falcon Summer Ale | 54: English-Style Summer Ale | This traditional English Summer Ale is light and smooth with just a hint of English body and a slight crispness from American Hops to bring it back to Colorado. | 5.5 | 30 |
| Living the Dream Brewing Co. | Tropical Altitude | 8: Chili Beer | Golden ale kicked up with pineapple and Hatch green chili. | 6.4 | 22 |
| Locavore Beer Works | 2 Fingers | 62: American-Style India Pale Ale | Loads of tropical notes | 7.2 | 0 |
| Locavore Beer Works | BBA quadricorn | 88b: Belgian-Style Quadrupel | Dark and rich, this quad was aged in a host of bourbon barrels | 12.6 | 0 |
| Locavore Beer Works | Heisenberg green Chile pale | 59: American-Style Pale Ale | Lightly hopped pale ale with roasted Hatch valley green chiles. Just a touch of heat | 5.5 | 0 |
| Locavore Beer Works | Uberweizen German Hefe | 80: South German-Style Hefeweizen | Lotsa banana in this traditional Hefe | 5 | 0 |
| Logsdon Farmhouse Ales | Funk Soul Bretta | 26: Mixed-Culture Brett Beer | Mixed culture Brett beer aged in oak on second use peaches. | 8 | 0 |
| Logsdon Farmhouse Ales | G4 Farmhouse Ale | 91b: Other Belgian-Style Specialty Ale | Amber farmhouse ale brewed with rye malt. | 6.3 | 0 |
| Logsdon Farmhouse Ales | Golden Raven | 30: Wood- and Barrel-Aged Sour Beer | Mixed culture ale aged in oak. | 8.3 | 0 |
| Logsdon Farmhouse Ales | Peche 'n Brett | 5: Belgian-Style Fruit Beer | | 10 | 0 |
| Logsdon Farmhouse Ales | Rupert's Rye | 85: Specialty Saison | | 5.2 | 0 |
| Logsdon Farmhouse Ales | Spontane Blanc | 87a: Belgian-Style Lambic | Spontaneous ale aged in oak with Gew\\u00fcrztraminer grapes and Riesling juice. | 7.7 | 0 |
| Logsdon Farmhouse Ales | Spontane Wilde | 87b: Belgian-Style Gueuze Lambic | Spontaneous beer aged in oak for 1-2 years. | 7.5 | 0 |
| Logsdon Farmhouse Ales | Suburban Kriek | 87d: Belgian-Style Flanders Oud Bruin or Oud Red Ale | Flander's Red aged in former Pinot Noir barrels, as well as American oak barrels that previously held imperial stout with cherries. | 6.5 | 0 |
| Logsdon Farmhouse Ales | Urban Encore | 84: Classic Saison | Classic low ABV Saison | 5 | 0 |
| Logsdon Farmhouse Ales | ZuurPruim | 26: Mixed-Culture Brett Beer | Barrel aged mixed culture Brett beer with tart plums. | 8 | 0 |
| Loma Brewing Company | Appeasement | 62: American-Style India Pale Ale | American style india pale ale with blueberry notes and stone fruit hop flavors. | 7 | 50 |
| Loma Brewing Company | Greek God Of Hops | 64: Imperial India Pale Ale | Big double IPA with floral, pine, and lemon hop aroma and a dry, bitter finish | 9 | 76 |
| Loma Brewing Company | No Oranges Allowed | 2a: Light American Wheat Beer with Yeast | A pale, hazy wheat ale with citrus and spicy hop flavors. | 5.7 | 17 |
| Loma Brewing Company | Warren Peace | 53: German-Style Koelsch | A delicate German ale with soft fruit and wine like aromas and a crisp finish. | 4.9 | 25 |
| Lone Tree Brewing Co | Hop Zombie | 68: Imperial Red Ale | This award winning Imperial Red Ale has the malt backbone and hop profile to give you everything you've ever wanted in a beer of this style. | 9 | 90 |
| Lone Tree Brewing Co | Mexican Lager | 38a: American-Style Lager | A large percentage of flaked corn contributes a slight sweetness balanced with a clean, crisp finish | 5.3 | 27 |
| Lone Tree Brewing Co | Pale Ale | 59: American-Style Pale Ale | Balanced malt flavor utilizing munich malts, crystal malts against bright hop bitterness of Cascade, Columbus, Citra & Simcoe followed by a three-day dry-hop | 5.7 | 40 |
| Lone Tree Brewing Co | Red Ale | 73: Irish-Style Red Ale | A complex grain bill creates the rich and malty backbone of this traditional style with a light hop finish. | 6 | 23 |
| Lone Tree Brewing Co | Vienna Lager | 45: Vienna-Style Lager | This well crafted Vienna lager has a bit of maltiness accompanied with wonderful Toffee notes. | 4.6 | 25 |
| Lord Hobo Brewing Co | Angelica | 2a: Light American Wheat Beer with Yeast | A New England take on a classic beer style, Angelica offers the refreshing drinkability of a wheat beer combined with fruit juice characteristics and elegant haze. | 5.5 | 0 |
| Lord Hobo Brewing Co | Boomsauce | 63: Juicy or Hazy India Pale Ale | Our flagship IPA features six hop varietals and a blend of spelt, oat and wheat. A late hop addition of Mosaic, Falconer's Flight and Amarillo delivers a notable citrus and tropical fruit finish. | 7.8 | 78 |
| Lord Hobo Brewing Co | Meat and Potatoes | 96: American-Style Stout | Classic American-Style Stout | 7.8 | 0 |
| Lord Hobo Brewing Co | Pilot Pils | 35b: Contemporary American-Style Pilsener | balance of subtle cereal and floral notes elevated by citrus and melon aromas. PILS is brewed with Pilsner and Munich malts, features Loral Hops and is dry hopped with Lemondrop. | 5.5 | 0 |
| Lord Hobo Brewing Co | Virtuoso | 65: Juicy or Hazy Imperial or Double India Pale Ale | A style-defining New England-Style Double IPA that delivers big on juice and haze. | 8.8 | 0 |
| Lost Cabin Beer Co. | Dakota Common | 40b: California Common Beer | Earthy, easy-drinking amber lager with South Dakota grown hops. | 5.5 | 37 |
| Lost Cabin Beer Co. | Jerry the Pigeon | 28: Wood- and Barrel-Aged Strong Beer | Saison aged 9 months in white wine barrels. | 10 | 32 |
| Lost Cabin Beer Co. | Juicy Bruce | 3: American-Style Fruit Beer | Single malt, single hop (S.M.a.S.H) pale ale brewed with NW Pale malt, Simcoe hops and Passion Fruit. | 5.6 | 60 |
| Lost Cabin Beer Co. | Lord Grizzly | 100a: Traditional Scotch Ale | Rich, complex, malty monster of a beer. Deep ruby, mahogany tones with a light tan head. | 8.2 | 31 |
| Lost Cabin Beer Co. | SoDank | 62: American-Style India Pale Ale | West Coast style IPA with Mosaic & Hellertau Blanc hops. | 6.8 | 68 |
| Lost Winds Brewing Company | Double Hop Dare Ya -Double Dry Hopped IPA | 62: American-Style India Pale Ale | This IPA was loaded with late kettle hops and dry hopped not once, but twice, providing a crazy mix of tropical-citrus, floral, & resin notes. A silky mouthfeel & crisp bitterness finish off this beautiful IPA | 6.4 | 54 |
| Lost Winds Brewing Company | Lot #1 American Light Ale | 39: American-Style Cream Ale | Made with all Idaho Pilsner Malt, this easy drinking beer is light in color, body and alcohol, but not in flavor. With cracker notes and a slight hint of lemony citrus, this beer finishes bone dry. | 4.7 | 15 |
| Lost Winds Brewing Company | Single pHin Sour with Peaches | 24: Fruited American-Style Sour Ale | Packed with a pucker on the front end, this golden sour ale contains both peach puree and dried fruit. This sour beauty has a crisp, clean, tart finish, and has lingering fresh peach notes. | 5.9 | 3 |
| Lost Winds Brewing Company | St. Lasuen Belgian Golden Strong Ale | 90a: Belgian-Style Pale Strong Ale | A slightly sweet pale golden ale with a fruity character and bubblegum aroma. A deceivingly dry finish. | 7.2 | 20 |
| Lost Winds Brewing Company | TropiClemente IPA | 3: American-Style Fruit Beer | Prepare your senses for tropical fruit goodness! Packed with mango and passion fruit, this IPA has a complex malt bill and is loaded with mouth awakening American hops. | 6.8 | 66 |
| Loveland Aleworks | 2015 Bourbon Barrel Aged Imperial Stout | 29: Wood- and Barrel-Aged Strong Stout | Special bottle release: Only available during Thursday night session. Our Flagship Imperial Stout aged in a variety of Bourbon barrels. Complex flavors and aromas of Bourbon, oak, chocolate and molasses. Big, Dark and Strong! | 11 | 62 |
| Loveland Aleworks | 2017 BAMF Gose | 30: Wood- and Barrel-Aged Sour Beer | Special bottle release: Only available during Saturday night session. A non-traditional gose aged in red wine barrels for 12 months. Strong fruity sour aromas lead to a tart mouth puckering sour with a nicely balanced salty finish. | 6 | 5 |
| Loveland Aleworks | American Sour Ale w/Guava | 24: Fruited American-Style Sour Ale | Bronze Medal World Beer Cup 2018. Our Flagship kettle sour with a hefty dose of guava puree. Tropical funky guava combines with tart lactic sour for an exceptional fruit sour. Also pouring at the Heavy Medal Booth | 8.1 | 5 |
| Loveland Aleworks | American Sour Ale w/Raspberry | 24: Fruited American-Style Sour Ale | Our flagship kettle sour is a double golden ale soured with Lactobacillus. Raspberry puree added during secondary fermentation. Crisp, tart, and sour. | 8.1 | 5 |
| Loveland Aleworks | Barrel Aged Lemon Bar Sour Ale | 19a: Experimental Beer | 12 month barrel aged Golden sour blended with lactose, Tahitian vanilla, fresh squeezed lemon juice and lemon zest. A spot on re-imagination of this classic dessert. | 8.1 | 5 |
| Loveland Aleworks | Guava Milkshake IPA | 3: American-Style Fruit Beer | A New England style IPA brewed with lactose, Tahitian vanilla and a ton of guava puree. Funky tropical fruit flavors, tropical hop notes and a smooth creamy vanilla finish. | 7.3 | 5 |
| Loveland Aleworks | Tequila Barrel Aged Raspberry Sour | 31: Fruited Wood- and Barrel-Aged Sour Beer | Special bottle release: Only available during Saturday Day session. Our Flagship Raspberry sour aged in a single tequila barrel. Super tart raspberry with a wonderful tequila & oak character | 8.1 | 5 |
| Loveland Aleworks | Tequila Barrel Aged Sour Ale | 30: Wood- and Barrel-Aged Sour Beer | Special bottle release: Only available during Friday night session. Our GABF Bronze medal winning beer from 2017. Strong aromas and flavors of tequila, oak and fruity sour. Aged for a total of 15 months. | 9.8 | 5 |
| MacLeod Ale Brewing Company- LLC | 1898 IPA | 20a: Historical Beer | Historical English IPA from 1898 on Cask. | 5.9 | 0 |
| MacLeod Ale Brewing Company- LLC | Cutting Bracken | 74: English-Style Brown Ale | English-style brown ale. | 5.8 | 33 |
| MacLeod Ale Brewing Company- LLC | Humours of Whiskey | 29: Wood- and Barrel-Aged Strong Stout | Scottish Imperial Stout barrel aged in Buffalo Trace whiskey barrels. | 10 | 0 |
| MacLeod Ale Brewing Company- LLC | MacLeod's March West | 62: American-Style India Pale Ale | West coast IPA with Citra, Hallertau Blanc and Huell Melon hops. | 6.6 | 0 |
| MacLeod Ale Brewing Company- LLC | Van ICE | 37a: American-Style Light Lager | A world class Light American Lager! World Beer Cup SILVER 2018 / San Diego Int'l GOLD, 2nd Best In Show 2018 / LA Int'l SILVER 2018 / CA State Fair GOLD, 2nd Best In Show 2018 | 4.1 | 0 |
| Mad Fox Brewing Co | Defender American Pale Ale | 59: American-Style Pale Ale | Brewed w/ a base malt of English Pale malt & a portion of German Vienna malt. This hop forward beer is brewed w/ the American hop varietal Centennial hops for bittering, flavor & aroma. Our house ale yeast produces a subtle fruity aroma. | 5.4 | 54 |
| Mad Fox Brewing Co | English Summer Ale | 69a: English-Style Pale Mild Ale | An emerging beer style developing in the UK, golden hued, light malt accented brew made with English pale and German pilsner malts and then lightly hopped with American Citra hops. | 5.2 | 28 |
| Mad Fox Brewing Co | Kellerbier Kölsch | 53: German-Style Koelsch | An unfiltered version of a Cologne-style golden ale, served cellar style in unfiltered form. Brewed with imported Pilsener malt and a percentage of Wheat malt then hopped with the German varietal Hallertau Mittelfruh hops. | 4.4 | 18 |
| Mad Fox Brewing Co | Wee Heavy Ale | 72b: Scottish-Style Heavy Ale | Very full-bodied, strong Scotch ale, dark brown hued, a rich brew with deep sweet malt character due to a kettle boil of 3 hours resulting in flavors that hint of toffee, plums and currants. Lightly hopped with the English varietal First Gold. | 8.8 | 13 |
| Mad Malts Brewery & Tap Room | Mad Malts Blood Orange IIPA | 64: Imperial India Pale Ale | | 10.1 | 159 |
| Mad Malts Brewery & Tap Room | Mad Malts Raspberry Blonde | 3: American-Style Fruit Beer | | 8.5 | 27 |
| Mad Malts Brewery & Tap Room | Mad Malts Vanilla Porter | 93: Robust Porter | | 5.9 | 31 |
| MadTree Brewing 2.0 | Dorado High | 64: Imperial India Pale Ale | A big IPA bursting with tropical hops led by El Dorado and carried through with some supporting hop characters. Tropical and stone fruit flavors are complimented with a slight malt sweetness. | 9.5 | 120 |
| MadTree Brewing 2.0 | Joon | 27a: Wood- and Barrel-Aged Pale to Amber Beer | Joon, with its unmistakable citrus and pine characteristics, is the solution for those longing to be amidst the evergreens. Aged in Watershed Bourbon Barrel Gin barrels with juniper berries and ginger, this refreshingly tart beer takes a break from the tra | 8.5 | 11 |
| MadTree Brewing 2.0 | Limb From Limb | 31: Fruited Wood- and Barrel-Aged Sour Beer | Farmhouse Ale with Blackberries added. The beer was then aged in Sherry butts with Brettanomyces, L. brevis, and Pediococcus. | 4.5 | 0 |
| MadTree Brewing 2.0 | Luna Lux | 91b: Other Belgian-Style Specialty Ale | Winter brings cold, dark and long nights but the Moonlight cuts through that darkness. Luna Lux will bring a brightness to your senses on even the darkest days. | 6 | 39 |
| MadTree Brewing 2.0 | Shade | 78b: Contemporary Gose | If a shortcut through the woods beats the heat, why not take it? Though non-traditional, Shade\\u2019s blackberries and sea salt quench thirst amidst any sunny day. Whatever the summer holds, feel free to kick back and relax, the \\u2018Tree has you covered. | 4.6 | 10 |
| Maplewood Brewing Company | Big Pulpy | 65: Juicy or Hazy Imperial or Double India Pale Ale | DDH DIPA - double dry hopped with Citra, Mosaic, and El Dorado. Silky smooth body and mouthfeel, featuring insane aromatics. | 8 | 35 |
| Maplewood Brewing Company | Charlatan | 59: American-Style Pale Ale | 2016 GABF medalling APA. Citra, Simcoe, and Centennial hopped - notes of fresh citrus with a clean finish. | 6.1 | 35 |
| Maplewood Brewing Company | Crushinator | 17: Session India Pale Ale | Sessionable IPA featuring tropical notes, pouring only at the Illinois Craft Brewers Guild booth! | 4.5 | 32 |
| Maplewood Brewing Company | Pulaski Pils | 41: German-Style Pilsener | Dry hopped pils featuring Santiam hops. Rich grain flavor, floral aromatics, and crisp finish. | 5.1 | 25 |
| Maplewood Brewing Company | Son of Juice | 63: Juicy or Hazy India Pale Ale | Hazy IPA with a juicy finish, bright aromatics, and nice mouthfeel. Mosaic, Simcoe, and Nugget hops. | 6.3 | 20 |
| Marble Brewery | Cholo Stout | 96: American-Style Stout | Yo, this stout is all sick, holmes! It rides low and slow with a dark blend of roasted malts and bounces high with a pop of bright Pacific Northwest hops. | 6.9 | 49 |
| Marble Brewery | Double White | 83: Belgian-Style Witbier | Delicate and dry, pale and hazy, this Belgian\\u00ad-inspired wheat ale is accented with traditional spices. | 7 | 8 |
| Marble Brewery | Passionate Gose | 24: Fruited American-Style Sour Ale | Fantastically fruity and bright, this celebratory sour ale is seasoned with passion fruit and a hint of salt. | 4.7 | 10 |
| Marble Brewery | Pilsner | 41: German-Style Pilsener | Our interpretation of a German classic. Dry hopped and unfiltered, this lager is floral, spicy and crisp. | 4.7 | 40 |
| Marble Brewery - Mav Lab | Abbey Singel | 91a: Other Belgian-Style Abbey Ale | What would a Trappist Monk drink while mowing the Monastery lawn?? A superbly quaffable, crisp golden nectar with well rounded notes of honeysuckles, flowers and fruity spice. | 4.8 | 20 |
| Marble Brewery - Mav Lab | Quadruple | 88b: Belgian-Style Quadrupel | Allowed to hibernate in Bourbon barrels for 2 years, this Belgian inspired Dark Strong Ale is rich with characteristics of allspice, raisins, dates, fudge, and oaky vanilla. | 10.3 | 19 |
| Marble Brewery - Mav Lab | Smoked Helles | 34b: Bamberg-Style Helles Rauchbier | This unique German Lager displays the lighter side of \\u201cRauchbier\\u201d. Approachable drinkability and well balanced aromas of toasted wood and smoked barley highlight subtle tones of honeysuckles upon a clean, crisp format. | 5.8 | 58 |
| Marble Brewery - Mav Lab | Thunder from Dortmunder | 44a: Dortmunder/European-Style Export | Originally brewed in the Dortmund region of Germany in 1873 and closely related to Pilsner, this floral, spicy lager boasts assertive strength in a craveable format. | 5.9 | 25 |
| Maxline Brewing | Irish Red | 73: Irish-Style Red Ale | This easy-drinking brew boasts notes of caramel, bread crust, and bing cherries. Aromas of sweet caramel and toffee greet the nose as this medium-bodied brew is enjoyed. | 6 | 20 |
| Maxline Brewing | Pat's Porter | 12: Coffee Stout or Porter | | 7.1 | 33 |
| Maxline Brewing | Peach Mango Tango | 59: American-Style Pale Ale | Just in time for patio season, this fruity brew boasts notes of bright citrus and stone fruit. | 6.2 | 28 |
| Maxline Brewing | Raspberry Basil Saison | 85: Specialty Saison | Crisp, tart Raspberry and earthy herbal basil create a refreshing and intriguing flavor combination. | 5.8 | 11 |
| McClellan's Brewing Company | Benbecula | 71a: American-Style Extra Special Bitter | | 7.5 | 70 |
| McClellan's Brewing Company | Kilt Tilter | 72c: Scottish-Style Export Ale | | 7 | 30 |
| McClellan's Brewing Company | Velvet Donkey | 101a: Old Ale | | 11 | 30 |
| McClellan's Brewing Company | Wulver | 55: Classic English-Style Pale Ale | | 7.7 | 80 |
| Melvin Brewing | 2x4 | 64: Imperial India Pale Ale | Our 2x4 Double IPA is the Gold Winner of numerous note-worthy awards, including the Alpha King Championship; two years in a row and counting. So close your eyes, open up, and experience the mad floral, citrusy, and clean taste of hop talent. | 9.9 | 100 |
| Melvin Brewing | Chuck Morris | 64: Imperial India Pale Ale | Chuck Morris is a Double IPA that will roundhouse kick, karate chop and machine gun its way to your heart. Dry hopped to perfection, power-packed like its namesake, but as balanced as a fighter doing the splits. Make sure to stretch first! | 8 | 98 |
| Melvin Brewing | Heyzeus | 38a: American-Style Lager | Resist! As in, \\u201dhow can you resist this crisp & refreshing Mexican style lager, specifically made for mortals?\\u201c It\\u2019s heaven on earth, a place where love comes first. | 5.2 | 0 |
| Melvin Brewing | Hop Shocker | 64: Imperial India Pale Ale | Experience pure uncut lupulin powder. In their clandestine lab, in the wild of Yakima, the crew processed Mosaic + Simcoe hops into alpha acid pow pow. The Melvin posse inhaled deep, and the legend of the Hop Shocker was born. | 8 | 95 |
| Melvin Brewing | Hubert | 59: American-Style Pale Ale | Melvin Brewing\\u2019s OG IPA. Born out of the Shaolin temple. This old school west coast IPA is brewed with 2-row, C-40, Carapils and hopped with Centennial, Simcoe and Citra. Dry hopped with the same. | 6 | 65 |
| Melvin Brewing | Killer Bees | 52: Golden or Blonde Ale | Clean, smooth, slow motion, easy drinking, honey. The palette cleanser extraordinaire. Perfect for mowing your unwatered lawn, sipping in the shower, or fishing on a Sunday. | 5 | 0 |
| Melvin Brewing | Melvin IPA | 62: American-Style India Pale Ale | Melvin Brewing\\u2019s OG IPA. Born out of the Shaolin temple. This old school west coast IPA is brewed with 2-row, C-40, Carapils and hopped with Centennial, Simcoe and Citra. Dry hopped with the same. | 7.5 | 80 |
| Melvin Brewing | Your IPA | 62: American-Style India Pale Ale | Your IPA is 7% ABV and features a light caramel base, deep earthy flavors with a hint of citrus rind and spice, and the classic dry yet smooth Melvin finish. 2% of all Your IPA proceeds will be donated to charity. | 7 | 78 |
| Middle Brow Beer Company | How It Starts | 25: Brett Beer | A fruity, mildly funky brett bier dry-hopped with motueka | 5.5 | 0 |
| Middle Brow Beer Company | Little Crush | 17: Session India Pale Ale | A session ipa with el doraro, mosaic, and chinook | 4.7 | 0 |
| Middle Brow Beer Company | Queen | 35b: Contemporary American-Style Pilsener | A boho pils with hallertau blancs | 4.8 | 0 |
| Middle Brow Beer Company | Robyn | 85: Specialty Saison | An ale fermented with a blend of saison and abbey yeasts | 6.9 | 0 |
| Middle Brow Beer Company | The Milk-Eyed Mender | 96: American-Style Stout | An imperial milk stout spiced with cacao, cinnamon, vanilla, three kinds of peppers, and clementine zest. | 10.5 | 0 |
| Midnight Pig Beer Co. | Apocalyptinator | 50a: German-Style Doppelbock | GABF Bronze 2016 -- a big blast of caramel, chocolate and toasted toffee. | 8.4 | 0 |
| Midnight Pig Beer Co. | Chicago Overcoat | 102b: British-Style Barley Wine Ale | English-Style Barleywine | 11 | 0 |
| Midnight Pig Beer Co. | Hook & Hatchet | 45: Vienna-Style Lager | | 5 | 23 |
| Mirror Twin Brewing | Bee Sting | 80: South German-Style Hefeweizen | Honey Hefeweizen | 6.5 | 14 |
| Mirror Twin Brewing | Eukanot Tell Me What To Do | 59: American-Style Pale Ale | Pale Ale with Lemon Zest! | 5.5 | 50 |
| Mirror Twin Brewing | I Wanna Talk To Sampson | 63: Juicy or Hazy India Pale Ale | Key Lime Pie IPA. Lactose, Vanilla, Key Lime, and Graham Cracker! | 6.5 | 40 |
| Mirror Twin Brewing | Red Blooded American | 66: American-Style Amber/Red Ale | Smooth, easy drinking. | 6.8 | 32 |
| Mirror Twin Brewing | You, Me, & Mr. PB | 97: Sweet Stout or Cream Stout | | 5.6 | 22 |
| Missouri Beer Company | English Dark Mild | 69b: English-Style Dark Mild Ale | A dark, low gravity, malt focused British style session ale | 4.2 | 16 |
| Missouri Beer Company | Kolsch | 53: German-Style Koelsch | A light, crisp and refreshing German Ale | 4.5 | 19 |
| Missouri Beer Company | Mango Hibiscus Pale Ale | 13: Specialty Beer | A pale ale made with Mango and Hibiscus flowers | 5.5 | 35 |
| Missouri Beer Company | Red Rye IPA | 14a: Rye Beer | An American IPA made with a large quantity of Rye malt. | 6 | 65 |
| MobCraft Beer | Bat$h!t Crazy | 11: Coffee Beer | Bat$h!t Crazy is a Coffee Brown Ale. Balanced milk sugar sweetness gives way to robust coffee flavors, sure to drive you Bat$h!t Crazy! | 5.6 | 25 |
| MobCraft Beer | Low pHunk | 23: American-Style Sour Ale | Sour Ale fermented with saccharomyces and lactobacillus using a solera blending technique, refreshingly tart with Belgian esters and clean citrus notes. | 4 | 0 |
| MobCraft Beer | Nuance | 85: Specialty Saison | Farmhouse Ale brewed in collaboration with 1840 Brewing Company. This beer was fermented and aged in fresh wine barrels for four months, conditioned with brettanomyces bruxelles and blended with apricots and peaches. | 6.3 | 0 |
| MobCraft Beer | Oddball | 53: German-Style Koelsch | Oddball is a K\\u00f6lsch-Style Ale boasting a pale golden color with a refreshing crisp finish. Most of our beers are a far cry from normal, this beer simply tastes like beer! Making it our oddball. | 4.5 | 0 |
| MobCraft Beer | Uncovered Fruit | 89: Belgian-Style Tripel | Belgian style trippel with floral, clove and banana esters. This will be our submission for the Pro-Am Competition. | 8 | 0 |
| Modern Times - The Dankness Dojo | DDH Dinosaur World | 65: Juicy or Hazy Imperial or Double India Pale Ale | Double Dry-Hopped New England Style Double IPA | 8 | 75 |
| Modern Times - The Dankness Dojo | Modern Times Ice | 41: German-Style Pilsener | Ice is our very first pils, and it brings the noise. Hopped with Czech Saaz and Australian Summer hops, before, like, so many weeks of lagering, Ice packs the flavor of the mighty San Diego mountains into a compact 4.8% ABV package | 4.8 | 30 |
| Modern Times - The Dankness Dojo | Suggestion of Mass | 12: Coffee Stout or Porter | This Imperial Stout consists of Maris Otter base, with lots of specialty malts. 10 lbs/bbl Coconut, 2 lbs/bbl Black House Coffee, and a hint of Vanilla we added post fermentation and makes this beer taste like you just took a bite out of a Samoa cookie. | 11.3 | 45 |
| Modern Times - The Dankness Dojo | The Fruitening Pt. 2 | 31: Fruited Wood- and Barrel-Aged Sour Beer | Part Two of our collaborative effort with Mike Tonsmiere began with the same glorious barrel-aged blend used in Part One, but this time it received a heavy-handed dosing of plums, boysenberries, and blueberries. | 6.4 | 15 |
| Modern Times - The Dankness Dojo | Yellow | 31: Fruited Wood- and Barrel-Aged Sour Beer | A saison, we fermented this beer with a blend of house cultures and wild yeast, for a zesty, nuanced character. We then laid this beer to rest in both red and white wine barrels for 4 months before racking on fresh Katy apricots | 5.3 | 0 |
| Modern Times Beer | Devil's Teeth Aged in Bourbon Barrels w/ NOLA-style Coffee | 29: Wood- and Barrel-Aged Strong Stout | This outrageously delicious imperial stout was aged in bourbon barrels and meticulously dosed with coffee, vanilla, almond, and chicory to create a face-meltingly tasty, nitrogenated homage to the Big Easy. | 12.9 | 0 |
| Modern Times Beer | Fellowship of Zuul | 29: Wood- and Barrel-Aged Strong Stout | Barrel-aged dessert stout blend w/ cocoa nibs, coconut, almonds, vanilla, & peanut butter. | 13.7 | 0 |
| Modern Times Beer | Glimmer Void | 31: Fruited Wood- and Barrel-Aged Sour Beer | Red Wine Barrel-aged sour with strawberries | 7.9 | 0 |
| Modern Times Beer | Space Ways | 63: Juicy or Hazy India Pale Ale | Hazy IPA packed to the brim with mountains of Nelson, Motueka, and Simcoe hops for a gloriously juicy profile replete with mango, nectarine, and lime zest character. | 6.7 | 50 |
| Modern Times Beer | Stratos | 65: Juicy or Hazy Imperial or Double India Pale Ale | We teamed up with the beer ninjas over at Alvarado Street Brewery to cook up this massively flavorful hazy DIPA. Fermented with Sacc Trois and NEIPA yeast and dry-hopped with 4.5 lbs-per-barrel of Motueka and Mosaic | 8.8 | 55 |
| Monday Night Brewing | Beyond the Clouds | 25: Brett Beer | We inoculated this India Pale Ale with several different strains of Brettanomyces. Combined with the base liquid, this wild yeast produces vivid flavors of pineapple. | 6.3 | 45 |
| Monday Night Brewing | Drafty Kilt | 100a: Traditional Scotch Ale | A roasty scotch ale with a hint of smoke. Full-bodied, but not overpowering. Smokey, but not in a creepy bar kind of way. Sweet, but not obnoxiously so. | 7.2 | 26 |
| Monday Night Brewing | Han Brolo | 60: Juicy or Hazy Pale Ale | Unfiltered and flavorful, Han Brolo has a full-bodied, chewy mouthfeel. A huge dry hop gives this beer notes of tangerine and grapefruit. | 4.7 | 26 |
| Monday Night Brewing | Mischief Managed - Peach | 77a: Berliner-Style Weisse | This Berliner is aged in Sauvignon blanc barrels on fresh Jaemor Farms peaches. Tart, crisp and clean, this ale is refreshingly dry. | 4.5 | 0 |
| Monday Night Brewing | Mischief Managed - Raspberry | 77a: Berliner-Style Weisse | This Berliner is aged in Sauvignon blanc barrels on raspberries. Tart, crisp and clean, this ruby-hued ale is refreshingly dry. | 4.5 | 0 |
| Monday Night Brewing | Tears of My Enemies - Scotch Barrel Aged | 29: Wood- and Barrel-Aged Strong Stout | This Imperial Milk Stout is roasty, chocolately, and, like the tears of your enemies, the most delicious thing you\\u2019ve ever tasted. | 9.3 | 34 |
| Moody Tongue Brewing Company | Bourbon Barrel Aged Chocolate Barleywine | 28: Wood- and Barrel-Aged Strong Beer | This 13.1% full-bodied Barleywine carries the flavors of toffee, caramel and dark Oaxacan chocolate alongside notes of vanilla and oak, aged in Woodford Reserve bourbon barrels. | 13.1 | 0 |
| Moody Tongue Brewing Company | Caramelized Chocolate Churro Baltic Porter | 13: Specialty Beer | This 7.0% medium-bodied, coffee-colored Baltic Porter carries the flavors of Madagascar vanilla and Mexican cinnamon with the aromatics of dark Oaxacan chocolate. | 7 | 0 |
| Moody Tongue Brewing Company | Frozen Banana Hefeweizen | 80: South German-Style Hefeweizen | This medium-bodied German-style wheat beer showcases the flavor of frozen bananas alongside the aromatics of both banana and bubblegum with a tart, dry finish. | 5.5 | 0 |
| Moody Tongue Brewing Company | Pressed Asian Pear Saison | 13: Specialty Beer | This 7.3% Saison, aged for 12 months in French oak barrels with Asian pears, showcases the aroma of jasmine and honeysuckle followed by the flavor of Korean Naju pears. | 7.3 | 0 |
| Moody Tongue Brewing Company | Smoked Applewood Gold | 34f: Other Smoke Beer | This 5.0% Gold carries the flavors of applewood alongside the aromatics of peachwood within a light, refreshing body. | 5 | 0 |
| Moon River Brewing Co | Cone of Uncertanity | 63: Juicy or Hazy India Pale Ale | The titular cone here is the cone, or flower, of the hop plant, and the uncertainty was the new-ish (to us) varietal plant called Idaho 7. We gob smacked this trendy, characteristically hazy brew with ludicrous amounts of it in the whirl and dry hop additi | 7.2 | 0 |
| Moon River Brewing Co | Savannah Fest Bier | 46: German-Style Maerzen | Once the staple style here at Moon and last brewed in 2010, we've resurrected this popular vintage recipe and gave it a twist by fermenting with an authentic German lager yeast. Munich malt provides the brilliant copper hue and a solid malt backbone o | 4.6 | 0 |
| Moon River Brewing Co | Slow-vannah | 17: Session India Pale Ale | The laid-back little brother of Swamp Fox, Slow-vannah is sessionable and big on hops. Amarillo, Simcoe and Centennial varieties used during dry-hopping adds a resinous, grapefruity flavor and aroma. | 4 | 0 |
| Moon River Brewing Co | Yoga Pants | 58: International-Style Pale Ale | The perfect marriage of form and function\\u2026 fashion and comfort\\u2026 beauty and beast. The Yoga Pants truly has it all; easy drinking and respectable flavor. Not too bitter and hopped with only the sexiest varietals, sophisticated malt profile and bra | 5 | 0 |
| More Brewing Co | Barrel Aged Henna (Karma) | 7: Field Beer | Karma - Imperial Stout with cocoa nibs, toasted coconut and cinnamon | 14.3 | 0 |
| More Brewing Co | Henna: Swirl | 10: Chocolate Beer | Chocolate/vanilla Imperial Stout | 11.8 | 0 |
| More Brewing Co | Mehndi | 29: Wood- and Barrel-Aged Strong Stout | Imperial Stout aged in a Weller Barrel for 13 months | 0 | 0 |
| More Brewing Co | Villa Pils | 38a: American-Style Lager | American Pilsner | 5.5 | 30 |
| Morgan Territory Brewing | Bees Better Have My Honey | 15: Honey Beer | Honey Wheat Beer with Valencia Orange. | 5.6 | 18 |
| Morgan Territory Brewing | Dark Reckoning | 51: Baltic-Style Porter | Reminiscent of traditional Porters, the Baltic-Style Porter has more intense flavors, but tempers them with a smooth, lager-style fermentation. Dark chocolate flavors still dominate, but treacle and dark fruit add to the complexity. | 8 | 30 |
| Morgan Territory Brewing | Grinding Stone Oatmeal Stout | 98: Oatmeal Stout | English oatmeal stout with Maris Otter Malt for a light biscuit sweetness, we add roasted barley and caramel malt to impart the signature coffee flavors. Oatmeal gives the beer it's silky mouthfeel. Goldings hops add a light earthy/floral bitterness. | 5.6 | 34 |
| Morgan Territory Brewing | HopTomic | 65: Juicy or Hazy Imperial or Double India Pale Ale | Profiles of Citrus, Pine and Resin. We keep the malt bill simple so it won't interfere with all the hops. HopTomic uses Citra (citrus/resin), Amarillo (grapefruit) and Simcoe (pine/musky) to achieve its signature flavor and aroma. | 8.5 | 85 |
| Morgan Territory Brewing | Shut Up & Adore Me | 95: Export Stout | On top of our light base 2-Row malt and we add layers of roasted barley and dark caramel malts to impart the complex roast, coffee, and toffee flavors in the beer. | 7.1 | 59 |
| Mother Earth Brew Co - Nampa | Cali Creamin' Vanilla Cream Ale | 39: American-Style Cream Ale | | 5 | 18 |
| Mother Earth Brew Co - Nampa | Call Me Ginger | 52: Golden or Blonde Ale | Using a light, crisp Blonde Ale as a base, we add lemon and ginger after fermentation to create a refreshingly unique summer classic. | 4.8 | 21 |
| Mother Earth Brew Co - Nampa | ESB | 71a: American-Style Extra Special Bitter | An American spin on a classic English style. A crys- tal clear copper color with hints of caramel and biscuit dominating the nose and a moderate aroma of American hops. | 5.4 | 43 |
| Mother Earth Brew Co - Nampa | Fantasy Island Coconut Brown Ale | 75: American-Style Brown Ale | Using an award winning recipe as the base for this popular annual release, we use real dried and shaved coconut to impart an amazingly balanced avor layered on tp of biscuit, caramel, and toffee notes from the malts. | 6 | 25 |
| Mother Earth Brew Co - Nampa | Four Seasons of Mother Earth | 85: Specialty Saison | Every Spring we have the pleasure, and in this case espe- cially, the honor of collaborating with one of craft beer\\u2019s most revered brewers of Belgian and fruit-based specialty beers, The Bruery | 6.5 | 20 |
| Mother Earth Brew Co - Nampa | Galactic Armadillo | 17: Session India Pale Ale | this lighter wheat ale features a neutral yeast pro le that lends itself well to a citrusy nish, thanks to a single-hop Amarillo schedule that starts in the kettle and continues through to whirlpool. | 4.5 | 15 |
| Mother Earth Brew Co - Nampa | Most Ridgy Didge | 17: Session India Pale Ale | this lighter wheat ale features a neutral yeast profile that lends itself well to a citrusy finish. | 4.5 | 15 |
| Mother Earth Brew Co - Nampa | Quit Stalin | 27b: Wood- and Barrel-Aged Dark Beer | Without being astringent, a solid roasty backbone, full body, and absolute velvet nish round out hints of nutty toffee and choco- late. The barrels impart fantastic oak and vanilla characteristics, and a muted hop aroma allows the caramel maltiness to shi | 11.7 | 68 |
| Mother Earth Brew Co - Nampa | Renown Brown | 75: American-Style Brown Ale | At 6%, it\\u2019s no slouch, and contrary to many other American-style brown ales, its hop pro le is subdued, akin to it\\u2019s English-style counterpart. | 6 | 25 |
| Mother Earth Brew Co - Nampa | Treasure Valley Wheat | 1a: Light American Wheat Beer without Yeast | Our special release wheat ale features a neutral yeast profile that lends itself well to a citrusy finish, thanks to a single hop Amarillo schedule. | 4.5 | 15 |
| Mountains Walking | Digger Bee Honey Rye | 14a: Rye Beer | A smooth balanced golden beer with a mild honey sweetness balanced with a touch of rye and noble hops. | 5.6 | 18 |
| Mountains Walking | Grazing Clouds | 63: Juicy or Hazy India Pale Ale | A New England Style juicy and hazy IPA with a pleasant mouthfeel that bursts into layers of ftropical fruit. | 7.5 | 25 |
| Mountains Walking | Tin Sky | 60: Juicy or Hazy Pale Ale | A hazy dream of a hop sky and lupulin raindrops falling from misty clouds. Tin Sky is a caacophony of tropical, stone fruit, and white grape hop bouquet. | 6 | 30 |
| Narragansett Brewing Co | Fest Lager | 46: German-Style Maerzen | This traditional German Oktoberfest style beer is brewed with the highest quality German malt & hops. Available during the fall season on tap and in 16oz cans. | 5.5 | 22 |
| Narragansett Brewing Co | Fresh Catch | 52: Golden or Blonde Ale | A refreshing golden ale dry-hopped with Citra. | 4.2 | 28 |
| Narragansett Brewing Co | It's About Time | 62: American-Style India Pale Ale | | 6 | 50 |
| Narragansett Brewing Co | Narragansett Lager | 33a: Unfiltered German-Style Ale | A classic American lager brewed w/ six row malt, seedless hops, corn from Iowa, our lager strain (the same one the brewery has depended on since just after Prohibition) & the purest water from Lakes Ontario & Hemlock. | 5.1 | 12 |
| Nashville Brewing Company | Nashville 1897 Pilsner | 42: Bohemian-Style Pilsener | Nashville 1897 Pilsner is brewed in the Czech-style pilsner brewed in the true Bohemian fashion. This straw colored lager has a crisp, caramelly mouthfeel with a definitive Saaz hop flavor. Pilsners were the most popular beer brewed by European immigrants. | 5 | 32 |
| Nashville Brewing Company | Nashville Festbier | 46: German-Style Maerzen | Nashville Festbier is a traditional M\\u00e4rzen style beer, perfect for the autumn festivities. This deep amber colored beer was traditionally brewed in March (the German word for M\\u00e4rzen) and lagered (aged) during the summer months. | 5.6 | 20 |
| Nashville Brewing Company | Nashville Original Lager | 43: Munich-Style Helles | Nashville Original Lager is a traditional Bavarian Helles; brewed in time-honored fashion dating back to the late 1800s. This bright golden lager is brewed with Weyermann Pilsner malt and Hallertauer Mittelfr\\u00fch hops. | 4.8 | 14 |
| Nashville Brewing Company | NashZwickel | 33b: Unfiltered German-Style Lager | Zwickelbier got its name from the zwickelhahn; which is an apparatus used for drawing unfiltered beer out of a fermenter. We took a batch of our Nashville lager Helles-style beer and kegged it, unfiltered, straight out of the fermentation tank! | 5 | 18 |
| Nebraska Brewing Co - La Vista | Cardinal Pale Ale | 61: American-Style Strong Pale Ale | Our American Pale Ale is golden in color, mildly bitter, and characterized by floral/citrus-like aromatics which are the result of an additional dry hopping with a very large amount of Cascade Hops. Crisp, crystal clear, and completely enjoyable. | 6 | 42 |
| Nebraska Brewing Co - La Vista | Melange a Trois | 28: Wood- and Barrel-Aged Strong Beer | a wonderfully big Strong Belgian-Style Blonde Ale and moves into the extraordinary category through an additional 6 month French Oak Chardonnay Wine Barrel maturation. | 11.3 | 31 |
| Nebraska Brewing Co - La Vista | MOAB (Mother of all Bettys) | 29: Wood- and Barrel-Aged Strong Stout | This beer takes \\u2018Betty\\u2019 to a whole new level. In brewing this Monster Imperial Stout, we\\u2019ve used twice as much grain and double mashed it, so this beer gets all of its stickiness, sweetness, and alcohol from the malt, and not any extra sugar | 12.7 | 75 |
| Nebraska Brewing Co - La Vista | Responsibly | 88b: Belgian-Style Quadrupel | A Robust Belgian-Style quad aged in American Brandy barrels. The Belgian nose meshes with the sweet character to create a experience entirely unique. | 13 | 35 |
| Nebraska Brewing Co - La Vista | Tacoveza | 36b: Australasian, Latin American or Tropical-Style Light Lager | A thirst quenching light lager inspired by the finer pale lagers of Mexico. Flaked Maize compliments our 2-row barley malt to help keep this beer dry and refreshing and also lends its own subtle flavor to the brew. | 4 | 9 |
| Nebraska Brewing Co - Papillion | EOS Hefeweizen | 80: South German-Style Hefeweizen | The aroma and flavor of this unfiltered beer is decidedly fruity and spicy evoking tastes and aromas of cloves, nutmeg or sometimes vanilla with banana-like esters. Somewhat sweeter in style with a barely noticeable tartness.\\u00a0 | 5.2 | 13 |
| Nebraska Brewing Co - Papillion | Gimme S'More | 9: Herb and Spice Beer | | 5.2 | 13 |
| Nebraska Brewing Co - Papillion | Hop God | 22a: Pale American-Belgo-Style Ale | A beautiful golden crossbreed of a Belgian Tripel and a West Coast IPA.\\u00a0 A remarkable explosion on the palate with spiciness, tropical fruit, and a firm citrus bitterness that will leave you begging for more!\\u00a0 Aromas of grapefruit, citrus, and pi | 9.3 | 87 |
| Nebraska Brewing Co - Papillion | Nebraska Pils | 41: German-Style Pilsener | Nebraska was home to many wonderful breweries before us. This Beer pays homage to some of The Choicest Products of the Brewers' Art. Wonderfully bright and pale in color with a satisfying malt flavor. Classically Nebraskan. | 5.1 | 30 |
| Neshaminy Creek Brewing Co | Churchville Lager | 45: Vienna-Style Lager | Pennsylvania breweries are known for world-class lagers, and this 2013 Great American Beer Fest Gold Medal winning Vienna-style, no fuss amber lager is clean, crisp, and brewed with Munich, and Vienna malts that give it a touch of malt backbone and toast-l | 4.9 | 0 |
| Neshaminy Creek Brewing Co | Coffee J.A.W.N. Pale Ale | 59: American-Style Pale Ale | American Pale Ale conditioned on Rise Up Organic Breakfast blend coffee. | 5.2 | 0 |
| Neshaminy Creek Brewing Co | Croydon is Burning | 34d: Bamberg-Style Bock Rauchbier | Bamberg-style smoked lager | 5.7 | 0 |
| Neshaminy Creek Brewing Co | Dunks Ferry Dunkelweizen | 81d: South German-Style Dunkel Weizen | Just like the Hefeweizen with Banana and Clove notes, this also has a nice toasted bread note with hints of brown sugar...and a little more chewier | 5.2 | 0 |
| New Belgium Brewing Co - Ft. Collins | Honey Orange Tripel | 89: Belgian-Style Tripel | A big, sweet and citrusy Belgian-style Tripel with thoughtfully sourced ingredients. For this one, we sought out the very best ingredients, including sourcing wild honey from the African Bronze Honey Company. | 10 | 25 |
| New Belgium Brewing Co - Ft. Collins | La Folie | 87e: Other Belgian-Style Sour Ale | This wood-aged, sour brown spends one to three years in big, oak barrels, known as foeders. And when the beer finally hits the glass, La Folie is sharp and sour, full of green apple, cherry, and plum-skin notes. | 7 | 18 |
| New Belgium Brewing Co - Ft. Collins | Oakspire Bourbon Barrel Ale | 27a: Wood- and Barrel-Aged Pale to Amber Beer | A limited-edition collaboration between New Belgium and Knob Creek, Oakspire is a unique bourbon barrel aged aged with bourbon-steeped oak spirals and char form inside Knob\\u2019s barrels. | 9 | 20 |
| New Belgium Brewing Co - Ft. Collins | Sour Saison | 85: Specialty Saison | The best of both worlds is brought-out with this Sour Saison \\u2013 a traditional barrel-aged sour ale artfully blended with a rustic, champagne-like Farmhouse Ale. | 7 | 18 |
| New Belgium Brewing Co - Ft. Collins | Transatlantique Kriek | 87a: Belgian-Style Lambic | Transatlantique Kriek begins its life in oaken vessels of Gert Christiaens\\u2019 Oud Beersel in Belgium. After time spent aging in wood, Oud Beersel\\u2019s lambic is blended with tart Polish cherries and shipped across the Atlantic to New Belgium. | 6.5 | 8 |
| New Glarus Brewing Co | 25th Anniversary Ale | 88b: Belgian-Style Quadrupel | Twenty-five years of survival demands celebration! This quarter century Belgian Quadruple is a bold combination of German and English malted barley. Rich luxurious caramel and raisin notes rule the party. Aussie hops and Belgian yeast rested in brandy barr | 11.5 | 0 |
| New Glarus Brewing Co | Champ Rouge | 24: Fruited American-Style Sour Ale | Our fruited sour was spontaneously fermented in our coolship and blended with New York Rougeon grapes. | 10 | 0 |
| New Glarus Brewing Co | Kriek | 19c: Wild Beer | Our Wisconsin Kriek boasts Door Co. cherries. three year old hops and Wisconsin wheat. Spontaneously coolship soured for citrusy farmhouse funk aged in oak vats. | 7.6 | 0 |
| New Glarus Brewing Co | Serendipity | 3: American-Style Fruit Beer | Serendipity is a wondrous celebration that sparkles your senses and dances across your palate. A kaleidoscope of flavor discovered by accident in a sour ale! | 4 | 0 |
| New Glarus Brewing Co | Vintage 2016 | 87b: Belgian-Style Gueuze Lambic | Souring beers since 1994, this American sour has already cellared one year in this bottle. Sour blonde citrus funk balanced by aged hops and notes of oak picked up during the barrel aged fermentation. | 5 | 24 |
| New Holland Brewing Co | Dragon's Milk | 29: Wood- and Barrel-Aged Strong Stout | A stout with roasty malt character intermingled with deep vanilla tones, all dancing in an oak bath. | 11 | 31 |
| New Holland Brewing Co | Dragon's Milk Reserve: Banana Coconut | 29: Wood- and Barrel-Aged Strong Stout | Roasted, malty and smooth characteristics blended with the creamy richness of real banana, plantain and coconut. | 11 | 31 |
| New Holland Brewing Co | Dragon's Milk Reserve: Coconut Rum Barrel | 29: Wood- and Barrel-Aged Strong Stout | Coconut complements the roasted chocolate flavor of Dragon's Milk, coaxing flavors that are reminiscent of lazy summer days. Rum barrels add a tropical character. | 11 | 30 |
| New Holland Brewing Co | Dragon's Milk Reserve: S'mores | 29: Wood- and Barrel-Aged Strong Stout | Hints of toasted marshmallow and graham cracker compliment the chocolate character of Dragon's Milk, giving this Reserve a flavor reminiscent of campfires and summer nights. | 11 | 70 |
| New Holland Brewing Co | Dragon's Milk Reserve: Triple Mash | 29: Wood- and Barrel-Aged Strong Stout | Intense malt character is paired with compelling whiskey character and the toasted notes of American white oak. Robust, yet balanced, an experience all its own. | 17 | 31 |
| New Holland Brewing Co | Dragon's Milk: 2nd Use Bourbon Barrel | 29: Wood- and Barrel-Aged Strong Stout | Dragon's Milk aged in 2nd use bourbon barrels | 11 | 0 |
| New Holland Brewing Co | Dragon's Milk: Brandy Barrel | 29: Wood- and Barrel-Aged Strong Stout | Dragon's Milk aged in Brandy Barrels | 11 | 0 |
| New Holland Brewing Co | Dragon's Milk: Maple Oak | 29: Wood- and Barrel-Aged Strong Stout | Maple and Oak Aged variant of Dragon's Milk | 11 | 0 |
| New Holland Brewing Co | Dragon's Milk: Orange Chocolate | 29: Wood- and Barrel-Aged Strong Stout | Orange and Chocolate variant on Dragon's Milk | 11 | 0 |
| New Planet Beer Co | Blonde Ale | 82b: Belgian-Style Blonde Ale | Light and refreshing, our Blonde Ale – Formerly known as Tread Lightly Ale – offers bright notes of honey and a subtle floral aroma with a crisp clean finish. | 5 | 15 |
| New Planet Beer Co | Pale Ale | 59: American-Style Pale Ale | | 5 | 45 |
| New Planet Beer Co | Seclusion IPA | 17: Session India Pale Ale | Session with tropical and floral hints. | 4.9 | 50 |
| New Planet Beer Co | Tread Lightly Ale | 17: Session India Pale Ale | Session IPA | 4.9 | 0 |
| New Sarum Brewing | Blackberry and Black Chokeberry Sour Stout | 31: Fruited Wood- and Barrel-Aged Sour Beer | Brewed with local Blackberries and local Black Chokeberries and Fermented in 3 used Bourbon Barrels | 7 | 15 |
| New Sarum Brewing | Brawndo: The Thirst Mutilator | 78b: Contemporary Gose | Kalamansi Fruit Gose | 5 | 8 |
| New Sarum Brewing | Hurley Park Blood Orange Wheat | 4: Fruit Wheat Beer | Red and pale malted wheat, aromatic hops, lemon grass and orange peel gives this ale a unique twist on classical wheat beers. The addition of blood oranges late in the brewing process yields an unmistakable conflict of sweet and tart, resulting in an amazi | 6 | 20 |
| New Sarum Brewing | Mango and Passionfruit Gose | 78b: Contemporary Gose | Ale brewed with Mango, Passionfruit, and Hawaiian Red Sea Salt | 4.5 | 8 |
| New Sarum Brewing | Smells Like Green Spirit | 63: Juicy or Hazy India Pale Ale | Juice-Tastic | 7.4 | 20 |
| New Terrain Brewing Company | Against the Currant | 24: Fruited American-Style Sour Ale | Tart, fresh and clean sour made with hints of lemon peel and Indian coriander. We add 100% pure Black Currant to add a dark fruit flavor and a bold ruby hue color! | 4.9 | 10 |
| New Terrain Brewing Company | Anasazi | 67: Double Hoppy Red Ale | The Anasazi Red IPA utilizes bold hops that balance out the rich, malty backbone. With a deep Ruby color, medium body & intense hop aroma & flavor, Anasazi is a bold & balanced IPA. | 6.6 | 0 |
| New Terrain Brewing Company | Golden Haze | 63: Juicy or Hazy India Pale Ale | A golden hazy hue with aromas of tropical pineapple, citrus, and lemon sugar. A good dose of oats and hops create a soft bitterness with tons of passionfruit, grapefruit skin, and blueberry notes on the pallet. | 6.8 | 60 |
| New Terrain Brewing Company | Suntrip | 83: Belgian-Style Witbier | The soft texture and pale color come from the use of wheat, coriander and tangerine peel. Our special yeast produces a hazy complexity and, being unfiltered following tradition, creates a cloudiness that gave rise to the term \\u201cWit\\u201d or white beer. | 6.1 | 24 |
| Night Shift Brewing- Inc | Fluffy | 62: American-Style India Pale Ale | IPA brewed with Topaz, Vic Secret, and Hallertau Blanc. | 6.3 | 0 |
| Night Shift Brewing- Inc | Nite Lite | 37a: American-Style Light Lager | An unfiltered, unpasteurized, all natural, craft light lager that everyone can get excited about. | 4.3 | 0 |
| Night Shift Brewing- Inc | Santilli | 62: American-Style India Pale Ale | Bronze Medal Winner in the 2016 World Beer Cup American IPA category, Santilli is a smooth-sipping IPA with massive hop profile. It is crisp, tropical and delicious. | 6 | 0 |
| Night Shift Brewing- Inc | The 87 | 64: Imperial India Pale Ale | A bright, beautiful hop-bomb. It has a simple, clean malt bill that allows its refreshing blend of citrusy hops to burst through; named after our address at 87 Santilli Highway in Everett. | 8 | 0 |
| Night Shift Brewing- Inc | Whirlpool | 60: Juicy or Hazy Pale Ale | New England pale ale; citrus-forward and refreshing. | 4.5 | 50 |
| NightLife Brewing Co | 90 Mile Pale Ale | 59: American-Style Pale Ale | | 5.6 | 60 |
| NightLife Brewing Co | Gunfighter Blonde | 80: South German-Style Hefeweizen | | 5.5 | 35 |
| NOBO Brewing Company | Jalapeno Honey Blonde | 8: Chili Beer | A 5.5% ABV Blonde Ale with over 3lbs per barrel of local Orange Blossom Honey and heavy dose of Jalape\\u00f1os. A very drinkable beer with a nose of Jalapeno without the heat. | 5.5 | 0 |
| NOBO Brewing Company | Milkshake Your Money Maker | 63: Juicy or Hazy India Pale Ale | NE Style IPA brewed with Lactose, Vanilla, Citra, Mosaic, Eureka and Mandarina Bavaria. | 6.8 | 0 |
| NOBO Brewing Company | My Schwartz Is Bigger Than Yours | 48b: German-Style Schwarzbier | Schwarzbier literally means "black beer" in German, ours provides a surprisingly light body with mild notes of chocolate, coffee with a hint fruit on the finish from our unique use of a Kolsch yeast as a variation from the norm. | 5.7 | 0 |
| NOBO Brewing Company | Red, White & Boom | 29: Wood- and Barrel-Aged Strong Stout | | 12 | 0 |
| Noon Whistle Brewing Company | Blackberry Smack This | 24: Fruited American-Style Sour Ale | Blackberry Black Sour | 5.2 | 0 |
| Noon Whistle Brewing Company | Freshman @ Life | 53: German-Style Koelsch | Kolsch-Style Ale that's light and refreshing with straw-yellow color and a delicate, white head. | 4.8 | 0 |
| Noon Whistle Brewing Company | Gummypocalypse | 65: Juicy or Hazy Imperial or Double India Pale Ale | Imperial Northeast India Pale Ale with Citra, Simcoe and El Dorado hops. | 8.2 | 0 |
| Noon Whistle Brewing Company | Sticky Gummy | 63: Juicy or Hazy India Pale Ale | Triple dry-hopped NE IPA with Galaxy, Mosaic and Experimental Hop 06297 | 6.9 | 0 |
| Northern Row Brewery & Distillery | Northern Row Helles Lager | 43: Munich-Style Helles | | 4 | 15 |
| Northern Row Brewery & Distillery | Northern Row Imperial Stout | 99a: American-Style Imperial Stout | | 8.8 | 55 |
| Northern Row Brewery & Distillery | Northern Row Small Pail-Mosaic-Loral-and Citra | 17: Session India Pale Ale | | 4.3 | 22 |
| Northern Row Brewery & Distillery | Northern Row Wheat | 1a: Light American Wheat Beer without Yeast | | 4.8 | 25 |
| Oak Park Brewing Company | Belphegor's Prime | 89: Belgian-Style Tripel | | 8.5 | 25 |
| Oak Park Brewing Company | Betty's Wit | 83: Belgian-Style Witbier | | 4.6 | 12 |
| Oakshire Brewing | Bourbon Barrel-aged Doggerland | 29: Wood- and Barrel-Aged Strong Stout | Baltic Porter aged in Bourbon Barrels | 10.3 | 20 |
| Oakshire Brewing | Dinosaurs Will Die | 63: Juicy or Hazy India Pale Ale | Hazy IPA with Mosaic, Citra, Denali and Wai-iti | 7.1 | 60 |
| Oakshire Brewing | Lagerbier | 33b: Unfiltered German-Style Lager | Czech Pilsner in the style of Zwicklebier | 5.6 | 30 |
| Oakshire Brewing | Nectarnal Slumber | 26: Mixed-Culture Brett Beer | Oak-aged Saison refermented with nectarines | 6.7 | 10 |
| Oakshire Brewing | Need A Moment? | 13: Specialty Beer | Imperial Caramel Milk Chocolate Vanilla Stout | 13.3 | 10 |
| Oasis Texas Brewing Company | El Grito Gose Lager | 78b: Contemporary Gose | El Grito tastes like a more traditional Leipzig-style Gose: more tart than sour with a hint of salinity. Fermented with lime juice, this Margarita-style gose pays homage to the unofficial drink of Austin. | 4.3 | 12 |
| Oasis Texas Brewing Company | London Homesick Ale | 70b: Special Bitter or Best Bitter | London Homesick Ale won Gold at GABF in 2014 in the special/best bitter category. A traditional pub ale, notes of toffee and toast dominate this incredibly smooth English bitter. | 4.9 | 27 |
| Oasis Texas Brewing Company | Luchesa Lager | 33b: Unfiltered German-Style Lager | A 2017 GABF Silver Medalist in the Kellerbier category, Luchesa (Lou-chess-ah) is an unfiltered version of a German-style Pilsner. Luchesa starts with a round and honey maltiness form our house Pilsner malt, and finished with a signature Saaz spice. | 4.8 | 35 |
| Oasis Texas Brewing Company | Meta Modern Session IPA | 17: Session India Pale Ale | An incredibly sessionable IPA at 4.5% ABV, MetaModern balances stone fruit and citrus aromas from Mosaic and Citra with a crisp and clean body. | 4.5 | 45 |
| Odd13 Brewing Inc | Blackberry Sheriff Shane Sherman | 31: Fruited Wood- and Barrel-Aged Sour Beer | Foeder aged sour with blackberries | 6.9 | 0 |
| Odd13 Brewing Inc | Electric Siren | 65: Juicy or Hazy Imperial or Double India Pale Ale | Hazy DIPA with Melba, Galaxy, and Mosaic | 8 | 0 |
| Odd13 Brewing Inc | Hopperella | 63: Juicy or Hazy India Pale Ale | Hazy IPA with Citra, Centennial, El Dorado, and Galaxy | 7 | 0 |
| Odd13 Brewing Inc | Humulus Kalecumber | 23: American-Style Sour Ale | Sour with kale, cucumber, and mint. | 5 | 0 |
| Odd13 Brewing Inc | Intergalactic Juice Hunter | 65: Juicy or Hazy Imperial or Double India Pale Ale | Hazy DIPA with Galaxy, Simcoe, and Amarillo | 8 | 0 |
| Odell Brewing Co | Bull Proof Bourbon Barrel Imperial Stout | 18a: Other Strong Beer | This imperial stout was aged in Old Elk Bourbon barrels. Sweet vanilla, soft oak, and deep molasses that complement the full body of rich roasted malts. | 12 | 44 |
| Odell Brewing Co | Cloud Catcher Milkshake IPA | 63: Juicy or Hazy India Pale Ale | Hop-forward Milkshake IPA with notes of creamsicle and peach, it delivers a citrus-like burst alongside its velvety texture. | 6.8 | 47 |
| Odell Brewing Co | Colorado Lager | 38a: American-Style Lager | American hops, Colorado water, and premium malted barley without the addition of any adjuncts. This crisp and clean lager was brewed in Colorado, for Colorado, and all the things that make it home. | 5 | 12 |
| Odell Brewing Co | Friek | 24: Fruited American-Style Sour Ale | Fresh Colorado-grown raspberries are then added to the wild fermented brew just prior to the final blending, creating a subtle sweetness to balance the tart cherry flavors with an effervescent, dry finish. | 6.9 | 7 |
| Odell Brewing Co | Green Coyote Tomatillo Sour | 77a: Berliner-Style Weisse | German-style Berliner Weisse brewed with tomatillos for a slight sweetness and tangy bite, while subtle notes of kiwi, cucumber and lemon howl alongside tartness on the tongue. | 5.1 | 9 |
| Odell Brewing Co | Jolly Russian | 18a: Other Strong Beer | Dark as night and thick as the raging sea, this brew boasts notes of coffee and cocoa with waves of oak, spiced molasses, dried fruit and vanilla. | 13 | 45 |
| Odell Brewing Co | Myrcenary | 64: Imperial India Pale Ale | Brewed with a blend of hops containing the highest levels of Myrcene, this double IPA prevails with a tropical fruit-like flavor, a pungent floral aroma. | 9.3 | 80 |
| Odell Brewing Co | Onolicious Tropical Sour | 23: American-Style Sour Ale | A blend of tropical fruits creates an intricate flavor profile with powerful aromas of passionfruit and mango, while funky tart notes of ripe guava and sweet tamarind | 6.5 | 0 |
| Odell Brewing Co | Rupture Fresh Grind Ale | 62: American-Style India Pale Ale | Made with fresh ground hops, Rupture has a bright hoppy character. | 6 | 37 |
| Odell Brewing Co | Sippin Pretty Fruited Sour | 23: American-Style Sour Ale | Brand New year round beer. First preview at GABF. | 4.5 | 0 |
| Odyssey Beerwerks | | NULL | | 0 | 0 |
| Odyssey Beerwerks | Fluffy Pumpkin Toasted Marshmallow Porter | 6b: Pumpkin Spice Beer | Warm your senses with Fluffy Pumpkin, a Toasted Marshmallow Pumpkin Porter. Brewed with roasted pumpkin, seasonal spices, vanilla, and marshmallow, Fluffy Pumpkin hits the spot for those of us longing for the cool snap of Fall! | 6 | 28 |
| Odyssey Beerwerks | Ghost Drifter Pale Ale | 59: American-Style Pale Ale | Ghost Drifter is an inspired take on a classic American Pale Ale. Packed with ample amounts of Cascade, Simcoe, and Nugget hops, it delivers intense citrus and pine-resin aroma and a moderate level of bitterness. Satisfy your craving for American hops! | 5.5 | 35 |
| Odyssey Beerwerks | Heliocentric Hefeweizen | 80: South German-Style Hefeweizen | Heliocentric is a classic German-style Hefeweizen, known for its signature banana esters and clove spiciness. It is served unfiltered, with abundant haze and bright, bready wheat flavors. Embrace the light and enjoy Heliocentric all year long! | 5.5 | 11 |
| Odyssey Beerwerks | Palm Tree Caribbean Lager | 41: German-Style Pilsener | A traditional German pilsner, Palm Tree is brewed with Saaz and Tettnang hops to drive delightful Noble Hop aroma. An addition of malted rye to the imported German malt bill adds subtle spiciness, and this spicy flourish is our homage to the islands! | 4.7 | 40 |
| Odyssey Beerwerks | Psycho Penguin Vanilla Porter | 93: Robust Porter | Go crazy with Psycho Penguin, a Robust Porter brewed with whole Madagascar vanilla beans. Rich, sweet crystal malts and artfully roasted grains balance well with silky vanilla smoothness and a light hop bitterness. A welcome beer for all seasons! | 5.8 | 35 |
| Off Square Brewing | Bold Betty | 12: Coffee Stout or Porter | Dark and rich in color, hand picked coffee added to give a classic roasted coffee taste. | 6.9 | 30 |
| Off Square Brewing | Kashmir Shangri-La | 65: Juicy or Hazy Imperial or Double India Pale Ale | An Imperial IPA brewed with Cashmere hops and 70 pounds of Indiana\\u2019s own Two Canoes Honey. | 9.3 | 85 |
| Off Square Brewing | Snattered | 73: Irish-Style Red Ale | Caramel, malty goodness with just enough hops to balance the malt. | 5 | 23 |
| Off Square Brewing | Tropik Thunder | 62: American-Style India Pale Ale | Brewed with fresh pineapple and Ekuanot and Simcoe hops. | 6.6 | 90 |
| Offshoot Beer Co. | Double Fist Bump | 65: Juicy or Hazy Imperial or Double India Pale Ale | A collaboration with our friends at Pinthouse Pizza. A hazy DIPA, triple-dry hopped with Citra Lupulin powder, Citra, Nelson, Cashmere, and Hallertau Blanc. | 8.8 | 0 |
| Offshoot Beer Co. | Foxtrot | 63: Juicy or Hazy India Pale Ale | Our sixth installment of our Black & White experimental limited release series. Foxtrot is a hazy india pale ale dry-hopped with Citra, Nelson & Cashmere. | 7.1 | 0 |
| Offshoot Beer Co. | Golf | 65: Juicy or Hazy Imperial or Double India Pale Ale | Our seventh installment of our Black & White experimental limited release series. Hazy DIPA dry hopped with Cashmere, Amarillo & El Dorado hops. | 8.2 | 0 |
| Offshoot Beer Co. | Relax | 63: Juicy or Hazy India Pale Ale | Features a combination of Citra, Centennial, Simcoe and Amarillo hops, imparting fruity, tropical and citrusy notes to complement the round, soft mouthfeel of a hazy IPA. | 6.8 | 0 |
| Ology Brewing Co | DDH Sensory Overload (Galaxy) | 63: Juicy or Hazy India Pale Ale | Low bitterness, full/smooth mouthfeel, bursting with tropical hop flavor | 6.5 | 0 |
| Ology Brewing Co | Heliocentric Distortion | 65: Juicy or Hazy Imperial or Double India Pale Ale | Loaded with Nelson hops and a huge mouthfeel | 8 | 0 |
| Ology Brewing Co | Juice Lab: Passion Fruit, Blood Orange, Raspberry (PBR) | 77a: Berliner-Style Weisse | Tons and tons of fruit added to make this tart base of a beer explode with flavor | 5 | 0 |
| On Tour Brewing Co. | Cymbals and Saxophones | 90a: Belgian-Style Pale Strong Ale | | 5.8 | 65 |
| On Tour Brewing Co. | Hubbard Street | 74: English-Style Brown Ale | | 6.8 | 50 |
| On Tour Brewing Co. | Low Boy | 49b: German-Style Heller Bock/Maibock | | 7.2 | 30 |
| On Tour Brewing Co. | Tell Sweet Lies | 45: Vienna-Style Lager | | 5.8 | 20 |
| One Eyed Buffalo Brewing Company LLC | Lake Creek Honey Ale | 15: Honey Beer | Light and crisp..great transition beer. | 5.2 | 18 |
| One Eyed Buffalo Brewing Company LLC | One Eyed Buffalo Vienna Lager | 45: Vienna-Style Lager | light easy drinking lager, malt forward with a beautiful amber color | 5.3 | 16 |
| Oozlefinch Craft Brewery- The | Deep Meditation | 31: Fruited Wood- and Barrel-Aged Sour Beer | Deep Meditation, our first fruited barrel aged sour. Various batches of our imperial saison were allowed to ferment and sour in our Virginia Cabernet Franc and Chardonnay barrels. We then blended 100 day old and 150 day old batches together on Cherry | 6.9 | 2 |
| Oozlefinch Craft Brewery- The | Departed Days Anniversary Blend | 30: Wood- and Barrel-Aged Sour Beer | Aged in chardonnay barrels with a huge mix of yeasties and beasties. | 8.9 | 2 |
| Oozlefinch Craft Brewery- The | Lady in White | 80: South German-Style Hefeweizen | A balanced aroma of intense banana esters and clove phenols is now backed by subtle tart wheat notes, while a creamier mouthfeel from malt selection, mash techniques, and carbonation make the overall experience extremely satisfying. | 5 | 11 |
| Oozlefinch Craft Brewery- The | Old Fogey | 63: Juicy or Hazy India Pale Ale | This is a new hazy IPA with low bitterness and juicy notes, but also a complementary grassiness in the aroma from a big dry hop addition. Passionfruit and candied lemon aromas from Citra, Galaxy, and Lemondrop dominate, with a dank citrus | 6.7 | 16 |
| Oozlefinch Craft Brewery- The | Shady Character | 30: Wood- and Barrel-Aged Sour Beer | A careful blend of dark Trappist-style Belgian beer, German weizenbock, and imperial Saison, all aged in Virginia wine barrels with our house culture and mixed Brettanomyces strains, comes together in this unique and distinctive offering. | 7.3 | 8 |
| Orf Brewing | Honey Roast | 15: Honey Beer | A mash-up of a Vienna amber, German Schwarzbier, and British honey brown ale, with a scent of roasted malt and a smooth body that finishes with hints of sweet smoke. | 6.2 | 32 |
| Orf Brewing | Hoprocker | 67: Double Hoppy Red Ale | A cross between an Irish red and an IPA. Deep crimson in color, a floral nose, and plenty of hop bitterness balanced out by caramel malty sweetness. | 6.5 | 62 |
| Orf Brewing | Oocheenama | 9: Herb and Spice Beer | An exotic and aromatic concoction brewed with wheat and rice and a mix of Asian spices: ginger, nutmeg, orange peel and jasmine flowers. | 5.2 | 16 |
| Orf Brewing | Salutation | 52: Golden or Blonde Ale | A hybrid of a Czech-style pilsner and Pacific coast pale ale using a German kolsch yeast. Medium-light body with a hint of citrus. | 5.6 | 28 |
| Orpheus Brewing | Chaos, Night & Darkness | 30: Wood- and Barrel-Aged Sour Beer | | 10.85 | 0 |
| Orpheus Brewing | Everything Lasts Forever | 87b: Belgian-Style Gueuze Lambic | M\\u00e9thode Traditionnelle 3 Year Blend, blend of 1, 2 and 3 year old spontaneously barrel-fermented coolship beers brewed using traditional lambic process. | 6.77 | 0 |
| Orpheus Brewing | Noise and Flesh | 30: Wood- and Barrel-Aged Sour Beer | Wild ale aged in wine barrels. | 4.4 | 0 |
| Orpheus Brewing | Nothing Left To Give | 24: Fruited American-Style Sour Ale | Sour ale with raspberries. | 5.9 | 0 |
| Orpheus Brewing | Ye Who Enter Here | 29: Wood- and Barrel-Aged Strong Stout | Massive imperial stout aged 26 months in bourbon barrels and finished with vanilla beans, coffee, and guajillo chiles. | 14 | 0 |
| Oskar Blues Brewery & Tasty Weasel Tap Room | Barrel Aged Ten FIDY Imperial Stout | 29: Wood- and Barrel-Aged Strong Stout | | 12.9 | 75 |
| Oskar Blues Brewery & Tasty Weasel Tap Room | Bwahahaha Double IPA - Pacifica | 64: Imperial India Pale Ale | | 7.4 | 0 |
| Oskar Blues Brewery & Tasty Weasel Tap Room | Concept Tropical IPA | 62: American-Style India Pale Ale | | 7 | 0 |
| Oskar Blues Brewery & Tasty Weasel Tap Room | Dale's Pale Ale | 59: American-Style Pale Ale | | 6.5 | 65 |
| Oskar Blues Brewery & Tasty Weasel Tap Room | G'Knight Imperial Red IPA | 66: American-Style Amber/Red Ale | | 8.7 | 60 |
| Oskar Blues Brewery & Tasty Weasel Tap Room | Interstate Smash Express IPA - Galaxy | 64: Imperial India Pale Ale | | 6.9 | 0 |
| Oskar Blues Brewery & Tasty Weasel Tap Room | JAHvanilla Barrel Aged Ten FIDY Imperial Stout | 29: Wood- and Barrel-Aged Strong Stout | | 12.9 | 0 |
| Oskar Blues Brewery & Tasty Weasel Tap Room | Mama's Little Yella Pils | 42: Bohemian-Style Pilsener | | 4.9 | 33 |
| Oskar Blues Brewery & Tasty Weasel Tap Room | Pinner Throwback IPA | 17: Session India Pale Ale | | 4.9 | 35 |
| Oskar Blues Brewery & Tasty Weasel Tap Room | Ten FIDY Imperial Stout | 99a: American-Style Imperial Stout | | 10.5 | 65 |
| Oswego Brewing Company | Grumpy Jenkins | 89: Belgian-Style Tripel | Our tripel is a deep golden color with a brilliant white head. "Grumpy" has pleasant spicy & fruity aroma that follows through into the flavor of the beer. | 9 | 24 |
| Oswego Brewing Company | Hayz for Horsez | 60: Juicy or Hazy Pale Ale | Hay'z has an amazing aroma of mango, pineapple and guava. On the palatte, you'll find those same tropical fruit notes as well as some hints of stone fruit. | 6.6 | 43 |
| Oswego Brewing Company | Oktoberfest | 46: German-Style Maerzen | Traditional Marzen with hints of caramel. | 5.7 | 20 |
| Oswego Brewing Company | Udder Disaster | 95: Export Stout | Brewed with cocoa powder and lactose, this stout is easy drinking with hints of roasted goodness! | 5.9 | 26 |
| Our Mutual Friend Brewing | Festbier | 44b: German-Style Oktoberfest/Wiesn | Traditional German festbier for Oktoberfest enjoyment. Not entered into competition but will be pouring at our booth. | 6 | 0 |
| Our Mutual Friend Brewing | Gratitude Five | 25: Brett Beer | Brett ale aged on peaches. | 7.8 | 0 |
| Our Mutual Friend Brewing | Little Maker | 24: Fruited American-Style Sour Ale | Mixed-fermentation sour ale aged on cherries. | 6.5 | 0 |
| Our Mutual Friend Brewing | Neon Nail | 63: Juicy or Hazy India Pale Ale | Hazy IPA brewed with Galaxy and Vic Secret hops. | 6.9 | 0 |
| Our Mutual Friend Brewing | OY | 19a: Experimental Beer | A hybrid beer of 60% wort and 40% apple juice, fermented with multiple yeast strains. A collaboration with Stem Ciders. | 7.5 | 0 |
| Our Mutual Friend Brewing | Saison Trystero | 25: Brett Beer | Brett saison. Winner of 2017 GABF silver and 2018 World Beer Cup gold. Available at the Heavy Medals booth. | 6.6 | 0 |
| Our Mutual Friend Brewing | Weirding Way | 26: Mixed-Culture Brett Beer | Mixed-culture brett beer aged in an American oak foeder. Not entered into competition, but will be pouring at the Colorado Brewers Guild booth. | 6.5 | 0 |
| Packinghouse Brewing Co- The | Nighthawk rye pale ale | 14a: Rye Beer | American pale with a twist. Rye malt and Mosaic hops | 5.3 | 0 |
| Packinghouse Brewing Co- The | Riley's Irish red | 73: Irish-Style Red Ale | | 5.3 | 15 |
| Packinghouse Brewing Co- The | Shady daze Orange blossom ale | 15: Honey Beer | American strong pale ale brewed with locally sourced honey and Navel orange blossoms. | 6.7 | 0 |
| Packinghouse Brewing Co- The | Udderly delicious milk stout | 97: Sweet Stout or Cream Stout | Don't let the color fool you. Easy drinking light cream stout. Smooth and faintly sweet finish. | 4.7 | 0 |
| Paducah Beer Werks | BA-IPA | 27a: Wood- and Barrel-Aged Pale to Amber Beer | A barrel aged IPA. Why? Kentucky that's why! Our IPA aged in an 80th Anniversary WIllett Barrel | 9 | 71 |
| Paducah Beer Werks | Lowertown Brown Ale | 74: English-Style Brown Ale | Named after our neighborhood, this Full- Bodied brew is filled with toasted, nuttty flavor and ends witha hop twist. | 5.5 | 63 |
| Paducah Beer Werks | PBW IPA | 56: English-Style India Pale Ale | Not your moody, bitter IPA. This sensible English IPA hopped three different ways takes you to your sweet spot. Well-Adjusted malts are part of a level headed approach to the IPA style. | 7.5 | 71 |
| Paducah Beer Werks | The Dude: A Big Lubelski Pilsner | 41: German-Style Pilsener | Watery American Pilsners have nothing on our noble Bohemian Brew. A lightly malted ,smooth German styled pilsner made with Lubelski hops | 3.78 | 19 |
| Pair O' Dice Brewing Company | Banana Pants | 13: Specialty Beer | | 10 | 0 |
| Pair O' Dice Brewing Company | Clearwater Honey Cream | 15: Honey Beer | | 5 | 9 |
| Pair O' Dice Brewing Company | Crazy Candy Ride | 24: Fruited American-Style Sour Ale | | 4.2 | 0 |
| Pair O' Dice Brewing Company | Lucky Lucy Strawberry Blonde | 3: American-Style Fruit Beer | | 5.5 | 10 |
| Pair O' Dice Brewing Company | The Stickman | 64: Imperial India Pale Ale | | 10.5 | 93 |
| Paradigm Shift Brewing | Little Big City | 53: German-Style Koelsch | Brewed with all Continental malt and hops this German Ale is light, clean and crisp with a subtle fruit character. | 5.2 | 26 |
| Paradigm Shift Brewing | Neighbor Girl | 89: Belgian-Style Tripel | Clean, crisp with a hint of lemon peppr in the finish. | 9 | 45 |
| Paradigm Shift Brewing | Spitfire | 73: Irish-Style Red Ale | Slight malt sweetness mixed with a touch of roasted dryness. | 5.5 | 25 |
| Paradigm Shift Brewing | Sweet Dream | 97: Sweet Stout or Cream Stout | Dark, sweet and full bodied giving off flavors of coffee and cream. | 5 | 30 |
| Paradigm Shift Brewing | Wonderwall | 62: American-Style India Pale Ale | Citrusy IPA with Mosaic, El Dorado and Citra hops. | 6.8 | 64 |
| Parkers Hilltop Brewery | $1000 Stout | 95: Export Stout | Very dark, strong, fairly dry stout with prominent roast flavor. | 6.3 | 55 |
| Parkers Hilltop Brewery | Delicate Cluster | 60: Juicy or Hazy Pale Ale | American Pale Ale double dry hopped with Citra Cryo and Ekuanot Cryo hops. | 4.5 | 42 |
| Parkers Hilltop Brewery | English Pale Ale | 56: English-Style India Pale Ale | Malt forward with a classic English hop aroma. | 4.5 | 35 |
| Parkers Hilltop Brewery | Mr Hockey Irish Red | 73: Irish-Style Red Ale | Slightly malty with a soft toffee or caramel like sweetness. | 4 | 14 |
| Parkers Hilltop Brewery | Pirate's Porter | 93: Robust Porter | | 5.4 | 40 |
| Parleaux Beer Lab | Czuck Pils | 42: Bohemian-Style Pilsener | Pronounced \\u201cChuck, this Czech Pilsner is made with German pilsner malt and time-tested Czech Saaz hops, which give this beer its delicate aroma and floral finish. | 5.5 | 0 |
| Parleaux Beer Lab | Funky Side of the Tracks | 85: Specialty Saison | Mixed culture brett beer. | 6.8 | 0 |
| Parleaux Beer Lab | Green With Envy | 65: Juicy or Hazy Imperial or Double India Pale Ale | Cashmere, Wakatu, Cascade & Denali hops pass through a supple malt prism to create a chromatic dispersion of flavor and aromas that harmonize with the colorful fabric of NOLA. Fermented hot with a kviek yeast on top of tangerine, mandarin & lime. | 8.2 | 0 |
| Parleaux Beer Lab | Philophers Stone | 48b: German-Style Schwarzbier | This Czech Dark Lager is made with floor-malted Bohemian Pilsner malt, caramunich, and chocolate malt, this beer looks like a mouthful, but drinks light and refreshing. | 4.7 | 0 |
| Parleaux Beer Lab | The Moon Stood Still | 24: Fruited American-Style Sour Ale | American sour with blueberries. | 6.2 | 0 |
| Payette Brewing Co | 986 Imperial IPA | 64: Imperial India Pale Ale | 986 commemorates the newly instated area code in the state of Idaho. This imperial IPA has incredible aroma and flavors that play on each other perfectly. The nose is filled with melon and rose petal and the flavor is resinous with a hoppy bitterness. | 9 | 86 |
| Payette Brewing Co | Aura Guava & Hibiscus Sour Ale | 77b: Specialty Berliner-Style Weisse | | 4 | 9 |
| Payette Brewing Co | North Fork Lager | 35a: Pre-Prohibition American-Style Pilsener | Hops bring a mix of woody, green, floral and fruit notes with subtle herb and spice character. North Fork is a sessionable beer with lower alcohol content for a quick, smooth run. | 4.4 | 19 |
| Peak To Peak Tap & Brew | Chaos Creek Lager | 53: German-Style Koelsch | | 5.6 | 22 |
| Peak To Peak Tap & Brew | Fight Fire With Fire | 8: Chili Beer | | 6.5 | 38 |
| Peak To Peak Tap & Brew | Fire & Ice | 7: Field Beer | | 6.7 | 38 |
| Peak To Peak Tap & Brew | Watermelon Blonde | 3: American-Style Fruit Beer | | 5 | 21 |
| Perfect Plain Brewing Co. | Arpent Brett Saison | 84: Classic Saison | Refermented on our house Brettanomyces blend for huge funk notes. | 8.4 | 29 |
| Perfect Plain Brewing Co. | Coco Gnar | 97: Sweet Stout or Cream Stout | Sweet Stout conditioned on heaps of toasted coconut. | 5.7 | 20 |
| Perfect Plain Brewing Co. | Holy Spin | 62: American-Style India Pale Ale | The third turn on a record is known as the Holy Spin. Hazy and packed with citrusy and tropical notes. | 6 | 50 |
| Perfect Plain Brewing Co. | Pick & Pop Party | 24: Fruited American-Style Sour Ale | | 3.8 | 3 |
| Periodic Brewing LLC | Barrel Aged Night Run RIS | 29: Wood- and Barrel-Aged Strong Stout | Huge and dark Russian Imperial Stout with an intense combination of fruit, chocolate and roasted coffee notes. Barreled in Knob Creek Oak for 4 months. | 10.5 | 70 |
| Periodic Brewing LLC | Bleidorf Kölsch | 53: German-Style Koelsch | | 5 | 25 |
| Periodic Brewing LLC | Periodically Tuckered Weizenbock | 81e: South German-Style Weizenbock | Malty, dark, banana, ethanol. Terrific combo. Collaboration with Mother Tucker Brewing. | 7.5 | 20 |
| Periodic Brewing LLC | Tequila Barreled Amber | 27a: Wood- and Barrel-Aged Pale to Amber Beer | Come see what 4 months in Suerte Anejo barrels does to a great American Amber! Wood, tequila, funkiness and awesome mixed together. | 6 | 30 |
| Periodic Brewing LLC | van Helmont Oerknal Flanders | 87d: Belgian-Style Flanders Oud Bruin or Oud Red Ale | Collaboration with Perrin Brewing and Headlands, aged in Woods Distillery oak for a year! Saturday AM debut ... | 7 | 18 |
| Periodic Brewing LLC | Winfield Wit | 83: Belgian-Style Witbier | Super traditional. Coriander, bitter-orange, spice and tons of wheat. Sorry, only one oz at a time ... | 5.6 | 18 |
| Perrin Brewing Company | No Rules | 28: Wood- and Barrel-Aged Strong Beer | Vietnamese Imperial Porter, NO RULES were followed throughout the creation of this product. This 15% Imperial Porter was made with coconut & turbinado sugar then laid down & aged in bourbon barrels for several months. | 15 | 56 |
| Perrin Brewing Company | No Rules, Vietnamese Imperial Porter | 93: Robust Porter | Imperial Porter | 15 | 56 |
| Peticolas Brewing Co | Golden Opportunity | 53: German-Style Koelsch | Straw-like in color with a dense white head, this medium-bodied brew has a light, pleasant malt aroma with a hint of sweetness and faint bitterness. It is clean, well-balanced and suitably carbonated for a crisp, refreshing feel. | 4.6 | 27 |
| Peticolas Brewing Co | Great Scot! | 72b: Scottish-Style Heavy Ale | Dark copper color, thick tan head, and slight malty sweet aroma. It is a medium bodied malt forward beer with low bitterness and possesses a nutty, soft and chewy character in flavor and mouthfeel. | 6.8 | 24 |
| Peticolas Brewing Co | Sit Down or I'll Sit You Down | 64: Imperial India Pale Ale | We dry hopped this beer with over a pound of hops per barrel of beer. Its gold in color and the floral ester aroma is high. The hop bitterness is high, but not at all harsh. The hop flavor is high, fresh, and lively. | 10 | 90 |
| Peticolas Brewing Co | Too Soon | 62: American-Style India Pale Ale | Our typical base two row pale malt is accentuated with a minimal amount of light crystal malt and we turned to three of our most tried and true hops: Centennial, Cascade, and Amarillo. | 7.5 | 75 |
| Peticolas Brewing Co | Velvet Hammer | 68: Imperial Red Ale | A dark, ruby reddish-brown ale beneath a sheath of protective off-white foam. It is malt-forward with elements of caramel and the sweetness of light brown sugar, balanced nicely by a combination of floral hops and a noticeable alcohol bite. | 9 | 85 |
| PFriem Family Brewers | Druif | 87a: Belgian-Style Lambic | Riesling grapes from Brooks Estate Vineyard, imbue pFriem\\u2019s Druif with notes of rose petals, pear, and green apple with a dry, sparkling finish. It may sound like wine, but it\\u2019s beer \\u2014 we promise. | 7.3 | 6 |
| PFriem Family Brewers | Jammy Pale | 59: American-Style Pale Ale | Did someone say Jammy? pFriem Jammy Pale is rife with aromas of marionberries, strawberry preserves and peach, and round notes of cantaloupe, blueberries, and lemon balm. It finishes juicy, jammy, and fruity. We\\u2019re Jammin\\u2019! | 5.4 | 32 |
| PFriem Family Brewers | Oktober Fest Style | 44b: German-Style Oktoberfest/Wiesn | Munich\\u2019s Oktoberfest is the largest fair in the world, but you don\\u2019t have to go to all the way to Germany to celebrate. pFriem Oktoberfest Style is our easy-drinking tribute. Its notes of honey, sour dough, and white grape will have you celebrati | 6.1 | 22 |
| PFriem Family Brewers | Oude Kriek | 87a: Belgian-Style Lambic | Adding fresh, Hood River cherries to our Lambic-inspired ale makes us happy, but ten months later, flavors of cherry pie and the dry, tangy finish are even more satisfying. | 5.6 | 6 |
| PFriem Family Brewers | Pilsner | 41: German-Style Pilsener | pFriem Pilsner is as refreshing and flavorful as its European cousin\\u2014 and with aromas of fresh flowers and honey, we\\u2019ve managed to fit the Pacific Northwest into each bottle. | 4.9 | 35 |
| Phantom Canyon Brewing Co | Chuckweiser | 38a: American-Style Lager | | 5.3 | 18 |
| Phantom Canyon Brewing Co | Johnson's Farm | 24: Fruited American-Style Sour Ale | | 5.8 | 10 |
| Phantom Canyon Brewing Co | OctoberFest | 46: German-Style Maerzen | | 6.8 | 16 |
| Phantom Canyon Brewing Co | Winston Smith's | 102b: British-Style Barley Wine Ale | | 10.4 | 129 |
| Pig Minds Brewing Co | Death Grip | 64: Imperial India Pale Ale | Big IPA brewed with Citra and Simcoe | 7.4 | 80 |
| Pig Minds Brewing Co | Pigbys Pucker | 24: Fruited American-Style Sour Ale | Tasty Tasy | 4 | 27 |
| Pig Minds Brewing Co | VBS | 9: Herb and Spice Beer | Vanilla Red Ale | 5.2 | 27 |
| Pikes Peak Brewing | 38 Faces Pineapple Milkshake IPA | 63: Juicy or Hazy India Pale Ale | Hazy New England IPA made with lactose and pineapple. | 0 | 0 |
| Pikes Peak Brewing | Devils Head Red | 67: Double Hoppy Red Ale | Complex malt and hop bill creates a beautifully balanced beer. | 0 | 0 |
| Pikes Peak Brewing | Elephant Rock IPA | 62: American-Style India Pale Ale | Classic American IPA with notes of citrus and pine. | 0 | 0 |
| Pikes Peak Brewing | Falcon's Trail | 57b: Australian-Style Pale Ale | | 0 | 0 |
| Pikes Peak Brewing | Gold | 90a: Belgian-Style Pale Strong Ale | Belgian Golden Strong with notes of apples and pears. | 0 | 0 |
| Pikes Peak Brewing | Hot Shot Green Chili | 8: Chili Beer | A blonde ale made with Pueblo Green chili's. Enormous green chili flavor and aroma, with a kiss of heat. | 0 | 0 |
| Pikes Peak Brewing | Little London | 69b: English-Style Dark Mild Ale | Dark in color, but light in body a clean and refreshing dark beer. | 0 | 0 |
| Pikes Peak Brewing | Summit House Stout | 98: Oatmeal Stout | Creamy and dark. A perfect beer for the coldest of days. | 0 | 0 |
| Pikes Peak Brewing | Tava Wild American Red | 23: American-Style Sour Ale | Kettle Sour red dry hopped with Lemondrop and Mosaic hops | 0 | 0 |
| Piney River Brewing Company | Black Walnut Wheat | 1b: Dark American Wheat Beer without Yeast | American-style dark wheat beer with a black walnut aroma and a crisp, black walnut finish. | 4.5 | 18 |
| Piney River Brewing Company | German Road Oktoberfest | 45: Vienna-Style Lager | Deep golden in color, this Oktoberfest lager features German Hersbrucker, a noble hop with a spice finish and a delicate aroma. This beer has a complex malt profile and full-bodied mouth feel with a crisp, clean finish. | 5.6 | 26 |
| Piney River Brewing Company | Hobby Farm Ale | 9: Herb and Spice Beer | Malt forward ale brewed with honey and basil. The beer features a crisp honey flavor and a subtle basil flavor with an aroma of basil and honey. | 5 | 18 |
| Piney River Brewing Company | Missouri Waltz with Raspberries | 31: Fruited Wood- and Barrel-Aged Sour Beer | Sour ale aged in Missouri oak barrels, fermented with saccharomyces, brettanomyces and pediococcus. Aged on raspberries. | 5 | 0 |
| Platt Park Brewing Co. | Galatic Yacht Party | 60: Juicy or Hazy Pale Ale | Juicy Strong Pale | 5.9 | 0 |
| Platt Park Brewing Co. | Ginger Peach Saison | 85: Specialty Saison | Saison with Ginger and Peach | 5.5 | 18 |
| Platt Park Brewing Co. | Pear Berliner Weisse | 77b: Specialty Berliner-Style Weisse | Classic Berliner with Pear Added | 4 | 12 |
| Platt Park Brewing Co. | Platt Park Porter | 12: Coffee Stout or Porter | Coffee Porter | 5.4 | 22 |
| Platt Park Brewing Co. | Watermelon Berliner Weisse | 7: Field Beer | Sour field beer with Watermelon added | 4 | 18 |
| Pollyanna Brewing Company | Fruhauf | 46: German-Style Maerzen | 2016 GABF Bronze Medal Winner | 5.4 | 25 |
| Pollyanna Brewing Company | Fun Size | 7: Field Beer | Milk Stout with Peanut, Vanilla Bean, Cocoa Nib, Sea Salt | 6.1 | 25 |
| Pollyanna Brewing Company | Pollyanna Pils | 33b: Unfiltered German-Style Lager | Bohemian Pilsner. | 5.6 | 40 |
| Pollyanna Brewing Company | Summerly | 4: Fruit Wheat Beer | Raspberry Wheat Ale | 4.8 | 13 |
| Port City Brewing Co. | Integral IPA | 62: American-Style India Pale Ale | | 7 | 60 |
| Port City Brewing Co. | Monumental IPA | 56: English-Style India Pale Ale | | 6.3 | 57 |
| Port City Brewing Co. | Oktoberfest | 45: Vienna-Style Lager | | 5.5 | 24 |
| Port City Brewing Co. | Optimal Wit | 83: Belgian-Style Witbier | | 4.9 | 15 |
| Port City Brewing Co. | Porter | 93: Robust Porter | | 7.2 | 45 |
| Prost Brewing | Dunkel | 47a: Munich-Style Dunkel | Our Dunkel (\\u201cDark\\u201d) is a Franconian lager dominated by roasted chocolate and nutty notes. Brewed with darker, imported Munich grain, it finishes pleasantly malty and smooth. Prost! | 5.6 | 24 |
| Prost Brewing | Marzen | 46: German-Style Maerzen | Our M\\u00e4rzen is brewed to be be enjoyed as the high mountain nights turn cold and the trees become awash in Autumn colors. A seasonal bier with a cult following, our creamy, rich and malty M\\u00e4rzen is Rocky Mountain Autumn in your glass. Prost! | 5.8 | 22 |
| Prost Brewing | Pils | 41: German-Style Pilsener | Our northern German-style Pils quenches your thirst with a luxuriously subdued malt body and peppery, clean hop finish. Light in color, but full in flavor, this bier is our true pride. Prost! | 4.9 | 43 |
| Pure Project | Crystal Ships | 65: Juicy or Hazy Imperial or Double India Pale Ale | We used a malt that was specially bred for California, a dry-farmed Pale malt. The hops selected for this Murky creation give the beer a ton of fruit-forward flavor, almost like Crunch Berries, with a lightly sweet finish. | 8.5 | 0 |
| Pure Project | Jade Dust | 63: Juicy or Hazy India Pale Ale | Jade Dust greets your senses with a burst of citrus aroma with a hint of piquant black pepper, backed with flavors of orange, mango, and ripe peach. | 6.9 | 0 |
| Pure Project | Maplesaurus Rex | 99a: American-Style Imperial Stout | A massive Imperial Stout, with a long delicious flavor tail of maple syrup and a dose of vanilla that add complexity. Hefty in both mouthfeel and ABV, with a smooth sippability and flavors that linger on the palate. | 14 | 0 |
| Pure Project | Rain | 33b: Unfiltered German-Style Lager | A crushably crisp and clean Pilsner, built with only the finest ingredients. A single-malt and single-hop brew, using Organic Weyermann Pilsner Malt from Germany, with a modest addition of Hallertau Mittelfruh hops. Bone dry and beautifully bright. | 5.3 | 0 |
| Pure Project | Roes Red | 87a: Belgian-Style Lambic | This red features a strong cherry aroma and a complex malt background of dark of dates & figs showcasing a bright cherry aroma over a sour lactic and acetic strains. The complexity of this beer is driven by the yeast. | 7 | 0 |
| Quarter Celtic Brewpub | Clark Down Under | 57b: Australian-Style Pale Ale | Australian Pale Ale chalk full of Galaxy hops. | 6.3 | 45 |
| Quarter Celtic Brewpub | Dark Pedro | 48a: American-Style Dark Lager | A darker and ever-so more flavorful version of the original Pedro O'Flanagan's Mexican Lager. | 4.5 | 18 |
| Quarter Celtic Brewpub | Mac Lomas Stout | 16: Session Beer | Easy drinking yet flavorful session stout. | 5 | 32 |
| Quarter Celtic Brewpub | Mocha Hipster Bomb | 95: Export Stout | Our collaboration beer brewed with Palmer Brewing Co. An Export Stout brewed with coffee, chocolate and lactose. | 6.25 | 30 |
| Quarter Celtic Brewpub | Pedro O'Flanagan's Mexican Lager | 36a: International-Style Pilsener | | 4.5 | 18 |
| Rahr and Sons Brewing Co | Adios Pantalones | 16: Session Beer | A refreshing session ale brewed with Lemon and Lime. | 4.5 | 20 |
| Rahr and Sons Brewing Co | Dadgum IPA | 62: American-Style India Pale Ale | Charged with Citra & Lemondrop hops with hints of fresh cut pine. This beer boasts a lively bitterness and intense fruit flavors | 6.6 | 70 |
| Rahr and Sons Brewing Co | Midnight Cab | 85: Specialty Saison | Black Saison aged in Cabernet Barrels. Deep black hue wit hints of white pepper, black tea and currants. | 8.5 | 25 |
| Rahr and Sons Brewing Co | Mr. Wiggles | 64: Imperial India Pale Ale | Big, bold, and hoppy. This beer has notes of pine and grapefruit with a malty backbone it is herbal and crisp. | 9.2 | 100 |
| Rahr and Sons Brewing Co | Oktoberfest | 46: German-Style Maerzen | Full-bodied, rich, and toasty with a malty sweetness and the perfect balance of nobel hops. 2015 & 2017 GABF Medal winner. | 6.7 | 27 |
| Rahr and Sons Brewing Co | Paleta de Mango | 8: Chili Beer | A palate pleasing juicy and tropical beer brewed with ripe mango, fresh lime, and a kick from Mexican Pequin Chiles. | 5 | 20 |
| Rahr and Sons Brewing Co | Pumpkin Ale | 6b: Pumpkin Spice Beer | Sweet, malty backbone with balance flavors of clove, nutmeg, cinnamon and fresh pumpkin. | 7.8 | 20 |
| Rahr and Sons Brewing Co | Rahr's Blonde | 43: Munich-Style Helles | | 5 | 20 |
| Rahr and Sons Brewing Co | Regulator | 50a: German-Style Doppelbock | A brawnier version of the traditional bock. Large, creamy, and persistent head with intense malty flavors. | 8.5 | 30 |
| Rahr and Sons Brewing Co | Wild Caledonia | 25: Brett Beer | Scotch Ale that is 100% barrel aged with Brett. Nicely tart with hints of chocolate and papaya. | 7 | 30 |
| Railroad Brewing Company | 13th Warrior | 80: South German-Style Hefeweizen | A light refreshing German style ale. Light bodied, with subtle hints of banana and spices. | 4.7 | 10 |
| Railroad Brewing Company | Choco | 10: Chocolate Beer | Our Tender Blonde Ale infused with chocolate. The perfect dessert beer. | 5 | 19 |
| Railroad Brewing Company | Coal Train | 96: American-Style Stout | Dark, dry, with a subtle hints of chocolate and plum. With a smooth smokey finish. | 6.5 | 64 |
| Railroad Brewing Company | Tender Blonde | 52: Golden or Blonde Ale | Easy drinking blonde ale not overly hopped. | 5 | 19 |
| Rails End Beer Company | Rails End Amarillo Pale Ale | 59: American-Style Pale Ale | Hopped all through boil and dry hopped with Amarillo Hops. Floral and fruity flavors and aromas. Easy drinking ale | 5.7 | 38 |
| Rails End Beer Company | Rails End Blood Orange Double IPA | 65: Juicy or Hazy Imperial or Double India Pale Ale | Very smooth and balanced but bursting with grapefruit, orange and citrus flavors | 7.8 | 88 |
| Rails End Beer Company | Rails End English E.S.B. | 71b: English-Style Extra Special Bitter | Malty and medium-bodied with light malt sweetness and herbal and earthy English hop notes | 5.5 | 38 |
| Rails End Beer Company | Rails End Honey Blonde Ale | 15: Honey Beer | Light and refreshing blonde ale with subtle honey sweetness and clean finish | 5 | 21 |
| Rare Barrel- The | BBA Home, Sour Home | 30: Wood- and Barrel-Aged Sour Beer | golden sour beer aged in bourbon barrels with peaches, cinnamon, and vanilla bean | 8.6 | 15 |
| Rare Barrel- The | Blurred M | 26: Mixed-Culture Brett Beer | tart saison aged in oak barrels with merlot grapes | 10.9 | 15 |
| Rare Barrel- The | Gifted Branch | 23: American-Style Sour Ale | golden sour beer aged in oak barrels with peaches and apricots | 6.7 | 5 |
| Rare Barrel- The | Mister Tea | 23: American-Style Sour Ale | golden sour beer aged in oak barrels with jade needle white tea | 6.2 | 15 |
| Rare Barrel- The | The Search | 23: American-Style Sour Ale | 10 oak barrels blend of golden sour beer | 6.2 | 15 |
| Ratio Beerworks | Major Nights Lime Gose | 78b: Contemporary Gose | This mildly tart, mildly salty, traditional German-style wheat beer received a \\u201cdry hop\\u201d addition of nearly 400 hand zested limes. Major Nights is an explosion of unique savory flavors brought on by the use of coriander and red gold Hawaiian sea | 5 | 5 |
| Ratio Beerworks | New Wave Strawberry Berliner Weisse | 77b: Specialty Berliner-Style Weisse | New Wave is a kettle soured, Strawberry Berliner Weisse brewed with patio sessions in mind. This bright pink Berliner Weisse is light, tart, effervescent, and clean on the finish. | 3.7 | 5 |
| Ratio Beerworks | Rented World Session IPA | 17: Session India Pale Ale | For Rented World, we employed our highest volume of late aroma hops to date, with massive amounts of Citra and El Dorado. Measuring in at an approachable 4.8% and 41 IBUs, this easy-drinking session IPA is big on bright citrus and pine flavors. | 4.8 | 41 |
| Ratio Beerworks | Stay Gold Oktoberfest Märzen | 46: German-Style Maerzen | | 5.3 | 23 |
| Real Ale Brewing Co | Axis IPA | 62: American-Style India Pale Ale | Tropical fruit, citrus, and a pale golden body, help keep this breed light on its feet. And with few natural predators there is little anyone can do to stop the spread. IPA may not have been born in Texas, but it will soon seem as native as the sky that st | 7 | 70 |
| Real Ale Brewing Co | Fireman's #4 | 52: Golden or Blonde Ale | With an ever-drinkable balance of smooth malt and zesty hops, this refreshing blonde is perfect on a hot day or paired with spicy food. | 5.1 | 23 |
| Real Ale Brewing Co | Oktoberfest | 46: German-Style Maerzen | we brewed Oktoberfest, our first lager, using traditional Bavarian brewing methods and the highest quality German malt, hops, and yeast. Munich and Vienna malts are the real heroes of this brew, resulting in a smooth, copper-colored, medium-bodied beer tha | 5.7 | 22 |
| Real Ale Brewing Co | Real Heavy | 72b: Scottish-Style Heavy Ale | Our take on the Wee Heavy style is an imposing malt forward brew weighing in at 9.7% ABV. It is brewed with English Crystal malt, English hops, and fermented with our house English ale yeast, resulting in a rich brown color and a toffee accented malt chara | 9.3 | 27 |
| Real Ale Brewing Co | Rio Blanco | 55: Classic English-Style Pale Ale | Deep golden and malty, with a spicy hop flavor and well balanced hop bitterness, Rio Blanco is a uniquely Texan interpretation of an English-style pale ale. Czech Saaz hops provide a crisp finish and delicate aroma. | 5.3 | 33 |
| Red Horn Brewing Co. | Earth Hop Herbed IPA | 9: Herb and Spice Beer | This IPA is hopped with Warrior, Simcoe, and Mosaic. We also added a healthy amount of Yarrow flowers and Tansy flowers to the boil. Throughout Scandinavia yarrow is called jord-humle, "earth hop." | 8 | 65 |
| Red Horn Brewing Co. | Goat Shed Pre-Prohibition Malt Liquor | 38b: American-Style Malt Liquor | Goat Shed is brewed with a healthy amount of rustic 6 row barley and flaked corn to create a smooth, grainy, slightly fruity and mildly sweet lager. We fermented with a classic bock style yeast at low temperatures to promote a rich and bready up front with | 6.3 | 22 |
| Red Horn Brewing Co. | House United Coffee Stout | 12: Coffee Stout or Porter | Brewed with six specialty malts, cold brew AND fresh ground coffee, and lactose sugar. House United Stout is a rich, complex beer with a subtle sweetness and a big coffee nose and finish. | 4.7 | 30 |
| Red Horn Brewing Co. | More Better Tropical Milkshake DIPA | 65: Juicy or Hazy Imperial or Double India Pale Ale | Brewed with tons of oats, flaked wheat, lactose sugar, pureed apples, coconut, passion fruit, and pineapple... oh, and let's not forget the copious amounts of Azacca, and Mosaic hops. | 8.3 | 60 |
| Red Horn Brewing Co. | That Hazy CGS IPA | 65: Juicy or Hazy Imperial or Double India Pale Ale | Citra, Galaxy, and Simcoe (CGS, get it?). Pungent notes of candied mango, passion fruit, melon, ruby red grapefruit, and ripe papaya rest upon a malt canvas of silky malted oats, pilsner, and flaked barley. | 8.25 | 65 |
| Red Truck Beer Company Ltd. | Baja Bound Mexican Lager | 45: Vienna-Style Lager | Our version of the popular Mexican Oscura Lager - sweet german malts and hops leave a somewhat bready profile that is reminiscent of the classic vienna lager that it is based on. | 5.1 | 0 |
| Red Truck Beer Company Ltd. | Black Lager | 48a: American-Style Dark Lager | German for "Black Beer," this beer is dark brown to black in color and is brewed much to the same balance as a pilsner, but with some roasted malts to give the beer color and sweetness. | 5.3 | 0 |
| Red Truck Beer Company Ltd. | Coffee Brown Ale | 11: Coffee Beer | A classic American brown ale with crystal and roasted malts then aged on whole brazilian coffee beans roasted locally by Peritus Coffee lending the beer a blancing roastiness to the distinct sweetness of the base beer. | 5.8 | 0 |
| Red Truck Beer Company Ltd. | Hard Day Northwest IPA | 62: American-Style India Pale Ale | This beer is a hybrid of old-school and new-school IPA techniques. Created with a traditional crystal malt bill for body and color, but then heavily drop hopped with modern fruity American hops, it drinks much more balanced than a lot of Modern IPAs. | 6.3 | 0 |
| Red Truck Beer Company Ltd. | Hazy IPA | 60: Juicy or Hazy Pale Ale | A pardox of an IPA, this beer is almost entirely hop focused with the exception of a soft, pillowy mouthfeeel created by an excessive amount of oats, this beer uses an obscene amount of modern American "fruity" hops at all steps during the brewing | 5.5 | 0 |
| Red Truck Beer Company Ltd. | Hefeweizen | 80: South German-Style Hefeweizen | Classic German wheat beer, this iteration is brewed to be a little stronger with some subtle American hops. Our version walks a line between cloves and bananas but the citrus from American hops tends to help it present itself on the fruitier side. | 5.9 | 0 |
| Red Truck Beer Company Ltd. | Kettle Sour | 23: American-Style Sour Ale | A tart blonde ale created using a kettle souring process. The beer was first fermented with several yeast strains of Lactobacillus, then boiled and repitched with english ale yeast, leaving a pleasant, lemon peel style tartness to this summer beer. | 5.1 | 0 |
| Red Truck Beer Company Ltd. | Norwegian Farmhouse | 85: Specialty Saison | Brewed with a yeast harvested from a wooden ring in the back of a shed in Northern Norway, this beer was fermented at temperatures that would ruin most beers. It results in a subtle fruity and spicy character. | 6.7 | 0 |
| Red Truck Beer Company Ltd. | Truck Stop Classic Lager | 41: German-Style Pilsener | A classic german pilsner - well balanced between sweetness and bitterness. Our version is brewed with bready pilsner malt, classic earthy german hops, and soft water, just like it always has been. Easy drinking and timeless. | 5 | 0 |
| Reuben's Brews | Gose | 78a: Leipzig-Style Gose | | 4.3 | 6 |
| Reuben's Brews | Hazealicious IPA | 60: Juicy or Hazy Pale Ale | | 6 | 45 |
| Reuben's Brews | Pillars of Gold | 25: Brett Beer | | 6.9 | 0 |
| Reuben's Brews | Triple Crush | 65: Juicy or Hazy Imperial or Double India Pale Ale | | 10 | 50 |
| Reuben's Brews | Triumvirate IPA | 57b: Australian-Style Pale Ale | | 6 | 52 |
| Revelry Brewing Co. | Brett the House | 30: Wood- and Barrel-Aged Sour Beer | Foeder-aged Brett beer with tart cherry and blueberry. | 6.3 | 0 |
| Revelry Brewing Co. | House Saison | 85: Specialty Saison | A classic, dry-hopped saison with mixed fermentation. | 5.1 | 0 |
| Revelry Brewing Co. | Layday | 54: English-Style Summer Ale | English summer ale. | 4.5 | 0 |
| Revelry Brewing Co. | Lazy Lover | 82b: Belgian-Style Blonde Ale | Belgian blonde ale. | 7 | 0 |
| Revelry Brewing Co. | Ramblin' Rubus | 24: Fruited American-Style Sour Ale | | 7 | 0 |
| Revelry Brewing Co. | Red 5 Standing By | 31: Fruited Wood- and Barrel-Aged Sour Beer | Flanders style red ale aged in oak foudres. | 7.5 | 0 |
| Revelry Brewing Co. | Smooth Like Jazz | 50b: German-Style Eisbock | 2018 World Beer Cup gold medal winning Eisbock. | 17 | 0 |
| Revelry Brewing Co. | Up Shem Creek | 38a: American-Style Lager | India pale lager. | 5 | 0 |
| Revolution Brewing | Deth by Cherries | 29: Wood- and Barrel-Aged Strong Stout | Unfermented tart cherries add mild acidity and subtly rounded sweetness to our Deth\\u2019s Tar Barrel-Aged Imperial Oatmeal Stout. Flavors and aromas of bourbon and oak meld harmoniously with the fruit for a balanced experience. | 13.1 | 27 |
| Revolution Brewing | Double Dry-Hopped Citra-Hero | 62: American-Style India Pale Ale | A powered-up version of Citra-Hero featuring more tropical citrus character, Kohatu hops from New Zealand, and flaked oats for a smooth mouthfeel. Over 5 lbs/Bbl dry hop. | 7.5 | 75 |
| Revolution Brewing | Freedom of Press | 24: Fruited American-Style Sour Ale | Our easy-drinking Session Sour demonstrates a clean tartness, balanced out by an assembly of ripe peach flavor. Exercise your right to refreshment. Kettle-soured with a blend of lactobacillus strains, fermented with our house ale strain. | 3.9 | 10 |
| Revolution Brewing | Ghost Ride | 53: German-Style Koelsch | A month-long lagering period keeps our dry, light-bodied Kolsch smooth and lightly fruity. Crisp, cracker-like malt character finishes with a dry, effervescent snap. | 4.7 | 25 |
| Revolution Brewing | Jukebox-Hero | 76: American-Style Black Ale | Our Black IPA is bursting with crisp, clean bitterness and layers of wonderful American hop character shining against a roasted malt backdrop. | 7.8 | 75 |
| Rhinegeist Brewery | Bubbles | 3: American-Style Fruit Beer | A ros\\u00e9 ale made with apple, peach, and cranberry juice, for additional pink hue, tartness and juicy fruitiness. | 6.2 | 0 |
| Rhinegeist Brewery | Cheetah | 38a: American-Style Lager | An extremely light-bodied, cleanly-fermented lager with hints of malt and subtle notes of citrus. | 4.8 | 6 |
| Rhinegeist Brewery | Coffee Bertha | 12: Coffee Stout or Porter | Additions of lactose and coffee give this stout a full, rich body, with notes of milk chocolate, carob and espresso. | 5.1 | 14 |
| Rhinegeist Brewery | Double Oaked Mastodon | 28: Wood- and Barrel-Aged Strong Beer | Aged 10 months in bourbon barrels and another 3 months in red wine barrels, this Belgian Style Dark Ale is rich with complexities of dark fruit, milk chocolate, vanilla and wood. | 12.7 | 28 |
| Rhinegeist Brewery | Feeling Good | 63: Juicy or Hazy India Pale Ale | This hazy India Pale Ale features juicy notes of apricot, mango and orange. The addition of wheat lends a full body and smooth mouthfeel. | 7 | 49 |
| Rhinegeist Brewery | Guava Dodo | 78b: Contemporary Gose | Infused with guava juice, this gose matches fruity notes of melon with a medium tartness for a refreshing late summer brew. | 4.4 | 12 |
| Rhinegeist Brewery | Infinite Dawn | 26: Mixed-Culture Brett Beer | Fruit forward with a tinge of sour character, this Sour Blonde Ale matured in an oak foeder for six months, dancing a subtile, tart mango with Lactobacillus and our house Brettanomyces. | 6.05 | 0 |
| Rhinegeist Brewery | Margarita Monday | 31: Fruited Wood- and Barrel-Aged Sour Beer | Light-bodied and light gold in color, fruity tequila dominates the aroma, with hints of olive oil and lemon. The flavor follows, with massive, fruity tequila notes backed by a medium-high acidity and palate cleansing salinity. | 7.8 | 10 |
| Rhinegeist Brewery | Roar | 64: Imperial India Pale Ale | This Imperial IPA is brewed with Amarillo, Mosaic and Citra hops to amp up notes of apricot, nectarine and tropical punch. | 8 | 110 |
| Rhinegeist Brewery | Uncle | 69b: English-Style Dark Mild Ale | Seriously sessionable British Mild with complex malt character, featuring notes of pretzel and toffee. | 3.8 | 17 |
| Rick Tanner's Grille & Bar/Cherry Street Brewing Cooperative | Coconut Porter | 93: Robust Porter | | 6 | 0 |
| Rick Tanner's Grille & Bar/Cherry Street Brewing Cooperative | Cortez the Killer Mexican Stout | 99a: American-Style Imperial Stout | | 10.5 | 0 |
| Rick Tanner's Grille & Bar/Cherry Street Brewing Cooperative | Push Pop Tangerine Shake IPA | 63: Juicy or Hazy India Pale Ale | | 7 | 0 |
| Rick Tanner's Grille & Bar/Cherry Street Brewing Cooperative | Ta Ta Pilsner | 35a: Pre-Prohibition American-Style Pilsener | | 4.5 | 0 |
| Right Around The Corner | Roasty Toasty | 12: Coffee Stout or Porter | | 5.2 | 32 |
| Right Around The Corner | Tiffany's Melons | 4: Fruit Wheat Beer | | 5.5 | 18 |
| Right Brain Brewery | Cherry Pie Whole | 13: Specialty Beer | Amber ale brewed with whole cherry pies from Grand Traverse Pie Company. | 6.2 | 15 |
| Right Brain Brewery | Gin Joy Ale | 27a: Wood- and Barrel-Aged Pale to Amber Beer | Cream ale with real Madagascar vanilla bean aged in Grand Traverse Distillery gin barrels. | 6.2 | 12 |
| Right Brain Brewery | Thai Peanut | 13: Specialty Beer | Brown ale with peanut butter, Thai chilis, coconut, and cilantro. | 7.9 | 25 |
| Right Brain Brewery | Two Brains | 85: Specialty Saison | Saison aged in Two Lads Winery Cabernet Franc barrels. | 5.1 | 22 |
| Rip Current Brewery | BBA Coffee Cuvee | 29: Wood- and Barrel-Aged Strong Stout | | 13 | 0 |
| Rip Current Brewery | BBA No Hope for Rescue Double Imperial Stout | 29: Wood- and Barrel-Aged Strong Stout | | 18.25 | 0 |
| Rip Current Brewery | Bodysurfing Blonde | 82b: Belgian-Style Blonde Ale | | 7 | 0 |
| Rip Current Brewery | Choppy Surf | 42: Bohemian-Style Pilsener | | 5.2 | 0 |
| Rip Current Brewery | Delaminator Doppelbock | 50a: German-Style Doppelbock | | 8 | 0 |
| Rip Current Brewery | Lupulin Lust | 64: Imperial India Pale Ale | | 9 | 0 |
| River Dog Brewing Co | 3 Barrel Circus | 26: Mixed-Culture Brett Beer | Red Wine Barrel-Aged Mixed Culture Blonde Sour | 5.2 | 14 |
| River Dog Brewing Co | Force Ten | 64: Imperial India Pale Ale | An imperial IPA with Citra and Simcoe lupulin powder, El Dorado, Amarillo, and Huell Melon | 9.13 | 94 |
| River Dog Brewing Co | Riverwalk Empire Pilsner | 35a: Pre-Prohibition American-Style Pilsener | Riverwalk Empire is a light, refreshing, & snappy Pilsner that's the perfect complement to life here in the Lowcountry. Expect clean cereal-like notes, rustic hop flavor, and a clean finish. You'll feel like a million bucks after one or two of these | 5.6 | 46 |
| River Dog Brewing Co | Sourshifter w/ Strawberry | 77b: Specialty Berliner-Style Weisse | A kettle-soured blonde ale fermented with ripe strawberry puree and dry hopped with Huell Melon hops. | 5.2 | 10 |
| Riverwatch Brewery | Cautionary Tale | 62: American-Style India Pale Ale | A very well-balanced IPA, w/ rich caramel malt & a full body. While high IBU, the toasty, caramelly full malt flavor provides a wonderful malt backbone to support the bitterness. Notes of citrus, pine and tropical fruit. | 7.5 | 75 |
| Riverwatch Brewery | Hippies Use the Side Door | 59: American-Style Pale Ale | Honey and Lavender flavor meld perfectly in this great summer-time beer. Bready and sweet honey flavor for the malt profile is complimented by gentle German hops to give it a floral hop character. | 6 | 0 |
| Riverwatch Brewery | Lazy Paddler | 17: Session India Pale Ale | All the bright citrus aromas and flavors you want in an American IPA; Amarillo and Simcoe hops shine in this beer. | 5.5 | 70 |
| Riverwatch Brewery | Saison d'Etre | 84: Classic Saison | A Belgian-style saison with slight citrusy notes on the nose and palate, moderate alcohol and rich, creamy body. A high-carbonation style, this beer has beautiful aromas of fruity and spicy saison yeast characters that just burst out of the glass. | 6 | 0 |
| Roadhouse Brewing Company | Avarice & Greed | 90a: Belgian-Style Pale Strong Ale | | 9 | 0 |
| Roadhouse Brewing Company | Bourbon Beast | 99a: American-Style Imperial Stout | | 0 | 10 |
| Roadhouse Brewing Company | Family Vacation | 39: American-Style Cream Ale | | 4.9 | 0 |
| Roadhouse Brewing Company | Mountain Jam Vol. 2 | 63: Juicy or Hazy India Pale Ale | | 6.8 | 0 |
| Roadhouse Brewing Company | Raspberry Beret | 31: Fruited Wood- and Barrel-Aged Sour Beer | | 8 | 0 |
| Roadhouse Brewing Company | Sacred Brett | 30: Wood- and Barrel-Aged Sour Beer | | 8 | 0 |
| Roadhouse Brewing Company | Sirens' Seduction | 90b: Belgian-Style Dark Strong Ale | | 14 | 0 |
| Roadhouse Brewing Company | Trout Whistle | 59: American-Style Pale Ale | | 6 | 0 |
| Roadhouse Brewing Company | What the Foeder | 26: Mixed-Culture Brett Beer | | 0 | 5 |
| Roadhouse Brewing Company | Wilson | 62: American-Style India Pale Ale | | 7.5 | 0 |
| Rock Bottom Brewery - Denver | Bottoms Up Kolsch | 53: German-Style Koelsch | Our Kolsch-style ale is light and crisp, with subtle fruit notes and an easy floral hop flavor. | 4.5 | 20 |
| Rock Cut Brewing Company | Alluvial Elixir | 30: Wood- and Barrel-Aged Sour Beer | A brand new beer from our barrel program, this pale sour was made with an extra special yeast strain that results in tart, well-balanced citrus notes. | 0 | 0 |
| Rock Cut Brewing Company | Chaos Canyon | 99b: British-Style Imperial Stout | After bold moves in the mountains, sip on a bold brew like this Russian Imperial Stout. The malt dominates here, balancing the hop bitterness with complex flavors of chocolate, roasted coffee, toffee, licorice, & dark fruit. | 8.1 | 88 |
| Rock Cut Brewing Company | Galactic Portal | 63: Juicy or Hazy India Pale Ale | With a healthy dose of Galaxy hops, known for notes of citrus, passionfruit & pineapple, this hazy & turbulent IPA has a full palate roundness & soft mouthfeel. | 6.2 | 48 |
| Rock Cut Brewing Company | Galactic Ridge | 65: Juicy or Hazy Imperial or Double India Pale Ale | We brewed the Galactic Ridge, a triple IPA for our third anniversary, in collaboration with our friends at Lumpy Ridge Brewing Company. This beer is big, both in flavor (tropical, sweet notes) & ABV (almost 11%!). | 10.6 | 0 |
| Rock Cut Brewing Company | Les Oreilles Bizarres | 25: Brett Beer | We barrel fermented our saison with 100% brettanomyces yeast to create this wild variant. The aromas begin with a recognizable lemon & banana before transitioning to the tropical brett notes of pineapple & an earthy, lemon finish. | 0 | 24 |
| Rock Cut Brewing Company | Loch Gneiss | 72c: Scottish-Style Export Ale | The Loch Gneiss, our Scottish ale, is named for an ethereal, mystical lake in Rocky Mountain National Park. It's a balanced, caramel-forward beer modeled after a traditional Scottish 80-shilling & featuring notes of almond & toffee. | 4.3 | 26 |
| Rock Cut Brewing Company | Wooden Raven | 29: Wood- and Barrel-Aged Strong Stout | Our Chaos Canyon Russian Imperial Stout was aged in rye whisky oak barrels for several months. The result includes roasted notes of chocolate, creating a whisky-forward stout with a softer & sweeter palate. | 0 | 0 |
| Rockyard Brewing Company | Grodzilla Iz Coming | 20a: Historical Beer | This Historical Polish style beer is comprised almost entirely of Smoked Wheat Malt. However, the smoke character remains mellow, rounding out this delicate & refreshing Ale. | 3.8 | 18 |
| Rockyard Brewing Company | Primadonna | 41: German-Style Pilsener | This German style pilsner is now the best in the world! Brewed with 100% German Malted Pilsner and 100% German grown hops. Clean, crisp, dry, old school. | 5.5 | 30 |
| Rockyard Brewing Company | Slightly Sessionable | 17: Session India Pale Ale | Inspired by west coast sound, this bright, crisp, hopped up session IPA brings the good vibes and won't leave you Stoopid! | 5.1 | 42 |
| Rockyard Brewing Company | The Gondolier | 31: Fruited Wood- and Barrel-Aged Sour Beer | This golden sour base was aged in cabernet wine barrels with tart red cherries and a blend of souring organisms for over a year resulting in a light, dry, crisp sour beer with a lingering sweetness from the cherry. | 5.8 | 5 |
| Rockyard Brewing Company | Tiny Tim | 82b: Belgian-Style Blonde Ale | This beautiful Belgian Blonde was brewed as our GABF Pro-Am offering. This year, local homebrewer Geoff Humphrey, has received the honor with his glass full of deliciousness. | 7.3 | 29 |
| Rogue Ales Brewery | Combat Wombat | 63: Juicy or Hazy India Pale Ale | Weird & wonderful fusion of hazy IPA and sour ale brewed with grapefruit and blood orange, then dry-hopped with Australian hops. | 7.2 | 49 |
| Rogue Ales Brewery | Dead 'N Dead | 28: Wood- and Barrel-Aged Strong Beer | | 8.2 | 40 |
| Rogue Ales Brewery | Marionberry Sour | 24: Fruited American-Style Sour Ale | The most Oregon of all Rogue Farms beers, Marionberry Sour is a vibrant violet-hued sour ale made with prickless marionberries that bring a taste of the Willamette Valley with every sip. | 6.5 | 5 |
| Rogue Ales Brewery | Straight Outta Newport...Oregon | 64: Imperial India Pale Ale | Bursting with Citra, Mosaic and Comet hops, Straight Outta Newport packs a wallop of citrus aromas and fruit flavors to create a beer that will satisfy the thirstiest hop heads. | 8.7 | 73 |
| Rogue Ales Brewery | Yellow Snow Pilsner | 9: Herb and Spice Beer | Brewed with spruce tips, Yellow Snow is crisp and clean with a refreshing hint of spruce that'll remind you of the fresh Northwest winter air. | 5.5 | 19 |
| Rough Draft Brewing | Barrel-aged Freudian Sip Ale | 28: Wood- and Barrel-Aged Strong Beer | American strong ale aged in bourbon barrels. | 9.5 | 65 |
| Rough Draft Brewing | Mesa Nueva Mexican-style Lager | 36b: Australasian, Latin American or Tropical-Style Light Lager | Our hand-crafted take on the popular style found south of the border. | 4.5 | 12 |
| RPM Brewery | Autobahn Berliner Weiss | 77a: Berliner-Style Weisse | Light straw in color. Clean, light taste with lemon/lime tartness and crisp malt finish. | 4 | 5 |
| RPM Brewery | Backseat Blonde Ale | 52: Golden or Blonde Ale | Pure golden in color. Honey comes out strong and lasts throughout the sip with wheat and caramel malts complementing and filling out the flavor. | 4 | 20 |
| RPM Brewery | P1 Pilsner | 41: German-Style Pilsener | Golden straw in color. Moderate bitterness up front with strong malt presence into a dry clean finish then a nice lingering hop taste that isn't too bitter. | 4 | 35 |
| RPM Brewery | Salt Flats Hefeweisen | 80: South German-Style Hefeweizen | Hazy golden orange in color. A clove, herbal, banana trifecta swirls in the glass with thick yet light bread flavors play in perfect harmony. | 4 | 15 |
| Russian River Brewing Co | Beatification | 19c: Wild Beer | | 6 | 0 |
| Russian River Brewing Co | Happy Hops | 62: American-Style India Pale Ale | | 6.5 | 50 |
| Russian River Brewing Co | Intinction | 19c: Wild Beer | | 0 | 0 |
| Russian River Brewing Co | Pliny the Elder | 64: Imperial India Pale Ale | | 8 | 100 |
| Russian River Brewing Co | Shadow of a Doubt | 93: Robust Porter | | 9.8 | 0 |
| Saint Arnold Brewing Co | Art Car IPA | 62: American-Style India Pale Ale | | 7.1 | 55 |
| Saint Arnold Brewing Co | Bishop's Barrel No. 21 - | 31: Fruited Wood- and Barrel-Aged Sour Beer | | 12.5 | 30 |
| Saint Arnold Brewing Co | Fancy Lawnmower | 53: German-Style Koelsch | | 4.9 | 18 |
| Saint Arnold Brewing Co | Pumpkinator | 6a: Pumpkin/Squash Beer | | 11 | 34 |
| Saint Arnold Brewing Co | Raspberry AF | 24: Fruited American-Style Sour Ale | | 3.6 | 7 |
| Salt City Brewing | Mojo Wheat | 2a: Light American Wheat Beer with Yeast | A pale, smooth straw colored unfiltered wheat with a pillowy white persistent head and a citrusy/melony hop flavor and aroma. | 4.7 | 21 |
| Salt City Brewing | Salt City Amber | 66: American-Style Amber/Red Ale | Easy drinking, medium-bodied classic characterized by the true-to-the-name color and perfect balance of hops and malt. Enjoy the aroma of fresh baked bread, taste for a touch of caramel, catch a bit of roasted barley at the finish. | 5.3 | 26 |
| Salt City Brewing | Salt City IPA | 62: American-Style India Pale Ale | This Midwestern IPA begins with a solid malty backbone and finishes with a smooth, balanced smile. Adding both mosaic and citra hops before the boil creates an approachable, enjoyable, tropical aroma and taste, with hints of peach, mango and tangerine. | 7 | 62 |
| Salt City Brewing | State Fair Beer | 45: Vienna-Style Lager | A classic Vienna Lager: crisp, clean and with a slightly- sweet malt finish. Vienna and Munich malt combine to create a copper-toned beer that brings back memories of carnival games at sunset. | 5.8 | 19 |
| Sanitas Brewing Co | Black IPA | 76: American-Style Black Ale | Deep black in color with a soft khaki head, our year-round India Pale Ale displays aromas of fresh pine resin and grapefruit. This beer uses both organic and roasted malts to bring out its flagship roasted characteristics. Flavors follow suit with punchy c | 6.5 | 65 |
| Sanitas Brewing Co | Cherry Saison | 85: Specialty Saison | A contemporary saison at heart, this beer is augmented by the addition of organic barley and tart Balaton cherries from Michigan. Crisp and refreshing, the bright Belgian esters dance with a pleasant fruity undertone. A hint of sweetness in the finish roun | 5.9 | 22 |
| Sanitas Brewing Co | MTN TRL ALE | 59: American-Style Pale Ale | This American-style pale ale is deep gold in color with a refreshing grapefruit flavor. Brewed in collaboration with La Sportiva, sales from this beer enhance the trails and habitat on Boulder's Mt. Sanitas through contributions to the Boulder Open Sp | 5.5 | 34 |
| Sanitas Brewing Co | Munich Amber Lager | 40a: American-Style Amber Lager | Caramunich malts give this lager a beautiful amber-brown color and rich, smooth flavor. European Strisselpalt hops add to its intensity, responsible for its spiced and earthy undertones | 7 | 27 |
| Sanitas Brewing Co | Sanitas Deluge | 30: Wood- and Barrel-Aged Sour Beer | This French-style saison, aged in oak barrels with brett, is slightly tart with a sweet finish | 6 | 29 |
| SanTan Brewing Co | Devil's Ale | 59: American-Style Pale Ale | | 5.5 | 45 |
| SanTan Brewing Co | Juicy Jack | 63: Juicy or Hazy India Pale Ale | | 6.5 | 37 |
| SanTan Brewing Co | MoonJuice IPA | 62: American-Style India Pale Ale | | 7.3 | 65 |
| SanTan Brewing Co | Mr. Pineapple | 4: Fruit Wheat Beer | | 5 | 15 |
| SanTan Brewing Co | StrataBlaster | 62: American-Style India Pale Ale | | 5.6 | 55 |
| Saugatuck Brewing Co | Blueberry Lemonade Shandy | 3: American-Style Fruit Beer | You're craving something light bodied, refreshing and unique. That's why we created our tasty version of a Radler with an added twist of blueberry. | 5.5 | 11 |
| Saugatuck Brewing Co | Bonfire Brown | 75: American-Style Brown Ale | A classic American Brown Ale with a hint of smoke and a complex malt profile. | 5.5 | 20 |
| Saugatuck Brewing Co | Neapolitan Milk Stout | 10: Chocolate Beer | Three bites in every sip! Taste the rich chocolate, vanilla and strawberry all in one glass of this creamy milk stout. | 6 | 37 |
| Saugatuck Brewing Co | Oval Beach Blonde | 54: English-Style Summer Ale | A crisp, clean and flavorful light beer. A perfect balance to please any palate. | 5 | 10 |
| Saugatuck Brewing Co | Paled It! | 59: American-Style Pale Ale | A light bodied ale with an appealing color and nose of pineapple, mango, and grapefruit. The taste explodes with citrus and ripe melon from dry hopping with Mosaic, Hallertau Melon, and Citra Hops. | 5.5 | 19 |
| Seven Stills | Eight Pounds Per Barrel | 63: Juicy or Hazy India Pale Ale | Straight up Mango Juice Bomb. 100% Mosaic hops in both pellet and cryo form give this an extremely tropical nose but stays clean and dry. | 7.2 | 50 |
| Seven Stills | Twins | 24: Fruited American-Style Sour Ale | The melding of two long time friends, Peaches and Apricots. High acid up front but clean stone fruit sweetness on the back... excellent Kettle! | 5.9 | 30 |
| Shades of Pale Brewery | Jackwagon Wheat | 80: South German-Style Hefeweizen | | 4 | 0 |
| Shades of Pale Brewery | Kveik | 52: Golden or Blonde Ale | | 6.3 | 0 |
| Shades of Pale Brewery | Misconception | 64: Imperial India Pale Ale | | 8 | 0 |
| Shades of Pale Brewery | Plum Berliner Weisse | 77a: Berliner-Style Weisse | | 4 | 0 |
| Shades of Pale Brewery | St. Blackout | 89: Belgian-Style Tripel | | 10.1 | 0 |
| Short's Brewing Co | Action Pants | 59: American-Style Pale Ale | | 0 | 0 |
| Short's Brewing Co | Mule Beer | 19a: Experimental Beer | | 4.5 | 25 |
| Short's Brewing Co | Peated Bourbon Hammer Jack | 28: Wood- and Barrel-Aged Strong Beer | | 11.3 | 30 |
| Short's Brewing Co | Psychedelic Cat Grass | 62: American-Style India Pale Ale | | 7.6 | 72 |
| Short's Brewing Co | Revels Mondo | 31: Fruited Wood- and Barrel-Aged Sour Beer | | 6.6 | 4 |
| Short's Brewing Co | Set Phasers to Love | 19a: Experimental Beer | | 9.6 | 11 |
| Short's Brewing Co | Soft Parade Shandy | 3: American-Style Fruit Beer | | 4.2 | 12 |
| Short's Brewing Co | Strawberry Short's Cake | 19a: Experimental Beer | | 4.3 | 10 |
| Short's Brewing Co | The Ooze | 19a: Experimental Beer | | 6.6 | 75 |
| Sierra Blanca Brewing Co | Alien ElCitMos IPA | 62: American-Style India Pale Ale | Brewed with three hops- El Dorado, Citra and Mosaic, this IPA is pale/amber in color with notes of stone fruits up front and a slight pine finish, complimenting the fruits. | 6.7 | 85 |
| Sierra Blanca Brewing Co | Sierra Blanca Bone Chiller Brown Ale | 74: English-Style Brown Ale | This Nut Brown Ale is brewed with English ale yeast and only English Fuggle Hops. The complexity of our Nut Brown is created mainly by the chocolate and dark chocolate malted barley finishing of with hints of chocolate and a nutty/nutmeg finish. | 5 | 16 |
| Sierra Blanca Brewing Co | Sierra Blanca Cherry Wheat | 4: Fruit Wheat Beer | An American Wheat Ale with Montmorency Cherries.The Cherry Wheat is a perfect balance of Sweet and Wheat. Cherry Pie in a glass | 4.5 | 10 |
| Sierra Blanca Brewing Co | Sierra Blanca Green Chile Cerveza | 8: Chili Beer | An American Lager steeped with roasted Big Jim Chiles from New Mexico for seven days. This beer leaves a hint of heat on the back end. Fall in New Miexico is what the nose on this beer lends itself to. | 4.67 | 10 |
| Sixpoint Brewery | Alpenflo | 43: Munich-Style Helles | All-malt, 100% 2-row barley, and we source all of the Tettnanger hops directly from family farms in Bavaria to give it that gentle spice. | 4.9 | 23 |
| Sixpoint Brewery | Hootie | 60: Juicy or Hazy Pale Ale | Explosively aromatic Hazy APA that drinks super clean. | 5.4 | 5 |
| Sixpoint Brewery | Jammer | 78b: Contemporary Gose | A refreshing, tart brew balanced with a fruity coriander aroma and a touch of sea salt. Just tangy enough to tingle the tastebuds. Let 'er rip. | 4 | 0 |
| Sixpoint Brewery | Lil' Raspy | 24: Fruited American-Style Sour Ale | A kettle-soured Berliner Weiss fermented with loads of raspberries. Puckering but still refreshing. Raspberries plus lactic acid remind us of raspberry lemon sorbet. | 4.5 | 0 |
| Sixpoint Brewery | Resin | 65: Juicy or Hazy Imperial or Double India Pale Ale | "Resin" is named after the sticky ooze that secretes from the lupulin glands of the hop cone. | 9.1 | 103 |
| SKA Brewing | Mexican Logger | 36a: International-Style Pilsener | Mexican style lager. | 5.2 | 0 |
| SKA Brewing | Moral Panic Brut IPA | 13: Specialty Beer | A super aromatic, slightly hazy, but still bright iPA with Champagne-like dryness | 5.75 | 0 |
| SKA Brewing | Pink Vapor Stew | 7: Field Beer | A tropical medley of citrus, sour and tart flavors blended together. Citra and Belma hops combined with beets, carrots and ginger. | 5.1 | 0 |
| SKA Brewing | Rue B. Soho | 13: Specialty Beer | A grapefruit lager. | 5.1 | 0 |
| SKA Brewing | Ska Oktoberfest | 45: Vienna-Style Lager | Oktoberfest lager | 6.1 | 0 |
| Skull Mechanix Brewing | Eagle Power | 45: Vienna-Style Lager | | 4.5 | 25 |
| Skull Mechanix Brewing | Holmes | 55: Classic English-Style Pale Ale | | 5.5 | 38 |
| Skull Mechanix Brewing | Horimana Dry | 37a: American-Style Light Lager | | 4.2 | 15 |
| Skull Mechanix Brewing | Rock of Ages | 42: Bohemian-Style Pilsener | | 4.5 | 38 |
| Skull Mechanix Brewing | Wahrsager | 41: German-Style Pilsener | | 4.8 | 40 |
| SLO Brewing Co | Cali Squeeze | 4: Fruit Wheat Beer | We juiced up our Hefeweizen with loads of blood orange for a citrusy twist. This infused brew strikes a unique balance of sweet & tart to brighten up your day. | 5.4 | 15 |
| SLO Brewing Co | Feelin' Your Oats | 98: Oatmeal Stout | Big, bold, roasted, yet smooth from top to bottom with a bit of alright, this classic stout always keeps itself balanced on the edge. Let it warm your insides and you'll be Feelin' Your Oats in no time. | 5.7 | 45 |
| SLO Brewing Co | Hazy Honey Blonde | 15: Honey Beer | Straight from the hive, this refreshing hazy brew is dripping with orange blossom honey for subtle sweetness and crisp aroma. | 4.5 | 25 |
| SLO Brewing Co | Imperial Reggae Red | 68: Imperial Red Ale | A rich red ale with an assertive ABV masked by bold esters and toasty, caramel malt flavors. | 9 | 55 |
| SLO Brewing Co | Original Blonde | 52: Golden or Blonde Ale | Our Original Ale is an approachable craft beer that showcases our passion for brewing. A perfect balance of malts and hops creates a refreshing, easy-going ale with a clean finish. | 5 | 25 |
| SLO Brewing Co | SLO Brew 30th Anniversary Triple Dry Hopped IPA | 65: Juicy or Hazy Imperial or Double India Pale Ale | To celebrate 30 years of craft brewing , we dry hopped this IPA with three juicy hops - Vic Secret, Summer, and Citra hops. Australia and the West Coast unite for a crisp brew that's happier than the roos down under. | 8.9 | 80 |
| SLO Brewing Co | Still Frothy | 65: Juicy or Hazy Imperial or Double India Pale Ale | You'll be frothin' at the lips as loads of Mosaic & Simcoe hops double up in this head turner of an IPA. A portion of proceeds benefit youth mentorship and community events through F.G.R.'s Still Frothy organization. | 8.9 | 80 |
| SLO Brewing Co | Wave Wrangler | 17: Session India Pale Ale | There are a bunch of great waves here on the central coast, and we love chasing them down. We also love wrangling in our favorite hops, like heaps of Amarillo & Citra we use to make this super sessionable IPA. | 4.8 | 45 |
| Sly Fox Brewing Co | Grisette Summer Ale | 84: Classic Saison | This unfiltered, Belgian-style ale, brewed with pils and wheat malts and a farmhouse ale yeast, is the perfect thirst quencher on those long, hot summer days. | 6.1 | 25 |
| Sly Fox Brewing Co | Helles Golden Lager | 43: Munich-Style Helles | This quaffable lager is brewed with imported German pils malt and Saaz and Hallertau hops. A light-bodied beer with a gentle, clean finish. | 4.9 | 18 |
| Sly Fox Brewing Co | Oktoberfest | 40c: American-Style Maerzen/Oktoberfest | This seasonal gem is best enjoyed under a humongous tent while you and thousands of your closest friends sing enthusiastically. Or anywhere, really. It's all about the gemütlichkeit, baby! | 6.1 | 25 |
| Sly Fox Brewing Co | Pikeland Pilsner | 41: German-Style Pilsener | German and Czech hops lend grassy, spicy notes to this crisp, dry pilsner. | 4.9 | 25 |
| Snake River Brewing Co | Electric Kool Aid | 77b: Specialty Berliner-Style Weisse | Traditional Berliner weiss but with grapefruit added. Lactobacillus in the primary fermentation creates a refreshing sourness. Half pilsner malt, half wheat malt. | 4.5 | 5 |
| Snake River Brewing Co | Guido's Keller Kolnerbrau | 53: German-Style Koelsch | | 4.9 | 0 |
| Snake River Brewing Co | La Cerveza | 36b: Australasian, Latin American or Tropical-Style Light Lager | A traditional mexican lager brewed with flaked maize. | 4.5 | 20 |
| Snake River Brewing Co | Speargun Coffee Milk Stout | 12: Coffee Stout or Porter | The addition of lactose (milk sugar) to this easy drinking stout gives it a creamy smooth finish. Flaked barley and oats create a mouthfeel like no other. The addition of cold pressed coffee from Snake River Roasters will have you absolutely buzzing! | 4.3 | 12 |
| Societe Brewing Company | The Coachman | 17: Session India Pale Ale | The Coachman is a session IPA that packs intense hop presence despite its low-alcohol content. Perfect for indulgence over prolonged periods of merriment, it exhibits evergreen hoppiness and restrained bitterness evocative of lemon rind. | 4.7 | 0 |
| Societe Brewing Company | The Mistress | 35b: Contemporary American-Style Pilsener | The Mistress connived her way into her hearts over time, playing off our lust for the bright, earthen, almost ethereal essence of hops, inviting\\u2026nearly daring us to thrust an overwhelming dose of those botanicals into a pilsner base. | 5.3 | 0 |
| Societe Brewing Company | The Pugilist | 94: Classic Irish-Style Dry Stout | A celebration of roasted barley, The Pugilist is nearly black in color. Our dry stout is sessionably low in alcohol, but chock full of delightful aromatics and flavor nuances that include hop-bitterness and a slight touch of acidity. | 4.5 | 0 |
| Societe Brewing Company | The Pupil | 58: International-Style Pale Ale | The Pupil is a smooth, medium-bodied, pleasantly dry IPA with forward aromas and flavor evocative of tropical fruit. Notes of guava and mango are most commonly detected by connoisseurs of this gently bittered beer, a crowd-favorite and one of our flagships | 7.5 | 0 |
| Societe Brewing Company | The Widow | 90b: Belgian-Style Dark Strong Ale | The Widow is a Belgian-style dark ale with grace the belies its considerable strength. This beer graces the palate with layered flavors of toffee, caramel, raisins and spice plus a complementing roastiness that adds to its perceived dryness. | 9 | 0 |
| Soulcraft Brewing | Coconut Milk Stout | 7: Field Beer | Our Coconut Milk Stout is a wonderful balance of roast, chocolate and coconut. The addition of Lactose results in a full bodied and creamy beer. | 5.4 | 20 |
| Soulcraft Brewing | Green Chile Ale | 8: Chili Beer | Blonde ale brewed with roasted Pueblo Chiles and fresh Serrano chiles. Body is light and finish has lingering heat. | 5.2 | 22 |
| Soulcraft Brewing | Loud Uncle Old Ale | 101a: Old Ale | Loud Uncle has a lush, malty backbone with complexity. Look for dried fruit, sweet tobacco, wood and Brett. | 9 | 32 |
| Soulcraft Brewing | Space Truckin' | 17: Session India Pale Ale | | 5.4 | 61 |
| South Park Brewing | Dodgy Bitter | 55: Classic English-Style Pale Ale | Collaboration with Benchmark Brewing - Classic English Pale | 5.8 | 0 |
| South Park Brewing | Grassmarket | 72c: Scottish-Style Export Ale | Sweet malt and caramely Session Ale from the old world | 4.6 | 0 |
| South Park Brewing | Lime in Da Coconut | 7: Field Beer | English Blonde ale with Lime and Coconut | 4.8 | 0 |
| South Park Brewing | The Great Raspby | 4: Fruit Wheat Beer | Classic balanced raspberry wheat | 5.6 | 0 |
| South Park Brewing | Tongues of Angels | 58: International-Style Pale Ale | White gummy beer, catty, dry and refreshing IPA | 6.8 | 0 |
| South Park Brewing | Totally Bollocks! | 74: English-Style Brown Ale | Toasty, Nutty, slight roast, crushable | 4.5 | 0 |
| Speakeasy Ales and Lagers | Gilded Ale | 19a: Experimental Beer | | 6.7 | 0 |
| Speakeasy Ales and Lagers | Prohibition Ale | 66: American-Style Amber/Red Ale | | 6.1 | 50 |
| Speakeasy Ales and Lagers | Safehouse Saison | 85: Specialty Saison | | 6.2 | 16 |
| Speakeasy Ales and Lagers | Syndicate Ale 04 | 27b: Wood- and Barrel-Aged Dark Beer | | 10 | 0 |
| Speciation Artisan Ales | Proglacial | 31: Fruited Wood- and Barrel-Aged Sour Beer | Mixed fermented, tequila BA sour w/ passion fruit | 6.4 | 0 |
| Speciation Artisan Ales | Protoconsciousness | 31: Fruited Wood- and Barrel-Aged Sour Beer | Mixed fermented, Mezcal BA sour w/ grapefruit, limes & salt | 10 | 0 |
| Speciation Artisan Ales | Saltation | 31: Fruited Wood- and Barrel-Aged Sour Beer | Mixed fermented, tequila BA sour w/ blood orange, pink guava, limes & salt | 7 | 0 |
| Speciation Artisan Ales | Wine BA Magic Trait | 31: Fruited Wood- and Barrel-Aged Sour Beer | Mixed fermented, wine BA sour w/ black currants and blackberries | 7.2 | 0 |
| Spice Trade Brewing | #PSL - Pumpkin Spice Latte | 6b: Pumpkin Spice Beer | A complex and delicious pumpkin spice latte inspired beer! Brewed with Novo coffee, pumpkin puree, pumpkin pie spices, Madagascar vanilla and brown sugar. | 6.7 | 25 |
| Spice Trade Brewing | Coffee Coconut Sherpa Porter | 11: Coffee Beer | Our roasty and crisp Sherpa Porter infused with a massive dose of Novo coffee along with 100lbs of toasted coconut. Rich and flavorful. | 6 | 32 |
| Spice Trade Brewing | Jalapeno Lena | 8: Chili Beer | German Pilsner infused with fresh Jalapenos. Strong aroma and taste of jalapeno peppers with a mildly spicy but crisp finish. | 5.8 | 34 |
| Spice Trade Brewing | Scarlet Giant | 78b: Contemporary Gose | This Gose is brewed with a wild yeast cultured from the Denver Botanic Gardens. Brewed with hibiscus, key limes, coriander & Utah rock salt. | 5.2 | 25 |
| Spice Trade Brewing | Sun Temple IPA | 63: Juicy or Hazy India Pale Ale | A juicy, New England style IPA bursting with mango and peach notes with a crisp, finish. Brewed with ElDorado, Citra & Simcoe hops. | 6.5 | 40 |
| Spider Bite Brewing Co | Boris the Spider | 99a: American-Style Imperial Stout | | 10 | 0 |
| Spider Bite Brewing Co | DO IIPA | 64: Imperial India Pale Ale | | 9 | 0 |
| Spider Bite Brewing Co | Queen Melba | 75: American-Style Brown Ale | | 7.5 | 0 |
| Spider Bite Brewing Co | Silk Spinner | 12: Coffee Stout or Porter | | 4.9 | 0 |
| Squatters Craft Beer | Chasing Tail Orange Golden Ale | 52: Golden or Blonde Ale | Orange Golden Ale | 5.2 | 24 |
| Squatters Craft Beer | Fifth Element Saison | 23: American-Style Sour Ale | Sour Saison | 6.8 | 0 |
| Squatters Craft Beer | Hell's Keep Belgian Style Golden Ale | 82a: Belgian-Style Pale Ale | | 7.8 | 0 |
| Squatters Craft Beer | Hop Rising Double IPA | 64: Imperial India Pale Ale | Double IPA | 9 | 72 |
| Squatters Craft Beer | Hop Rising Tropical Double IPA | 64: Imperial India Pale Ale | Tropical Double IPA | 9 | 72 |
| Squatters Craft Beer | Provo Girl Pilsner | 41: German-Style Pilsener | Pilsner | 4 | 0 |
| Standard Deviant Brewing | Hefeweizen | 80: South German-Style Hefeweizen | Classic Bavarian Style Hefeweizen with notes of banana and clove. Easy drinking for breakfast, lunch and dinner! | 4.4 | 10 |
| Standard Deviant Brewing | Kolsch | 53: German-Style Koelsch | Crisp, clean, and quaffable - we don't mess with a favorite from Cologne. Noble German hops give this beer a pleasing flavor and clean finish. German pilsner malt and a little wheat keep this beer light and smooth. | 5.3 | 22 |
| Standard Deviant Brewing | Patrick So-Hazy IPA | 63: Juicy or Hazy India Pale Ale | Juicy AND Hazy | 6.7 | 55 |
| Standard Deviant Brewing | Porter | 93: Robust Porter | True to style, this porter is English as fuuuuuuu - we mean, Big Ben. Dark chocolate, a wee bit of coffee, and a malty smoothness combine for a surprisingly sessionable dark beer. | 6.6 | 33 |
| Steady Habit Brewing Company | A Yard of Flannel | 100a: Traditional Scotch Ale | Scotch ale. | 0 | 0 |
| Steady Habit Brewing Company | Dankie Donnie | 63: Juicy or Hazy India Pale Ale | New England-style IPA. | 6 | 0 |
| Steady Habit Brewing Company | Higganomnom | 65: Juicy or Hazy Imperial or Double India Pale Ale | A New England-style Imperial IPA. | 7.9 | 0 |
| Steady Habit Brewing Company | Mystic Sea Porter | 12: Coffee Stout or Porter | Dark hot cocao aroma. Clean roast, followed by licorice, does dry, then finishes slightly sweet with hints of dark berries. | 6 | 33 |
| Steel Bender Brewyard | Double Hoppy Red Ale | 66: American-Style Amber/Red Ale | | 8 | 60 |
| Steel Bender Brewyard | German Kolsch Style Ale | 53: German-Style Koelsch | | 5 | 25 |
| Steel Bender Brewyard | Raspberry Dynamite | 24: Fruited American-Style Sour Ale | | 5.8 | 5 |
| Steel Bender Brewyard | Viejo Agrio | 30: Wood- and Barrel-Aged Sour Beer | | 7.2 | 5 |
| Stitch House Brewery | Liquid Assets | 43: Munich-Style Helles | Hops: Spalt, Hallertau Mittlefruh Malt: Pilsner, Carahell | 5.3 | 0 |
| Stitch House Brewery | Rye Knot? | 14a: Rye Beer | Rye IPA made with Pale, Rye, and Pale Crystal malts as well as Chinook, Bravo, and Mosiac hops. | 7.5 | 0 |
| Stone Brewing Co | Stone ///Fear.Movie.Lions Double IPA | 65: Juicy or Hazy Imperial or Double India Pale Ale | Juicy and tropical with some beautiful citrus flavors. There is some mild bitterness, relatively dry body for a double IPA, and some residual maltiness that nicely rounds out this beer. The finish has a lingering aftertaste of lime peel and tropical fruit. | 8.5 | 60 |
| Stone Brewing Co | Stone Koteka Rise and Grind | 68: Imperial Red Ale | Imperial Red Ale aged in Bourbon Barrels w/Papua New Guinea coffee. Dark fruit with notes of burnt sugar, molasses, vanilla, coconut, melding with earthy coffee. | 10.3 | 79 |
| Stone Brewing Co | Stone Liberty Station Matt's Burning Rosids | 85: Specialty Saison | Imerial Cherrywood-Smoked Saison. A re-brew of our memorial beer for Matt Courtright, featuring cherrywood-smoked malt. Full bodied, deep gold in color. Intense fruit and spice notes balanced by the complex smoke character. | 10.5 | 50 |
| Stone Brewing Co | Stone Liberty Station Witty Moron | 83: Belgian-Style Witbier | A deceptive beer. The dark color gives off the perception of a malty roasty beer. However, the aroma and flavor make this beer unique. Plenty of fruit and spices in the mix. | 4.9 | 27 |
| Stone Brewing Co | Stone Napa Growls Like a Tiger Double IPA | 65: Juicy or Hazy Imperial or Double India Pale Ale | Tropical fruit character abounds in this beer with intense mango, pineapple, stone fruit, and tangerine/orange citrus. Uses very rare and very special Riwaka and Wai-Iti hops from New Zealand. | 9.2 | 80 |
| Stone Brewing Co | Stone Napa Hail to the Spot Theif IPA (Double-Dry Hopped) | 62: American-Style India Pale Ale | The spiritual successor to Stone 21st Anniversary Hail to the Hop Theif Double IPA, whichi was one of Steve G's recipes. Pekko hops give an almost cherry candy flavor, with Mosiac and 06297 hops giving tons of citrus aroma and flavor. | 7 | 70 |
| Stone Brewing Co | Stone Notorious P.O.G. Berliner Weisse | 77a: Berliner-Style Weisse | Passion fruit, orange and guava juice added. Hazy, gold, and a fluffy white head. Intense, bright, and fresh real fruit. Pleasant hints of orange blossom honey that rounds out this explosive fruit aroma. A truly amazing blend of intense fruit flavors. | 4.5 | 20 |
| Stone Brewing Co | Stone Pilot Sanctimonious IPA | 62: American-Style India Pale Ale | Intense fruit and resin. Citrus, especially orange and grapefruit, cherry, strawberry, pine, resin, and dankness. | 7 | 65 |
| Stone Brewing Co | Stone Tropic of Thunder Lager | 38a: American-Style Lager | A classic Pilsner quality from the yeast, but a myriad of tropical and citrus flavors from the hops: melon, red candy, lime, orange, and hints of pineapple and coconut. A mid-level bitterness on the back end. | 5.8 | 45 |
| Stone Brewing Co | Stone White Geist Berliner Weisse | 77a: Berliner-Style Weisse | Pours cloudy golden with a white head. Intense lemon, peach and melon flavors alongside some rhubarb notes. Intense but well balanced sour. This is a refreshing year-round beer! | 4.7 | 12 |
| Stone Church Brewing | Santa Maria Pale Ale | 59: American-Style Pale Ale | | 6.3 | 42 |
| Stone Church Brewing | Sweet Baby Jesus Lite Lager | 37a: American-Style Light Lager | | 4.8 | 11 |
| Strange Craft Beer Co | Barrel-Aged Dr. Strangelove | 28: Wood- and Barrel-Aged Strong Beer | 2016 Vintage aged 13 months in Colorado whiskey barrels. | 12 | 100 |
| Strange Craft Beer Co | Breakfast Grapefruit IPA | 62: American-Style India Pale Ale | Start your day off right. You can't drink all day if you don't start with Breakfast. | 6.5 | 60 |
| Strange Craft Beer Co | Cherry Kriek | 5: Belgian-Style Fruit Beer | Think cherry pie in a glass. This beer has so many tart pie cherries crammed into it, even the foamy head is red. | 5 | 15 |
| Strange Craft Beer Co | Fresh Hopped 1000 Barrels Imperial IPA | 64: Imperial India Pale Ale | Fresh hopped version of our Imperial IPA. Over 30 pounds per barrel of fresh, Colorado Nugget and Chinook hops. | 9.2 | 99 |
| Strange Craft Beer Co | Golden Age | 28: Wood- and Barrel-Aged Strong Beer | Imperial Honey Brown aged in Stranahan's Diamond Peak whiskey barrels. Brewed exclusively for the 125th Anniversary of the Brown Palace. | 12.5 | 60 |
| Strange Craft Beer Co | IPAphany IPA | 62: American-Style India Pale Ale | Traditional and well-balanced American hop character. Extremely crushable. | 6.7 | 60 |
| Strange Craft Beer Co | Le Bruit du Diable Farmhouse Ale | 86b: Other Belgian- and French-Style Ale | Fruity spicy malty. Huge Belgian character. | 8.3 | 40 |
| Strange Craft Beer Co | Shaking the Tree | 77b: Specialty Berliner-Style Weisse | Kettle sour finished on Colorado peaches. | 4.4 | 10 |
| Strange Craft Beer Co | Strangely Epic | 3: American-Style Fruit Beer | Collaboration with Epic Brewing. Big Bad Baptist blended with Cherry Kriek to create an Imperial Cherry Stout. | 8 | 40 |
| Strange Craft Beer Co | Stranger Shade of Pale | 59: American-Style Pale Ale | Simcoe Citra and Denali combine for a citrus and resiny pine experience. | 4.8 | 30 |
| Strange Craft Beer Co | StrangeTail VII | 27a: Wood- and Barrel-Aged Pale to Amber Beer | Collaboration with Freetail Brewing out of San Antonio, TX. English IPA aged in Pinot Noir barrels inoculated with five different Brettanomyces strains. | 6.5 | 35 |
| Strange Days Brewing Co | Australian Gold | 52: Golden or Blonde Ale | | 4.8 | 37 |
| Strange Days Brewing Co | Episodes Eureka! Edition | 59: American-Style Pale Ale | | 6.3 | 57 |
| Strange Days Brewing Co | Estranged | 90b: Belgian-Style Dark Strong Ale | | 12 | 32 |
| Strange Days Brewing Co | Japanese Black IPA | 76: American-Style Black Ale | | 7.5 | 74 |
| Strange Days Brewing Co | Sir Real IPA | 62: American-Style India Pale Ale | | 6.8 | 72 |
| Summit Brewing Co | Summit Cranky Woodsman | 75: American-Style Brown Ale | A Nut Brown Ale featuring rich, roasted flavors and aromas. Brewed with a complex malt bill including smoked oat malt and puffed wild rice, plus a light dash of maple syrup. | 5.2 | 30 |
| Summit Brewing Co | Summit Dakota Soul | 42: Bohemian-Style Pilsener | A traditional Czech-style pilsener with notes of English biscuits, honey and graham cracker, plus a floral, spicy hop finish. | 4.8 | 28 |
| Summit Brewing Co | Summit Extra Pale Ale | 55: Classic English-Style Pale Ale | A pioneer in craft beer (hey, that rhymes), Summit Extra Pale Ale has been gracing the pint glasses of serious beer lovers since 1986. Featuring caramel, biscuity malts balanced by an earthy hop bite and juicy citrus. | 5.2 | 49 |
| Summit Brewing Co | Summit Keller Pils | 33b: Unfiltered German-Style Lager | A traditional, unfiltered German-style pilsner with spicy floral notes, balanced citrus bitterness, and malty-sweet honey undertones. | 5.1 | 38 |
| Summit Brewing Co | Summit Skip Rock | 83: Belgian-Style Witbier | A floral white ale featuring tangerine peel and fresh-ground coriander. Unfiltered, slightly sweet, and a little tart beneath the surface. | 4.5 | 18 |
| Sun King Brewing Co | Barrel-Aged 30P | 29: Wood- and Barrel-Aged Strong Stout | Barrel-Aged 30P is a Russian-Style Imperial Stout with massive malt character and toasty flavors of sweet and smoky dark chocolate rounded out with flavors of vanilla and oak from bourbon barrel-aging. | 12.1 | 55 |
| Sun King Brewing Co | Cherry Busey | 5: Belgian-Style Fruit Beer | Cherry Busey is a Flanders-style Oud Bruin Ale produced using a complex cocktail of wild yeasts and aged in a bevy of barrels. A multitude of Montmorency cherries were lovingly liberated to give the beer its tart cherry tang. | 6.9 | 23 |
| Sun King Brewing Co | Pachanga | 36a: International-Style Pilsener | Pachanga is a Mexican-Style Lager with a crisp malt flavor and thirst-quenching character, perfect for hot days in the summer sun. | 4.2 | 24 |
| Sun King Brewing Co | Rum Barrel Touched By An Angel | 28: Wood- and Barrel-Aged Strong Beer | Rum Barrel-Aged Touched By An Angel is an effervescent Belgian-Style Tripel with hints of peach cobbler rounded out with flavors of molasses and orange peel from rum barrel-aging. | 12.7 | 30 |
| Sun King Brewing Co | The Flannel Mist | 90a: Belgian-Style Pale Strong Ale | The Flannel Mist is a Belgian-Style Quadruple that parades the complex character of dark fruit and the brightness of fresh cherry over a spicy Belgian nose. | 10.7 | 24 |
| Surly Brewing Company - Brooklyn Center | Barrel Aged Darkness | 29: Wood- and Barrel-Aged Strong Stout | This massive Russian Imperial Stout brings waves of flavors; chocolate, cherries, raisins, coffee, and toffee. Barrel-Aged Darkness is a limited edition variant that spent over three months aging in Woodford Reserve Rye Whiskey barrels. | 12 | 0 |
| Surly Brewing Company - Brooklyn Center | Barrel Aged Ten | 101a: Old Ale | We aged our 10th anniversary beer in second-use rum barrels for close to a year, adding waves of oak and vanilla to the sherry/toffee/caramel profile of this old ale. | 10.5 | 30 |
| Surly Brewing Company - Brooklyn Center | Rosé | 3: American-Style Fruit Beer | Crisp, refreshing, and pink as hell, Surly Rosé features currants and strawberries in a fruit-forward, easy-going beer. | 5.2 | 0 |
| Surly Brewing Company - Brooklyn Center | The Brut | 62: American-Style India Pale Ale | Brut IPA | 5.7 | 0 |
| Surly Brewing Company - Brooklyn Center | Todd the Axe Man | 62: American-Style India Pale Ale | "Todd - The Axe Man" - a potent IPA loaded with fresh American aroma hops on a base of rich Golden Promise malt, Surly's signature malt. | 7.2 | 65 |
| Surly Brewing Company - Brooklyn Center | Xtra-Citra | 59: American-Style Pale Ale | You'd think hops in the bright sunshine would make us happy, but you'd be wrong. This bright colored session ale Xplodes with Citra hop flavor and aroma, in a deliciously drinkable brew. | 4.5 | 0 |
| Taft's Brewing Co | Auld Girthy | 100a: Traditional Scotch Ale | | 8.8 | 26 |
| Taft's Brewing Co | Capoeira! Ponytail! | 77b: Specialty Berliner-Style Weisse | | 4.5 | 5 |
| Taft's Brewing Co | Gavel Banger | 62: American-Style India Pale Ale | | 7 | 65 |
| Taft's Brewing Co | Gustav | 45: Vienna-Style Lager | | 5.5 | 25 |
| Taft's Brewing Co | Nellie's | 2a: Light American Wheat Beer with Yeast | | 4.8 | 19 |
| Taft's Brewing Co | Taft's Pils | 41: German-Style Pilsener | | 5 | 32 |
| Take 16 Brewing Company | Coffee Kolsch | 11: Coffee Beer | This is a collaboration with Luverne's own 4ward Coffee. It combines our crisp and delicious Country Mile Kolsch with gourmet coffee. The result is a pleasure in aroma and taste. | 4.6 | 13 |
| Take 16 Brewing Company | Country Mile Kolsch | 53: German-Style Koelsch | A German inspired ale that is pale in color and crisp in flavor. A delicate & fruity bouguet makes it both thirst quenching & desirable. | 4.6 | 13 |
| Take 16 Brewing Company | Hayloft Hefeweizen | 80: South German-Style Hefeweizen | A Bavarian inspired, unfiltered wheat ale with a subtle aroma of clove, banana, & bread. Refreshing and appealing, this beer is tradition in a glass. | 5.7 | 15 |
| Take 16 Brewing Company | Luverne Copper Lager | 45: Vienna-Style Lager | Brewed in celebration of the city of Luverne's 150th anniversary. This copper lager yields malty character while remaining quaffable and balanced. Cheers to 150 years! | 5.5 | 20 |
| Taxman Brewing Co | Cache Flow: Raspberry | 31: Fruited Wood- and Barrel-Aged Sour Beer | Mixed-Culture Sour Blonde ale aged in Zinfandel barrels with Raspberries. | 6 | 6 |
| Taxman Brewing Co | Cocoa Vanilla Evasion 2018 | 29: Wood- and Barrel-Aged Strong Stout | Bourbon-barrel aged Imperial Belgian-style Stout, special release variant aged on Cocoa Nibs and Vanilla. | 13 | 50 |
| Taxman Brewing Co | Deduction | 88a: Belgian-Style Dubbel | Belgian-style brown ale with accents of caramel, fig and raisin. GABF 2017 Silver. | 8 | 20 |
| Taxman Brewing Co | Exemption | 89: Belgian-Style Tripel | Belgian-style golden strong ale with effervescent notes of orange peel, lemon peel and coriander. | 8.5 | 30 |
| Taxman Brewing Co | Qualified | 88b: Belgian-Style Quadrupel | Belgian-style dark strong ale with rich, deep notes of caramel and plum. 2018 WBA Best-in-Style, GABF 2015 Bronze | 9.5 | 20 |
| Telegraph Brewing Co | Blood Orange White | 3: American-Style Fruit Beer | Telegraph White Ale was brewed with blood orange | 4.5 | 0 |
| Telegraph Brewing Co | California Ale | 82a: Belgian-Style Pale Ale | It is an unfiltered medium-bodied beer, with a rich amber color and a rocky, white head. Fermented with a unique yeast strain that accentuates the hoppy spiciness, while also imparting fruity and subtly tart flavors. | 6.2 | 0 |
| Telegraph Brewing Co | Goodland Orange Pale Ale | 62: American-Style India Pale Ale | Telegraph Goodland Orange Pale Ale exhibits a distinct citrus aroma, a light body, and a bright Cascade hop finish. This is the essence of California in a glass. | 4.5 | 0 |
| Telegraph Brewing Co | Gypsy Ale | 26: Mixed-Culture Brett Beer | We brew it with rye, unmalted wheat, and locally grown plums. Then we ferment it with Brettanomyces while listening to traditional Gypsy tunes. | 8 | 0 |
| Telegraph Brewing Co | Obscura Vulpine | 30: Wood- and Barrel-Aged Sour Beer | What goes into the wood as rich, malty, and ruby-colored, comes out a complex, sour, garnet ale. With notes of dried tart cherries, red currants, and oak, this is a beer as artful as our favorite forest canine. | 5.9 | 0 |
| Telegraph Brewing Co | Reserve Wheat Passionfruit Guava | 77b: Specialty Berliner-Style Weisse | Reserve Wheat Berliner Weisse makes for a vacation in a glass, with the bright fruit notes pairing perfectly with the tart German- style wheat beer. | 4.7 | 0 |
| Telegraph Brewing Co | Santa Barbara Mosaic IPA | 62: American-Style India Pale Ale | It\\u2019s an IPA bursting with flavorful Mosaic and Citra hops that is refined and yet adventurous. | 6.2 | 0 |
| Telegraph Brewing Co | Santa Margarita Lime Gose | 78b: Contemporary Gose | Tart german-style gose with sea salt and lime. | 5.2 | 0 |
| Telegraph Brewing Co | West Swell IPA | 63: Juicy or Hazy India Pale Ale | Helping to further the evolution of the West Coast IPA. It\\u2019s a little hazy, VERY JUICY and full of that soulful, unrestrained approach to the California lifestyle. | 6.7 | 0 |
| Telegraph Brewing Co | White Ale | 83: Belgian-Style Witbier | Telegraph White Ale was brewed with a light body, bright orange-citrus notes and aromatic California Chamomile, | 4.5 | 0 |
| Telluride Brewing Co | Face Down Brown | 75: American-Style Brown Ale | A beautiful hybrid of an English and American style Brown that explodes with toffee, chocolate, and nut flavors\\u2026don\\u2019t be afraid to get down with the best Brown around! | 5.7 | 28 |
| Telluride Brewing Co | Greensky: An American Lager | 38a: American-Style Lager | This collaboration with Greensky Bluegrass resulted in a pure sessionable lager with a delicious Mosaic hop backbone that you can enjoy throughout the show. | 5.2 | 39 |
| Telluride Brewing Co | Russell Kelly Pale Ale | 61: American-Style Strong Pale Ale | This American-style Strong Pale Ale is named after a true Telluride legend, and is as bold as Russell was adventurous. This pale ale is brewed big but is balanced with Chinook and Mosaic hops. | 6.7 | 83 |
| Telluride Brewing Co | There GOSA the Snow | 78a: Leipzig-Style Gose | this Leipzig-style Gose is loaded with whatever fruit strikes our fancy. From Italian plums to pineapple, the rotating additions lend a layer of fruity goodness to this is tart and citrus-y sour ale. It is balanced by the spicy character of coriander and a | 4.5 | 12 |
| Telluride Brewing Co | Whacked Out Wheat | 2a: Light American Wheat Beer with Yeast | An easy drinking American style Wheat. It\\u2019s light, crisp and extremely refreshing. | 5.1 | 0 |
| Territorial Brewing Company Production Facility | Battle Creek Lager | 44a: Dortmunder/European-Style Export | | 6.6 | 34 |
| Territorial Brewing Company Production Facility | BC Light | 37a: American-Style Light Lager | | 4.1 | 11 |
| Territorial Brewing Company Production Facility | BC Premium | 38a: American-Style Lager | | 5.1 | 12 |
| Territorial Brewing Company Production Facility | Big Yellow Truck | 41: German-Style Pilsener | | 5.3 | 41 |
| Territorial Brewing Company Production Facility | Cereal City Not Champagne | 77a: Berliner-Style Weisse | | 5.2 | 3 |
| The Post Brewing Co | Howdy Beer | 36a: International-Style Pilsener | Pilsner brewed with American ingredients to German pilsner standards. | 4.5 | 40 |
| The Tank Brewing Company | Freedom Tower Amber | 66: American-Style Amber/Red Ale | Inspired by Miami's most iconic building, Freedom Tower Amber, this is a lager carried by a malt-caramel flavor with an apricot aftertaste. | 5.3 | 30 |
| The Tank Brewing Company | La Finca Miami | 84: Classic Saison | A genuine taste of Miami, La Finca Miami is a Belgian Wheat Saison beer with a light, crisp and citrus flavor. | 6.3 | 28 |
| The Tank Brewing Company | La Playita | 41: German-Style Pilsener | Old & New worlds collide in this hop-accented pils, where German brewing tradition meets modern American craft innovation. A blend of historic "noble" & modern German hop varietials deliver their classical herbal, floral & spicy aromatics. | 5.1 | 35 |
| The Tank Brewing Company | Oktoberfest-Märzen | 46: German-Style Maerzen | Märzen is the malty amber-colored predecessor to the modern day pale Oktoberfest lager. Lagered for at least 12 weeks, resulting in an exceptionally smooth beer. | 6 | 22 |
| Thirsty Monk Pub Brewery | Abby Blonde | 52: Golden or Blonde Ale | This slightly hazy, blonde brew was fermented with our in-house Belgian yeast offering a plethora of flavors of baking spices,malty baked bread and a rich, yet dry finish. | 7.3 | 20 |
| Thirsty Monk Pub Brewery | Brother Noah Belgian Stout | 10: Chocolate Beer | A smooth and decadent Belgian stout with loads of cocoa powder and Peruvian and Nicaraguan coco nibs to give this stout booming notes of chocolate richness and prominent dark fruit notes. | 7.8 | 0 |
| Thirsty Monk Pub Brewery | Hazy Monk | 60: Juicy or Hazy Pale Ale | A Northeast-style IPA fermented with Belgian yeast and with over 7lbs per barrel Citra and Mosaic hops this IPA is tropical with some Belgian spice and a balanced bitter finish. | 6.7 | 28 |
| Thirsty Monk Pub Brewery | Screaming Monk | 82a: Belgian-Style Pale Ale | This Belgo-IPA is packed with citrus and earthy hops, well complemented by Belgian fruity esters. Body and bitterness balance to give and experience aggressive enough for hop-heads and complex enough for an appreciator or Belgian-styles. | 7.1 | 60 |
| Three Floyds Brewing Co | Alpha Klaus | 12: Coffee Stout or Porter | Alpha King's festive cousin. A big American Xmas Porter brewed with English chocolate malt, Mexican sugar and, of course, tons of strange American hops. | 6 | 38 |
| Three Floyds Brewing Co | LazerSnake | 62: American-Style India Pale Ale | LazerSnake is a good old-fashioned Indiana Pale Ale. Special Bavarian hops and Indiana malt give LazerSnake its smooth non-filtered appeal to all craft beer and macro enthusiasts. | 7 | 55 |
| Three Floyds Brewing Co | Munsterfest | 44b: German-Style Oktoberfest/Wiesn | A Bavarian-style Oktoberfest Bier brewed with the finest German ingredients in accordance with the Reinheitsgebot, or German Purity Law. This malty and crisp lager is one of the few that remain true to the Fest Biers of old. | 6 | 30 |
| Three Floyds Brewing Co | Zombie Dust | 59: American-Style Pale Ale | This intensely hopped and gushing undead Pale Ale will be one's only respite after the zombie apocalypse. Created with our marvelous friends in the comic industry. | 6.2 | 50 |
| Three Weavers Brewing Company | Day Job Pale Ale | 59: American-Style Pale Ale | Pale Ale | 5.6 | 0 |
| Three Weavers Brewing Company | Expatriate IPA | 62: American-Style India Pale Ale | IPA | 6.9 | 0 |
| Three Weavers Brewing Company | Extraordinary Humans Bourbon Barrel Aged Imperial Porter With Vanilla | 28: Wood- and Barrel-Aged Strong Beer | Bourbon Barrel Aged Imperial Porter With Vanilla | 12.9 | 0 |
| Three Weavers Brewing Company | Festbier Oktoberfest-style Lager | 44b: German-Style Oktoberfest/Wiesn | Oktoberfest Lager | 5 | 0 |
| Three Weavers Brewing Company | Hops Need Friends IPA | 62: American-Style India Pale Ale | IPA | 7.3 | 0 |
| Three Weavers Brewing Company | Kill The Lights Black Lager | 48b: German-Style Schwarzbier | Black Lager | 5 | 0 |
| Three Weavers Brewing Company | Knotty Double IPA | 64: Imperial India Pale Ale | Double IPA | 8.5 | 69 |
| Three Weavers Brewing Company | Seafarer Kolsch | 53: German-Style Koelsch | Kolsch | 4.8 | 0 |
| Three Weavers Brewing Company | Southbounder Coffee Stout | 12: Coffee Stout or Porter | Coffee Stout | 7 | 0 |
| Three Weavers Brewing Company | Surfwood Saison | 84: Classic Saison | Saison | 5.3 | 0 |
| Tivoli Brewing Company | Barrel-Aged Sigi's | 27a: Wood- and Barrel-Aged Pale to Amber Beer | Bock style ale aged in Whistle Pig whiskey barrels. | 10 | 19 |
| Tivoli Brewing Company | Bohemian Girl Pilsner | 42: Bohemian-Style Pilsener | A recreation of the famous Neef Brother's Bohemian Girl Pilsner, brewed in Colorado until Prohibition. | 4.5 | 30 |
| Tivoli Brewing Company | Hi-En Brau | 47a: Munich-Style Dunkel | A Swiss Dunkel that was Tivoli's best selling beer in the 1950's. Lagered for 90 days. | 5.5 | 30 |
| Tivoli Brewing Company | Hop Project X | 62: American-Style India Pale Ale | A moderate, refreshing ale with noticeable hop aroma balanced by supporting malt flavors. | 6.9 | 28 |
| Tivoli Brewing Company | Hop Project XX | 64: Imperial India Pale Ale | Bold flavors of Mandarina Bavaria, tropical fruits, and a subtle malt finish. | 11 | 32 |
| Tivoli Brewing Company | Sigi's | 48a: American-Style Dark Lager | A recreation of a unique style of beer last brewed in Colorado in 1874. Buck beer is an ale brewed using the decoction mash technique usually used only on lagers. The result is a rich, complex dark ale with a foot in the pages of Colorado brewing history. | 6.7 | 35 |
| Tivoli Brewing Company | Strawberry Min Berliner Weiss | 77b: Specialty Berliner-Style Weisse | Tart and light in body with refreshing mint and juicy strawberry on the nose and palate. Great for the patio, yard work, or just because. | 4.1 | 0 |
| Tivoli Brewing Company | Tangerine Helles | 43: Munich-Style Helles | A tangerine version of Tivoli's Helles. | 5.1 | 25 |
| Tivoli Brewing Company | Tivoli Helles | 43: Munich-Style Helles | A German-style Helles Lager, brewed in Denver using entirely imported German ingredients. Colorado beer history brought back to life! | 5.1 | 25 |
| Topa Topa Brewing Co | Cali Common | 38a: American-Style Lager | Hybrid Lager. Toasted Almonds, Caramel, Earthy | 5 | 30 |
| Topa Topa Brewing Co | Chief Peak | 62: American-Style India Pale Ale | Tropical, Dank, Grapfruit | 7 | 75 |
| Topa Topa Brewing Co | Dos Topas | 38a: American-Style Lager | Cracker, Maize, Crisp | 4.7 | 12 |
| Topa Topa Brewing Co | Level Line | 59: American-Style Pale Ale | Lemon Peel, Woodsy | 5 | 37 |
| Torched Hop Brewing Company | Bury The Sunlight | 72c: Scottish-Style Export Ale | An english grain bill provides notes of caramel, toffee and malty sweetness. | 5.2 | 25 |
| Torched Hop Brewing Company | Georgia on my Grind | 12: Coffee Stout or Porter | Locally sourced coffee beans were added after fermentation was complete. Massive notes of coffee lead to a semi-sweet finish. | 8 | 40 |
| Torched Hop Brewing Company | Hops De Leon | 62: American-Style India Pale Ale | Citra, Summit, and Simcoe hops deliver a powerful punch, for our year round IPA that would restore most any hop head's youth. | 7.2 | 55 |
| Torched Hop Brewing Company | Steve Enkel | 82b: Belgian-Style Blonde Ale | Notes of orchard fruit and honey lead to a dry finish. | 7.2 | 18 |
| Triple Rock Brewery and Alehouse | Exceptionally Mild | 69b: English-Style Dark Mild Ale | Chevallier malted barley from the U.K. along with crystal and dark malts create a perfectly balanced beer with U.K. East Kent Golding hops. | 3.2 | 0 |
| Triple Rock Brewery and Alehouse | IPAX | 62: American-Style India Pale Ale | A real hop wallop in the beak! This west coast IPA flaunts Cascade, Simcoe, and Columbus hops! | 6.9 | 0 |
| Triple Rock Brewery and Alehouse | Most Premium | 16: Session Beer | Enigma, Galaxy, Kohatu, Mosiac, Citra, and Cascadehops take center stage, while Admiral malting malt lends a subtle honeyed nuance, Most premium indeed. | 4.7 | 0 |
| Triple Rock Brewery and Alehouse | Triple Rock United | 62: American-Style India Pale Ale | Eventful IPA with flavors of citrus, peach, guava and mango. Hops included are Mosiac, Galaxy, Citra, and Ahtanum! | 7 | 0 |
| Triple Rock Brewery and Alehouse | Wheatland | 4: Fruit Wheat Beer | Enter a land of golden fields, where beer is pillowy and crisp with a hint of grapefruit and orange. With a dash of hops to include Cascade and Kazbek, Wheatland is 60% wheat and 100% refreshing. | 4.8 | 0 |
| Triton Brewing Company | Barn Phantom Gose Citrus | 78a: Leipzig-Style Gose | 2016 Indiana Brewers Cup Gold Medal winning sour ale! Effervescent and delicately sour, with a citrus aroma, and a hint of minerality, this gose is brewed with coriander, lemon zest and pink Himalayan rock salt; this ale sparkles with jubilant personality! | 4 | 10 |
| Triton Brewing Company | Barn Phantom Gose with Mango | 78b: Contemporary Gose | This brew is refreshingly tart with a hint of sweet that will evoke images of sitting under a mango tree digging your toes into a sandy beach. Have your mango with a touch of lemon peel, coriander & pink Himalayan rock salt & enjoy a taste of the | 4 | 10 |
| Triton Brewing Company | Hempire Strykes Back | 19a: Experimental Beer | This Indiana "juicy" Hemp IPA is crisp, clean and approachable for the hop head and non-hop head alike! Featuring Falconer's Flight, Summit, Liberty, and Citra hops. This beer is brewed with hemp seed powder. | 6.5 | 38 |
| Triton Brewing Company | Pale Splitter American Pale Ale | 59: American-Style Pale Ale | Traditional American Pale Ale, clean and crisp. Brewed with Citra, Cascade, Columbus, Galena and Magnum hops, providing bright citrus notes. A bright, citrusy "split" from the pale and drab. | 4.7 | 35 |
| Troegs Brewing Co | Freaky Peach | 31: Fruited Wood- and Barrel-Aged Sour Beer | Oh wow. They say the nose knows, but Freaky Peach pulls a fast one. Its aroma promises charred caramel and grilled stone fruit, but the flavor delivers waves of bright peaches, spun sugar and whiskey sour. It's young. It's tart. It's super-freaky. | 9.9 | 0 |
| Troegs Brewing Co | Perpetual IPA | 62: American-Style India Pale Ale | Perpetual IPA utilizes our hopback and dry-hopping to engineer a bold Imperial Pale Ale. Perpetual IPA is 7.5% ABV and 85 IBUs. It features Bravo, Chinook and Mt. Hood hops in the boil, Mt. Hood and Nugget hops in the hopback and Citra, Cascade and Nugget | 7.5 | 85 |
| Troegs Brewing Co | Scratch #328 Boysenberry Gose | 78b: Contemporary Gose | The blackberry notes prime Scratch #328 with a jammy juiciness, while the raspberry layer adds notes of tart gumdrops and candied fruit. Coriander gives off hints of wildflowers, and a pinch of salt bridges the sweet-and-sour berry goodness | 4.5 | 7 |
| Troegs Brewing Co | Sunshine Pils | 41: German-Style Pilsener | This deceptively complex pilsner is all about the tightrope walk of two-row barley, zesty Saaz hops and lager yeast. It's a go-to when the sun is shining, and it makes us happy when skies are gray. | 4.5 | 45 |
| Troegs Brewing Co | Troegenator Double Bock | 50a: German-Style Doppelbock | Monks had fasting figured out. No food? No problem. Just drink a Double Bock. Thick and chewy with intense notes of caramel, chocolate and dried stone fruit, 'Nator (as we call him) serves as a tribute to this liquid bread style. | 8.2 | 25 |
| Twisted Pine Brewing Co | Big Shot | 12: Coffee Stout or Porter | Espresso Stout with locally roasted Unseen Bean organic Peruvian coffee for a robust body and fresh-roasted flavor from aroma to finish | 6 | 31 |
| Twisted Pine Brewing Co | Billy's Chilies | 8: Chili Beer | | 5.2 | 12 |
| Twisted Pine Brewing Co | Cerise | 24: Fruited American-Style Sour Ale | Cerise is a kettle-soured wheat beer with sweet cherry juice that's neither too sweet nor too tart but beautifully balanced | 6.4 | 12 |
| Twisted Pine Brewing Co | Intercept | 62: American-Style India Pale Ale | India Pale Ale with strong citrus, melon, and tropical fruit notes | 7.4 | 85 |
| Twisted Pine Brewing Co | Patio Pounder | 17: Session India Pale Ale | Session India Pale Ale with white grape and tropical fruit undertones, balanced by an easy-drinking body. GABF\\u00ae 2017 Silver Medal Winner in Session India Pale Ale Category | 4.7 | 53 |
| Two Roads Brewing Co | Brut IPA | 62: American-Style India Pale Ale | | 6 | 0 |
| Two Roads Brewing Co | Espressway | 12: Coffee Stout or Porter | | 6 | 0 |
| Two Roads Brewing Co | Honeyspot Road IPA | 62: American-Style India Pale Ale | | 6 | 0 |
| Two Roads Brewing Co | Lil Heaven Session IPA | 17: Session India Pale Ale | | 4.8 | 0 |
| Two Roads Brewing Co | No Limits Hefeweizen | 80: South German-Style Hefeweizen | | 5 | 0 |
| Two Roads Brewing Co | Philsamic | 30: Wood- and Barrel-Aged Sour Beer | | 7.8 | 0 |
| Two Roads Brewing Co | Tanker Truck Sour Series: Passion Fruit Gose | 78b: Contemporary Gose | | 4.8 | 0 |
| Two Roads Brewing Co | Tanker Truck Sour Series: Persian Lime Gose | 78b: Contemporary Gose | | 4.5 | 0 |
| Two Roads Brewing Co | Two Juicy | 65: Juicy or Hazy Imperial or Double India Pale Ale | | 8.2 | 0 |
| Two Roads Brewing Co | Urban Funk Wild Ale | 26: Mixed-Culture Brett Beer | | 5.7 | 0 |
| Two Roots Brewing Company | A and M Brut | 13: Specialty Beer | Brut IPAs are made to be extremely dry, bubbly and refreshing. Ours is made with Munich malt for a toasty hint of malt, and hopped with Mosaic and El Dorado for a melon and stone fruit punch. | 6.7 | 15 |
| Two Roots Brewing Company | Flying Bear | 44a: Dortmunder/European-Style Export | Considered "India Export Lager". This beer is a mashup of German style export lager and American Pale. Cool fermentation and lagering, pilsner and vienna malts, Amarillo and Comet hops all combine to make a uniquely clean and hoppy beer. | 5.5 | 25 |
| Two Roots Brewing Company | RCG Stout | 96: American-Style Stout | We make this in the American Stout style with tons of roasted and caramelized malt. Malted oats add a smooth roundness, making a beer that's rich and creamy, and loaded with roasty, caramelly goodness. | 6 | 28 |
| Two Roots Brewing Company | Road Scholar IPA | 63: Juicy or Hazy India Pale Ale | It's designed to be a cross between a hazy New England style and the more classic crystal clear, bitter West Coast style. Oats and Pale malts combined with fruity Pacific Northwest Hops and English ale yeast make for | 6.5 | 33 |
| Two Roots Brewing Company | Sonder Blonde | 53: German-Style Koelsch | Made in the style of Cologne, Germany this ale-that-tastes-like-a-lager is made for easy drinking. Smooth malt character dominates, and the minimal hopping is in perfect harmony. It's beer flavored beer! | 4.8 | 25 |
| Two Roots Brewing Company | Tropical Infamy Wheat | 80: South German-Style Hefeweizen | Made in the Bavarian Hefeweizen style, but dry hopped with Citra for a fruity, tropical twist. | 4.8 | 12 |
| Two22 Brew | Dunk Your Donut Blonde Stout | 19a: Experimental Beer | A dessert blonde stout that is light & creamy with notes of raspberry and slow roasted coffee. Curbing your craving for jelly-filled donuts and a morning cup o' Joe. | 5.8 | 30 |
| Two22 Brew | Irish Session | 16: Session Beer | An Irish Red Session Ale brewed with traditional Irish malt and yeast. Hopped with fantasia and glacier hops that bring a cream & caramel character to the brew. | 4.8 | 18 |
| Two22 Brew | Tessellation IPA | 62: American-Style India Pale Ale | An IPA with a clean, citrusy bitterness from a combination of hops in the mash, lupulin powder in the boil, & dry hopped with Galaxy hops & peaches. The combination lends to a fruity peach finish. | 7.3 | 95 |
| Two22 Brew | Watermelon Gose | 78b: Contemporary Gose | This slightly tart, kettle-soured, wheat beer is brewed with Mayan sea salt to add a little sharpness and watermelon puree for a small dose of added summer sweetness. A wonderful sweet, sour, & salty balance your taste buds are sure to enjoy. | 4.9 | 12 |
| Une Annee Brewery | Framboise | 87c: Belgian-Style Fruit Lambic | American Wild Ale with Raspberries. | 6.5 | 1 |
| Une Annee Brewery | Hubbard's Cave El Zacatón (2018-1) | 99a: American-Style Imperial Stout | American Imperial / Double Stout | 12 | 0 |
| Une Annee Brewery | Hubbard's Cave Fresh IIPA | 64: Imperial India Pale Ale | One Hop Simcoe (Fresh By 10.22.18) | 8.5 | 0 |
| Une Annee Brewery | Le Grand Monde 2018-1 | 31: Fruited Wood- and Barrel-Aged Sour Beer | Barrel Aged American wild ale with black currants and vanilla beans. | 7 | 0 |
| Une Annee Brewery | Le Seul X (Passion Fruit) | 24: Fruited American-Style Sour Ale | Wild ale fermented with passion fruit. | 6.5 | 0 |
| Union Craft Brewing | 6 Up | 24: Fruited American-Style Sour Ale | Oh what a time for a 6up! To celebrate our 6th Anniversary, enjoy the refreshing zing of this golden sour ale dosed with fresh zest from lemons and limes. Light bodied and bursting with citrus magic. 6up – It's refreshing! | 4.2 | 10 |
| Union Craft Brewing | Balt | 79: German-Style Altbier | Balt is a German-style Altbier which is dark, copper colored with a creamy head, a gentle bitterness and a clean, dry finish. | 5.6 | 45 |
| Union Craft Brewing | Change Order | 62: American-Style India Pale Ale | Bursting with Citra and Mosaic and just a little touch of bitterness, this is an IPA built to last. As we enter the final phase of our new brewery build, we dedicate this IPA to all the workers and anyone that's laid a hand on this project. Thank you all. | 7.5 | 50 |
| Union Craft Brewing | Double Duckpin | 64: Imperial India Pale Ale | A DIPA that's danker than a rental shoe and rolling with ten frames of juicy, resinous hops down a solid lane of malted barley and wheat. | 8.5 | 90 |
| Union Craft Brewing | Old Pro | 78b: Contemporary Gose | German-style wheat beer golden color, peach & citrus nose followed by a prickly mouthfeel that leaves a gentle tartness and a dash of salt on the palate, the Old Pro never fails to bring you back for another sip. | 4.2 | 10 |
| Upland Brewing Co | Bad Elmer's Porter | 12: Coffee Stout or Porter | Bad Elmer's is a medium-bodied beer, brewed with lots of roasted malt, giving it flavors of coffee, liquorice, and chocolate. It's rich, creamy, and characteristically dark yet extremely smooth. | 6 | 40 |
| Upland Brewing Co | Juiced in Time | 63: Juicy or Hazy India Pale Ale | Juiced in Time is absolutely dripping with ripe tropical fruit and bold juicy citrus. From the glowing orange appearance to the soft creamy mouthfeel and delicate sweetness, this beer is everything delicious about tropical fruit juice embodied in a dangero | 6.5 | 20 |
| Upland Brewing Co | Oak & Red | 31: Fruited Wood- and Barrel-Aged Sour Beer | Oak & Red is a blend of 50% Basis lambic-style ale and 50% Crimson Flanders-style Red Ale aged on Catawba grapes sourced from Oliver Winery in Indiana. | 8 | 8 |
| Upland Brewing Co | Pearpawsterous | 31: Fruited Wood- and Barrel-Aged Sour Beer | Made in collaboration with our friends at Cascade Brewing this sour ale is made with 6-12 month Basis aged on Indiana Paw Paws and Oregon Pears. | 6.5 | 10 |
| Upland Brewing Co | Raspberry | 31: Fruited Wood- and Barrel-Aged Sour Beer | Raspberry fruited ale has a fresh berry aroma with a touch of floral and wine-like notes, followed by a rich raspberry flavor. Raspberry was awarded Gold in the American-Style Sour Ale category at the World Beer Cup in 2018. | 6 | 9 |
| Upland Brewing Co | Revive | 31: Fruited Wood- and Barrel-Aged Sour Beer | Revive is aged for three to four months in oak barrels with pineapple fruit and whole chamomile flowers. | 6 | 15 |
| Upland Brewing Co | Two of Tarts | 78b: Contemporary Gose | Two of Tart is made with passionfruit and mango and pouring bright golden orange with a glowing translucent haze, this gose is slightly salty with notes of lemon and tropical flavors with a crisp, dry finish. | 4.5 | 5 |
| Upland Brewing Co | Wheat Ale | 83: Belgian-Style Witbier | Upland Wheat Ale is brewed with coriander and orange zest to be light on the tongue and refreshingly tart. In the tradition of the Belgian Wit style, Upland Wheat Ale is unfiltered, allowing suspended yeast to create a cloudy, golden appearance. | 4.7 | 15 |
| Upslope Brewing Company - Flatiron Park | Brown Ale | 75: American-Style Brown Ale | Our medium-bodied Brown Ale is brewed in the English tradition, with an infusion of American creativity. The rich, malty backbone balances an assertive hop character, and ends with a smooth, dry finish. Our Brown Ale boasts a dark brown body & creamy h | 6.7 | 45 |
| Upslope Brewing Company - Flatiron Park | Citra Pale Ale | 59: American-Style Pale Ale | Prominently featuring Citra hops, our Citra Pale Ale delivers pungent grapefruit & tropical fruit aromas on the nose with a semi-dry finish. Juicy notes imparted by the hops pair with the light caramel malt character to balance this drinkable, \\u201cgo | 5.8 | 37 |
| Upslope Brewing Company - Flatiron Park | Craft Lager | 36a: International-Style Pilsener | Our Craft Lager is a premium American lager brewed entirely of malted barley. Snowmelt-infused and river-ready, this Colorado-style session beer stands side-by-side with our family of premium ales to bring you a clean, easy, light-bodied lager for the ages | 4.8 | 15 |
| Upslope Brewing Company - Flatiron Park | Craft Pilsner | 41: German-Style Pilsener | Clean, crisp, and the perfect beer for hopheads & lager lovers alike. Pouring a brilliant gold color, it offers floral & spicy aromas from the Loral & Tettnanger hops used. There is a refreshing bitterness on the finish topped with a dry mouth | 4.9 | 35 |
| Upslope Brewing Company - Flatiron Park | English Porter | 93: Robust Porter | This beer is deep brown in color with an attractive tan head. Smooth milk chocolate character, light roast, and underlying caramelized sugar notes are supported by a silky, creamy mouthfeel | 6 | 45 |
| Upslope Brewing Company - Flatiron Park | Lee Hill Series Volume 14: Wild Christmas Ale with Black Raspberries | 31: Fruited Wood- and Barrel-Aged Sour Beer | Notes of blackberry jam, blueberry and Merlot complement the pointed tartness and subtle American oak character to neatly wrap up this holiday treat. | 8.7 | 13 |
| Upslope Brewing Company - Flatiron Park | Lee Hill Series Volume 16: Tropical Fruit Sour Ale | 31: Fruited Wood- and Barrel-Aged Sour Beer | Inspired by the classic Hawaiian juice blend, aka POG juice, our brewers combined 4 different wood-aged sour projects and refermented the golden sour blend on over 500 lbs of passion fruit, blood orange, and guava. | 7.2 | 10 |
| Upslope Brewing Company - Flatiron Park | Lee Hill Series Volume 8: Dry Hopped Wild Ale | 26: Mixed-Culture Brett Beer | Bursting notes of tropical fruit, pine, and white wine play with the funky Brettanomyces character and finishes with a touch of tartness. | 8 | 26 |
| Upslope Brewing Company - Flatiron Park | Pumpkin Ale | 6b: Pumpkin Spice Beer | Adding organic baby bear pumpkins to malt and hops makes this truly a local farm to brewhouse collaboration. A custom blend of six spices rounds out the flavors in this highly anticipated beer. | 7.7 | 25 |
| Upslope Brewing Company - Flatiron Park | Upslope 2018 Experimental IPA | 63: Juicy or Hazy India Pale Ale | This annual Experimental IPA series showcases our brewing team\\u2019s commitment to innovation and the exploration of hops. Our 2018 Experimental IPA features Denali, Azacca, Galaxy, and Vic Secret hops imparting ripe passionfruit, pineapple and orange zes | 7 | 53 |
| Verboten Brewing | DDH Stealh Haze | 63: Juicy or Hazy India Pale Ale | Unfiltered, juicy IPA with Galaxy, Citra, and Mosaic | 6.3 | 68 |
| Verboten Brewing | Killer Boots | 13: Specialty Beer | Mixed style Porter made with housemade caramel | 6 | 19 |
| Verboten Brewing | Little Nonsense | 29: Wood- and Barrel-Aged Strong Stout | Imperial Oatmeal Stout aged in Bourbon barrels. 2016 GABF medal winner | 11 | 34 |
| Verboten Brewing | Roll in Ze Watermelons | 78b: Contemporary Gose | Gose with real watermelon puree. | 5 | 10 |
| Verboten Brewing | Somebody to Love | 62: American-Style India Pale Ale | Colorado's first Brut IPA. Made with wheat, rice and oats and hopped with Azzaca and Hallertau Blanc | 6.3 | 0 |
| Vernal Brewing Company | .50 Caliber | 64: Imperial India Pale Ale | Only being served in Pairings. Full bodied, hop forward, malty with caramel and citrus. | 8.5 | 100 |
| Vernal Brewing Company | Allosaurus Amber Ale | 66: American-Style Amber/Red Ale | Medium bodied, dark copper, malty, slight caramel, well balanced moderate floral character. | 4 | 27 |
| Vernal Brewing Company | Mama's Milk | 99a: American-Style Imperial Stout | | 8.5 | 38 |
| Vernal Brewing Company | Ms Bee Hiven | 15: Honey Beer | Lightly hopped, smooth body, golden color with hints of honey. | 4 | 18 |
| Vernal Brewing Company | She's a Peach | 4: Fruit Wheat Beer | | 4 | 13 |
| Vernal Brewing Company | Summer Ale | 39: American-Style Cream Ale | Lemon pepper cream ale. | 4 | 21 |
| Very Nice Brewing Co | Monk's Phunk | 88a: Belgian-Style Dubbel | | 8 | 25 |
| Very Nice Brewing Co | The Logical Fallacy | 96: American-Style Stout | Generous hop additions of Summit and Northern Brewer. This hop bill is challenged with the smokiness of black patent malt, coffee tones of chocolate malt, and a decadent mix of caramel malts. | 7 | 65 |
| Vine Street Pub & Brewery | Bourbon Barrel-Aged Woden's Fury Wheatwine | 28: Wood- and Barrel-Aged Strong Beer | | 10.5 | 81 |
| Vine Street Pub & Brewery | F.Y.I.P.A. | 62: American-Style India Pale Ale | | 7.5 | 71 |
| Vine Street Pub & Brewery | NIHILIST Russian Imperial Stout | 99b: British-Style Imperial Stout | | 10.7 | 71 |
| Vine Street Pub & Brewery | Prime Time Pilsner | 35a: Pre-Prohibition American-Style Pilsener | | 5.9 | 31 |
| Vista Brewing | Adair | 53: German-Style Koelsch | Vista\\u2019s kolsch is a crisp, clean and balanced beer that is meant for everyday drinking and quenching your thirst while soaking up the sun. This beer is highly drinkable yet shows delicate complexity. | 4.9 | 20 |
| Vista Brewing | Dark Skies | 48b: German-Style Schwarzbier | Our Brewmaster uses only German malts, hops and yeast to brew this opaque black lager. In the glass, it appears robust, but is deceivingly light and drinkable. | 5 | 22 |
| Vista Brewing | Hyde Park | 71b: English-Style Extra Special Bitter | This English-style ESB is crisp and malty with just the right amount of hoppy presence. Our Atlantic Ale displays earthy, herbal hop character; think dried grass and mint. | 5.5 | 30 |
| Vista Brewing | Le Saison | 84: Classic Saison | Pouring a hazy straw color with a luscious white head, you find yourself with aromas of worn leather and citrusy peppercorns. | 6.5 | 20 |
| Vista Brewing | Rosanna | 30: Wood- and Barrel-Aged Sour Beer | Aged in freshly dumped wine barrels. This specific brew utilizes Brettanomyces Lambicus a strain known for its \\u201ccherry-pie\\u201d attributes and its similarity to Lambic nuances (hence the name). | 6.5 | 18 |
| Von Trapp Brewing | Bohemian Pilsner | 42: Bohemian-Style Pilsener | Our award winning interpretation of a Bohemian Style Pilsner. Spicy, citrus peel botanicals combine with a dry, peppery finish to create a truly thirst-quenching lager. A beer that demands you take more than one sip. | 5.4 | 42 |
| Von Trapp Brewing | Dunkel Lager | 47a: Munich-Style Dunkel | Creamy, toffee aromas balance the bitterness of Munich malts in our roasted brown lager. Although dark in color, Dunkel is medium in body and finishes dry and clean, resulting in a rich lager that can be enjoyed throughout the year. | 5.7 | 22 |
| Von Trapp Brewing | Golden Helles | 43: Munich-Style Helles | From the German word for \\u201cBright\\u201d, our golden lager displays a floral hop aroma with a bready malt balance, resulting in an incredibly clean, yet complex, lager. | 4.9 | 20 |
| Von Trapp Brewing | Oktoberfest | 44b: German-Style Oktoberfest/Wiesn | Our Oktoberfest is brewed with a blend of light and dark Munich Malts, which not only add to its depth but deliver a residual sweetness. Hallertau and Tettnanger hops adding floral yet peppery aroma to this beer. It's our take on this traditional fest | 5.6 | 35 |
| Wasatch Brewery | Apricot Hefeweizen | 4: Fruit Wheat Beer | Apricot Hefeweizen | 4 | 0 |
| Wasatch Brewery | Bourbon Barrel Aged Polygamy Porter | 28: Wood- and Barrel-Aged Strong Beer | Bourbon Barrel-Aged Porter | 9.5 | 0 |
| Wasatch Brewery | Devastator Double Bock | 32: Aged Beer | Double Bock | 8 | 0 |
| Wasatch Brewery | Ghostrider White IPA | 62: American-Style India Pale Ale | White IPA | 6 | 0 |
| Wasatch Brewery | Jalapeno Cream Ale | 8: Chili Beer | Jalapeno Cream Ale | 4 | 0 |
| Wasatch Brewery | Polygamy Nitro Porter | 93: Robust Porter | Nitro Porter | 6 | 30 |
| WeldWerks Brewing Co. | Blackberry Cobbler Berliner | 77b: Specialty Berliner-Style Weisse | Berliner Weisse style-ale brewed with blackberry puree, vanilla, graham cracker and lactose. | 4.7 | 0 |
| WeldWerks Brewing Co. | Coconut Medianoche | 29: Wood- and Barrel-Aged Strong Stout | Imperial Stout aged in 7-year Breckenridge Distillery bourbon barrels for 18 months, then aged on nearly 25lbs per barrel of toasted coconut. | 13.9 | 0 |
| WeldWerks Brewing Co. | Extra Extra Juicy Bits | 65: Juicy or Hazy Imperial or Double India Pale Ale | New England-style Double IPA brewed with over 10lbs per barrel of Citra, Mosaic and El Dorado hops. | 8.4 | 0 |
| WeldWerks Brewing Co. | Juicy Bits | 63: Juicy or Hazy India Pale Ale | New England-style IPA brewed with Citra, Mosaic and El Dorado hops. | 6.7 | 0 |
| WeldWerks Brewing Co. | Medianoche | 29: Wood- and Barrel-Aged Strong Stout | Imperial Stout aged in 7-year Breckenridge Distillery bourbon barrels for 18 months. | 14.2 | 0 |
| WeldWerks Brewing Co. | Mexican Medianoche | 29: Wood- and Barrel-Aged Strong Stout | Imperial Stout aged in Woodford Reserve Rye Whiskey barrels, with vanilla beans, cinnamon sticks and Ghanan cacoa nibs. | 14.8 | 0 |
| WeldWerks Brewing Co. | Pina Colada Milkshake | 65: Juicy or Hazy Imperial or Double India Pale Ale | New England-style Milkshake Double IPA brewed with lactose, Citra & Mosaic hops, toasted coconut, pineapple puree, and vanilla. | 8 | 0 |
| WeldWerks Brewing Co. | QDH Juicy Bits | 63: Juicy or Hazy India Pale Ale | New England-style IPA brewed and quadruple dry-hopped with Citra, Mosaic and El Dorado hops. | 6.9 | 0 |
| WeldWerks Brewing Co. | Single Barrel Peanut Butter Cup Medianoche | 29: Wood- and Barrel-Aged Strong Stout | Imperial Stout aged in 10-year Breckenridge Distillery bourbon barrels for 19 months, then aged on Reese's peanut butter cups, peanut flour, milk chocolate, and cacao nibs. | 14.3 | 0 |
| WeldWerks Brewing Co. | Spaghetti Gose | 78b: Contemporary Gose | Kettle-soured wheat ale brewed with tomato puree, roasted tomatoes, fresh basil, fresh oregano, sea salt and spaghetti pasta. | 4.8 | 0 |
| Werk Force Brewing Co | Can I Get A Witness | 59: American-Style Pale Ale | Flavor Notes of Rye Spice, Floral Hops and Tropical Fruit | 5.1 | 0 |
| Werk Force Brewing Co | Double Bad Polaroid | 67: Double Hoppy Red Ale | Flavor Notes of Orange Citrus \\u2013 Mild Bitterness \\u2013 Caramel | 7.1 | 0 |
| Werk Force Brewing Co | Sleepy Bear | 99a: American-Style Imperial Stout | A Russian Imperial Stout full of roasted malts, rye, oats, honey malt, brown sugar and Magnum and Fuggle hops. Straight out of hibernation, we recommend not feeding the Sleepy Bear. | 10.8 | 0 |
| Werk Force Brewing Co | Werktoberfest | 46: German-Style Maerzen | German style M\\u00e4rzen lager with a clean, rich, toasty malt flavor, restrained bitterness and a dry finish. | 5.6 | 0 |
| Westbound & Down Brewing Company | Barrel-Aged General MacArthur's | 28: Wood- and Barrel-Aged Strong Beer | | 0 | 0 |
| Westbound & Down Brewing Company | Don't Hassle the "Hef" | 80: South German-Style Hefeweizen | | 0 | 0 |
| Westbound & Down Brewing Company | Fruit Squad + Balaton Cherries | 30: Wood- and Barrel-Aged Sour Beer | | 0 | 0 |
| Westbound & Down Brewing Company | Westbound DIPA | 64: Imperial India Pale Ale | | 0 | 0 |
| WestFax Brewing Co. | ALTernative Amber | 79: German-Style Altbier | A German style Altbier with balanced hop bitterness and caramel malt. A very drinkable ale with a crisp lager like finish. Think Amber Kolsch. | 5.7 | 32 |
| WestFax Brewing Co. | Just Brut It | 19a: Experimental Beer | Brut IPAs are a new trending beer style originating out of California. This beer is crisp, light, dry and has tropical fruit notes including ripe apple and white grape. | 7.3 | 43 |
| WestFax Brewing Co. | Life Hack DIPA | 65: Juicy or Hazy Imperial or Double India Pale Ale | Double New England (Hazy) IPA, hopped with Mosaic, Zythos, and Pacifica. Pineapple aroma and flavor. | 8.1 | 76 |
| WestFax Brewing Co. | Tears of Our Enemies | 72c: Scottish-Style Export Ale | \\u201cThe beer William Wallace would\\u2019ve drank if he didn\\u2019t drink the tears of HIS enemies.\\u201d A light brown Scottish Ale with subtle fruit aromas combined with a toasty malt character. Flavors of caramelized sugar and toasted bread that finis | 7 | 31 |
| WestFax Brewing Co. | Urban Lumberjack IPA | 63: Juicy or Hazy India Pale Ale | This New England or Hazy IPA is brewed to accentuate hop flavor and aroma. Juicy and fruit forward with notes of Orange, Nectarine, Peach, and Mango. | 6.5 | 67 |
| Whitestone Brewery | Boondoggle Brown | 75: American-Style Brown Ale | Balanced American Brown Ale with a slight toast and nuttiness combined with rich malt sweetness. A blend of 4 malts makes this an easy drinking brown both day or night. | 5.7 | 20 |
| Whitestone Brewery | Cedrela Hefeweizen | 80: South German-Style Hefeweizen | A traditional German Hefeweizen with a pronounced clove flavor up front, an added twist of Spanish Cedar spirals added for a white pepper and grapefruit character. | 5 | 8 |
| Whitestone Brewery | Granddaddy Bourbon Barrel Aged Coffee Porter | 28: Wood- and Barrel-Aged Strong Beer | A Baltic Porter style aged in Red Handed Treaty Oak Bourbon barrels with the addition of locally raosted coffee for a bold flavor profile but surprisingly drinkable finish. | 9 | 20 |
| Whitestone Brewery | Keyboard Gangsta West Coast Hazy IPA | 63: Juicy or Hazy India Pale Ale | A marriage of west coast and juicy/hazy IPA styles. Loaded with 5lbs per barrel of Lemondrop, Amarillo and Mandarina Bavaria this beer will give you the tropical juice burst with a resiny and bitter finish while giving you a creamy mouthfeel up front. | 6.5 | 55 |
| Whitestone Brewery | Konverter Kolsch | 53: German-Style Koelsch | Light, extremely clear and crisp beer. Mild malt sweetness with low earthy hop aroma | 4.7 | 17 |
| Wibby Brewing | Copacabana Bock | 49a: Traditional German-Style Bock | Submitted for the Pro-Am competition, the Copacabana Bock was brewed with Tiago Verdini of Brazil and is a dark, amber beer that is both malty and smooth. | 7 | 25 |
| Wibby Brewing | Lightshine Helles | 43: Munich-Style Helles | Crisp, golden and clean- our flagship lager won the Grand Gold medal at the Frankfurt International Trophy earlier this year. | 5.5 | 22 |
| Wibby Brewing | Lightshine Radler | 3: American-Style Fruit Beer | Our Lightshine Radler is a combination of our award winning Lightshine Helles lager and housemade raspberry lemonade. No matter your taste preferences, this refreshing beverage is sure to please your palate. | 4.5 | 13 |
| Wibby Brewing | Meat & Eggs Maibock | 49b: German-Style Heller Bock/Maibock | | 7.9 | 78 |
| Wibby Brewing | Moondoor Dunkel | 47a: Munich-Style Dunkel | Velvety, roasty and malty- our Moondoor Dunkel starts off with the robust, dark flavors you'd hope for and finishes surprisingly light and clean. | 5.5 | 25 |
| Wibby Brewing | Volksbier Vienna | 45: Vienna-Style Lager | The people's beer! Our Volksbier Vienna is the only beer brewed year round but not packaged in cans- a true taproom favorite that is amber in color and medium bodied! | 5.5 | 25 |
| Wicked Weed Brewing | Appalachia Session IPA | 17: Session India Pale Ale | | 4.7 | 0 |
| Wicked Weed Brewing | Cerise Morte | 31: Fruited Wood- and Barrel-Aged Sour Beer | | 6.1 | 0 |
| Wicked Weed Brewing | Chromatic Brut IPA | 62: American-Style India Pale Ale | | 7 | 0 |
| Wicked Weed Brewing | Garçon de Ferme | 26: Mixed-Culture Brett Beer | | 5.6 | 0 |
| Wicked Weed Brewing | La Bonte Pear | 26: Mixed-Culture Brett Beer | | 5.7 | 0 |
| Wicked Weed Brewing | Marina | 31: Fruited Wood- and Barrel-Aged Sour Beer | | 6.5 | 0 |
| Wicked Weed Brewing | Medora | 31: Fruited Wood- and Barrel-Aged Sour Beer | | 6.6 | 0 |
| Wicked Weed Brewing | Pernicious IPA | 62: American-Style India Pale Ale | | 7.3 | 70 |
| Wicked Weed Brewing | Red Angel | 31: Fruited Wood- and Barrel-Aged Sour Beer | | 6 | 0 |
| Wicked Weed Brewing | Uncle Rick's Pilsner | 35a: Pre-Prohibition American-Style Pilsener | | 5.1 | 0 |
| Wild Barrel Brewing Company | Hipsters Demise | 99a: American-Style Imperial Stout | | 11.5 | 0 |
| Wild Barrel Brewing Company | Hop Obsession | 63: Juicy or Hazy India Pale Ale | | 7.8 | 0 |
| Wild Barrel Brewing Company | Prince of Dankness | 64: Imperial India Pale Ale | | 8.4 | 85 |
| Wild Barrel Brewing Company | Vice w/ Apricots & Peaches | 77b: Specialty Berliner-Style Weisse | | 5.2 | 0 |
| Wild Barrel Brewing Company | Vice w/ Pink Guava | 77b: Specialty Berliner-Style Weisse | | 5.6 | 0 |
| Wild Leap Brewing Company | Alpha Abstraction, Vol. 2 | 65: Juicy or Hazy Imperial or Double India Pale Ale | The second edition of the Alpha Abstraction series, Volume 2 is a juicy, double dry-hopped IPA with Galaxy and Citra hops. | 8 | 35 |
| Wild Leap Brewing Company | Chance | 62: American-Style India Pale Ale | Chance is an \\u201ceasy-drinking\\u201d IPA similar to Northeastern or East Coast styles in malt balance, haze and hop aromas. The juicy hop blend creates grapefruit, melon, strawberry and passion fruit aromas to give the beer a soft bitterness. | 6.2 | 43 |
| Wild Leap Brewing Company | Local Gold | 52: Golden or Blonde Ale | A hybrid style that blends elements of a German Kolsch, English Bitter and American Blonde Ale to create a dry, crisp, light and refreshing ale that is enjoyable year-round. | 5.4 | 23 |
| Wild Leap Brewing Company | Sunvale Blueberry Lemon | 4: Fruit Wheat Beer | With a mild but noticeable malt backbone, our Sunvale Blueberry Lemon features a smooth fruity aroma with blueberry and lemon flavors. Sunvale Blueberry Lemon contains fresh fruit and lactose. | 5 | 5 |
| Wild Woods Brewery | Berrypatch Wheat | 4: Fruit Wheat Beer | American style fruit wheat beer with pure strawberry puree. | 5.5 | 25 |
| Wild Woods Brewery | Campfire Red | 72c: Scottish-Style Export Ale | Malty red ale brewed with a touch of smoked barley. | 5.4 | 22 |
| Wild Woods Brewery | Imperial Yamtoberfest | 7: Field Beer | Imperial Oktoberfest Style Lager brewed with smoked yams and maple syrup. Our 6th Anniversary Beer! | 8.7 | 25 |
| Wild Woods Brewery | Oktoberfest Lager | 46: German-Style Maerzen | Traditional German Style Maerzen with Bavarian heirloom barley | 6.2 | 23 |
| Wild Woods Brewery | Ponderosa Porter | 27b: Wood- and Barrel-Aged Dark Beer | Inspired by the cake-like aromas of the Ponderosa Pine Tree, this is a rye porter aged on oak and vanilla beans. | 5.6 | 40 |
| Wiseacre Brewing Co | Gotta Get Up to Get Down | 11: Coffee Beer | Drinkable, medium bodied beer with coffee; all the good things about coffee. | 5 | 15 |
| Wiseacre Brewing Co | Oktoberfeest: Gemutlichkeit | 46: German-Style Maerzen | Traditional Maerzen lager; malty and clean. | 6 | 22 |
| Wiseacre Brewing Co | Regular: Special Pale Ale with Mosaic 50 | 59: American-Style Pale Ale | Double Dank Pocket Stank on the Mosaic Hops. | 5.1 | 50 |
| Wiseacre Brewing Co | Tiny Bomb | 41: German-Style Pilsener | 2014 GABF Bronze Medal winner in the same category; crisp and tons of flavor. | 4.5 | 35 |
| Wit's End Brewing Co | Jean-Claude Van Blonde | 82b: Belgian-Style Blonde Ale | | 6.8 | 0 |
| Wit's End Brewing Co | Jean-Claude Van Brett | 25: Brett Beer | | 7.6 | 0 |
| Wit's End Brewing Co | Lindauer Lager | 43: Munich-Style Helles | | 5.5 | 0 |
| Wit's End Brewing Co | Luke, I Am Your Pater | 91d: Belgian-Style Table Beer | | 4.3 | 0 |
| Wooden Cask Brewing Company | Citrannati | 64: Imperial India Pale Ale | This copper tinted DIPA ale has hop character in both its bitterness and its citric and floral presence. Surprisingly refreshing for such a big beer. | 8.6 | 76 |
| Wooden Cask Brewing Company | Newporter | 92: Brown Porter | Dark brown in color with ruby highlights and a long lasting off-white head. The toasted bread and dark fruit flavors combine for a very rich palate. | 5 | 22 |
| Wooden Cask Brewing Company | The Scotsman | 100a: Traditional Scotch Ale | Deep amber with ruby highlights. Rich, malty sweetness with a hint of dark fruits. Smooth full-bodied beer with low carbonation. | 8.5 | 30 |
| Wooden Cask Brewing Company | Yorkshire | 70a: Ordinary Bitter | Complex style beer has a bready malt flavor with an earthy, hop aroma. A fine, off-white head combines with rich amber color to make this beer impressive in sight & taste. | 4.4 | 25 |
| Wormtown Brewery | Be Hoppy | 62: American-Style India Pale Ale | BE HOPPY is our take on the Left Coast IPA. A golden unfiltered brew with a pungent aroma of citrus and floral spice. Flavors of pine and grapefruit give way to a subtle dry finish. | 6.5 | 70 |
| Wormtown Brewery | Birthday Brew 8 | 102a: American-Style Barley Wine Ale | Birthday Brew 8 highlights malt complexity by utilizing five base malts & two specialty malts but also showcases a heavy hand of American hops for balance. Featuring Four Star Cascade, Centennial, and Pepite for massive aromas of herbal citrus. | 11 | 30 |
| Wormtown Brewery | Hopular Culture #006 | 17: Session India Pale Ale | Batch #006 features Simcoe, Palisade, Citra, Mosaic, Loral, Ekuanot and Mandarina Bavaria hops plus orange peel and soursop. | 4.5 | 55 |
| Wormtown Brewery | Mass Produced Lager: Octoberfest | 46: German-Style Maerzen | Brewed back in the spring for a traditional 19th century Ofest. Pilsner, Munich, Vienna, and MA Wheat malts create a complex and smooth backbone. Medium bodied, rich malt character that is not cloyingly sweet due to kettle additions of German Hallertau hop | 6.8 | 30 |
| Wormtown Brewery | Rocket | 59: American-Style Pale Ale | Rocket American Pale Ale hits you with a blast of tropical fruit and citrus notes from the Mosaic hops and a hint of spice from the Valley Malt Danko Rye. | 5 | 55 |
| Worthy Brewing Company | Easy Day Summer Ale | 33a: Unfiltered German-Style Ale | Light, bright, citrus and lemon notes. | 4.5 | 25 |
| Worthy Brewing Company | Mecca Wheat | 2a: Light American Wheat Beer with Yeast | Crisp. Aroma: honey, lemon zest and donut dough. | 5.7 | 8 |
| Worthy Brewing Company | Strata Golden Ale | 52: Golden or Blonde Ale | Passionfruit, tropical, dank notes. | 4.9 | 30 |
| Worthy Brewing Company | Strata IPA | 62: American-Style India Pale Ale | Terra firma, pineapple and watermelon, with a whiff of terpelicious herbal dankness on the nose | 6.5 | 60 |
| Wren House Brewing Company | Big Spill Pils | 35b: Contemporary American-Style Pilsener | German-style lager highlighting one of our favorite hops in the world, Nelson!! Brewed w/ 100% Pilsen malt, fermented low & slow w/ our house German lager yeast, hopped delicately w/ Saaz & Galaxy in kettle & dry hopped w/ Galaxy during lagering process. | 4.7 | 0 |
| Wren House Brewing Company | Good Boy Wally | 64: Imperial India Pale Ale | IIIPA brewed w/ pils malt, pale malt, flaked oats & flaked wheat. A touch of Columbus w/ heavy Galaxy, Mosaic & Citra. Dry hopped w/ Citra, Galaxy & Mandarina Bavaria. | 10 | 35 |
| Wren House Brewing Company | Predation | 99a: American-Style Imperial Stout | Predation is a collaboration imperial stout brewed with Horus Aged Ales. Viscous and sweet, brewed with cocoa nibs, marshmallows, vanilla, & lactose. | 11.6 | 0 |
| Wynkoop Brewing Co | 30th B-Day Imperial Pilsner | 35b: Contemporary American-Style Pilsener | Brewed to celebrate Wynkoop's 30th Anniversary. | 8.8 | 25 |
| Wynkoop Brewing Co | Anne's Raspberry Sour Session Red | 3: American-Style Fruit Beer | | 3.7 | 40 |
| Wynkoop Brewing Co | Astral Booze | 30: Wood- and Barrel-Aged Sour Beer | Golden Sour Ale aged and soured in barrels for over a year. | 4.2 | 30 |
| Wynkoop Brewing Co | B7k Vienna Lager | 45: Vienna-Style Lager | Brewed as Wynkoop's 7,000th batch. Rich Vienna malt character with a crisp, smooth finish. | 4.5 | 22 |
| Wynkoop Brewing Co | Bourbon Barrel Aged Quad | 28: Wood- and Barrel-Aged Strong Beer | Aged 3 months in DeerHammer whiskey barrels. | 10 | 29 |
| Wynkoop Brewing Co | Cherry Kvass | 3: American-Style Fruit Beer | Brewed with hundreds of pounds of Rye and Sourdough bread in the mash and aged on Balaton and Montmorency Cherries for 3 months. | 3.7 | 5 |
| Wynkoop Brewing Co | Cucumber Gose | 78b: Contemporary Gose | Salty, sour and full of Cucumber. | 4.2 | 7 |
| Wynkoop Brewing Co | Dank AF Black IPA | 76: American-Style Black Ale | Dark as night, Hoppy AF. | 5.5 | 62 |
| Wynkoop Brewing Co | Foudre Aged Sour Red | 87d: Belgian-Style Flanders Oud Bruin or Oud Red Ale | Red sour ale aged in Wynkoop's new Slovenian Oak Foudres. | 4.9 | 15 |
| Wynkoop Brewing Co | Piña Vida IPA | 62: American-Style India Pale Ale | | 6 | 60 |
| Wynkoop Brewing Co | Über Lager | 43: Munich-Style Helles | | 4.8 | 25 |
| Wynkoop Brewing Co | Warning Label Triple IPA | 64: Imperial India Pale Ale | Big, balanced and brewed with experimental hop varieties. | 15 | 82 |
| Yachats Brewing | 804 Pils | 41: German-Style Pilsener | Perfect easy drinking German style Pilsner. | 4.7 | 0 |
| Yachats Brewing | Blackberry Sour | 23: American-Style Sour Ale | This beer was fermented with lactobacillus, gnome yeast, and blackberries. Tart with a rich blackberry aroma, and finishes smooth. | 5.5 | 0 |
| Yachats Brewing | Buckle | 85: Specialty Saison | Buckle is a saison fermented with a wild yeast caught by, and cultivated for almost a decade by our brewer. It gives off an eclectic mix of American, and Belgian style yeast aromas with a slight wildflower characteristic. | 6 | 0 |
| Yachats Brewing | Marbled murrelet | 96: American-Style Stout | A slightly roasty and dry American style ale. | 4.8 | 0 |
| Yachats Brewing | South Fork | 85: Specialty Saison | A delicious Saison made with local berries. Tart with a sweet finish. | 6.5 | 0 |
| Yakima Craft Brewing Co | Juic'ddd | 64: Imperial India Pale Ale | The Citra, Bavaria and Mandarin hops create a tropical flavor profile that is fresh and lively and the malt bill keeps this a well balanced and smooth imperial IPA. | 9.8 | 125 |
| Yakima Craft Brewing Co | Pilsnerd | 35b: Contemporary American-Style Pilsener | American Pilsner. Hopped with Azacca and Perle hops pilsnerd is light crisp easy drinking beer. | 4.9 | 15 |
| Yakima Craft Brewing Co | Red Hazy Skies | 63: Juicy or Hazy India Pale Ale | Raspberry Hazy IPA. Hop forward IPA fruited with Raspberries. | 5.91 | 80 |
| Zaftig Brewing Co. | Big Barleywine | 102a: American-Style Barley Wine Ale | 2018 U.S. Open Beer Championship Gold Medalist. Flavored with Target and Fuggle hops, this is an American style barely wine that exemplifies the Zaftig spirit. | 13.5 | 0 |
| Zaftig Brewing Co. | Wee Heavy | 72b: Scottish-Style Heavy Ale | Super malty with hints of fruity and grassy Brittish Hops followed by a touch of roasted barley. Walking around in a kilt with face paint optional. | 10 | 0 |
2018 GABF Routes: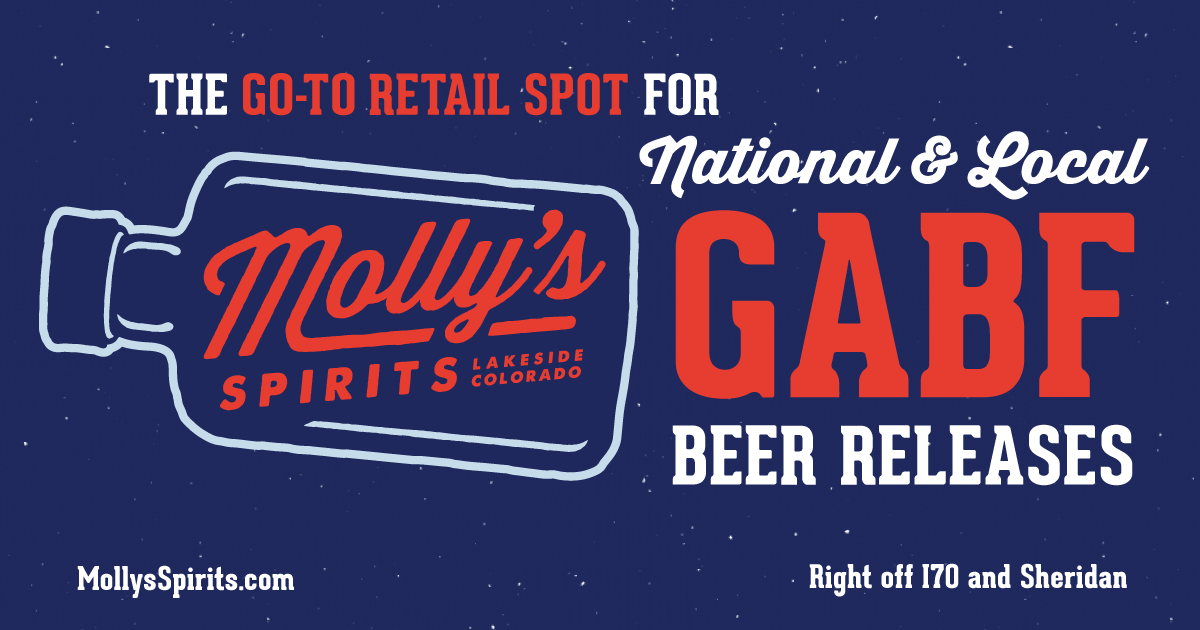 ---