No Comments
Beer Lover's Guide to Paris: French Friends & Belgian Beer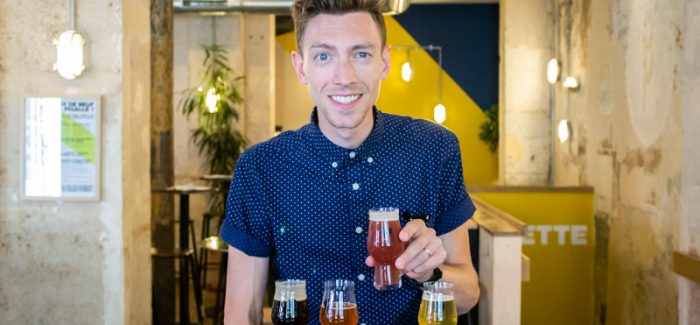 It's hard to believe it's already been over two months since our summer 2018 Europe trip. It still feels like just a couple weeks ago we were walking the black sand beaches of Iceland, gazing out over the Cliffs of Moher and admiring in revered silence the beauty of Westminster Abbey. We talk about our trip all the time and are already dreaming up our next one. But I'm getting ahead of myself. There's one more country and ale adventure story to tell…
"Let me check the map quick and see if there's anything nearby."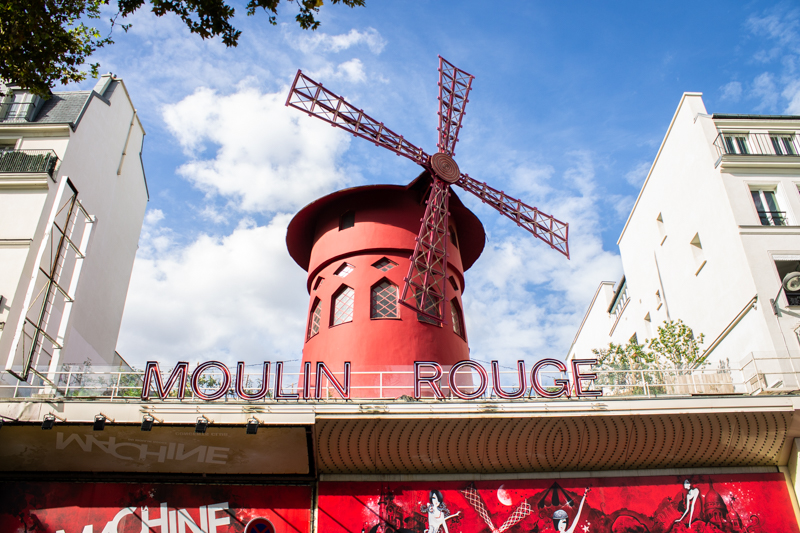 We were standing in front of Moulin Rouge in Paris, the famed burlesque cabaret house which inspired the movie by the same name. It was Friday afternoon and had been a full day already — a morning tour of the Notre Dame, brunch at a cute Parisian cafe, a visit to the Louvre, beers with an old friend, shopping and plenty of walking and train rides.
It was also our second day in Paris — only our first full, we'd arrived the afternoon before — and we were loving every moment of it. Paris really is as beautiful, historic, picturesque and romantic as it's made out to be.
Looks like there's one just around the corner!"
We turned around, walking away from Moulin Rouge, and at a funny six-way intersection took a right. Sure enough, just up ahead and to the left, there it was — our final brewery.
Being beer bloggers, you might guess that our four-country trip through Europe was intentionally planned to explore as much of the international beer scene as we could in a week and a half. In truth, our summer adventure was first and foremost a one-year anniversary trip, a much-needed vacation from work and a chance to cross off a top-of-the-bucket-list item together. Anything more than that was what we wanted to make of it, and if we happened to visit a brewery in each country, great, if not that would be okay, too. But after successfully exploring breweries and making new friends in Iceland, Ireland and London, it almost seemed a shame to miss an opportunity to make it four-for-four with a stop in Paris as well.
Which is why I was on my phone looking at Google Maps for the closest brewery, which it seemed I'd just found — Brussels Beer Project Pigalle.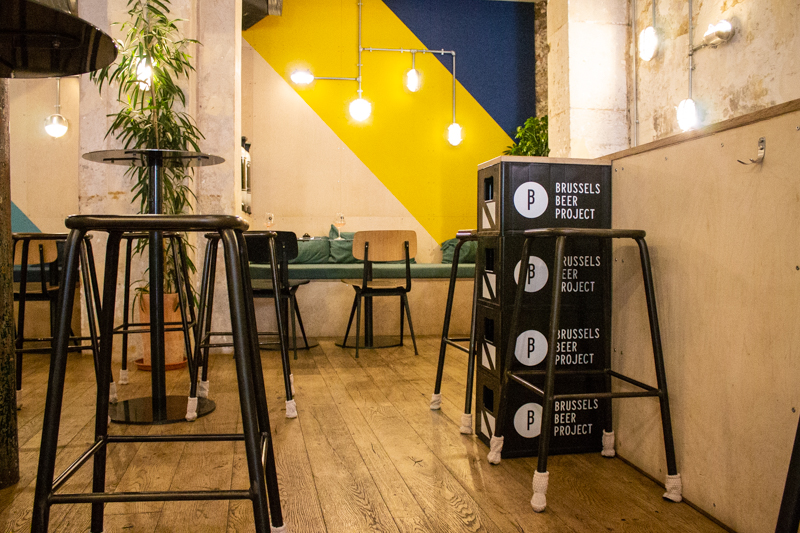 The first thing we noticed was how quiet BBP Pigalle was for a Friday afternoon. Aside from a pair of couples on the front porch as we stepped in, the entire inside was empty. A charming French woman behind the bar introduced herself as Pauline, and we introduced ourselves as American beer bloggers and shared how we'd been trying to visit a brewery in every country. Pauline was thrilled that BBP Pigalle was the final brewery we chose to visit.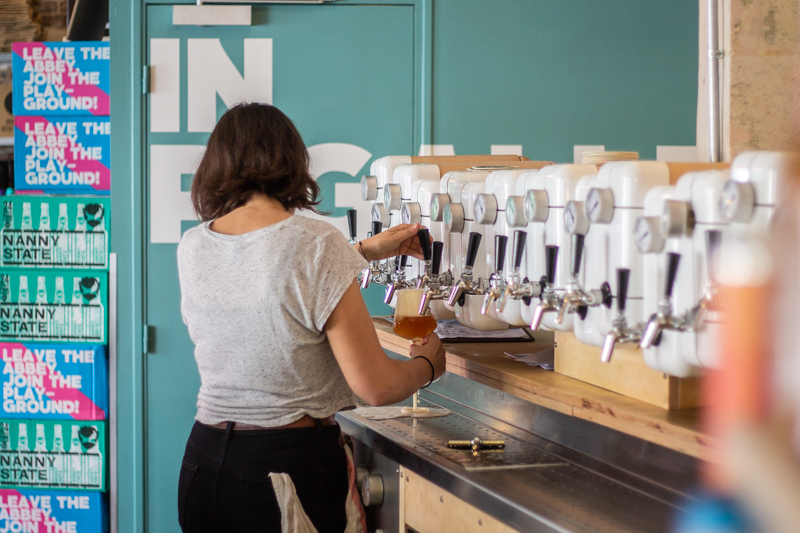 As the name implies, BBP Pigalle technically isn't a French brewery. Like BrewDog's location in London before, we learned that BBP Pigalle is an offshoot location of the original Brussels Beer Project founded and based out of — you guessed it — Belgium. Still, as far as we were concerned, it counted as a brewery visited in each country.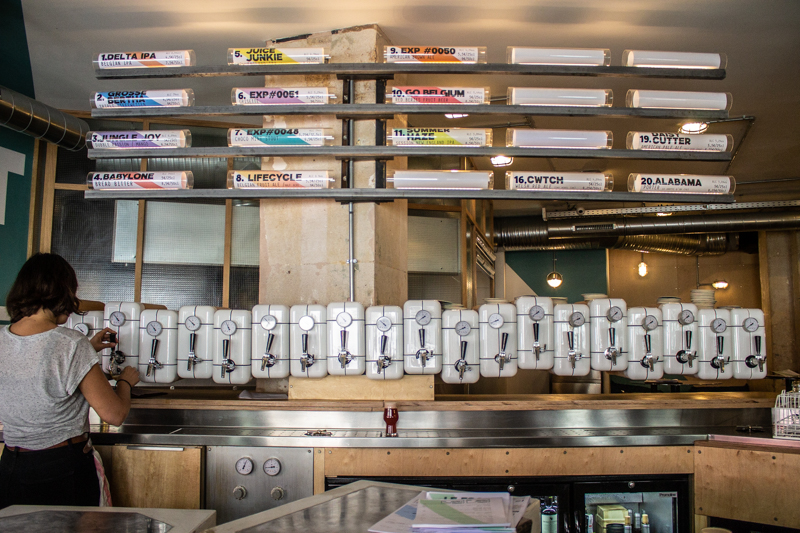 Pauline gave us a quick rundown of the nearly 15 beers on tap. Most of them were brewed by BBP and favored Belgian styles, though there were also a few international guest beers as well. Typically, they have 20 on tap but were down a few when we visited. We settled on a pair of highly colorful flights and sipped from a nearby tall table as we continued our conversation with Pauline.
The BBP Pigalle taproom — an open space plan with both natural elements and modern artwork — is conducive for conversation, almost begging for questions like "What does 'Leave the Abbey, Join the Playground' mean?" and "What's '#BeerForLife' about?"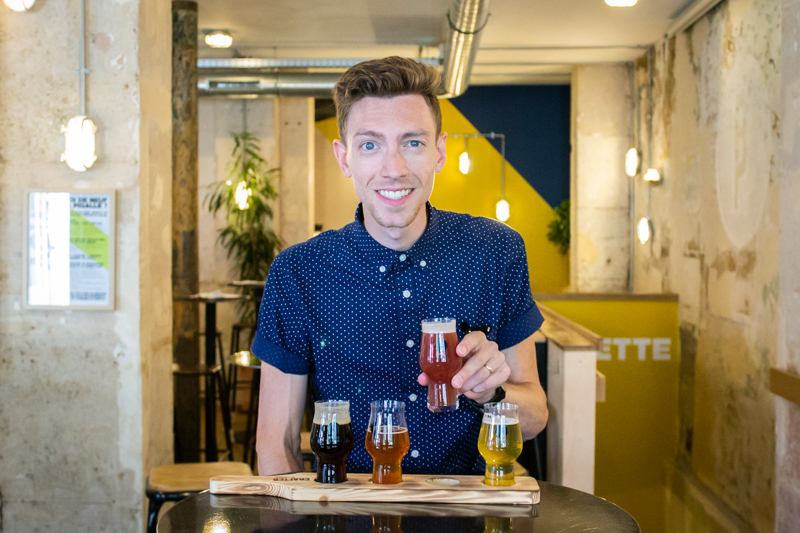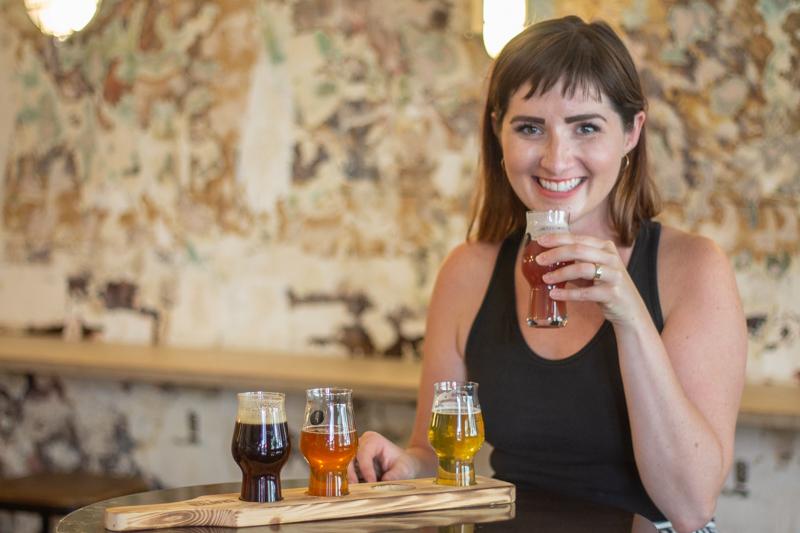 As we recall, the beer was good. It's been over a month since we visited, and unfortunately we haven't gotten into the habit of taking notes yet, so we really don't remember many details. The All Star beers Jungle Joy Passion & Mango Dubbel and Babylone Bread Bitter both stand out as fairly memorable; we each had a pint more after our flights.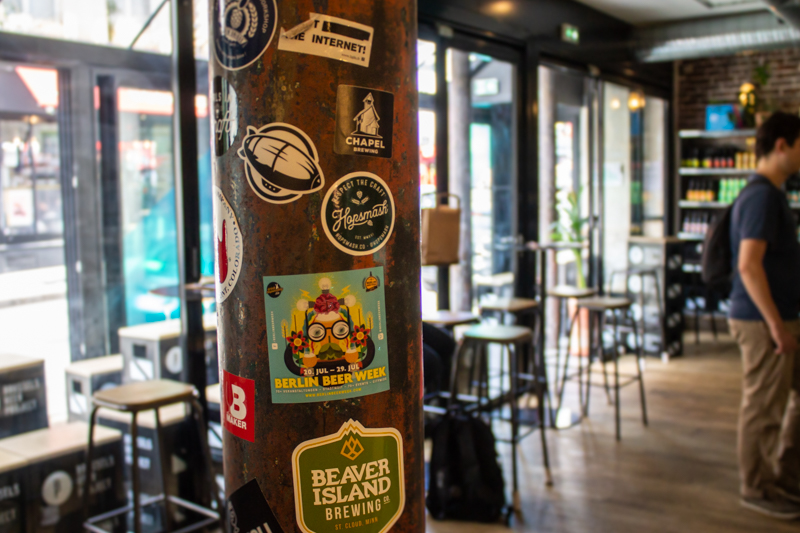 We had a few stickers left with us still, and Pauline happily let us add them to BBP Pigalle's sticker pole. If you ever happen to visit, keep an eye out for Minnesota's Beaver Island Brewing and Chapel Brewing and our friends at Hopsmash and Girls in Craft!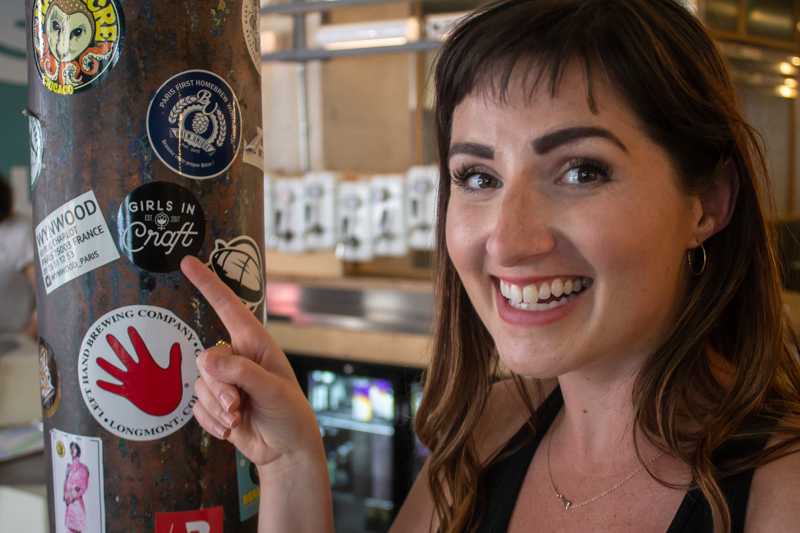 By the time we left an hour or so later, the place was starting to fill with couples and groups trickling in, and we regretted that we couldn't stay longer. That feeling of regret was only amplified the next day as we left Paris for good to fly back home to the States. Eleven days, four countries and seven breweries later, our summer Europe adventure had come to an end. Along the way, new friends were made, many photos were taken, and lots of tasty craft beer was imbibed. Four-for-four, mission accomplished.
---