No Comments
The Weekly Buzz | October 5 – 11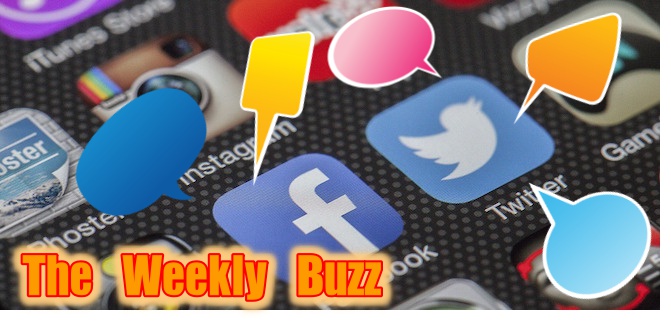 Another week has come and gone, and my life is just as crazy as ever. We are still unpacking everything in our new house, and I've been working a ton of overtime. At least I have beer to keep me sane. Delicious, comforting beer… Anyhoo… Here's some stuff I found on Twitter and Instagram. This is The Weekly Buzz.
Hey! It's Tröegs Man! A man in a costume that creates awareness of Tröegs!
https://www.instagram.com/p/BombZCpHuQV/?utm_source=ig_share_sheet&igshid=g834d97rs3w0
---
I want that entire bucket.
https://www.instagram.com/p/Bor4BRcAkzu/?utm_source=ig_share_sheet&igshid=199fk7gk1vlvb
---
Did you remember to get your Lederhosen dry-cleaned?
https://www.instagram.com/p/BorvSeKH4Ix/?utm_source=ig_share_sheet&igshid=10uuey1oveeg0
---
Want to cook food near some great beer?
We're hiring for the position of Line Cook at our Beer Hall & Restaurant location in Middleburg Heights. If you're interested in applying, please click here for complete details: https://t.co/rbG1NCd1WH #JoinTheFatPack #FatHeadsBrewery #LineCook pic.twitter.com/HXOHgHZo6v

— Fat Head's Brewery (@FatHeadsBeer) October 8, 2018
---
This is the perfect amount of running.
There's still spots for the 0.5K Micro Marathon on 10/27! Your race packet includes a race t-shirt, commemorative pint glass, a race bib w/ 2 free beers & of course, beer to run with. Proceeds go to @americanheart. Registration closes a week from today. https://t.co/TpXtroFqYe pic.twitter.com/Bnt5XTNNmC

— Circle Brewing Co. (@circlebrew) October 8, 2018
---
Literally my favorite beer people…
https://www.instagram.com/p/Boteq-flVZ0/?utm_source=ig_share_sheet&igshid=yajxkyotsqbv
---
Drink a beer for a good cause!
All month long, Blue's turned pink as we team up with @castingforrecovery to support their mission of enriching the lives of those with breast cancer through fly fishing. Learn how you can help out at https://t.co/OYoY2zDjur pic.twitter.com/xTZzGUlAVA

— SweetWater Brewery (@sweetwaterbrew) October 9, 2018
We're supporting the @feelyourboobies in honor of Breast Cancer Awareness Month! $1 of every pint sold on Sun/Oct. 14 will be donated to the Feel Your Boobies Foundation to support educational programs. pic.twitter.com/tqNawORnVQ

— Tröegs Brewing (@TroegsBeer) October 11, 2018
---
Yup.
https://www.instagram.com/p/BozPEsbgd4_/?utm_source=ig_share_sheet&igshid=t9r8lfcedmc0
---
I don't think I can handle an entire month of pizza.
It's #NationalPizzaMonth and we're keeping the ball rolling. @StokedPizza will be outside the Taproom today from 5-10pm! #FoodTruck pic.twitter.com/iyb2BekxDM

— Night Shift Brewing (@NightShiftBeer) October 11, 2018
---
Are you a soccer hooligan with nowhere to go?
Can't drink all day if you don't start in the morning…
…or something like that

See ya down @surlybrewing on Saturday pic.twitter.com/xrGvNDAelG

— Minnesota United FC (@MNUFC) October 11, 2018
---
The ribbon has been cut!
https://www.instagram.com/p/Boz1tDThfFA/?utm_source=ig_share_sheet&igshid=1vrav4he1cr5h
---
Mark those calendars!
Rebellious, rare & ready to push the boundaries of what a beer festival can be, Nitro Fest 2018 returns 11/10. Imbibe exclusive & nitrogenated ales from breweries around the globe as you embrace the dark, swanky sensations of a Voodoo Masquerade. 🎫 👉https://t.co/glhFwJ04TQ pic.twitter.com/jnx0quMy5u

— Left Hand Brewing Company (@LeftHandBrewing) October 11, 2018
---