No Comments
Founders Brewing Launch Week Events Kick Off Colorado Distribution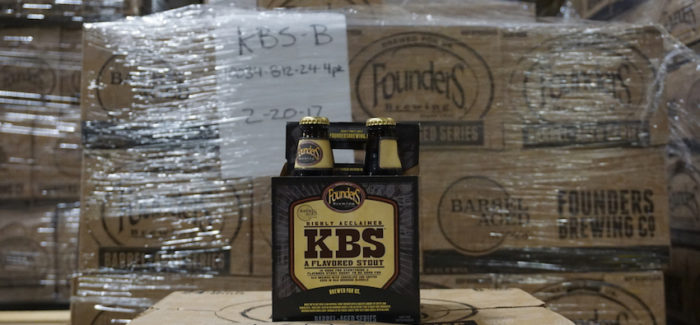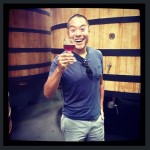 This is a sponsored post on behalf of Founders Brewing
As we first announced back in August, Founders Brewing is finally primed to add Colorado as the 47th state in its national distribution footprint. The iconic Grand Rapids brewery will kick off their Colorado launch with a week of events beginning today, featuring their core lineup, with a larger drop that will include their barrel-aged beer series later in the month.
As the Founders team continues to inch closer to full US distribution co-founder Mike Stevens stresses the significance of their Colorado milestone. "Colorado is just a badass state," said Stevens.
"We started this journey 21 years ago and it was back then, that places like the Pacific Northwest and Colorado first became the meccas of craft," Stevens continued. "For us, it's a huge honor, it's coming full circle, we're finally at center stage."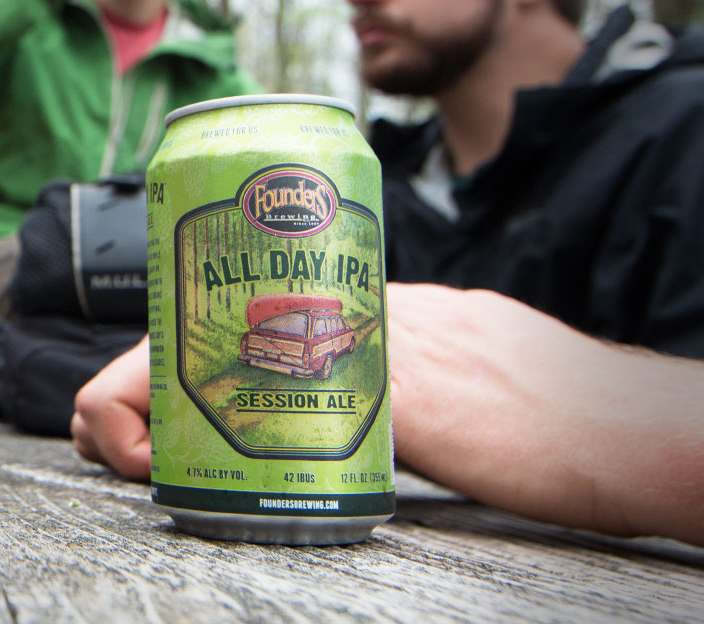 Check below for the full rundown of this week's Founders Brewing Colorado launch events.
Founders' Colorado Launch Week Events
Monday, November 12
Black Bottle Brewery – 1611 S College Ave Unit 1609, Denver, CO | 5 – 7pm
Beers: All Day IPA, Solid Gold Premium Lager, Breakfast Stout
---
Brewer's Republic  – 112 N Nevada Ave, Colorado Springs, CO | 5 – 7pm
Beers: All Day IPA, Breakfast Stout
---
Falling Rock Taphouse – 1919 Blake Street, Denver, CO | 5:30 – 7:30pm
Beers: All Day IPA, Solid Gold Premium Lager, Breakfast Stout
---
The Mayor of Old Town – 632 S Mason Street, Fort Collins, CO | 6 – 9pm
Beers: All Day IPA, Solid Gold Premium Lager, Breakfast Stout
---
Stoney's Bar and Grill – 1111 Lincoln Street, Denver, CO | 6:30 – 8:30pm
Beers: All Day IPA, Breakfast Stout
---
Stoney's Uptown Joint – 1035 E 17th Ave, Denver, CO | 6:30 – 8:30pm
Beers: All Day IPA, Breakfast Stout
---
Tuesday, November 13
Atmosphere Gastropub -1327 Interquest Pkwy, Colorado Springs, CO | 5 – 7pm
Beers: All Day IPA, Breakfast Stout
---
The Hop Grenade – 347 E Foothills Pkwy Unit 120, Fort Collins, CO | 5 – 7pm
Beers: All Day IPA, Solid Gold Premium Lager
---
Tap and Handle – 307 S College Ave, Fort Collins, CO | 5 – 7pm
Beers: All Day IPA, Solid Gold Premium Lager, Breakfast Stout
---
Ale House at Amato's – 2501 16th Street  Denver, CO 80211 | 5:30 – 7:30pm
Beers: All Day IPA, Solid Gold Premium Lager, Breakfast Stout
---
Historian's Ale House -24 Broadway Unit 102, Denver, CO | 7 – 9pm
Beers: All Day IPA, Solid Gold Premium Lager, Breakfast Stout
---
Wednesday, November 14
Lucky Pie Pizza and Taphouse -1610 16th Street, Denver, CO 80202 | 5 – 7pm
Beers: All Day IPA, Solid Gold Premium Lager, Breakfast Stout
---
Trails End Taproom  -3103 W Colorado Ave Colorado Springs, CO | 6 – 8pm
Beers: All Day IPA, Breakfast Stout
---
First Draft Taproom and Kitchen – 1309 26th Street Denver, CO | 5:30 – 7:30pm
Beers: All Day IPA, Solid Gold Premium Lager, Breakfast Stout
---
Front Range BBQ – 2330 W Colorado Ave, Colorado Springs, CO | 7 – 9pm
Beers: All Day IPA, Breakfast Stout
This is a sponsored post on behalf of Founders Brewing
---