No Comments
Founders Brewing 2019 Beer Release Calendar Teases Return of CBS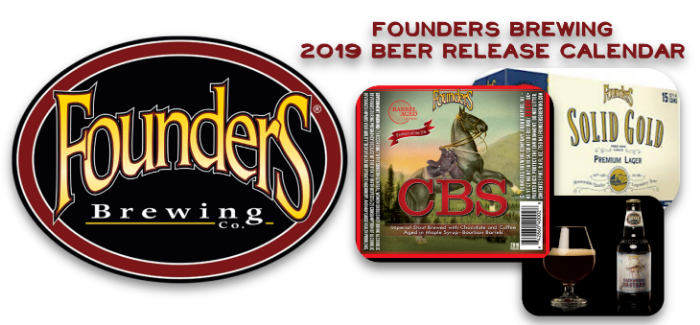 Just as Santa prepares to deliver toys across the globe, Founders Brewing has announced what gifts it has in store for beer drinkers throughout 2019. Founders, which recently expanded its distribution to a total of 47 states by adding Colorado, has unveiled its 2019 Beer Release Calendar. One item that jumps off the page involves the inclusion of its increasingly popular Canadian Breakfast Stout (CBS).
Though the annual, spring release of Founders KBS has always been met with fanfare. CBS largely remained part of the Michigan-based brewery's special releases. In fact, Founders last year scheduled, as part of its Barrel-Aged Series, KBS, Backwards Bastard and four beers listed simply as #3, #4, #5 and #6. It wasn't until late in the year when Founders announced its #6 would indeed be CBS. But, in 2019, there is no surprise — CBS fans can anticipate its release in November.
Also, this year, Backwards Bastard and the brewery's new Solid Gold Lager enjoy year-round status, while Founders has expanded its Taproom Mothership series to include four, yet unnamed, releases. Meanwhile, favorites such as Harvest Ale, All Day IPA and Mosaic Promise remain staples in the Founders lineup.
Please note: All dates and beers are subject to change.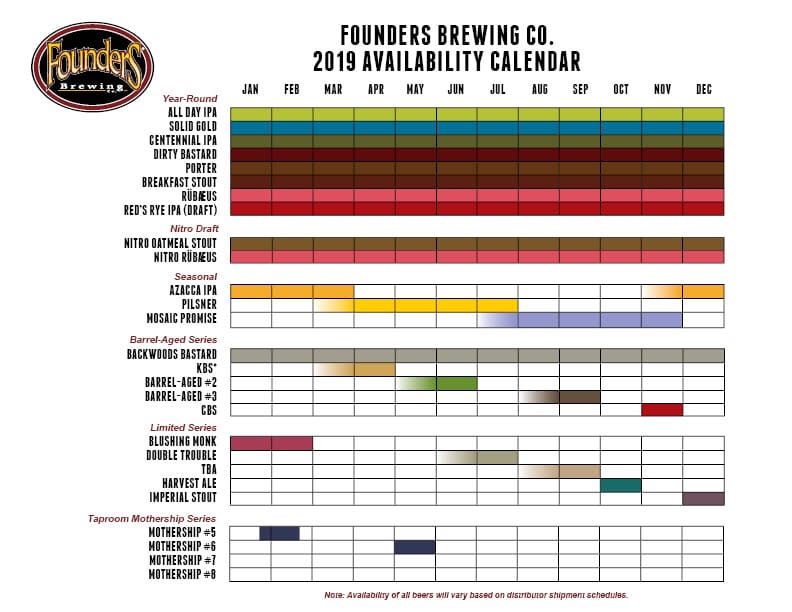 ---