No Comments
2019 Big Beers Belgians & Barleywines Pour List Once Again Brings Heat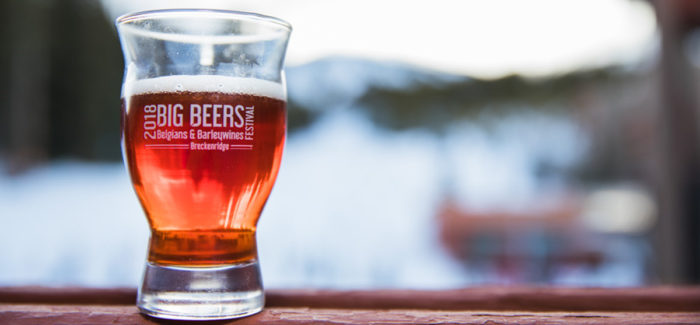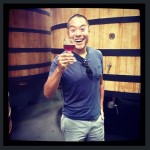 Throughout my years of visiting breweries, attending beer festivals and covering the industry, one thing has become abundantly clear, Coloradoans are spoiled when it comes to beer. This assertion is none more evident than the collection of talent that's assembled each year at Big Beers Belgians and Barleywines and this year's pour list is no different.
Over the past 19 years, Big Beers has grown to become one of the country's premier holistic beer festivals. Stemming from organizers Laura and Bill Lodge's passionate approach toward curating the best talent, while also going above and beyond in ensuring the best attendee experience, Big Beers has come to capture the essence of what it takes to throw the ultimate beer lover's weekend, ranging from a star-studded cast of brewers, to an elite level lineup of beers, intimate brewers dinners, premier educational seminars, other extracurriculars like beer & yoga & a cigar pairing session, all to the backdrop of some of the most stunning mountain vistas and world-class skiing resort. This year's festival will once again return to Breckenridge's Beaver Run Resort, spanning the weekend of January 10-12.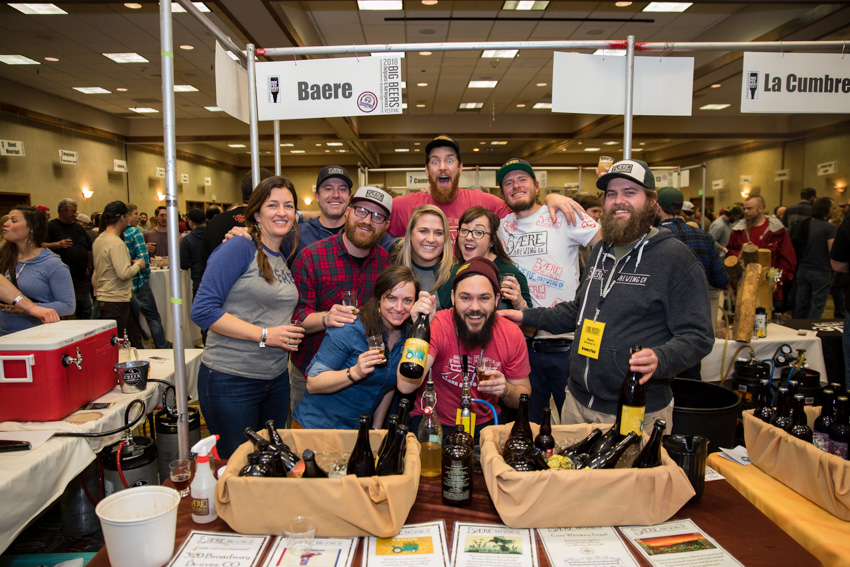 Before we dive into this year's list, it's important to note that this is just a preliminary look at what's most likely to be poured at the festival and that all beers and breweries are subject to change. With that in mind, let's touch on what we're most excited about.
The prevailing theme when taking a look at this year's pour list at first glance is that Colorado breweries continue to up their game and are producing at or near the quality of the country's elite level brewers. Just look at risers like 4 Noses, Amalgam, Baere, Cerebral, Fiction Beer, Liquid Mechanics, New Image, Odd 13, Our Mutual Friend, Outer Range, Paradox, Ratio, River North, Verboten, WeldWerks, Westbound & Down, Wiley Roots, and Woods Boss, who are all bringing out impressive lineups worth exploring up and down.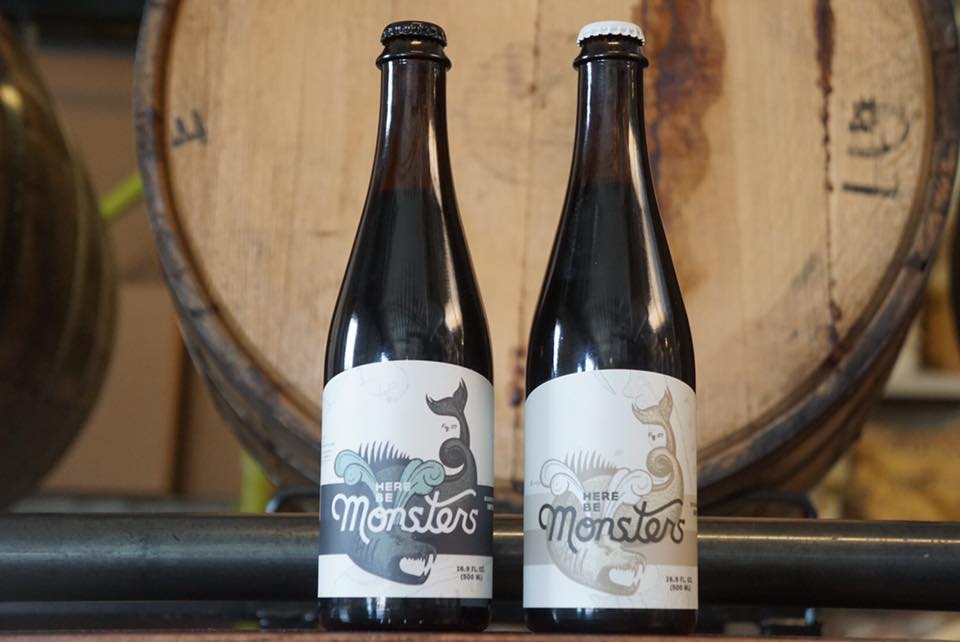 When looking at hyped beers to consider hitting earlier on, look no further than WeldWerks' Medianoche offerings including Bourbon Brandy, Coconut, Peanut Butter, 2018, and also the debut of their English Barleywine, Affination. Side Project Brewing's Beer : Barrel : Time 2018, and Anabasis Blend #3 will both garner tremendous attention along with their Derivation Blend #10. Adding some international flavor with a stacked lineup of Barleywines is Sweden's Nynäshamns Ångbryggeri. Mikerphone, out of Chicago who we've seen multiple times in Colorado throughout the past year will showcase Barrel-Aged Vanillanoize. Kane Brewing will once again bring the house to Colorado with Object Permanence, A Night to End All Dawns, and Picture in Reverse just to name a few. In recent years, Fremont has grown to become one of the event's most consistently strong participants, this year bringing out Three Matts (2018), Brew 2000, Coconut B-Bomb and more. Cerebral's Here be Monsters and Vanilla HBM have become some of Denver's most sought-after beers. Just up the road in Glenwood Springs, Casey Brewing & Blending continues to draw attention for beers like Velvet, Jammy and Supreme Clientele among others. Boston Beer's Utopias and Triple Bock once again return to Big Beers and will garner great interest for their novelty factor, and pretty much everything from Amalgam, will be a hot commodity including All Becomes the Void, their first debut of their barrel-aged Imperial Stout aged on Madagascar Vanilla Beans, Cocoa Nibs and Coconut.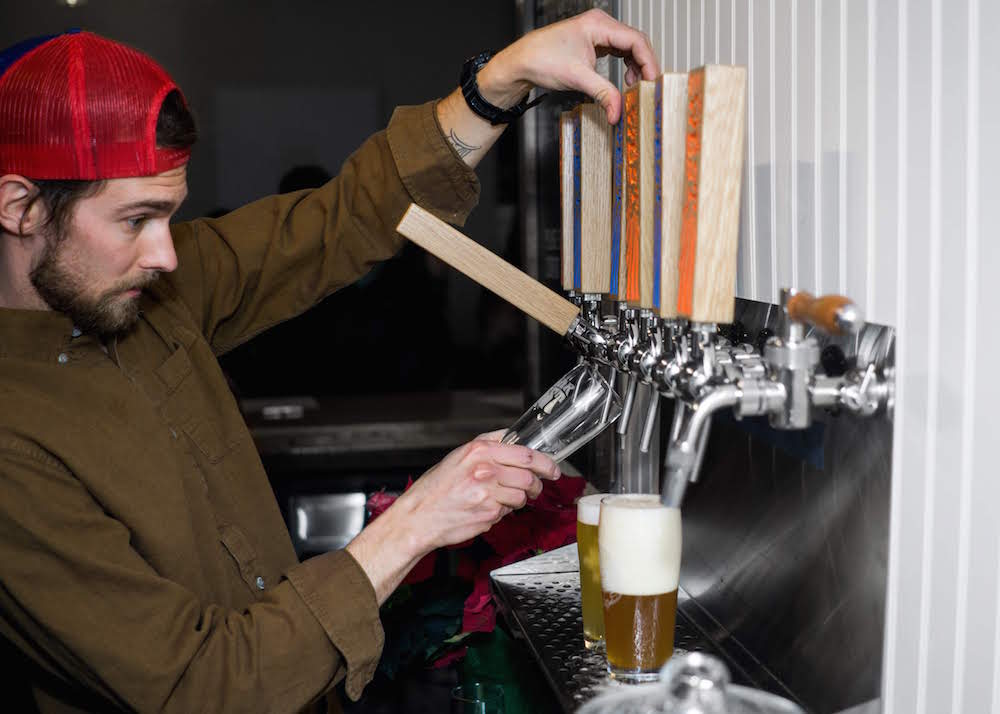 As for a few under the radar gems we're most excited about, 4 Noses' BMF Port Barrel-Aged Stout has been seen early positive feedback from fans, Alesong out of Eugene, OR has consistently grown as one of our favorites at the festival and their Rhino Suit barrel-aged Milk Stout and Raspberry Parliament are both on our radar, Alpine Dog is bringing a pair of bourbon barrel-aged offerings, a Stout and Barleywine that we're extremely intrigued about. Call to Arms' Really, Really Ridiculously Good Tasting, a barrel-aged Wild Saison impressed members of the PD team earlier this year and will make a return appearance next weekend at the fest. Continuing on the wild ale trend, Cellar West Artisan Ales fresh off their move to Lafayette will bring some gems including Scarletta, a bourbon barrel-aged Flanders Red. The last time we tried a clean barrel-aged stout from Crooked Stave was during Mountain Sun's Stout Month two years ago, and yet we still dream of that nectar of the gods, during Big Beers, they're busting out Private Reserve Barrel #146 Heaven Hill aged 27 months in barrels, so it's safe to say we're pretty excited.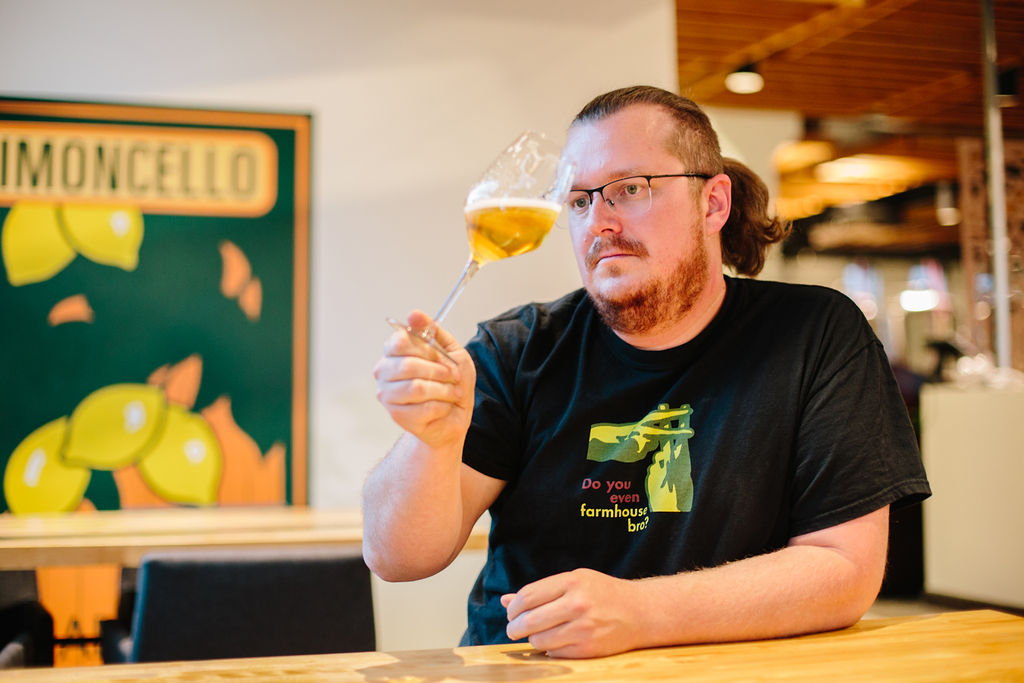 A couple new breweries who've burst on the Front Range's scene as of late include Burns Family Ales, Timnath Beerwerks, and Liberati Osterian & Oenobeers, which focuses on grape driven beer/wine hybrids, if you haven't yet had a chance to explore both, now is the perfect time to try scene's newest risers. One of our favorite late Fall, early Winter specialty beers from New Belgium has gotten the sour treatment as they're bringing Foeder Frambozen, a sour brown with cocoa and raspberries aged in foeders for 12 months. Paradox's Maple Manhattan, a sour ale barrel-aged in Lem Motlow bourbon maple wood barrels, with vanilla, maple syrup, and maraschino cherries sounds like a cocktail lover's dream. Ratio Beerworks is busting out variants from their recent Genius Wizard Bourbon Barrel-Aged Stout release, including Coconut Vanilla, which will see a follow-up bottle release the following week.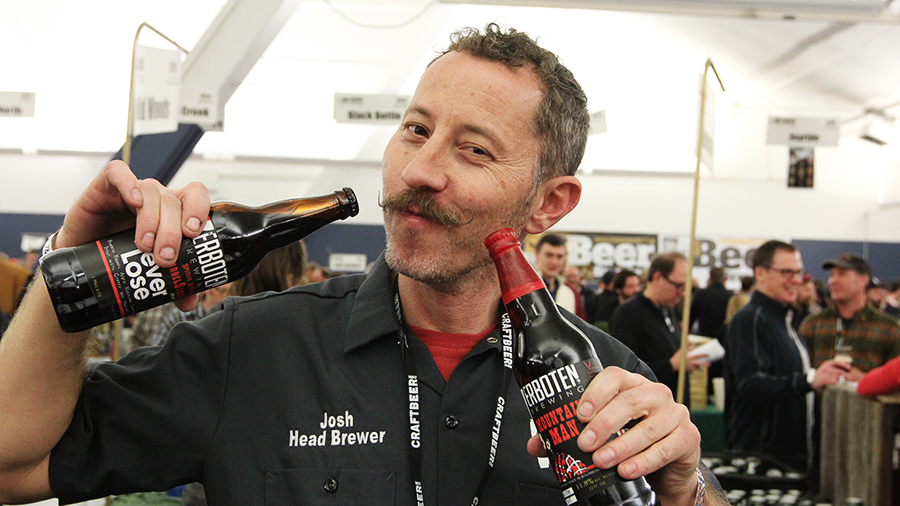 Rhinegeist's Mushhushshu is a different take on barrel-aged beers as it blends several barrel-aged Black Ales that are then infused with coffee, vanilla beans, and cacao nibs. SKA Brewing might be one of the biggest surprises in terms of a lineup, as they're bringing four specialty offerings we haven't seen from them before. Westbound & Down is primed for a monster year and is showing all of that off with an all-star lineup next weekend. I've learned to never sleep on Wiley Roots when it comes to peach sours, so don't miss Any Day Funk: Peach. Finally, don't sleep on Loveland, CO's Verboten Brewing which has quietly become one of Colorado's more prolific barrel-aged beer producers, winning medals now at both GABF and most recently at Festival of Barrel-Aged Beers for Little Nonsense and Cognac/Whiskey Grow Old With You respectively.
Without further ado, here's your preliminary 2019 Big Beers, Belgians, and Barleywines Pour List:
Brewery Name
Beer Name
Description
21st Amendment
Lower De Boom (2015)
Barleywine
21st Amendment
Blood Orange Brew Free! Or Die IPA
Blood Orange Brew Free! is brewed like our original west coast style Brew Free! or Die IPA, but with an abundance of fresh blood orange puree and a twist of citrusy dry hops.
21st Amendment
Monks Blood (2016)
Belgian Strong Dark ale brewed with cinnamon, on oak chips with figs.
21st Amendment
El Sully
Mexican Lager
21st Amendment
Marooned on Hog Island
A rich silky stout, brewed with Hog Island's Sweetwater oyster shells.
4 Hands Brewing Company
Barrel Aged Madagascar Stout
Imperial Milk Stout aged in Bourbon barrels with copious amounts of Madagascar vanilla beans.
4 Hands Brewing Company
Father Time Barrel Aged Barleywine
English barley wine aged in bourbon barrels with huge notes of toffee, vanilla, caramel and bourbon.
4 Hands Brewing Company
Single Origin Stout
Imperial Stout with single origin Ethiopian natural process coffee, Madagascar vanilla beans, cacao from Tanzania and blueberry to accentuate the natural processed coffee.
4 Noses Brewing Company
Balaton Cherry
An oak aged sour ale blended with many vintages and aged on Balaton Cherries.
4 Noses Brewing Company
BMF Port Barrel-Aged Stout
A big stout with lactose, barrel aged in Bourbon barrels, then aged port, then aged our stout.
4 Noses Brewing Company
Ryeciprocal - Salted Caramel
Rye barrel aged stout with Caramel and sea salt added.
Alesong Brewing and Blending
Rhino Suit
Imperial Milk Stout matured in freshly emptied Heaven Hill bourbon barrels to add velvety layers of vanilla and coconut to the sweet and chocolatey malt flavors of the base stout.
Alesong Brewing and Blending
Touch of Brett Mandarina
100% Brettanomyces-fermented farmhouse ale is dry-hopped with Mandarina Bavaria hops to accentuate the yeast-induced tropical fruit and citrus notes.
Alesong Brewing and Blending
Raspberry Parliament
Wild Ale matured in Oregon Pinot Noir barrels that was then moved to 2nd use charred American oak barrels that formerly held bourbon with Oregon raspberries.
Alpine Dog Brewing Co
Bourbon BA Dyatlov Pass Incident
Bourbon Barrel Aged Imperial Stout; rich bourbon and chocolate
Alpine Dog Brewing Co
Bourbon BA Old Liquid Debauchery
Bourbon Barrel Aged Barley Wine; Rich Bourbon, Caramel, Malt
Alpine Dog Brewing Co
Belgian Holiday Ale
Belgian Amber/Dubbel with Currants
Amalgam
Secret Family Recipe
Bourbon Barrel-Aged Golden Sour Ale Refermented on Colorado Grown Peaches, Madagascar Vanilla Beans & Cinnamon Sticks
Amalgam
Balaton Reduction
Inspired by Eisbier production methods, we reduced and concentrated a Balaton Cherry Golden Sour beer aged in California Cabernet Sauvignon barrels by freezing it. We then transferred the concentrated liquid to a freshly dumped bourbon barrel for extended aging. Packaged and served still.
Amalgam
All Becomes Void
Imperial Stout aged in 10 year Dickel and Woodford Double Oak Barrels for 13 months. Aged an additional month in a single Reservoir Bourbon barrel on Madagascar Vanilla Beans, Cocoa Nibs and Coconut. Exclusive blend for Big Beers Festival 2019.
Ancestry Brewing
Bourbon Barrel Aged Belgian Quad
This big Belgian Quad spent over a year in bourbon barrel which contributed beautiful vanilla and a hint of spice to a complex yet drinkable beer that already had waves of Caramel. Belgian yeast adds some Esters reminiscent of raisin and apricot.
Ancestry Brewing
Belgian Dark Strong
This beer drinks much more dry than the color and gravity would indicate. Complex notes of Rum and caramel play well with dark stone fruit esters. Reminiscent of rum soaked figs in caramel sauce.
Angry James Brewery
Two Monks and a Gnome
Belgian Golden Strong
Angry James Brewery
Doppelbock for Strength
Doppelbock
Angry James Brewery
Norwegian Farmhouse
Norwegian Farmhouse
Artisanal Imports - Tripel Karmeliet
Triple
Tripel
Artisanal Imports - Kwak
Bosteels
Strong Amber
Artisanal Imports - De Proef (w/ Surly)
Zwart Black Star
Old Ale-style beer, aged on star anise and sassafras and fermented with the unique Surly-strain of Brettanomyces
Artisanal Imports - La Trappe
Quadrupel
Quadrupel
Artisanal Imports - La Trappe (w/ Brunswick Bierworks)
Ora et Labora
Dopplebock
Artisanal Imports - St Feuillien
Grisette Blanche
Grisette
Artisanal Imports - Omer Vander Ghinste
Cuvee des Jacobins Rouge
Flemish Red
Artisanal Imports - Omer Vander Ghinste
Vander Ghinste Oud Bruin
Oud Bruin
Artisanal Imports - Omer Vander Ghinste
Cuvee des Jacobins Prestige
Prestige is a Lambic blend of 24 month-old foederbier, spontaneously fermented in and blended from foeders IX, XI and XIV.
Artisanal Imports - Omer Vander Ghinste
Kriek des Jacobins
Flemish Sour Cherry Ale
Artisanal Imports - Shmaltz Brewing Co
Bittersweet Lenny's Rye IPA
Rye Double IPA
Artisanal Imports - Shmaltz Brewing Co
Jewbelation 22
22nd Anniversary Strong Ale. 11 Malts, 11 Hops, 11% abv.
Artisanal Imports - Shmaltz Brewing Co
Jewbelation 21
21st Anniversary Strong Ale. 11 Malts, 11 Hops, 11% abv.
Atom Brewing Company
North American Port Barrel-Aged Wheatwine
North American Port Barrel-Aged Wheatwine
Atom Brewing Company
Maggie
Mixed culture, open fermented wild ale aged in neutral oak for 6 months, then aged for an additional 3 months in used Gin barrels.
Avery Brewing Co.
Brut IPA
Brut IPA
Avery Brewing Co.
Brett Lager
Blend of three Lagers aged in Oak Barrels with 3 different strains of Brettanomyces yeast
Avery Brewing Co.
Raspberry Sour
Barrel-Aged Sour Ale with Raspberries
Avery Brewing Co.
Vanilla Bean Stout
Barrel-Aged Stout with Vanilla Beans
Avery Brewing Co.
Raspberry Truffale
Stout aged in Bourbon Barrels with Chocolate and Raspberries
Avery Brewing Co.
Sandy Claws
Bourbon Barrel-Aged Stout with Peppermint and Chocolate
Baere Brewing Company
Saison
Classic Saison brewed with Barley, Wheat, and Rye and bottle conditioned with Brettanomyces for a spicy, dry finish.
Baere Brewing Company
Baere-liner Weisse
Traditional Berliner Weisse brewed with Barley and Wheat. It's soured overnight with our house lactobacillus culture then fermented in stainless with a mixed culture of yeast and bacteria.
Baere Brewing Company
Frambruin
Sour brown ale fermented and aged in American oak barrels with a mixed culture of yeast and bacteria. Refermented on Raspberries and bottled by hand in a strip mall with love.
Baere Brewing Company
Palisade Bing Bourbruin
Sour brown ale fermented and aged in freshly emptied Laws Whiskey House barrels. Refermented on fresh Palisade Bing Cherries and bottled by hand.
Baere Brewing Company
Secale Black Rye Day
Black RyeDay is our annual ode to Pumpernickel bread. This imperial stout was brewed with fennel and caraway seed and aged in a Laws Secale Rye Whiskey barrel.
Ballast Point
High West Barrel Aged Victory at Sea
We partnered with our friends at High West® Distillery to create a barrel-aged version of Ballast Point Victory at Sea, our award-winning Imperial Porter with cold-steeped coffee and vanilla.
Ballast Point
Foeder Aged Blonde
This blonde ale aged in foeders with peaches is delicious and refreshing with notes of stone fruit and slight tropical funk.
Ballast Point
Red Wine Barrel Aged Imperial Russian Stout
Nearly a year in red wine barrels boosts this jet black Imperial stout's chocolate and roasty malt notes for a truly one of a kind experience
Barrel of Monks Brewing
Parade of Souls
Belgian Imperial Stout
Barrel of Monks Brewing
Father Christmas
Spiced seasonal winter ale with hints of clove, cinnamon, and ginger. This beer ages well and multiple vintages are available for comparison. We have for tasting: 1. This year's version. 2. 2016 Father Christmas. 3. Pinot Noir Barrel aged Father Christmas.
Barrel of Monks Brewing
Superwizard
Barleywine
Barrel of Monks Brewing
Pater Rabbit
The base beer is a classic Tripel, golden yellow in color with a full flavor of stone fruits, caramel and spices, including hibiscus for this collaboration.
Bell's Brewery
Expedition Stout
Imperial Stout
Bell's Brewery
Bourbon Barrel Expedition Stout
Bourbon Barrel-Aged Stout
Bell's Brewery
Larry's Latest Quadruple Belgian Style Ale
Belgian Style Quad
Bell's Brewery
Bourbon Barrel Aged Third Coast Old Ale
Barrel-Aged Barley Wine
Big Choice Brewing
Hemlock Double IPA
Double/Imperial IPA
Big Choice Brewing
Maleus Malificarum Belgian Quad
Belgian Style Quad
BJs BrewHouse
Rum Barrel Aged CDA
A Cascadian Dark Ale Aged in a Spirit Hound Rum Barrel
BJs BrewHouse
Fasten Bock
A Strong German Bock Lager
Blackberry Farm Brewery
En Honneur de Toi
Imperial Saison brewed with Comet hops features aromas of gingersnap, lemongrass and orange zest, with subtle malt sweetness, hints of grapefruit and pine, with an earthy, herbal note.
Blackberry Farm Brewery
Biere d'Automne
Brewed in collaboration with New Belgium Brewing with a base of Pilsner, Munich and Rye malts, and a touch of fresh pine buds, sage blossoms, and arugula flowers foraged from the fields at Blackberry Farm. This spicy, funky ale was then matured and bottle-conditioned with brettanomyces lambicus and our own native wild yeast foeder beer.
Blackberry Farm Brewery
Ampersand
Saison brewed with Nelson Sauvin and French Aramis hops for a delicate yet pronounced floral and spice aroma.
Blackberry Farm Brewery
Harvest
A celebration of the Fall harvest tradition, this farmhouse ale is crafted with spelt, rye and oats for a smooth, silky body, rich amber color, and notes of earthy spice.
Bonfire Brewing
Barrel Aged 10w80
A burly imperial stout aged in 39 North oak bourbon barrels for 4 months.
Bonfire Brewing
Barrel Aged Kilt Dropper
Wee Heavy aged briefly in 39 North oak bourbon barrels.
Bonfire Brewing
Naked Lap
Our house sour blend (a golden ale barrel aged/soured with lacto) with a TBD fruit added post-barrel.
Bonfire Brewing
Boom!
Double IPA
Bootstrap Brewing
Insane Rush
IPA
Bootstrap Brewing
Wreak Havoc
Imperial Red Ale
Bootstrap Brewing
Insane Disco
A collaboration with Big Choice Brewing - this beer is a combination blend of Insane Rush and Disconnected Red creating an Insane Disco Party in your mouth.
Boston Beer Co
Samuel Adams Triple Bock
Old Ale
Boston Beer Co
Kosmic Mother Funk
Sour Ale
Boston Beer Co
Utopias
Barrel-Aged Old Ale
Boston Beer Co
Barrel Aged Double Bock
Dopplebock
Breckenridge Brewery
2018 Holidale
Barrel Aged Winter Warmer
Breckenridge Brewery
472 Double IPA
Double IPA brewed with whole cone Chinook and Centennial and heavily dry hopped with Southern Passion
Breckenridge Brewery
Wine Barrel-Aged Sexy Motor Oil
Imperial Oatmeal Stout aged in Pinot Noir Barrels
Breckenridge Brewery
Bourbon Barrel-Aged Sexy Motor Oil
Imperial Oatmeal Stout aged in Breckenridge Distillery Bourbon Barrels for 10 months before finishing with raspberry puree.
Bristol Brewing Co.
Wireless Warlock
Oatmeal Stout Aged in Bourbon Barrels
Bristol Brewing Co.
Old 23
Barrel-Aged Barley Wine
Broken Compass Brewing
LollyHop Barrel Aged Brett IPA
A blend of several different IPAs and double IPAs that were double dry hopped and pitched with Brett. This guy sat in the barrel for 4 months with great hop characteristics and a definite Brett funkiness.
Broken Compass Brewing
Barrel-Aged Imperial FDFH
Barrel-Aged Strong Ale
Broken Compass Brewing
Barrel-Aged Imperial FDFH with Cherries
This version of our barrel aged imperial FDFH was partnered with tart pie cherries in the bourbon barrel to give it a deep, rich flavor with unmistkeable notes of cherry.
Broken Compass Brewing
Cab Sauv Barrel-Aged Belgian Golden Strong
This version of our barrel aged Belgian Golden Strong series was aged for 6 months in a Cab Sauv barrel to give it unmistakeable vinous characteristics and a dry red wine oaky finish.
Broken Compass Brewing
Port Barrel-Aged Belgian Golden Strong with Cherries
This version of our barrel aged Belgian Golden Strong series was aged for 6 months in a Port cask barrel that was used to age Breckenridge Distillery bourbon. We also paired this beer with a bunch of black sweet cherries for a beautiful blush to the color and great cherry flavor
Brooklyn Brewery
Brooklyn Lager
American Lager
Brooklyn Brewery
Hand & Seal
Cognac barrel aged barleywine
Brooklyn Brewery
Bel Air Sour Ale
Our sour ale starts up with bright notes of tropical fruit yet finishes crisp and gently tart
Brooklyn Brewery
Black Ops
Barrel-Aged Imperial Stout
Bruz Beers
Brut La Grande
Belgian-Style Bière Brut
Bruz Beers
King Quad
Quadrupel
Bruz Beers
Hellraiser
Golden Strong Ale
Bruz Beers
Whak
Belgian Strong Ale
Bruz Beers
Trident
Classic Belgian Tripel
Bruz Beers
Beet Saisour
Farmhouse ale fermented with wild yeasts and red beets grown behind our brewery.
Burns Family Artisan Ales
Auld Lang Syne
Barleywine Aged in Brandy Barrels for 5 months.
Burns Family Artisan Ales
Buche De Noel
A traditional Imperial Stout, aged 4 months in a Breckenridge Bourbon barrels.
Burns Family Artisan Ales
Still Life
Fruited Oud Bruin aged with figs, blood orange and bergamot.
Burns Family Artisan Ales
Belgian Quad
Belgian Quadruple
Call to Arms Brewing Co.
Really, Really Ridiculously Good Tasting
Saison conditioned for 6 months in Chardonnay barrels with Brett claussenii for a touch of funk and pleasant fruit character
Call to Arms Brewing Co.
Majestic Wolf Lamp
Dark Belgian Sour fermented in oak puncheons and soured with our house culture with loads of black currants added.
Cannonball Creek Brewing Company
Tripel Danny
Tripel
Cannonball Creek Brewing Company
Imperial Coconut Chocolate Stout
Imperial Stout brewed with toasted coconut and cacao.
Carton Brewing
Aug 2
Dubbel
Carton Brewing
Gilded Lily
Tripel with truffles
Casey Brewing and Blending
Velvet
Ale aged in oak barrels with Apricots (Side Project Collab)
Casey Brewing and Blending
Jammy
Ale aged in oak barrels with Blackberries (Side Project Collab)
Casey Brewing and Blending
Supreme Clientele 2019
Ale aged in oak barrels with Apricots and Peaches
Casey Brewing and Blending
Funky Blender Preserves - Raspberry+Blackberry+Cherry
Ale aged in oak barrels with Raspberries, Blackberries, and Cherries
Casey Brewing and Blending
Funky Blender Preserves - Grape+Blackberry+Cherry
Ale aged in oak barrels with Grapes, Cherries, and Blackberries
Cellar West Artisan Ales
Cobwebs: Stoned Again
Saison Vieille aged two years in oak barrels and refermented on apricots and plums.
Cellar West Artisan Ales
Scarletta
Flanders Red Ale aged in Bourbon Barrels
Cellar West Artisan Ales
Sammy
Dark & Hoppy Farmhouse Ale aged in oak barrels with Brett.
Cerebral Brewing
Here Be Monsters
Imperial Stout aged 17 months in Four Roses Bourbon barrels.
Cerebral Brewing
Here Be Monsters with Vanilla
Imperial Stout aged 18 months in Four Roses Bourbon Barrels then conditioned on a blend of Madagascar Bourbon and Ugandan vanilla beans
Cerebral Brewing
Raspberry Drupaceous
Oak Aged Wild Ale conditioned on copious amounts of raspberry then bottle conditioned with raspberry honey.
Cerebral Brewing
Dynamic Tension
Brewed in collaboration with our friends at Baere Brewing. Oak Aged Wild Ale fermented with a blend of each of our house cultures then conditioned on Barbera grape must.
Cerebral Brewing
Ancient Ruins Rocky Road
Imperial Chocolate Stout brewed with marshmallow, cacao nibs, almond and lactose.
Chain Reaction Brewing
I Have Nipples Can You Milk Stout Me
Imperial Milk Stout with caramel and vanilla
Chain Reaction Brewing
Butterscotch Belgian Rye Stout
Belgian Rye Stout fermented with our house Saison yeast for a dry finish, then randalled through butterscotch.
Cigar City Brewing
Jai Alai
American IPA
Comrade Brewing
DDH Superpower
Comrade Brewing's flagship Superpower IPA with an extra dose of dry-hop
Comrade Brewing
Chocolate Blueberry Quit Stalin
Russian Imperial Stout with toasted cacao nibs and blueberry puree.
Comrade Brewing
Maple Coffee Quit Stalin
Russian Imperial Stout with dark roasted coffee and organic maple syrup
Copper Kettle Brewing Co
Snowed In Mocha
Imperial Oatmeal Stout aged in Breckenridge Bourbon barrels with coconut and chocolate. Infused with locally brewed Pablo's coffee from Denver, CO.
Copper Kettle Brewing Co
Snowed In Maple
Imperial oatmeal stout aged in Breckenridge Bourbon barrels with coconut and chocolate. Infused with maple syrup.
Copper Kettle Brewing Co
Snowed in Coconut
Imperial oatmeal stout aged in Breckenridge Bourbon barrels with coconut and chocolate. Infused with toasted fresh coconut.
Copper Kettle Brewing Co
Well Bred
English Barleywine aged in Dickel and Breckenridge barrels with lavish hints of vanilla, caramel and oak.
Copper Kettle Brewing Co
Menage A Quatre - Raspberry
A golden sour fermented and aged with four different microorganisms in oak wine barrels and raspberries including 2 types of yeast and 2 types of bacteria.
Copper Kettle Brewing Co
Menage A Quatre - Blackberry
A golden sour fermented and aged with four different microorganisms in oak wine barrels and blackberries including 2 types of yeast and 2 types of bacteria.
Crazy Mountain Brewery
Gin & Juice
Juniper Pale Ale with Grapefruit and Lime Juice
Crazy Mountain Brewery
Raspberry Belgian Quad
Quadruple with Raspberries
Crazy Mountain Brewery
Lawyers, Guns & Money
English-style Barleywine
Crazy Mountain Brewery
Emotional Rescue
Double IPA
Crooked Stave Artisan Beer Project
Private Reserve Barrel #146 Heaven Hill
Bourbon Barrel Aged Imperial Rye Stout Barrel #146 Aged in Heaven Hill Bourbon barrel for 27 months.
Crooked Stave Artisan Beer Project
Mama Bears Private Reserve Sour Cherry Cinnamon & Vanilla Whiskey Barrel 2017
Burgundy Sour Ale with Colorado Montmorency Cherries Finished in Cinnamon & Vanilla Whiskey Barrels for 12 months
Crooked Stave Artisan Beer Project
Crooked Sour Patch
Wild Ale Aged in Oak Barrels with Raspberries and Blueberries, Dry Hopped with Huell Melon and Fresh Valencia Orange Zest
Crooked Stave Artisan Beer Project
Serenata Notturna Reserva Laws Secale Rye Whiskey 2016
Belgian Style Golden Strong Ale Aged in Laws Secale Rye Whiskey Barrels
Crow Hop Brewing Col., Ltd.
Twelve Twenty-Five
The 2018 version of our annual Spiced Imperial American Stout is brewed with vanilla beans, orange peel, cinnamon sticks and brown sugar.
Crow Hop Brewing Col., Ltd.
Winter Fire
Belgian IPA with Galaxy hops and Belgian yeast
Crow Hop Brewing Col., Ltd.
Gin Barrel-Aged Road 23 Farmhouse Ale
Road 23 Saison in Spring 44 Old Tom Gin barrels
Declaration Brewing
Indentured Soul Reserve
Barrel-Aged Barleywine
Declaration Brewing
Straight Outta Golden
Belgian Golden Strong
Declaration Brewing
Barrel-Aged Straight Outta Golden
Belgian Golden Strong aged in barrels
Declaration Brewing
Mile Highlander
Scottish Strong Ale
Deep Ellum Brewing Company
Four Swords
Barrel-Aged Quadruple
Deep Ellum Brewing Company
Deep Ellum White IPA
White IPA with Summit, Callista, and Ekuanot hops.
Deep Ellum Brewing Company
Darkest Hour
Barrel-Aged Imperial Stout
Deep Ellum Brewing Company
Dream Crusher
Double IPA
Deschutes Brewery
Dissident Brett
Ode to Oud Bruin
Deschutes Brewery
Baltic Porter
Baltic Porter
DESTIHL Brewery
WiLD Sour Series - Apricot
Dry-hopped Sour with Apricot
DESTIHL Brewery
Dosvidanya Rye
Rye Whiskey Barrel Aged Russian Imperial Stout
DESTIHL Brewery
Privyet
Russian Imperial Stout
DESTIHL Brewery
Saint Dekkera Reserve Sour Ale - Fraise
Barrel-aged Strawberry Ale
DESTIHL Brewery
Deadhead IPA Series - Touch of Haze
Hazy IPA with Mosaic and Cascade Hops
Dillon Dam Brewery
Calavera
Mexican Chocolate Stout blended with Ecuadorian Cocoa nibs, Cassian Bark (cinnamon), Vanilla, Habaneros and Hatch Green Chilis
Dillon Dam Brewery
Here's Your Dam IPA
West Coast-style IPA with Citra, Simcoe, Amarillo, El Dorado, Chinook, and Cascade and a generous dry hop including Mosaic, Azzaca, and Idaho 7.
Dillon Dam Brewery
Whiskey Barrel-Aged Imperial Oatmeal Stout
Whiskey Barrel-Aged Imperial Oatmeal Stout
Dogfish Head Craft Brewery
Pennsylvania Tuxedo
Spruce Tip Pale Ale
Dogfish Head Craft Brewery
Namaste White
Witbier with ingredients of dried organic orange slices, fresh-cut lemongrass, peppercorns and a bit of coriander for a refreshing and sessionable experience
Dogfish Head Craft Brewery
Fruit Full Fort
Strong Ale brewed with Raspberry, Blackberry, Boysenberry and Elderberry.
Dogfish Head Craft Brewery
Oak Aged Vanilla World Wide Stout
Imperial Stout aged on oak with real vanilla beans
Dry Dock Brewing Co.
2018 Bligh's Barleywine
Barrel-Aged Barleywine
Dry Dock Brewing Co.
2018 Imperial Stout
Imperial Stout aged 6 months in bourbon barrels.
Dry Dock Brewing Co.
Coconut Belgian Dark
Barrel-Aged Coconut Belgian Dark
Duvel USA Ommegang
Duvel Single Fermented
Belgian Golden
Duvel USA Ommegang
Saison Rose
Oak-Aged Hibiscus Sasion Co-Fermented w/ Chardonnay Juice
Duvel USA Ommegang
Double Barrel Dubbel
An Abbey Dubbel aged in a mix of bourbon and brandy casks, then blended.
Duvel USA Boulevard
Love Child #9
Boulevard's Love Child Series of wild ales are barrel aged with cultures including Lactobacillus and Brettanomyces.
Duvel USA Boulevard
Saison Brett
Based on our beloved Tank 7, this astonishing saison is assertively dry-hopped with Amarillo, Calypso and Citra hops, then bottle conditioned with Brettanomyces
Ecliptic Brewing
Starburst IPA
IPA
Ecliptic Brewing
Star Party Brut UOA
Brut IPA
Ecliptic Brewing
Bourbon Barrel-Aged Orange Giant Barleywine
Barleywine Aged in Bourbon Barrels for 12 months.
Ecliptic Brewing
Syrah Barrel-Aged UltraViolet Blackberry Sour Ale
Barrel-Aged Blackberry Sour aged in 6-year-old Syrah red wine barrels for 9 months
Ecliptic Brewing
Falling Asteroid Whiskey Barrel-Aged Imperial Porter w/ Cocoa Nibs
Barrel-Aged Imperial Porter with Cocoa Nibs made in collaboration with Falling Rock
Eddyline Brewery
14'er Java Stout
Imperial Java Stout with Buena Vista Roastery coffee and lots of roasted chocolate malts
Eddyline Brewery
Barrel-Aged 14'er Java Stout
Imperial Stout aged in Deerhammer whiskey oak barrels for 8 months
Eddyline Brewery
Epic Day DIPA
Double IPA
El Rancho Brewing Company
Disgruntled Cindy
Bourbon Barrel-Aged Barleywine
El Rancho Brewing Company
To the Yard
To The Yard Milk Stout was brewed with lactose and conditioned on cocoa nibs and vanilla, resulting in a silky-smooth dessert stout. From here it was aged in a Vapor Distillery bourbon barrel for 6 months.
El Rancho Brewing Company
Argo
Belgian Golden Strong Ale
El Rancho Brewing Company
The 13
Old Ale
El Rancho Brewing Company
Rancho Reaction Collaboration
El Rancho's BBA Barleywine blended with Chain Reaction's BBA Milk Stout
El Rancho Brewing Company
Flower Power
Double IPA with kettle and dry hop additions of Amarillo, El Dorado, and Denali
Elevation Beer Co.
2014 Arete
Barleywine
Elevation Beer Co.
Signal de Botrange
American Interpretation of Belgian Farmhouse Ales aged in Chardonnay barrels from Infinite Monkey Theorem
Elevation Beer Co.
Acide
Dry Hopped Sour Saison
Elevation Beer Co.
Red Wine Apis IV
Red Wine Barrel-Aged Quadruple
Elevation Beer Co.
Imperial Stout
Imperial Stout
Elevation Beer Co.
Coconut Oil Man
Bourbon Barrel-Aged Imperail Stout with Coconut
Epic Brewing
Big Bad Baptist
Barrel Aged Coffee Stout
Epic Brewing
Baptista
Big Bad Baptista is inspired by traditional Mexican coffee, Café de Olla, which is served with cinnamon and piloncillo, an unrefined sugar
Epic Brewing
Triple Barrel Big Bad Baptist
Imperial stout aged in Whiskey & Rum barrels with cocao nibs, barrel aged coffee, & barrel aged coconut added.
Epic Brewing
Quadruple Barrel Big Bad Baptist
Imperial stout aged in whiskey & rum barrels with roasted cacao nibs, almond flavor, barrel aged coffee beans, barrel aged coconut & barrel aged almond
Epic Brewing
Double Hazy IPA
Imperial Hazy IPA
Epic Brewing
Oak & Orchard Dark Plum
Sour Ale with Plums
Epic Brewing
Sour Brainless Pink Guava
Pink Guava Sour Ale
Epic Brewing
Smoked & Oaked
Smoked Ale aged in barrels
Epic Brewing
Brainless on Peaches
We put our Brainless® Belgian Golden Ale into used French Oak white wine casks with organic peach puree for a secondary fermentation and maturation.
Epic Brewing
Brainless Passion
Golden Ale with Passionfruit
FATE Brewing
Imperial Stout
Barrel-Aged Imperial Stout aged in red wine port barrels for 9 months.
FATE Brewing
Barrel-Aged Wheatwine
Wheatwine aged in oak barrels.
FATE Brewing
Decima
Belgian sour quad aged in Leopold Brother's barrels. Bold, dark and tart.
FATE Brewing
Midas
Triple IPA aged in chardonnay barrels with chardonnay grape must added.
Fiction Beer Company
Coconut Vanilla Barrel aged Malice and Darkness
Law's Whiskey Bourbon Barrel Aged Russian imperial Stout aged on coconut and Vanilla.
Fiction Beer Company
Headology
Quadruple Dry Hopped Triple New England Style IPA
Fiction Beer Company
Barrel-Aged Foreshadowing
Laws Whiskey Barrel Aged English Barleywine
Firestone Walker Brewing Company
XXII Anniversary Ale
Blended Barrel-Aged Ale
Firestone Walker Brewing Company
Mole Merkin
A variant of our Velvet Merkin, Mole Merkin was inspired by the traditional Mexican dish, Mole. We added dried Puya chili, cinnamon, & cocoa nibs from the Dominican Republic to a Brandy Barrel aged version of our Velvet Merkin.
Firestone Walker Brewing Company
Krieky Bones
Wild Ale Fermented with Sour Cherries
Firestone Walker Brewing Company
UnderCurrants
Wild ale fermented with Black Currants
Fremont Brewing
Brew 2000
Barrel Aged Barleywine
Fremont Brewing
Three Matts (2018)
A reserve blend of 2015 Rittenhouse Rye Bourbon Dark Star, 2015 Wild Turkey Bourbon Dark Star, 2016 Cruzan Rum B-Bomb, 2016 Heaven Hill Rusty Nail, 2016 Heaven Hill Imperial Oatmeal Milk Stout with Bing and Van Cherries
Fremont Brewing
The Rusty Nail (2018)
Bourbon Barrel Aged with Licorice and Cinnamon Bark
Fremont Brewing
Coconut B-Bomb
This year's release of B-Bomb is aged in 12-year-old American Oak bourbon barrels and is a blend of 9, 12, and 24-month old barrel strength Winter Ale. This special edition adds toasted coconut to complement the bourbon, oak, cacao, and leather notes achieved from B-Bomb's extended barrel aging and barrel blending
Fremont Brewing
Waves of Light
Foeder saison lightly dry hopped with Loral and Wakatu hops. From our Black Heron Project.
Funkwerks
Saison
Classic Farmhouse Saison
Funkwerks
Raspberry Provincial
Sour ale with raspberries
Funkwerks
Luminoso
Sour Blonde aged in a variety of barrels collectively for two years and was then blended with a lighter kettle sour
Funkwerks
Level Thirteen
Belgian Strong Ale aged in Bourbon Barrels
Glenwood Canyon Brewing Company
Barrel Project #14
Barrel Project #14 is our 2017 Carbonator Doppelbock aged in Port Wine barrels from Maison La Belle Vie Winery from Palisade Colorado. The Vin de Noix Port Wine is a fortified Cabernet, Merlot and Syrah blend that is then aged on English green walnuts. We aged this Carbonator Doppelbock for 1 year in our barrel room
Glenwood Canyon Brewing Company
Bourbon Barrel-Aged Eisbock
Our Bourbon Barrel Aged Eisbock was our newer 2018 Doppelbock aged in Woody Creek Bourbon barrels and was then pushed from the barrel and frozen in a stainless steel tank to eliminate the remaining sugar and water.
Goose Island Beer Co.
2018 BCS Reserve
Bourbon County Stout aged in 12 year Elijah Craig barrels
Goose Island Beer Co.
2018 BCS Proprietors
Bourbon County Stout infused with dark chocolate and cocoa nibs
Goose Island Beer Co.
Sofie Paradisi
Barrel-Aged Saison with pureed grapefruit
Goose Island Beer Co.
BCS Wheatwine
Analogous to a Barleywine but made with only 2 row malted barley and malted wheat. Aged in fresh bourbon barrels.
Grand Teton Brewing
Sheep Eater
Scotch Ale
Grand Teton Brewing
Coming Home 2018
Barleywine aged in gin barrels from Jackson Hole Stillworks. Prior to the gin, these barrels previously held whiskey
Gravity Brewing
Olde Gravitatem
English-Style Strong Ale
Gravity Brewing
Aquila
Champagne-Style Belgian Ale brewed with zinfandel grape must and pomegranate.
Gravity Brewing
Barrel-Aged Tsar Bomba
Barrel-Aged Imperial Stout
Gravity Brewing
Houndbeast
American Style Barleywine
Great Divide Brewing
Wood Werks #2 - Flemish-Style Sour
Barrel aged sour brown ale with strawberries added
Great Divide Brewing
Wood Werks #3 - Brown Rye Ale
Imperial Brown Rye aged for 13 months in rye whiskey barrels
Great Divide Brewing
Barrel-Aged Yeti
Imperial Stout aged for at least 12 months in whiskey barrels
Green Flash Brewing
Flanders Drive
Sour Red Ale aged in Bourbon Barrels
Green Flash Brewing
Baroque Belgique
Belgian-style Pale Ale with Brettanomyces
Green Flash Brewing
Divine Sauvage
Belgian-style Triple aged in a variety of French Oak vintage red wine barrels for up to 30 month
Green Flash Brewing
Fluthered Irish Red
Irish Red ale aged in Jameson Whiskey barrels
Grimm Brothers Brewing
13th Door
Bourbon Barrel Aged German Barleywine
Grimm Brothers Brewing
Once Upon a Time
blended sour ale
Grimm Brothers Brewing
Bleeding Heart
Cherry Chocolate Baltic Porter
High Alpine Brewing Company
Putin on Your Big Boy Pants
Imperial Stout barrel aged in Quintessa Cabernet Sauvignon wine barrels for 19 months
High Alpine Brewing Company
Old Crank Barleywine
Traditional American Barleywine aged in Prisoner Wine barrels for 20 months
High Alpine Brewing Company
The Matron
Imperial Stout barrel aged in Deerhammer American Single Malt Whiskey barrels for twelve months.
High Alpine Brewing Company
Pandyfackler Oud Bruin
Oud Bruin aged on Quintessa Wine barrels for 18 months.
High Hops Brewery
Wee Heavy
Strong Ale
High Hops Brewery
Dr. Pat's Double IPA
Imperial IPA dry-hopped with Citra and Cascade
High Hops Brewery
La Peche au Bois
Golden Strong Ale aged in chardonnay barrels rested on peaches and dry Hopped with peachy Palisade hops and Nelson Sauvin.
High Hops Brewery
Destro
Dunkel Marzen
High Hops Brewery
BlackStar Porter
Rum Barrel-Aged Porter
Hogshead Brewery
Divine Right
Imperial Stout
Hogshead Brewery
Window Licker
Barrel-Aged Barleywine
Holidaily Brewing
Four Brothers Belgian Quad
A gluten-free Belgian Quadrupel brewed in a manner consistent with the Trappist brewers of Belgium
Holidaily Brewing
Santa's Nightcap
Gluten-free Bourbon Barrel Aged Imperial Stout
Horse & Dragon Brewing Company
Bourbon Barrel-Aged Dragonfire
Bourbon Barrel-Aged Imperial Stout
Horse & Dragon Brewing Company
H&D Snug
Vanilla Caramel Double Cream Ale
Horse & Dragon Brewing Company
Rum Barrel Aged Scottish Tradesman
Coconut Porter aged in rum barrels
Intersect Brewing
The Hounds of Hell
Imperial Red Ale
Intersect Brewing
Friend of Chaos
Imperial Black Rye Ale
Jessup Farm Barrel House
Happy Creatures Brett IPA
A Good Bugs collaboration beer. Fermented with wild Saccharomyces and multiple strains of Brettanomyces, matured in neutral oak barrels, and hopped with Vic Secret, Amarillo, and Citra hops.
Jessup Farm Barrel House
3 Year Anniversary Beer
Belgian-style Tripel, aged in Chardonnay barrels with multiple strains of Brettanomyces and dry-hopped with Nelson Sauvin
Jessup Farm Barrel House
Jimmy Buffett Problem
Double IPA brewed with Cashmere, Denali, and El Dorado hops, aged in a blend of rum and bourbon barrels, and conditioned on toasted coconut and pineapple puree
Jessup Farm Barrel House
Feats of Strength
Imperial stout aged in a blend of Bourbon and Scotch barrels, conditioned on whole bean coffee and cacao husks
Joyride Brewing Company
Your Steps Alone
Brett Saison aged in wine barrels for 8 months with raspberries, cherries, and lacto.
Joyride Brewing Company
Keeping it Daft
Biere de Garde
Joyride Brewing Company
Baby on Board
Patersbier to commemorate brewer Kyle's first child.
Kane Brewing Company
A Night to End All Dawns
Bourbon Barrel Aged Imperial Stout
Kane Brewing Company
2555
Our Seventh Annual Anniversary Ale. A blend of bourbon barrel aged Belgian Style Quadruple. We brew and age a new vintage of Quadruple each year then blend it will previous vintages of our anniversary ale.
Kane Brewing Company
Driftwood
Imperial Brown Ale brewed with Molasses and Maple Syrup aged in Apple Brandy barrels for 12 months.
Kane Brewing Company
Object Permanence
Bourbon Barrel Aged English Barleywine
Kane Brewing Company
Picture in Reverse
Old Ale aged in bourbon barrels for over 12 months
La Cumbre Brewing Co.
La Negra
Bourbon barrel-aged Imperial Russian Stout.
La Cumbre Brewing Co.
Pina Quercus
Tequila Barrel-Aged Sour with Pineapples
La Cumbre Brewing Co.
Ocho-8th Anniversary Ale
Red Wine Barrel-Aged Sour with cherries
Lagunitas Brewing Company
Cognac BA Davey Murray
A strong scotch ale with some smoked malts aged in an old Cognac barrel for more than one year.
Lagunitas Brewing Company
Aronia/Black Currant Eroica
Special edition of Eroica, aged 18 months in red wine barrels and finished with Aronia berries and Black Currants.
Lagunitas Brewing Company
Sonoma Farmhouse Brett Stout
Sonoma County red wine barrel aged Imperial Stout fermented with Brettanomyces.
Liberati Osterian & Oenobeers
Oximonstrum
Made with 35% of Nebbiolo and Barbera grapes from Piemonte Italy. The Oximonstrum is purposedly microoxigenated to create a profile similar to an aged port wine.
Liberati Osterian & Oenobeers
Vino Veritas
This high gravity oenobeer has the malt profile of a Quad, but is something very far from a Belgian Quad at the same time. It resembles a tannic red wine, with hints of spicy spanish cedar wood. Super dry, the tannins battle with the high alcohol content. The 30% Cabernet Sauvignon grapes from the Sonoma Valley impart a reddish hue
Liberati Osterian & Oenobeers
C-3PO
Imperial IPA Oenobeer
Liberati Osterian & Oenobeers
Verba Volant
This is an ode to new world fruit bombs, the 49% of Malbec from Plum Ridge in Sonoma explodes into a galaxy of red fruits, centered cherry.
Liberati Osterian & Oenobeers
Parvus Titan
This mineral petite oenobeer shows our passion and respect for small but characterful brews. With our beloved noble East Kent Golding hop, and with 20% of Viognier grapes grown in the Walla Walla Valley, between Washington and Oregon, Parvus Titan is exactly what the name says: a Small Titan, a small beer with a big character.
Liquid Mechanics Brewing
Raspberry Eisbock
We brewed a 7% dopplebock. Then we froze it, pulled out the ice and concentrated it up to 17% ABV. Aged it on raspberries, cuz, why not
Liquid Mechanics Brewing
Coconut Anarchy
Our house RIS aged for a year in Sprit Hounds whiskey barrels. Then it sits on coconut
Liquid Mechanics Brewing
BA Awesomesauce
2015 Vintage of our Barrel Aged American Barleywine
Liquid Mechanics Brewing
Beasts of Bourbon
A devilish blend of our BBA RIS and BBA Barleywine.
Liquid Mechanics Brewing
Ring Oh Fire!
Citrus forward Double IPA brewed with Abbey yeast then infused with Habanero and Serrano peppers
Liquid Mechanics Brewing
Peanut Butter Porter
Imperial porter infused with peanut
Locavore Beer Works
Black Pearl
Imperial Porter aged in Breckenridge Barrels
Locavore Beer Works
Quadricorn
Quadricorn is a Quadruple brewed in 2017, bottle conditioned and aged for one year.
Locavore Beer Works
Lawdy Laws
Our big Quad aged in Laws Rye, Bourbon barrels.
Lone Tree Brewing
Hop Zombie Imperial Red IPA
Imperial Red Ale
Lone Tree Brewing
Triple IPA
Triple IPA with five hops (Mosaic, Motueka, Calypso, Simcoe, and an experimental hop)
Lone Tree Brewing
Doppelbock
Dopplebock
Loveland Aleworks
Bourbon Barrel-Aged Imperial Stout
Imperial Stout aged for 6 months in Peach St. Distilling 4 year Bourbon barrels
Loveland Aleworks
Tequila Barrel Aged Raspberry Sour
American Sour Ale w/Raspberries aged for 6 months in Peach St. Distilling Blue Agave spirit barrels with the addition of our house mixed fermentation culture.
Loveland Aleworks
Lemon Bar American Sour
Kettle sour with lactose, vanilla, fresh squeezed lemon juice and zest.
Loveland Aleworks
Guava Milkshake IPA
New England style IPA featuring Citra and Mosaic hops, brewed with lactose, vanilla and a ton of guava puree
Mad Fritz Brewing Co
The Wine and the Sun
Wine Barrel Barrel Aged Golden Strong Ale
Mad Fritz Brewing Co
The Boy Who Cried Wolf
Biere de Garde aged in wine barrels for 3 months
Mad Fritz Brewing Co
Napa Ale
Our single origin Saison is malted and brewed within a 20 mile radius featuring local Cascade and Chinook hops.
Marble Brewery
Double White
Belgian Witbier
Marble Brewery
Ringleader
Our classic Double White finished with Brettanomyces, bottle-conditioned.
Marble Brewery
Imperial Stout
Imperial Stout
Marble Brewery
Double IPA
Double IPA
Melvin Brewing
Barrel-Aged Rukus
Imperial stout with notes of dark chocolate and roasted coffee, aged over one year in bourbon barrels.
Melvin Brewing
Asterisk
Double IPA brewed exclusively with Mosaic hops
Merchant du Vin - Lindemans
Lindemans Strawberry Lambic
Strawberry Lambic
Merchant du Vin - Lindemans
Lindemans Ginger Gueuze
Blended Lambic with fresh ginger
Merchant du Vin - Samuel Smith
Samuel Smith Yorkshire Stingo
Oak Barrel-Aged Strong Ale
Merchant du Vin - Ayinger Celebrator
Ayinger Celebrator
Doppelbock
Merchant du Vin - Zundert Trappist
Zundert 8
Abbey Dark
Merchant du Vin - Traquair House
Jacobite Ale
Corriander-spiced Scotch Ale fermented in oak
Merchant du Vin - Westmalle Trappist
Westmalle Tripel
Trappist Tripel
Merchant du Vin - Trappistes Rochefort
Rochefort 10
Trappist Quadruple
Mikerphone Brewing
Barrel-Aged A Surprise Left
Russian Imperial Stout aged in Heaven Hill Barrels
Mikerphone Brewing
Barrel-Aged Vanillanoize
Barrel-Aged Imperial Rye Stout w/ Vanilla and Lactose
Mockery Brewing
Mocking Baered Episode IV: Intercontinental When I Eat French Toast
Imperial Stout brewed with maple syrup, powdered sugar, cinnamon, and vanilla. Aged in Rum/Whiskey barrels for 6 months.
Mockery Brewing
Malt Licker
English Barleywine, aged for over a year in Bourbon barrels
Mockery Brewing
Wubba Lubba Dubbel
Belgian Dubbel base beer aged in Cabernet Sauvignon barrels for 3 years with Mockery mixed culture. Refermented on boysenberries and sweet cherries for 3 months.
New Belgium Brewing
Foeder Frambozen
Our sour brown ale, Oscar, is acidified in foeder #20 for 12 months, then re-fermented on raspberries for 3 months, and finished with cocoa husks from Nuance Chocolate and a dash of mint.
New Belgium Brewing
Transatlantique Kriek 2016
50% Sour Golden Ale blended with 50% Traditional Cherry Lambic Ale
New Belgium Brewing
Le Terroir 2016
Dry-Hopped American Sour Ale aged in oak foeders
New Belgium Brewing
Coffee Cocoa Stout
This decadent Imperial Stout was brewed using locally roasted coffee and sustainability sourced cocoa.
New Holland Brewing Co.
Dragon's Milk
Bourbon Barrel Aged Stout
New Holland Brewing Co.
Dragon's Milk Reserve: Triple Mash
Bourbon Barrel Aged Imperial Stout
New Holland Brewing Co.
Dragon's Milk Reserve Banana Coconut
Dragon's Milk bourbon barrel aged stout brewed with real banana, plantain, and coconut.
New Holland Brewing Co.
Dragon's Milk Reserve Orange Chocolate
Dragon's Milk bourbon barrel aged stout with notes of citrus and chocolatey sweetness.
New Holland Brewing Co.
Pilgrim's Dole
A barleywine-style ale made with fifty percent wheat malt
New Image Brewing Co.
Lavender Vanilla Melanoidin
Imperial Stout infused with lavender flowers and whole vanilla bean in the whirlpool
New Image Brewing Co.
Blackberries and Cream Dyad
Hybrid Sour Ale brewed using techniques and ingredients for both sour beer and kombucha production. For this variant we added copious amounts of blackberry puree and lactose sugar.
New Image Brewing Co.
My Life's Work
Brewed in collaboration with Molly's Wine and Spirits, we took our sour kombucha ale, Dyad, and aged it in Law's whisky barrels for over a year. We then blended this beer with fresh stock of Dyad and added mangoes.
New Image Brewing Co.
Bromance
Sour Biere de Champagne with elderflower and meyer lemon brewed in collaboration with Funkwerks
New Image Brewing Co.
1000 Days of Wood
Barleywine with large amounts of wheat and rye in the grist aged for over 3 years in fresh bourbon casks
New Image Brewing Co.
DDH Coriolis Effect
Double Dry-Hopped IPA with Citra, Motueka and Columbus.
Nynäshamns Ångbryggeri
Bötet Barley Wine 2016
Traditional English Barley Wine
Nynäshamns Ångbryggeri
Bötet Barley Wine 2016 Oloroso
Traditional English Barley Wine barrel aged in Oloroso casks
Nynäshamns Ångbryggeri
Valsviken Vinterporter 2015
Imperial Porter
Nynäshamns Ångbryggeri
Old Ale
Old Ale barrel aged in Oloroso barrels in seven months
Nynäshamns Ångbryggeri
Imperial Stout 2016
Imperial Stout
Nynäshamns Ångbryggeri
Imperial Stout 2016 Straight Bourbon
Barrel-Aged Imperial Stout
Odd13 Brewing
Saint Newcole (Rye Barrel)
Imperial stout aged in rye whiskey barrels.
Odd13 Brewing
Saint Newcole (Ganache)
Imperial Stout aged in bourbon barrels with raspberry, chocolate and vanilla added.
Odd13 Brewing
Saint Newcole (Horchata)
Imperial Stout aged in bourbon barrels with cinnamon, rice milk, vanilla and lactose.
Odd13 Brewing
Imperial Stout (Bourbon/Port)
Imperial stout aged in port wine barrels that previously contained bourbon.
Odd13 Brewing
Guava Intergalactic Juice Hunter
Hazy Double IPA with lactose and guava
Odd13 Brewing
Saint Newcole (coconut)
Imperial stout with coconut added.
Odell Brewing Company
Friek
Raspberry Sour Ale blend of framboise (raspberry sour ale) and traditional lambic kriek (cherry sour ale) aged in oak barrels
Odell Brewing Company
Barrel Aged Lugene
Rye Whiskey Barrel Aged Imperial Chocolate Milk Stout
Odell Brewing Company
Jolly Russian
Rum Barrel Aged Imperial Stout
Odell Brewing Company
Myrcenary
Double IPA
Odell Brewing Company
Prop Culture
Wild Ale with 10+ yeast strains working together to create a fruit forward collage of flavors like pineapple, pear, mango, and banana balanced by a clove like spiciness.
Oskar Blues Brewery
Ten FIDY
Imperial Stout
Oskar Blues Brewery
Barrel-Aged Ten FIDY
Bourbon Barrel Aged Imperial Stout
Oskar Blues Brewery
G'Knight
Imperial Red IPA
Our Mutual Friend Brewing
Chêne Cerise
Sour Ale base beer of Chêne Cerise was fermented in French oak foeders for 10 months. Next it was refermented on Utah grown Balaton cherries at 4lb per gallon, then bottle conditioned.
Our Mutual Friend Brewing
Chêne Pêche
Sour Ale base beer of Chêne Peche was fermented in French oak foeders for 10 months. Next it was refermented on Colorado grown Palisade peaches at 4lb per gallon, then bottle conditioned.
Our Mutual Friend Brewing
Future Imperfect
Future Imperfect is a blend of finished beer from our foeders, wine casks, and stainless steel tanks (a portion is spontaneously fermented wort)
Our Mutual Friend Brewing
Neon Nail
Neon Nail is a hazy IPA brewed with Galaxy, Citra, and Vic Secret hops.
Our Mutual Friend Brewing
Weirding Way
Weirding Way is a foeder fermented brett Saison.
Outer Range Brewing Co.
Long Way Home
Belgian Style Red Ale
Outer Range Brewing Co.
DDH Way Down
Double IPA loaded with Mosaic and Wakatu Hops
Outer Range Brewing Co.
Unlooped IPA
IPA with notes of coconut, lemongrass, and orange
Outer Range Brewing Co.
Cold Places Warm Faces
Imperial Pastry Stout brewed with Black Velvet Cake and coffee
Paradox Beer Company, Inc.
Ferme Boucle
Ferme Boucle is a multi-generational barrel-aged Wild Ale blend
Paradox Beer Company, Inc.
MFHYBRID, Marion Berry Zangria
Our Mixed-Fermentation Beer/Wine Hybrid is Foeder-Aged with Marion Blackberries and Malbec Grapes.
Paradox Beer Company, Inc.
Maple Manhattan
Sour ale barrel-aged in Lem Motlow bourbon maple wood barrels, with vanilla, maple syrup, and maraschino cherries.
Payette Brewing Company
Twelve Gauge
Imperial Stout aged in Bourbon Barrels for 12 months.
Payette Brewing Company
Mexican Chocolate Twelve Gauge
Imperial Stout aged on bourbon staves with cocao nibs, chili and cinnamon added.
Payette Brewing Company
Hoop & Stave #6
Saison Belgian Style Ale aged over one year in red wine barrels.
Payette Brewing Company
Hoop & Stave #2
Belgian Quad ale aged over one year in brandy barrels.
Payette Brewing Company
Sunday Mourning
Imperial Breakfast Stout brewed with maple syrup, bourbon barrel aged coffee beans, oats and bacon smoked malt.
Payette Brewing Company
Imperial Pistolero Porter
Barrel-Aged Imperial Porter
Phantom Canyon Brewing Company
Winston Smith
English-style Barleywine aged in Woodford Reserve rye whiskey barrels
Phantom Canyon Brewing Company
Show Stopper - 25th Anniversary Ale
Brewed in celebration of our 25th Anniversary, this George Dickel whiskey barrel-aged Imperial Porter was rested on tart cherries and chocolate
Pikes Peak Brewing Co.
Gold
Belgian-inspired ale with notes of honey, clove and baking spice.
Pikes Peak Brewing Co.
Elephant Rock IPA
American IPA
Poseidon Brewing Co.
Bullet Holes & Duct Tape
Barleywine
Poseidon Brewing Co.
Gold Coast
Golden Strong Ale
Poseidon Brewing Co.
Bowline
Belgian IPA
Poseidon Brewing Co.
Bottom Time
Black Style Ale Aged on medium toast oak chips with black mission figs soaked in whiskey.
Pug Ryan's Brewing Company
Hey Pocky Way
Double Brut IPA
Pug Ryan's Brewing Company
Azanox Olde Ale
Old Ale
Pug Ryan's Brewing Company
Early Morning Shakes
Imperial Coffee Stout
Ratio Beerworks
Genius Wizard
Imperial Stout Aged in Bourbon Barrels for 12 months.
Ratio Beerworks
Vanilla Coconut Genius Wizard
Bourbon Barrel Aged Imperial with Vanilla and Coconut
Ratio Beerworks
Genius Wizard with Novo Espresso Coffee
Russian Imperial Stout with Novo Espresso coffee
Ratio Beerworks
Loveless
Barrel-aged Sour Saison with Raspberries and Blackberries
Renegade Brewing Company
Barrel Aged Coffee & Pancakes Maple Porter
Maple Porter aged in Woodford Reserve Barrels and blended with a custom-roasted coffee from our friends at Coppper Door Roastery in Denver, CO
Renegade Brewing Company
Barrel-Aged Hammer Imperial Stout
Barrel-aged Imperial Stout
Renegade Brewing Company
Endpoint
American-style IPA
Renegade Brewing Company
Depravity Imperial Peanut Butter Cup Stout
Imperial Stout with Peanut Butter Cups and peanut butter.
Resolute Brewing Company
Danger Zone
American Wheatwine brewed with strawberries
Resolute Brewing Company
Imperial Chocolate Cherry Porter
Imperial Porter with Chocolate & Cherries
Resolute Brewing Company
Belgian Chocolate Quad with Merlot Grapes
Merlot grape juice and liquid cacao were added to a Belgian Quadruple base
Rhinegeist Brewery
Barrel Aged Ink
Imperial stout was aged in bourbon barrels for 12 months
Rhinegeist Brewery
BA Big Willy
Wee Heavy Ale brewed with Honey Malt and Chocolate Wheat aged in bourbon barrels for 12-months.
Rhinegeist Brewery
Double Oaked Mastodon
Belgian-style Dark Ale aged 10 months in bourbon barrels and another 3 months in red wine barrels
Rhinegeist Brewery
Mushhushshu
A blend of black beers aged 9 months in bourbon barrels is then infused with coffee, vanilla beans, and cacao nibs
Rhinegeist Brewery
Infinite Dawn
After inoculating an oak foeder with our house cultivated Brett strain and a blend of Lactobacillus, we filled the vessel with a blonde ale and let nature take over
River North Brewery
Mr. Sandman XO
American Imperial Stout aged 21 months in Utah rye whiskey barrels.
River North Brewery
Decennial IV: Archangel
Biere de Garde
River North Brewery
Unified Theory
Oaked Double Belgian Wheat beer
River North Brewery
River North White
Belgian-style wheat beer
Roadhouse Brewing Company
Avarice & Greed
Golden Ale
Roadhouse Brewing Company
Bourbon Beast
Imperial Stout Aged in Whiskey Barrels
Roadhouse Brewing Company
Siren Song
Strong Ale
Roadhouse Brewing Company
Siren's Seduction
Strong Ale aged in Red Wine Barrels
Roadhouse Brewing Company
Tower of the Castle
Porter aged in whiskey barrels
Sanitas Brewing Company
Barrel-Aged Odin's Barley Wine
A collaboration with The Baker's Brewing Co, Barleywine aged in Locke Distilling Bourbon barrels
Sanitas Brewing Company
Deluge
French-style Saison aged in oak barrels with Brettanomyces
Sanitas Brewing Company
Ginger Deluge
A cousin of Deluge, our barrel aged French style Saison that ages on Brettanomyces in Wine Barrels for many months. This version saw an additional three months on fresh ginger
Sanitas Brewing Company
Sanitas Saison
Farmhouse Saison
Side Project Brewing
Beer : Barrel : Time 2018
Non-adjunct blend of Barrel-Aged Imperial Stouts. BBT 2018 contains:
• O.W.K. stout recipe aged in Willett Bourbon Barrels for 20 months
• Ellipses stout recipe aged in Heaven Hill Bourbon Barrels for 23 months
• Derivation Blend #3 stout recipe aged in Knob Creek Barrels for 17 months
Side Project Brewing
Anabasis Blend #3
This Barleywine is brewed with American Hops & Malts, but fermented with a strong English strain aged two years in Heaven Hill Bourbon Barrels
Side Project Brewing
Balaton
Missouri Sour Brown aged in Missouri Oak and then racked to French Oak with Michigan Balaton Cherries.
Side Project Brewing
Derivation Blend #10
Imperial Oatmeal Stout aged in Rum Barrels for 14 months, then finished on Kaldi's El Salvador El Manzano Honey-Processed Coffee Beans & Madagascar Vanilla Beans.
Side Project Brewing
Grissette Blend #5
Farmhouse Ale aged in Missouri Oak Foedres
Side Project Brewing
Punchdown Pinot Noir
Missouri Wild Ale aged in Wine Barrels with California Pinot Noir Grapes.
Sierra Nevada Brewing Co.
Bourbon Barrel Aged Bigfoot
Barleywine aged in bourbon barrels for five years.
Sierra Nevada Brewing Co.
Barrel-Aged Wheatwine with Lemon
The base beer is a robust wheatwine (the wheat-based cousin to barleywine) which was brewed with lemon peel and aged for seven months in bourbon barrels.
Sierra Nevada Brewing Co.
Narwhal
Imperial Stout
Sierra Nevada Brewing Co.
Celebration IPA
American-style IPA with Cascade, Centennial and Chinook hops
SKA Brewing
Cru D'etat
A Belgian specialty ale aged in a wine foeder for two years.
SKA Brewing
Bumpier and Grindier
Bumped up steel toe stout with coco nibs and aged in peach st distillers American oak bourbon barrels for six months, then blended with hand selected desert sun coffee roasters cold brew.
SKA Brewing
Whiskey Sour Ale
Barrel-Aged Whiskey Sour
SKA Brewing
Monumentale
Cherry Sour
Solemn Oath Brewery
Hand In Hand Into Oblivion
Saison made with our friends at Holy Mountain in Seattle that uses a complex malt bill, two different strains of Saison yeasts, and a generous helping of Saaz and Saphir hops
Solemn Oath Brewery
Bourbon Barrel-Aged Goldmund
Mexican hot chocolate style imperial stout with vanilla, Meco Chipotle peppers, and cinnamon that has been aged in bourbon barrels.
Solemn Oath Brewery
åldrad gammelgädd
Nordic Farmhouse ale and aged it in gin barrels
Solemn Oath Brewery
Limousine of the Traitors
Blend of five different barrel aged beers
Soulcraft Brewing
Loud Uncle
English Style Old Ale with Brett
Soulcraft Brewing
Peddling Left
Imperial Red Ale with Nugget and CTZ hops
Soulcraft Brewing
Barrel Aged Belgian Black Maple
Bourbon Barrel-Aged Dark Ale brewed with Maple Syrup
Stone Brewing
Stone Fyodor
Imperial Stout aged 14 months in American Oak, Kentucky Bourbon Barrels
Stone Brewing
Stone Mikhail
Imperial Stout aged 14 months in American Oak, Kentucky Bourbon Barrels
Stone Brewing
Stone Xocoveza Charred
Barrel-Aged Imperial Stout with pasilla peppers
Strange Craft Beer Company
Dr. Strangelove
Barleywine
Strange Craft Beer Company
Golden Age
Custom brewed for The Brown Palace to celebrate their 125th Anniversary. This Imperial Honey Brown uses water from the hotel's well and honey from the rooftop apiary. Aged 5 months in freshly dumped Stranahan's Diamond Peak barrels.
Strange Craft Beer Company
Strange Dark Thoughts
Russian Imperial Stout aged with Cherries and Palo Santo Wood
Surly Brewing Co.
Darkness 2018
Russian Imperial Stout
Surly Brewing Co.
Barrel-Aged Pentagram
Dark Sour Ale conditioned in used red wine barrels for 18 months, which then spends another 8 months in High West Rye Whiskey barrels
Surly Brewing Co.
NEIN
Imperial Smoked Hefeweizen
Surly Brewing Co.
Smoke
Smoked Baltic
Telluride Brewing Company
Freaquila
Belgian Style DIPA aged 9 months in Tequila Barrels
Telluride Brewing Company
Triple Cork
Our Belgian Style Tripel in Stillwater is aged 12 months in Cabernet Barrels.
Telluride Brewing Company
Face Down Bourbon Brown
Our Face Down Brown is aged 6 months in Knob Creek Bourbon Barrels.
Telluride Brewing Company
Brut High
Brut IPA brewed with Idaho 7 hops.
The Ale Apothecary
Sahalie
French Oak Barrel-Aged Wild Origin Beer
The Ale Apothecary
El Cuatro
French brandy barrel-aged Wild Origin Beer with Oregon Honey
The Bakers' Brewery
Winter Is Coming
Dark Strong Saison
The Bakers' Brewery
Tawny Port Barrel Aged Winter Is Coming
Dark Saison aged in Tawny Port Wine Barrels
The Bakers' Brewery
Tawny Port Barrel Aged Odin's Barleywine
Norwegian Barleywine with Juniper
The Colorado Farm Brewery
Farm Sahti
Finnish Style Sahti
The Colorado Farm Brewery
Norsk Stjordalsøl
Historical Norwegian Ale is brewed with 100% Alderwood smoked malt.
The Colorado Farm Brewery
Gottlandsdrikke
Historic Swedish Ale is brewed with honey and smoked wheat malt
The Colorado Farm Brewery
Estate Barrel Aged Porter
Baltic-style Porter brewed will all estate grains from the historic Cody Family Farm and then aged on a Laws Bourbon Barrel.
The Colorado Farm Brewery
Batch #2
This is a 100% estate beer! All the ingredients for this unique ale are from the Historic Cody Family Farm. All the grain was grown, malted, roasted and smoked onsite. The hops where grown, harvest and kilned on the farm. The yeast was harvested in the old farmhouse, where the Cody's homesteaded. The water comes from the well on the farm.
Three Barrel Brewing Co.
Pemba Sherpa Saison
Saison with spices
Three Barrel Brewing Co.
Gotlands Brikka
Viking Ale from the Island of Gotland/Gotlandsdrikka
Three Barrel Brewing Co.
Grammy Phil Begian Style Ale
Saison with Organic Apples, CMC Spontane Yeast
Three Barrel Brewing Co.
Pumpelstiltskin
Saison with spices and field pumpkin
Three Barrel Brewing Co.
Triple Barrel Trippel
Western Trippel with Candied Colorado Beet Sugar, Abbey Yeast
Three Barrel Brewing Co.
Le Dort Extra Trippel
Tripel with Colorado beet candy sugar
Three Taverns Brewery
Rapturous
A lacto-fermented sour ale, matured on raspberry puree with a wheat and pilsner malt base
Three Taverns Brewery
Double Smack
A maple, bacon, banana, coffee imperial milk stout aged in bourbon barrels
Three Taverns Brewery
5th Anniversary Ale
A blend of 5 barrel-aged beers: Helm's Deep, Mount Fang, Departed Spirit, BBA Dubbel Shot, and DBA Feest Noel.
Three Taverns Brewery
Inceptus
Spontaneously fermented Wild Ale
Timnath Beerwerks
Timnath Double IPA
Double IPA with Amarillo, Galaxy and Mosaic hops
Timnath Beerwerks
Double NEIPA
Imperial Hazy IPA with Citra and Galaxy hops.
Timnath Beerwerks
Little Tank
Imperial Stout
Timnath Beerwerks
Catharina Sour with Cherries
Strong, fruited Berliner Weisse with cherries
Timnath Beerwerks
Raspberry Wheat Lager
Fruited Wheat Lager
Tröegs Independent Brewing
Troegenator Doublebock
Doppelbock
Tröegs Independent Brewing
Nugget Nectar
Dry-hopped Imperial Amber Ale
Tröegs Independent Brewing
Blackberry Tizzy
Blackberry Sour Ale
Tröegs Independent Brewing
Freaky Peach
Peach Sour Ale
Tröegs Independent Brewing
Bourbon Barrel-Aged Flying Mouflan
Bourbon Barrel-Aged Barleywine
Two Roads Brewing Company
Cherry Quad
Belgian Quadrupel style ale brewed with cherries
Two Roads Brewing Company
2018 Igor's Dream aged on Cocoa Husks
Russian Imperial stout aged in Rye Whiskey Barrels with Cocoa Husks
Two Roads Brewing Company
20-Ton
Blonde Barleywine- aggressively hopped with Northwest hops and made with heirloom malts
Two Roads Brewing Company
Road 2 Ruin
Double IPA with Summit, Palisade, Cascade and Magnum hops.
Two Roads Brewing Company
Plum Gose
Plum Gose
Two Roads Brewing Company
Holiday Ale
Biere de Garde
Upland Brewing
Champagne Velvet
Pre-Prohibition Pilsener
Upland Brewing
Blueberry
Lambic-style ale fermented by wild yeast and aged in oak casks for nearly a year with blueberries added.
Upland Brewing
Galaxy Grove
Barrel Aged Bret IPA with fruit
Upland Brewing
Prim
Fruited Sour Ale aged in wine barrels for 4-6 months with Plum and cardamom
Upslope Brewing Company
Upslope Wild Christmas
Spiced Belgian Dubbel aged in Leopold Brothers Maryland Style Rye Whiskey barrels with our house sour culture.
Upslope Brewing Company
Upslope Wild Christmas with Cranberries
Spiced Belgian Dubbel aged in Leopold Brothers Maryland Style Rye Whiskey barrels with our house sour culture, refermented on cranberries
Upslope Brewing Company
Upslope Wild Christmas with Black Raspberries
Spiced Belgian Dubbel aged in Leopold Brothers Maryland Style Rye Whiskey barrels with our house sour culture, refermented on black raspberries.
Upslope Brewing Company
Upslope Wild Christmas with Balaton Cherries
Spiced Belgian Dubbel aged in Leopold Brothers Maryland Style Rye Whiskey barrels with our house sour culture, refermented on balaton cherries
Ursula Brewery
Coal Miners Delight - Chinook Wet Hopped
Light Mixed-Culture Grisette Fermented for nearly a year and hopped with Paonia grown fresh picked Chinook Hops.
Ursula Brewery
Angel Of The Odd W/Pomegranate, Orange Peel and Ginger
Wild Ale with Pomegranate, Orange Peel and Ginger
Ursula Brewery
Barrel Aged - The Sacred Fire
Barrel-Aged Wee Heavy
Ursula Brewery
Oola Pikka
Belgian Tripel
Vail Brewing Co.
Eden
French Oak barrel aged Golden Strong Ale with Colorado Blue Sage
Vail Brewing Co.
Empyreal
Belgian Strong Pale hopped with Eldorado and Mosaic hops.
Vail Brewing Co.
Cloud Generator
New England Double IPA brewed with Golden Promise, Oats, and Wheat. Generously hopped with Idaho Gem and Experimental Hop 09326 from Hopsteiner.
Verboten Brewing and Barrel Project
Samoa Cookie Rum Barrel Mountain Man
English Strong Ale, aged for a year in rum barrels. We then added toasted flaked coconut, cocoa husks, and our house made caramel.
Verboten Brewing and Barrel Project
I Am Brut: IPA Vol 2
Imperial Brut IPA made with honey, wheat, rice, and oats. Double dry hopped with Citra, Hallertau Blanc and El Dorado.
Verboten Brewing and Barrel Project
Cognac/Whiskey Grow Old With You
English Barleywine aged in MGP Rye Whiskey barrels for 10 months. We then re-aged it on cognac staves.
Verboten Brewing and Barrel Project
Cake or Death
Imperial Stout took two mashes and a boil of 6 hours to make. Made with flaked oats, dark belgian candi syrup, and includes 5 different kinds of chocolate: Belgian chocolate malt, Cholaca liquid cocoa nibs, and cocoa husks from Fiji, Ghana and Honduras. We then aged it to balance the sweet malts, high alcohol, and all the dark, rich chocolate
Verboten Brewing and Barrel Project
Little Nonsense
This Imperial Oatmeal Stout was aged 10 months in bourbon barrels
Verboten Brewing and Barrel Project
Chateau Careless Whisper w/pears and cinnamon
Belgian Tripel aged in Chateau Montelena Cabernet barrels. We then added real pear purée, Ceylon cinnamon and Cassia bark.
WeldWerks Brewing
Peanut Butter Cup Medianoche
A 16 to 24 month barrel-aged blend aged on peanut flour and over 15 lbs per bbl of Reese's® peanut butter cups
WeldWerks Brewing
Bourbon Brandy Medianoche
This batch of Medianoche spent 24 months in Woodford Reserve® Master Collection™ barrels, which were former American oak brandy casks.
WeldWerks Brewing
Coconut Medianoche
This batch of Medianoche was aged in 7-year Breckenridge Distillery bourbon barrels for 18 months, then aged on nearly 25 lbs/bbl of toasted coconut.
WeldWerks Brewing
Medianoche (2018)
A complex, rich, and full-bodied Imperial Stout aged in 7-year Breckenridge Distillery bourbon barrels for over 18 months
WeldWerks Brewing
Coffee Maple Achromatic
A chewy and creamy imperial stout with tons of chocolate malt, huge additions of maple syrup, and Peruvian coffee aged in a spent Medianoche bourbon barrel.
WeldWerks Brewing
Mint Chocolate Achromatic
Imperial stout aged on mint, cacao nibs, and milk chocolate
WeldWerks Brewing
Starry Night
Milk Stout brewed with milk sugar, hazelnut, toasted coconut, and milk chocolate
WeldWerks Brewing
Pineapple Upside-Down Cake
New England-style Sour IPA brewed with milk sugar, almond, pineapple, cherry puree, and Mosaic & Idaho 7 hops
WeldWerks Brewing
DDH Juicy Bits
This intensely dry hopped version of our flagship New England-style IPA with nearly 7 lbs per barrel of Citra, Mosaic and El Dorado hops
WeldWerks Brewing
Transmountain Diversion
New England-style double IPA collaboration with Casey Brewing & Blending featuring Nelson Sauvin and Citra hops
WeldWerks Brewing
Affination
English Style Barleywine
Westbound & Down Brewing Co.
Blender's Insurance
Mixed-Culture Foeder Fermented and Aged Saison
Westbound & Down Brewing Co.
3rd Anniversary Cuvee
A blend of Scotch Ale and English Barleywine aged in Tawny Port finished Bourbon barrels for 11 months.
Westbound & Down Brewing Co.
Shame on Me
Double IPA with Mosaic, Citra, Galaxy, Amarillo, Enigma, and Centennial brewed with Hops & Pie
Westbound & Down Brewing Co.
Fruit Squad + Red Wine Grapes
This beer is blended from 5 different oak barrels originating from 4 separate brews. The components for the blend range from 12-19 months in age and 2 of the components were aged on Syrah & Mourvedre grapes from vineyards in California's Central Coast.
Westbound & Down Brewing Co.
BA ABSENCE
A blend of Bourbon Barrel Aged Imperial Stouts aged 8 months
Wiley Roots Brewing Company
Kōbo Kai
Kōbo Kai is a saké inspired mixed culture brett beer made in collaboration with Good Bugs. The central component to this blend is a golden sour aged in neutral oak barrels, with nearly 20% of the grist bill being comprised of rice and fermented with a blend of sake yeast and acid producing brettanomyces
Wiley Roots Brewing Company
Any Day Funk: Peach
Any Day Funk: Peach is a stainless steel aged mixed-culture sour, refermented on 600 pounds of third use whole peaches
Wiley Roots Brewing Company
Temporary Residents: Sun City
Temporary Residents: Sun City begins as a collaborative wheatwine base recipe with our friends from Wren House Brewing Company in Phoenix, Arizona. The base beer is racked into two Laws Whiskey House barrels
Wiley Roots Brewing Company
Cinnamonstah
Imperial Chocolate Stout with Cinnamon
Wiley Roots Brewing Company
Peaches & Cream State Fair Cobbler
Imperial Milkshake Sour IPA with whole fruit, spices, lactose, and late addition hops
Wit's End
Ancient Art
"Brut" American Barleywine fresh-hopped with Cascade, Chinook, and Nugget, brewed in collaboration with Burns Family Artisan Ales
Wit's End
Jean-Claude Van Brett
Jean-Claude Van Brett is a Blonde Ale fermented in oak with our house Belgian yeast and Brettanomyces.
Wit's End
Kessel Run
Barrel-aged Imperial Stout brewed with dates, dark candy syrup, and toasted ancho chilis.
Woods Boss Brewing Company
Form and Function
Rum Barrel-Aged Quad brewed with 40 pounds of Fig Puree and aged for over two months on 25 pounds of Organic Dominican Cacao Nibs and 40 pounds of Dried Cherries in the fermenter
Woods Boss Brewing Company
Reviresco
Scotch Ale aged in Woodford Double Rye Barrels for 7 months
Woods Boss Brewing Company
Peripatetic
Smoked Imperial Belgian Baltic Porter aged in Mourvedre wine Barrels and soured on fresh plums
Woods Boss Brewing Company
Don't Mess with the Trail God
Imperial IPA with Chinook, Centennial, Mosiac, and Eldorado Hops aged in Bear Creek Distilling Bourbon Barrels
Woods Boss Brewing Company
Saison Paradisio
Chardonnay Barrel-Aged Saison
Woods Boss Brewing Company
The Dreams That Stuff Are Made Of
Mixed fermented and Barrel-Aged Saison
Wynkoop Brewing Company
Artillery Ale
Imperial Brown Ale
Wynkoop Brewing Company
Rocky Mountain Oyster Stout
Foreign Style Stout with Rocky Mountain Oysters
Wynkoop Brewing Company
Warning Label IPA
Experimental IPA
Wynkoop Brewing Company
Colorojo
Dry-Hopped Imperial Red
Wynkoop Brewing Company
Doppelbock
Doppelbock
Wynkoop Brewing Company
CUCULAR PROLIFERATION
Salted Cucumber Gose
Zwei Brewing Co.
Golden Hammer
Golden Strong Ale
Zwei Brewing Co.
Zwei Doppel Bock
Bock
Zwei Brewing Co.
Weizen Bockenspiel
Weizen Bock
Zwei Brewing Co.
Willy Nelson
IPA
Gunbarrel Brewing
Coffin Dodger
Bourbon Barrel Aged Imperial Stout aged 8 or more months in Woodford Reserve bourbon barrels
Gunbarrel Brewing
Maple Blackout
Maple Bourbon Barrel Aged Imperial Stout aged in bourbon barrels that previously held Vermont maple syrup
Gunbarrel Brewing
Deadly Medley
Imperial New England Style IPA super dank & juicy character citra, galaxy & super rare wai-iti hops
Gunbarrel Brewing
ImPEARed
Imperial Hefeweizen fermented with loads of Gunbarrel resident Klare Black's pears, a hint of cinnamon & nutmeg
Gunbarrel Brewing
Philosopher's Daughter


Barrel Aged Brett & Cherry Farmhouse Ale complex funky flavor, fermented and aged in oak barrels w/ brettanomyces, on loads of fresh local cherries
Gunbarrel Brewing
Cosmic Glow
NEIPA with massive notes of lychee citrus & tropical fruits
Gunbarrel Brewing
Nihilist
Imperial Blonde Milk Stout fermented in second use Woodford Reserve Bourbon barrels on cacao and Chiapas coffee beans roasted by Ampersand Coffee Roasters
---