No Comments
Everything You Need to Know About the 2019 Cider Summit Chicago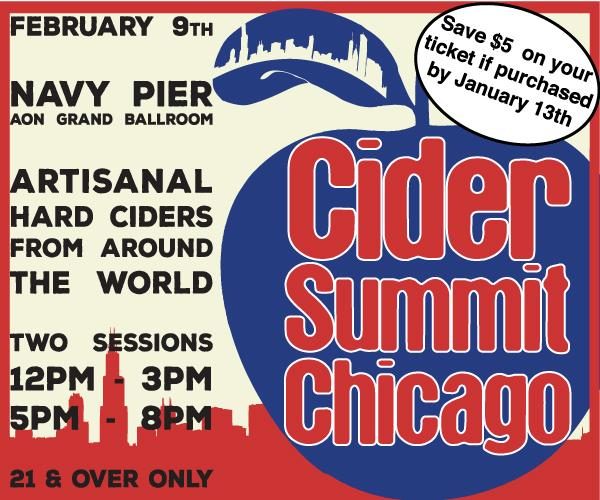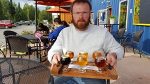 While PorchDrinking does tend to focus on the craft beer industry, it is hard to ignore the expansive growth of the beer-adjacent craft cider industry. Chicago is again hosting the cider festival bringing many of these cider producers together from around the world. The 7th annual Cider Summit is returning to Chicago February 9th at Navy Pier's Aon Ballroom to showcase some of the best ciders in the country and around the world. It is the largest cider festival in the Midwest, and looks to shake things up again with several new additions to the festival this year.
If you're still developing your cider pallet and curious about what is out there, this is a great opportunity to come and learn from their cider makers first hand and try some of the best, most unique variants on the market today. To prepare me for this unique opportunity, I had a chance to speak with the Founder of the Cider Summit, Alan Shapiro, and learn about what to expect for this year's Chicago Cider Summit, which continues to increase in popularity every year.
But before we get to the interview, PorchDrinking invites cider fans to join our good friends and sponsors Stem Ciders out in Chicago this next week while they're in town for the Cider Summit. Stem will be hosting three incredible events throughout the week including:
Tuesday, Feb 5 at 8pm – In-Ciders @ Sleeping Village – 3734 W. Belmont Ave., Chicago, IL
Hear stories and experiences from folks including long-time producers, in-the-field sales reps, and the Executive Director of the United States Association of Cider Makers
---
Stem Ciders has teamed up with Emporium Arcade Bar for a foosball tournament in celebration of CiderCon. Come out and enjoy a night of foosball, cider and of course prizes.
---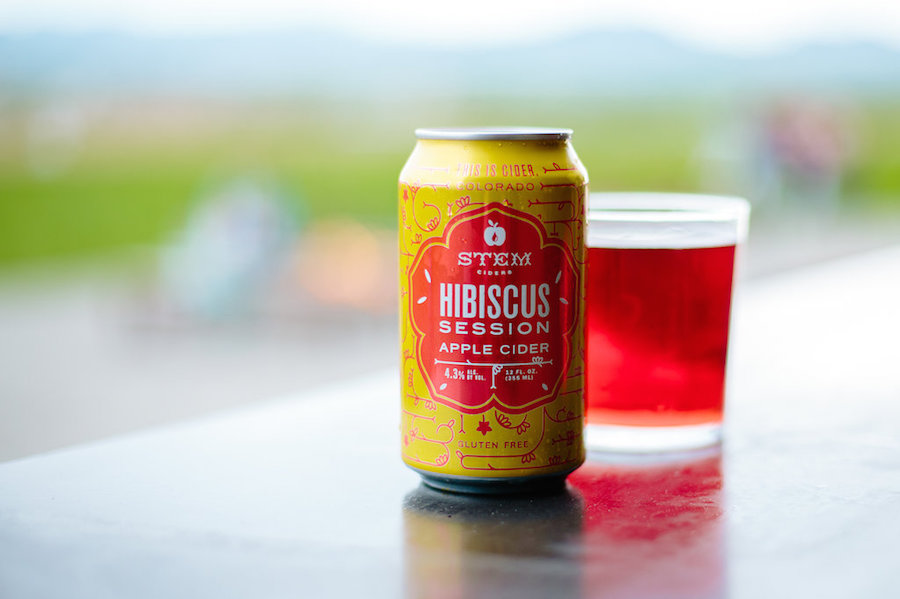 Enjoy a lineup of craft cocktails with Stem's Real Dry Cider.
---
And now we speak with Cider Summit founder Alan Shapiro:
What is new to the Cider Summit in Chicago this year?
"This year, we have an area focusing on traditional, artisanal cider makers that we call Heritage Cider Island. It will have some historic international brands as well as well as artisanal domestic producers.  It will be a great opportunity for "uber cider geeks" who love to talk about cider production. Vander Mill will be one of the producers on hand and they have some separate ciders they made just for this area of the event. The idea here is to educate those interested in learning to see the difference between traditional cider and some of the newer recipes. It will give people a chance to discover something new."
What are you most excited about for this year's Cider Summit in Chicago?
"We are very geographically diverse this year. The event will feature ciders from 10 different states and 12 different countries. There are 170 items available for tasting. 82 of the ciders and spirits have not been at the festival before. Chicago is our biggest and best attended Cider Summit. Our first year, we prepared for 800 people to attend and 1500 people showed up! We had to scramble and find small plastic cups so everyone was able to taste the ciders on hand! We have grown every year and are ready and much more prepared for a bigger crowd. This year we are expected to have 3,500 people across 2 sessions. We are expecting a lot of "cider curious" people who are new to cider and want to experiment. This is a great opportunity for them to do so. We are fortunate to predominantly have the Founders of the cider producers on hand to pour ciders to festival attendees as well as engage and answer questions. This is rare for these types of festivals and a huge learning opportunity for those new to the industry."
Tell me about the choice of venue. What keeps bringing you back to Navy Pier?
"I look at a lot of things in a venue. We wanted this to feel like the Great American Beer Festival of cider. We wanted the opportunity to have a lot of cider makers in one place. We are looking for a nicer settings because we feel if people are in nice surroundings they treat the event with more respect and the cider category as well. We want the image to be positive and we want the space to grow. We moved to Grand Ballroom in 2015 and now have expanded to both levels. Being at Navy Pier has allowed us to expand our festival each year, and it's a beautiful venue. February is not often as crowded, so it is much more accessible to people and it is easy to get a taxi or Uber coming to and from."
What do you feel makes this event stand out from other cider/beer fests?
"I think we made a good decision at the start to create an event with a wide range of ciders & producers to encourage experimentation and  hopefully a real category discovery for the attendees.  When we started the festival series in 2010 and in 2013 in Chicago there were very few cider festivals.  We got a bit of a head start and Chicago has really embraced the event – allowing us to stand out as the signature cider event in the area.  While similar to beer fests in some respects, our cider category focus differentiates us quite a bit.
It's also been helpful to have more local cider as part of the mix.  I believe at our first Chicago event only Prima was produced in IL.  Now we also have 2 Fools Cider, North Shore Cider, Eris Brewery and Ciderhouse with more on the horizon.  It is a great opportunity for people to connect with local and regional producers and build awareness for their brands.
"I like dryer, more authentic cider, so I am very excited about the Heritage Cider Island. There are more Illinois cider producers now: 2 Fools Cider, North Shore Cider, Eris Brewery and Cider House and a few others. It is a great opportunity for people to connect with local producers and build awareness for their brands on a local level."
What types of foods will the ciders be paired with?
"For the first time, we plan to have 2 food trucks outside the Grand Ballroom for more substantial meals. We have a few different snacks, sampler options. There will be 2 different vendors who will do cheese plates, a TIG snack bar, and Chicago's first cider bar, The Northman, will bring cider donuts! We will have cider cocktails available as well. Right now, Sausage Fest will be one of the food trucks, and we are finalizing the other one.  We try to find something that has gluten-free options."
What else would you like to tell us?
"We are doing a "vote by text" this year for the people's choice for the best brand at the festival. The main purpose of the event is give people the opportunity to sample and allow the small, emerging cider producers to be on the level playing field for the bigger cider brands. Also exciting this year, we are encouraging "tasting flights" at each table for one ticket. This allows cider makers to do mini pours and allow people to try more ciders at the festivals without using all of their tickets."
You mentioned that this is a great opportunity for people to learn about the Producers and cider production. Do you advise they bring something to take notes?
"We will have an event guide with listings of all the producers and products, including a section with a glossary with tasting terms and availability for tasting notes."
General Admission Tickets are still available but are limited. They can be purchased here. Designated driver tickets are also available for $5 at the door. No alcohol may be consumed with the designated driver ticket. This is strictly a 21 and over event, so make sure you leave your little one at home!
WHERE:
Aon Grand Ballroom at Navy Pier
840 E. Grand Ave.
Chicago, IL 60611
WHEN:
Saturday, February 9, 2019
Session One: 12 p.m.-3 p.m. (VIP admission at 11 a.m.)
Session Two: 5 p.m.-8 p.m. (VIP admission at 4 p.m.)
---
This is a sponsored post from Stem Ciders