No Comments
5 Questions | River North Brewery Talks Barrel-Aging & 10th Anniversary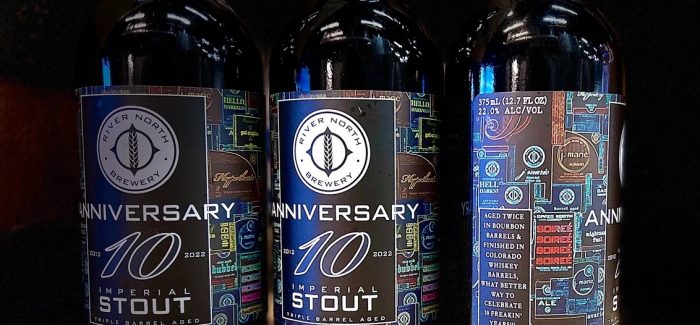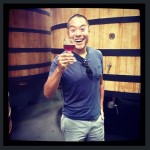 Over the past decade, clean barrel-aged beers (non-sours) at American craft breweries have gone from niche occurrences to common specialty releases. However, while barrel-aged Stouts, Porters, Trippels, have grown in popularity and availability nationwide, there are still only a handful of breweries who have risen to the top for truly doing those styles exceptionally well.
In Colorado, where craft beer has exploded without restraint to any specific specialization of style category, bigger names like WeldWerks Brewing, Cerebral Brewing, Bull & Bush, Verboten, Liquid Mechanics, and more recently Amalgam, Burns Family Artisan Ales, Crooked Stave, Westbound & Down, and New Image have emerged as leaders in big barrel-aged clean beers.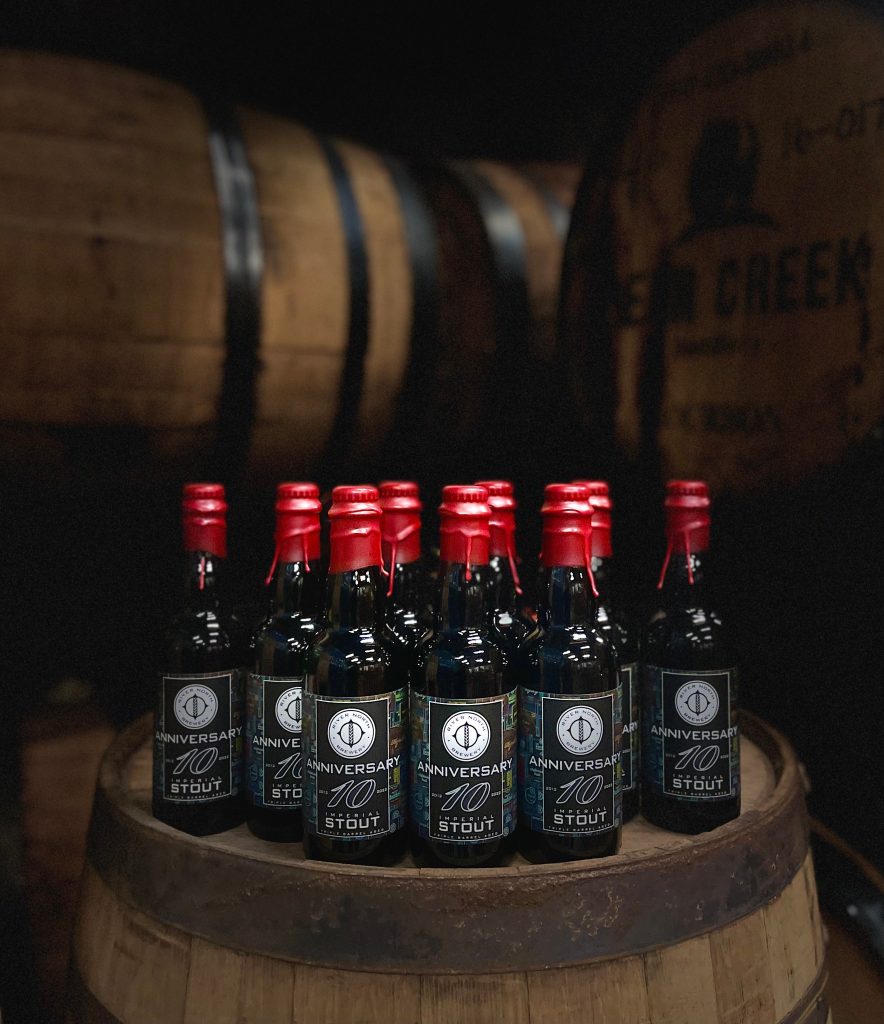 However, River North Brewery, which celebrates its 10th anniversary this weekend with the release of a Triple Barrel-Aged Imperial Stout, has quietly built an impressive barrel-aging program that pre-dates most of the aforementioned breweries. Over recent years they've gain renewed interest for a slew of high ABV barrel-aged releases that average around 20% or higher, but even without those ultra high octane entries, they've built quite an array of entries in Mr. Sandman, Nightmare Fuel, Avarice, Quandry, Shadowman and more.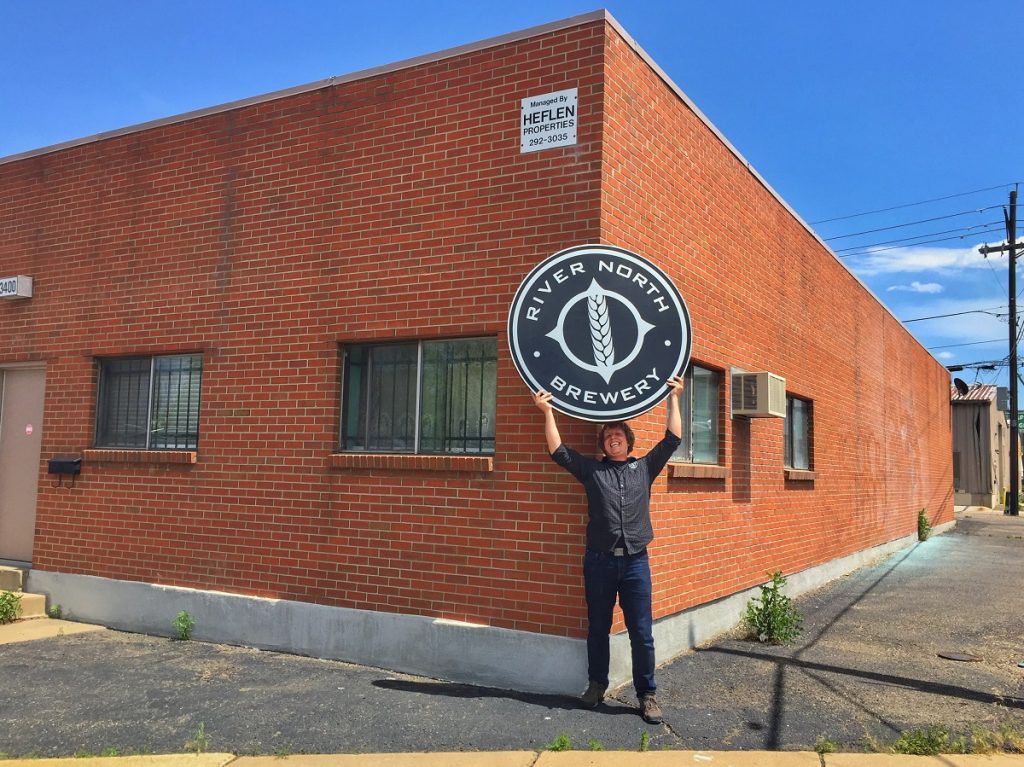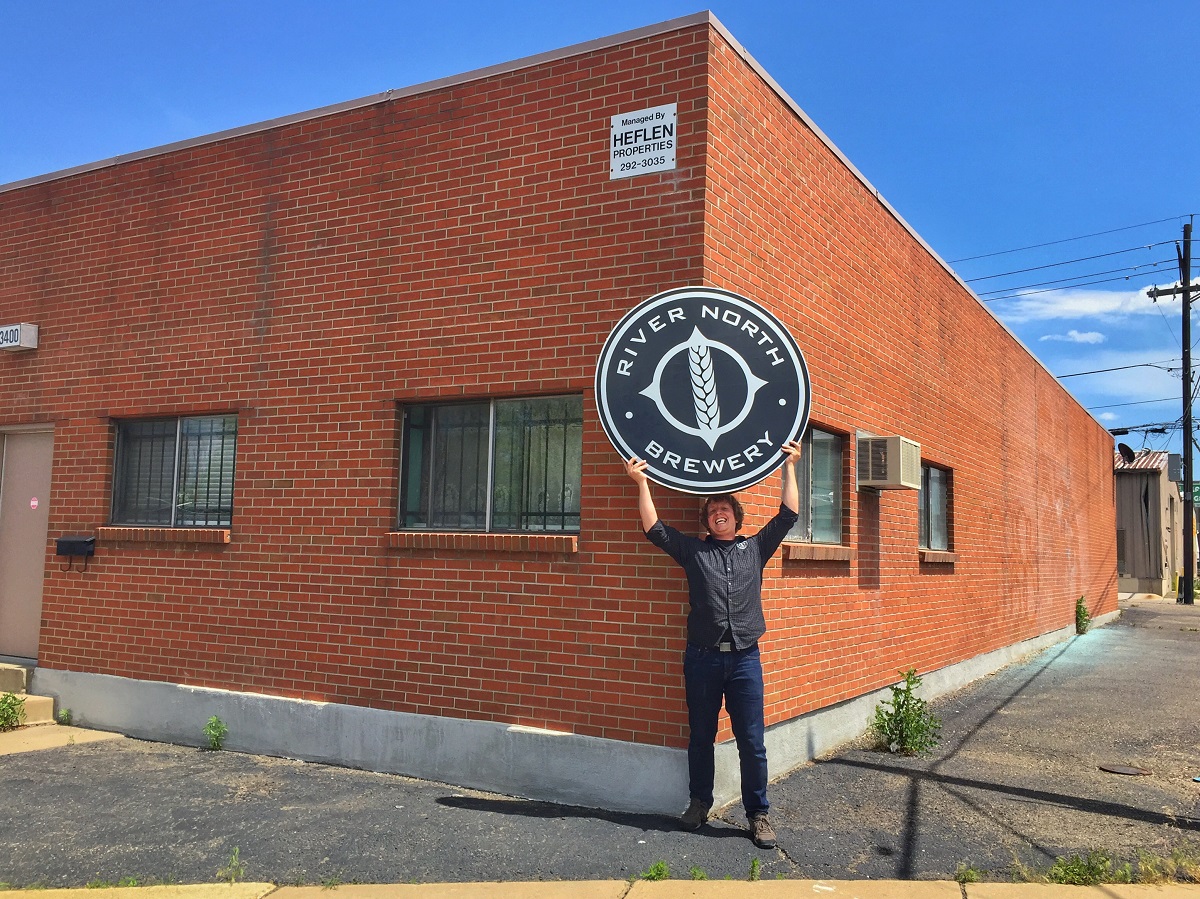 We caught up with founder Matt Hess to chat a bit more about the philosophy he's taken toward building their barrel-aging program, the evolution of their brewery as well as a unique collaboration that is also releasing this weekend.
PorchDrinking (PD):

River North has gained attention for its barrel-aging program over the years. What are the key factors toward finding success with barrel aging?
Matt Hess (MH): Barrel aging comes with risk. One big lesson we've learned is that you must be willing to dump a beer if the character isn't right. There are many, many variables when aging beer in wood. Not all barrels will turn out tasting great. We base everything on taste. Additional time in a barrel does not necessarily lead to a better beer. Some beers can be ready in 3-4 months. Some stouts can go two years. It depends on both the barrel and the beer.
PD:

How has your barrel-aging program evolved over time?
MH: We have become much more discerning when it comes to picking our barrels. The more exotic the barrel — tequila barrels, for instance — the more risk that the barrel character may not be what we are looking for or the oak character may not be potent enough to stand up to the beer. If we can find barrels from a local distiller, that's always our preference.
PD:

Much attention has been made around the high ABV barrel-aged beers y'all have been producing in recent years. What inspired the decision to push the boundaries of big boozy beers, and what do you attribute to the success in actually finding balance in those beers?
MH: Pushing the limits is exciting. I was an enthusiast of barrel-aged beers for many years before River North Brewery even started. There is nothing quite like the intensity of flavor and aroma of a barrel-aged imperial stout. It's a beer style that demands to be sipped and savored. I cannot help but love these kinds of beers.
PD:

We've also admired River North's proficiency in producing fantastic core styles as well. With such a saturated beer landscape, what philosophy do you all take in your approach toward core styles?
MH: Everything comes down to taste. IPA's still rule the day when it comes to top sellers. Recipes for core beers do not need to be overly complex. It is more about the execution of the brew and quality control. There is nothing to hide behind on a well-brewed pilsner or, say, our River North White (Belgian-style wit), which only uses three grains and one hop.
PD:

Tell us a little more about the concept behind Party Excuse and what it means toward celebrating 10 years.
MH: One thing you realize after ten years in business is that you have made a lot of friends over the years, but you don't get the chance to see them nearly often enough. So basically we invited just about everybody in the brewing industry we knew to come to our taproom to collaborate on an anniversary beer. In the end, it turned out to be more of a party, which was perfect. The beer, a dry-hopped lager, is delicious.
* * * * *
Join River North Brewery at both their Washington & Blake Street locations beginning today for the release of Party Excuse, a juicy modern-dry-hopped lager made with 132 of their industry friends, and again on Saturday, February 19 for the release of their 10th Anniversary Triple Barrel-Aged Imperial Stout.
---