No Comments
Knotted Root Brewing Set to Open in Nederland, CO in July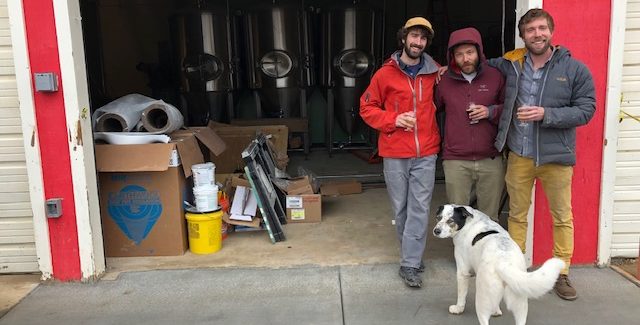 In an old, red barn at the end of a gravel road in Nederland, Colo., a quaint mountain town west of Boulder, there's something brewing.
Yes, that something is beer, of course. But there's something else, too. Something more. It's chemistry among three friends. It's a new community space for the town of 1,500. 
But really, it's just the culmination of Chris Marchio's intuition.
"This is my brain child, and I've been working on it for a little more than two years," said Marchio, the owner, founder, and head brewer at Knotted Root Brewing, which is slated for a soft opening in late June and a grand opening on July 4.
At Knotted Root, Marchio—a New Jersey native who was formerly the head brewer at Joyride Brewing in Edgewater and who was responsible for Cosmic Unity, the first New England IPA brewed in Colorado, while working at Fiction Beer Company in Denver—will focus on unfiltered hoppy ales and farmhouse ales. He plans to also utilize barrels and a coolship for a range of styles.
With more than 300 breweries in the state, a number that's constantly fluctuating, Marchio has several ideas on how to make his brewery stand out. But it's clear that he—and co-founder and operations manager Chris Klein, assistant brewer Jordan Lanter, and Marchio's 10-year-old blue heeler Asa—will play an important part in what will make Knotted Root unique.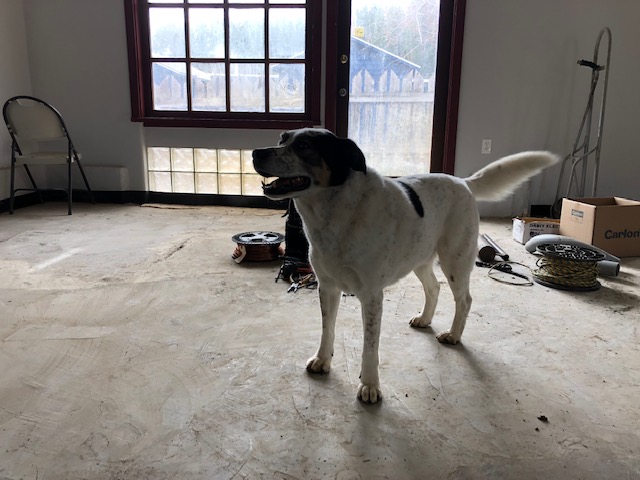 Sure, there's nothing necessarily exceptional about a Phish fan opening a brewery with his good buds in Colorado (the name comes from a Phish lyric that Marchio described as "representing the interconnectivity of life"). But there's an undeniably magical trait about the trio and the enthusiasm and excitement they exude about a barren, dusty barn that will later this month, become a vibrant taproom and a fully functioning 20-barrel brewhouse. And the town is visibly rooting for them to succeed: a Knotted Root sticker is one of the most prominent on the bar register at Backcountry Pizza, a popular haunt for craft beer and pizza (though there's no doubt that the people of "Ned" have grown anxious to try Marchio's brews since the brewery was announced in November 2017 on its Instagram).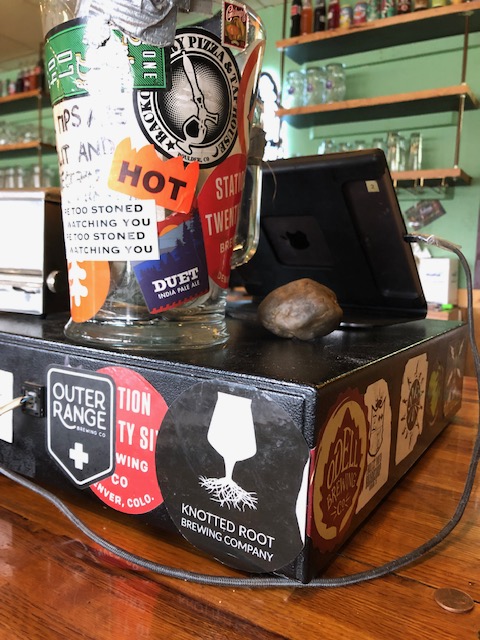 When deciding where to open Knotted Root, Marchio, a Ned resident of three years, never considered Colorado's Front Range. Yes, the market, from Fort Collins to Colorado Springs, is oversaturated. But truly, it had nothing to do about sales or numbers.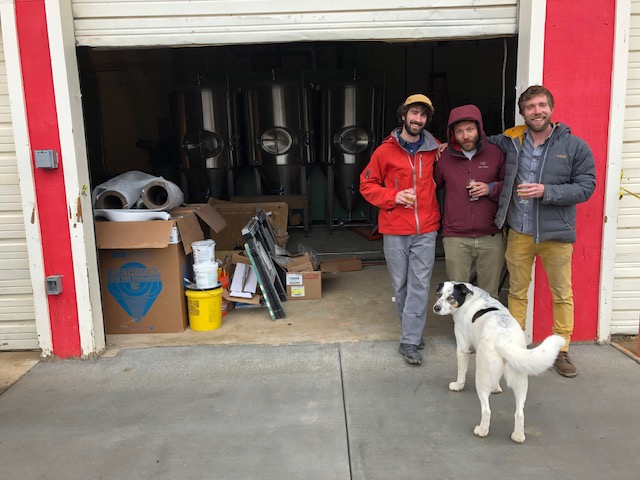 Ask anyone who knows Ned, anyone who lives there or who has only driven through, and it's clear that the infatuation is unanimous. Ned is cool, man. It's colorful, zany, and totally its own. And that's exactly why—well, that, and also being reminiscent of Vermont, where Marchio first started homebrewing—he knew back in 2007 during a camping trip that he would end up here.
"I fell in love with this town, and I had a notion, a premonition, a gut feeling, that I would be living here," Marchio said. "There's nothing corporate up here. It's one of the most beautiful places in the world.
"We want to create a more unique, rustic brewery."
But he won't do it alone. In the early days of Knotted Root, Marchio didn't hesitate to tap Klein, a long-time bartender in the craft beer industry, to help him run the show.
"Something we've done throughout this process is care about quality," Klein said. "We've put in the time to make it right."
That extends to the taproom, which Klein expects will seat 60 people comfortably. It will be dog-friendly and feature frequent food trucks. When the timing is right, they'll expand the side of the building into a patio.
"We'll be a destination, a place in the woods you'll tell your friends about," Klein said.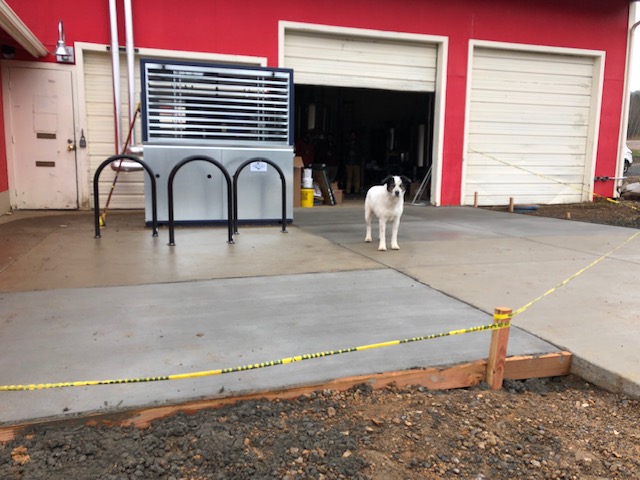 And with a goal of brewing 800 barrels in its first full year, as well as releasing cans mostly over its own counter, Lanter, a former brewer at Boulder-based Upslope Brewing, said Knotted Root will focus on the beer first. The rest will follow.
"We will make beer with integrity," Lanter said.
Marchio, for his part, thinks Knotted Root's success hangs in the balance it creates for itself.
"We have the creative freedom," Marchio said, "and I think we'll make a really good team exploring our intuition."
---