No Comments
AB InBEV's Acquisition of RateBeer Aimed at Data Driven Dominance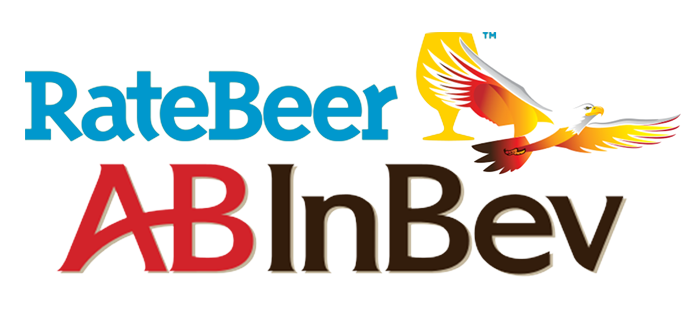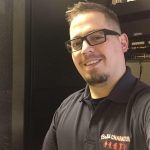 AB InBEV wants your data.
Yesterday's announcement that ZX Ventures fully purchased RateBeer.com, should leave zero doubt that they are serious about data. Joe Tucker, Executive Director of RateBeer, used Monday morning, a day distracted by the Super Bowl, to announce that the beer rating site had been acquired: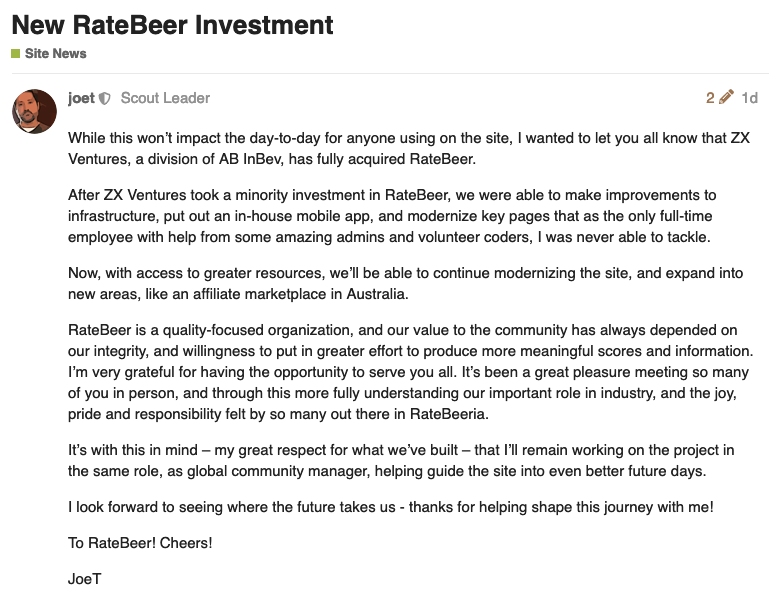 While Joe promises that day-to-day operation will not change at RateBeer, the data generated by RateBeer users is changing quickly, becoming one of ZX Ventures largest assets. As someone that has spent the last decade managing system data and marketing using social media, this acquisition, the acquisition of Northern Brewer, and ownership of October magazine, greatly concerns me. According to their own mission statement: "ZX Ventures is hopelessly dedicated to creating and analyzing the data necessary for determining our ideal strategies, products and technologies. We believe that the more we know and learn about our consumers and products, the better chance we have of anticipating their needs in the future." Meaning that ZX Ventures is a long term investment strategy for AB InBEV.
ZX Ventures, "a global incubator, operator, and venture capital team backed by Anheuser-Busch InBev", that is tasked with data collection across multiple channels. Over the years, AB InBEV has used information curated by ZX Ventures to acquire companies and breweries that fit their long term strategy goals, with data driving those decisions. When ZX Ventures initially invested in RateBeer, in October 2016, the minority interest was not announced until June 2017, eight months after having access to user data. In that period of time, the company may have collected ratings before users had an opportunity to destroy it or left the platform, as many did when the acquisition became public.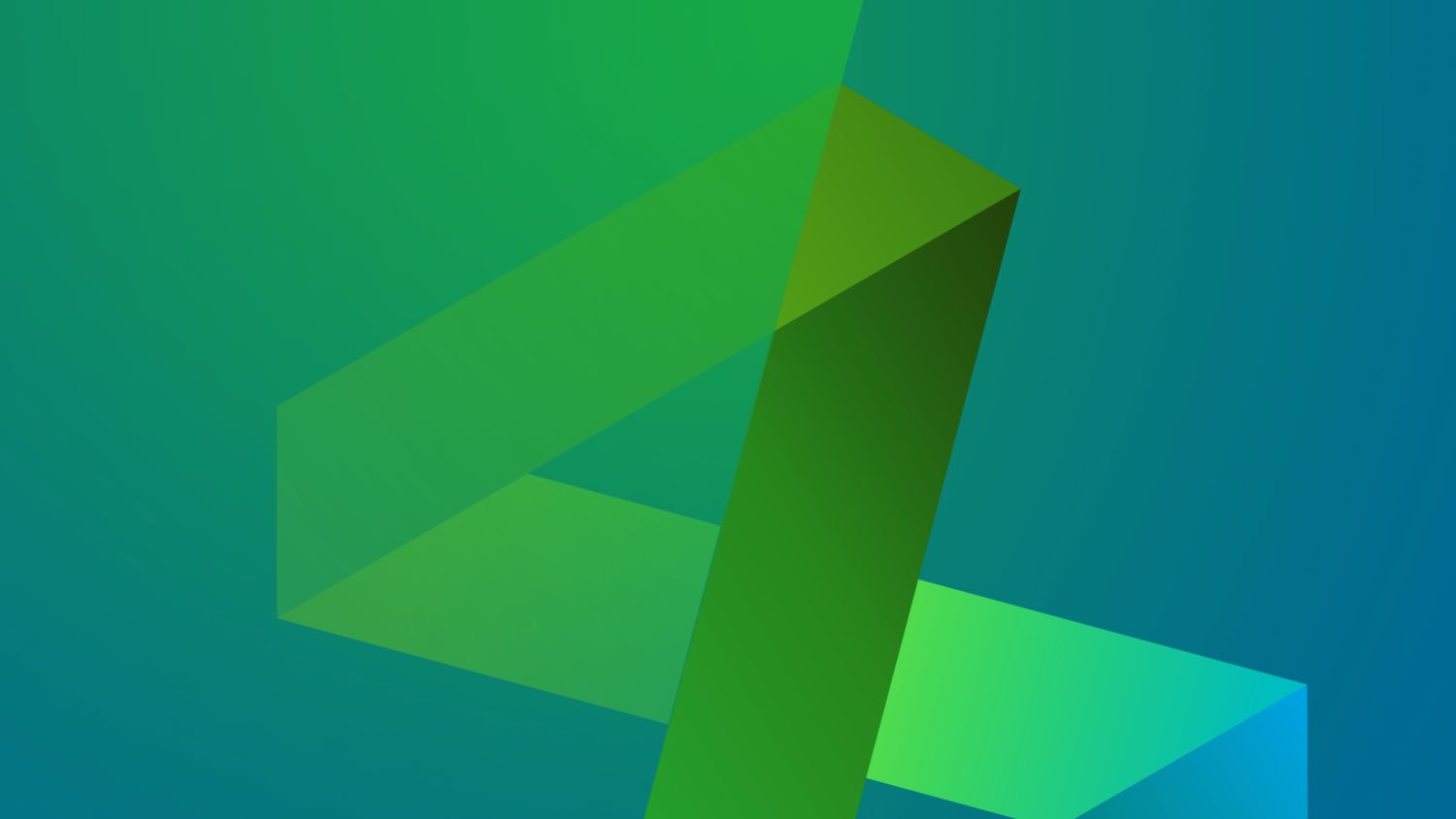 What is most concerning, is that they now own 100% of RateBeer's data generated from years of customer input and consumer buying trends. Combined with all of their marketing arms, this data represents more than just beer ratings. ZX Ventures will use this information to access a large number of data points, including the most popular styles, search terms, regional trends, and new developing markets to gain a competitive advantage in an increasingly competitive market. This gives AB InBEV an incredibly advantageous position, allowing them to evaluate complex data sets that will lead to purchasing and marketing decisions.
While other articles can be written about RateBeer's rating irregularities and preference for AB InBEV when recommending beers nearby, these concerns are minimal compared to their overall strategy of using comprehensive data to identify and act on shifts in the market and the ability to create intricate consumer profiles that will allow for direct consumer demographic marketing. By adding on this layer to an already powerful multinational enterprise, AB InBEV creates a fourth tier, that leverages their existing control of production, distribution, and retail.
---