No Comments
Envy Brewing Joins Fort Collins' Storied Brewery Landscape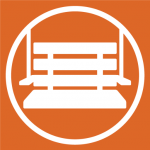 Envy Brewing is the newest watering hole to open in Fort Collins, but don't be mistaken—they're drawing from a wealth of knowledge and expertise in the business. Brian Connery, Envy's head brewer, has been in the industry for 22 years. The brewery opened last Friday so we chatted with Brian about his past, present, and future in the beer industry.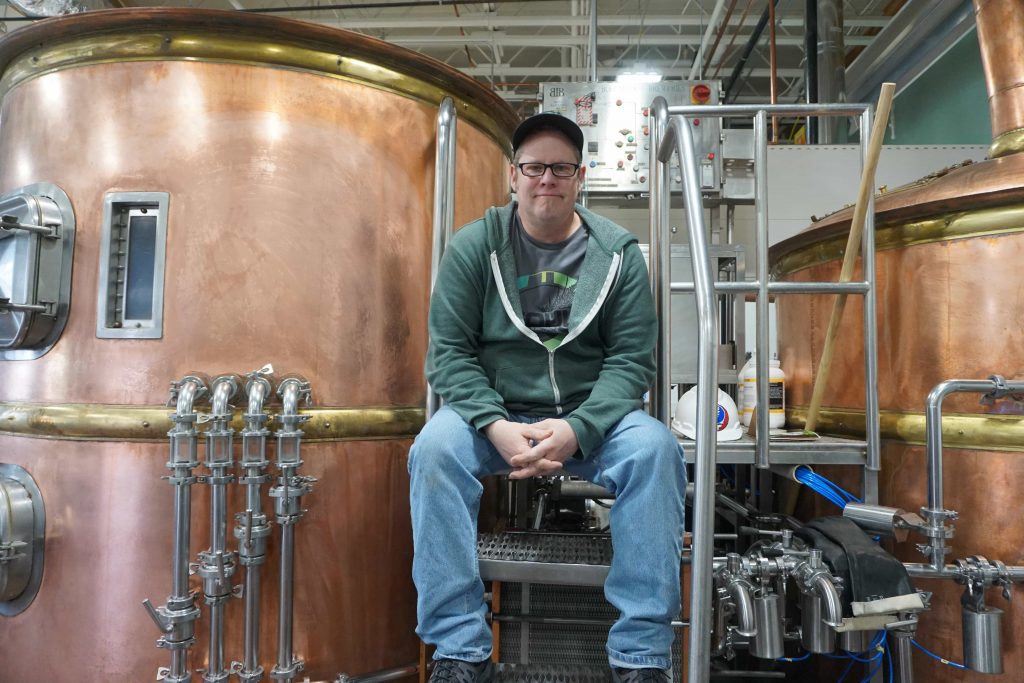 PD: If you had to sum up the type of beers that Envy will be giving us in three words, what would they be?
Connery: Creative. Colorado. True.
Creative because we will be doing a lot of fun creative collaborations with a lot of people that all over Colorado.  Colorado because we are focusing on using as many Colorado resources that we can when making our beers.  True because our in house beers will my way of testing myself to make the best true to style beers that I can possible make.
PD: You've spent some time at big breweries (Dogfish Head, Boulder Beer, New Belgium) as well as some smaller spots. What lessons have you learned, and who have you learned from the most?
Connery: The biggest lesson I've learned is that everyone has something to teach you. I think I've learned the most from Bryan Selders, who I worked with at Dogfish Head and who was out here starting up The Post before returning to Dogfish Head.  While we worked together at Dogfish Head, he challenged and pushed me to be a better brewer everyday by tasking me to run new beers in the brewhouse and let me figure out the best way to approach the production,  train new employees in the brewhouse or in the cellars, and to work my own recipes to be made at the pub in Rehoboth Beach.  He taught me to teach your employees, but also to trust them because of what you have taught them.
PD: What are you most excited about for your first few weeks? What about longer term?
Connery: The most exciting thing now is just finally opening the doors and having all of our friends, families and neighbors finally be able to come by.  We have had a tremendous amount of interest and we can't wait to share with everyone.  In the long run, I myself am looking forward to some of the collaborations we will be doing.  In my 22 years of brewing I have meet a lot of great people and so many have reached out to me to make collaboration beers.  It's exciting and even a little overwhelming the amount of support people have shown.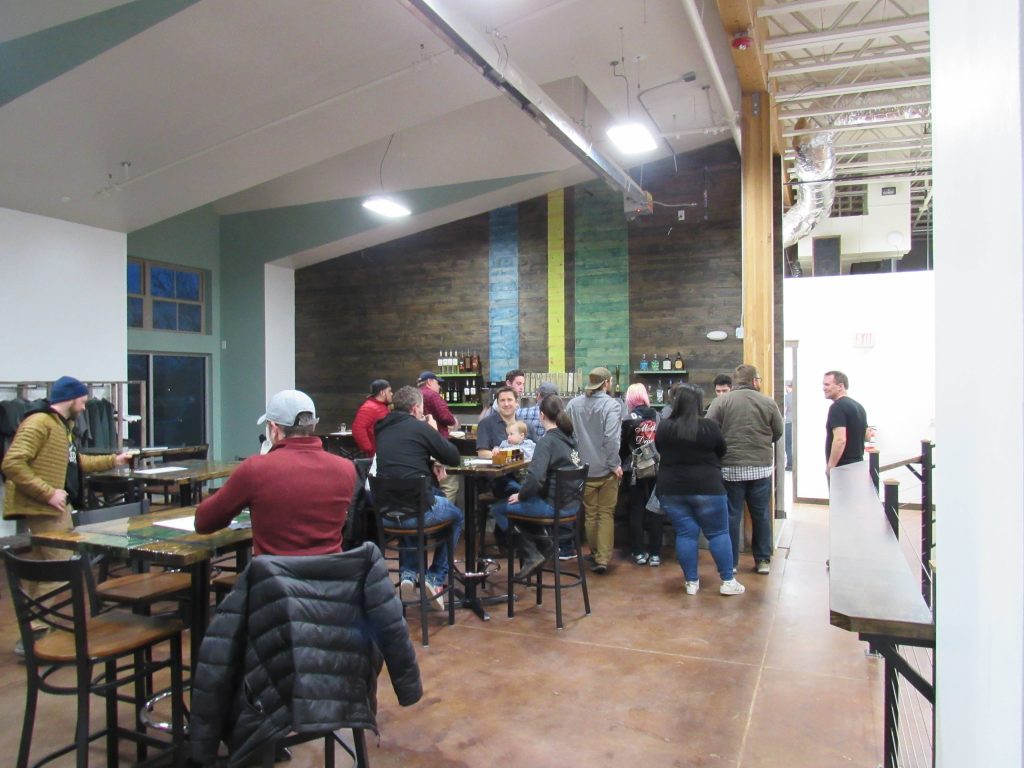 PD: What's first on the draft line-up?
Connery: We are opening with some collaboration beers that we have made with some of our friends up and down the Front Range:
Hibiscus Saison made with Chain Reaction
English Porter made with McClellan's on cask
Mild Ale made with Dad & Dude's Breweria
Winter Warmer with Chicory made with Snowbank Brewing
Hazy IPA made with Gossen Bart
We will also have a special Firkin tapping on Friday, March 8th of a Firkin of the Hibiscus Saison that had Cherries and Lime added to it, as well as a Sour Cherry beer that we made with Snowbank Brewing.
PD: So it sounds like you have plans to partner with other local businesses or breweries!
Connery: Because we are going to be a Colorado focused brewery, we will be partnering with everything Colorado: Malt Companies, Hop Companies, fruit companies, yeast companies, tons of brewery collaborations, local restaurants, homebrew clubs and homebrew competitions, bars…you name it! We will be partnering with Root Shoot Malt and Troubadour malting to offer what we will be calling a "Northern Colorado IPA".  Colorado hops will be in there as well!  (Stay tuned for that one!!)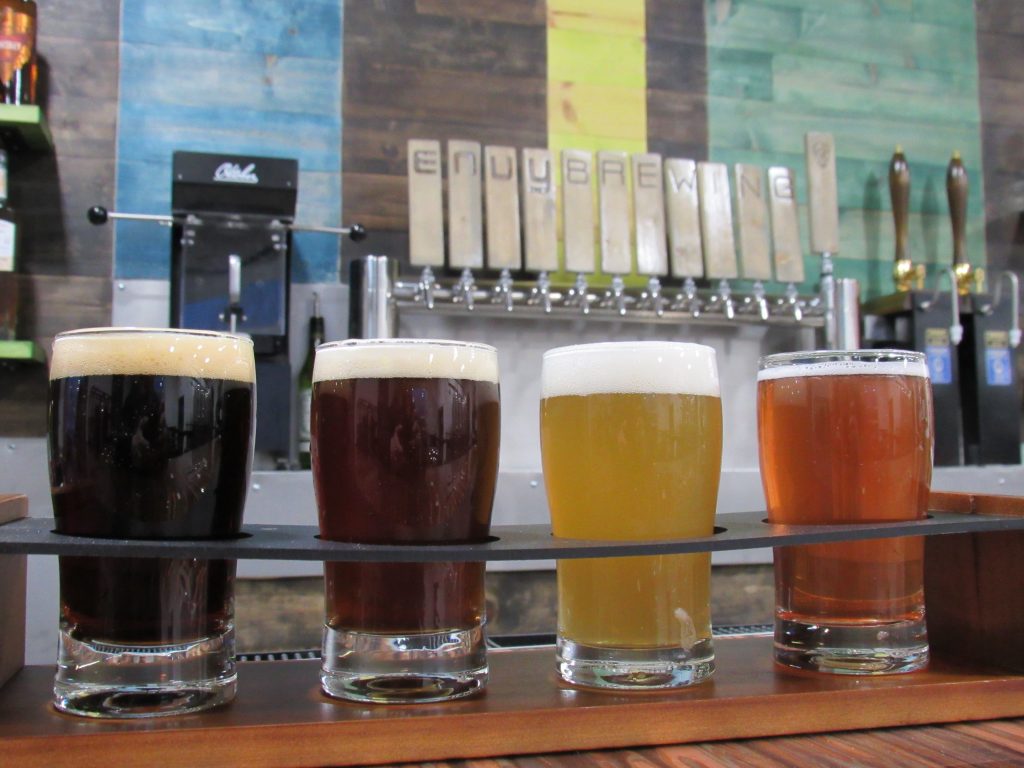 Envy Brewing is located at 3027 E Harmony Rd Suite #2, Fort Collins, CO 80528. They are open:
Monday – Thursday from 11 a.m. to 9 p.m.
Friday and Saturday from 11 a.m. to 10 p.m.
Sunday from 11 a.m. to 9 p.m.
Photos courtesy of Bryan Oldham.
---