No Comments
BREAKING | America's 2018 Top 50 Largest Breweries by Volume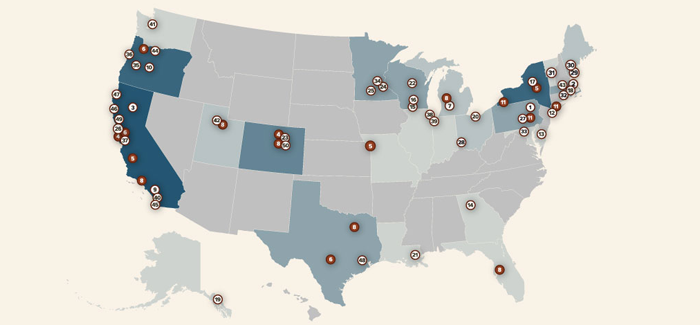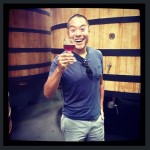 Every year the Brewers Association releases their list of the top 50 breweries by volume based on overall craft beer sales for the previous year.

We took a quick look at last year's list to compare the growth of some of our favorite craft breweries in the country and broke down some of the major changes. As a reminder, the Brewers Association defines craft breweries as having produced less than 6 million barrels of beer each year and being controlled by or having less than 25% ownership by an outside entity that is not itself a craft brewer.
The first substantial change came from the top 10 as CANarchy made the leap one spot over Stone from 9th largest last year to 8th largest this year, bolstered by the acquisition of Deep Ellum and Three Weavers.
Artisanal Brewing Ventures, which includes Sixpoint, Southern Tier and Victory climbed three spots from 14th to 11th this year.
PA's Troegs climbed three spots up to 27th in 2018 continuing their great momentum from when they climbed eight spots the previous year.
Cincinnati's Rhinegeist Brewery continued their meteoric rise as last year was their debut on this list at 33 and have now climbed to 28th.
Allagash climbed six spots from 36th to now 30th.
Surly also saw growth after their recent expansion up five spots to 34th
Three Floyds Brewing, who's expected to grow by even greater margins over the next few years with their upcoming expansion plans, debuted debuted last year at 45th and have climbed up to 39th.
Georgetown Brewing out of Washington, best known for canning Bodhizafa IPA, made a huge splash by debuting at the 41 spot this year.
Wachusett is up six spots from 49th last year up to 43.
Full Sail saw the greatest tumble dropping by 15 spots from 29th to 44th.
Modern Times with their burgeoning West-coast empire made it's debut on the list at 45
Avery Brewing and Green Flash Brewing departed the top 50 list as Avery leveled out after the massive growth from their expanded facility and similarly Green Flash continues to fall after scaling back operations.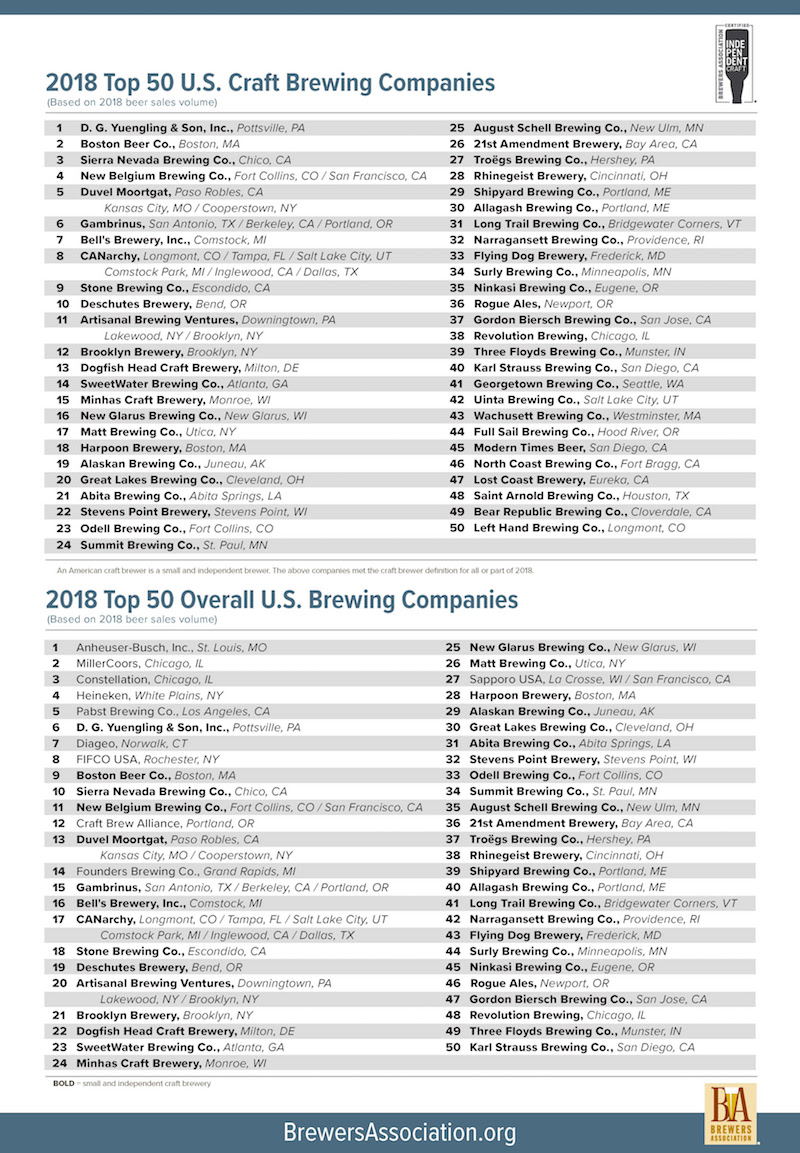 ---