No Comments
Colorado Brewers Guild Bids Farewell to Steve Kurowski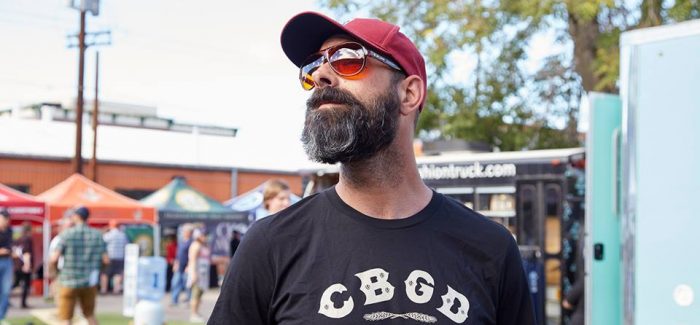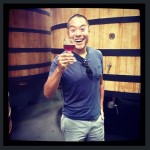 Over the past decade, there may be no more iconic figure, and beard, that has holistically represented Colorado craft beer, than Steve Kurowski. Today, his tenure is coming to a close after nine years of service, to become Marketing Director for Laws Whiskey House. While serving as the Operations, Marketing and Events Director for the Colorado Brewers Guild (CBG), Kurowski not only helped grow the organization from just under 100 members to now over 250, but also brought stability and greater national awareness to Colorado's craft beer scene.
It was Kurowski's leadership that bore signature events like Collaboration Fest, DIA Beer Flights, Sesh Fest, Lake Dillon Beer Fest, and the Salida Rendezvous and the State of Craft Beer marketing campaign that now represents Colorado craft beer's identity. But more importantly, he helped navigate the Guild through one of its most tumultuous moments in June 2016, when 14 member breweries split from the organization, only to re-join the guild months later.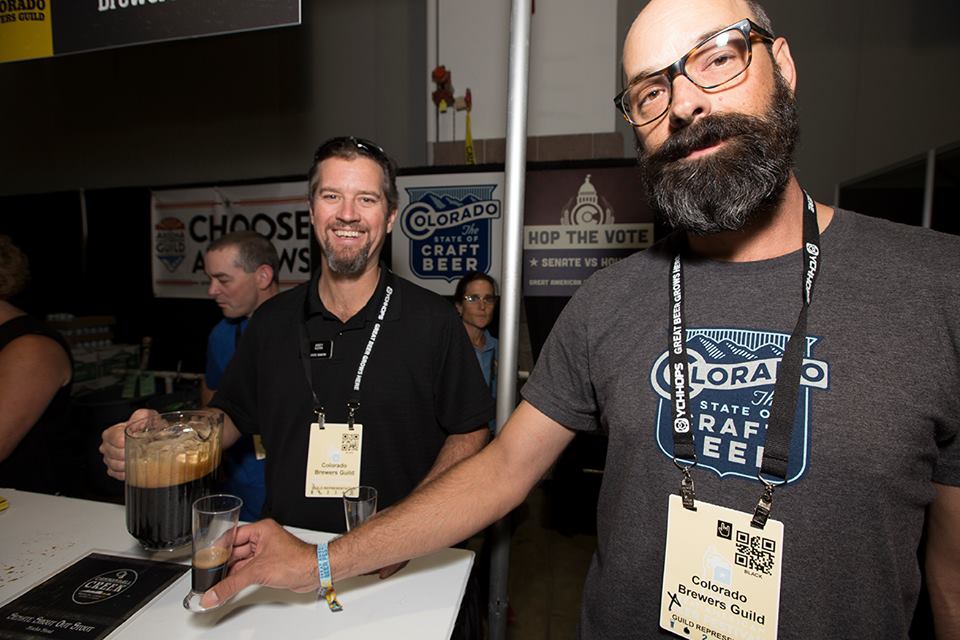 When asked about that critical moment for the CBG, Kurowski notes that the decision to stand by the guild and work toward reunification was in fact one of his proudest moments in the position. "At that time it was just my co-worker, Shawnee Adelson and myself trying to do our jobs as if it were business as usual, but it was obviously far from it," said Kurowski. "A very stressful time for our association and many brewers in our industry. And now, to see how far the CBG has come in the last three years after going through such a dramatic event, it was all totally worth it."
"Steve will leave immensely big shoes to fill, having been at the Guild for over nine years and serving as the "glue" that kept the Guild together during tumultuous times," said Andres Gil Zaldana, Executive Director of the Colorado Brewers Guild.
Like another famous Coloradan who's making his own seismic occupational move at the moment, Kurowski first began his career in craft beer working for Wynkoop Brewing. In the early 90's he was working for a local bike frame builder in Durango while rooming with SKA Brewing co-founder Bill Graham. It was Graham that introduced Kurowski to Kyle Carstens, then head brewer at the Wynkoop Brewing who mentioned an opening for Marketing Director of the fledgling Denver brewery.
Kurowski would later provide marketing consulting for the likes of Tommyknocker, Pug Ryan, Kannah Creek and the Colorado Brewers Guild before they hired him on full time in 2010. When asked about the biggest change from when he first started Kurowski noted, "The sales approach for craft beer used to involve going in and trying to convince them that craft would sell for an extra dollar, but now it's a pull proposition. People demand craft."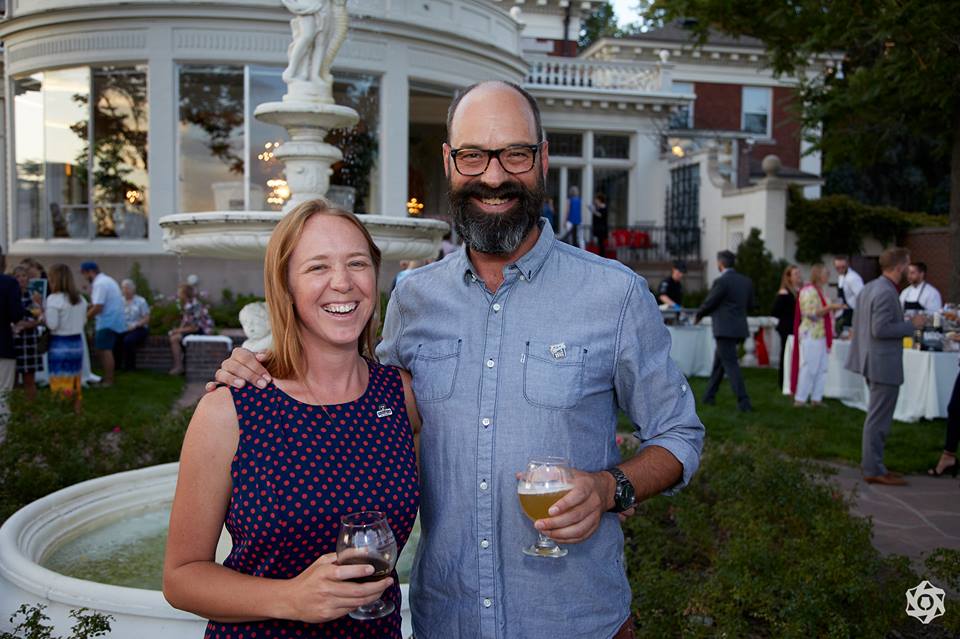 Sharing that greater vision for what craft beer could mean for the state of Colorado would help to revolutionize the state's economy. In his early discussions with the Colorado Tourism Office, Kurowski noted "What oranges are to Florida, craft beer can be to Colorado." He would go on to help spearhead a larger overarching marketing campaign to help brand Colorado as a true beer destination with the tagline "The State of Craft Beer".
"Having the vision for the State of Craft Beer was essential to where we've gotten as an organization," said Shawnee Adelson, who now serves as Deputy Director of the Colorado Brewers Guild. "Steve and I have been through a lot, but the great thing is that it made us work really well together as a team," continued Adelson. "When I started with Steve, he was the face and voice of craft beer in Colorado, that still continues to be true."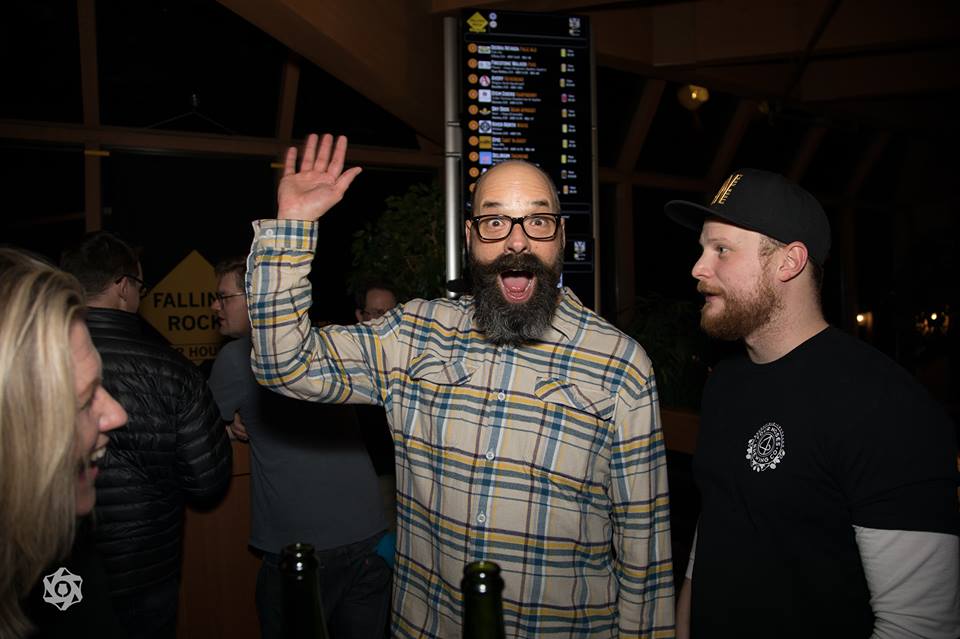 Matt Cutter, current President of the Colorado Brewers Guild chimed in, "You think that you know someone who cares more about the craft beer industry in Colorado, until you meet Steve Kurowski. Steve has spent nine years defending, promoting, and supporting all of the craft brewers in our state, and this is a big job. He has brought us together, effectively herding the cats, creating unique events that sell out year after year after year, and has not only been the "idea guy" but also the "execution guy" whose job has been to showcase the internationally recognized brand that craft beer in Colorado has become. We recognize Steve for all of this great work. He will be missed, but we will definitely be seeing him in our taprooms."
---