No Comments
Revolution Brewing | Every Day-Hero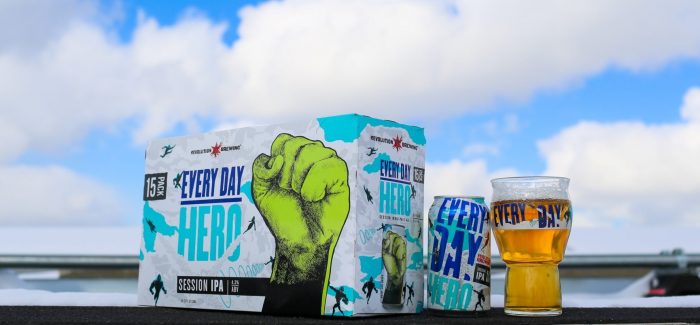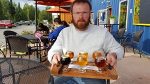 If you needed strong ales to keep you comfortable and warm in winter, then warm weather calls for light, crisp, flavorful session ales that keep you satisfied throughout a day of yard work. Let's face it, mowing the lawn and pulling weeds are much better with a cold beer in hand, and Chicago's Revolution Brewing is ready with just the beer for the occasion!
Revolution's popular line of beers added a new, year-round session ale to their roster. According to the brewery, "Every Day-Hero is an easy drinking session India Pale Ale brewed in Chicago with a low 4.3% ABV. A modern blend of hops, including Sabro, El Dorado, Mosaic and Cascade bring smooth tropical flavor to your daily routine."
This is top notch showcase of the popular session trend; all the while continuing to highlight Revolution's versatile and consistent line up of year-round beers that appeal to the aficionados and new-comers alike. Revolution is cans these beers and sells them in cases of 15, which makes it a great choice for large gatherings of friends and families while keeping the price reasonable. Revolution's marketing push is certainly looking to make a dent in this market; and Every Day-Hero is a worthy leading man to this story.
https://www.instagram.com/p/Bvz91hmhPuM/
Feature image courtesy of Revolution Brewing
---