No Comments
One of Denver's Best Beer Fests Announces New Format & Brewery List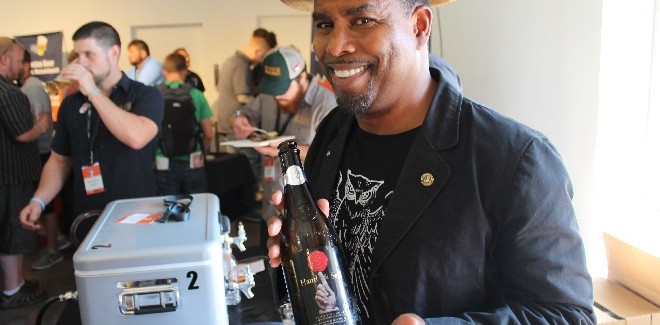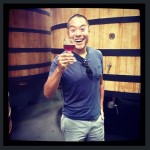 As we've articulated a few times, GABF week's multitude of events have lately grown to the point of overshadowing the event itself. And while many of these periphery activities offer a host of rare or limited distribution beers, Pints for Prostates' Denver Rare Beer Tasting offers one of the most impressive lineups collectively in one place, that you'll find all weekend.
One of the many reasons the Rare Beer Tasting has been able to attract stellar beer lineups and brewery celebrities like Garret Oliver and Sam Calagione, is that Pints for Prostates has made such a relevant impact.
This year's festival will look a little different to those who have attended for the past decade. The most significant change being that DRBT will discontinue the VIP session and instead shift to a single class of general admission ticket costing $200 a piece across a four hour tasting period. In addition to the format change, DRBT will aim to provide a more intimate and enjoyable experience for attendees slashing 24% of the tickets that will be available and adding a third floor of breweries to add more space for the event.
Founder, Rick Lyke, who has written about beer for over 30 years and attended his first GABF in 1992, was diagnosed with prostate cancer in 2007. The following year he founded Pints for Prostates as a way to raise awareness through the universal language of beer. Since 2008, Pints for Prostates has also been able to provide free and easy health screenings, as a means to promote men's health and identify previously undetected health issues.
"We launched this event in 2009 with the idea that the Denver Rare Beer Tasting would be a special experience for beer fans and brewers. Tickets have completely sold out each year and our annual guest surveys tell us people love the event," said Lyke. "We've sold the same number of tickets for the event each of the last five years, but as the craft beer scene has evolved, we've seen changes in what beer fans want and how they approach events like ours. We felt it important to make some changes that would maintain the reputation of the Denver Rare Beer Tasting as one of the best craft beer events in the U.S."
The Pints for Prostates mission is one that resonates with a large portion of the beer community and it is events like tomorrow's Rare Beer Tasting that help to raise that awareness.
This year's event will take place on Friday, October 4, the week of the Great American Beer Festival. from 12-4pm. Tickets go on sale Sunday (Father's Day), June 16 at 10am MST for $200.
Each attendee receives a commemorative tasting glass, t-shirt, program and pen, a buffet lunch, the chance to bid in an exciting silent auction that includes a variety of unique beer experiences and collectibles. During the event, attendees can also participate in the Brewers Health Initiative, a free men's health screening. All net proceeds from the event will go to support Us TOO International Prostate Cancer Education and Support Network.
The confirmed brewery list for this year's DRBT2019 includes:
·       Alamo Beer, San Antonio, Texas*
·       Alaskan Brewing, Juneau, Alaska
·       The Ale Apothecary, Bend, Ore.*
·       Amalgam Brewing, Denver, Colo.
·       Atom Brewing, Erie, Colo.
·       Avery Brewing, Boulder, Colo.
·       Bell's Brewery, Comstock, Mich.
·       Big Sky Brewing, Missoula, Mont.
·       Blind Faith Brewing, Littleton, Colo.*  
·       Bottle Logic Brewing, Anaheim, Calif.*
·       Boulevard Brewing, Kansas City, Mo.  
·       BrewDog USA, Columbus, Ohio*
·       The Brooklyn Brewery, Brooklyn, N.Y.
·       Burns Family Artisan Ales, Denver, Colo.*
·       Cape May Brewery, Cape May, N.J.*
·       Cascade Brewing, Portland, Ore.
·       Central Waters Brewing, Amherst, Wisc.
·       Cerebral Brewing, Denver, Colo.
·       Cigar City Brewing, Tampa, Fla.
·       Cloudburst Brewing, Seattle, Wash.*
·       Coronado Brewing, Coronado, Calif.
·       Crane Brewing, Raytown, Mo.*
·       Departed Soles Brewing, Jersey City, N.J.
·       Deschutes Brewery, Bend, Ore.
·       Drekker Brewing, Fargo, N.D.*
·       Ecliptic Brewing, Portland, Ore.
·       Firestone Walker Brewing, Paso Robles, Calif.  
·       Forager Brewing, Rochester, Minn.
·       Fremont Brewing, Seattle, Wash.
·       Funky Buddha Brewing, Oakland, Fla.
·       Great Divide Brewing, Denver, Colo.
·       Hair of the Dog Brewing, Portland, Ore.*
·       Hunters Point Brewery, San Francisco, Calif.*
·       Jessup Farm Barrel House, Fort Collins, Colo.*
·       Kane Brewing, Ocean, N.J.
·       La Cumbre Brewing, Albuquerque, N.M.*
·       The Lost Abbey, San Marcos, Calif.
·       Moksa Brewing, Rocklin, Calif.
·       Monkish Brewing, Torrance, Calif.*
·       New Belgium Brewing, Fort Collins, Colo.
·       New Realm Brewing, Atlanta, Ga.
·       NoDa Brewing, Charlotte, N.C.
·       Odyssey Beerwerks, Arvada, Colo.  
·       Prison City Pub & Brewery, Auburn, N.Y.
·       The Rare Barrel, Berkeley, Calif.
·       River North Brewery, Denver, Colo.
·       Rogue Ales, Newport, Ore.
·       Samuel Adams Brewery, Boston, Mass.
·       Scratch Brewing, Ava, Ill.
·       Side Project Cellar, Maplewood, Mo.
·       Sierra Nevada Brewing, Chico, Calif.
·       Societe Brewing, San Diego, Calif.*
·       Speciation Artisan Ales, Comstock Park, Mich.*
·       Stone Brewing, Escondido, Calif.
·       Sun King Brewing, Indianapolis, Ind.
·       Surly Brewing, Minneapolis, Minn.
·       3 Floyds Brewing, Munster, Ind.
·       Uinta Brewing, Salt Lake City, Utah
·       Vonseitz Theoreticales, Smithville, Tenn.*
·       WeldWorks Brewing, Greeley, Colo.
·       Westbound & Down Brewing, Idaho Springs, Colo.* 
·       Wiley Roots Brewing, Greeley, Colo.
·       Yazoo Brewery, Nashville, Tenn.
·       Zillicoah Beer, Woodfin, N.C.*
---