3 Comments
These Mountain-Style IPAs are Elevating the Style to National Prominence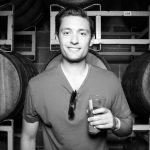 IPA continues to be the biggest seller for craft brewers thanks to the focus and innovation U.S. craft brewers have put on the style and the fanaticism of the general craft beer drinker for the hoppy liquid. Drinking an IPA now is way different than it was a decade ago, primarily because there are so many different versions of it. The resinous and bitter West Coast-style has led to the New England-style, Brut and Milkshake styles—and everything in between. While many of the primary styles that appear in today's craft beer lexicon stem from the east and west coasts, there is a new version of an IPA that could take the style to new heights—pun intended. Call it gimmicky, a marketing ploy or something in between but the Mountain-Style IPA has arrived.
West Coast IPAs skew bitter, Hazy IPAs skew juicy and Milkshake IPAs skew…well overly decadent. The Mountain-style version of the IPA is primed to take its place somewhere in the middle of these buzzed-about versions. Waxing poetic, an idealistic Mountain-Style IPA should have an elevated dose of hops with a semi-steep ABV that pays homage to the steep heights the IPA style has risen to within the larger beer market. Yes, these new beers might be brewed with an eye towards marketing, but I'm always game for a new version of IPA from esteemed IPA makers and I have a feeling many other drinkers are too. Here's a look at three of the beers defining the new style.
ABV: 6.5%
Hops: Triple-hopped with Cashmere, Sabro and Strata
https://www.instagram.com/p/Bw2H401jt5b/
Odell seems to be the first to aggressively market a Mountain-Style IPA complete with a handy flowchart (cover photo) on how the style represents a mixture of both West and East Coast IPA staples. Unlike the beers below, Mountain Standard seems to represent Odell's evolution of their well-crafted hazy (and milkshake) IPA line, following in the esteemed footsteps of one of my favorites: Cloud Catcher IPA. While hazy IPAs can feel sticky, Mountain Standard finishes light and crisp, with a quick hit of hoppy bitterness that reminds you that you're still drinking an IPA, after all.
Here is how Brendan McGivney, Odell Brewing's COO described it: "Mountain-Style IPA is really just an evolution of regional styles – like West Coast IPAs and New England IPAs. In the spirit of American brewing, we looked at what we liked about existing styles and then defined our own…We triple dry-hopped Mountain Standard so we could really dial up the juicy hop aromas without using any adjuncts. It's an extremely drinkable IPA  with low bitterness and a slight haze."
---
ABV: 6.6%
Hops: Simcoe, Centennial and Chinook hops
https://www.instagram.com/p/ByJBxbqF9MB/
Based in Vermont, The Shed's Mountain IPA might be the most long-standing version of the Mountain-IPA "style." The brewery updated their IPA during a rebrand in 2017 and dubbed it the Mountain IPA as a way to build off of the popularity of their flagship Mountain Ale.
The Shed's Communications Manager Drew Vetere said, "We aim to create straightforward, no-frills offerings that represent our Vermont roots with modest branding and big character…It's not quite a New England-style IPA and not quite West Coast in nature. The Shed's Mountain IPA features a bright, citrus aroma from late additions of Simcoe and Centennial hops. The bitterness comes in around 40 IBU, so it's not as soft as a NEIPA but a little less harsh than its western cousin."
---
ABV: 8%
Hops: Strata, Zappa, Enigma, Southern Passion + other experimental hop varietals
https://www.instagram.com/p/Bwafiohl50s/
Boasting more than 5.5 lbs of hops per barrel and available only in 4-packs of 16 oz cans, Steep Coast Strata is an aggressive, yet fulfilling DIPA, that doesn't drink as its high-altitude ABV would suggest. With neon branding and a flashy list of hops, this beer is meant to stand out on shelves and compete with Colorado's most aggressively-hopped IPAs.
Tim Matthews, head of brewing operations CANarchy Craft Brewery Collective/ Oskar Blues brewer described it thus: "I would say it's a blending of the two coasts. Not the palate-wrecker bitterness of an old school West Coast, but not the fluffy bitterness of the New England, definitely in between.  It has the hoppy mouthfeel that delivers a hop derived sweetness like New England IPA but not to the point you're drinking with a spoon. It has the hop load of a New England but has the palatability of the West Coast."
All of these IPAs should be available on shelves now if you're looking to change up your IPA consumption habits. Cheers!
Feature image courtesy of Odell Brewing Co.
---