One Comment
Late Summer 2019 Roundup | Can't Miss Colorado Beer Festivals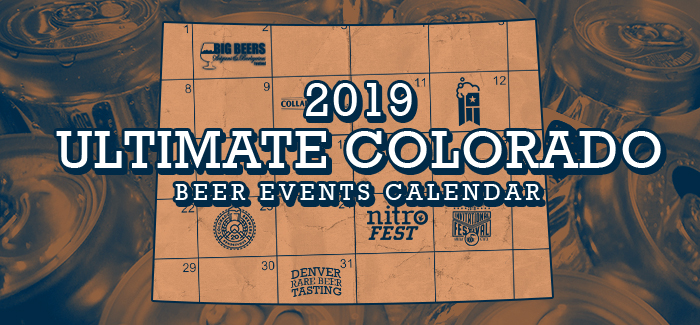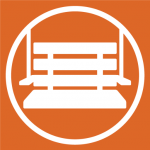 Summer: The season of drinking beer and exploring the outdoors, which both happen to be very popular activities in Colorado. If the mid-summer heat has you itching to get out of town and sample some new brews, we've rounded up some of the can't miss beer festivals taking place across Colorado until the Great American Beer Festival in October.
Keep in mind we know Oktoberfest has become a big deal in Colorado, so don't worry we'll have a full round-up on Oktoberfest celebrations taking place throughout the state shortly.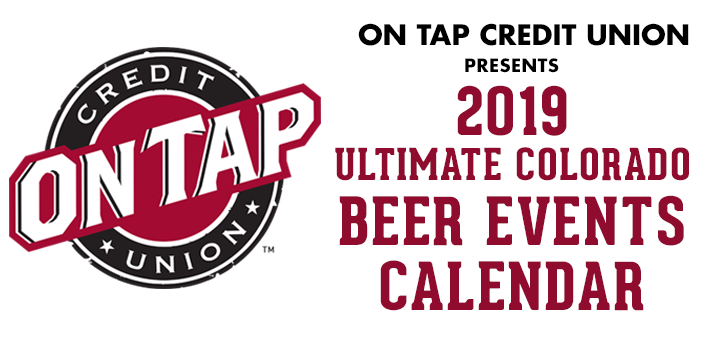 This post is brought to you by our friends at OnTap Credit Union, who have been crafting banking solutions for breweries, brewery employees and beer lovers for the past 64 years in Golden and Arvada.
Keystone Bluegrass and Beer Festival
The 23rd annual Keystone Bluegrass and Beer festival features more than 100 types of beer from 40-plus Colorado breweries. Friday night kicks off with a beer maker's pairing with New Belgium Brewing and food inspired by Colorado ingredients; other events include Voodoo Ranger Seminar and a cornhole tournament. Drink packages that include unlimited beer tastings are available.
Where: River Run Village, Keystone, 140 Ida Belle Dr, Keystone
When: August 3 and August 4
Tickets: Free – $75 on EventBrite
---
Winter Park Beer Festival
This mountain festival is a popular escape for families and mountain enthusiasts. The basic general admission tickets cost $10 and get you into the festival. Unlimited tasting and VIP experiences are also available.
Where: Rendezvous Events Center (formerly Hideaway Park), 78820 US 40, Winter Park
When: August 3 from noon – 5 p.m.
Tickets: $10 to $75 on EventBrite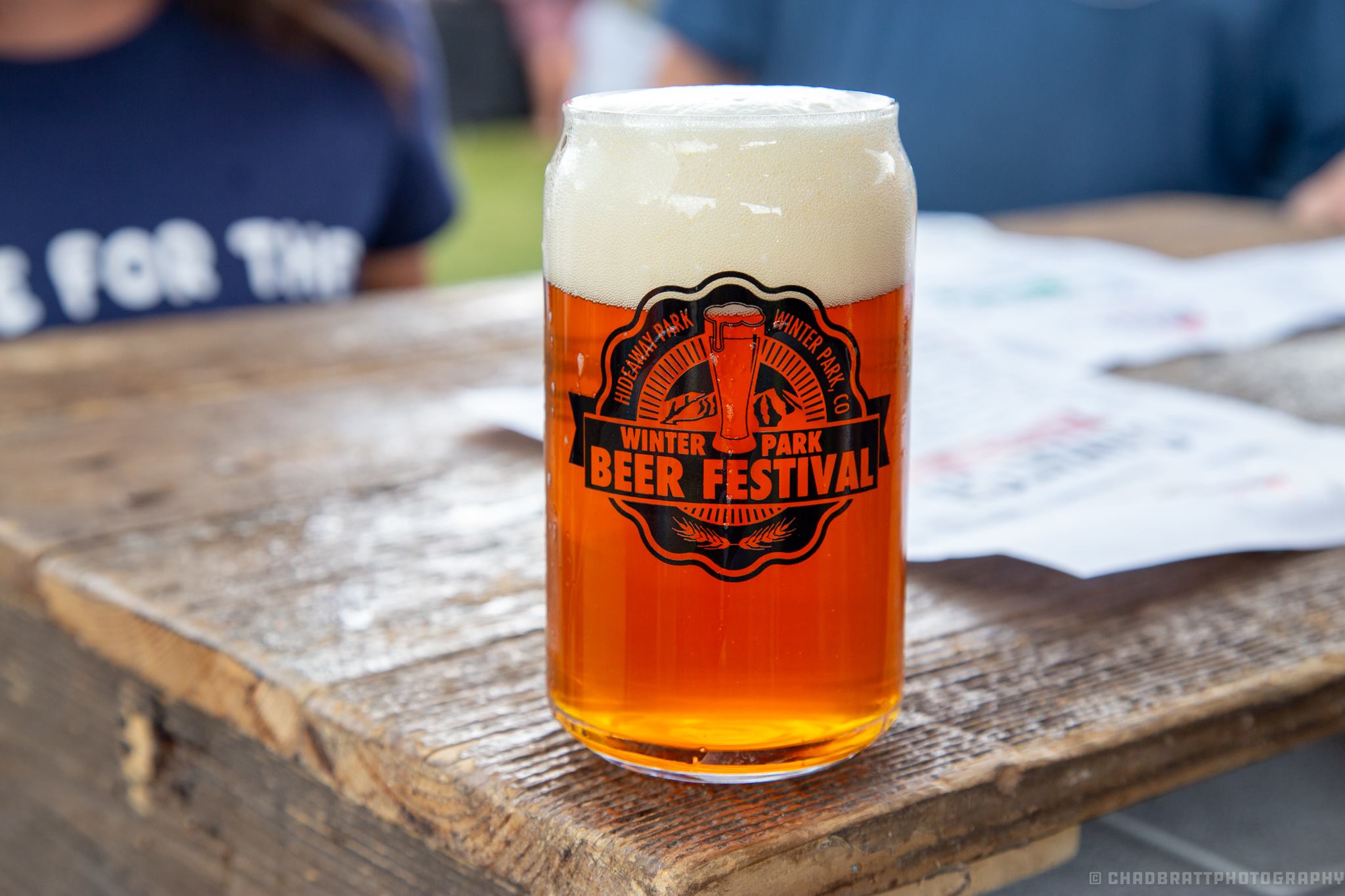 Save the Ales
No water = no beer. Conservation Colorado's annual fundraiser for its water program invites brewers across the state to show how Colorado's craft beer industry is working to learn and incorporate more sustainable practices into businesses. Expect 30-plus local favorites like Black Sky and Emporium Brewing at the event alongside local food trucks, games, and more.
Where: Mile High Station, 2027 W Colfax Ave, Denver
When: August 8 from 6 – 10 p.m.
Tickets: $15 to $80 via NightOut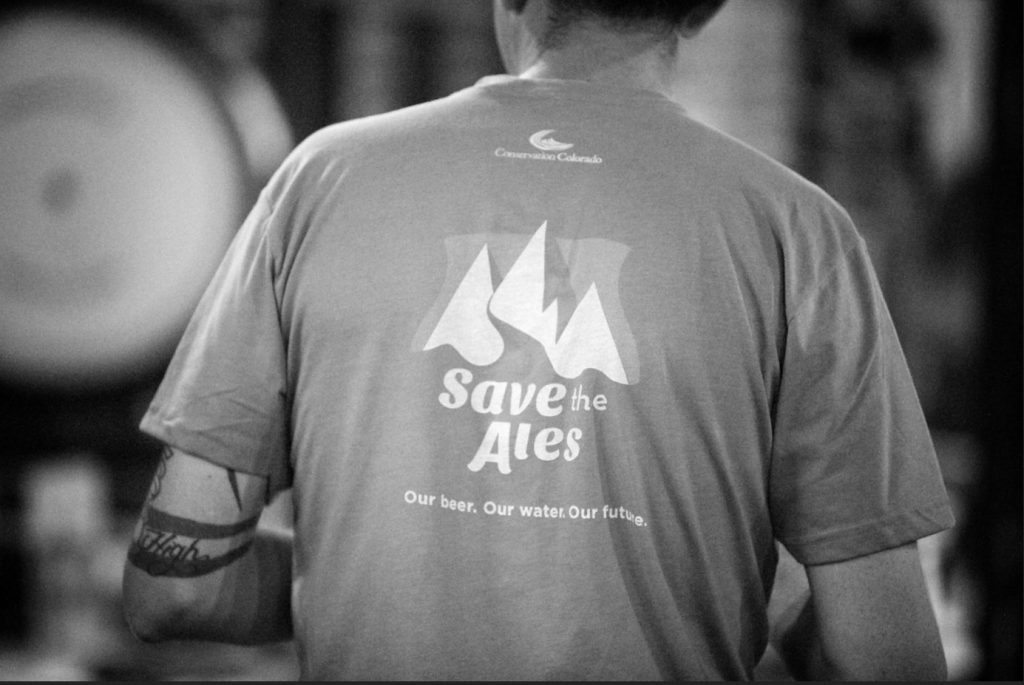 ---
Boulder Craft Beer Festival
The 6th annual tasting event combines Colorado craft beer with local food and music. Get your tickets early; the festival frequently sells out.
Where: North Boulder Park, 800 Dellwood Ave, Boulder
When: August 24 from 1 – 5 p.m.
Tickets: General admission tickets start at $35 and VIP tickets are $50. Updates on the event page.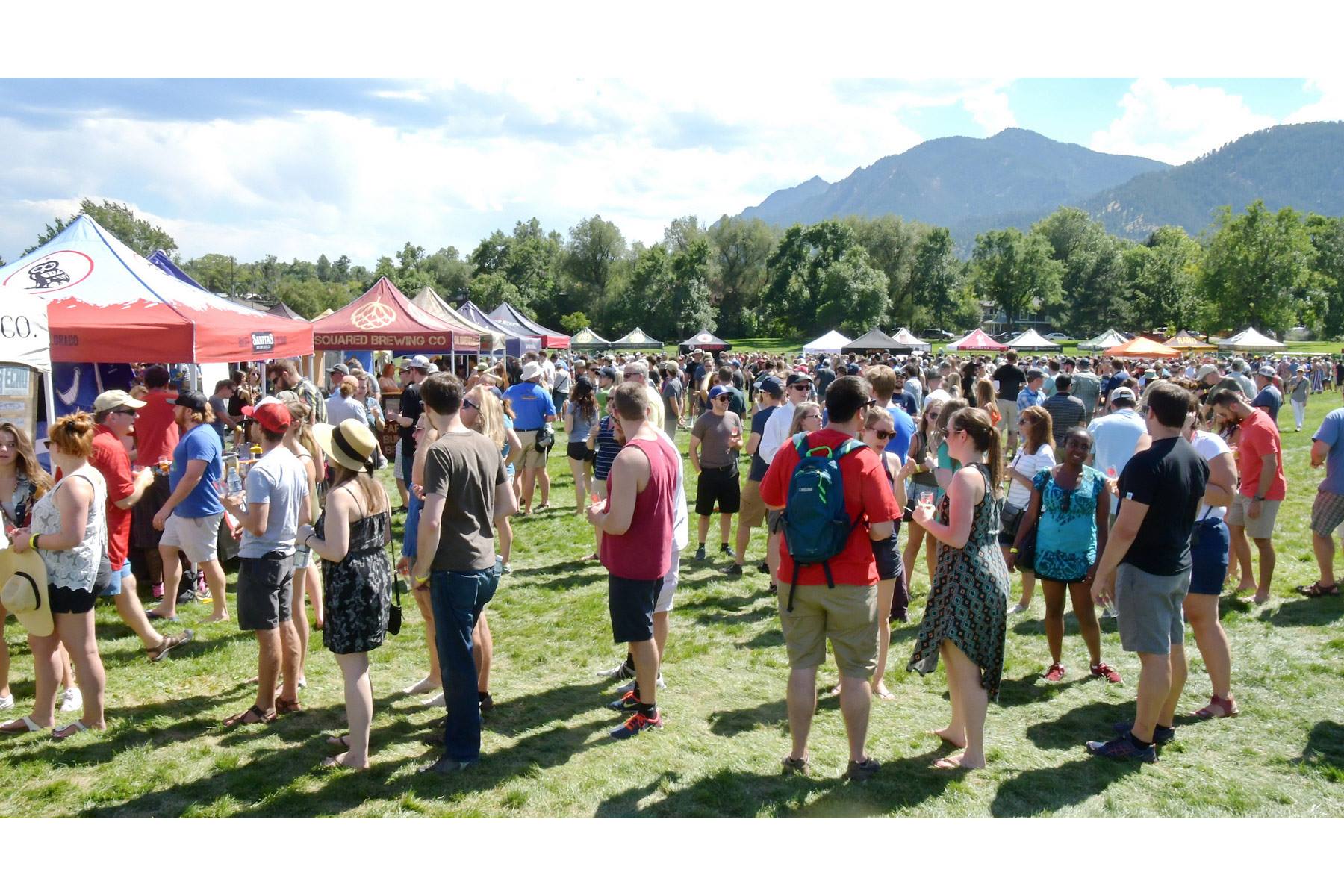 ---
Chef & Brew
The culinary and beer competition pits 20 chefs and 20 breweries against one another for the people to decide who has the best dish and beer. Featuring some of the best chefs throughout Denver, attendees are treated to unlimited bites, and sips for the ultimate treat yo self night of decadence.
Where: EXDO Event Center, 399 35th St, Denver
When: August 28 from 6 – 9 p.m.
Tickets: Available for $49 – $69 online. Details on the event page.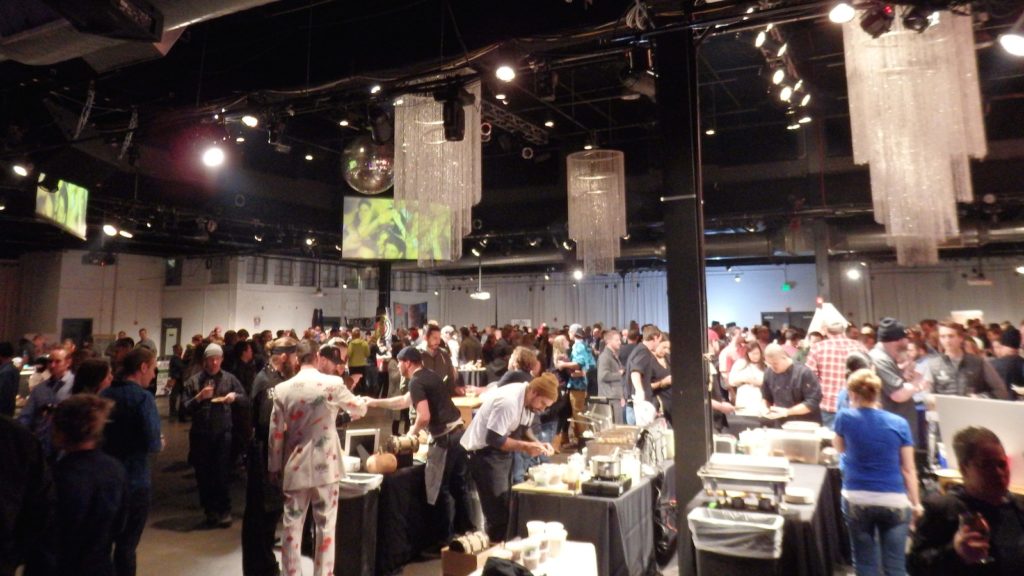 ---
Castle Rock Brew Fest Under the Stars
The 3rd annual festival pairs local craft beer with bites from local chefs and music from three local bands. The "deviation decision" also allows guests to pick their favorite unique beer while raising funds for the Colorado Brewers Guild.
Where: 1375 W Plum Creek Pkwy, Castle Rock
When: August 31 from 4 to 10 p.m.
Tickets: Available from $30 to $65 on EventBrite. Details on the event page.
---
Keystone Oktoberfest
The Colorado-style Oktoberfest pours brews from New Belgium into commemorative steins to kick-off a day of oompah bands, German grub and a lot of lederhosen.
Where: Keystone Festivals, 140 Ida Belle Dr, Keystone
When: August 31 from 1 – 6 p.m.
Tickets: $35 tickets include three full steins of beer. Details on the event page.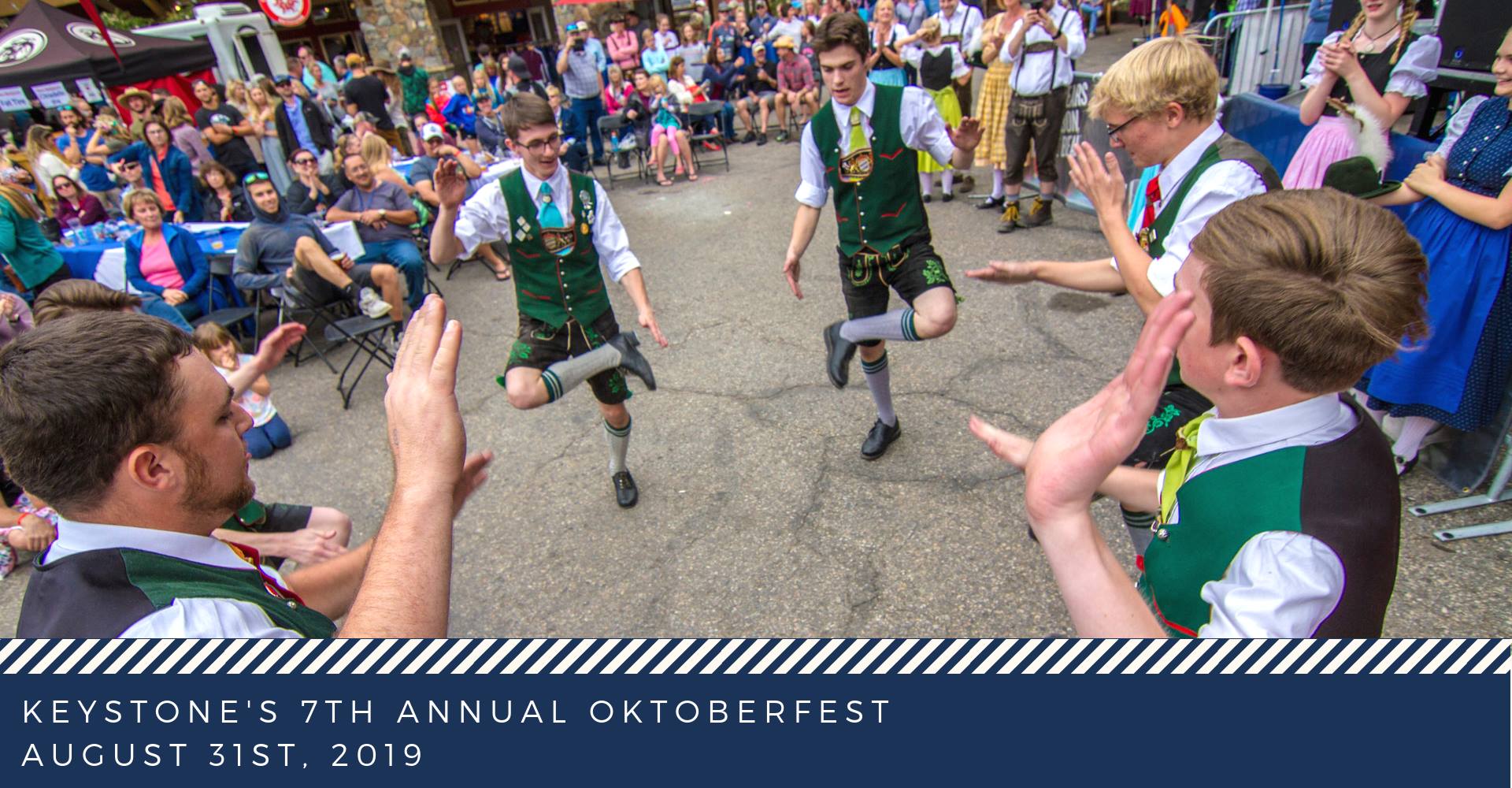 ---
Ska Brewing 24th Anniversary Party
One of the state's OG breweries also throws one of the best late summer beer festivals around. Bringing in big time Ska bands such as the Aggrolites, the Toasters and Mustard Plug, combined with an invitational-style lineup of 30+ breweries, Ska's anniversary combines great beer and music for one grand celebration.
Where: Ska Brewing, 225 Girard St., Durango, CO
When: September 7 from 4 – 9 p.m.
Tickets: $45 general admission tickets.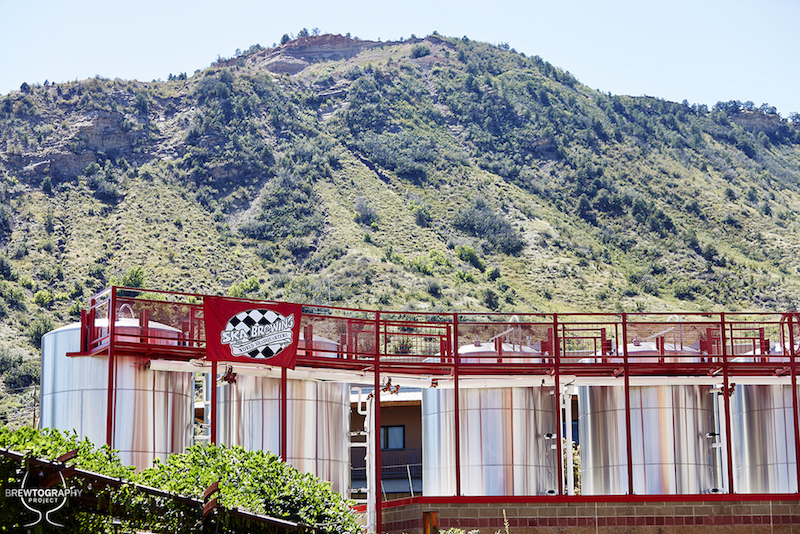 ---
Suave Fest
Already billed as one of the country's most significant beer events of the year, Suave Fest celebrates Latino craft breweries, brewers, beers, community and culture. The event is put on by the founders of the soon to open Raíces Brewing Co. and in addition to beer from Latino-owned breweries, will also feature Latin American and Caribbean cuisine from a diversity of vendors, as well as spectacular musical performances from top Latino artists and groups from the Centennial state. Suave Fest was one of the recipients of the 2019 Brewers Association's Diversity Grant Awards and will include Dos Luces , Donavon , Boggy Draw , Novel Strand , Cheluna , Lady Justice , Coal Mine Ave and Raíces Brewing Co among others.
Where: STEAM on the Platte – 1401 Zuni St. Denver, CO
When: September 14 from 12 – 6 p.m.
Tickets:Available from $45 to $60 on EventBrite. Details on the event page.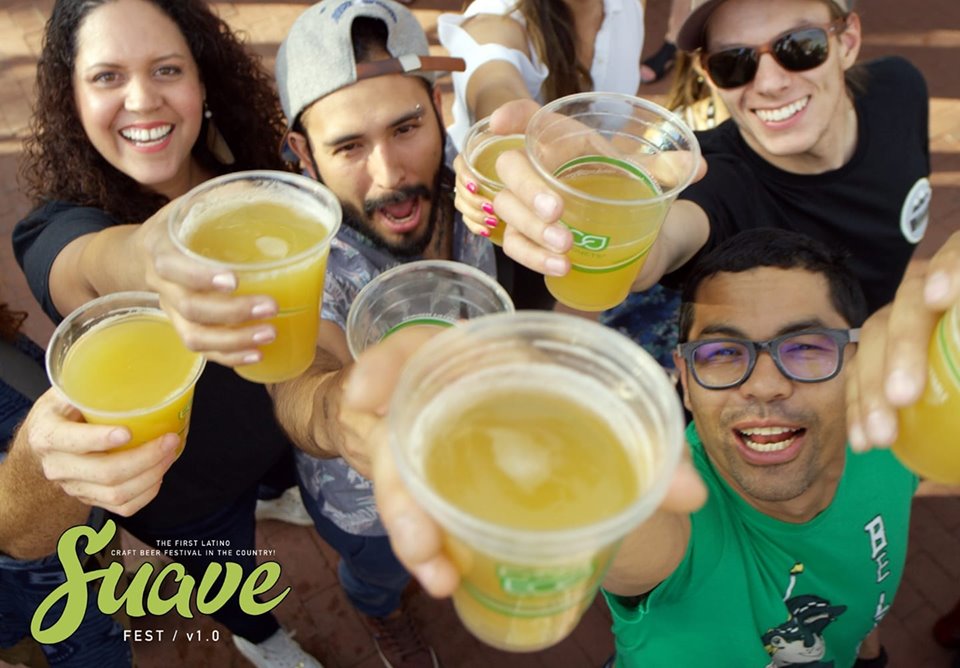 ---
Gratitude
One might think throwing a beer festival the weekend before the Great American Beer Festival is a death sentence, but over the years Our Mutual Friend's humble celebration on the dawn of the country's biggest beer festival has become a can't miss tradition. Paying homage to those that have made Our Mutual Friend Brewery a success, Gratitude features an expanded parking lot party featuring specialty bottle releases, extended draft lists and a full day long celebration.
Where: Our Mutual Friend Brewery – 2810 Larimer St. Denver, CO
When: September 28 from Noon to Close
Tickets: Free to Attend
---
The 2019 Great American Beer Festival
The Super Bowl of Beer Festivals returns to Denver. Featuring over 4000 beers from nearly 800 breweries spanning four session across three days, GABF is still one best and certainly the biggest beer festivals in the country. Tickets have become easier to find with new monitoring software that helps to drive down scalping. Plus with an increased ticket allotment of 62,000 available and a larger festival footprint the Brewer's Association aims to make the festival more accessible without discounting comfort. 
Where: Colorado Convention Center – 700 14th St., Denver CO
When: October 3 – October 5
Tickets: $85 Tickets go on sale to the general public tomorrow, July 31 at 10am via AXS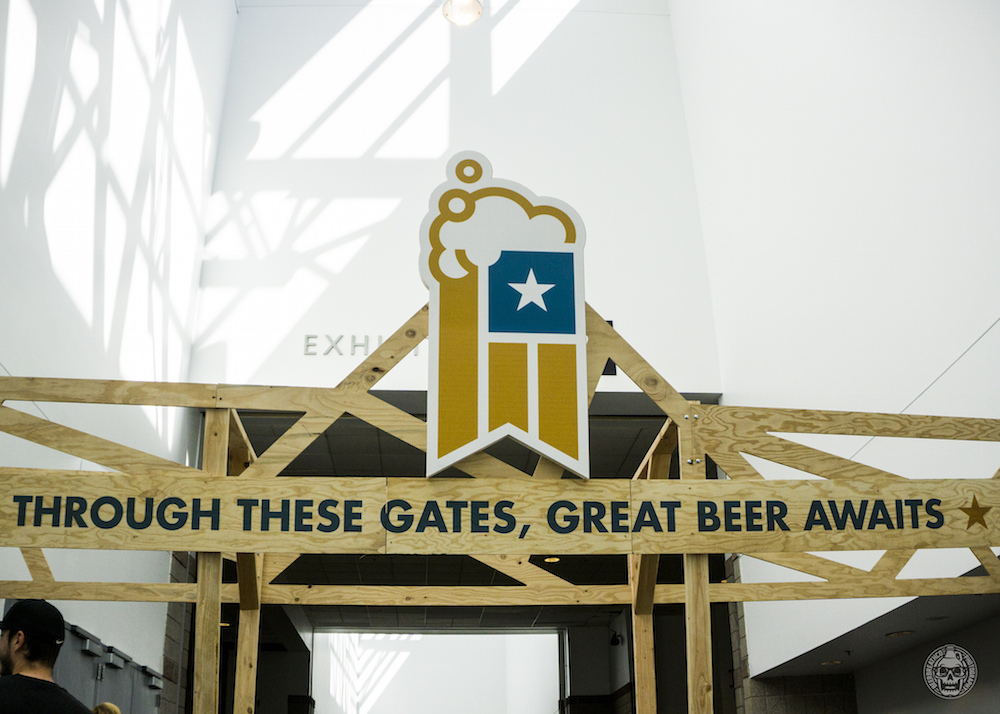 ---
The Second Half of 2019 Colorado Craft Beer Lovers' Calendar
Here are all the major beer festivals we know of taking place in the later half of 2019. We'll add anniversaries as they are announced, and we tried to keep this list focused on major established beer festivals rather than include every beer release, tap takeover, or special tapping that occur each week… that's why we created the Denver Beer Beat. Additionally, keep in mind, these are Colorado-centric events. Be sure to check back often as we'll be updating this throughout the rest of the year.
Once again, special thanks to On Tap Credit Union for sponsoring this post.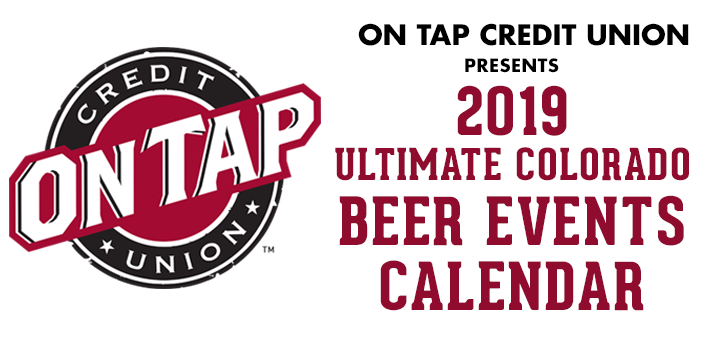 | Date | Beer Event | Location |
| --- | --- | --- |
| July | | |
| July 4, 2019 | Independence Day | Nation-wide |
| July 12, 2019 | Novel Stand One Year Anniversary | Novel Strand Brewing, Denver, CO |
| July 12, 2019 | Wibby Brewing 3 Year Anniversary Party | Wibby Brewing, Longmont, CO |
| July 13, 2019 | Colorado Brewers Rendezvous | Salida, CO |
| July 13, 2019 | Denver Beer Co's Summer Block Party | Denver, CO |
| July 13, 2019 | Finkle and Garf 5 Year Anniversary Party | Finkle and Garf Brewing, Boulder, CO |
| July 19, 2019 | Wiley Roots 6th Anniversary Party | Wiley Roots Brewing, Greeley, CO |
| July 19, 2019 | Launch Pad Brewing 4th Anniversary Party | Launch Pad Brewery, Aurora, CO |
| July 20, 2019 | Boulder Beer 40th Anniversary Party | Boulder Beer Co, Boulder, CO |
| July 20, 2019 | Hooplagers IV! Urban beach bash meets Lager beer fest | Longmont, CO |
| July 20, 2019 | The Jailhouse 3 Year Anniversary | The Jailhouse, Buena Vista, CO |
| July 20, 2019 | Living the Dream Brewing 5th Anniversary Party | Living the Dream Brewing, Littleton, CO |
| July 20, 2019 | Metric Brewing 1st Anniversary Party | Metric Brewing, Fort Collins, CO |
| July 20, 2019 | Springs Beer Fest | Colorado Springs, CO |
| July 20, 2019 | Historic Styles Beer Fest | History Colorado, Denver, CO |
| July 20, 2019 | Stapleton Beer Fest | Founders Green, Stapleton, CO |
| July 27, 2019 | Dos Luces 1st Anniversary Party | Dos Luces, Denver, CO |
| July 27, 2019 | Westy Craft Brew Fest | Westminster City Park, Westminster, CO |
| July 27, 2019 | Rose' & Beer Festival | Denver, CO |
| July 27, 2019 | Reflection Garden On Tap Beer Festival | Aurora, CO |
| July 31, 2019 | GABF Tickets Go On Sale | Nation-wide |
| August | | |
| August 2, 2019 | International Beer Day | World-wide |
| August 3, 2019 | Odd13 Brewing 6th Anniversary Party | Odd13 Brewing, Lafayette, CO |
| August 3, 2019 | Keystone Bluegrass & Beer Festival | Keystone, CO |
| August 3, 2019 | Purpose Brewing 2nd Anniversary Party | Longmont, CO |
| August 3, 2019 | Call to Arms Brewing 4th Anniversary Party | Call to Arms Brewing, Denver, CO |
| August 6, 2019 | IPA Day | Nation-wide |
| August 10, 2019 | Woods Boss Brewing 2nd Anniversary Party | Woods Boss Brewing, Denver, CO |
| August 10, 2019 | Romero's K9 Club & Tap House 3 Year Anniversary | Lafayette, CO |
| August 10, 2019 | Black Sky Brewery's 6th Anniversary | Denver, CO |
| August 10, 2019 | Denver Beer Co's 8th Anniversary | Denver Beer Co, Denver, CO |
| August 17, 2019 | Liquid Mechanics Brewing's 5th Anniversary | Liquid Mechanics Brewing, Lafayette, CO |
| August 10, 2019 | Loveland Brewer's Olympics | Loveland Aleworks, Loveland, CO |
| August 10, 2019 | Big Can Jam | Zuma's Rescue Ranch, Littleton, CO |
| August 17, 2019 | 12Degree Brewing's 6th Anniversary | 12Degree Brewing, Louisville, CO |
| August 17, 2019 | Parker Brew Fest | O'Brien Memorial Park, Parker, CO |
| August 17, 2019 | Steers and Beers Fest | Colorado Springs, CO |
| August 18, 2019 | Zwei Brewing 5th Anniversary | Zwei Brewing, Fort Collins, CO |
| August 24, 2019 | Trinity Brewing 11th Anniversary | Trinity Brewing, Colorado Springs, CO |
| August 24, 2019 | Resolute Brewing 3rd Anniversary | Resolut Brewing, Centennial, CO |
| August 24, 2019 | Boulder Craft Beer Festival | North Boulder Park, Boulder, CO |
| August 24, 2019 | Central City Brew Fest | Central City, CO |
| August 24, 2019 | Arvada Arts and Ales | Arvada, CO |
| August 24, 2019 | San Juan Brew Fest | Durango, CO |
| August 25, 2019 | Punk in Drublic Red Rocks Beer Fest | Red Rocks, Morrison, CO |
| August 28, 2019 | Chef N Brew | Exdo Event Center, Denver, CO |
| August 29, 2019 | Rock Cut Brewing 4th Anniversary | Rock Cut Brewing, Estes Park, CO |
| August 31, 2019 | Castle Rock Brew Fest Under the Stars | Castle Rock, CO |
| August 31, 2019 | Brews and Views Beer Fest | Hudson Gardens, Littleton, CO |
| September | | |
| September 7, 2019 | Cerberus Brewing Anniversary & Invitational | Cerberus Brewing, Colorado Springs, CO |
| September 7, 2019 | Boulder Valley Beer Festival | Boulder, CO |
| September 7, 2019 | Ska Brewing Anniversary | Ska Brewing, Durango, CO |
| September 7, 2019 | WIBtoberfest | Wibby Brewing, Longmont, CO |
| September 12, 2019 | Telluride Blues & Brews | Telluride, CO |
| September 14, 2019 | Suave Fest | Steam on the Platt, Denver, CO |
| September 14, 2019 | Rockies Brew Fest | Coors Field, Denver, CO |
| September 14, 2019 | Lafayette Brew Fest | Lafayette, CO |
| September 14, 2019 | Steamboat OktoberWest | Steamboat Springs, CO |
| September 20, 2019 | Longmont Oktoberfest | Roosevelt Park, Longmont, CO |
| September 20, 2019 | Iggy Beer Fest | Regis University, Denver, CO |
| September 21, 2019 | Bears, Brews, and Bites | University of Northern Colorad, Greeley, CO |
| September 21, 2019 | Drink RiNo Oktoberfest | Rackhouse Pub, Denver, CO |
| September 27, 2019 | Colorado Springs Oktoberfest | Western Museum of Mining & Industry, Colorado Springs, CO |
| September 28, 2019 | Heritage Brew Fest | Manitou Springs, CO |
| September 28, 2019 | Gratitude | Our Mutual Friend Brewing, Denver, CO |
| September 28-October 5, 2019 | Beer Flights | DIA, Denver, CO |
| October | | |
| October 3-5, 2019 | Great American Beer Festival | Colorado Convention Center, Denver, CO |
| October 4, 2019 | Denver Rare Beer Tasting | McNichols Building, Denver, CO |
| TBA | Falling Rock Fresh Hop Fest – Denver | Falling Rock Tap House, Denver, CO |
| November | | |
| November 9, 2019 | Left Hand Nitro Fest | Longmont, CO |
| November 16, 2019 | Locavore Beer Works 5th Anniversary | Littleton, CO |
| TBA | Wynkoop's Day of Darks | Wynkoop Brewing, Denver, CO |
| TBA | All Colorado Beer Fest | Colorado Springs, CO |
| December | | |
| TBA | Denver Festivus | Denver, CO |
| TBA | Bull & Bush's Christmas Beer Tasting | Bull & Bush Brewery, Denver, CO |