No Comments
2 Days 2 Nights | Great Smoky Mountains National Park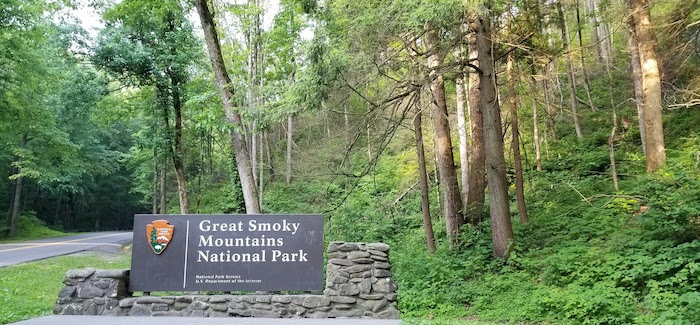 There is no better way to celebrate the National Park Service's 103rd birthday on August 25th than with a visit to a brewery near one of the oldest and most iconic American parks, the Great Smoky Mountains National Park. The Smoky Mountains may be vast, covering parts of both North Carolina and Tennessee, but provide phenomenal sightseeing opportunities and plenty of beer just outside the park's gates to keep you satiated.
You could spend a week or two visiting the Smokies, especially if you have a family or love to hike. There are over 850 miles of hiking trails in the park. Oh, and it will be nearly impossible to avoid seeing bears, which are used to visitors and relatively harmless as long as you don't get too close (50 yards, please people!). But if you can only spare a weekend, read on.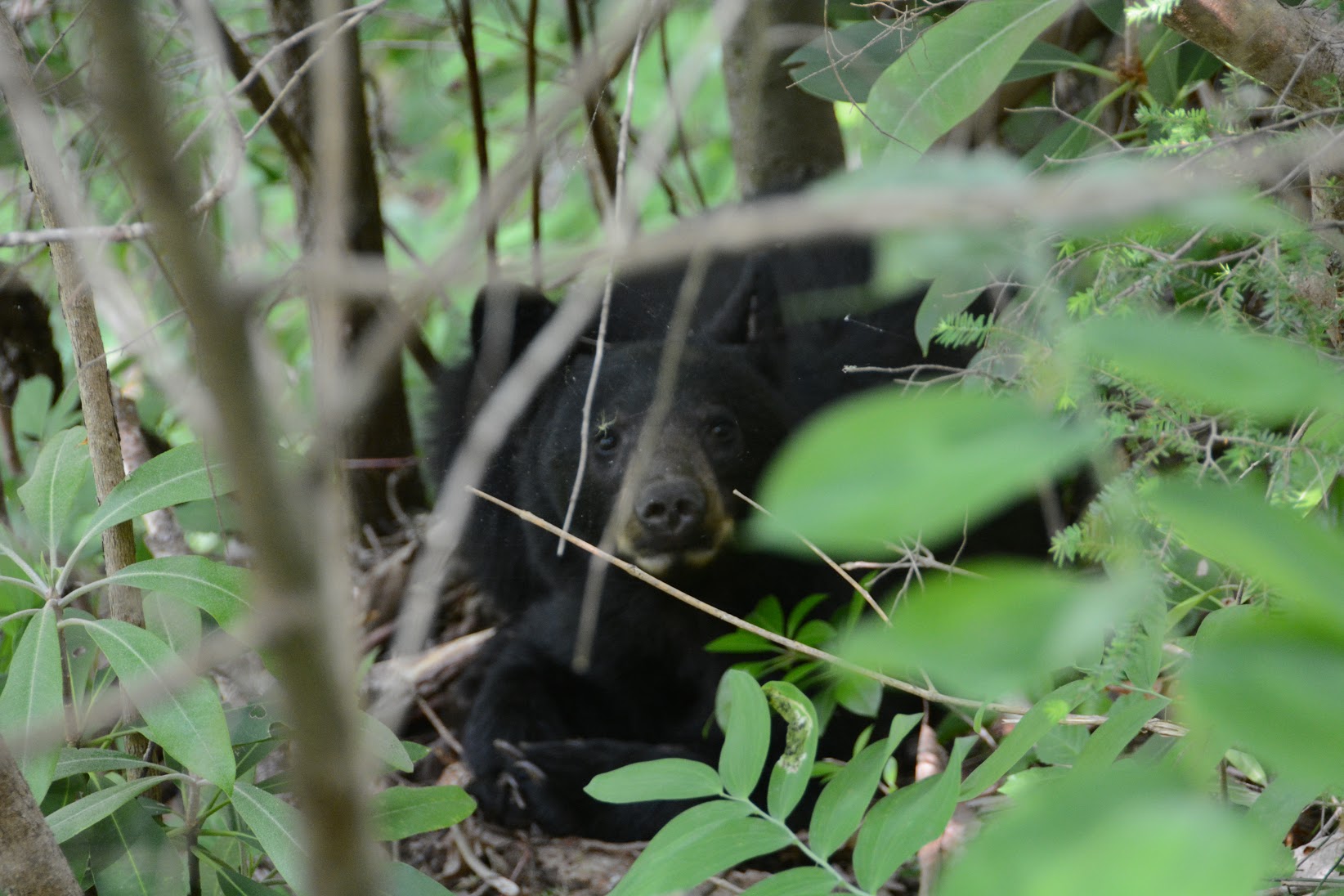 A word of caution if you only have two days: avoid peak season holidays like Memorial Day, July 4th, and the fall leaves changing. The Smoky Mountains National Park has only one, two-lane road with few pull-offs. If any wildlife is spotted, everyone stops to take pictures and you could be waiting hours to get through the park. Either avoid peak season or make sure you get up early to get to your favored destination.
If you have 2 days and 2 nights in the Smoky Mountains, check out these recommendations for the best spots to visit.
Arrival
There are plenty of ways to get to the Smoky Mountains, including flying into Atlanta (3.5-hour drive) or Charlotte (3-hour drive). Rather, you should try to fly into Knoxville, Tennessee or Asheville, North Carolina. Each are about an hour's drive to their respective entrances of the park. Since Asheville has entire books dedicated to its local craft beer scene, I'll focus on an entrance from Knoxville.
You'll arrive at McGhee Tyson Airport, a small, but nice airport with easy access to rental cars. From there, you could swing all the way up to Knoxville proper, which has more than a dozen breweries, but you're focused on the National Park, so head south from the airport towards Maryville, about ten minutes from the airport. There are a handful of breweries in Maryville, but two really stand out.
The first is Round 6, an IPA-heavy tap room and beer garden run by a husband and wife team. Round 6 refers to the sixth and final round of career choices for the proprietor. The brewery also has a brew master, Ryan Worthington, who graduated from the Doemens Academy in Munich with a degree in beermaking, so yeah, the beer is good.
https://www.instagram.com/p/BY88_Sel02r/?utm_source=ig_web_copy_link
The second brewery worth a visit is Blackberry Farm, a short hop from Round 6. Blackberry is more of an operation, distributing in 38 states, but nearly every recommendation I received for breweries in Knoxville included Blackberry Farm. They also have a much different vibe in their beer selection, focusing on old world styles and heavy on farmhouse ales/saisons. So if NEIPAs are not your thing, Blackberry Farm is your spot.
https://www.instagram.com/p/B0emz0Nn9Sr/?utm_source=ig_web_copy_link
From Blackberry Farm, you have about a 45-minute trek to Pigeon Forge, Tennessee, near the entrance to the National Park. For lodging, you really have to make a choice that suits your personality best. Both Pigeon Forge and Gatlinburg offer countless family attractions, but each presents a different feel. Pigeon Forge is more of a traditional city. It has outlet malls, tourist attractions, plenty of chain restaurants, and requires a car to get around. It is also about a 20-minute drive to the Smoky Mountains park entrance. If you're with a family or larger group, I recommend staying here where there are more options for lodging and activities.
Gatlinburg is better for couples or small families and is just outside the entrance to the park. The city is smaller and very walkable; however, in the peak season it will feel crowded. There are shops and ice cream and all that, but not as many activities for kids here as there is in Pigeon Forge.
Day 1: Hike/Picnic/Bears/Beer
Do yourself a favor and get up early to head into the park. I suggest aiming to be on the road no later than 8 a.m., or even earlier if you want pristine pictures without other tourists in the shots. The fact is, the Great Smoky Mountain National Park saw a record 11.4 million visitors in 2018, and after about 11 a.m., the park is slow-going.
From Gatlinburg/Pigeon Forge, you'll follow signs to the park and run first into the famous National Park Sign (see image above) before hitting the Sugarlands Visitor Center a few minutes into the park. You can stop here for information and maps, which you should do since there is no internet or cell service inside the park. GPS on your phone will not help you!
From Sugarlands, drive directly to Clingmans Dome, which has the best views of the entire Smokies in the park. The drive is about 40 minutes and you'll pass plenty of other stops on the way, but Clingmans is a must-see early, before the crowds. This is the third-highest mountain east of the Mississippi River and offers views of nearly 100 miles on a clear day. It is just a short walk from the parking area to the summit.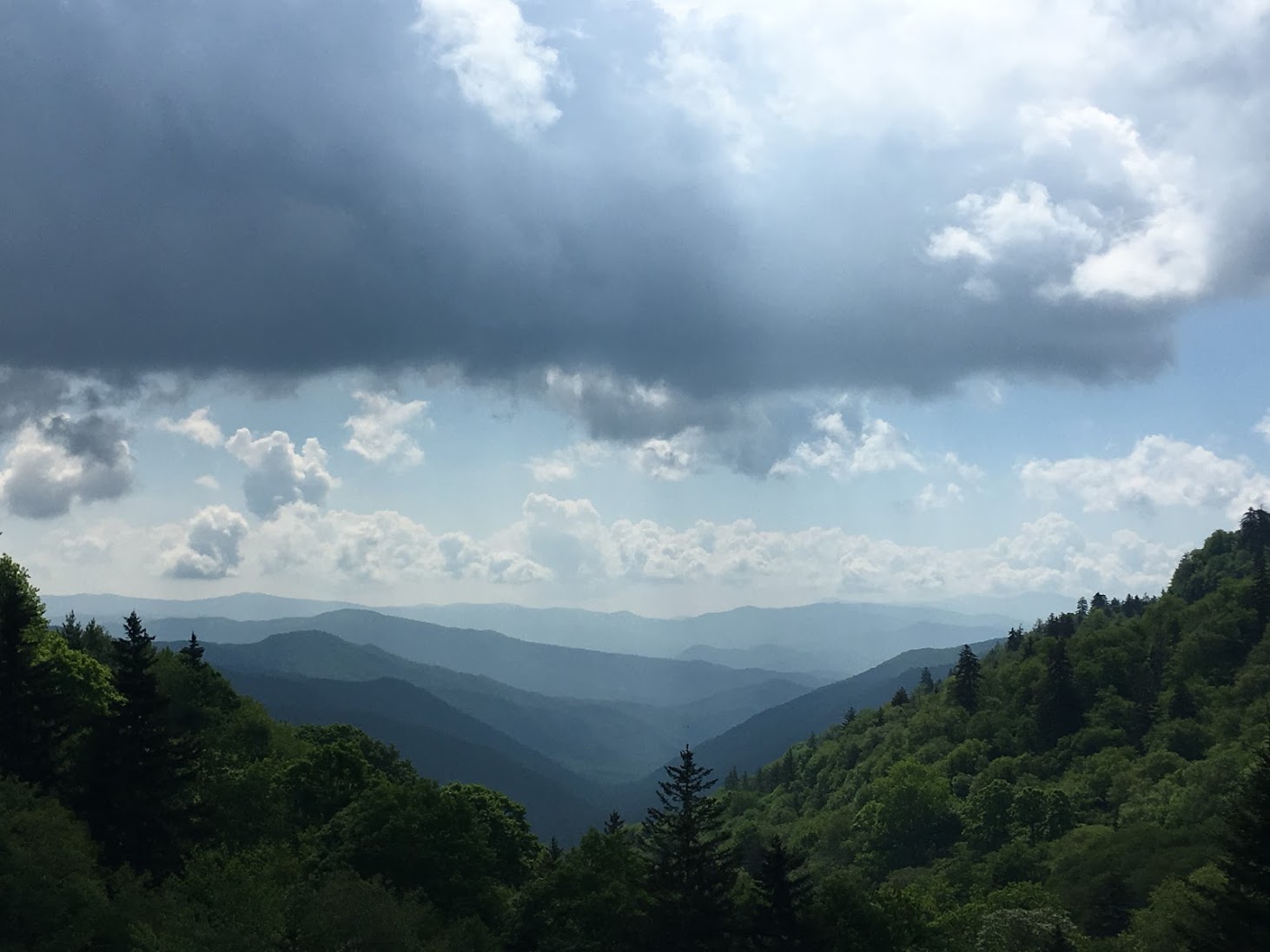 From Clingmans, you'll backtrack past the Newfound Gap, and towards the visitor center. Since it will be about lunchtime, you can stop at the Chimneys Picnic Area (30-minute drive), and loop through the parking lot until you find a picnic table near the river. This is a great place to let the kids play in the water while you rest and drink a beer (you brought beer, right?).
After lunch, head to the Roaring Fork Motor Trail, which actually requires you to briefly exit the park into Gatlinburg and back. The Motor Trail is famous for both its views and the ability to see wildlife, so if you haven't seen any bears yet, this is a good place for it. The loop takes about an hour overall; however, about halfway through you should stop at Grotto Falls for a hike. This easy hike, about three miles roundtrip, will bring you to a beautiful waterfall. Furthermore, the hike is along the Trillium Gap Trail, and we all love Trillium.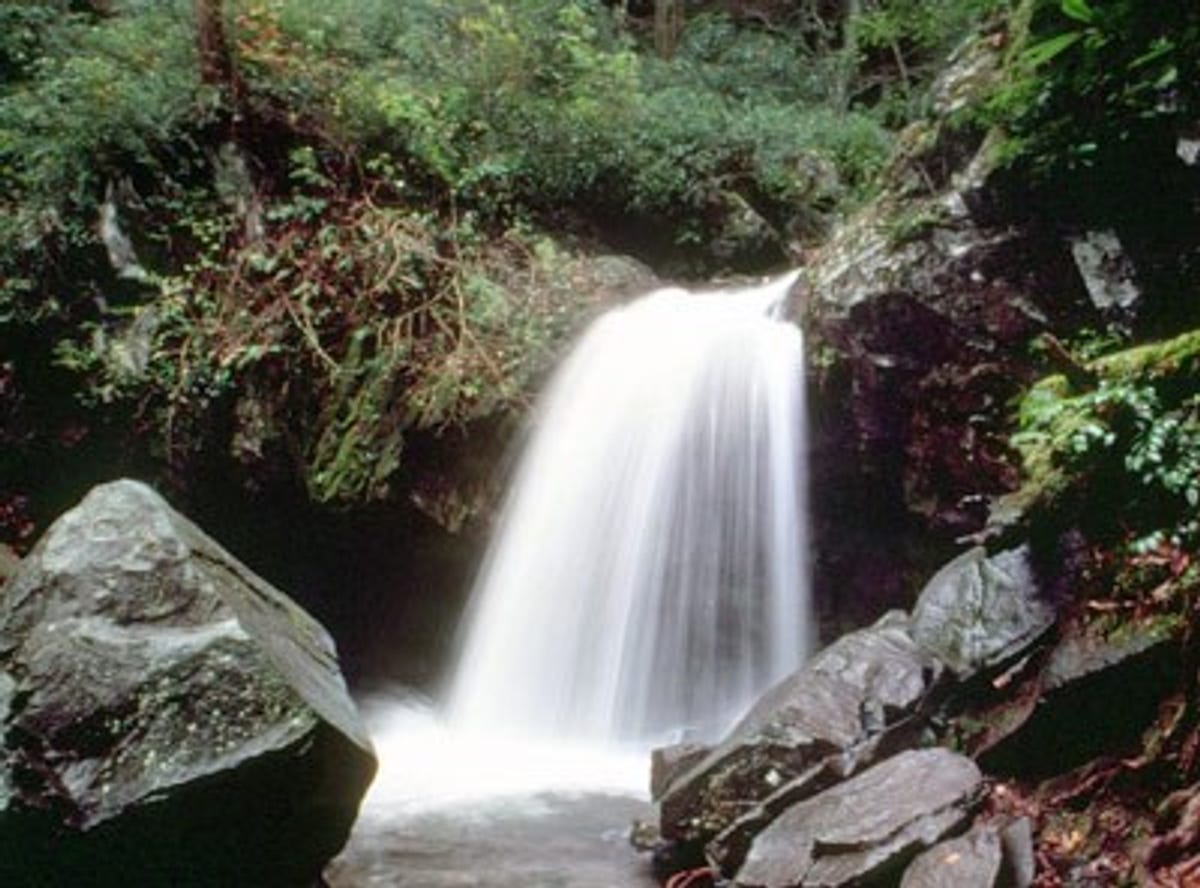 The Motor Trail will circle right back around to Gatlinburg at just about beer thirty o'clock. Luckily, to get back to Pigeon Forge you have to pass right by Gatlinburg Brewing Company in the heart of downtown. There is a parking garage across the street, and the brewery is at the top end of the main city street, so you can start here and then spend the rest of the afternoon tooling around the town. Gatlinburg Brewing has a variety of beers, a great flight presentation, and kid-friendly. While they do have a small menu for food, mainly pizza, skip that and walk down the street to one of a dozen-plus restaurants.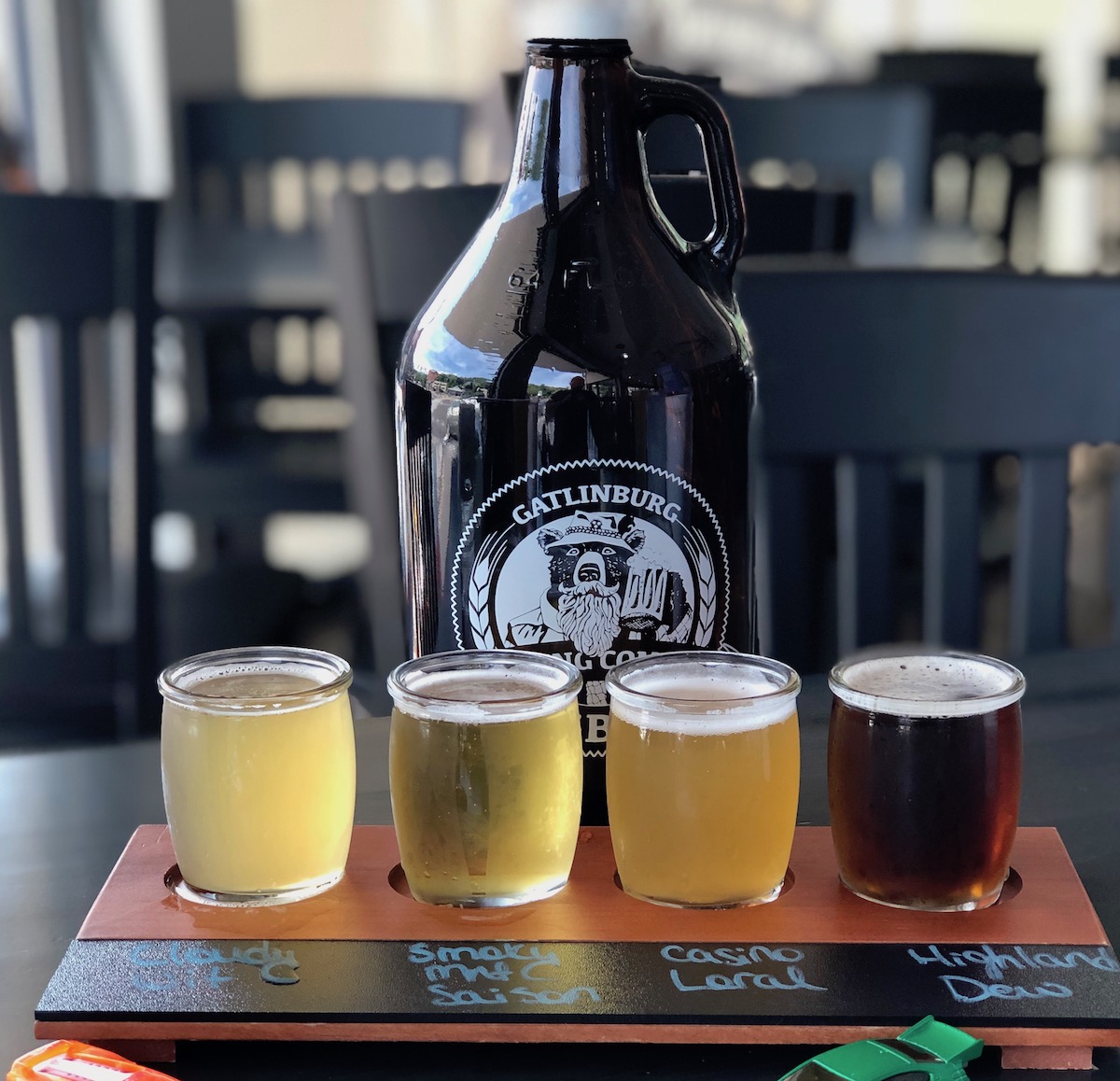 Day 2: Train Ride & Country Chow
On the south side of the National Park is Bryson City, North Carolina, about an hour and a half drive from Pigeon Forge. There you'll find the Great Smoky Mountains Railroad, which is an awesome experience for anyone hoping to get a different look at the mountains. The train ride is rated as one of the top 10 train rides in the country. There are several train options, but you should attempt to take the Nantahala Gorge steam locomotive for the ultimate experience. It leaves at 10:30 a.m. and you can buy tickets in advance or on site.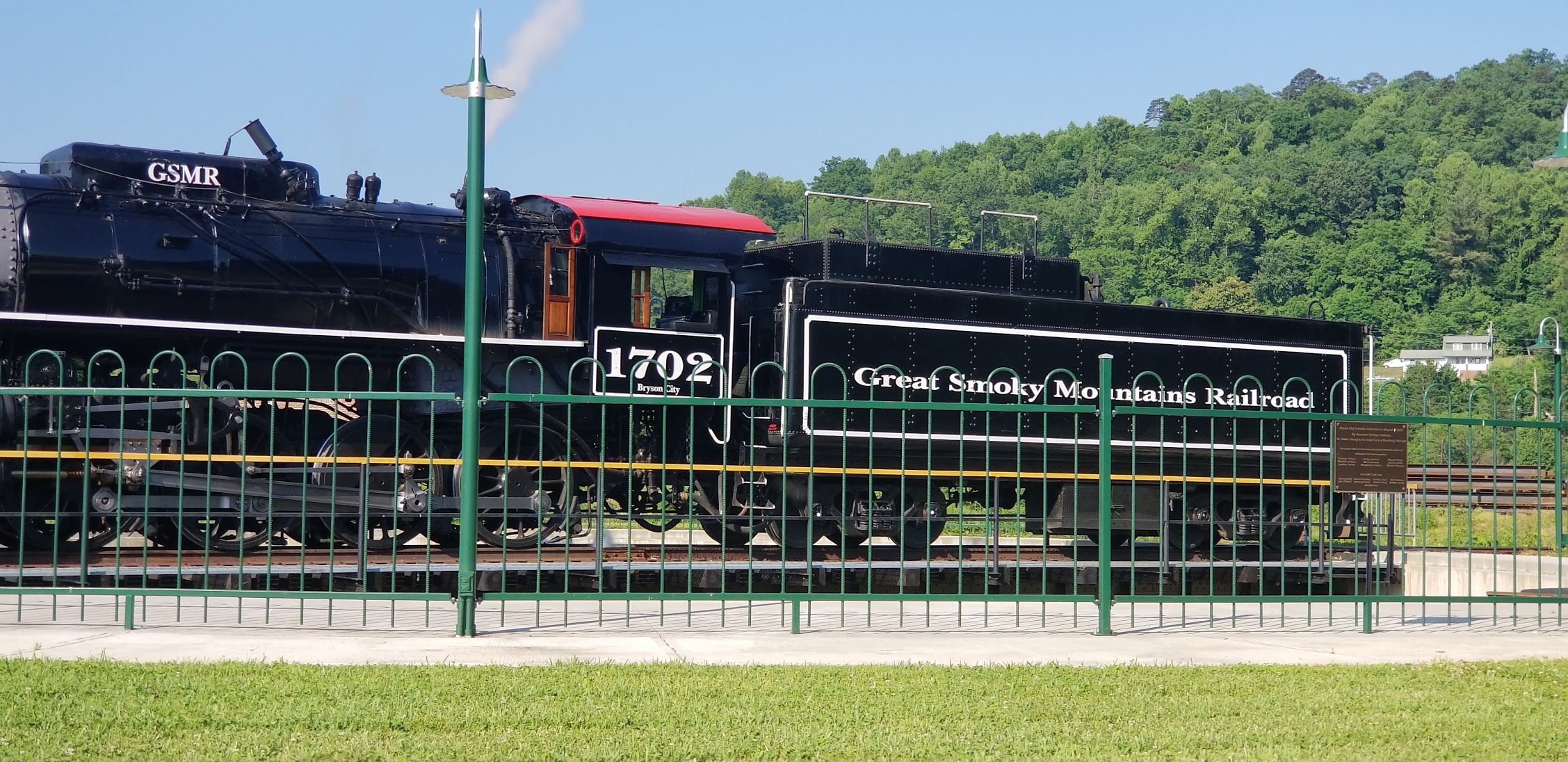 The trip itself is 4.5 hours roundtrip and includes a stop at the Nantahala Outdoor Center for an hour. The train travels along the Nantahala River with water and mountain views along the entire route. Best of all, there is food and craft beer for sale on the train. Or, opt for the Moonshine Experience train. The layover at the Outdoor Center also has a restaurant called River's End with a half dozen beers on tap.
After returning to the train station in the mid-afternoon, you'll find two breweries in this small, walkable town. Just behind the train is Nantahala Brewing, a taproom with a small bar in the front, outdoor seating, and a large area in the back near the tanks. Nantahala has six flagship beers year-round and a number of one-offs at any given time. They have a great ambiance with much of the taproom carved from real trees.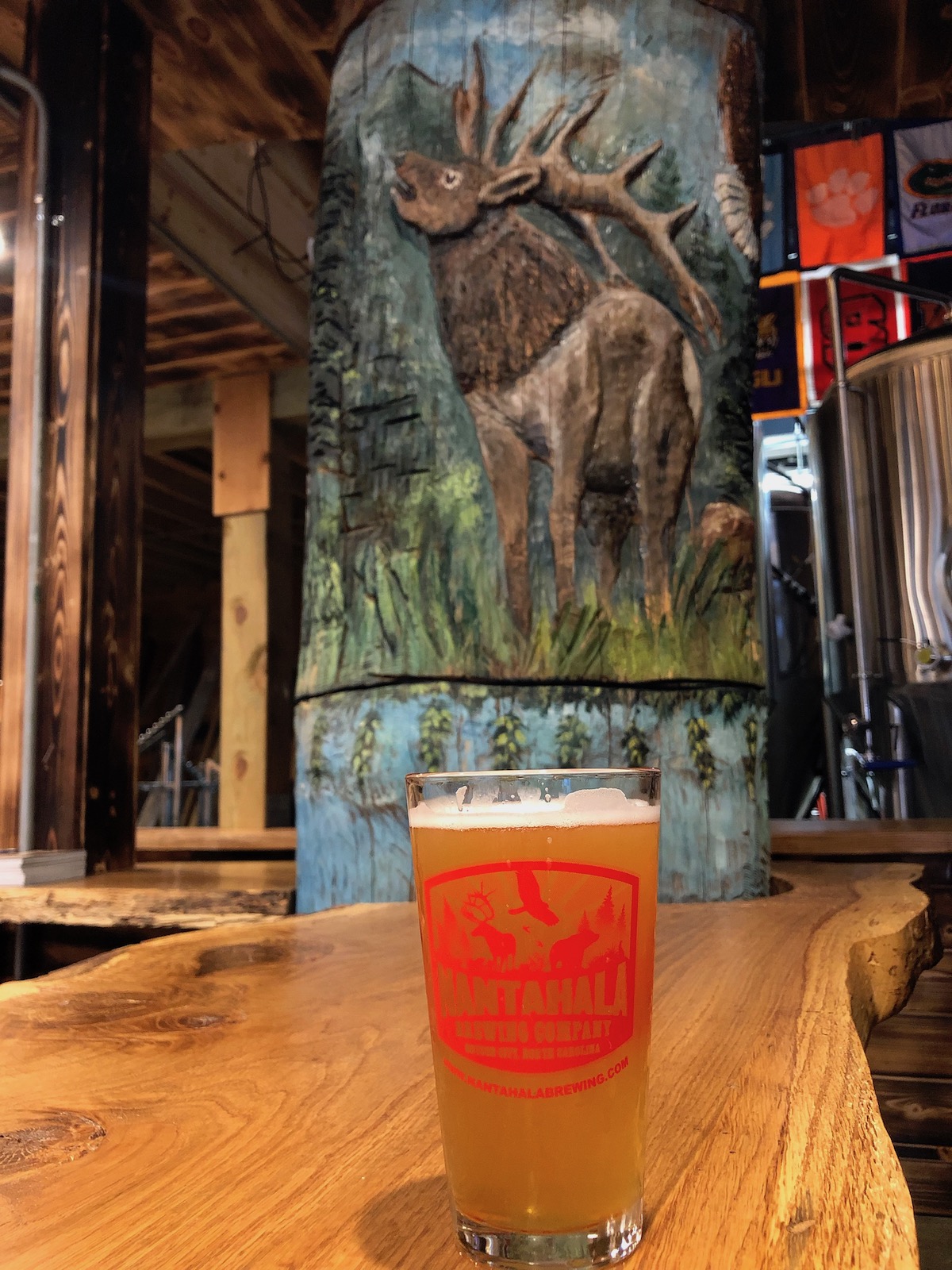 A few blocks into town is Mountain Layers Brewing Company. I cannot recommend this place enough. It sits right on the Tuckasegee River, and while the taproom is not much to look at, the beers are off the charts good. Mountain Layers also has one of the coolest beer flight presentations I've ever seen.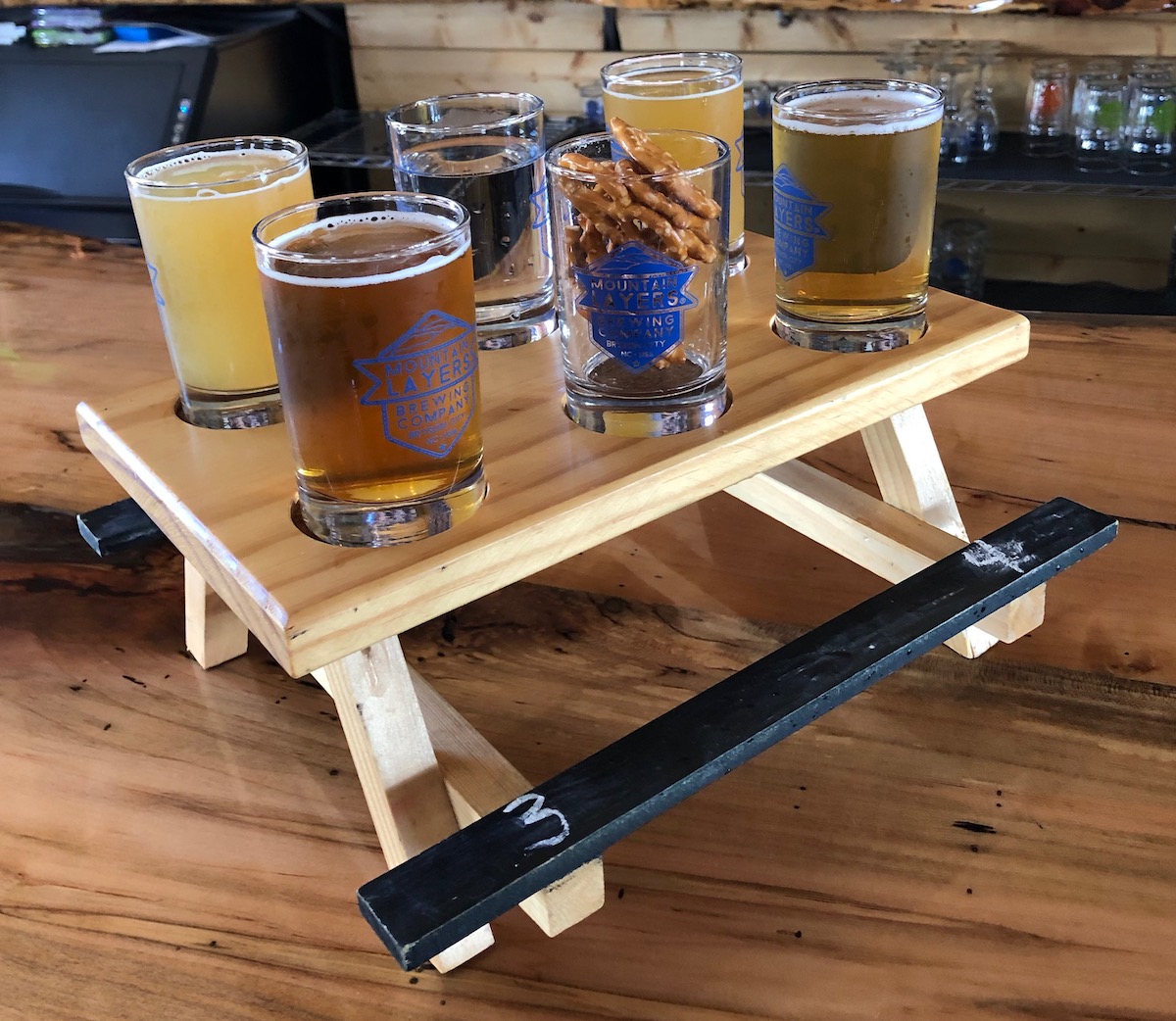 All of this train riding and beer drinking will make you hungry, so head back to Pigeon Forge and straight to The Old Mill Restaurant. This place, built in the 1830's as an old gristmill, is a can't miss spot famous for its Southern cooking. There will be a line, but it's worth it. Make sure you finish your day with a slice of pie because this place is a slice of heaven.
https://www.instagram.com/p/Bz0U7Lpg9Ai/?utm_source=ig_web_copy_link
---