Funky Buddha
Pina Colada – Our Pina Colada Wheat Ale is a tropical infusion that will make you feel like you're poolside. We infuse this light wheat ale base with 100% real coconut  and juicy pineapple. The result is a beer reminiscent of the classic beverage. Just one rule: no Rupert Holmes songs allowed at the bar. 5.6%
Great Divide Brewing Co.
Strawberry Rhubarb Sour Ale – It is a gift for the senses. Strawberry is the yin to rhubarb's yang—the sweet to the tart. This beautiful partnership creates a beer that glows ruby in the glass, bursts with strawberry aroma, and bites with every sip. Bright and effervescent, this sour is a fun and refreshing, lip-puckering treat perfect for every occasion, any time of the year.

6.2%

Guava and Passion Fruit Sour Ale – Guava and Passion Fruit Sour Ale
Great Notion Brewing
Blueberry Muffin – This tart and whimsical blueberry treat will remind you of your family's freshly baked blueberry muffins! 5.5%
Jammy Pants – An ode to all the parents out there and our love of fruit beers. This kettle sour was fermented with 'pantfulls' of marionberry, boysenberry and blueberry puree. Drink up now because it's time to get your Jammy Pants on! 7%
Griffin Claw Brewing Company
Mr. Blue Sky – Raspberry – Mr. Blue Sky American Wheat Ale brewed with coriander, grapefruit peel, and raspberries. 5%
Never Settle – Kettle sour brewed with 45 pounds per barrel (barrel= 31 gallons) of raspberry, blueberry, and strawberry! 5%
Independent Brewing Company
Ping POG – A kettle sour with Passionfruit, Blood Orange, and Guava just like the famous Hawaiian drink. 5.8%
Iron Hill Brewery & Restaurant
POG Champ – A fruited sour brewed with passion fruit, orange, guava and lactose. 4.8%
J Wakefield Brewing
Miami Madness – Florida Weisse brewed with Guava, Mango, and Passionfruit
K2 Brothers Brewing
Orange/Pineapple/Passion Fruit Sour – Orange/Pineapple/Passion Fruit Sour
Left Hand Brewing Company
Flamingo Dreams Nitro – Super smooth and refreshing with a sublte zing from berry notes and a striking pink color. You stand out in a crowd and only need one leg to find balance. You're not afraid to get your feet wet and you don't give a flock what others think. You embrace your inner flamingo and dare to turn your dreams into reality. You're ready for pink beer. Flamingo Dreams is a refreshing change from the ordinary with a berry burst, frisky zing, and a nitro glide that'll bring out your vibrant side. Join the flock and let's flamingle. 4.7%
Liquid Mechanics
Mango/Guava Gose – Mango/Guava Gose
Loveland Aleworks
Blackberry Lemon Bar Sour – Loveland Aleworks' flagship kettle sour with lactose, vanilla, blackberry puree, fresh squeezed lemon juice and zest. Blackberry tartness is balanced perfectly with the lemon citrus and smooth creamy finish of the lactose and vanilla. 8.1%
MadTree Brewing Company
Shade – If a shortcut through the woods beats the heat, why not take it? Though non-traditional, Shade's blackberries and sea salt quench thirst amidst any sunny day. Whatever the summer holds, feel free to kick back and relax, the 'Tree has you covered. 4.6%
Manifest Beer Company
Nap's Favorite Passion Fruit Lychee – Nap's Favorite Passion Fruit & Lychee is a Cocktail Inspired Sour Ale. Brewed with 100% Weyermann Maltz, Kettle Soured using only Sour Maltz (no dairy) for natural and wild fermentation. Finished with a Belgian yeast strain, lager for at least 30 days finally fruit is added the day it is purchased to give the best and freshest aroma and flavor possible. Passion fruit aroma with just a touch of floral from Lychee! 4.4%
Marble Brewery – Production
Double White Triple Berry – All the Double White taste you love with layers of luscious fruit! Perfect summer fun ale infused with blueberry, raspberry, and boysenberry. 7%
Maxline Brewing
Peach Mango Pale Ale – Pale Ale brewed with peach and mango puree. 6.2%
Missouri Beer Company
Mango Hibiscus Pale Ale – An American Pale ale with a twist. Hibiscus flowers are added at the end of the boil to add an earthy-flowery flavor. Fresh Mango puree is added after fermentation to add the fruity sweetness. 5%
Mountain Cowboy Brewing Company
Up Gose the Geyser Strawberry/Rhubarb Sour Ale – This gose is slightly salty and sour and brewed with fresh strawberry rhubarb puree and locally grown Mt Hood hops from Ella J Farms in Longmont, CO. 5.5%
No Label Brewing Company
Texas Strawberry Blonde Ale – Fresh Strawberries matched with a refreshing blonde ale base, low on the hops to be just a little sweet, but not too thin on the body. 5.5%
Odell Brewing Co
Sippin' Pretty – More of a mantra than a beer, Sippin' Pretty is our Fruited Sour Ale. Loaded with our unique blend of açai, guava, and elderberry, and balanced with a delicate addition of Himalayan pink sea salt, this beer pops with a bright ruby color and a refreshing tart finish. So sit back, relax, and sip on something pretty. 4.5%
Oggi's Sports Brewhouse Pizza
POG Project – Passion fruit, orange, and guava blonde ale. 4.5%
Ology Brewing Co.
Double Passionfruit Gose – The name gives away what this beer is, but lets break it down. Double passion fruit. It shouldn't come as a surprise, Nick loves passion fruit. The tropical aromas and nice acidic bite blends perfectly with tart beer – whether it is in kettle sour or mixed culture beers. The salt is present, but not overly saline. Pink Himalayan was the salt of choice again, just like in the Raspberry Gose, but ever so slightly dialed down. The intention of this beer was to be very strongly passion-fruit-y. Instead of the sweetness you get from Juice Lab, this beer has fermented out most of the sugars from the fruit leaving you with a very fruity, but very chuggable finished product. With it tasting like a ripe, tropical juice blend, this might be the update mimosas needed. 6.5%
Juice Lab – Fruit Beer. 5%
Pagosa Brewing & Grill
Peachy Peach – Our Peach Wheat is a real treat. Brewed as an American Wheat, it's got amazing aromas of real peaches and a wonderful balance of light beer and peaches in the flavor. Peachy Peach is exceedingly quaffable and one of our top sellers in the warmer months. 5.2%
Payette Brewing Co.
Aura: Guava Hibiscus – Aura radiates a unique personality. A nod to warmer days and drinking with friends in the sunshine, Aura: Guava & Hibiscus Sour Ale plays on the refreshing and complex flavors of guava and hibiscus. Tinted with hues of pink hibiscus and topped by an airy brilliant white head, this ale bursts with tropical aromas. Mildly tart and incredibly refreshing, enjoy this beer any time of year. 4%
Peak View Brewing Company
Mango Hibiscus Blonde – Fruit beer. 5.8%
Perrin Brewing Company
Blackberry IPA – This seasonal brew combines the tart sweetness of ripened Blackberries along with an aromatic floral bouquet of fresh Michigan bittering hops, sit back with this beer and enjoy the change of the seasons wherever you are. 5%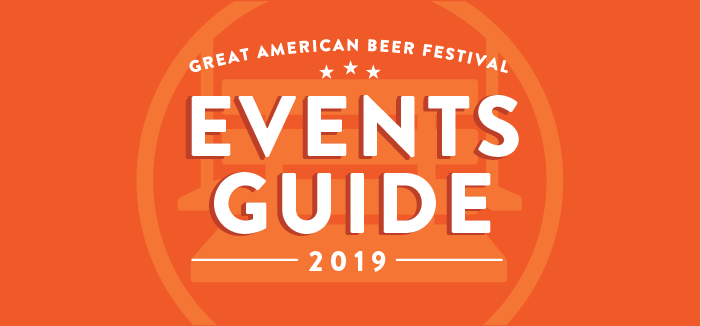 Pilot Brewing Company
Mimosa Gose – Gose infused with blood orange. 4.3%
Platt Park Brewing Co.
Watermelon Berliner Weisse – Wheat kettle sour infused with watermelons. 4.2%
Pro Re Nata Brewery
Breakfast Jam – A fruit bomb kettle-soured ale with loads of boysenberries and black currants. Light and refreshing, with a nice balance of sweet and sour. 4%
Ratio Beerworks
Major Nights – Major Nights Lime Gose, which originally debuted last year as The Knew Schmew, was a collaboration with Denver band, The Knew. This mildly tart, mildly salty, traditional German-style wheat beer received a "dry hop" addition of nearly 400 hand zested limes. Major Nights is an explosion of unique savory flavors brought on by the use of coriander and red gold Hawaiian sea salt, as well as the bright refreshing tartness of fresh limes. Cap off your summer with some Major Nights. 5%
Red Horn Brewing Co.
Pure Faith Raspberry & Lemon Berliner Weisse – Our proudest beer of the year, largely due to the good causes and courageous women this beer supports. 100% of the profits from Pure Fait will support The Breast Cancer Resource Center of Texas. Pure Faith is a lightly tart and extremely refreshing Berliner Weisse base punched up with the additions of lemon peel, coriander, and all natural raspberries. Intensely colored and surprisingly balanced, raise one up to beating breast cancer once and for all! 3.4%
Resident Brewing
Hawaiian Summer – Kettle Sour POG, Passion Fruit, Orange and Guava. 6%
Rhinegeist Brewery
Little Bubs – A bright and refined Session Rosé Ale with apple, peach and cranberry. A tight and crisp expression, with smaller ABV compared to its bigger cousin, Little Bubs whispers tartness and sparkles with refreshment. 4.7%
Rip Current Brewery
Guava Peach Tart – Tart Berliner with Guava & Peach. 4.8%
Saugatuck Brewing Co.
Blueberry Lemonade Shandy – You're craving something light, refreshing and unique. That's why we created our tasty version of a Radler with an added twist of blueberries. The tart lemonade will help quench your thirst, while the blueberry finishes off this perfectly invigorating beer. 5%
SLO Brewing Co.
Mango-Squeeze – We juiced up our Hefeweizen with loads of mango for a bright and refreshing brew. Like sunshine in a can, this new squeeze balances juicy sweetness with a tropical tang. 5.4%
Spider Bite Beer Company
Passion It –

Sour ale brewed with passion fruit. 4.5%
Stone Brewing
Tangerine Express IPA – Tangerine IPA
Strange Craft Beer Co
Breakfast Grapefruit IPA – Grapefruit IPA
Taft's Ale House
Are You Feeling Pricklish – Wheat Ale Brewed with Prickly Pear, Kabosu, and Tangerine
Tampa Bay Brewing
Son of a Motherless Goat – Strawberry Lime Berliner Weisse
Tangled Roots Brewing
Blood Orange IPA – Blood Orange IPA
Thorn Brewing
Low Hanging Sour (Low-Hanging Fruit Sour P.O.G) – Fruited Sour
Three Weavers Brewing
We Saw Them Coming – Watermelon Saison
Timnath Beerwerks
Catharina Sour w/ Blackberry & Tangerine – Blackberry Tangerine Sour
Tripping Animals Brewing Company
Moskittle – Sour Ale conditioned w/ Strawberry, Peach, Lime, Passion Fruit, and Tangerine
Troegs Brewing
Raspberry Tart & Fruit – Raspberry Gose
Two Roads Brewing
H2Roads Raspberry Craft Hard Seltzer – Raspberry Hard Seltzer
Upslope Brewing Company
Upslope Lychee IPA – Lychee IPA
West Sixth Brewing
Blackberried in the Bluegrass – Blackberry Fruit Beer
Wild Barrel Brewing Company
Vice Passion Cactus Dragon Fruit – Berliner Weisse w/passion, cactus, and dragon fruit
Woba Beer
Woba Blackberry Ale – Fruit Beer w/blackberry
Wynkoop Brewing
Lush Vibes Tangerine Sour IPA – IPA – American using tangerine pureè and dry-hopped with Tangelo peel
Yampa Valley Brewing
Peachocalypse – Peach Gose
Yards Brewing Co.
PYNK – Fruit Beer with sour and sweet cherries and raspberries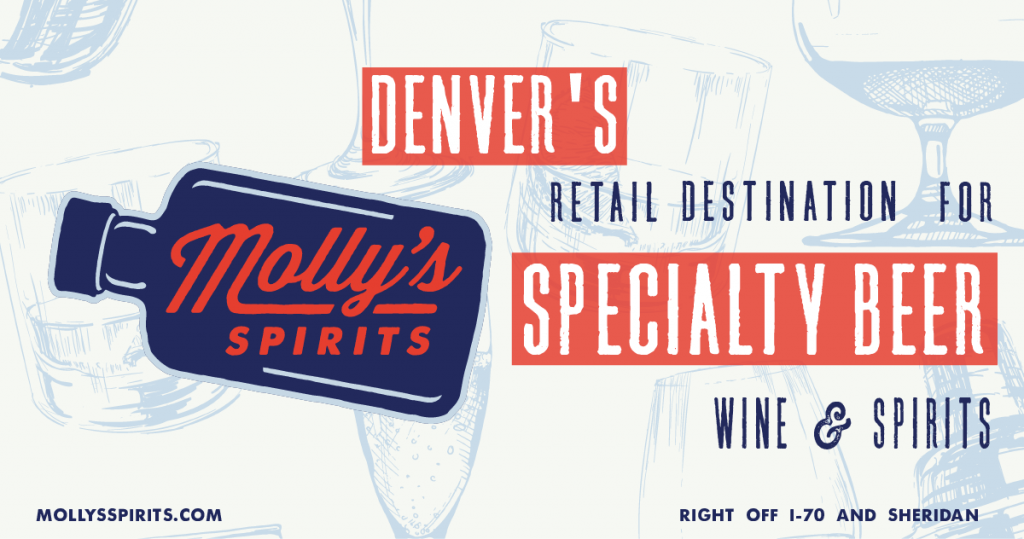 ---