No Comments
Ultimate 6er | Iconic TV Couples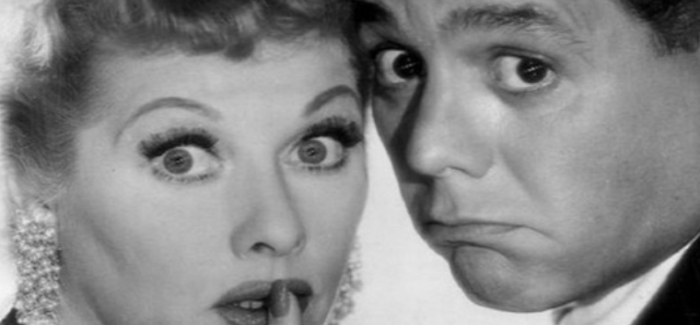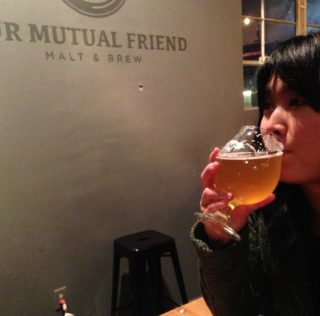 We've watched their love stories unfold in front of our TV sets. Some make us wistfully sigh when they embrace, while others have us scratching our heads at their dysfunctional behavior. Good or bad, these couples prove that relentless love prevails. This Valentine's Day we've rounded up some of our favorite TV couples — and the best beers to pair them with.
Lucy and Ricky Ricardo of I Love Lucy
Luuuuuucy, I'm Home!!! What happens when a zany New York housewife meets a spirited Cuban bandleader? Endless entertainment, that's what! From Lucy going behind Ricky's back to film the iconic "Vitameatavegamin" commercial (seriously though Ricky's controlling behavior is not so cute in 2020) to that heartwarming moment when Lucy reveals to Ricky that she's pregnant while he's on stage at the Tropicana, there's plenty to love about this wacky duo. That's why we recommend throwing back a few of Concrete Beach's Havana Lager while you binge watch your favorite episodes.
Luke and Lorelei of Gilmore Girls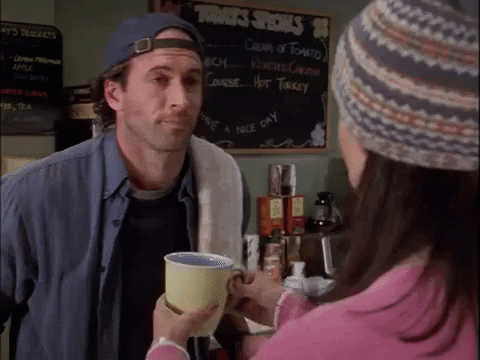 Gilmore girls fanatics watched, season after season, Lorelei date the most random guys (Rory's teacher, Rory's dad, some young dude at her business school, you catching my drift here?) while Luke patiently waited and pined for her. It takes Lorelei four whole seasons to really see Luke and when they finally got together we all sighed a collective relief. One of Luke and Lorelei's more notable bits is Luke's disdain for coffee and Lorelei's inability to live without it. That's why for this dynamic duo, we suggest enjoying Karl Strauss Brewing Company's Golden Stout with Coffee. Brewed in collaboration with Bird Rock Coffee Roasters, this beer hits all the right notes for a coffee lover—sweet chocolate, espresso and subtle fruit—but with it's golden colored hue, Luke will never suspect that this stout is brewed with Ethiopian coffee beans. So crack one open and tune into season four, episode 22, where Luke and Lorelei share their most adorable "what are you doing" and "would you just stand still" kiss.
Eric and Tami Taylor of Friday Night Lights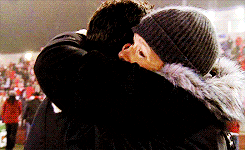 Texas, forever! With that kind of hometown pride we had to include Texas' oldest craft brewery Saint Arnold Brewing Company. Eric and Tammy do not come without stress. From Eric grooming a dysfunctional high school football team into state champions to Tammy dealing with the bureaucracy of school institutions, after a hard day this loving couple needs a crushable Pilsner like Saint Arnold's 5 O'Clock Pils. This delicious beer has a simple recipe: Pils malt and Saaz hops. The combination provides a light but bready character that both Eric and Tammy will enjoy. Clear Eyes, full hearts, can't lose!
David and Patrick of Schitt's Creek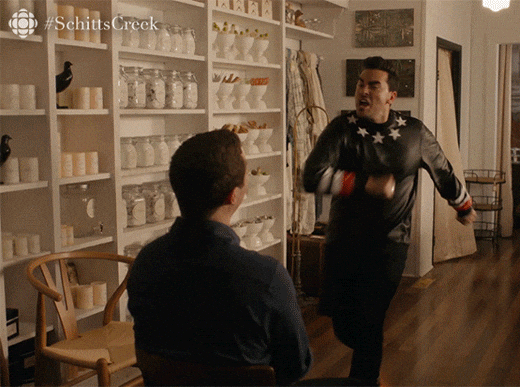 It's unlikely that one of TV's most romantic moments happened on Schitt's Creek but here we are. At the end of the episode called The Gesture, David lip-syncs Tina Turner's "Simply the Best" to his beloved effectively unleashing the most swoon worthy declaration of love we have ever seen. It was a genuine and heartfelt moment that made this PorchDrinker declare David and Patrick her favorite couple of all-time (don't ever break up).
What's the ideal beer for the couple that sets the standard? Odell IPA. This traditional IPA with nine different hop varieties is a true classic and it's the perfect beer to snuggle in with. Plus it's got unique hop character that's not unlike David's biting wit.
Blair and Chuck of Gossip Girl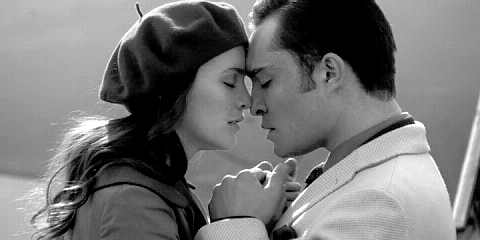 Word to the wise, when your boyfriend offers you up to his slimy uncle in exchange for a hotel you may want to reevaluate the relationship. In love or hate, this couple plays on each other's emotions like it's a game of chess and more often than not, everyone loses. With this diabolical couple, the road to happiness has obstacles along the way. It's almost as if fate brings them together only to tear them apart again. With all of this back and forth drama, we recommend sipping on Allagash Brewing's Emotional Honey. To brew this dangerously decadent beer, the Allagash crew filled some Meade barrels with their Flemish-style sour red ale which is also hopped with Hallertau. The beer then rests for a year, producing harmonious notes of stone fruit, lemon rinds and graham cracker. I'm not crying, you're crying.
Carrie and Mr. Big of Sex and the City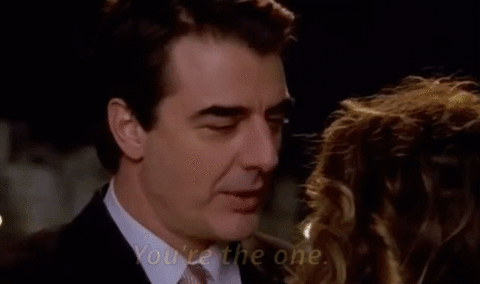 Are you team Aidan or Big? While Aidan represents that nice, trusty, reliable guy that you should end up with after a few mistakes (we're looking at you Big), Mr. Big, embodies the romanticized bad boy that you should avoid at all costs. In reality, we all should end up with Aidan. In an alternate universe, though, where rich, playboy bachelors suddenly learn the error of their ways and date age-appropriate women, we end up with Mr. Big.
This confusing lesson in dating is like a Brut IPA, a style that has us curiously wondering if it's a thing. Brut IPAs caught on like wildfire nearly two years ago with brewers having that will it or won't it moment that we saw with Hazy IPAs. This iteration of an IPA uses an enzyme called amyloglucosidase (that's commonly used to break down complex sugars) to produce a champagne-like beer. This style is a unicorn beer if there ever was one and that's why we're drinking Sierra Nevada's Brut IPA while we watch Big and Carrie ride off into the sunset!
Who are some of your favorite TV couples? Let us know in the comments!
---