No Comments
The Weekly Buzz | July 7 – 13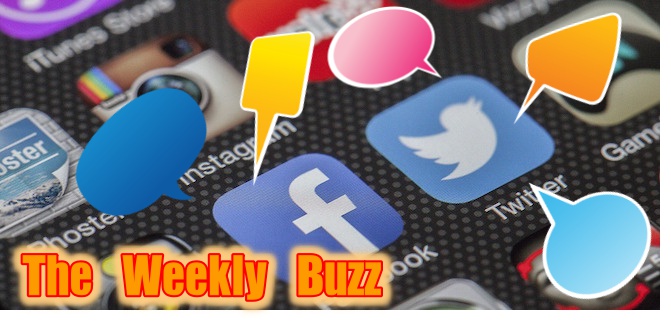 I just finished a seven-day, 73-hour work week. This was a completely unexpected turn of events, and I was worried that I wouldn't be able to complete The Weekly Buzz. Fear not, dear readers! Sacrifices  were made, the proverbial candle was burned at both ends, and I managed to cut and paste some tweets for your enjoyment. You're welcome! I'm going brewery hopping for the next 24 hours. Don't you dare try to stop me!

Congratulations to the new co-owners of Modern Times Beer!
HUGE NEWS. We are beyond thrilled to announce that we are now the 1st employee-owned brewery in CA. Details: https://t.co/NYHlSqxCwM pic.twitter.com/BqIbGEzE4E

— Modern Times Beer (@ModernTimesBeer) July 7, 2017
https://instagram.com/p/BWVuRpclVOB/
---
Enter to win!
Don't forget to enter our summer giveaway for a Flycraft raft, a @Yeti cooler, and more goodies!https://t.co/RkDgfpZksL

— Avery Brewing Co (@AveryBrewingCo) July 7, 2017
---
I haven't shotgunned a beer in a long time… SOMEBODY GET ME A BEER!
https://www.instagram.com/p/BWQqR9DjeXK/
---
Get your tickets to run!
Excited to sponsor @iTAPbeer's 2nd Annual @stlbeerweek 5K/10K in @TowerGrovePark on 7/30! Tickets: https://t.co/OKfGQD1OFD #STLCBW pic.twitter.com/WwgWVLlUKa

— Perennial Beer (@PerennialBeer) July 7, 2017
---
There's going to be cake?! Sign me up!
https://instagram.com/p/BWSXjXHlc0f/
---
Black cauldrons are so last year.
Where the magic happens. (Magic involves more yellow buckets than you'd think.) pic.twitter.com/p3qlZDNuJI

— surlybrewing (@surlybrewing) July 9, 2017
---
Did you make it to Farmhouse Fest?
https://instagram.com/p/BWTbIU7FNLD/
https://instagram.com/p/BWTeZomgC_m/
https://instagram.com/p/BWUCJkolDdl/
---
The independent alternative to those other sour beer festivals.
https://instagram.com/p/BWVVHBEAde1/
https://instagram.com/p/BWTQXuxhx5s/
Check out @Jackflame0127's take on our wild weekend! Share your pics by tagging #FunkCollective + @bfsbeer! https://t.co/TGoJC1rlPk pic.twitter.com/2gHYVNdUcy

— Birds Fly South (@bfsbeer) July 10, 2017
---
They added something new to the box.
We're changing things up this summer. For a limited time #PYNK will be included in the #Yards Variety 12 pack. #BrewUntoOthers pic.twitter.com/LM3l7ZKDU1

— Yards Brewing Co. (@yardsbrew) July 9, 2017
---
It's only fitting that beer-branded fishing tackle exists.
Bringing #TwoHearted fishing has a whole new meaning. Tie your line with our Two Hearted Fishing Lure: https://t.co/6D3GLOtn0P pic.twitter.com/wKJZPPIqfx

— Bell's Brewery (@BellsBrewery) July 9, 2017
---
Somebody's been hanging out with Ron Burgundy…
Scotchie Scotch Scotch…. mmmmm

— Uberbrew (@UberbrewMT) July 10, 2017
---
Mark your calendars!
Mark your calendars for Saturday, September 30th for a beer festival you CAN NOT miss! pic.twitter.com/jBev7RQgu3

— Sly Fox Brewing Co (@SlyFoxBeer) July 10, 2017
---
Happy Anniversary!
Join us in celebrating our 6⃣ year anniversary with 11 draft lines at @thepublickhouse next Thursday! 🎉🍻❗️ pic.twitter.com/j4jhM4KJ1l

— Jack's Abby (@JacksAbby) July 10, 2017
---
I knew this Pope was super cool!
"…and don't support Big Beer. That's not very saint-y. Corporate beer is super bogus, you guys." Tough but fair, @Pontifex! https://t.co/HFvOcSFXx9

— Stone Brewing (@StoneBrewingCo) July 11, 2017
---
Keep up the great work!
Since 2007, Fluxus has raised money for scholarships for pediatric nurses. In awesomeness news, to date we've donated $300,000. pic.twitter.com/20TokexeWV

— Allagash Brewing Co (@AllagashBrewing) July 11, 2017
---
Bread: It's solid beer!
https://instagram.com/p/BWdt40XhBzZ/
---
Wesley Crusher can't be wrong!
https://instagram.com/p/BWdtlioDfTM/
---
So. Much. Radler.
The @portlandradlerfestival – Aug 12th at @StormBreakerPDX and is presented by @HOTLIPSsoda & @Stieglbrauerei #Portland #Beer #Radler pic.twitter.com/wXLpBorOxq

— Portland Radler Fest (@PDXRadlerFest) July 13, 2017
---
My name is Vinz Clortho, Keymaster of Gozer. Are you the Brewmaster?
Interesting … you know we also have an imperial stout aged in our own oak barrels releasing on 7/21. We gotta get these 2 together. pic.twitter.com/isnUccL9Vi

— Rogue Ales & Spirits (@RogueAles) July 13, 2017
— Rogue Ales & Spirits (@RogueAles) July 13, 2017
---