No Comments
Dancing Gnome | Better One or Two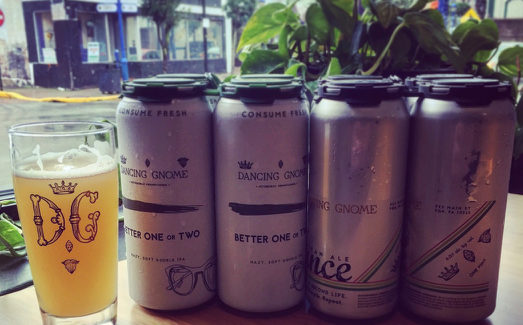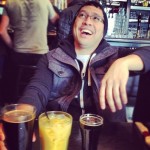 Dancing Gnome has been regularly canning their delicious beers and last week they released one of their DIPA's, Better One or Two. I'm sure a few of us have seen an optometrist for a pair of glasses or contacts, and when examining our eyes they always ask, "Which is better? One or two?" and then you're stuck saying, "I have no idea, but can I see one again?" I can tell you that when you drink this beer you will have no problem in seeing and tasting that Dancing Gnome makes high quality, amazing beer. So let's take a look at what makes this a great tasting DIPA!
Hops: Mosaic, Citra, Simcoe and Columbus hops
Grain: Golden Promise, American 2-Row, Flaked Barley, White Wheat, Dextrine and Dextrose
Tasting Notes
Style: American DIPA | ABV: 8.0%
This beer delivers on the hazy, cloudy appearance along with the hoppiness and fruity flavors. Aromas of tropical fruit, hops, hints of orange and pine come through. It has a nice mellow mouthfeel that still delivers the bitterness from the hops and fruit flavors, such as pineapple, papaya and grapefruit. This DIPA leaves you with a subtle pine and, surprisingly, biscuit aftertaste. All in all, this is a solid, well-balanced and great tasting DIPA!
Who remembers the movie Old School? If you haven't seen it you are missing out, but if you have, remember Frank the Tank? "Once it hits your lips, it's so good!" DG's Better One or Two will definitely have you saying that.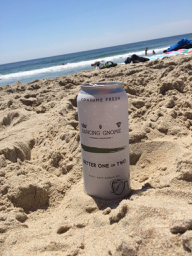 Even with Dancing Gnome canning more frequently, it is quite difficult to acquire their highly sought after IPA/DIPA cans. They have can releases during the week and usually are out within an hour or two; that just shows the support they have from craft beer loyalists and that they brew amazing beer! When you are able to grab some you want to enjoy your allotment because you never know when you'll be back. Highly recommend to visit this brewery, you will not be disappointed. Hope everyone is having a great summer and enjoying some great tasting craft beer! Cheers DG and PD!
---