No Comments
Oskar Blues Brewery Announces New 2020 Barrel-Aged Series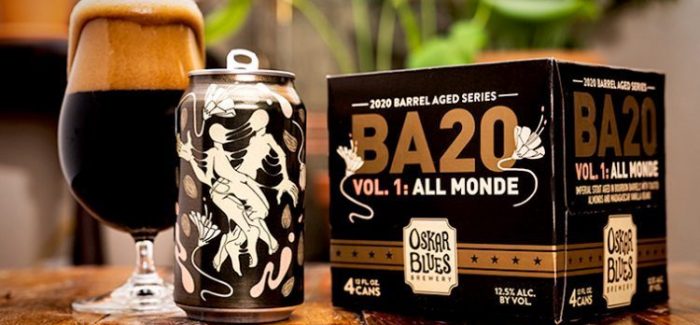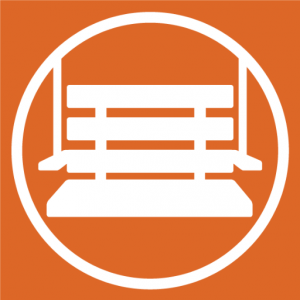 Just when folks could likely use a bit of good news and good beer, Oskar Blues Brewery is doing their part to make the rest of 2020 look a little better. The brewery announced on Thursday their new BA20 series, an all-star lineup of limited released barrel-aged beers brewed using new Spinbot 5000 technology, similar to a super-sized Randall, that brewers can pack with ingredients and circulate beer through for hours or days at a time to infuse flavor profiles. First up in the four-part series is the All Monde Imperial Stout, available now in 12oz cans and 4-packs nationwide.
Of course, this isn't the first time around the barrel-aged block for the brewers at Oskar Blues. Their nationally-distributed Bourbon Barrel-Aged Ten FIDY Imperial Stout, first released in 2016, has become a staple among seasonal big beers. Now, as the team shifts their focus from large-scale production to more small-batch releases, the use of the Spinbot is making the behemoth task of barrel-aged brewing a little easier. The converted 7-bbl grundy tank, developed by Jay Lesher of Cigar City Brewing, incorporates multi-directional inlets to circulate the beer through their ingredients of choice in 24-48 hours. The result: Maximum flavor in minimum time.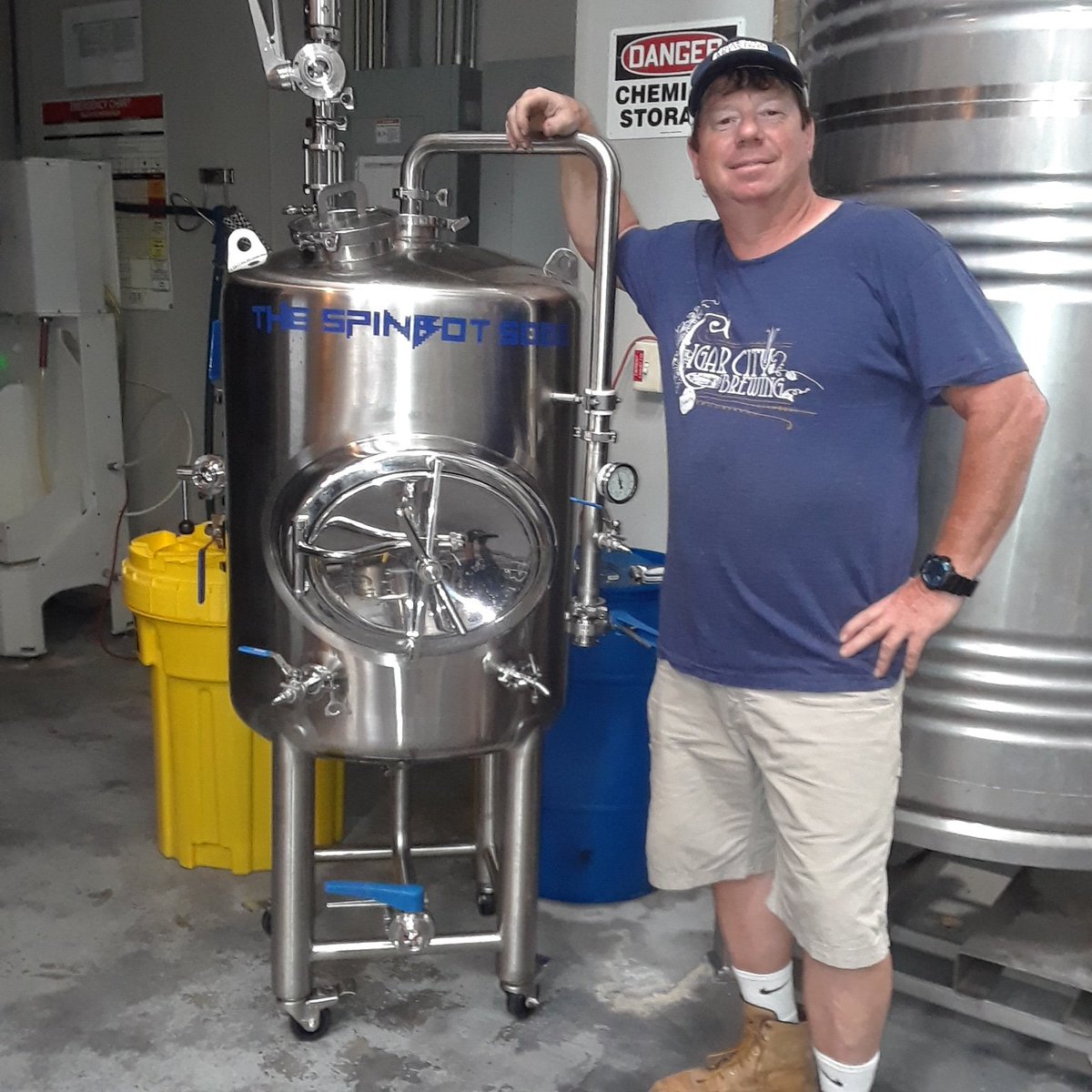 Aaron Baker, Senior Marketing Manager for Oskar Blues Brewery noted that the addition of the Spinbot to the brewing process makes it that much easier for their brewers to get creative.
"Brewing has always been part art and part science. Barrel-aging definitely tends to the artsy side. The Spinbot injects some scientific precision into the process when working with the highest quality ingredients," says Baker.
All Monde, BA20 Volume 1, the first in the series, spent nine months aging in bourbon barrels, the Imperial Stout is infused with decadent ingredients like toasted almonds and Madagascar vanilla. Baker says that the inspiration for this inaugural release comes directly from the flavors passed on to beer from bourbon barrels.
"Toasty almond and vanilla are just a few of the great notes you get after aging in barrels. So in true Oskar Blues fashion, our brewers wanted to find out what it would be like if we took barrel-aging as our jumping off point and then turned those flavors up to eleven."
This one, along with the rest of the series, won't look like the brewery's classic cans, though. Instead, the cans are marked by earthy tones, trippy illustrations, and a classy gold lid. For All Monde, melty designs of flowers and almonds even hint at the decadence encased inside.
Oskar Blues is most know for their groundbreaking flagship brew, Dales Pale Ale. But Baker says the introduction of this new barrel-aged series is sure to showcase the brewery's other talents.
"Lots of inspiration from the foodies at Oskar Blues. Different barrels used in barrel-aging than you may have heard from us before. And like all things that Oskar Blues does – bold, brash, over-the-top flavors,"  says  Baker.
No word yet on when the next in the lineup will hit the shelves, but for now you can find All Monde on the shelves near you in 4-packs and 12oz cans.
---