No Comments
4 Noses' Wild Provisions Beer Project Opens in Boulder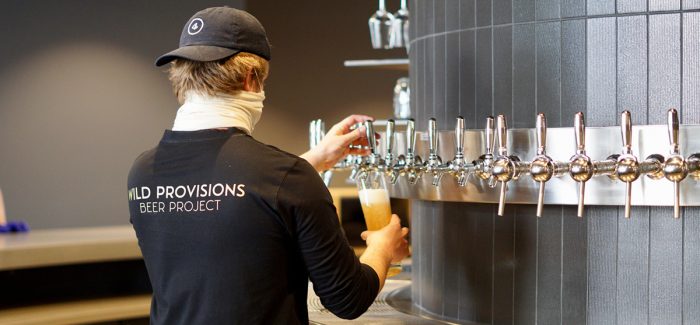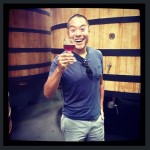 Since its rough and tumble beginnings, Colorado's residents have always shared a reputation for their wild west, anything goes, experimental nature. Sure the state has rich historical roots, but that reverence for the old has always been blended with an eye on innovation, which has resulted in the best of both worlds.
Today, 4 Noses Brewing out of Broomfield, CO opens Wild Provisions Beer Project just up the road in Boulder, a new side-project focused on experimental spontaneous and mixed fermentation Sours and Farmhouse Ales, as well as Czech-style open-fermented Lagers.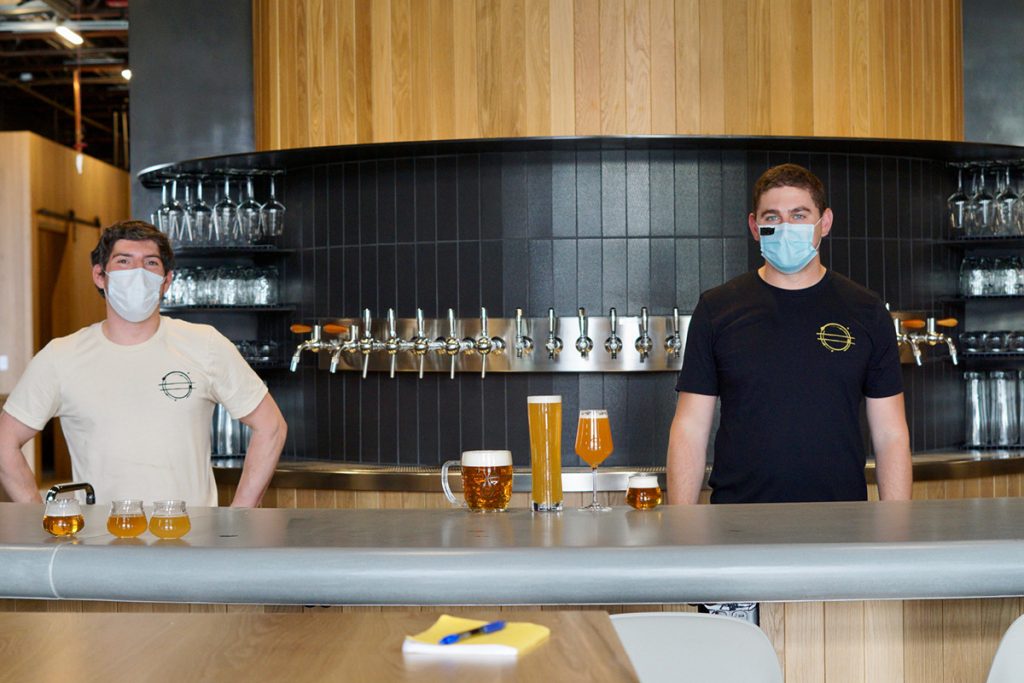 For Tommy Bibliowicz, founder of 4 Noses Brewing, Wild Provisions serves as an imagination playground that aims to immerse visitors in the science and artistry of old-world brewing traditions paired with an elevated customer experience. Where 4 Noses appeals to a more approachable modern-day brewery experience, it is clear that Wild Provisions is the evolutionary culmination of Bibliowicz's true passions in beer.
"I've always been interested in open-top fermentation since my brewing school days," explained Bibliowicz. "These beers may not be the highest selling products by volume, but this is what we really love."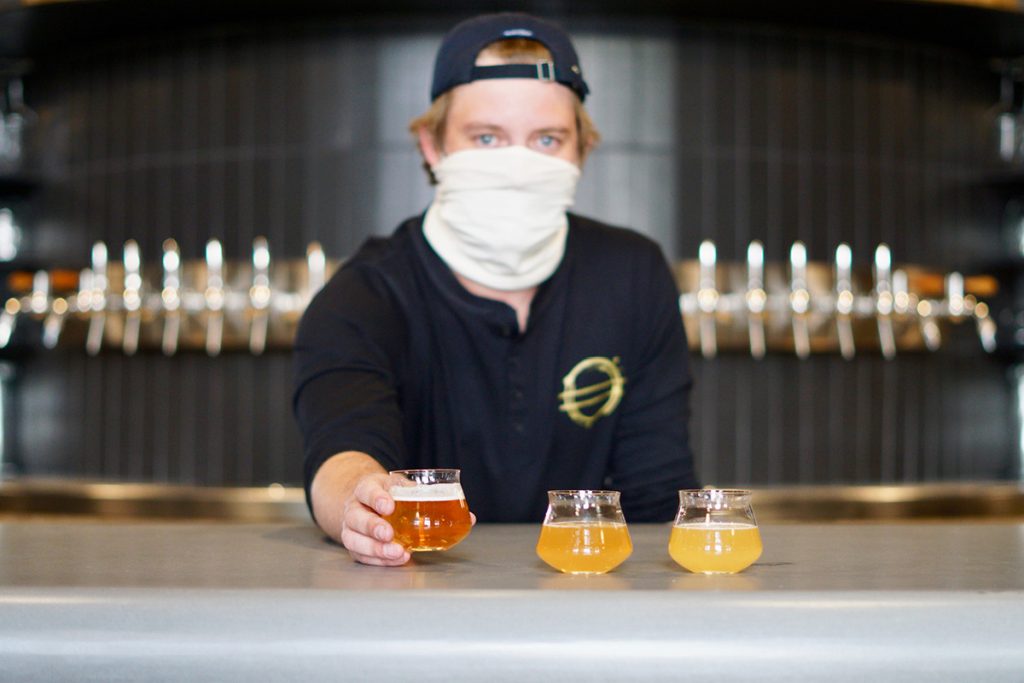 In order to fully translate that vision, Wild Provisions spares no expense from its sleek new stemless Teku glasses, to a pair of coolship vessels both armed with glycol fins allowing the coolship process to operate year-round at traditional temperatures,  an armada of horizontal oak foeders, and a room dedicated to aging a library of their vintage beers for future consumption. Located in Flatiron Park, around the corner from Upslope Brewing, Wild Provisions also houses a separate clean room with its own ventilation system, that contains one of the two aforementioned coolships for open fermentation lagering. But perhaps the most important piece of the puzzle was the right assemblage of talent.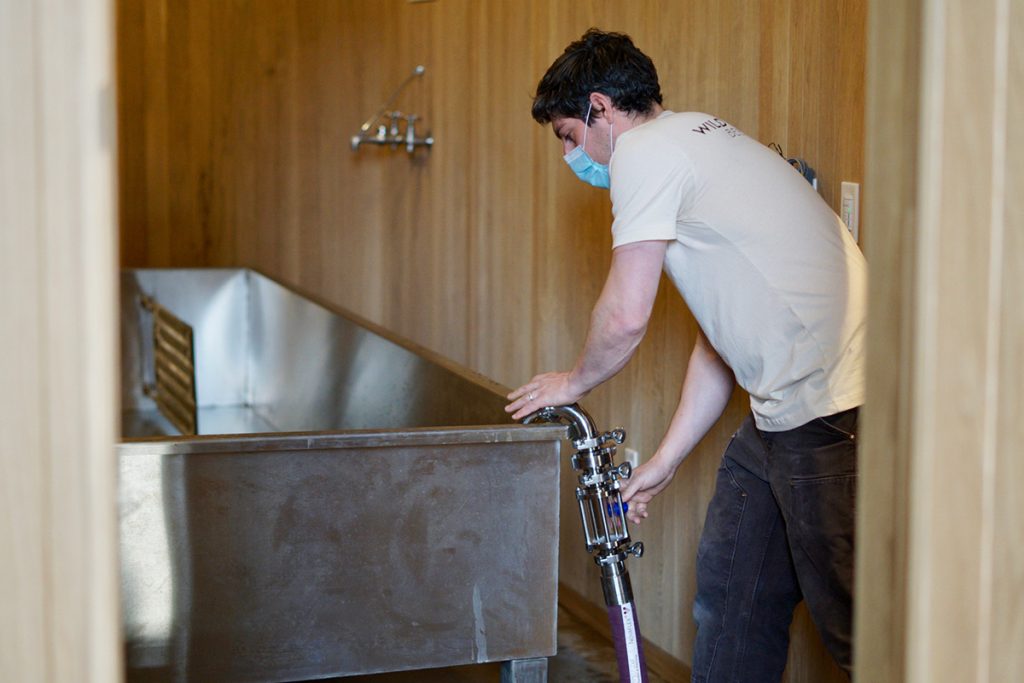 In October 2018, Bibliowicz hired Brandon Boldt, former head brewer of Odd13 Brewing in nearby Lafayette, and current co-founder of Primitive Beer in Longmont, to serve as the head of blending, barrel-aging, and special projects, with the ultimate goal of launching Wild Provisions.
Since starting Primitive with partner Lisa Boldt, the husband and wife duo have already garnered national attention for their take on lambic-inspired spontaneous ales, which requires a more conventional approach toward brewing. However, in Wild Provisions, Boldt sees an opportunity to truly push the boundaries.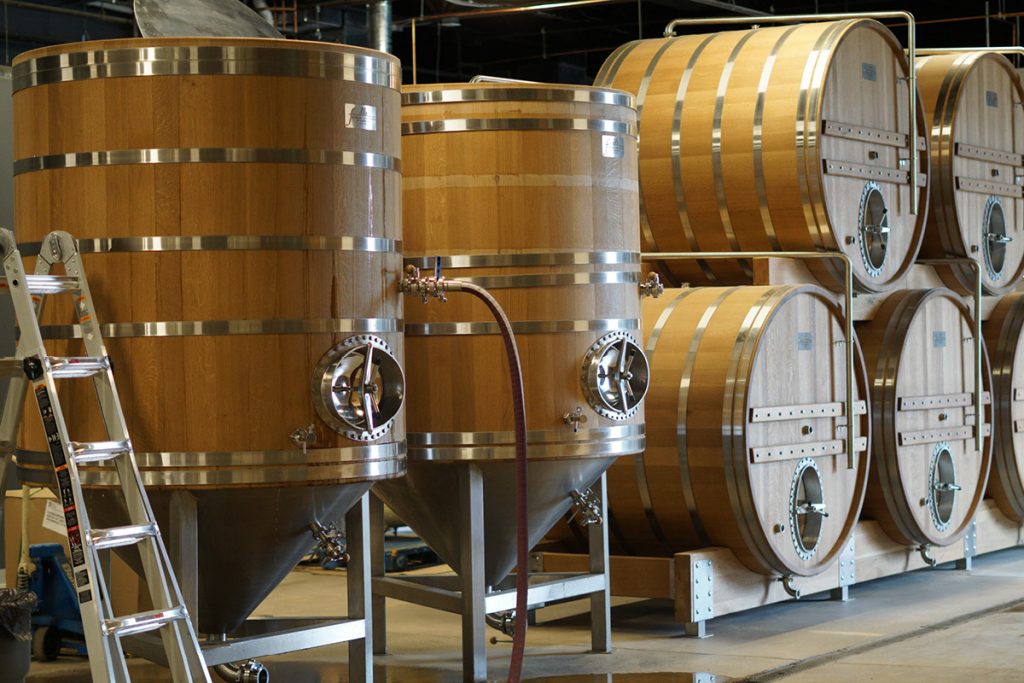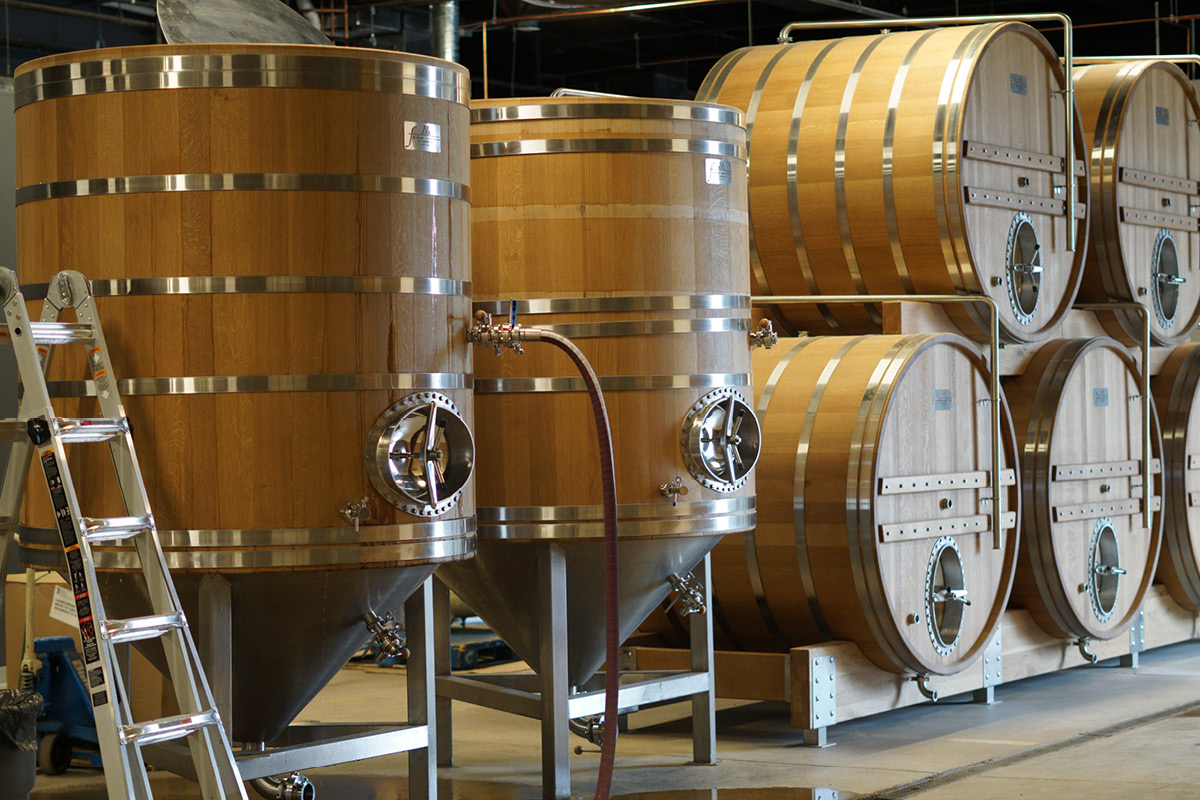 "Primitive is all about strict adherence to tradition, an opportunity for Lisa and me to obsess over our favorite appellation of beer (Belgian Lambic)," said Boldt. "In keeping brewhouse variables consistent, we've enjoyed the experience of continually "fine-tuning" and adjusting our more esoteric dials."
Boldt continued, "Wild Provisions is a toast to principles learned, a chance to test hypotheses and ferment with broader parameters. In terms of breadth, we are excited to show how similar methods can yield vastly different results, in offering both lagers and wild beers that rest in a coolship, open ferment, and carbonate through re-fermentation."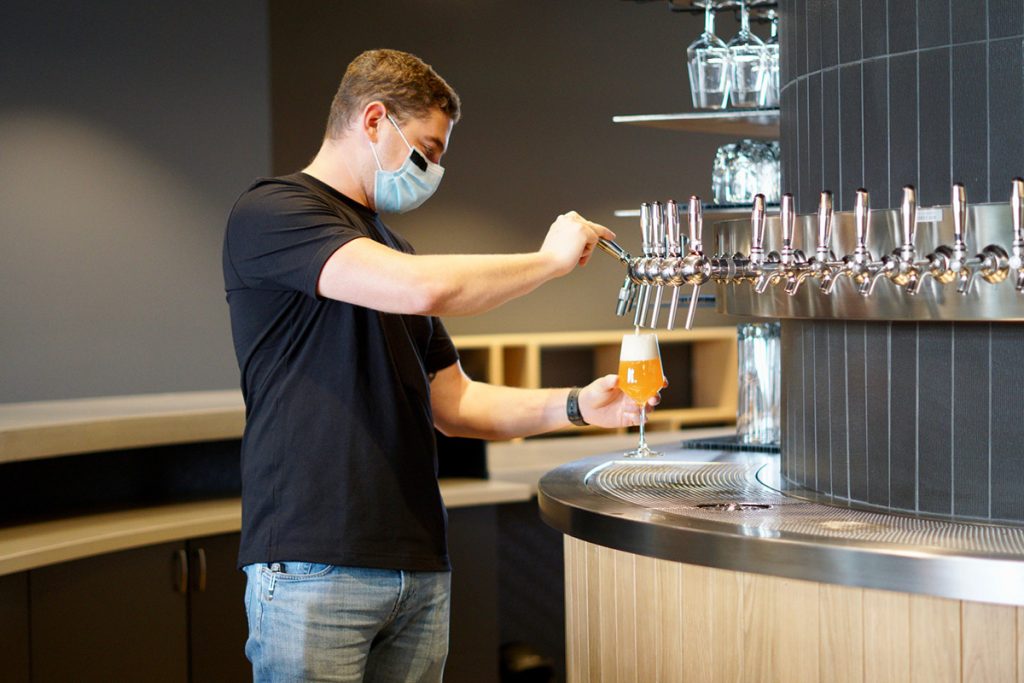 While the rise of contemporary American wild and sour ales has lead to a litany of varied approaches in brewing philosophy, Bibliowicz, and Boldt draw inspiration from the culinary world for their stylistic approach. "Acidity should brighten a beer and not dominate it," explained Bibliowicz. "Much like salt is added to food to brighten flavors, we're looking at how different components in beer interact with each other so as to not create a one-dimensional product."
Much like how industry pioneer, New Belgium Brewing utilizes two base beers as anchors to their sour program, Wild Provisions will lean on blending, fruiting, dry-hopping, and other adjuncts to showcase three base beers. Old Bones is a Golden Sour base with a slightly more pronounced lactic profile putting their house microbes front and center, Metes & Bounds is a Farmhouse-inspired wild which highlights yeast-derived funk, and Ranch Chores is a Table Sour that will produce beers within the 2.5% – 4% ABV range.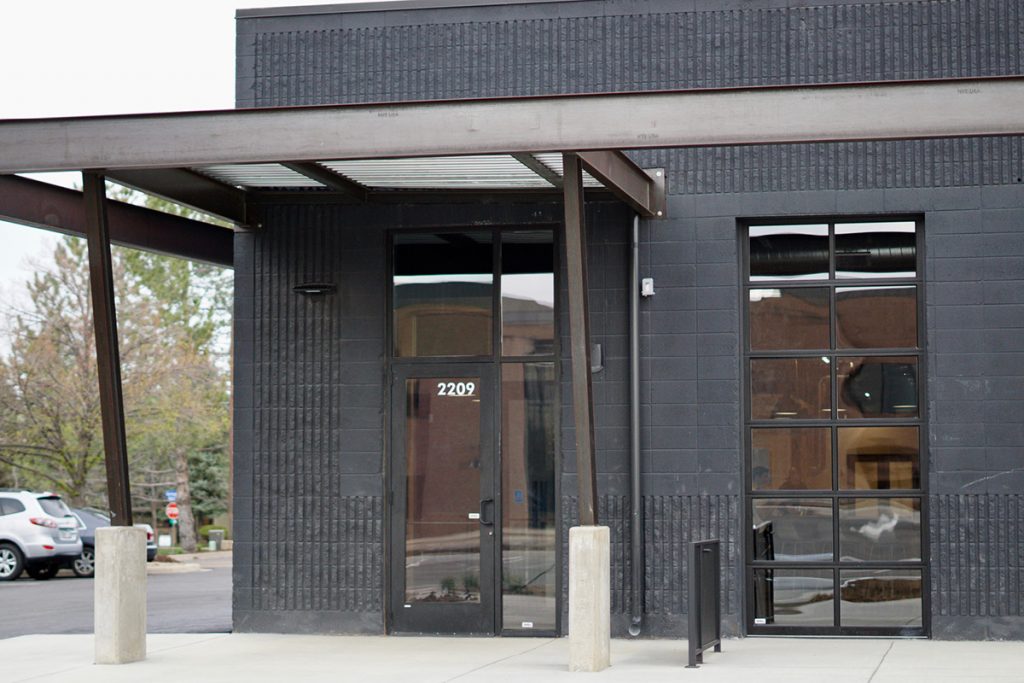 In addition to Wild Provisions' wild and spontaneous offerings, perhaps more intriguing is the brewery's interest in producing traditional Czech-style Lagers. Utilizing the old-world technique of open-fermented lagering aims to add greater depth by showcasing greater yeast characteristics in the beer, an element that is typically suppressed by the hydrostatic pressure associated with stainless fermentation. This dedication to flavor also extends to Wild Provisions' use of decoction mashing (triple decoction for pale lagers and double for dark lagers), a technique that is more time and labor-intensive, but results in greater wort caramelization and overall complexity in flavor-profile. "It's easy to limit yourself to what's easy when it comes to the brewing process, but this is an ode to tradition," said Bibliowicz. The brewery will soon feature a Dark Tamavè and Premium Czech Lager as its initial two entries but intends to offer a full flight of Lagers for guests.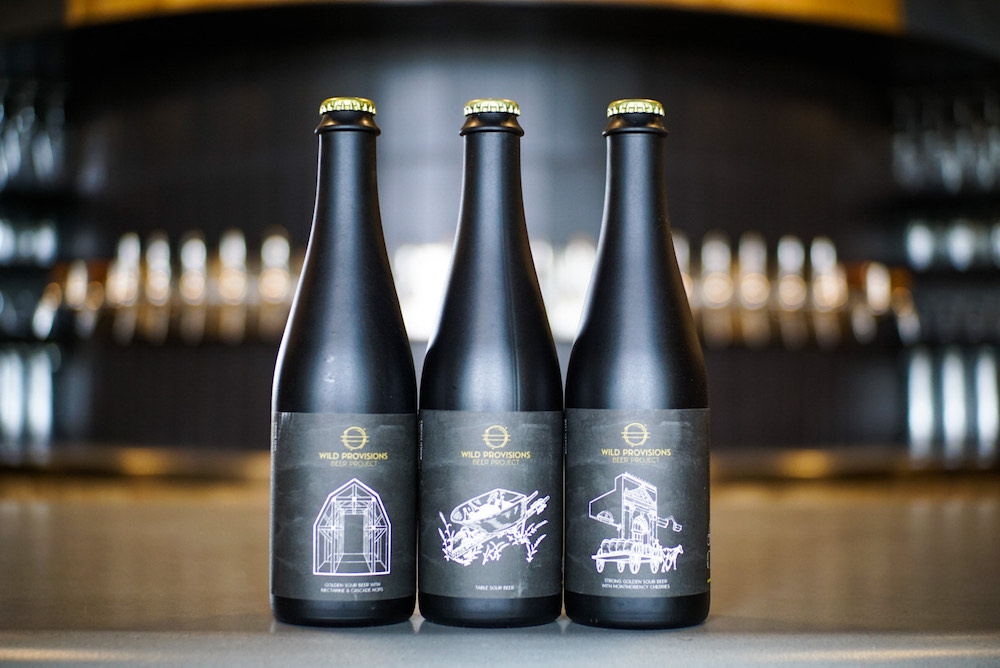 Wild Provisions will be open today from 12-8pm and will have three bottles available for to-go purchase. Ranch Chores, an oak fermented table beer aged in a single 225L Chateau Montelena chardonnay cask. This beer will serve as one of the base beers to blend into future projects. Old Bones: Nectarine and Cascade Wet Hops utilizes the second of their base mixed fermentation sours, a foeder-fermented Golden Sour, that was then aged on fresh-picked nectarine and Cascade wet-hop cones, and finally matured in whiskey and chardonnay barrels. Finally, the third bottle that will be available for purchase is Bowery Lane: Cherry / Rye Whiskey. This Manhattan cocktail-inspired creation infuses their base foeder sour with Montmorency cherries inside Family Jones Distillery Rye Whiskey barrels and is finally blended with three-year aged old ale from 4 Noses. These bottle releases will be available for contact-less pickup at the taproom at 2209 Central Ave or for delivery to Boulder residents. After today's opening Wild Provisions will be open from 12-8pm daily.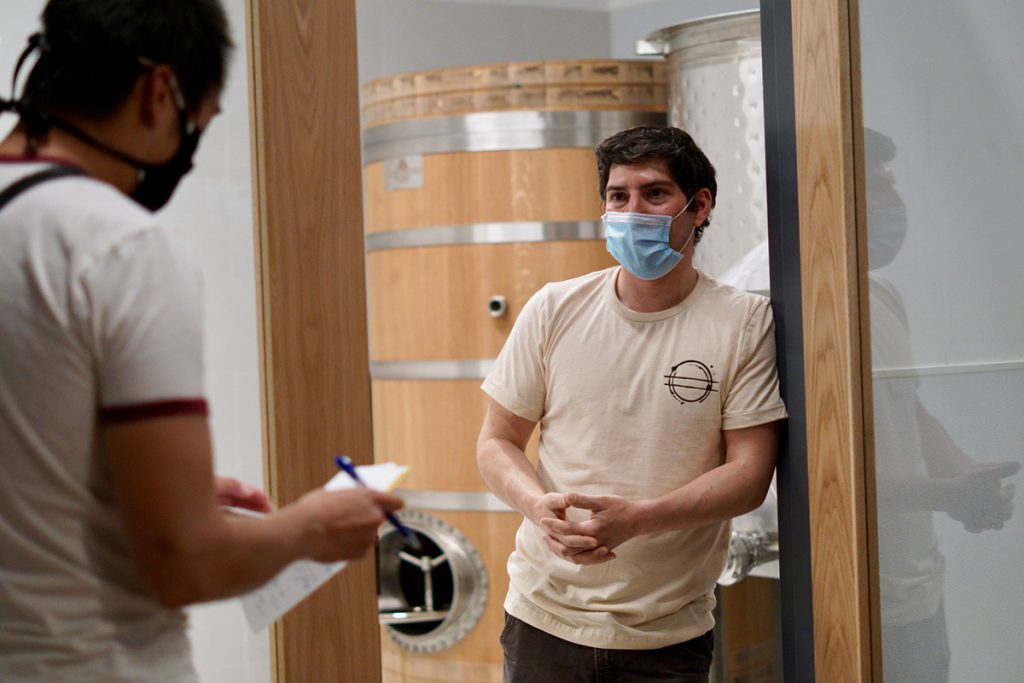 Once guests are eventually able to physically visit the taproom again, in addition to wild and spontaneous ales and Czech-style lagers, Wild Provisions will also have a limited amount of 4 Noses guest beers available for those who wish to enjoy an IPA.