No Comments
Historic Seipp Brewing Returns to Chicago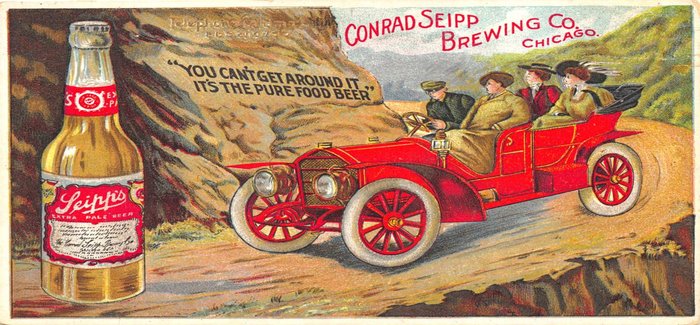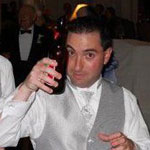 Chicago is full of history and craft beer. On July 2, the two will once again come together when a beer that hasn't been made since 1933 will make its return to the Windy City.
Seipp Brewing Co. was started on the South Side of the city in 1854 by Conrad Seipp and began producing around 1,100 barrels of beer in the early years. One of the most notable beers the brewery produced was Extra Pale Pilsner, and just under 90 years later Conrad Seipp's great-great-great-granddaughter, Laurin Mack is ready to bring it back to the market.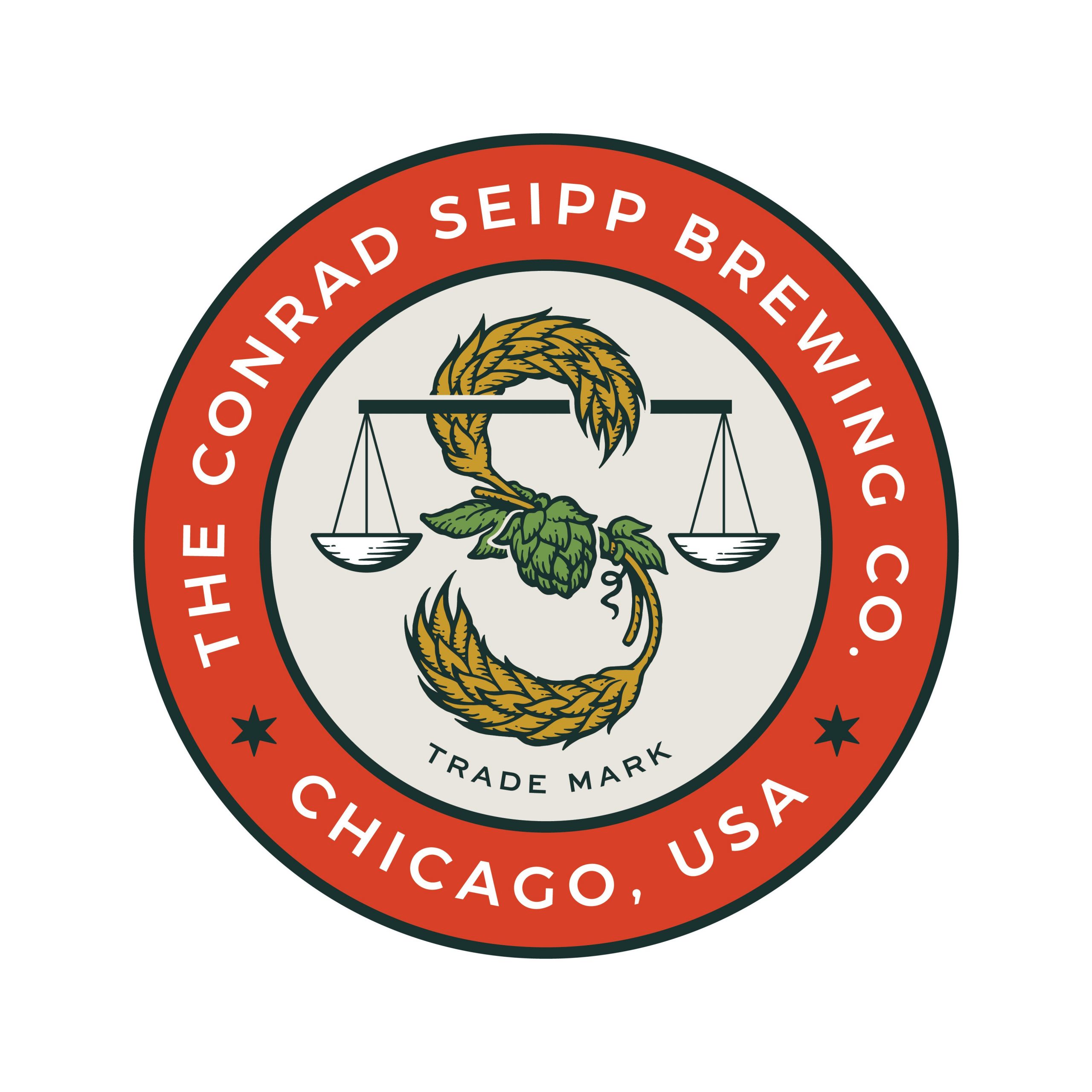 "I'm reviving it now because I really believe in the power of history for making communities even stronger," Mack said. "I think that beer is a really great way for people to access history. It is history. It is Chicago's history. Chicago has such phenomenal beers and such phenomenal breweries. What we're missing is that connection to a really rich brewing history. I would like to fill that gap and add to the current environment."
Not in the brewing industry herself, Mack reached out to historian and Chicago Brewseum founder Liz Garibay during the summer of 2019 with an idea to bring back one of her family's well-known beers.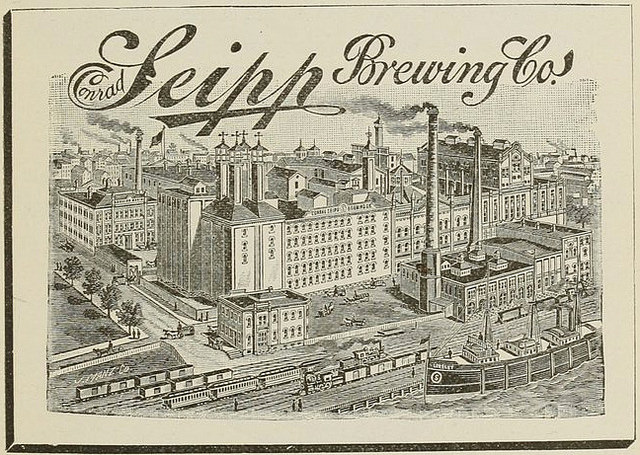 "I had all this stuff of his (Conrad), but what we didn't know was a lot about the beer," Mack said. "We could see the images and pictures of him but we didn't know what this famous beer tasted like."
Garibay, who has extensive knowledge and experience working with Chicago's beer history was very interested in the project and introduced Mack to Tracy and Doug Hurst of Metropolitan Brewing.
"When Laurin first reached out it was pretty exciting," Garibay said. "I've spent a lot of my time in 19th century Chicago beer and Seipp is one of those names I would always run across just because they were so big."
Garibay chose Metropolitan for two reasons. One, of course, is that Metro is known for producing really well-done Lagers. The second reason was she wanted to make sure that the brewing of Seipp's Extra Pale Pilsner wasn't just a gimmick and that it would be treated with the respect it deserved.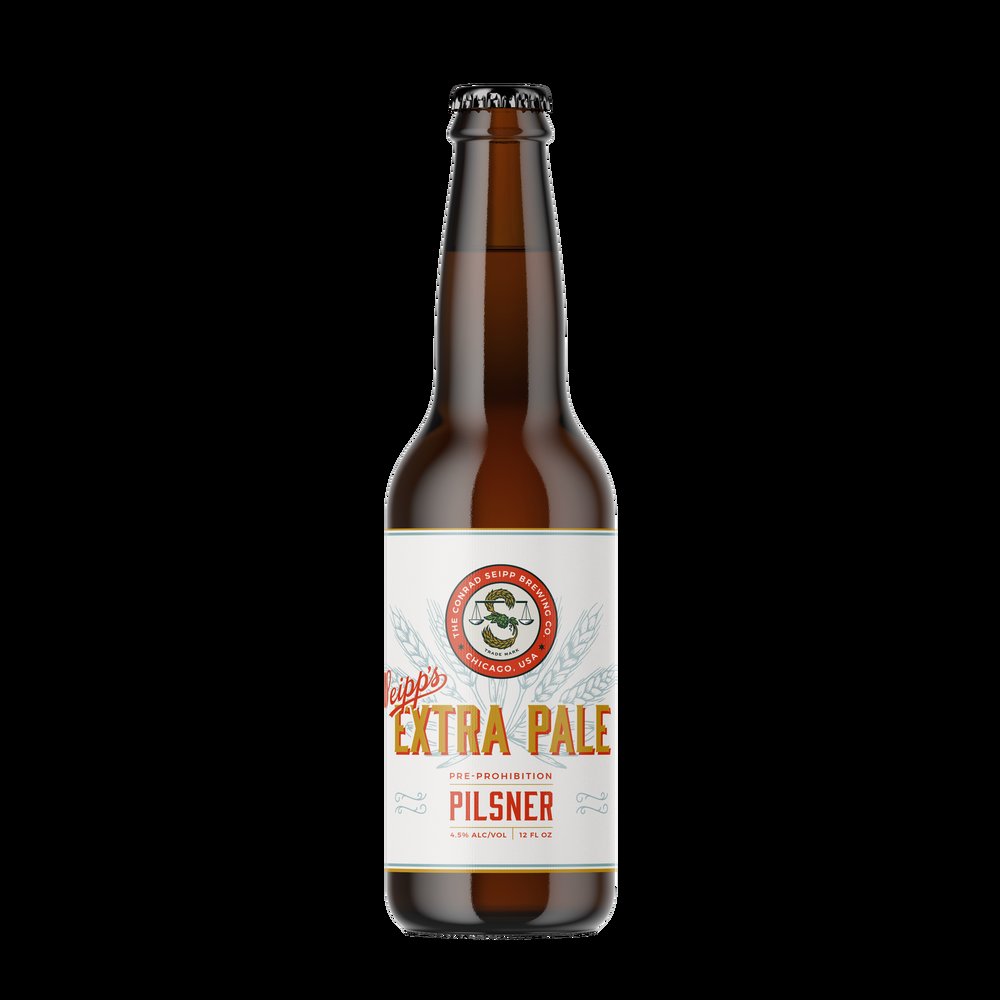 "My approach to any project is you have to make sure all partners are invested and all partners get it," Garibay said. "I didn't want to approach a brewery and treat it like a contract beer. This is more than a contract beer — this is a story, this is a legacy."
Test batches of the beer began in the fall and winter of 2019. Ten years earlier, Mack and some homebrewer friends had been playing around with the recipe trying to replicate it so that gave them some idea of the flavor profile they were shooting for.
With the official release date getting closer, it's a mix of emotions for Mack.
"It is a mixture of complete exhilaration and complete terror," Mack said. "Some days more of one than the other but overall terribly excited. I feel Conrad Seipp and I'm doing this for Chicago and I'm doing this for him."
There are at least seven beers in the Seipp portfolio that Mack is aware of and while she's starting with Extra Pale, there's an opportunity to bring back more of the lineup in the future.
"Extra Pale was one of his most popular beers and it's really easy to drink and accessible to everyone," Mack said. "It really is for everyone. People who love beer, people who are experts, and people who don't really like beer that much — I hope they'll like it."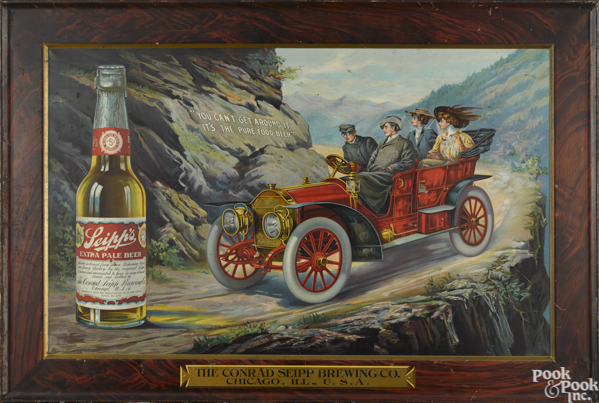 The beer will be available on July 2 in bottled six-packs from Metropolitan, with some distribution throughout the city still being determined. Seipp also built a house in Lake Geneva, Wisconsin, and spent a lot of time in the state so to honor his connection to Wisconsin, the beer will be available there as well.
For Garibay, she's excited to see craft beer and history connect once again.
"It's great to see people connect with history and learn about the Seipp story," Garibay said. "It's a powerful thing that Laurin is doing it. It's not someone who bought the rights to create this legacy brand. His great-great-great-granddaughter is launching this. She feels such a strong connection to her family, the industry, to the city that she felt like it was the right thing to do."
---