No Comments
New Image Brewing & King State | Cignature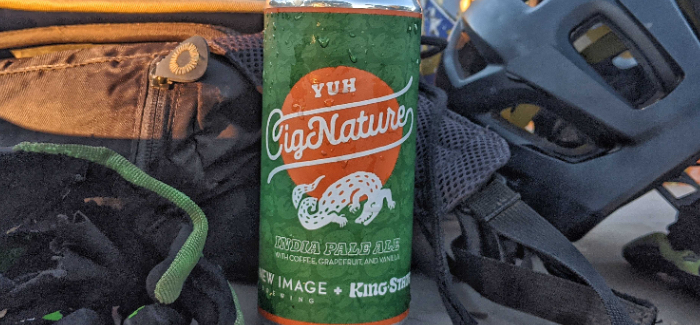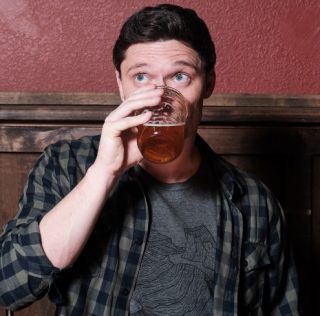 The music and beer industries attract a lot of the same personality types. People who are laid back, artistic in nature and like doing things their own way. It's no surprise this spawns unique collaborations between great brewers and their favorite musicians. When New Image Brewing teamed up with King State out of Tampa, Florida, it was a convergence of two brewers that truly appreciate what each other have to offer.
While New Image is known for its hazy IPAs and unique sours, King State offers a diverse selection of beer, cocktails and coffee. King State's founders, Tim McTague (of the band Underoath) and Nathan Young (of the band Anberlin), were touring musicians before getting the brewery off the ground. According to New Image marketing manager Jeremy Farmer, it was a collaboration long in the making.
"Tim and I were buds from my days at Oskar Blues. Underoath was in town about five-six years ago and he had just started up the coffee roasting side of King State. We were trying to come up with a King State, Hotbox Roasters, Oskar Blues collab, but could never connect the dots."
While a collaboration had to be put on hold at the time, it would all come back around once Farmer started working at New Image. As a fan of the music, he attended an Underoath show in Denver with a few gifts from the brewery. "I dropped a bunch of New Image beer off and he dug the beer so we sparked the collab talk again." From there, Cignature was born.
The beer is inspired by a coffee cocktail of the same name that King State offers at their facility, combining grapefruit Lacroix, vanilla syrup and espresso. The result is a hazy IPA brewed with vanilla bean, coffee, and grapefruit. A crazy flavor combination that works so well you'll wish you'd bought a case of this instead of just a four-pack. The beer pours a hazy creamsicle color with no floaties from hop proteins or yeast. The aroma is intense grapefruit zest that's amplified by the citrus forward hop varieties with notes of sweet vanilla bean. Silky smooth is the only way to describe the mouthfeel. No chalky flavor or texture you get from other unfiltered beers. Cignature drinks super clean.  All of the adjunct ingredients are present and accounted for without one overpowering the other. The coffee provides delicate chocolate, rather than a big roast. Vanilla bean adds the right amount of sweetness instead of straight sugar or lactose flavor. Bright grapefruit really gives this beer life, adding an extra pop to the palette that makes the beer truly three dimensional. While the overall quality of the beer holds up for an occasion, Cignature screams breakfast beer to compliment any weekend morning grub.
https://www.instagram.com/p/B_07fVQFYFw/
While this collaboration might be one of a kind, New Image is no stranger to incorporating music into their inspiration. They've previously worked with bands like Ripe, Mo Lowda and the Humble, as well as Jared and the Mill. "We usually work on the profile with the bands to make something they'd be stoked on and time it for a release at the show they play in Denver usually at one of the venues we partner with," said Farmer. New Image also brews the house beer for local venue Bluebird Theater.
Cignature is available in 16-ounce four-packs at the New Image tasting room in Arvada, Colorado, for a limited time. Get some before you miss out and feel free to slam dance to some old screamo during the consumption of this beer.
---