#collaborationIPA Archives – PorchDrinking.com
June 22, 2020 | Korey David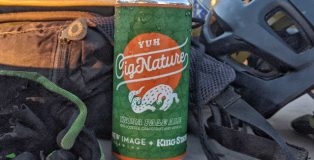 The music and beer industries attract a lot of the same personality types. People who are laid back, artistic in nature and like doing things their own way. It's no surprise this spawns unique collaborations between great brewers and their favorite musicians. When New Image Brewing teamed up with King State out of Tampa, Florida, it was a convergence of two brewers that truly appreciate what each other have to offer.
March 23, 2018 | Constance Del Rio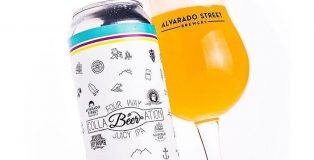 Move over Ménage à Trois, it's all about the Four Way now. Alvarado Street Brewing collaborated with Hop Dogma Brewing Co., Humble Sea Brewing Co. and Discretion Brewing to create a four- way collaboration IPA for Beer THIRTY's 4th birthday celebration. Only 100 cases were released on March 7 at Alvarado Street, and then were sent up to Beer THIRTY on March 9 for the birthday bash!! As if this brew wasn't enough, Beer THIRTY had sweet glassware to go along with it at the party.