No Comments
Blue Owl Brewing & Hop Capital Brewing Collaborate on See You Again, Friend IPA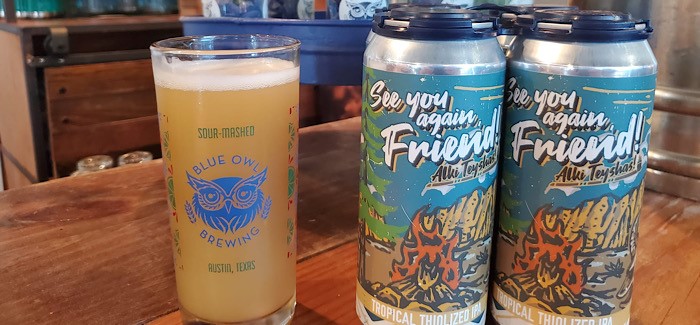 Being a beer nerd with half an eye out for whatever new tool or trend the industry intends to chuck out at us next, I haven't been able to help but notice the term thiol appearing in my feed with increasing frequency. According to the Brewers Association, thiols are highly aroma-active compounds derived from hops that can give very intense fruity flavor to predominantly dry-hopped beers. While the presence of thiols in wine grapes has been known for a while, thiols in hops were discovered relatively recently, hence the sudden outpouring of interest, much of which is tied to the fact that the brewing process does not lend itself naturally to releasing the tropical aromas that chemically complex thiols keep hidden away.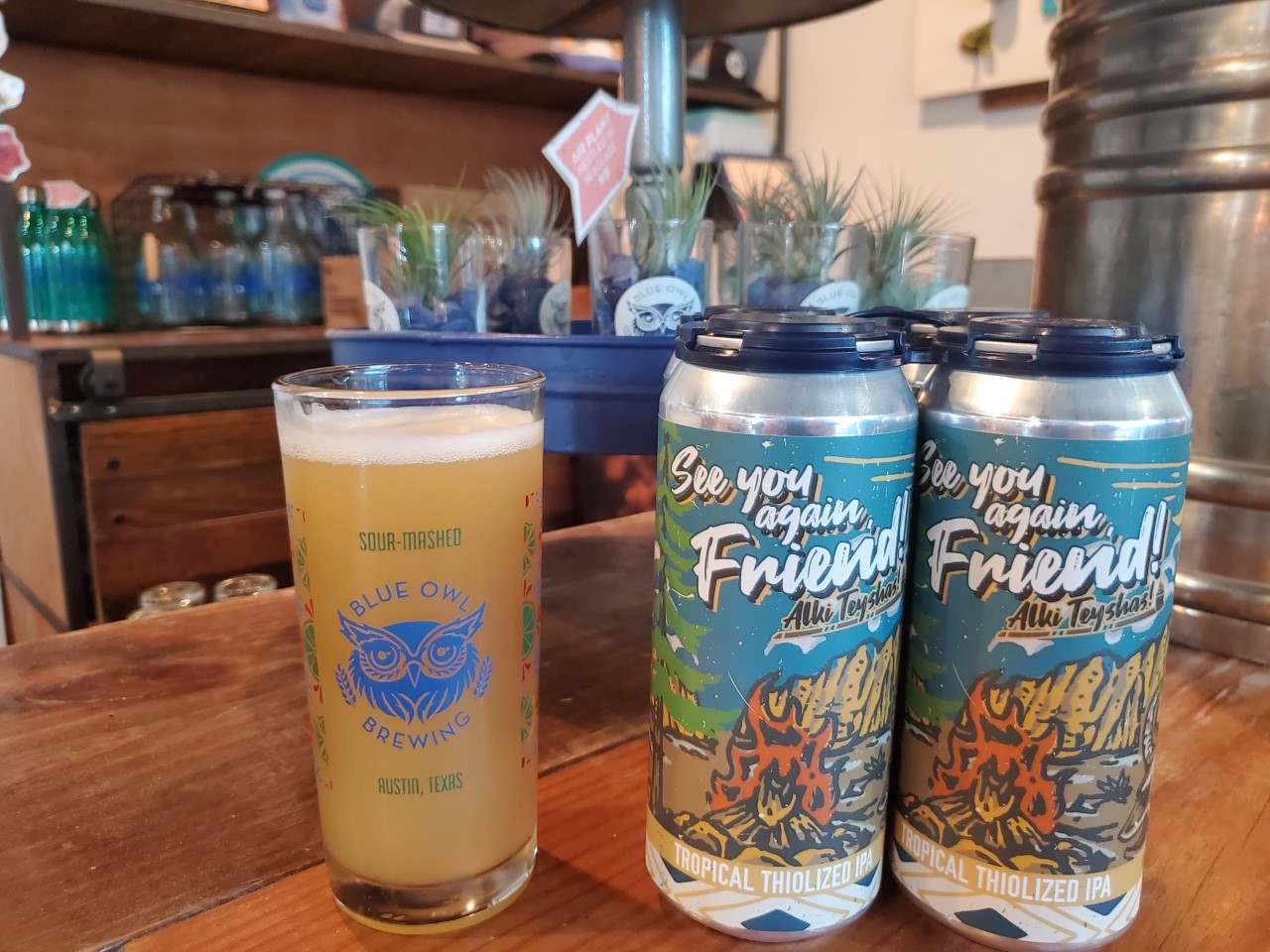 Enter Omega Yeast's shiny new Cosmic Punch – a yeast engineered to help bring those shy little thiols out of their shell and make hoppy IPAs even more intensely aromatic. Quite how this works is a rather complicated and technical process involving the biotransformation of the thiols' aroma compounds to open them up some rather nifty genetic coding. So much for brewing beer being as simple as cooking oatmeal – I have yet to encounter genetically encoded oatmeal, but never say never.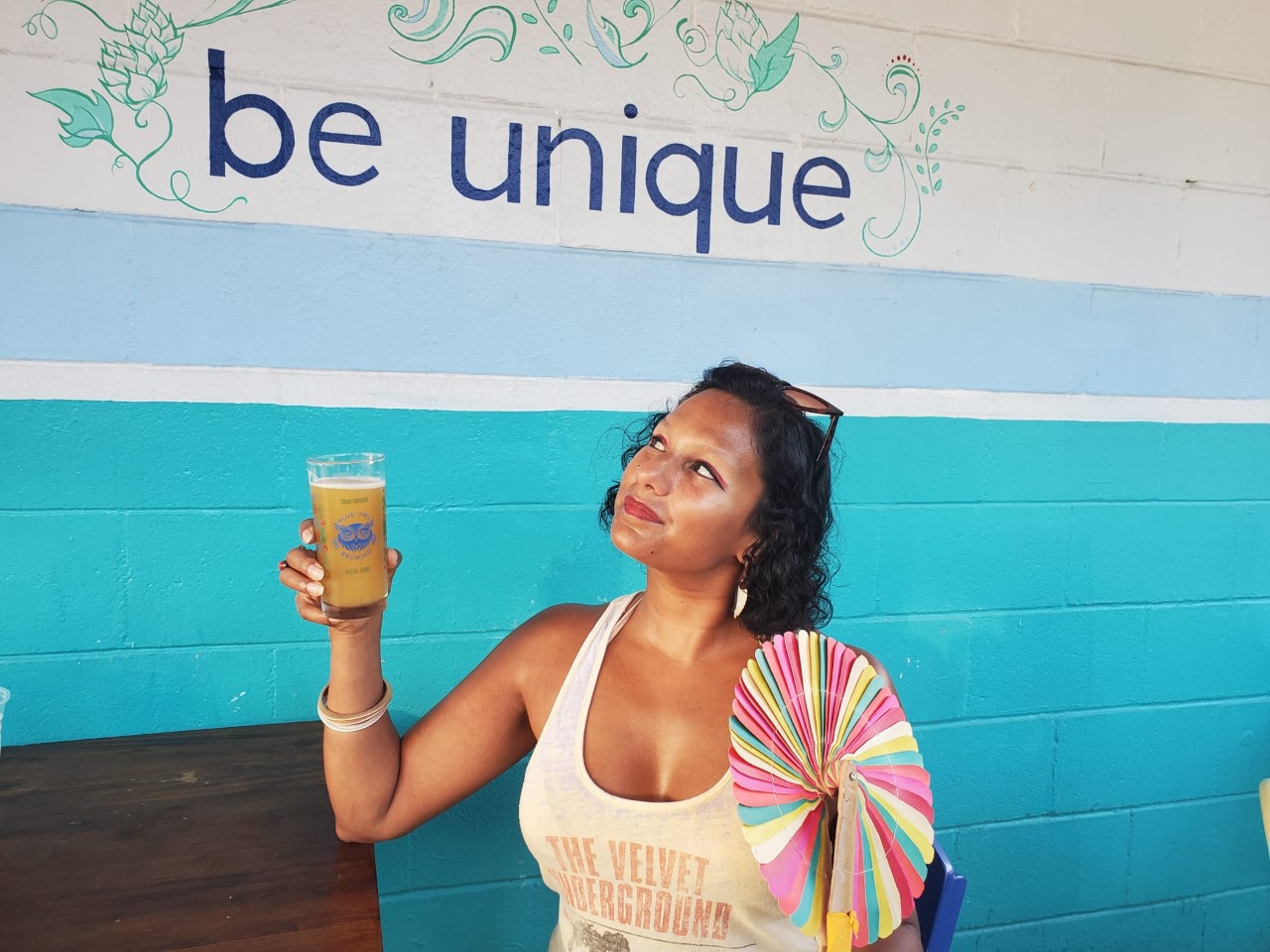 When Austin TX's Blue Owl Brewing and Hop Capital Brewing from Yakima, WA decided to collaborate, they seized the chance to experiment with this new toy on the yeast menu. "In collaborations, I always push for doing something that neither of the breweries are too familiar with – go out on a limb," says Jeff Young, President and Executive Brewer at Blue Owl. "This new yeast was currently being pushed out to brewers and caught my attention." Hop Capital also felt the collaboration offered the perfect opportunity to road-test Cosmic Punch. "This was a yeast that both Blue Owl and us were interested in utilizing and we decided we may as well try it together," says Johnathon Thomas, Owner of Hop Capital.
The result is See You Again, Friend – a medium-bodied tropical-forward hazy IPA. Riffing from each other's styles, Hop Capital used Blue Owl's house culture to sour their version, while Hop Capital's contribution comes from their hop expertise, choosing HBC630 – an experimental hop breed – and Trident Hop Blend for the brew. Blue Owl chose not to sour their version, in a nod to Hop Capital's specialty as IPA brewers, and the result is an elegantly tropical hazy with juicy-tart notes of lychee and pineapple and a cryo-hemp-oil finish. Breezily refreshing on a hot and humid central Texas evening, the beer gets more aromatic and herbaceous as it warms, with its light but lingering flavors insisting you return to the bar for another.
For both breweries, the process of working with this new type of yeast was intriguing. "The yeast definitely changed the beer in a way it wouldn't have normally done," says Young. "I can't say it fully lived up to the expectations, but it's a cool concept – and that's enough sometimes." Thomas agrees, commenting that "[I enjoyed] the thoroughness of navigating through every facet of the recipe and the potential outcomes that could be derived based on every component of raw ingredients and how they'll react with one another."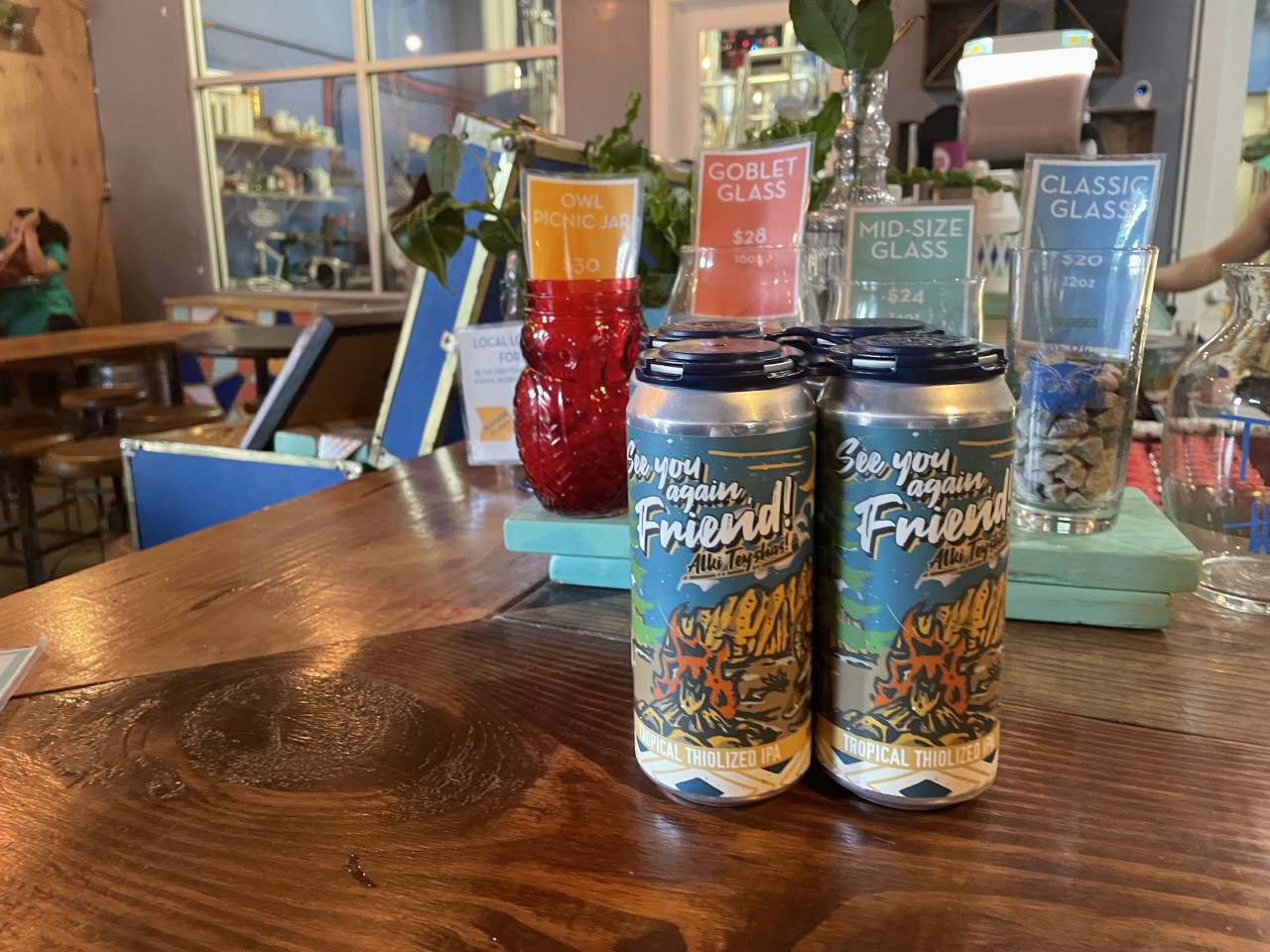 The beer's name is also a rather lovely collaboration – merging the unofficial state mottos of Texas and Washington. Blue Owl Lead Brewer Danny Ochoa came up with the idea while working on the beer. "I hearkened back to my Texas History class in grade school, where I learned that Texas actually derived its name from a Caddo Indian word, 'Teyshas' or 'Tejas', meaning 'friends'" he says. This, combined with Washington's unofficial state motto of 'Alki', which means 'bye and bye' or 'into the future' came out as Alki Teyshas, or "See you again, Friend". "I thought that was appropriate!" says Ochoa.
This delightful cross-country collaboration can only be found at the two brewery taprooms.
---