One Comment
14 Valentine's Day Beers To Try This FeBREWary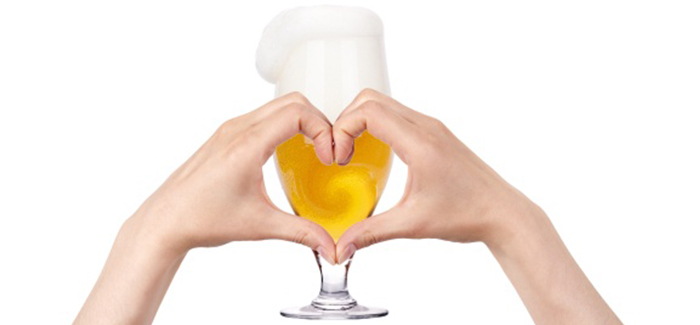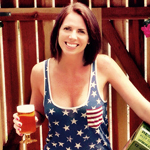 Valentines Day sneaks up on everyone. You've just finished recovering from the holiday season and now you're scrambling to find a gift for your Valentine. There are the standard gifts that are often bought: last minute flowers and a cheesy chocolate box from a CVS. To avoid getting that eye roll from your craft beer-lovin' special someone, check out our 14 Valentine's Day Beers To Try This FeBREWary.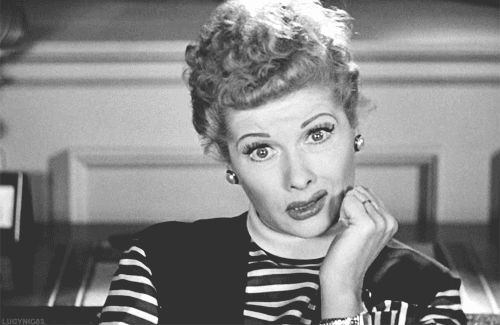 ---
Pink/Red-Themed Beers
In lieu of wine and/or flowers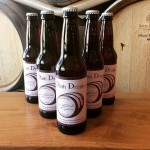 ABV: 6%
This is an oak barrel aged sour blonde ale with raspberries.
---
ABV: 6%
This is a crimson colored Belgian style brown ale fermented with wild yeast and aged on cherries in wine barrels
---
ABV: 7%
This is a sour ale aged in wine barrels with strawberries.
---
ABV: 6.8%
This is an ale brewed with rose hips, rose petals and hibiscus. The label to the flavor are all pretty and pink for this limited release beer. Jolly Pumpkin created iO in 750ml bottles as part of their Baudelaire Series to commemorate French poet Charles Baudelaire. Crack this liquid bouquet open on February 14th and your valentine is sure to be pleased.
https://instagram.com/p/kn43V7DJyJ/
---
Chocolate-Themed Beers
In lieu of the CVS chocolate box. Who says you can't have your chocolate and drink it too?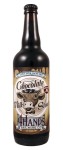 ABV: 5.5%
This chocolate milk stout is brewed with two pounds of cacoa nibs per barrel.
---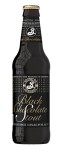 ABV: 10.0%
This imperial stout achieves its dark chocolate aroma and flavor through the artful blending of six malts and months of aging.
---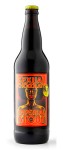 ABV: 9.75% | IBU: 85
This cocoa infused imperial stout has a smooth dark chocolate backbone with complex notes of coffee, dark toffee and dark fruit.
---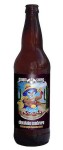 ABV: 9.0%
This Mexican-style chocolate stout is made with roasted dark malts, extra chocolate malts, ancho chiles,  cinnamon, and vanilla extract.
---
ABV: 8.7% | IBU: 68
This chocolate stout is an evolution of Rogue Chocolate Stout. It is flavored with imported Dutch bittersweet chocolate. The Rogue website describes it as "Double the legend." You can buy Double Chocolate Stout in 750ml bottles and on draft. This rich chocolate beer is best paired with beef and dessert.
https://instagram.com/p/BAcnLMcvMxq/
---
Romantic-Themed Beers
In lieu of a bad valentines card. Beer Mine Valentine!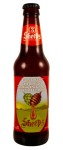 ABV: 8.20% | IBU 110
This imperial IPA with local honey has earthy hops, subtle malt, and mellow sweetness.
---
ABV: 8.0 % | IBU: 40
This saison with Brettanomyces includes rose hips, orange peels, and peppercorns.
---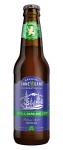 ABV: 5.3%
This Oatmeal Stout is a winter seasonal that is a tad sweet with flavors of fruit, chocolate, toffee and a finish of coffee and cream
---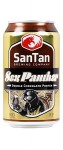 ABV: 6.9%
This double chocolate Porter is a late Winter Seasonal that is brewed with Colonial Rosewood Cocoa and large amounts of Chocolate malt combined with hints of truffle and molasses.
---
*Top Pick* Love Child #6 | Boulevard Brewing
ABV: 9.2%
This wild from the Smokestack Series is composed of multiple vintages of a strong Belgian-style blonde ale that has been resting in wine barrels and stainless steel vessels. Love Child No. 6 breaks way from the previous Love Child beers that have a blend of soured Bourbon Barrel Quad and a Flanders-style sour red aged in previously used whiskey barrels. The personality traits of this fine ale is funk, sour, and fruit. Enjoy!
https://instagram.com/p/BAENFDsE0fL/
You can follow my beer adventures on Instagram and twitter @tapswithtor!
---