No Comments
Surly Brewing Company Beer Hall Closes Indefinitely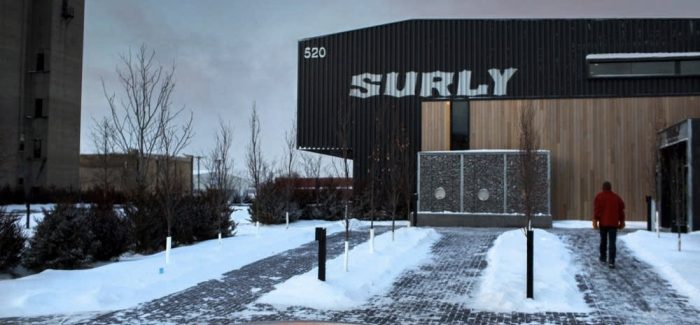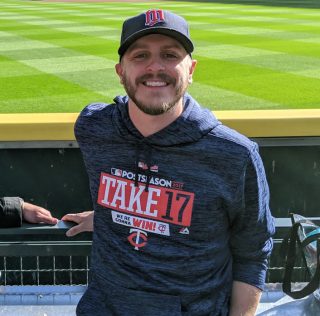 It's been a tumultuous couple of days for Minneapolis' Surly Brewing Company as the brewery announced the indefinite closure of its destination beer hall on November 2. In a statement, Surly said:
The Beer Hall had to make the most significant changes to adapt to a crumbling restaurant industry and the demands of city, state and federal COVID-19 health and safety regulations. As we complied fully with the safety measures, it became clear that beer halls are by definition gathering places and gathering places and pandemics don't mix. Because of this, we have made the gut-wrenching decision to close the Beer Hall indefinitely on Nov. 2.
Read Surly Brewing's full statement here.
Surly Brewing Beer Hall Employees Announce Intent to Unionize
Surly's beer hall closure announcement comes just a few days after beer hall workers informed management of their intent to unionize. Excluding brewing-side staff, the amount of workers organizing was estimated at more than 100.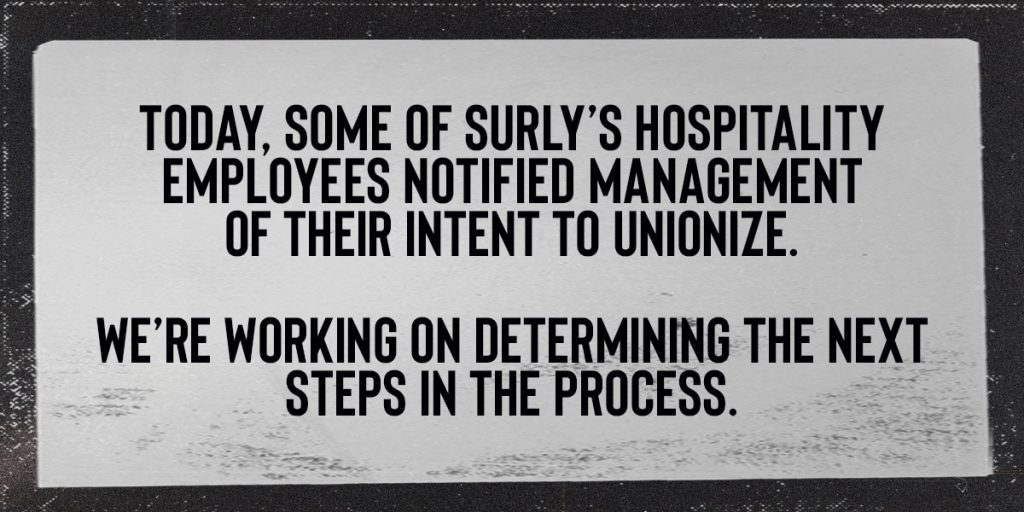 Surly's beer hall employees were planning to organize under Unite Here Local 17, which represents more than 6,000 workers in hotels, restaurants, sports complexes, convention centers, and the airport in Minneapolis, Saint Paul, and surrounding suburbs. Unite Here Local 17 has been in the Twin Cities' news recently as employees from local Tattersall Distilling and Spyhouse Coffee have discussed plans to organize under the group.
Uncertainty for Surly Nation
The timing of the beer hall closure in relation to its employees' recent plans to unionize was not lost on the brewery — or the community for that matter. Surly addressed suspicion around the timing in their statement:
The timing of this announcement is not ideal. On Monday, some hospitality employees notified us of their intent to unionize. We respect their decision to turn to an outside organization for representation and will continue the dialogue. That does not change the fact that our plans to close the Beer Hall were put in place weeks ago with the announcement planned for this week.
Surly's statement, and the announcement itself, has already been met with skepticism from employees and the community. It's uncertain what the future will bring for Surly Brewing Company as no date was given for a future reopening.
Feature Image Courtesy of MPR 
---