No Comments
WeldWerks Brewing Releasing Prost Malone to Celebrate Nuggets Season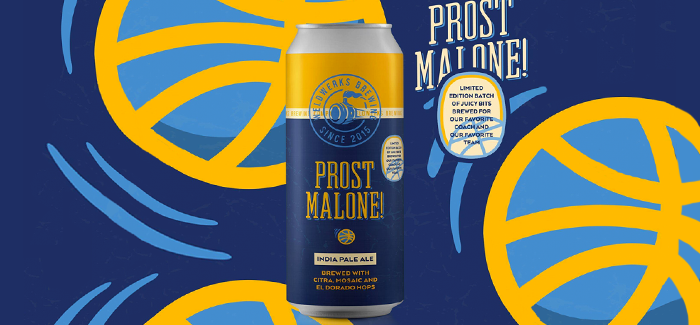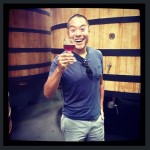 On March 11, 2020, when the NBA season was postponed due to the COVID pandemic, Denver Nuggets coach Michael Malone was asked about his plans for the NBA hiatus during a post-game interview. While to most his response likely flew under the radar, but for the rabid craft beer fans that make up most of the Denver populace, his answer was completely on-brand.
"I'm probably going to drive up to WeldWerks brewery in Greeley, Colorado, get some Juicy Bits, get on my mountain bike, and figure out how we're going to move forward," said Malone.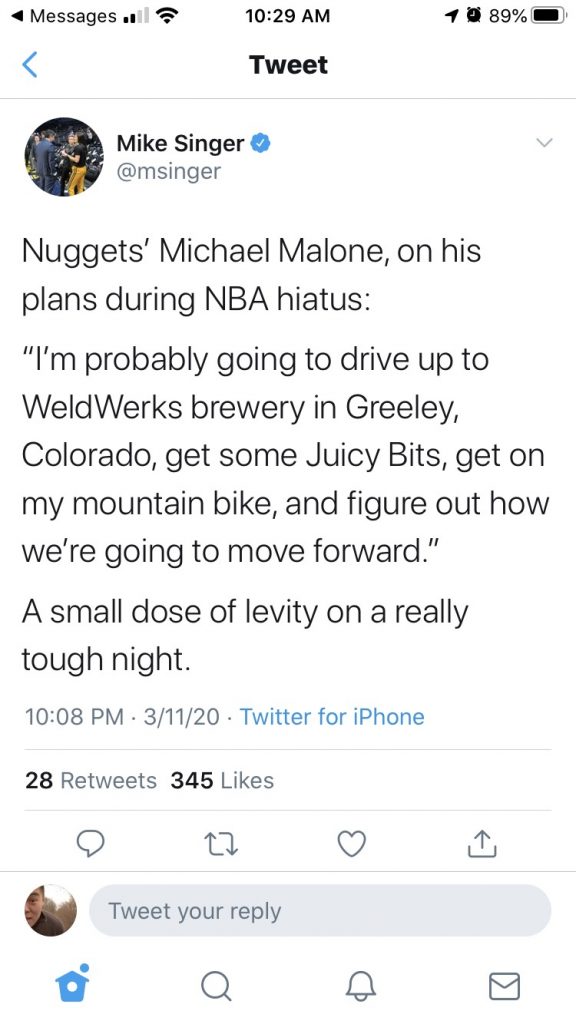 Since then, the NBA has famously wrapped its regular season and are close to wrapping postseason plan in the "bubble" at Disney World. And while the Nuggets won't be advancing to the NBA finals, they did make history as the first team to come back from down 3-1 in a series twice in the same postseason.
To commemorate the achievement, WeldWerks Brewing is releasing a limited edition version of their popular Juicy Bits IPA with a limited time re-brand as Prost Malone to honor the Nuggets coach. This Prost Malone version of Juicy Bits will be available beginning Wednesday, September 30 via the WeldWerks Taproom and in limited distribution in Denver, visit the brewery's Find the Beer page to look for a retail location that will be carrying the beer near you.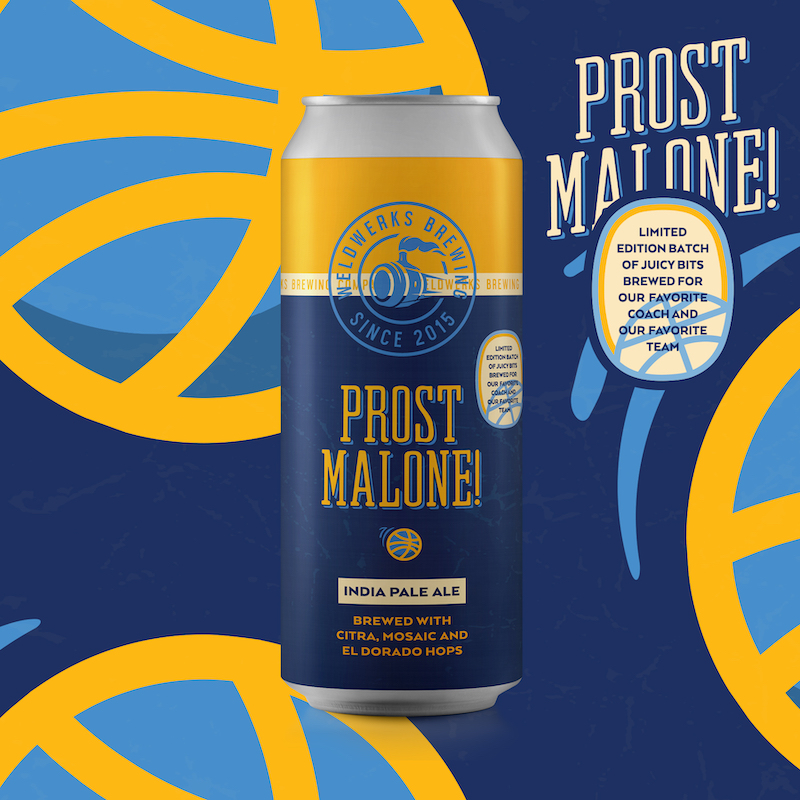 ---