No Comments
Epic Brewing | Señor Pepino Cucumber Lime Lager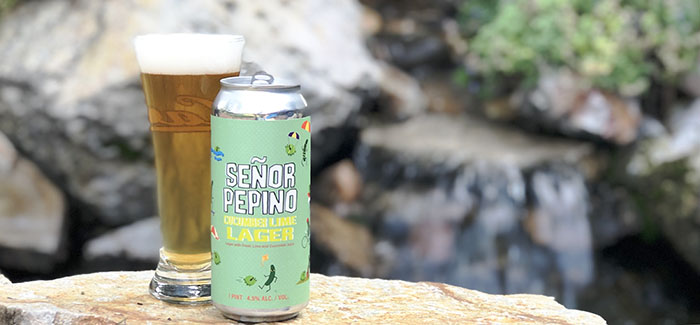 A quick calendar check might suggest that now isn't the ideal time to sip a Señor Pepino Cucumber Lime Lager from Epic Brewing. As days get gobbled up by night and swimsuits give way to sweatshirts, craft beer drinkers tend to move away from beachy summer refreshers.
Of course, another look at the calendar provides proof that this is still 2020. And if there's one thing the year's made clear, it's to expect the unexpected.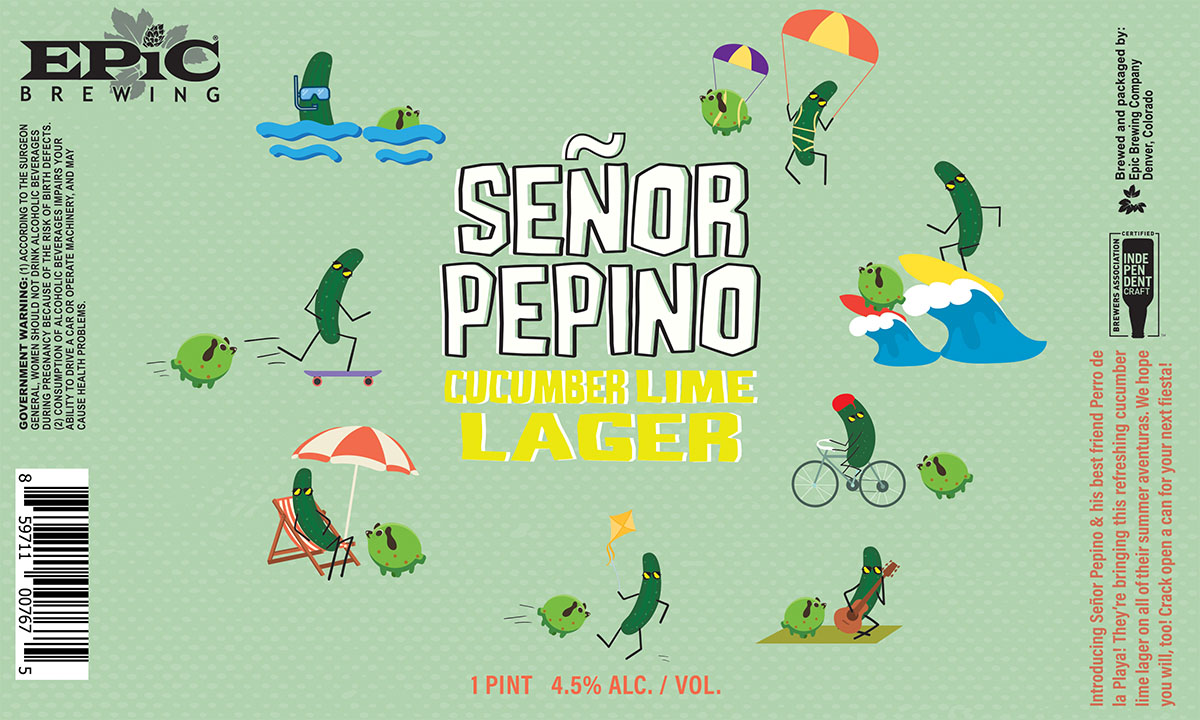 Fortunately, summer's still got a little life left in it. So let's sit right back and hear a tale, a tale of two buddies in search of adventure.
Señor Pepino, Mr. Cucumber, and best-friend sidekick Perro de la Playa are out flying kites, catching waves, strumming guitars, and more.
Through it all, as the story goes, they're never without a Señor Pepino Cucumber Lime Lager. The 4.5% ABV pilsner is the latest installment in Epic Brewing's rotating 16-ounce can series.
"It's kind of funky in the way that it's cucumber and lime," said Gus Erickson, Epic's marketing manager. "They're two ingredients you don't see too often together, yet they're both really refreshing."
That's right. Salt Lake, Utah's Epic Brewing, perhaps best known for its hefty barrel-aged beers, brewed a lighter lager with fresh lime and cucumber. In 2019, Epic collaborated with neighboring Red Rock Brewery on a 4% ABV cucumber lime lager as part of the Utah Brewers Guild Collaboration Fest.
Epic designed the 2020 version as an "end-of-summer" lager. Brewed in Denver, plans were for it to hit the Utah market toward the end of August, Erickson said. But a series of delays, capped by a freak 100-mph windstorm that knocked out power up and down the Wasatch Front, pushed the release back two weeks.
Señor Pepino: A Lager for End-of-Summer
Pop the top of a Señor Pepino and a wave of cucumber hits the nostrils. Faint bread comes through, as does a healthy dose of fresh lime. In addition to cucumber and lime juice, the beer features Pilsner, Munich and Carapils malt, as well as Tettnang and Saaz hops.
Flavors are a bit vegetal, though the cucumber dissipates and more of the tart lime finishes the swig. It pours a pale yellow and isn't quite as crisp as one would expect from a summertime lager. Yet the citrus tang and subtle earthy hops offer a nice balance.
And at 4.5%, two or three could serve as thirst-quenchers after a day flying kites, playing beach volleyball, or laboring through the inevitable end-of-summer yard work.
---