One Comment
Faubourg Brewing | Faubourg Lager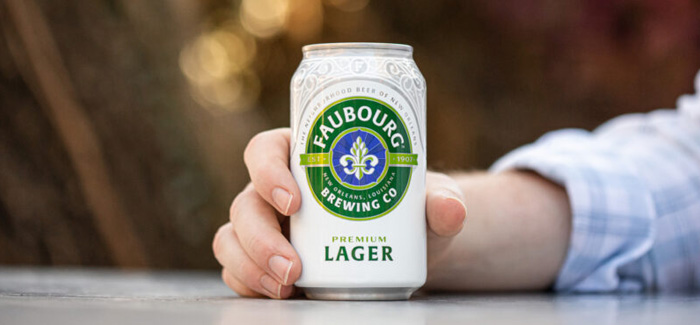 Deep in the heart of New Orleans, where the air is thick with humidity and the pavement could fry an egg, there is only one proper way to stay cool: Head to the nearest neighborhood corner dive bar and order a Faubourg Lager.
An authentic Czech Pilsner, Faubourg Brewing's flagship beer is brewed with Pilsner and Carapils malts for a bready backbone. That cracker-like flavor is a nice balance to the Saaz hops, a European Noble hop known for low bitterness and high flavor, which provides an earthy, pine spice to the beer's flavor and aroma.
In every way — from flavor to sessionability, to hop profile to personality — Faubourg Lager is meant to pair with the New Orleans lifestyle. The mild spice from the Saaz hops pairs nicely with spicy foods, and the beer is crisp and crushable to hydrate thirsty drinkers in the suffocating Louisiana heat.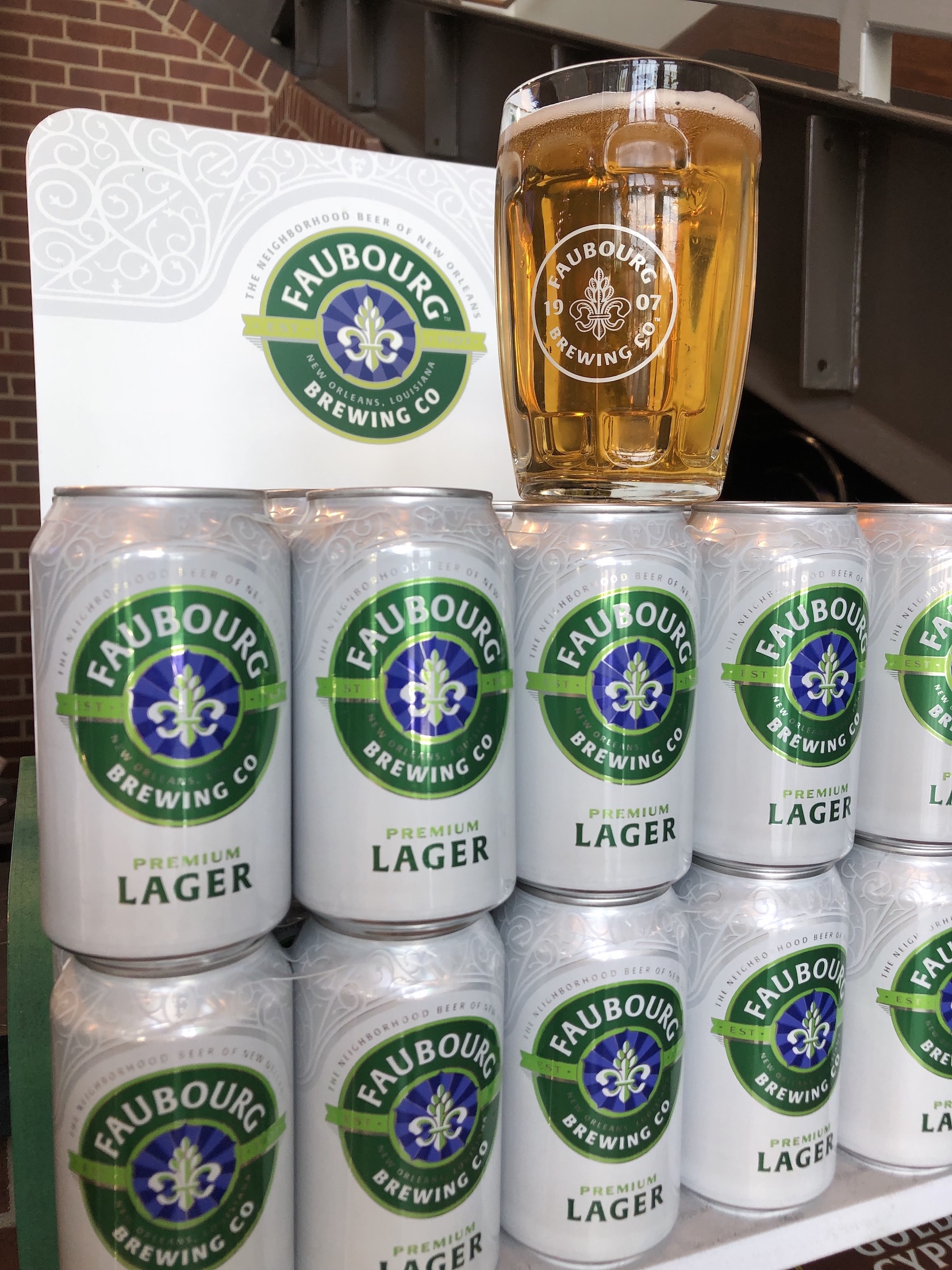 Dan Griffin, director of brewing operations, said assigning Faubourg Lager as the brewery's flagship brew was an ode longtime brewmaster Kevin Stuart, who has been with the brewery since the 1980s.
"He always wanted a Czech Lager in our portfolio, so we fulfilled his wishes," Griffin said.
As for the yeast, Griffin said Faubourg uses the "h" strain from Pilsner Urquell. That unique component helps build this complex Pilsner.
The state-of-the-art production facility at Faubourg in New Orleans East — a 10-minute drive from the French Quarter — has the capability of reverse osmosis. Through this, the 115-year-old brewery is able to strip minerals from city water in order to manipulate the liquid for whichever style is being brewed. In this case, Faubourg brewers are able to bring New Orleans water back to its purest state — at 7pH — to mimic the city water of Pilsen, Czech Republic, the birthplace of this beer style.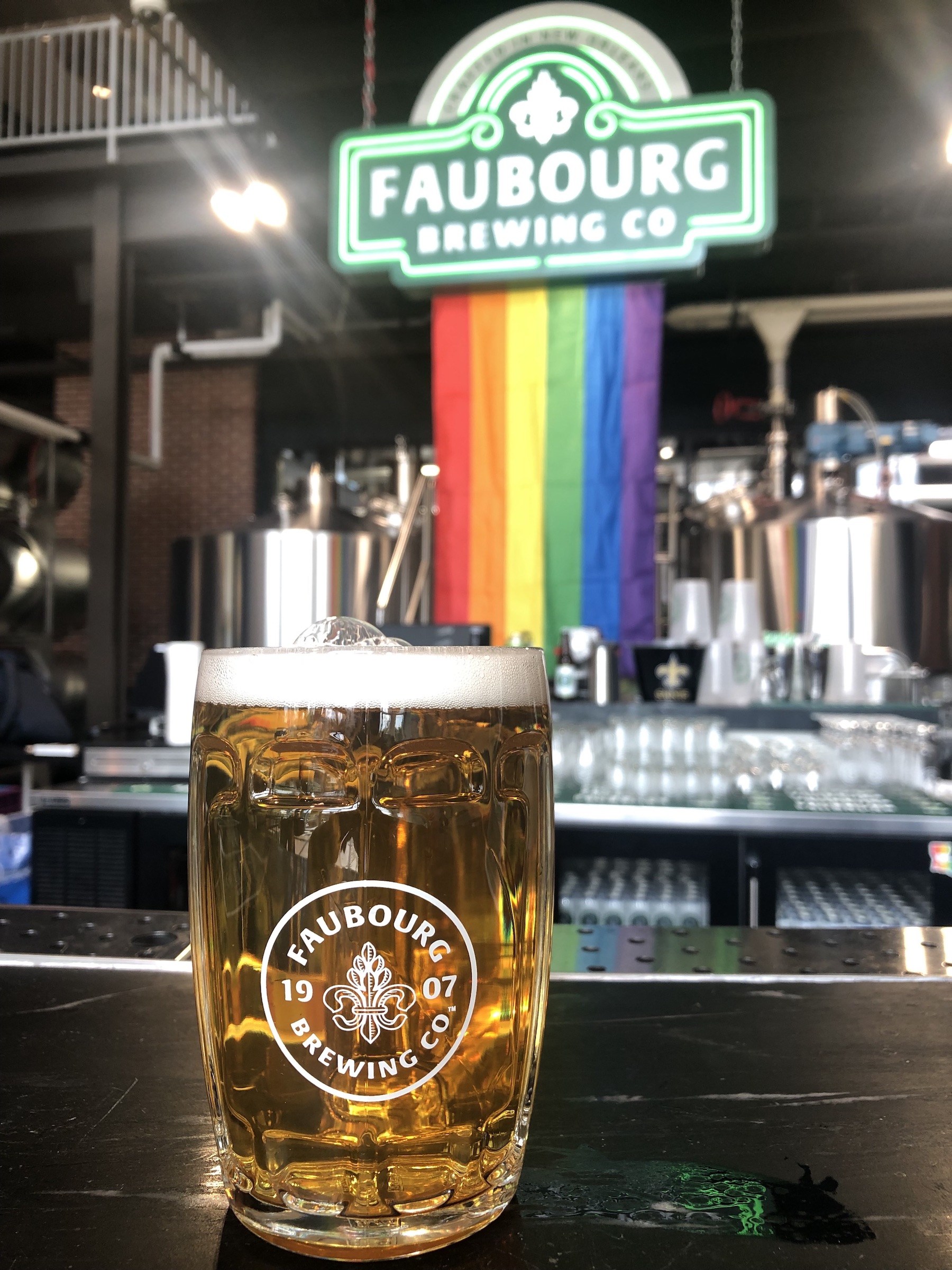 In this way, Faubourg Lager is one of the most authentic Czech Pilsners on the Gulf Coast market. It's the harmonious, and traditional, blend of malt, hops, yeast, and water that make this beer a beautiful toast to the European brewers who inspired it. Not only does that make this beer perfect for the most quintessential of New Orleans activities — drinkable and refreshing for hours spent belly up at the bar or in the sun at a music festival — but an ode to New Orleans itself.
Faubourg Lager was borne out of tradition and culture, but is altogether its own unique, modern brew for the city.
Feature Image: Faubourg Brewing Co.
---