One Comment
Shmaltz & Moustache Light Up the Holidays with 'Golden Jelly Doughnut Pastry Ale' & 'She'brew #RBG IPA'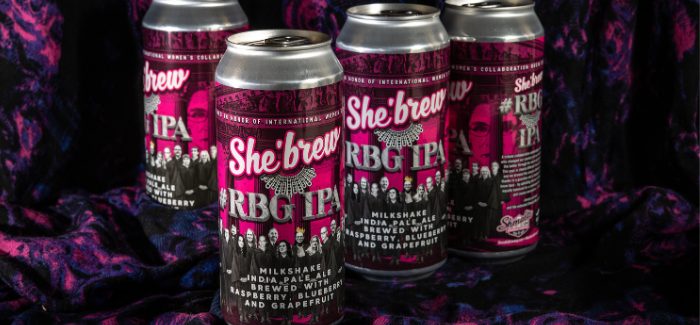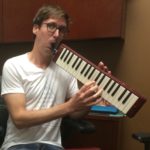 Shmaltz Brewing Company's favorite beer-drinking season of the year is here: Hanukkah! Shmaltz Brewing officially turns 24 this Hanukkah and celebrates with the national release of a brand new Golden Jelly Doughnut Pastry Ale brewed with 600 pounds per batch of real purees of raspberry and cherry with a generous slathering of pure vanilla. This Hanukkah Beer, a glorious homage to the beloved Sufganiyot dessert, is all new for 2020 and is now available in 12-ounce can 4-Packs, limited draft through their East Coast wholesalers, and through Brew Pipeline nationally.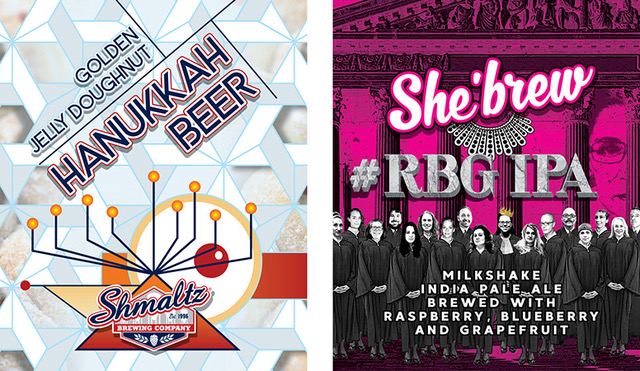 Shmaltz also launched She'brew #RBG IPA, a tribute to Ruth Bader Ginsburg for a delayed International Women's Collaboration Brew Day along with Moustache Brewing. Ruth Bader Ginsburg is a true inspiration and beacon of empowerment. Shmaltz is thrilled to honor her legacy with a special milkshake IPA brewed with raspberry, blueberry and grapefruit. The best thing about this fantastic beer is a portion of the profits will go to the ACLU Women's Rights Project and the Pink Boots Society.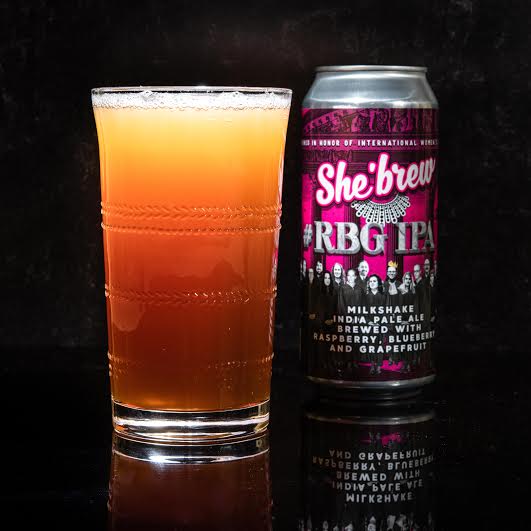 Coming to you in four-packs of 16-ounce cans and on draft, this soon to be #Notorious IPA launched in New York State at both breweries and is now available in select locations around the country. Cheers to RBG, a truly epic hero who changed our country and our consciousness for the better through her work and by her example.
---