No Comments
The Love Story Behind Gnarly Barley Brewing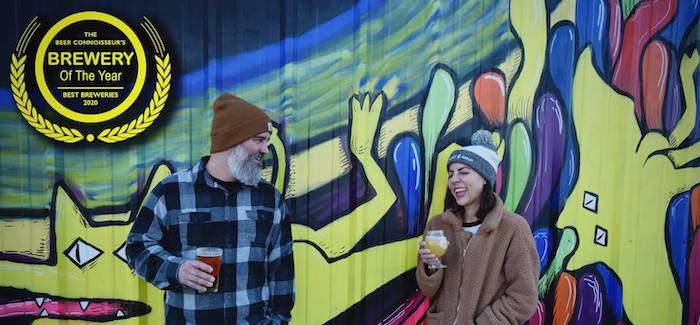 A love story that has spawned a nationally renowned craft brewery, one that has pumped out some of the highest-quality and most eccentric beers found anywhere on the Gulf Coast, has humble beginnings. And no, it didn't just start with a hand-built homebrew kit in the garage.
It started five years before that, with a gas station-bought fishing rod and a tin of sardines.
In 2005, Cari Caramonta (then Cari Coppock), one of the future co-founders of Gnarly Barley Brewing, the premier craft brewery on the north shore of New Orleans, LA, heard a cat stuck in a culvert. Her friend said he knew just the guy to rescue the cat.
"'He's like MacGyver,'" Cari's friend told her about Zac Caramonta, her future husband and business partner of the now seven-year-old brewery.
Soon after, Zac Caramonta appeared. With his ragtag supplies, he managed to rescue the cat. Cari was impressed and intrigued, but he was dating someone and Cari herself just got out of a long-term relationship.
"I was like, 'Hmm, wow, okay,'" she said.
That was certainly not the first or last time they would run into each other. Mutual friends, close encounters, same university—Zac, 39, and Cari Caramonta, 37, had been familiar with each other since attending nearby high schools in the New Orleans suburbs, close enough to call themselves acquaintances, well before their relationship launched them into becoming two of the most familiar faces in Louisiana craft beer.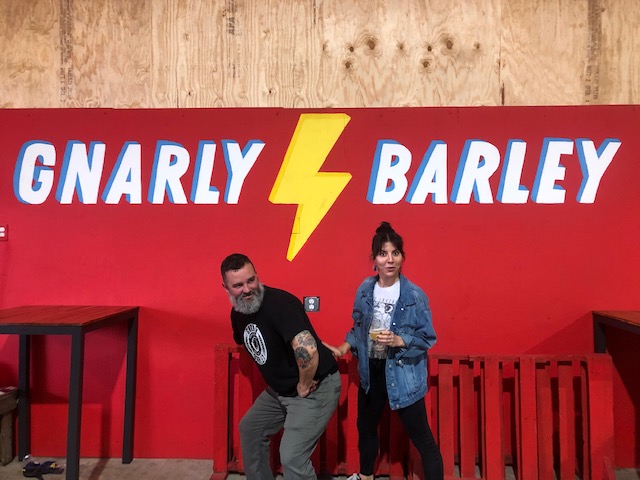 "We had a lot friends in common, but never really knew each other, which I think is probably for the best," said Cari Caramonta.
After several more brushes with one another, those close circles brought them together again on one fateful night, on the sweat-soaked dance floor at the Howlin' Wolf live music club in New Orleans—where they were "drinkin' a bunch and talkin' the entire night," Cari said.
Eventually, their Venn Diagram became one perfect circle.
With meticulous precision, Cari can recall the details of those early days in 2005-2006, even the exact dish she ordered on their first date at Tope La, a seafood restaurant in Hammond—which, now, 15 years later, carries Gnarly Barley beer. Without hesitation, Cari recalled the entree, "the blackened alligator," she said. But after such a long time together, why does she remember those particular details so well?
Zac interjected, "Because it was the greatest moment of her life!"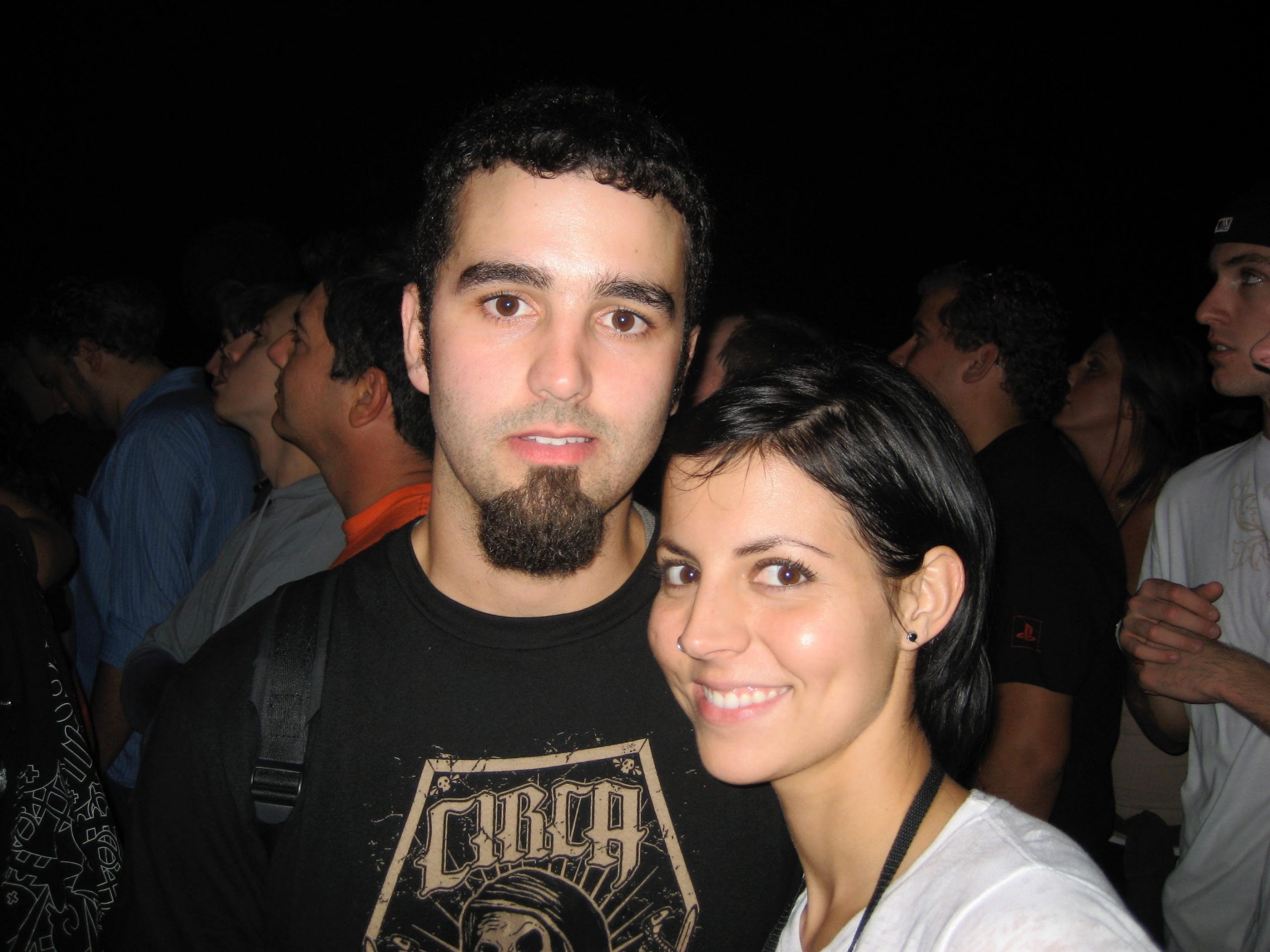 "To be fulfilled, we needed to create something of our own."
Hammond, a town of 20,000 people located on the north shore of Lake Ponchartrain and 50 miles northwest of downtown New Orleans, is home to Southeastern Louisiana University, from which Zac and Cari graduated. They even recently earned Alumni of the Year—an award Zac said he can't believe he won, after flunking out twice and needing 7.5 years to earn his degree in general studies.
His graduation was delayed in part because of his obsession with skateboarding and his punk-rock lifestyle, which manifested itself in a tall bright blue mohawk and "disgusting-ass apartment" in the early days of his and Cari's dating life, he said. Now, those parts of Zac are reflected in the fresh and zany vibrancy of the brewery's branding and aesthetic—brilliantly crafted by Cari's sister, KC—and not in a dirty house with lots of roommates that "had no fridge, no stove and that no one would deliver pizzas to," he said with a laugh.
Those years were gross, yes, Cari said. She wouldn't even stay at the apartments some nights. But everything changed at all once for Zac, from Hammond building a skate park, Cari entering his life, getting out of that house and starting to care more about school.
"When I found Cari and skateboarding, they become the biggest parts of my life at the same time," he said.
But even before then, the symbiotic relationship of their respective creative talents showed up early, with Cari taking the discarded bottle caps strewn across Zac's unkempt apartment and constructing unique crafts with them. They collaborated on making earrings out of old skateboard decks and selling them on Etsy.
They were beginning to realize that "to be fulfilled, (we) needed to create something of our own," Zac said.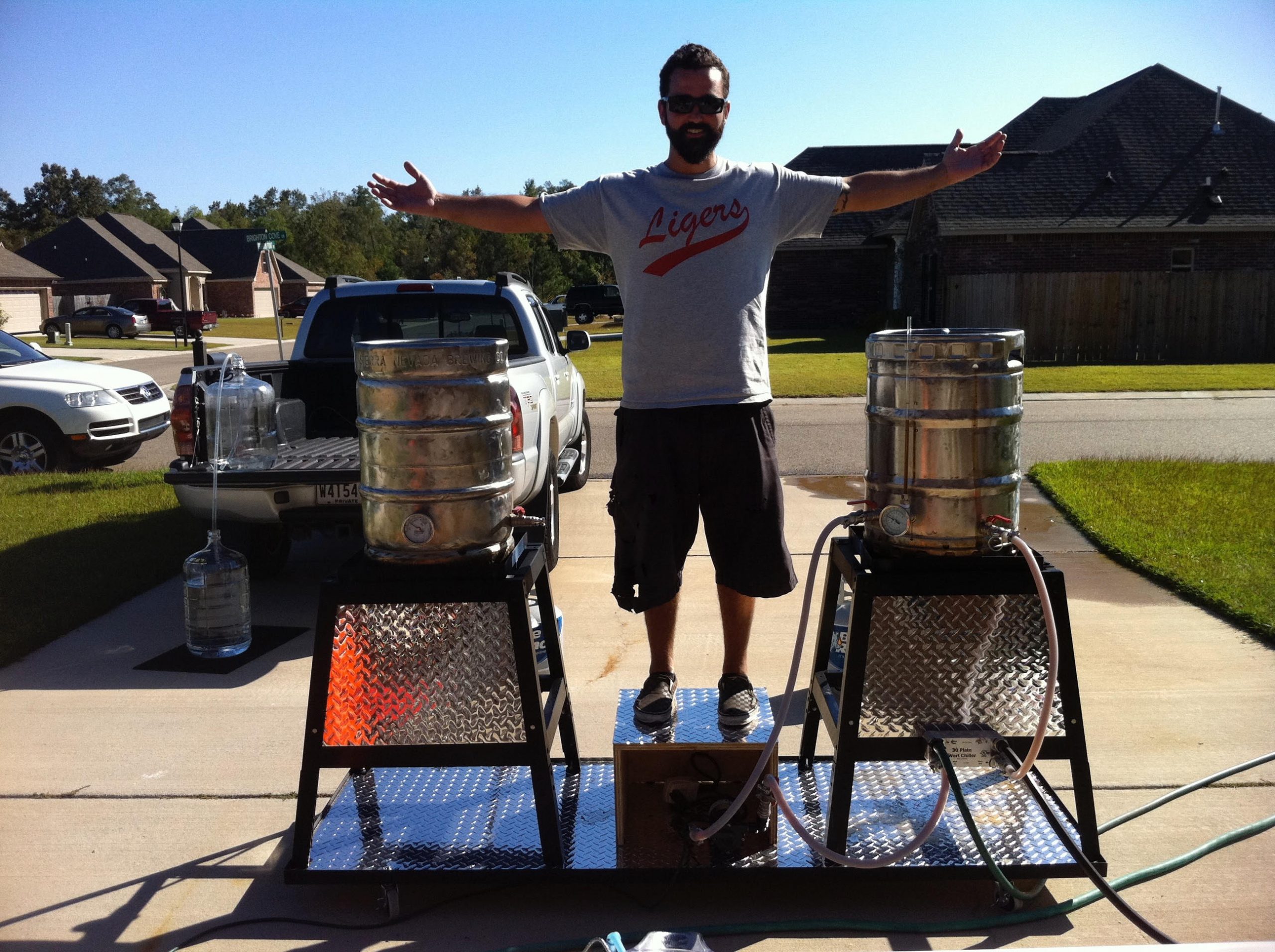 At that time, Cari's drink of choice was pineapple and Malibu. But Zac—notorious for foregoing the light macro beers and bringing premium craft selections to parties—was eagerly helping to expand her beverage horizons, especially as his dedication to homebrewing started to swell.
Eventually, the half-pipes shrunk and the homebrew kits grew. "Skating was always my first love, but brewing started taking over some of that space," he said.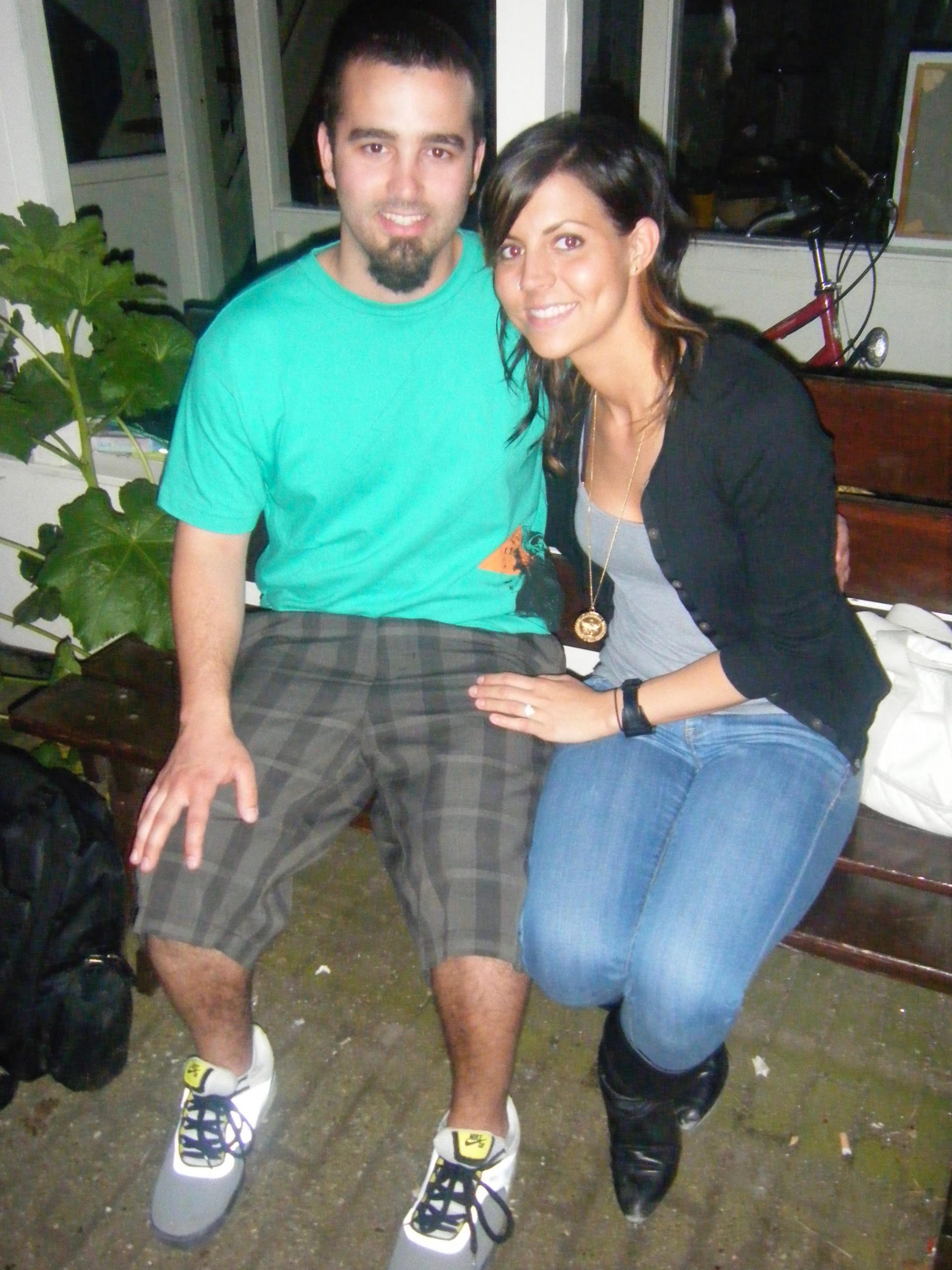 Doing It Their Way In Hammond, LA
In 2007, Zac proposed to Cari in Amsterdam, next to a skate park and on a bench in which they carved their initials.
"We defaced somebody's property and went on our merry way," Zac said.
When they returned to Hammond, she was working for Urban Outfitters in Baton Rouge and he for State Farm in Covington, both hefty commutes. But they knew their future had more in store for them than that. Zac had twice been gifted homebrewing equipment from his family in the past, but it was never the right timing to pursue it more seriously.
Then, when they received a kegerator as a wedding present, he realized he didn't want to just drink beer. He wanted to brew it. They returned it and used the money to buy their first real homebrewing kit.
"Bed Bath and Beyond helped to start Gnarly Barley," he said with a laugh.
Later, as they were preparing to open in 2014, distributors were warning them that their proposed name of Gnarly Barley "wasn't Louisiana enough," Cari said.
"They said it doesn't sound like you're from here," she said. "We really struggled at first, but then we said, 'F— that, we're going to do us.' We didn't want to feel like we had to be stuck in a box."
The Future of Gnarly Barley
Now, it's 2021 and it's not just Zac and Cari Caramonta. It's Zac, Cari, their 5-year-old and 1-year-old daughters, Stevie and Maxine, and a crew of 23 employees. Zac's garage brews and Cari's entrepreneurial spirit, combined with their collective creativity and ambition, have led to more than 50 award-winning beers that are found across Louisiana and coveted around the country, including Jucifer Hazy IPA, which is found on tap in nearly every bar in the Greater New Orleans area, and the 2020 GABF Silver-winning Korova Milk Porter, which was Zac's very first homebrew.
But it's because of their success that business often bleeds into pleasure.
"It is only work," Zac said of their relationship. "It's kind of hard. It's so intertwined."
But, Cari said it works only because they work so well together.
"We were meant to do this together," she said. "We knew we wanted to create something. Gnarly Barley is our first baby."
Not many couples could do what they do, overseeing a wildly successful and beloved brewery for seven years and counting.
"It's truly a testament to how good our relationship is," Zac said. "It is not always easy, but it is never hard."
---