No Comments
Xül Beer Co. | HYFR Double IPA Citra + Galaxy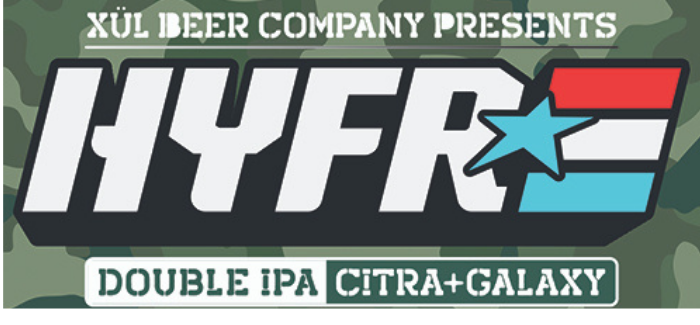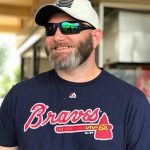 What does one expect to experience while drinking a Double NEIPA? Are you looking for that tangy juice that hits your buds from the initial sip? Are you expecting that soft, pillowy mouthfeel that wraps around your palate like it's being tucked into bed at night? Or, are you pining for that smooth, full-bodied liquid that plunges those tropical, fruity notes deep into your receptors telling your brain this is incredible? Maybe you can get lucky and find a beer that delivers all of that, and then some.
Meet HYFR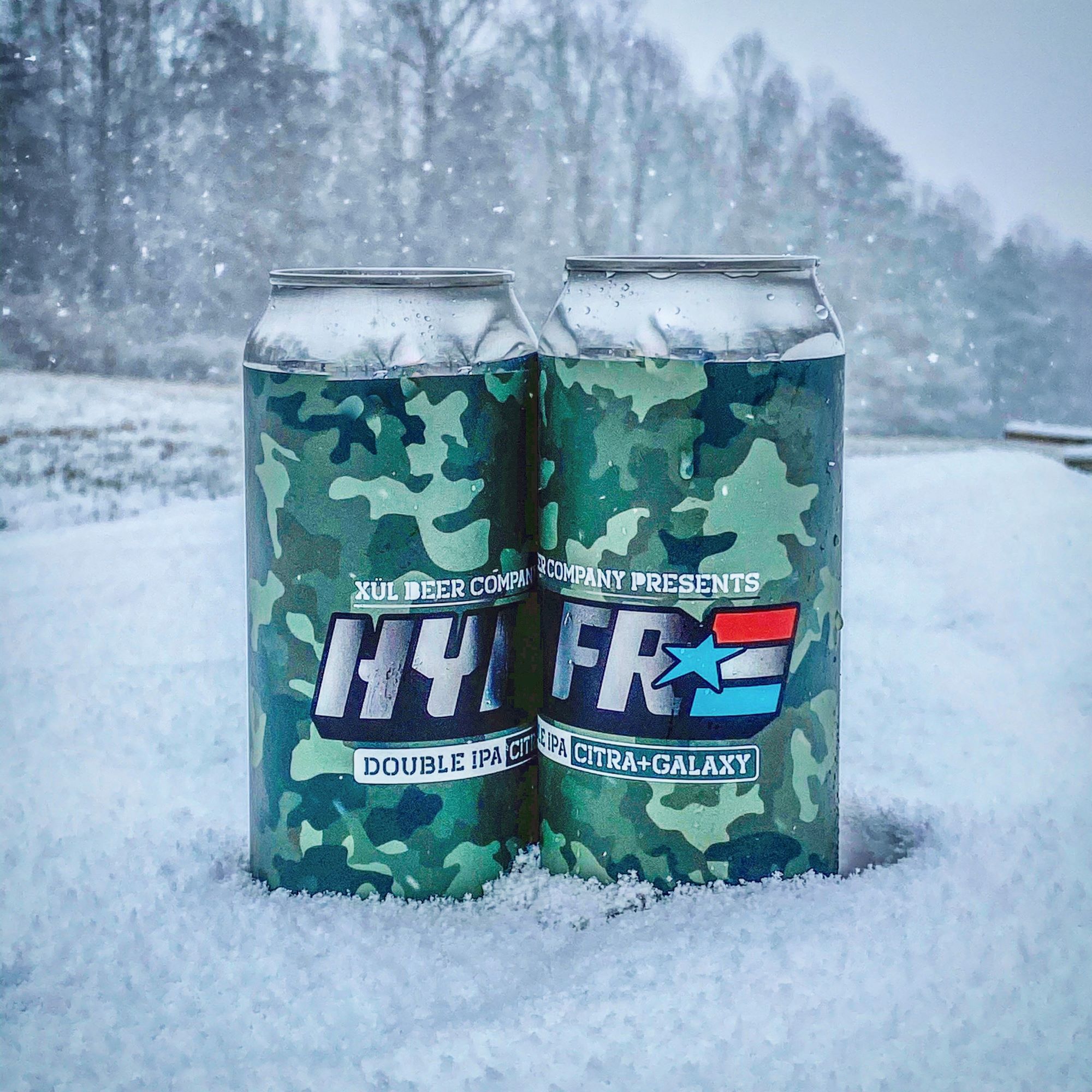 HYFR is one such brew that offers every bit of that. HYFR is a Double NEIPA from Xül Beer Company in Knoxville, Tennessee. It's loaded to the brim with Citra and Galaxy hops and is the first in a recurring series of two-hop Double NEIPA that will feature different camo colors with each new beer in the series. If you're a fan of label art, you'll love the eye-catching camouflage reminiscent of G.I. Joe. The artwork for the label comes from @angryblue, an artist out of Louisville, Kentucky.
When asked about the reason for choosing Citra and Galaxy for the first in the series, co-founder Brad West said, "For the first variant, it seemed only fitting to use two of the best banger hops on the planet," and they are banging indeed. In the form of HYFR these hops create big, booming notes of orange and tangerine with minimal hop bitterness, but enough to know you're still enjoying an IPA.
While there won't always be a HYFR variant on tap, they plan to make several throughout the year, with the Citra and Galaxy version making an appearance a couple of times per year. The quality and popularity of this variant should be an excellent predictor of how good this series can be. HYFR comes in at 4.22 on Untappd currently and will only grow as more people are able to try it.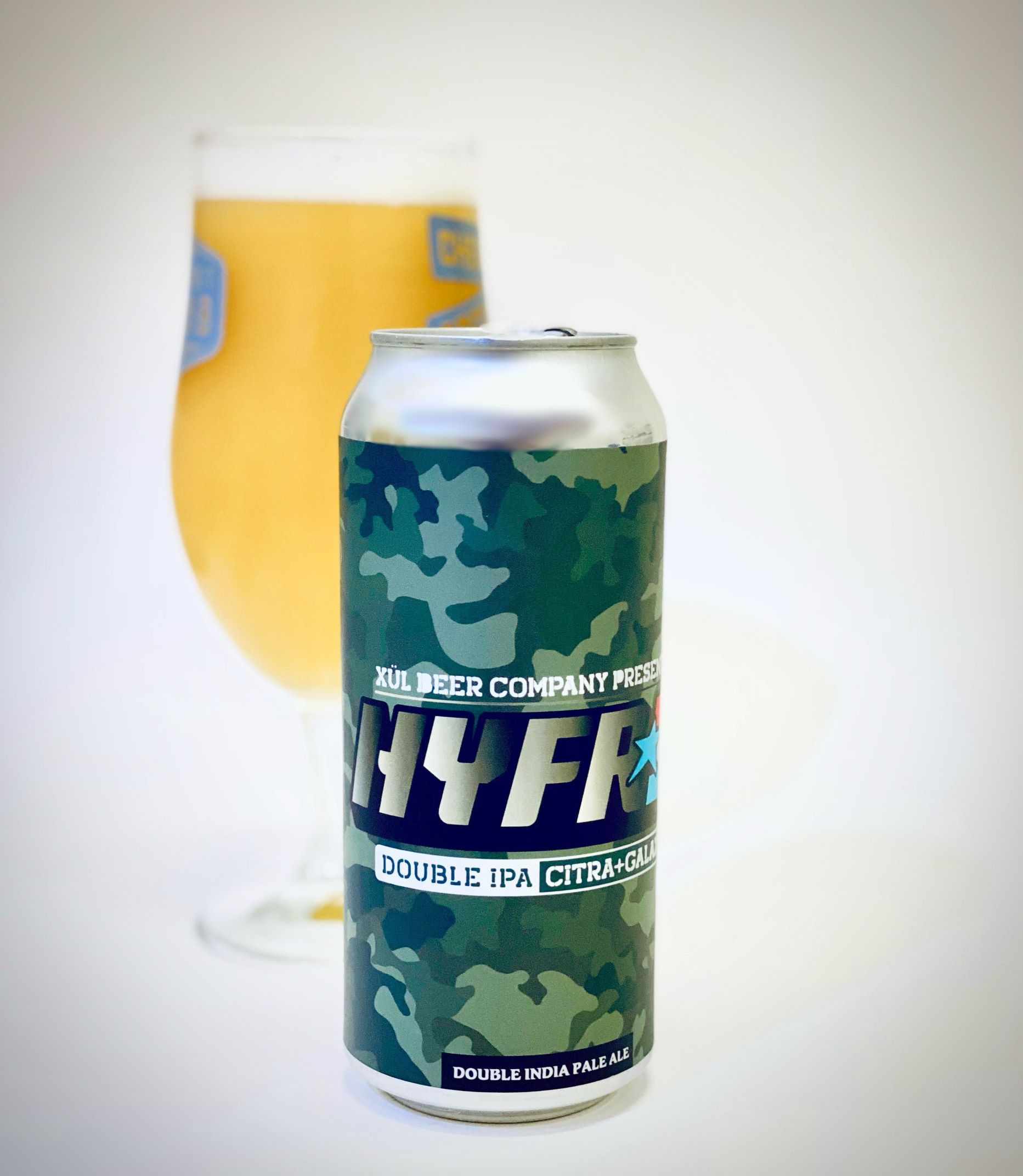 So, what does HYFR stand for? According to West, it's two parts. The first part from a popular Drake song from years past and the other reference comes from an "Aha!" moment between West and co-founder/head brewer Bentley Blackshear. A lot of time was spent experimenting with a ton of different IPA recipes and this was the one they first felt that hit the mark we were looking for. I think Bentley said, "Hell yeah" after first tasting it.
 

 

View this post on Instagram

 
What can we expect from this series in the future? Citra and Galaxy are on right now, but look for more variants to come this year, with the next variant containing Citra and Motueka hops as the two-hop profile. This variant should be ready later this year by springtime.
Be sure to go check out Xül if you're in Knoxville and give HYFR a try. Look for updates from Xül on their website for the new variant in a couple of months, with two new hops and a new camo color variant. You can also follow Xül on Instagram and on Facebook.
---