No Comments
Brewing Trio Teams Up for Women's History Month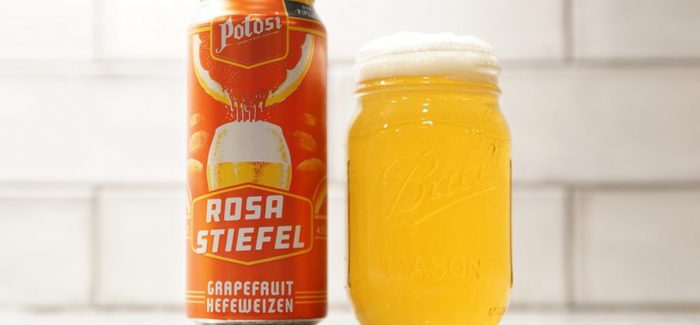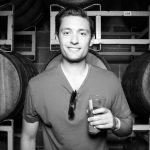 Getting the proper education to professionally brew and judge craft beer is vital to finding success in the craft beer industry, yet these educational opportunities are not distributed equally. Pink Boots Society, an association designed to "assist, inspire and encourage women fermented/alcoholic beverage industry professionals to advance their careers through education," is looking to change that. One of the best ways to advance the Pink Boots cause is through added funding and visibility, which commonly manifests through unique brewing partnerships Pink Boots works on with interested breweries. 
With this in mind, Brew Pipeline, Potosi Brewery and Pink Boots Society teamed up to brew up a beer just in time for March, which is Women's History Month. The grapefruit-forward Hefeweizen, dubbed Rosa Stiefel, or German for "pink boots," is the latest collaboration aimed at advancing educational efforts for women looking to get into the craft beer space. Here are the details. 
Rosa Stiefel represents a unique collaboration not typically seen, bringing together a brewing distribution platform, brewery and beer association/educator to create a unique beer. Each partner in the collaboration played a part in brewing the grapefruit-forward Hefeweizen. Coming in at 4.5%, Rosa Stiefel is light on the palate with balanced notes of wheat and grapefruit, invoking the classic Hefeweizen flavor profile with an added twist. Because Potosi is the only traditional brewery in the partnership, they will produce the beer with the beer label featuring the Potosi brand. 
"The Rosa Stiefel collaboration is right in line with Potosi's values with profits going towards charity missions," said Amy Bolton, Potosi Brewing Company's director of operations and quality control. "We wanted this beer to be fun and refreshing. By adding grapefruit to our Hefe we created a well-balanced, citrusy and slightly sweet brew. Rosa Stiefel is sure to satisfy thirsty craft beer fans while helping women develop new skills and knowledge."
The most notable part of the beer collaboration is the charitable funding mission behind it. Brew Pipeline has already donated $30K for the first 15,000 cases sold. For every additional case sold, $2 will be donated. All donations will go towards funding four specific Pink Boots scholarships over the next 12 months. Eligible programs include Portland State University's Business of Craft Brewing certificate, eCornell's, Women in Leadership certificate and Beer and Sales Training course, and Vermont's Business of Craft Beer Professional certificate and Siebel Institute's WBA Concise Course.
"We wanted to find a meaningful way to support the scholarships that Pink Boots Society offers to women beer professionals — and Rosa Stiefel is the perfect vehicle for that with our on-going $2 per case donation," said Steve Kwapil, founder and CEO of Brew Pipeline. 
Rose Stiefel is available now in eight initial states including Wisconsin (where both Potosi and Brew Pipeline are based), Minnesota, Colorado, Utah, California, Pennsylvania, Florida and Nebraska, with additional markets to follow. The new beer is available in 4-packs of 16-ounce cans. Seek it out if you're interested in supporting a great cause. Cheers! 
Feature image courtesy of Potosi Brewing
---