No Comments
Ultimate 6er | Boredom-Killing Websites to Drink to (from Super Cool to Utterly Pointless)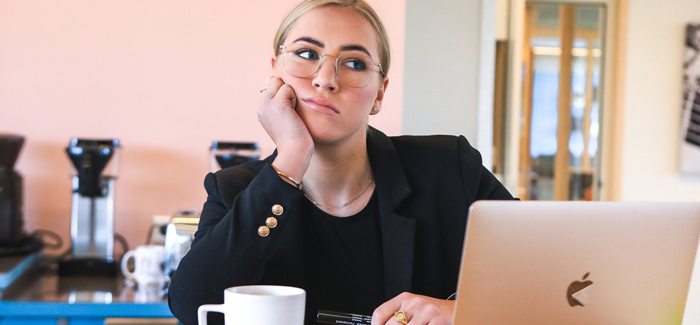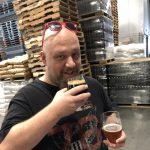 Did your favorite beer festival get f**king cancelled again this year? If things don't turn around quickly, we're looking at another winter with a lot of time on our hands inside. But let's look on the bright side of life *whistles Monty Pythonically* — there's more time to get really intimate with a new six-pack and find a new favorite beer.
Hopefully we don't need it, but just in case we do, here's a list of six fairly underrated websites to help kill boredom, and six awesome beers to pair with them.
Ever Given Pale Ale comes to us from a microbrewery across the Pond, Thirst Class Ale. It's a 4.4% hop-forward ultra Pale ale with Chinook, El Dorado and Centennial hops — and then dry hopped with Azacca and Bru. A light, refreshing beer with tropical flavors, Ever Given pays homage to the Ever Given container ship that was stuck in the Suez Canal.
And now you can stick it anywhere you want.
Website to kill time with: Ever Given Ever Ywhere
The website Ever Given Ever Ywhere is a silly, but fun website that lets you place the Ever Given anywhere in the world, scaling the boat to size or making it hilariously out of proportion.
---
View this post on Instagram
Monumental Beer Works in Grand Junction, Colorado, has the privilege of being surrounded by some of the country's (secretly) best produce to use in their creations. Their Gin & Juice IPA is inspired by the greyhound cocktail, and crafted with gin (from nearby Peach Street Distillers), botanicals and 100% pure grapefruit.
Website to kill time with: Gizoogle
Sure, you've Googled things a million times. But have you ever Gizoogled them? Probably, because this site has been around for a while. Still, here's your reminder that it's an active site, and is still a very fun way to waste a few minutes turning everything into "Snoop" speak. It's most fun to do with things like your company's "Mission" statements, or emails from an uptight boss.
---
View this post on Instagram
As a 5% ABV ale made with cinnamon and Madagascar vanilla, the Horchata Cream Ale would be great for summer, as well as fall as we near Dia de Los Muertos. Tucked away from the world in Kellogg, Idaho, Radio Brewing Company in Silver Valley has hundreds of rave reviews, and is beloved by locals and passers-by alike.
Website to kill time with:  Radiooooo
Radiooooo is a super fun website that lets you cruise around the globe, listening to music from each decade. The songs are chosen at random and based on what was popular in that country during that era. For example, clicking on the U.S.A. and picking the 1930s sends you right back into the Big Band Era.
---
Weird Window Brewing in South Burlington, Vermont opened its doors right smack dab in the middle of the pandemic in July of 2020. With a few big-name breweries in Vermont, and given the age of the brewery, it's probably not surprising if you haven't heard of them. But they're winning fans over one beer at a time, and carving their own little niche into the scene.
Centenarian is a Pilsner made with 100% German malts and hops. This particular Pilser took over 100 days to create, from grain to grass, and is an easy drinker at just 5% ABV.
Website to kill time with: Window Swap
Window Swap is pretty much what you'd expect. Tired of looking through your own boring window? Take a look through someone else's. That's it. You're just looking through some random person's window from somewhere else on the planet. For some reason, it's very calming to see the kind of uneventful nothing that goes on in other people's lives.
---
Untitled Art | Blueberry Banana Smoothie Seltzer
View this post on Instagram
If you like old-school stuff, then you might not necessarily reach for a smoothie beer. You might not also naturally reach for a hard seltzer. And chances are, your first pick would definitely not be a banana blueberry smoothie seltzer. But on the other hand, you only live once; try anything twice.
The blueberry banana smoothie seltzer from Untitled Art is made with blueberry puree, bananas, and maple syrup. And if you're wondering how they carbonate a smoothie enough to be classified as a seltzer, you're not alone. But they work their magic with this one, just like they do with the rest of their impressive lineup of sometimes unconventional beers.
Website to kill time with: GauGAN Beta ARTificial Intelligence
You may have heard about AI art recently as it's becoming more popular in the news. But if you haven't had the pleasure of creating your own AI-generated art, you're truly missing out. With the GauGAN Beta site, you can turn something as grade-school as like this: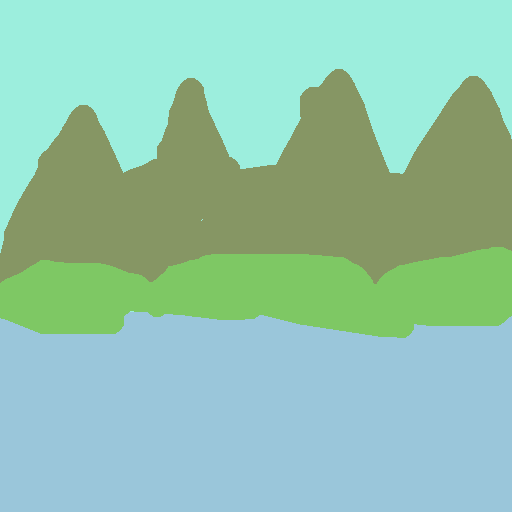 Into a sort-of believable (if seemingly far away) landscape like: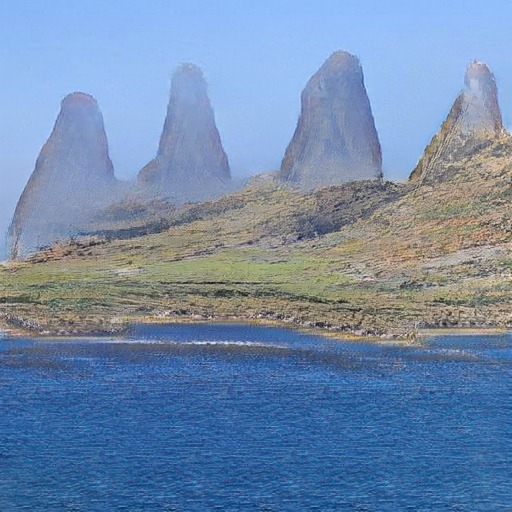 If you take your time and do it right, you can come up with some really cool-looking scenes.
---
Hoppin' Frog Brewery | Barrel-Aged B.O.R.I.S. the Crusher Oatmeal Stout
View this post on Instagram
Hoppin' Frog is  celebrating their 15th anniversary this week, and they're still churning out award-winning beer, like their super-popular Barrel-Aged B.O.R.I.S. the Crusher Oatmeal Stout. This GABF-winning beer is perfect for any time of year, but the vanilla, fruit, oak and spice really hit the spot when the weather starts getting chilly.
Website to kill time with: Boil the Frog
Spotify has the best data-driven music algorithms available. Lots of people use this data to create their own applications, like the Radiohead Gloom Index. Boil the Frog is an application that creates a "somewhat" seamless playlist to transition between (almost) any two artists.
So next time you're hosting a party and your guests have very different musical tastes, you can ask Boil the Frog to create a playlist that transitions smoothly between Papadosio and Kenny Loggins without any abrupt, record-scratching moments in between. Give it a try!
---