No Comments
Beards Brewery | Hop Up North Imperial Red IPA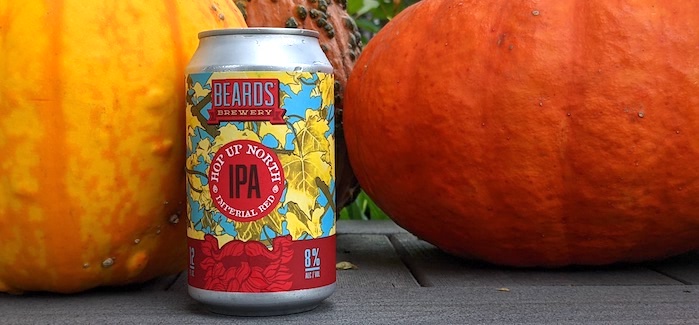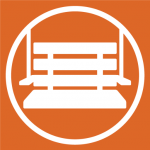 In a season that has many brewers rummaging through their spice cabinets to pull together something pumpkin spiced, Beards Brewery in Petoskey, Michigan chose a different path. Hop Up North Imperial Red IPA is a welcome addition to autumn beer.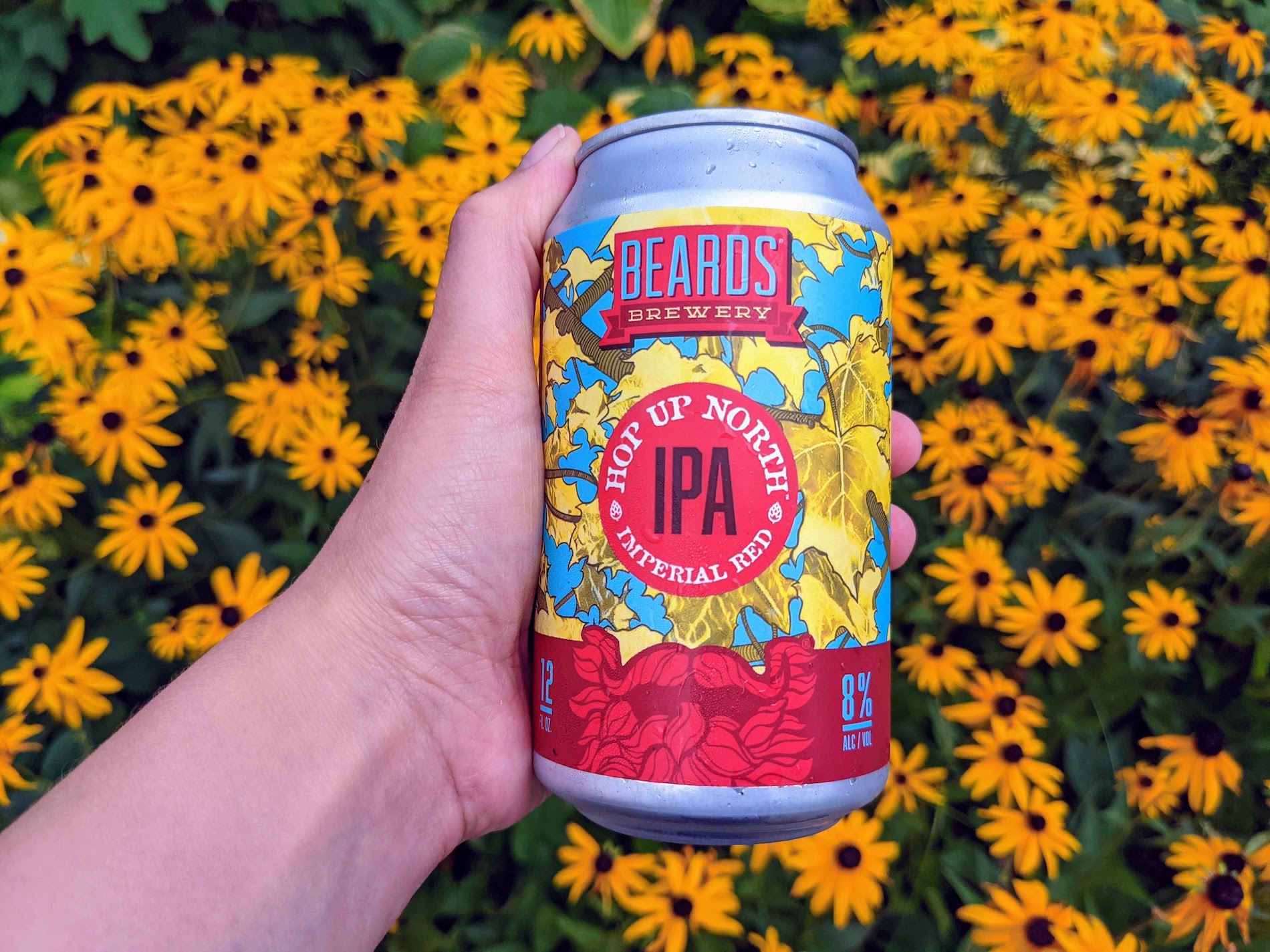 Beards' latest limited release is a dark mahogany-colored beer with a malty, slightly fruity aroma, coming in at 8% ABV. It is medium-bodied with firm bitterness that doesn't linger long after each sip.
"Going with an Imperial Red IPA, we wanted to create something that not only defined fall in northern Michigan but also something that contrasted slightly with the excitement of Oktoberfests," said Emily Hengstebeck, Beards' Sales Manager and Harbinger of Beer.
She continued, "While Oktoberfest beer hints at the beginning of fall with its caramel flavors and crisp finish, Hop Up North is the true embodiment of fall at its peak with its emphasis on malt, higher gravity, and earthy hops."
The malt-balanced IPA would be at home in a cask or in any English pub. However, it is also distinctly Michigan and features all Michigan-grown hops including Chinook and Centennial.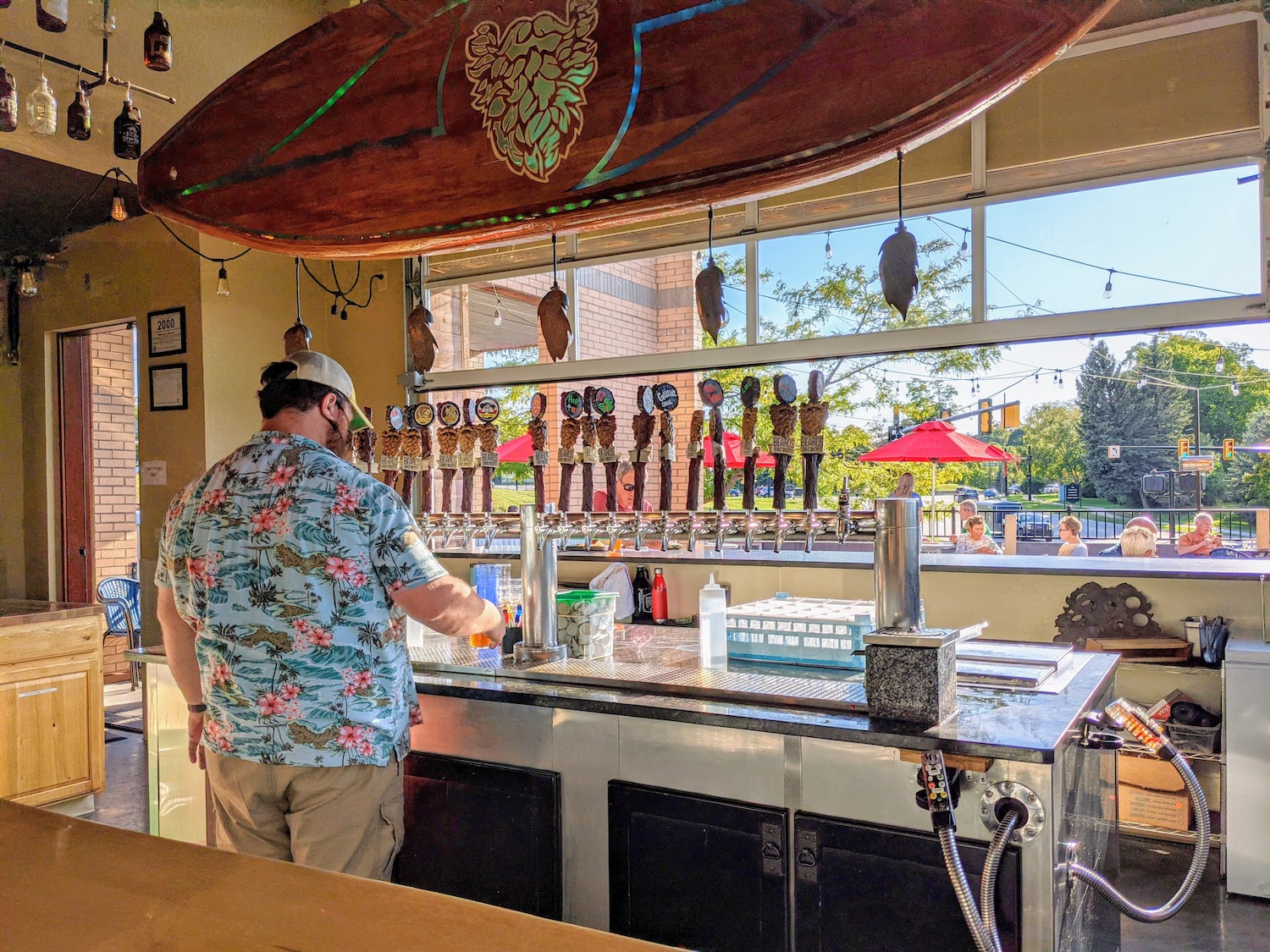 Hop Up North was introduced as part of the brewery's Ninth Anniversary Live Stream Celebration in August, but the beer was released in cans and on draft in their brewpub last week.
Beards' pub sits right on the edge of Petoskey's downtown district and has a patio and bar that feature panoramic views of Little Traverse Bay in every season.
Henstebeck summarized, "During the fall, up north comes back to the locals. It belongs to us once again. And, we want to share that with everyone and that's why we decided to name the can 'Hop Up North'."
With the mix of brewing traditions and Michigan-grown hops, this beer captures a taste of place and season in a different way. It invites drinkers in northern Michigan and beyond to hop up north.
Photo Credit: Eeva Sharp 
---